24th November Daily Current Affairs 2022 are incorporated with the important news that made the current affairs headlines for banking or other competitive exams. Daily Current Affairs is the complete bag of important news that is held all day long. One should have complete knowledge about banking terms, current affairs news, etc. So, here is the GK update for 24th November 2022 to help you prepare the Current affairs part. After reading this section, you can successfully attempt Current Affairs Quiz. 
Here is the Daily Current Affairs of the 24th November 2022 covering the following news headlines:  Guru Tegh Bahadur, Indo-Pacific Regional Dialogue 2022, Economic Times Inspiring Leaders Award, UNEP's 'Champions of the Earth', Dr. Kalam Seva Puraskar.

Top 21 Daily Current Affairs: National & International News 
Here is providing below the top 21 important Daily General Knowledge 2022 updates with national & international news.
National News
1. Sonowal Launches India's first Centre of Excellence for Green Port & Shipping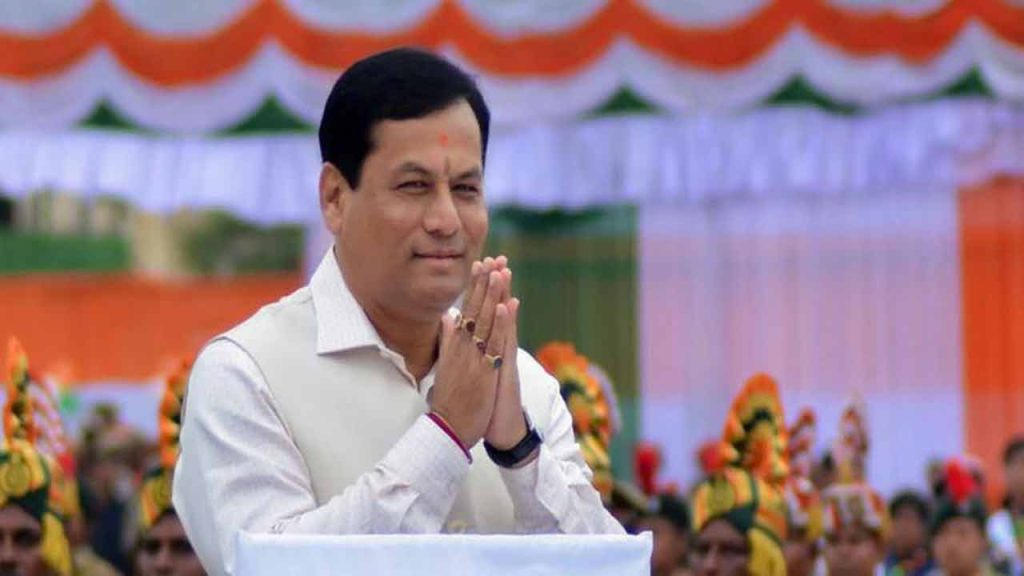 Union Minister of Ports, Shipping and Waterways Sarbananda Sonowal announced India's first National Centre of Excellence for Green Port & Shipping (NCoEGPS) a major initiative by the Ministry of Ports, Shipping towards providing greener solutions.
The Deendayal Port Authority Kandla, Paradip Port Authority, Paradip, V.O Chidambaranar Port Authority, Thoothukudi and Cochin Shipyard Limited, Kochi have all extended their support to the ministry to set up this centre. The Energy and Resources Institute (TERI) is the knowledge and implementation partner for this project.
2. Govt Unveils Framework To Curb Fake Reviews On Ecommerce Platforms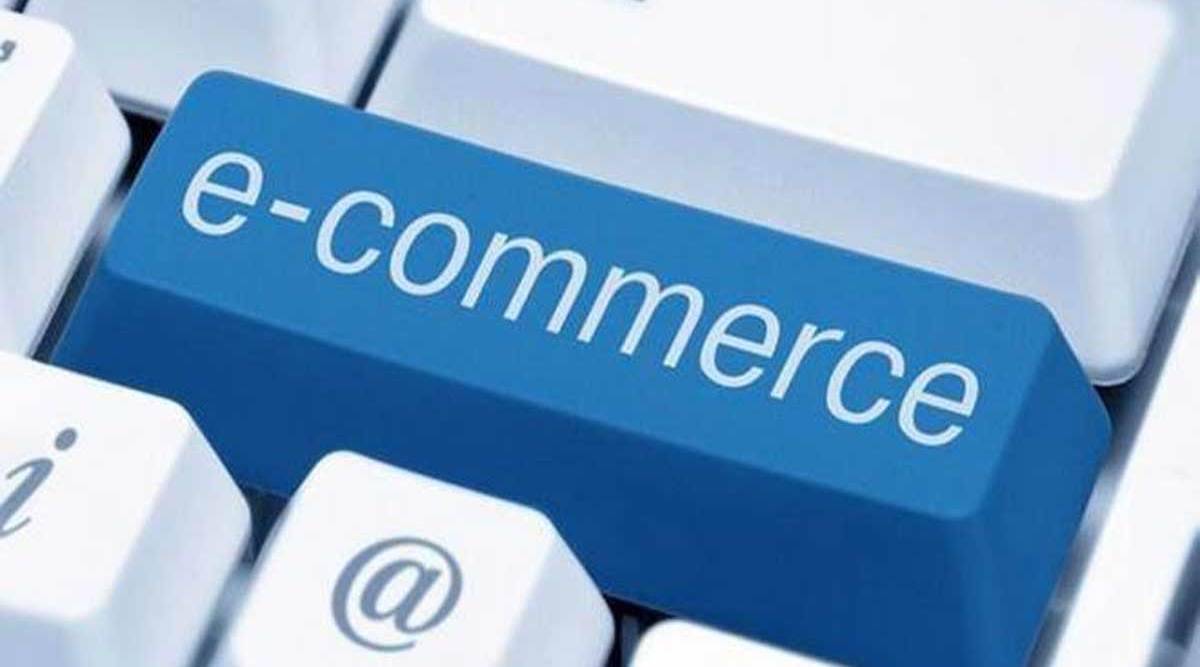 Aiming to guard customers from fake online reviews of products, the Union government on  released a comprehensive set of guidelines which would come into effect from November 25 and would be voluntary in nature.
IS 19000:2022 is the standard that the BIS [Bureau of Indian Standards] has formulated for us, in consultation with us and the industry. Public consultations have taken place. Now, this is ready to be launched. While we unveil the main provisions of this standard today. On 25th November this will be in place.
The reviews should be legitimate and the process of collecting, moderating and publishing of consumer reviews should be accurate, he said, adding that it should not be misleading. He said that protection of review authors' personal information should be ensured.
The secretary said that companies like Zomato, Swiggy, Reliance Retail, Tata Sons, Amazon, Flipkart, Google, Meta, Mesho, Blinkit and Zepto were part of the consultation process and they have assured compliance with these standards.
International News
3. Anwar Ibrahim Sworn in As Malaysia's New Prime-Minister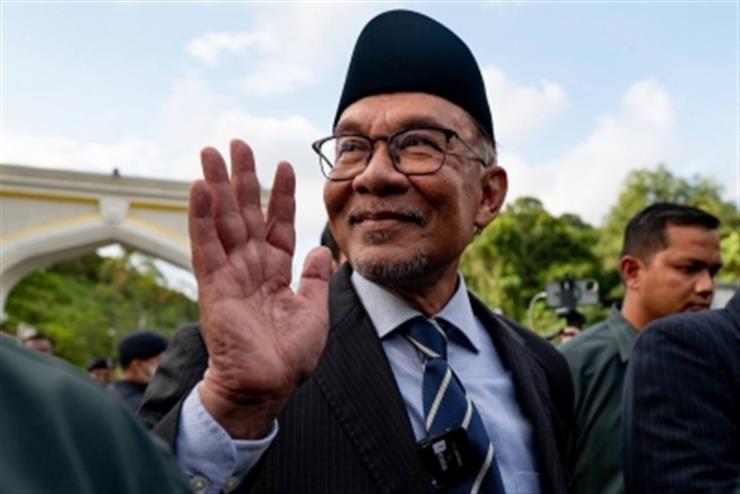 Malaysia's veteran opposition leader Anwar Ibrahim has been sworn in as the country's new prime minister, after several days of post-election deadlock. The new leader was appointed by King Sultan Abdullah, after elections over the weekend resulted in an unprecedented hung parliament.
Neither Mr Anwar nor ex-premier Muhyiddin Yassin

had won the simple majority needed to form a government. Mr Anwar's

Pakatan Harapan (PH) party

, which won the biggest share of seats in this election, does not have enough seats on its own to form a government.

It is not clear what form the new government will take; whether a formal coalition of parties

, a minority government with other parties offering a confidence and supply agreement, or a

national unity government including all the main parties.
States News
4. Groundnut Festival 'Kadalekai Parishe' begins in Karnataka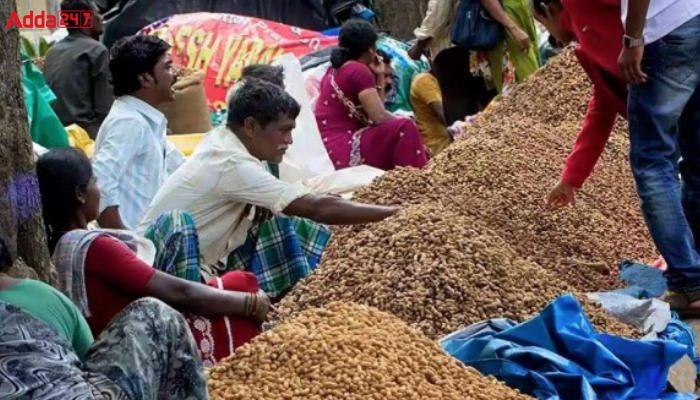 The annual festival of 'Kadalekai Parishe', also known as the groundnut festival, Kadalekai Parishe is a fair held in the month of Kartik near Basavanagudi in Bengaluru. It happens near the Dodda Ganesha temple and the Bull Temple at Basavanagudi.
The groundnut festival has a 500-year-old history, and it is happening after a pause of two years because of the pandemic.
It was inaugurated by Karnataka chief minister Basavaraj Bommai on November 20, 2022.
This year, over 3,000 people from other parts of Karnataka, Andhra Pradesh, and also Tamil Nadu took part in the festivities that welcomed the first seasonal yield of the groundnut crop.
This year, raw groundnuts are priced at Rs 50, and roasted peanuts are being sold for Rs 80. As many as 2,000 traders participated in the festival.
Appointments News
5. Suryakumar Yadav named as brand ambassador of UrbanGabru
Men's grooming brand UrbanGabru announced the star India cricketer Suryakumar Yadav as its new brand ambassador. He joins the brand to endorse UrbanGabru's grooming range. Suryakumar Yadav, fondly known as SKY, is currently ranked second in men's T20 International batting.
The youth icon has made his name in International cricket as a prolific run-getter, also garnering massive fan following. He is known for his comprehensive and innovative batting style, calm demeanour and never-give-up attitude that makes him the right match for the brand, which stands on the 'Upgrade Yourself' ethos.
6. IIT Guwahati director T G Sitharam named as chairman of AICTE
Professor TG Sitharam, Director of the Indian Institute of Technology Guwahati (IIT Guwahati) has been appointed as the new Chairman of the All India Council for Technical Education (AICTE). The Ministry of Education has approved the appointment of Professor Sitharam as the new AICTE Chairman for a period of three years.
Professor Sitharam will take charge from UGC Chairman M Jagadesh Kumar, who has been holding interim charge of the post of the Chairman of AICTE after Anil Sahasrabuddhe retired on attaining the age of 65 years.
Important takeaways for all competitive exams:
All India Council for Technical Education Founded

:

 

November 1945;

All India Council for Technical Education Headquarters

:

 

New Delhi;

All India Council for Technical Education Parent agency

:

 

Department of Higher Education.
7. IRSEE Vinit Kumar appointed as CEO of KVIC
Indian Railway Service of Electrical Engineers (IRSEE), Vinit Kumar takes over the charge of CEO, KVIC Central Office, KVIC Mumbai. He is appointed as CEO, Khadi & Village Industries Commission (KVlC), Mumbai under the Ministry of Micro, Small and Medium Enterprises. He was welcomed by Shri Manoj Kumar, Hon'ble Chairman, KVIC at Central Office, Mumbai.
Vinit Kumar, an IRSEE officer of 1993 batch, has served as the Chairman of Syama Prasad Mukherjee Port, Kolkata (erstwhile Shyama Prasad Mukherjee Port, Kolkata) before taking over as the Chief Executive Officer of Khadi and Village Industries Commission and also served as Chief Electrical Engineer in Mumbai Railway Vikas Corporation Ltd. and looked after World Bank funded MUTP project before joining as CEO, KVIC.
Important takeaways for all competitive exams:
Khadi & Village Industries Commission Founded

:

 

1956

Khadi & Village Industries Commission Headquarters

:

 

Mumbai

Khadi & Village Industries Commission Agency executive

:

 

Manoj Kumar (Chairperson)
Banking News
8. HDFC Bank, Flywire Collaborate to Offer Edu digital Payments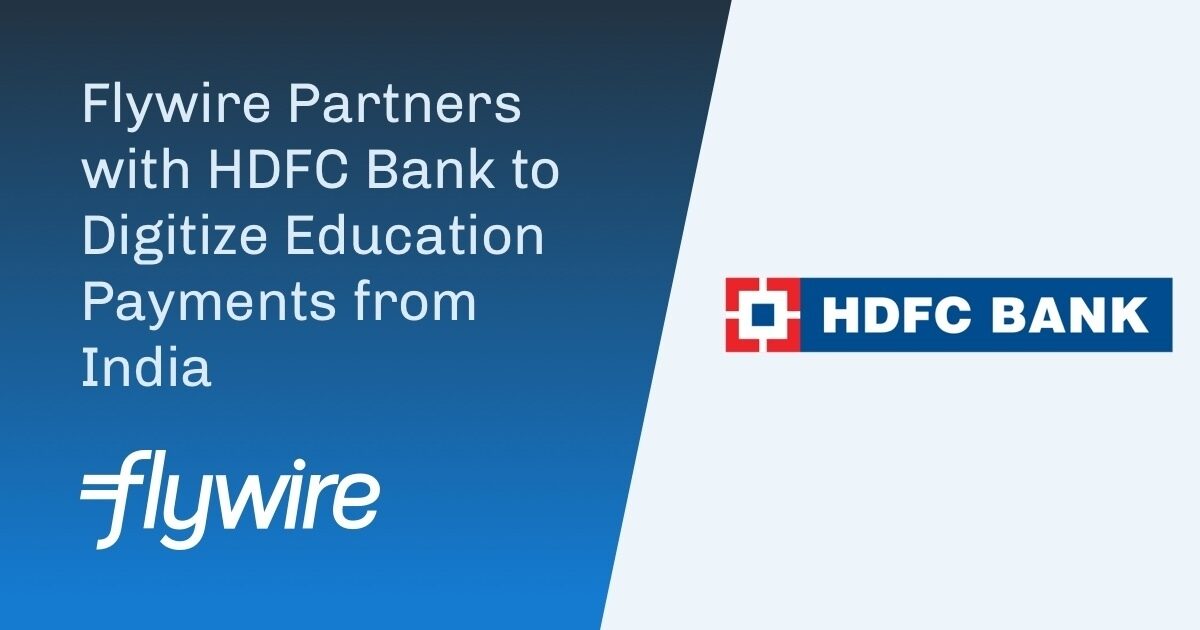 Payments software company Flywire has teamed up with India's Largest private sector giant  HDFC Bank to help students in India pay education fees at institutions around the world.
By integrating with HDFC Bank's banking platform, Flywire gives Indian students fully digital checkout options for uses ranging from application fees to tuition payments.
Meanwhile, schools accepting these payments will get their payments on time and in their local currencies, "as well as full transparency into the transaction history

, which eases their reconciliation processes and streamlines operational efficiencies".

The launch comes months after Flywire announced it had purchased the international education payments platform Cohort Go.
Awards News
9. Tenzing Norgay National Adventure Awards 2021 Announced by GoI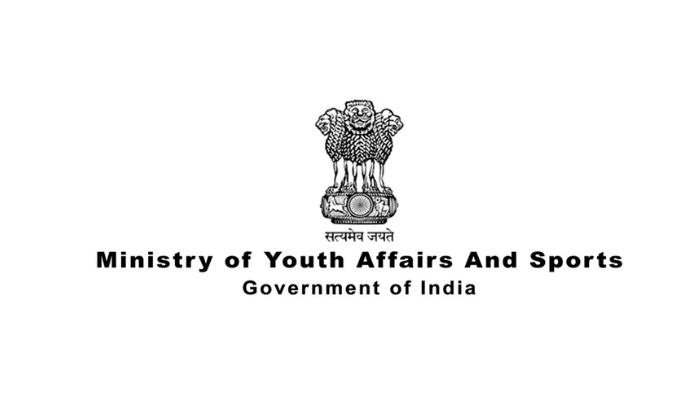 The Ministry of Youth Affairs and Sports, Government of India announced the National Adventure Award called "Tenzing Norgay Adventure Award" (TNNAA) for the year 2021. The award is given in four categories which are Land Adventure, Water Adventure, Air Adventure, and Life Time Achievement.
The National Selection Committee was constituted under the chairpersonship of the Secretary (Youth Affairs).
The awardees will receive their awards from the President of India along with other Sports Awardees at the Rashtrapati Bhawan on 30th November 2022.
Tenzing Norgay National Adventure Awards are given annually to praise the achievement of persons in the fields of adventure.
The award encourages people to develop the spirit of endurance, risk-taking, cooperative teamwork, and quick reflexes.
10. Ravi Kumar Sagar honoured with the prestigious Dr. Kalam Seva Puraskar
Ravi Kumar Sagar, one of the youngest founders and CEO of RK'S INNO group was conferred with the most prestigious Dr. Abdul Kalam Seva Puraskar.
The award was presented to him for his persistent service to society and is one of the youngest entrepreneurs in India. A young entrepreneur from the twin Telugu states, Ravi Kumar Sagar also known as RK'S nailed it as a budding entrepreneur during the Covid-19 pandemic in 2020.
Dr. Kalam Seva Purasakar is hosted every year by Vandhe Bharat Foundation and LeadIndia Foundation to commemorate the birth anniversary of the late former President of India Dr. APJ Adul Kalam. The award is conferred to the deserving candidates on the birth anniversary of Dr. Kalam for recognizing various people who have been doing extraordinary work for society.
11. Matrix Awarded Partner of the Year 2022 by Procter & Gamble
Chennai-based Matrix Business Services India Pvt. Ltd., a leading Business Assurance Services Company, part of the UDS Group, was recently recognised and awarded "Partner of the Year 2022" by one of the world's most valuable companies, Procter & Gamble (P&G) at a recently held event in Cincinnati, USA, for their contribution in transforming their business processes.
Matrix was among the 11 external business partners (EBPs) chosen from a global network of over 50,000 for the year 2021 – 22. This is a wonderful acknowledgment of Matrix's expertise in running an end-to-end business process in such a complex and niche area like Trade Fund Management, that too across several countries. It is the hard work and dedication of team Matrix that has paved the way to achieve this feat, which is the highest honour a P&G partner can get.
12. India's Purnima Devi Barman is one of UNEP's 'Champions of the Earth' for 2022
India's Purnima Devi Barman, an Assam-based wildlife biologist, is one of the five 'Champions of the Earth' for this year, the United Nations Environment Programme (UNEP) announced.
The annual awards are the highest environmental honour that the UNEP confers on individuals and organisations whose actions have a "transformative impact" on the environment. She has been honoured in the Entrepreneurial Vision category.
The other honourees include Arcenciel (Lebanon); Constantino (Tino) Aucca Chutas (Peru); Sir Partha Dasgupta of the United Kingdom and Cecile Bibiane Ndjebet (Cameroon).
13. Museum maker AP Shreethar awarded Economic Times Inspiring Leaders Award 2022
Museum maker AP. Shreethar was honored with Economic Times Inspiring Leaders Award 2022 in Delhi. The award was presented by Actress Mrunal Thakur in the capital city, Delhi.
AP Shreethar is a self-taught artist and museum maker. He is known to have conducted over 72 shows and exhibitions around the globe. AP Shreethar is additionally credited as the creator of the world's first Live Art Museum.
14. Prodapt won the Prestigious Salesforce Partner Innovation Award 2022
Prodapt, a leading global consulting, technology & managed services provider with a singular focus on the Connectedness industry, has been named a recipient of the Salesforce Partner Innovation Award in the "Communications" category.
The prestigious award recognizes Prodapt's contributions to Salesforce-driven digital transformation programs and the development of specific solution accelerators for the communications industry.
Each year, the Salesforce Partner Innovation Awards recognize the significant contributions Salesforce partners have made across clouds, industries, and the broader partner program – including consulting firms, digital agencies, resellers, and ISV partners. IDC, a global provider of market intelligence and advisory services for the IT, telecommunications, and consumer technology markets, facilitated and judged the nominations.
Science and Technology News
15. ISRO set to Launch PSLV-C54/EOS-06 Mission in November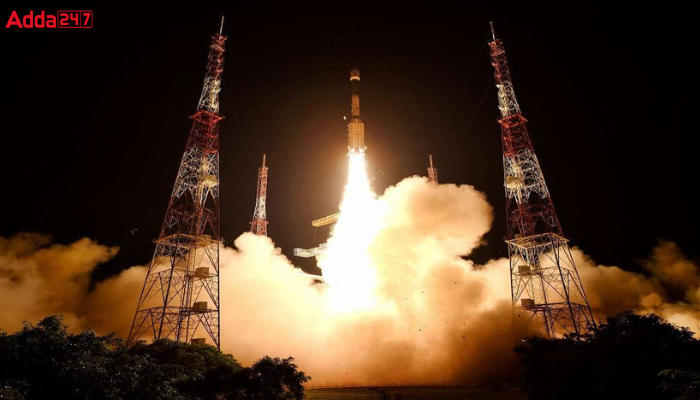 The Indian Space Research Organization is set to launch PLV-C54/EOS-06 Mission with Oceans-3 and eight nanosatellites on board from Sriharikota spaceport.
The PLV-C54/EOS-06 Mission includes EOS-06 (Oceans-3), plus eight nanosatellites which are BhutanSat, 'Anand' from Pixxel, Thybolt two numbers from Dhurva Space and Astrocast-four numbers from Spaceflight USA.
The Indian Space Agency's Vikram Sarabhai Space Centre has conducted the Integrated main parachute airdrop test (IMAT).
Summits and Conferences News
16. Indo-Pacific Regional Dialogue 2022 Begins in New Delhi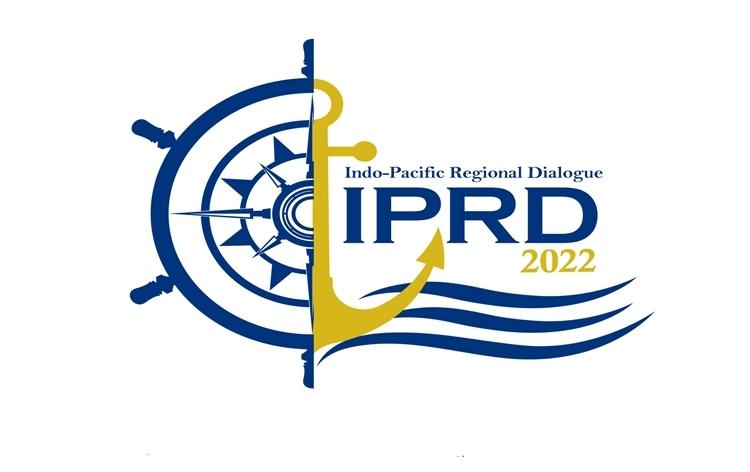 The three-day apex-level regional strategic dialogue of the Indian Navy, the fourth edition of "Indo-Pacific Regional Dialogue 2022" (IPRD-2022) began in New Delhi.
The theme of IPRD-2022 is "Operationalising the Indo-Pacific Oceans Initiative (IPOI)", which was articulated by Prime Minister Narendra Modi at the 14th East Asia Summit (EAS) in Bangkok on November 4, 2019, the defence ministry said.
In the Inaugural Address that followed, Adm R Hari Kumar, Chief of the Naval Staff, outlined the Indian Navy's outreach in terms of fostering maritime cooperation in the Indo-Pacific.
Kumar brought out numerous challenges that are not only unique to India, but also relevant to other nations in the Indo-Pacific region which broadly included – Imperatives at Home, Influences from Outside and some Intrusive Paradigms, and that these challenges would need collective approach by all stakeholders in the region to ensure safe, secure and stable Indo-Pacific.
Sports News
17. Army Red Team Won 72nd Inter Services Volleyball Championship 2022-23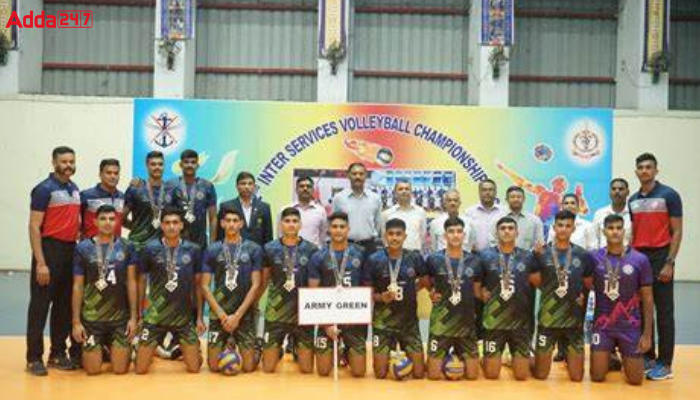 The Army Red Team has won the 72nd Inter Services Volleyball Championship 2022-23. The Army Red team emerged victorious with a set score of 3-1. The closing ceremony of the Championship was organized at Eagles Indoor Volleyball Stadium in Secunderabad.
Telangana and Andhra Sub Area officiating GoC, Brigadier K Somashankar presented the trophy.
The closing ceremony of the 72nd Inter Services Volleyball Championship for 2022-23 was conducted at Eagles Indoor Volleyball Stadium
The event provided an opportunity to sportsmen for getting selected for the Services Volleyball team. The Army Red team emerged victorious with a score of 3-1 (25-21, 19-25, 25-17, 26-24).
Important Days
18. Shaheedi Diwas or Martyrdom Day of 'Guru Tegh Bahadur' observed on 24 November
Guru Tegh Bahadur was the ninth Sikh Guru and second Sikh martyr, who sacrificed his life for religion and for the protection of the human rights. The martyrdom day of Guru Tegh Bahadur is celebrated every year on November 24.
Guru Tegh Bahadur's Martyrdom Day is also observed as Shaheedi Diwas. He was the father of the tenth Guru, Gobind Singh. It was on 24 November 1675, Guru Tegh Bahadur sacrificed his life for the sake of people who did not even belong to his community. to protect religion, human values, ideals and principles. The sites of his execution and cremation were later converted into Sikh holy places namely Gurudwara Sis Ganj Sahib and Gurudwara Rakab Ganj Sahib in Delhi.
Miscellaneous News
19. Mumbai Becomes the First City in South Asia to Top CDP's Climate Action List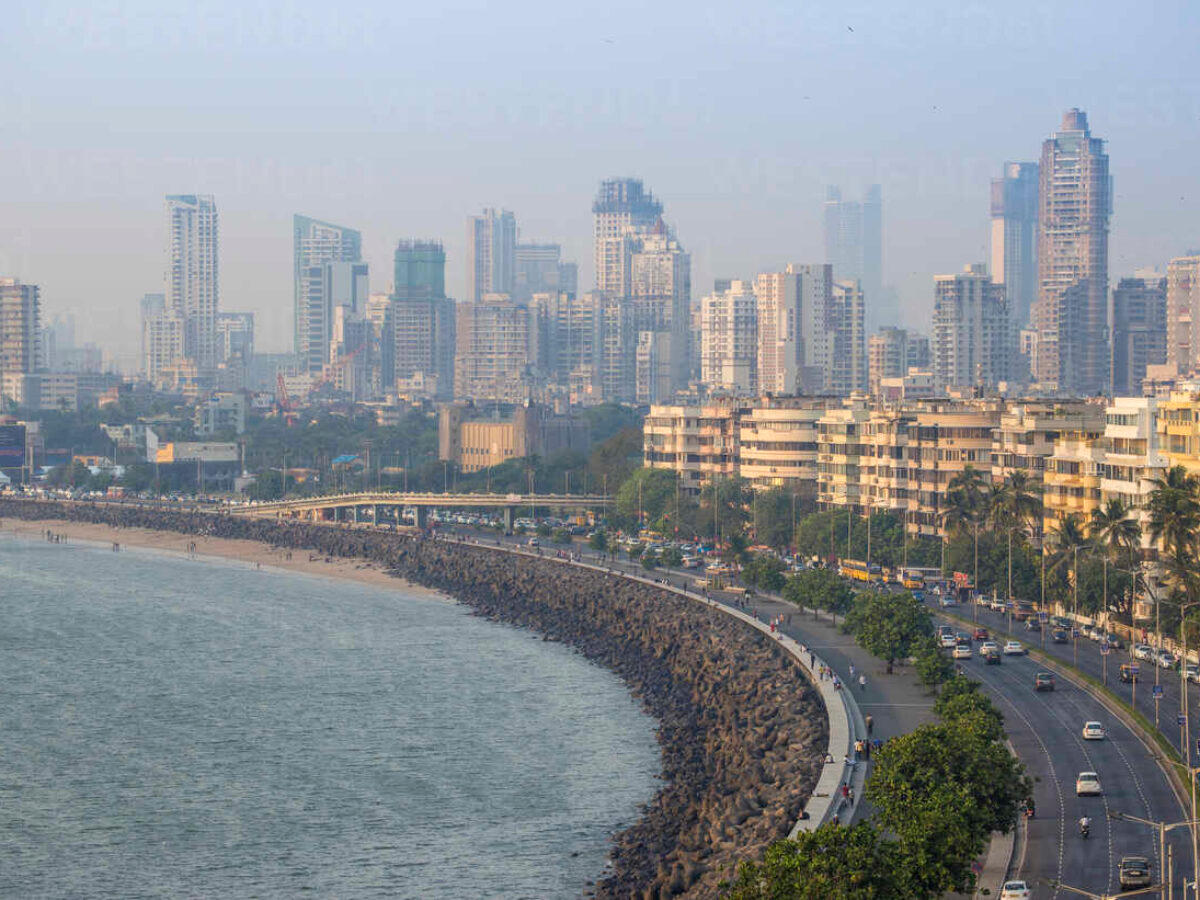 Mumbai has become the first Indian city to be added to the A-list in the 5th Annual Cities Report published by CDP, a non-profit organisation that runs the world's environmental disclosure system for companies, cities, states, and regions – recognises the important role that cities play in taking bold actions to mitigate and adopt to climate change.
Mumbai is the most populous city in India, and, globally, the 7th largest in terms of population. Surrounded by the sea on three sides, Mumbai is separated from the mainland by Thane Creek and Harbour Bay. The city is vulnerable to climate change-induced hazards, such as sea level rise, heavy rainfall, storm surges, increasing heat, and tropical cyclones. It is also susceptible to landslides, due to heavy rain that causes many fatalities and physical damage each monsoon season.
20. JNPA Launched Continuous Marine Water Quality Monitoring Station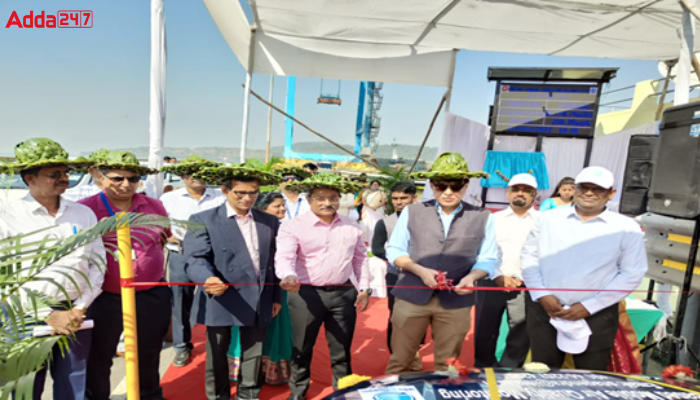 Jawaharlal Nehru Port Authority (JNPA) in association with the Department of Civil Engineering, IIT Madras, developed a Continuous Marine Water Quality Monitoring Station (CMWQMS). They launched an Electric Environmental Monitoring Vehicle (EV) on November 21, 2022, at the Port.
The monitoring station and vehicle were inaugurated by Shri Sanjay Sethi, IAS, Chairman, JNPA, in the presence of Shri Unmesh Sharad Wagh, Dy. Chairman, JNPA, along with all the HoDs of JNPA.
21. India Celebrates 400th Birth Anniversary of Lachit Barphukan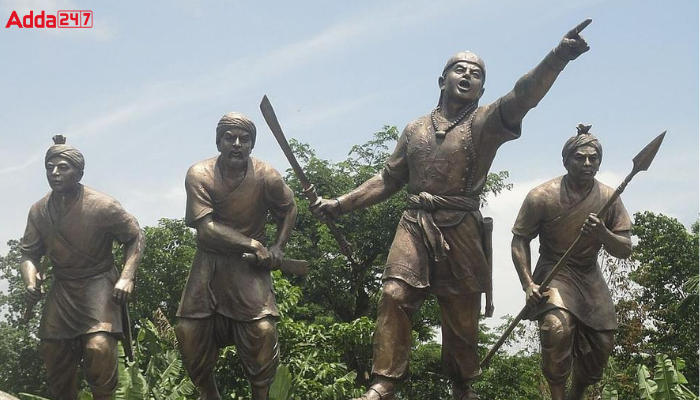 The 3-day long celebrations of the 400th birth anniversary of Ahom commander Lachit Barphukan began in New Delhi. Union Finance minister Nirmala Sitharaman inaugurated the exhibition on the occasion highlighting the life and achievement of the Ahom dynasty and Lachit Barphukan among others.
Sitharaman has urged the Assam government to hold such exhibitions across the country to let people know about the achievement of the Ahom kingdom and the valor of Lachit Barphukan.
She has also requested the Ministry of Culture to join hands with the Assam government in its endeavor. Ms. Sitharaman said that the heroics of Lachit Barphukan inspired and motivated her.

All the Best BA'ians for the Bank exam!