Daily GK updates are incorporated with the important news that made the current affairs headlines for banking or other competitive exams. Daily GK Update is the complete bag of the important news that is held all day long. One should have complete knowledge about banking terms, current affairs news, etc. So, here is the GK update for 25th August 2022 to help you prepare the Current affairs part. After reading this section, you can successfully attempt Current Affairs Quiz. 
Here is the Daily GK Update of the 25th of August 2022 covering the following news headlines: Azadi Quest, Digital Rupee, INS Karna, Ayushman Bharat PM-JAY, Liberty Medal 2022, Pulitzer Prize 2022.


Top 22 Daily GK Updates: National & International News 
Here is providing below the top 17 important Daily General Knowledge 2022 updates with national & international news.
National News
1. Union Minister Anurag Thakur launched 'Azadi Quest' online games 
Union Minister Anurag Thakur has launched "Azadi Quest", a series of online educational games based on India's freedom struggle, developed in collaboration with Zynga India.
These games are an effort to tap into the huge market of online gamers and to educate them through games. Various arms of the government of India have collected information about unsung freedom fighters from the corners of the country. "Azadi Quest" is an effort to make the learning of this knowledge engaging and interactive.
2. PM Modi Inaugurates Homi Bhabha Cancer Hospital in Mohali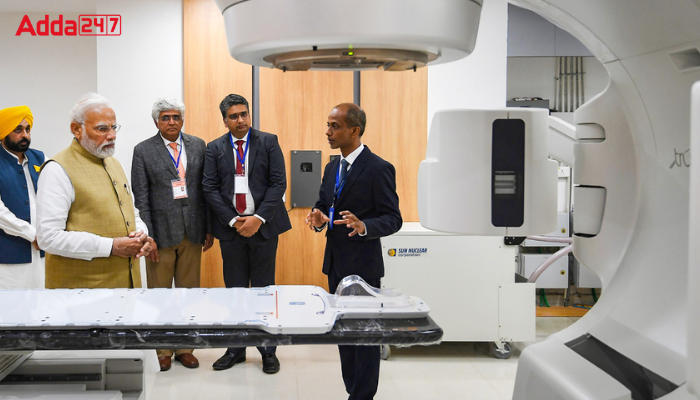 Prime Minister Narendra Modi inaugurated the 300-bed Homi Bhabha Cancer Hospital and Research Centre at Mullanpur, Mohali in Chandigarh.
The Homi Bhabha Cancer Hospital and Research Centre has been built at a cost of over ₹660 crores by the Tata Memorial Centre which is an aided institute under the Union Department of Atomic Energy.
Chief Minister of Punjab Bhagwant Mann was also present during the inaugural ceremony of the Bhabha Cancer Hospital. The hospital is equipped with the finest state-of-the-art facilities which include Magnetic Resonance Imaging (MRI), Mammography, Digital Radiography, and Brachytherapy to ensure the treatment of all types of cancer in India.
The treatment for cancer available here is surgeries, chemotherapy, immunotherapy, and bone marrow transplant.
International News
3. Colonel Abdoulaye Maiga elected as interim PM of Mali
In Mali, the military has appointed Colonel Abdoulaye Maiga as interim Prime Minister after the country's civilian PM Choguel Kokalla Maiga was admitted to hospital.
Before this appointment, Colonel Maiga was working as a Government Spokesman and Minister of Territorial Administration and Decentralisation.
Important takeaways for all competitive exams:
Mali Capital: Bamako;
Mali Currency: Franc.
4. World's first fleet of hydrogen passenger trains by Germany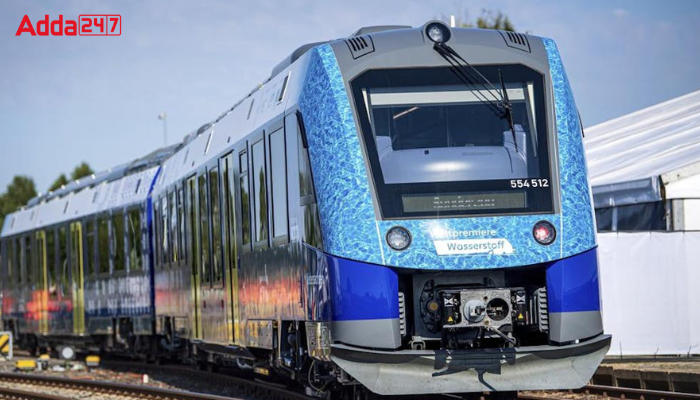 The world's first fleet of hydrogen-powered passenger trains was launched by Germany. The first fleet of hydrogen-powered passenger trains has replaced 15 diesel trains that were previously operated on nonelectrified tracks in Lower Saxony, Germany. The engine of the trains is powered by electricity generated using hydrogen fuel cells.
These trains have ranges up to 1000 kilometers and a maximum speed of 140 kph. After the introduction of the first fleet of hydrogen-powered passenger trains, the hydrogen produced with renewable energy the trains will save up to 1.6 liters of diesel in a year.
For now, hydrogen is produced as a byproduct of chemical processes, however, the German Specialty Gas Company Linde, plans to manufacture hydrogen using only renewable energy in the coming years.
States News
5. Uttar Pradesh CM Yogi govt to set up country's first night safari in Lucknow
The cabinet meeting chaired by Chief Minister Yogi Adityanath approved the proposal of the Uttar Pradesh Tourism Department to start the country's first night safari in the capital Lucknow.
Tourism and Culture Minister Jaiveer Singh said that on the lines of Singapore's world's first night safari, this night safari in Lucknow will be developed on 350 acres in the Kukrail forest area spread over an area of 2027.46 hectares and a zoological park will be built in 150 acres.
Agreements News
6. Godrej Agrovet signed agreements with Assam, Manipur, and Tripura for Palm Oil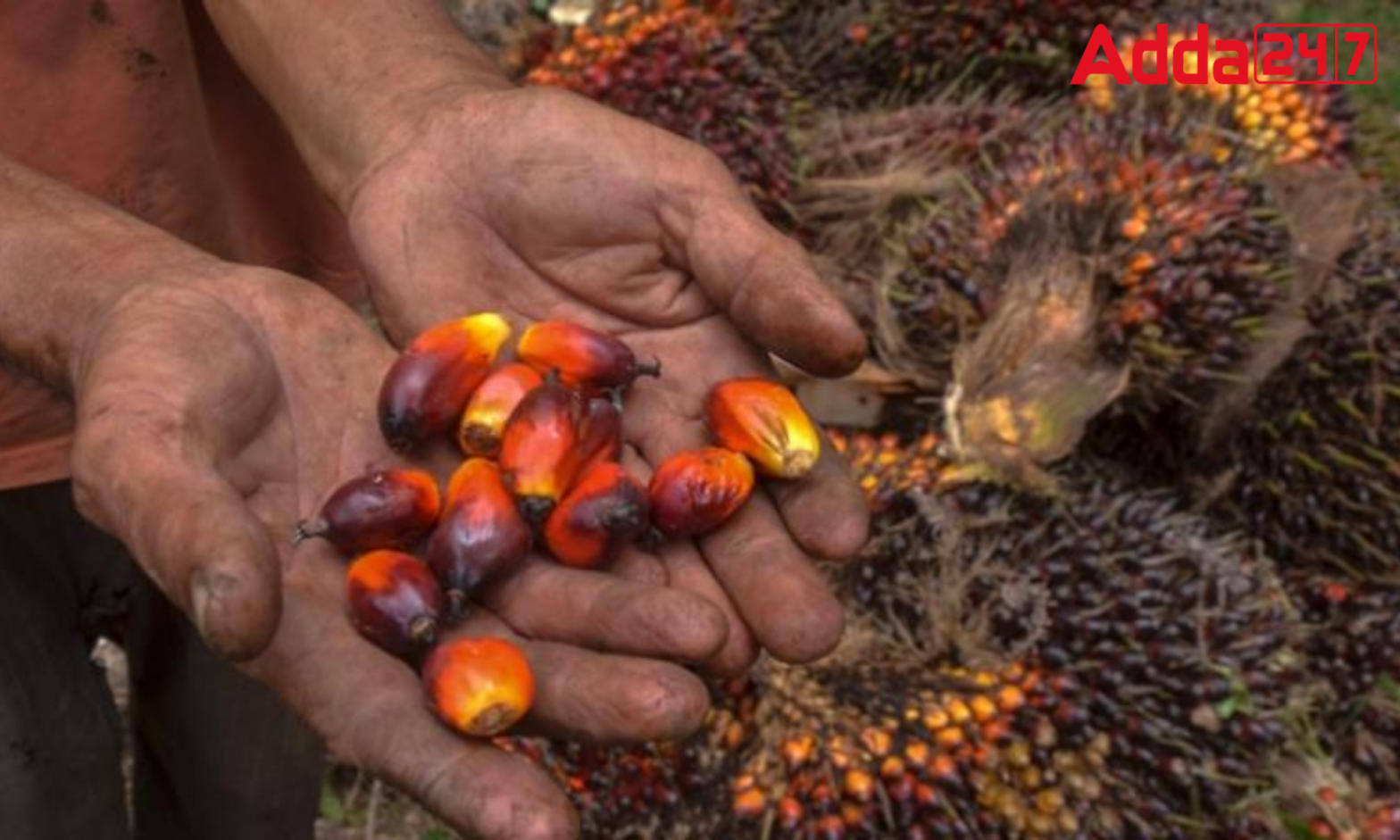 Godrej Agrovet, a diversified agribusiness conglomerate, announced that it has signed an MoU with the governments of Assam, Manipur, and Tripura to advance and promote oil palm growth in the area under the National Mission on Edible Oils-Oil Palm initiative.
The partnership between Godrej Agrovet and the state governments will create new chances for expansion of oil palm plants in these states as well as support for farmers.
The Agreements are in keeping with Godrej Agrovet's long-term goal to be the driving force behind India's oil mission by doubling farmer income and promoting sustainable expansion of oil palm production.
7. SIDBI and Tata Power's TPRMG collaborated to support green entrepreneurs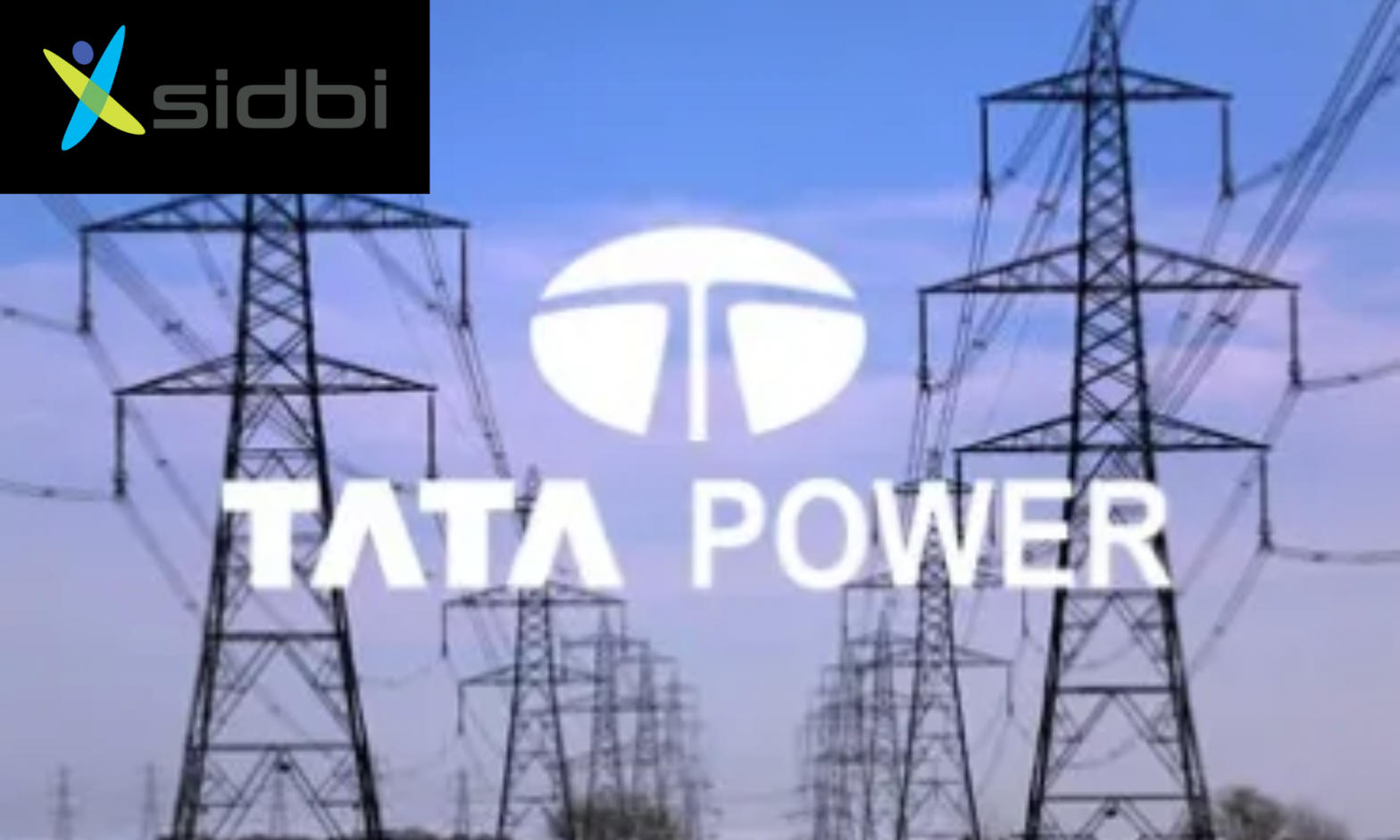 In order to build 1,000 green energy businesses across the nation, the Small Industries Development Bank of India (SIDBI) and TP Renewable Microgrid Ltd (TPRMG), a fully owned subsidiary of Tata Power, have teamed up to launch green energy businesses programme.
The project will promote sustainable business models across the country, resulting in the empowerment of rural entrepreneurs.
As per the agreement, after entrepreneurs finish a capacity-building programme run by TPRMG, SIDBI will provide them a "Go REsponsive, ENterprise incentive (GREENi)".
Important takeaways for all competitive exams:
CEO and MD, Tata Power: Praveer Sinha;
CMD SIDBI: Sivasubramanian Ramanan.
Banking News
8. RBI to launch digital rupee soon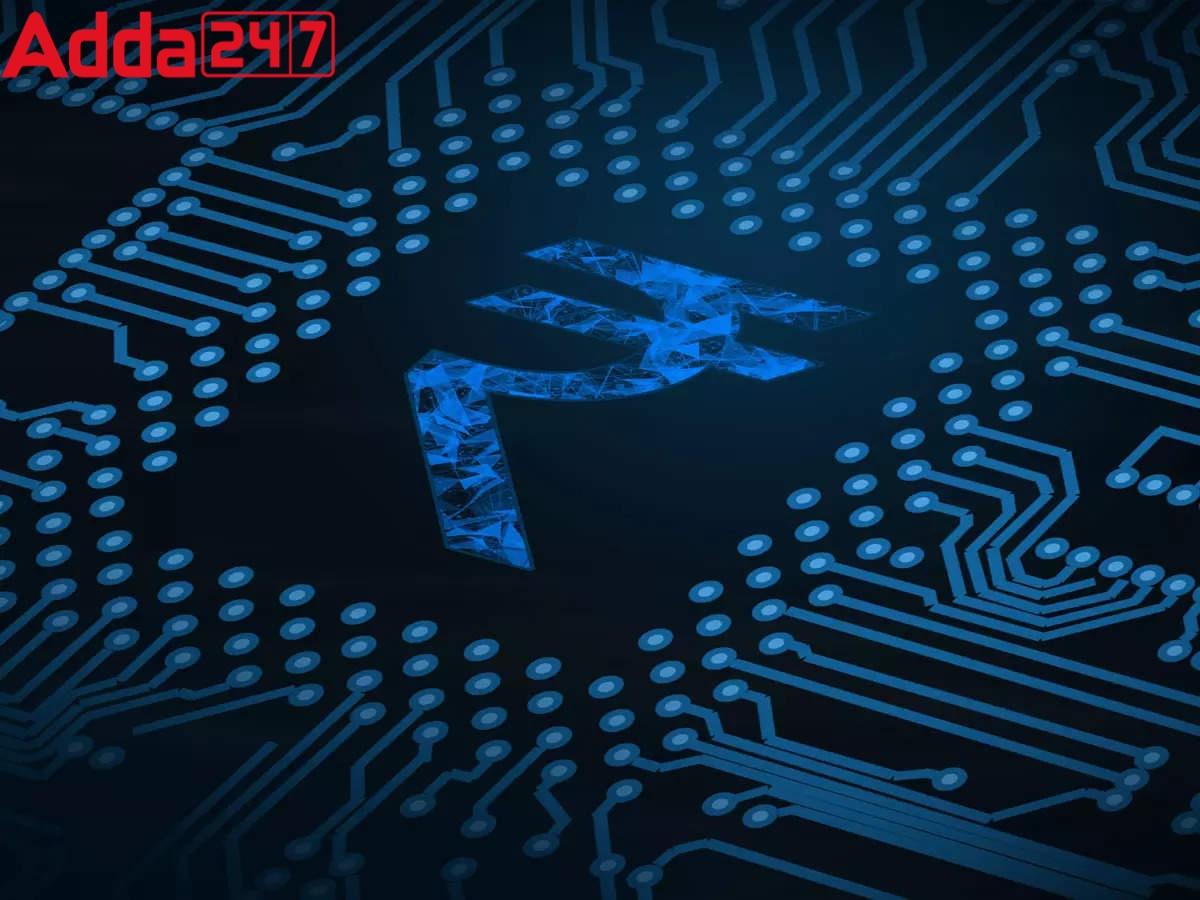 The Reserve Bank of India (RBI) will very likely introduce its digital rupee, the Central Bank Digital Currency (CBDC), in this fiscal year itself.
Talks of a digital rupee in the country have been swirling since Finance Minister Nirmala Sitharaman announced it during her Budget 2022 speech back in February. At the time, she had said that the digital rupee would be launched in 2022-2023.
The digital rupee blockchain, being developed by the Reserve Bank, would be able to trace all transactions, unlike the current system of mobile wallet offered by private companies.
9. American Express Praises RBI's Decision to Ease Restrictions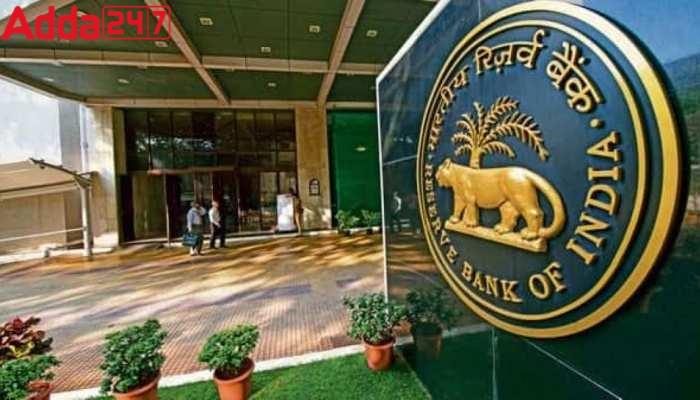 American Express Banking Corp. praised the Reserve Bank of India's (RBI) decision to ease restrictions on the firm so that it may accept new domestic clients as the consequence of the company's large local investments in technology, infrastructure, and resources.
American Express applauded RBI's choice to remove its limitations on it. American Express will now be able to add new Indian clients to its card network thanks to the easing of the embargo.
The restrictions imposed by order dated April 23, 2021 on the onboarding of new domestic customers of American Express have been lifted with immediate effect by RBI.
In view of the satisfactory compliance demonstrated by American Express Banking Corp with the Reserve Bank of India (RBI) circular dated April 6, 2018, on storage of Payment System Data, the restrictions imposed have been lifted.
Economy News
10. ICRA expects Indian GDP to grow by 12-13% in Q1-FY23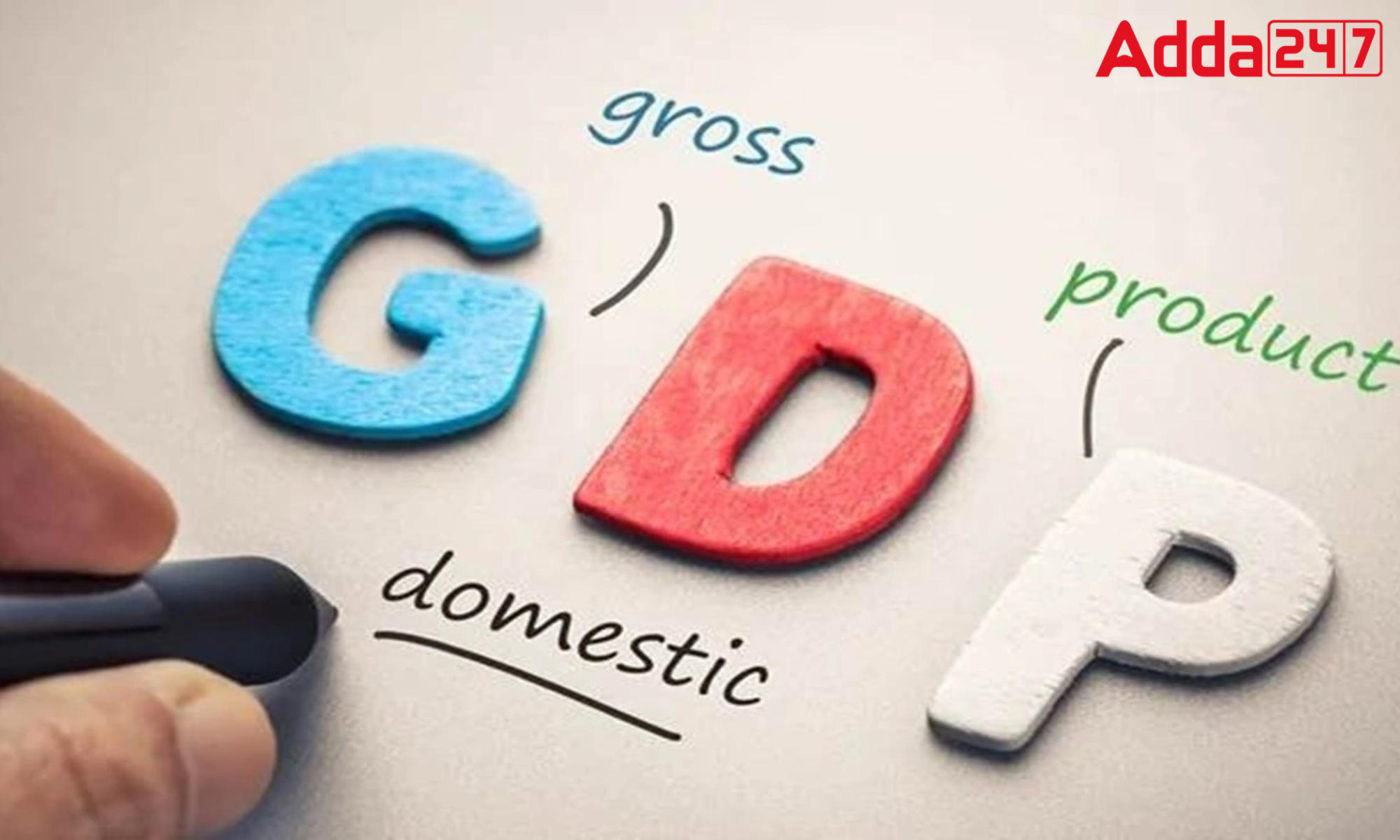 Rating agency ICRA (Investment and Credit Rating Agency of India Limited) predicted that the Indian economy will grow 12–13% in the first quarter (Q1) of the new fiscal year, i.e. FY23.
ICRA gave this rating citing the second-highest reading of the business activity index in 13 months in April. However, ICRA has kept its annual GDP prediction at 7.2% for this fiscal year, citing concerns over inflation and the ensuing tightening of RBI policy.
The impact of the war in Ukraine and the skyrocketing cost of fuel present the greatest upside risks to inflation and growth. The damage will be far greater than expected if the war does not de-escalate soon.
Defence News
11. India's first-of-its-kind naval shooting range inaugurated at INS Karna
A first-of-its-kind, Composite Indoor Shooting Range (CISR) was inaugurated by Vice Admiral Biswajit Dasgupta at INS Karna. The CISR is a state-of-the-art, self-contained, 25 m, six-lane, live firing range for all primary and secondary weapons in the Navy.
With advanced target systems and associated control software, this range would enable personnel to hone their firing skills, enabling them to challenge and take on adversaries in demanding scenarios.
12. Boeing Pitches 'Atmanirbhar strategy' for Naval Fighter Jets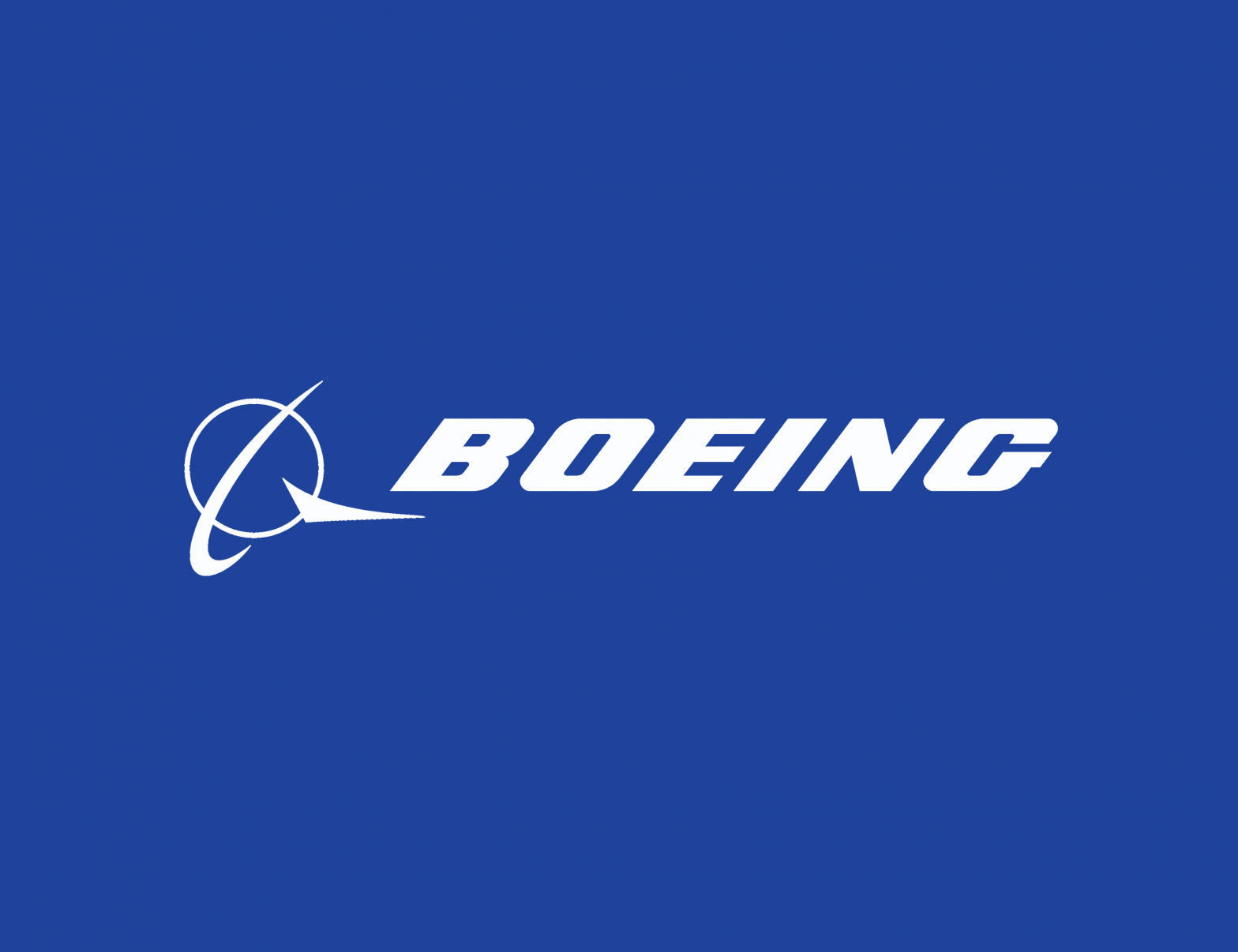 India will commission its first Indigenous aircraft carrier. US aviation major Boeing has made a strong pitch for the Indian Navy to choose the F/A 18 Super Hornet fighter jet, claiming that it would bring a profit of $3.6 billion in domestic manufacturing.
Boeing has joined its offers with the Government scheme Aatmanirbhaar Bharat, before the commissioning of the indigenous aircraft carrier Vikrant which will operate the new fighters.
Vikrant is the largest warship built by India, and India plans to buy 26 carrier-based fighters for Vikrant. This deal will be done through a Government-to-Government deal to meet the needs of the Indian Navy, with the US firm competing with French aircraft maker Dassault Aviation has pitched its Rafale-M jets.
Schemes and Conferences News
13. Transgenders will be covered under Ayushman Bharat PM-JAY
According to the government of India, transgenders will be brought under the ambit of Ayushman Bharat Pradhan Mantri Jan Arogya Yojana (AB PM-JAY).
The National Health Authority (NHA) under the Ministry of Health and Family Welfare and the Department of Social Justice and Empowerment has signed a Memorandum of Understanding (MoU) to provide inclusive and composite health packages for transgenders under Ayushman Bharat-PMJAY.
This MoU between the National Health Authority (NHA) and the Ministry of Social Justice & Employment (MoSJE) will extend all healthcare benefits to transgender persons (holding a transgender certificate issued by the National Portal for transgender persons) across the country.
MoSJE will fund Rs.5 lakh insurance cover per transgender beneficiary per annum.
Summits and Conferences News
14. 20th Edition of BioAsia 2023 scheduled in February 24-26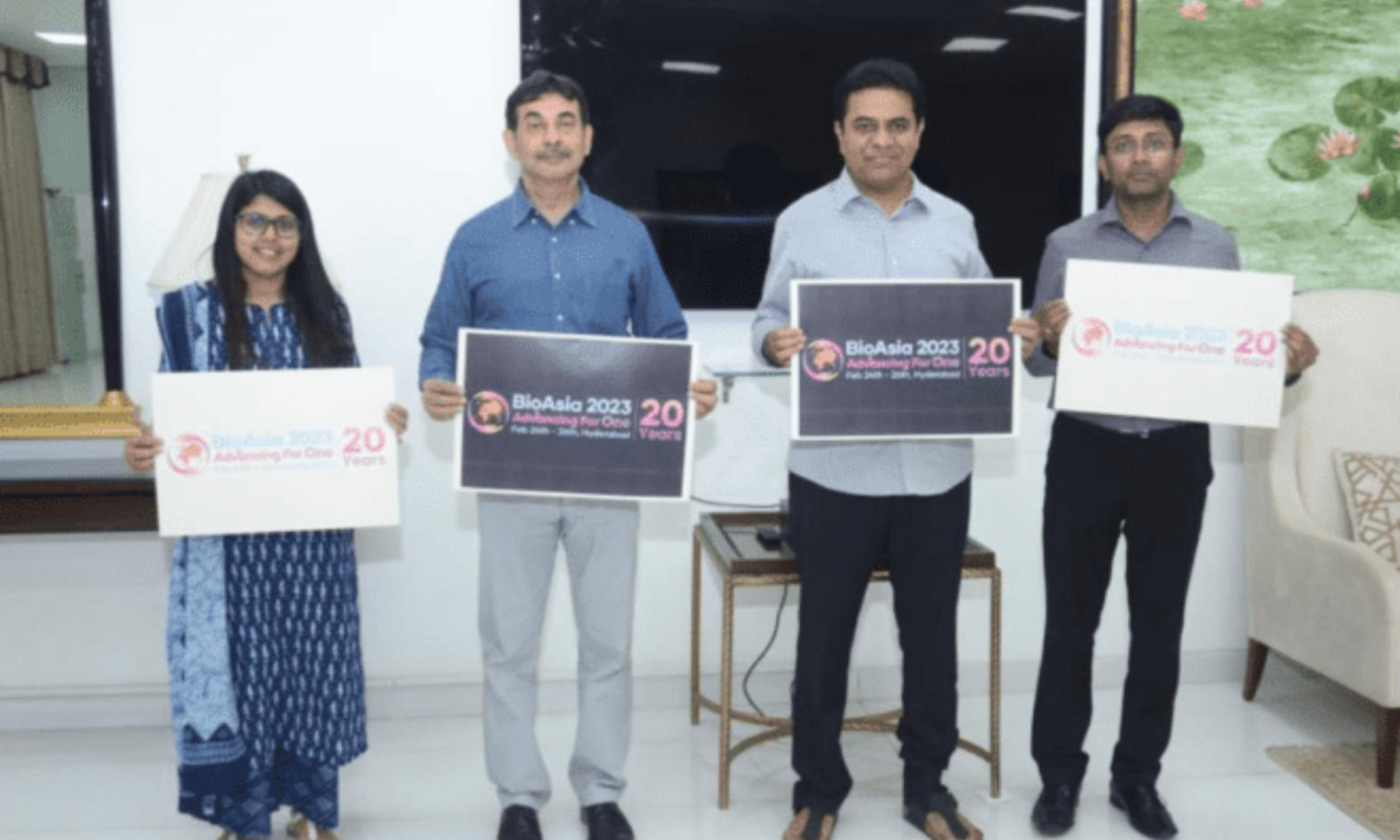 The 20th edition of BioAsia 2023 will be hosted by the Government of Telangana, the premier event of BioAsia 2023 for the life sciences and health tech, on February 24-26, 2023.
BioAsia 2023's logo and theme, "Advancing for ONE: Shaping the next generation of humanised healthcare," have been unveiled by Minister for Industries and Commerce KT Rama Rao.
Hyderabad has been a significant hub for the world over the past two decades in addition to being India's centre for healthcare and the life sciences and BioAsia 2023 will be held there.
The city enhanced its reputation during the COVID-19 pandemic by playing a crucial part in providing vaccines that helped immunise the entire world, and will now host BioAsia 2023.
Awards News
15. Liberty Medal 2022 to be awarded to Ukrainian President Zelenskyy
The Liberty Medal 2022 will be awarded this fall to Ukrainian President Volodymyr Zelenskyy. The National Constitution Center has announced that Zelenskyy will be honoured in a ceremony in October for what it called "his heroic defence of liberty in the face of Russian tyranny."
President Zelenskyy has bravely led the Ukrainian people in their defence of freedom against Russian tyranny, and his courage has inspired people around the world to defend liberal democracy and the rule of law.
16. Bangladeshi Fahmida Azim won the Pulitzer Prize 2022
Bangladesh-born Fahmida Azim working for the Insider online magazine of the US has been selected for the Pulitzer Prize 2022. She will be awarded under the category of Illustrated Reporting and Commentary.
She is among the four journalists including Anthony Del Col, Josh Adams and Walt Hickey of Insider being published from New York, selected for their work on the Chinese oppression of the Uyghurs. The work 'I escaped a Chinese internment Camp' has illustrations by Fahmida Azim.
17. Former German chancellor Angela Merkel wins Unesco Peace Prize 2022
Former German chancellor Angela Merkel has been awarded the Unesco Peace Prize 2022  for "her efforts to welcome refugees". In the summer of 2015, as refugees were streaming into Europe, Merkel opened her country's borders and famously declared to Germans "Wir schaffen das", "We can do this."
The honour, which is officially called Felix Houphouet-Boigny-Unesco Peace Prize, is named after the former president of Ivory Coast. It has been awarded each year since 1989 to individuals, organisations or institutions that have made a special effort to promote, research or secure peace. It is awarded annually.
The prize includes a cheque of USD 150,000, a gold medal and a peace diploma. If there are multiple recipients, the cheque is shared equally.
Important takeaways for all competitive exams:
UNESCO Founded: 16 November 1945;
UNESCO Headquarters: Paris, France;
UNESCO Members: 193 countries;
UNESCO Head: Audrey Azoulay.
Science and Technology News
18. IIT Guwahati developed technique for making sugar substitute "Xylitol"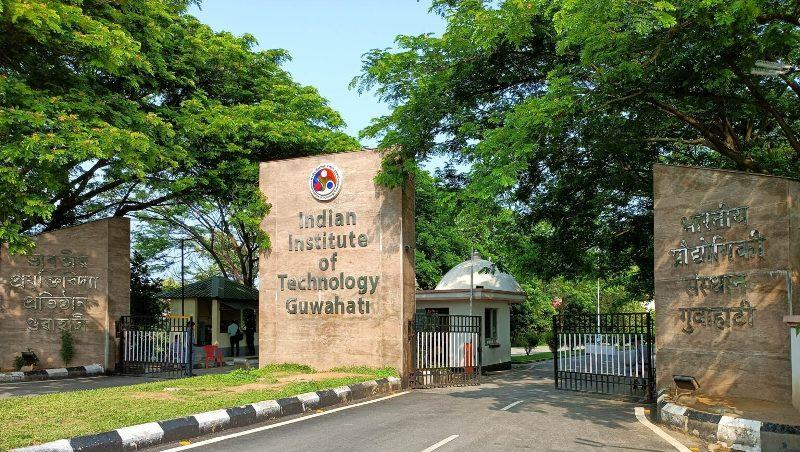 Researchers at IIT Guwahati have created a fermentation process that uses ultrasound to safely generate Xylitol from sugarcane bagasse, the byproduct of crushing sugar cane.
This approach gets over the operational constraints of chemical synthesis and the time lags of traditional fermentation. The use of ultrasound during the fermentation process not only reduced the time of fermentation to 15 hours, but also increased the yield of the product by almost 20%.
There has been an increase in the use of safe alternative sweeteners as awareness of the negative effects of white sugar (sucrose) on individuals with diabetes and general health has grown.
A sugar alcohol generated from plants called xylitol may have anti-obesogenic and anti-diabetic properties in addition to being a mild prebiotic and guarding teeth against caries.
Books and Authors News
19. M Venkaiah Naidu launched a book titled "A New India: Selected Writings 2014-19"
Former Vice President, M Venkaiah Naidu has released a book titled "A New India: Selected Writings 2014-19", a compilation of selected articles of former Union Minister and Padma Vibhushan Arun Jaitley on his death anniversary.
The event was also attended by Jammu & Kashmir Lieutenant Governor Manoj Sinha, and Union civil aviation minister Jyotiraditya Scindia, who also released the book along with Naidu. The book has been published by Juggernaut.
Important Days
20. Internaut Day celebrates ever year on 23 August
Internaut Day is being celebrated around the world to mark the invention of the World Wide Web. An "internaut" is a person who possesses a thorough knowledge of how to use the Internet and its history.
August 23 marks the day when the World Wide Web was opened to the public back in the year 1991 for the first time by WWW inventor Tim Berners Lee as he allowed its access, CERN announced that the internet would be free to everyone and there would be no fee for its use.
Miscellaneous News
21. 17-year-old pilot Mack Rutherford sets record for solo flight around world
A 17-year-old pilot, Mack Rutherford became the youngest person to fly solo around the world in a small aircraft after he landed in Bulgaria, where his journey kicked off five months ago.
Mack Rutherford, a Belgian-British dual national, landed on an airstrip west of Bulgaria's capital, Sofia, to complete his task and claim two Guinness World Records. Along with becoming the youngest person to fly around the world by himself, Rutherford is the youngest person to circumnavigate the globe in a microlight plane.
22. India to have 1.8 lakh Kms of Highways & 1.2 lakh Kms of Rail Lines by 2025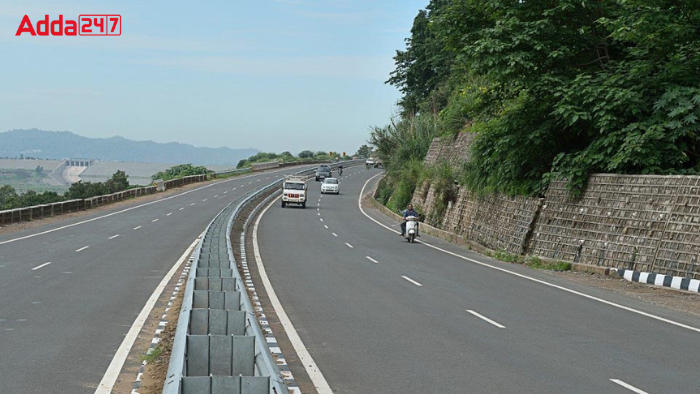 India is set to construct more railways and motorways in 2025. The length of all national highways in India is anticipated to reach 1.8 lakh kilometres and the railway lines would be 1.2 lakh kilometres by 2025 according to the report of Bank of America Securities India.
Between the years 1950 to 2015, 4000 kilometres of new national highways were constructed in India and it was 77,000 kilometres in 2015.
In 1950, the railway network in India was only 10,000 kilometres of rail lines and by 2015 there were 63,000 kilometres of railway lines.
25th August | Current Affairs 2022 | Current Affairs Today | Current Affairs by Ashish Gautam

All the Best BA'ians for the Bank exam!