Here is the daily GK update of 25th September 2020 covering the following news headlines: Israel, Somalia, Assam, Rajasthan, IDFC First Bank, AYUSH Ministry, NITI Aayog.
Daily GK updates are incorporated with the important news that made the current affairs headlines for banking or other competitive exams. Daily GK Update is the complete bag of the important news that held all day long. One should have complete knowledge about the banking terms, current affairs news, etc. So, here is the GK update of 25th September 2020 to help you prepare the Current affairs part. After reading this section, you can successfully attempt Current Affairs Quiz.

National News
1. India helds Webinar with Israel on Defence Industry Global Outreach
A webinar was held between with India and Israel, under the aegis of Department of Defence Production, Ministry of Defence through SIDM.
The Theme of webinar was "Indian Defence Industry Global Outreach for Collaborative Partnership: Webinar and Expo".
During the webinar, a Sub Working Group (SWG) was created on Defence Industrial Cooperation between India and Israel with the main objective of Transfer of Technology, Co-development & Co-production, Artificial Intelligence, Innovation and Joint Export to friendly foreign countries.
Defence Secretaries and other senior MoD officials from both the countries participated in the webinar and deliberated about enhancing the defence cooperation between both the nations.
2. National webinar on "Curriculum Reforms & NCF and Pedagogy"
A National webinar on "Curriculum Reforms & National Curriculum Framework (NCF) and Pedagogy" was organized under Shikshak Parv initiative.
The webinar was organized to highlight the salient features of the New Education Policy (NEP 2020).
The targeted beneficiary group for this session were: Pre-school & Lower Primary Teachers, Heads of Schools, Parents, All States/UTs Education Department.
Shikshak Parv

is being celebrated from

8th September- 25th September, 2020

to felicitate the Teachers and to take New Education Policy 2020 forward.
Important takeaways for all competitive exams: 
Union Minister for Education: Ramesh Pokhriyal 'Nishank'.
3. PM Modi launched 'Fit India Age Appropriate Fitness Protocols'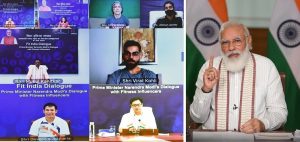 Prime Minister Narendra Modi has launched the 'Fit India Age Appropriate Fitness Protocols' at Fit India Dialogue.
These fitness protocols have been prepared with the help of fitness enthusiasts for fitness and good health. It has been prepared for three age categories which include:
5-18 years category
18-65 years category
65 plus age category
The Fit India Movement was envisioned and launched by PM Modi on August 29, 2019. The Fit India Dialogue is another effort to involve citizens of the country to draw out a plan to make India a Fit Nation.
International News
4. Mohamed Hussein Roble appointed as new Prime Minister of Somalia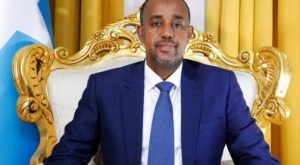 President of Somalia, Mohamed Abdullahi Mohamed has appointed Mohamed Hussein Roble as the new Prime Minister of Somalia.
He will replace former Prime Minister Hassan Ali Khaire, who was voted out of office by parliament in July for failing to pave the way for fully democratic elections due before February 2021.
All the 215 MP's who attended the session chaired by President Farmaajo voted in support of the appointment of Hussein Roble as PM.
Important takeaways for all competitive exams: 
Somalia Capital: Mogadishu.
Somalia Currency: Somali Shilling.
State News
5. Assam Govt launched "Mukhyamantrir Grammya Paribahan Achoni Yojana"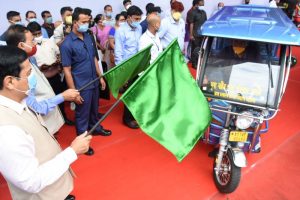 The Chief Minister of Assam, Sarbananda Sonowal has launched the "Mukhyamantrir Grammya Paribahan Achoni Yojana" of the state transport department.
Under the scheme, Light Motor Vehicle Service would be launched in all the villages of the state to improve rural connectivity and generate employment in the villages.
One vehicle would be provided to one beneficiary per village.
In the first phase of the scheme, 10,000 villages

would be covered with a financial outlay of

Rs 100 crore.

The state government shall financially assist the eligible entrepreneurs with

25 per cent

of the cost of the vehicle or

Rs 1 lakh,

whichever is less.
Important takeaways for all competitive exams:
Chief Minister of Assam: Sarbananda Sonowal; Governor: Jagdish Mukhi.
6. Rajasthan CM approves 'Moksha Kalash Yojana-2020'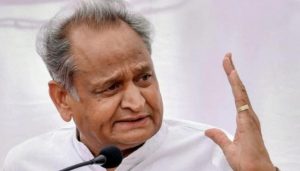 The Chief Minister of Rajasthan, Ashok Gehlot has approved the Rajasthan State Road Transport Corporation's scheme called 'Moksha Kalash Yojana-2020'.
This Moksha Kalash Yojana aims to allow free bus travel to two members of the family of the deceased to immerse ashes of their loved ones in the Ganga in Haridwar.
The state road transport corporation would be the nodal agency to run the scheme and the expenses would be borne by the Devasthan Department.
Passengers will be required to register for availing the facility by providing details including about the dead person.
A copy of related documents will have to be kept with those carrying the ashes. RSRTC will provide an interface for online registration, make arrangements for transport to the destination, and other facilities during the journey.
Important takeaways for all competitive exams: 
Rajasthan Chief Minister: Ashok Gehlot.
Rajasthan Governor: Kalraj Mishra.
Rajasthan Capital: Jaipur.
Banking News
7. IDFC First Bank to launch "SafePay" contactless debit card facility
IDFC First Bank will launch "SafePay" a contactless debit card-based payment facility.
This payment facility will allow contactless debit card payments by simply waving one's smartphone against a Near Field Communication (NFC)-enabled POS terminal.
SafePay embeds Near Field Communication (NFC) technology in the IDFC First Mobile App to enable secure payments using a debit card issued by the Bank.
A social distancing-friendly way to pay, SafePay completely does away with the need to hand over the card to a merchant or even carry it in the wallet.
SafePay enables contactless payments of up to Rs 2,000 per transaction and up to a limit of Rs 20,000 per day, making everyday purchases easy.
Important takeaways for all competitive exams: 
MD & CEO of IDFC First Bank: 

V. Vaidyanathan.

Headquarters of

IDFC First Bank

:

Mumbai, Maharashtra.
Agreements & MoUs
8. AYUSH Ministry partners Industry Bodies for Medicinal Plants cultivation
The National Medicinal Plants Board (NMPB), Ministry of AYUSH has signed an MoU with the major AYUSH and Herbal industry bodies to promote medicinal plant cultivation.
Through this, Ministry of AYUSH would provide the sustainable supply of quality raw material to AYUSH, Nutraceutcial and Herbal industry.
The industry assured the NMPB that they will provide the buy-back guarantee to the farmers / gatherers on the NMPB supported medicinal plant cultivation and collection programs.
The industry bodies which signed the MoU include ADMA

(Ayurvedic Drug Manufacturer's Association), Mumbai;

AMAM

(Association for Manufactures of Ayurvedic Medicines), New Delhi;

AMMOI

(Ayurvedic Medicines Manufacturers Organization of India), Thrissur;

AHNMI

(Association for Herbal and Nutraceutical Manufacturers of India), Mumbai;

FICCI

(Federation of Indian Industries), New Delhi and

CII

(Confederation of Indian Industry), New Delhi.
Important takeaways for all competitive exams:
Minister of State (I/C) of Ayurveda, Yoga and Naturopathy, Unani, Siddha and Homoeopathy (AYUSH): Shripad Yesso Naik.
Appointments
9. EESL appoints Rajat Sud as its new Managing Director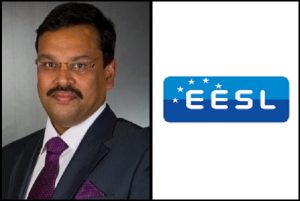 A Joint Venture(JV) of Public Sector Undertakings, under the Ministry of Power, Government of India, Energy Efficiency Services Ltd (EESL) has appointed Rajat Sud as its new Managing Director from immediate effect.
He takes charge from S Gopal, director (commercial), who was given the additional charge as interim MD. Prior to joining EESL, he worked as an executive vice president at Sterlite Power Transmission Ltd.
Important takeaways for all competitive exams: 
Energy Efficiency Services Ltd HeadQuarters: New Delhi, India
Energy Efficiency Services Ltd Chairman: Rajeev Sharma.
Summits & Conferences
10. MeitY & NITI Aayog to organize "RAISE 2020" summit
The Ministry of Electronics and Information Technology (MeitY) and NITI Aayog will organize a summit on Artificial Intelligence (AI), RAISE 2020- 'Responsible AI for Social Empowerment 2020′ from October 5-9, 2020.
RAISE 2020 will be a global meeting of minds to exchange ideas and chart a course for using AI for social transformation, inclusion and empowerment in areas like Healthcare, Agriculture, Education and Smart Mobility, among other sectors.
At the RAISE 2020 Summit, delegates and experts in research, policy and innovation on Artificial Intelligence will join from across the globe.
The RAISE 2020 Summit will also feature some of the most exciting startups working in Artificial Intelligence-related fields. The Summit will explore in-depth, the role of AI in accelerating social empowerment.
Important takeaways for all competitive exams: 
CEO of NITI Aayog: Amitabh Kant.
Union Minister for Electronics and Information Technology: Ravi Shankar Prasad.
11. UN and United Kingdom to co-host Global Climate Summit 2020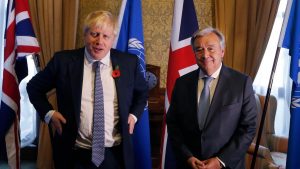 The United Kingdom and the United Nations are going to co-organise a global climate summit on December 12, 2020, to mark the fifth anniversary of the signing of the Paris Climate Agreement in 2015.
UN Secretary-General Antonio Guterres and the UK Prime Minister Boris Johnson will co-host the event.
The summit will increase the momentum ahead of the United Nations Climate Change Conference (COP 26)

to be held in

Glasgow, Scotland in November 2021.

The Summit will invite National governments to present more ambitious and high-quality climate plans.
Important takeaways for all competitive exams: 
United Nations Headquarters in New York, USA. It was founded on 24 October 1945.
Mr Antonio Guterres is the Secretary-General of the United Nations.

Prime minister of United Kingdom: 

Boris Johnson.

Capital of the United Kingdom: London.
Important Days
12. World Pharmacist Day: 25 September
World Pharmacist Day is observed globally on 25th September every year.
This day is celebrated to create awareness about the role of a pharmacist in improving health.
The day was an initiative of the International Pharmaceutical Federation (FIP) along with the council of this organization.
This year's theme is "Transforming global health".

The organization announces a different theme every year so that associations and individuals in the pharmaceutical industry can organize national campaigns or local projects to showcase their outstanding work in helping improve the health of people around the world.
Important takeaways for all competitive exams: 
International Pharmaceutical Federation Headquarters location: 

The Hague, Netherlands.

International Pharmaceutical Federation Founded: 

25 September 1912.

International Pharmaceutical Federation President: Dominique Jordan.
Obituaries News
13. Legendary singer S. P . Balasubramaniam passes away
Legendary singer S.P. Balasubramaniam has passed away. He made his singing debut in 1966 with Telugu movie Sri Sri Sri Maryada Ramanna.
He has sung over 40,000 songs in as many as 16 languages including Telugu, Tamil, Malayalam, Kannada, and Hindi. S.P. Balasubramaniam bagged his first national award for Sankarabharanam.
The second time he won the National award for his first Hindi song, Tere Mere Beech Mein in the film Ek Duuje Ke Liye.
Miscellaneous News
14. 51st edition of IFFI postponed to January 2021
The 51st Edition of the International Film Festival of India, IFFI will be held from 16th to 24th January, next year in Goa.
Earlier it was scheduled to be held from 20th November to 28th November, this year.
It has also been jointly decided to hold the festival on new dates as per the International Film Festival guidelines and protocols.
The festival will be conducted in a Virtual and Physical format.
All COVID related protocols will be strictly enforced as per the festivals convened recently in the International Film Festival circuit.
15. Acer India signs Sonu Sood as brand ambassador
A leading Personal Computer (PC) brand, Acer India has appointed actor Sonu Sood as its brand ambassador.
As the brand ambassador of Acer India, Sonu Sood will support the range of innovative products of Acer over the social media and campaign on the commitment of Acers in improving the lives of the people through technology.
Important takeaways for all competitive exams: 
Acer India President & Managing Director: Harish Kohli.
Acer India Headquarters: Bengaluru, Karnataka.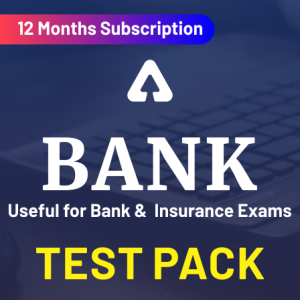 25 September Current Affairs 2020 | Current Affairs Today | Daily Current Affairs 2020
Visit Achieversadda.com and participate in discussions with other aspirants and achievers. Get answers to your queries and connect with others on Achieversadda.com

All the Best BA'ians for RBI Assistant Mains!