Here is the daily GK update of 26th August 2020 covering the following news headlines: Africa, Kerala, NABARD, ICICI Bank, SBI General Insurance, IEX, Tamil Nadu.
Daily GK updates are incorporated with the important news that made the current affairs headlines for banking or other competitive exams. Daily GK Update is the complete bag of the important news that held all day long. One should have complete knowledge about the banking terms, current affairs news, etc. So, here is the GK update of 26th August 2020 to help you prepare the Current affairs part. After reading this section, you can successfully attempt Current Affairs Quiz.

International News
1. World Health Organization certifies Africa free from wild Polio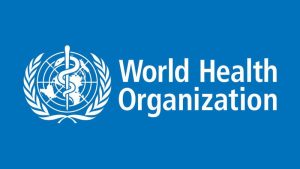 The Africa Regional Certification Commission (ARCC), an independent body set up by the World Health Organization (WHO), has certified the African continent free from wild Polio virus.
The landmark feat related to public health has been achieved by the continent after decades of work along with international health bodies, national and local governments, community volunteers and survivors. According to the previous records, about 75,000 children in Africa were paralysed by polio in year 1996.
The last case of Polio was recorded four years ago in the northern Nigeria.
In this fight of Africa with the polio virus, the World Health Organization

played a central coordinating role within the Global Polio Eradication Initiative, and local leaders working with

Unicef,

the

Bill and Melinda Gates Foundation

, Rotary International as well as the US Centers for Disease Control and Prevention.
Important takeaways for all competitive exams:
Director-general of World Health Organization: Tedros Adhanom.
State News
2. Kerala's 1st-ever Dragonfly Festival
WWF-India Kerala State Office is joining hands with the Society for Odonate Studies (SOS) and Thumbipuranam for the first-ever state "Dragonfly Festival" in Kerala, christened 'Thumbimahotsavam 2020'.
This is part of the National Dragonfly Festival organised by WWF India, Bombay Natural History Society and Indian Dragonfly Society in association with National Biodiversity Board, UN Environmental Programme, UN Development Programme and IUCN-CEC.
The official mascot of the festival is "Pantalu" which is the genus of dragonfly in the family Libellulidae commonly known as rain pool gliders.
A 'Dragonfly Backyard Watch' has also been announced to enhance the participation of people and improve their observation skills.
A field guide on 'Common Dragonflies of Kerala' and a 'Children's Dragonfly Coloring & Activity Book' is also under development.
Important takeaways for all competitive exams:
Kerala Capital: Thiruvananthapuram.
Kerala Chief Minister: Pinarayi Vijayan.
Kerala Governor: Arif Mohammad Khan.
Banking News
3. NABARD rolls out Debt and Credit Guarantee Product
The National Bank for Agriculture and Rural Development has revealed a dedicated debt and credit guarantee product named as "Structured Finance and Partial Guarantee Program for Non-Banking Finance Companies (NBFC)-Micro Finance Institutions (MFIs)".
The newly launched product seeks to offer undisturbed flow of credit to the last mile in rural areas hit by the pandemic.
The Structured Finance and Partial Guarantee Program for NBFC-MFIs includes offering partial guarantee on pooled loans offered to small and mid-sized MFIs.
It will help in facilitating Rs 2,500 crore funding in the initial phase which is expected to be scaled up in the future. The program is targeting to cover over 1 million households across 28 States and 650 districts.
Important takeaways for all competitive exams:
Chairman of National Bank for Agriculture and Rural Development: Govinda Rajulu Chintala.
4. ICICI Bank uses satellite data to assess creditworthiness of farmers
ICICI Bank uses satellite data to assess the creditworthiness of farmers.
ICICI Bank has become the 1st bank in India to use such a technique to measure an array of parameters related to the land, irrigation and crop patterns and use it in combination with demographic and financial parameters to make quick lending decisions for farmers.
The satellite data with demographic and financial details provides strong information on the land asset of the farmers.
Usage of this technology will help farmers with existing credit to expand their eligibility and help new-to-credit farmers to get better access to formal credit.
Important takeaways for all competitive exams:
ICICI Bank Headquarters: Mumbai, Maharashtra.
ICICI Bank MD & CEO: Sandeep Bakhshi.
ICICI Bank Tagline: Hum Hai Na, Khayal Apka.
5. SBI General Insurance launches "Shagun – Gift an insurance" policy
SBI General Insurance has launched a first-of-its-kind insurance product called 'Shagun – Gift an Insurance", which is a unique gift of Personal Accident policy.
The unique feature of this policy is that it can be gifted to anyone, which means it is not necessary for the policy buyer to be related to the insured.
A Gift giver (policy buyer) can gift this product to anyone like family, friends, extended family and even domestic helpers, chauffeurs, drivers, cook, etc.
Gift Receiver (insured) should be in the age group of 18 years to 65 years. It can be availed for up to 1 Year.
Shagun covers personal accident insurance which provides complete financial protection to the insured person against uncertainties such as accidental death and partial or total disabilities, and permanent as well as temporary disabilities resulting from an accident.
Important takeaways for all competitive exams:
SBI General Insurance Headquarters: Mumbai, Maharashtra.
SBI General Insurance  MD and CEO: Prakash Chandra(P.C.) Kandpal.
Appointments
6. Indian Energy Exchange MD & CEO Rajiv Srivastava resigns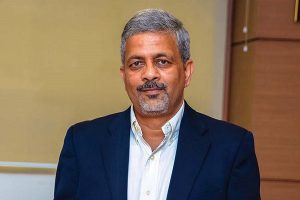 Indian Energy Exchange (IEX), Managing Director and Chief Executive Officer, Rajiv Srivastava has resigned form the post.
The Board of Directors of Indian Energy Exchange(IEX)  accepted his resignation. He was relieved from his position with immediate effect from 24th August 2020.
Satyanarayan Goel,

the current non-executive chairman of the board of IEX was given additional charges as the interim MD and CEO of the company.
Important takeaways for all competitive exams:
Indian Energy Exchange MD & CEO: Satyanarayan Goel (Interim).
Headquarters of Indian Energy Exchange: New Delhi.

Indian Energy Exchange Founded: 

27 June 2008
Awards & Rewards
7. Neelakantha Bhanu Prakash bags Gold Medal in MCWC
Hyderabad's, Neelakantha Bhanu Prakash Jonnalagadda has bagged the first-ever Gold Medal for India in Mental Calculations World Cup (MCWC) by Mind Sports Olympiad (MSO).
He has created a new All-Time Record and has beaten the records of Math Maestros like Shakuntala Devi and Scott Flansburg.
Bhanu Prakash had secured the gold medal with a score of 167,

Lebanese contender

Mohammed El Mir

secured the Silver Medal with a score

102

and

Asmita Pal

from the UAE bagged the Bronze medal with a score of

100 points.
Sports News
8. Indian Table Tennis star Poulomi Ghatak announced retirement
Indian Table Tennis star, Poulomi Ghatak has announced retirement.
She had represented India at the Commonwealth Games in 2006 and Commonwealth championships between 2000 and 2008.
She entered the Olympics in Sydney for the first time when she was 16.
Ranks & Reports
9. Tamil Nadu women top the list of MUDRA loan scheme
According to the data provided by Ministry of Finance to Rajya Sabha, Tamil Nadu has topped the list of Pradhan Mantri Mudra Yojana (PMMY) in availing loans to women.
It was followed by West Bengal and Karnataka. According to the data produced by the Ministry of Finance, around 15 crore loans amounting to Rs 4.78 lakh crores were disbursed to women borrowers since the inception of Pradhan Mantri Mudra Yojana.
As of March 31, 2020, Tamil Nadu had availed Rs 58,227 crores. The loans provided by other states are as follows
West Bengal: Rs 55,232 crores
Karnataka: Rs 47,714 crores
Bihar: Rs 44,879
Maharashtra: Rs 42,000 crores
All the above states have received 52% of MUDRA loans for women. The loans were availed to activities allied to agriculture, services, trading, processing, manufacturing, etc. Of the total number of loans provided under MUDRA scheme, 70% of borrowers were women.
Obituaries
10. Former Congo President Pascal Lissouba passes away
Former President of the Republic of Congo, Pascal Lissouba passed away. He became the minister of agriculture in 1960 after Congo became an independent country. He served as the president from 1992 to 1997.
He served as the Prime minister under the Presidency of Alphonse Massamba Debat.
The high court of Justice in the Republic of Congo sentenced Pascal Lissouba in absentia to 30 years forced labour for treason and corruption in 2001.
Important takeaways for all competitive exams:
The Republic of Congo President: Denis Sassou Nguesso.
The Republic of Congo Prime Minister: Clément Mouamba.
The Republic of Congo Capital: Brazzaville.
Miscellaneous News
11. Ahmedabad Railway Division launches Baggage Sanitization & Wrapping machine
Baggage Sanitization & Wrapping machine has been launched by the Ahmedabad Railway Division at Ahmedabad Railway Station, Gujarat.
The machine is a first of its kind across the Indian Railways. The recently launched machine aims to ensure safe travel amid the pandemic. It uses ultraviolet radiation for 360 degree sanitization of the luggage.
The Baggage Sanitization & Wrapping machine has been installed in around 69-sq metre space on Ahmedabad Railway Station in order to provide safe journey to the passengers travelling by the Railways amid the pandemic.
According to the Ahmedabad Railway Division, the UV rays used by the machine will not have any harmful effects on tiffins, food, vegetables or water kept in the baggage.
12. E-auction portal rolled out to promote trading of 'Kashmir Saffron'
The Agriculture Department of Jammu and Kashmir has set up an e-auction portal to enhance trading of GI-tagged 'Kashmir Saffron'.
The portal has been launched with the primary objective of assuring buyers to have access to quality 'Kashmir Saffron'.
The Departmnent,

under the aegis of India International Kashmir Saffron Trading Centre

(IIKSTC)

has established the portal in partnership with

NSE-IT.

The Saffron growers of Kashmir valley as well as the buyers across India have been appealed to get themselves

registered as sellers

and

buyers

for

E- trading on the portal.

The portal will ensure free e-Trading between registered growers and buyers.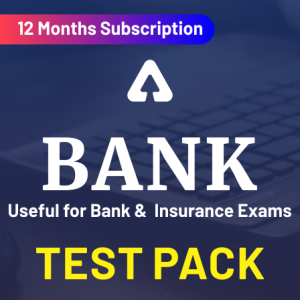 26 August Current Affairs 2020 | Current Affairs Today | Daily Current Affairs 2020
Visit Achieversadda.com and participate in discussions with other aspirants and achievers. Get answers to your queries and connect with others on Achieversadda.com

All the Best BA'ians for RBI Assistant Mains!