Daily GK updates are incorporated with the important news that made the current affairs headlines for banking or other competitive exams. Daily GK Update is the complete bag of the important news that is held all day long. One should have complete knowledge about banking terms, current affairs news, etc. So, here is the GK update for 26th July 2022 to help you prepare the Current affairs part. After reading this section, you can successfully attempt Current Affairs Quiz. 
Here is the Daily GK Update of the 26th July 2022 covering the following news headlines: Ladakh Festival Kargil, Jammu Film Festival, Kargil Vijay Diwas 2022, BCCI, Rajnath Singh, Canara Bank.

Top 18 Daily GK Updates: National & International News 
Here is providing below the top 18 important Daily General Knowledge 2022 updates with national & international news.
National News
1. Large statue of Chandrashekhar Azad to be erected in Bhopal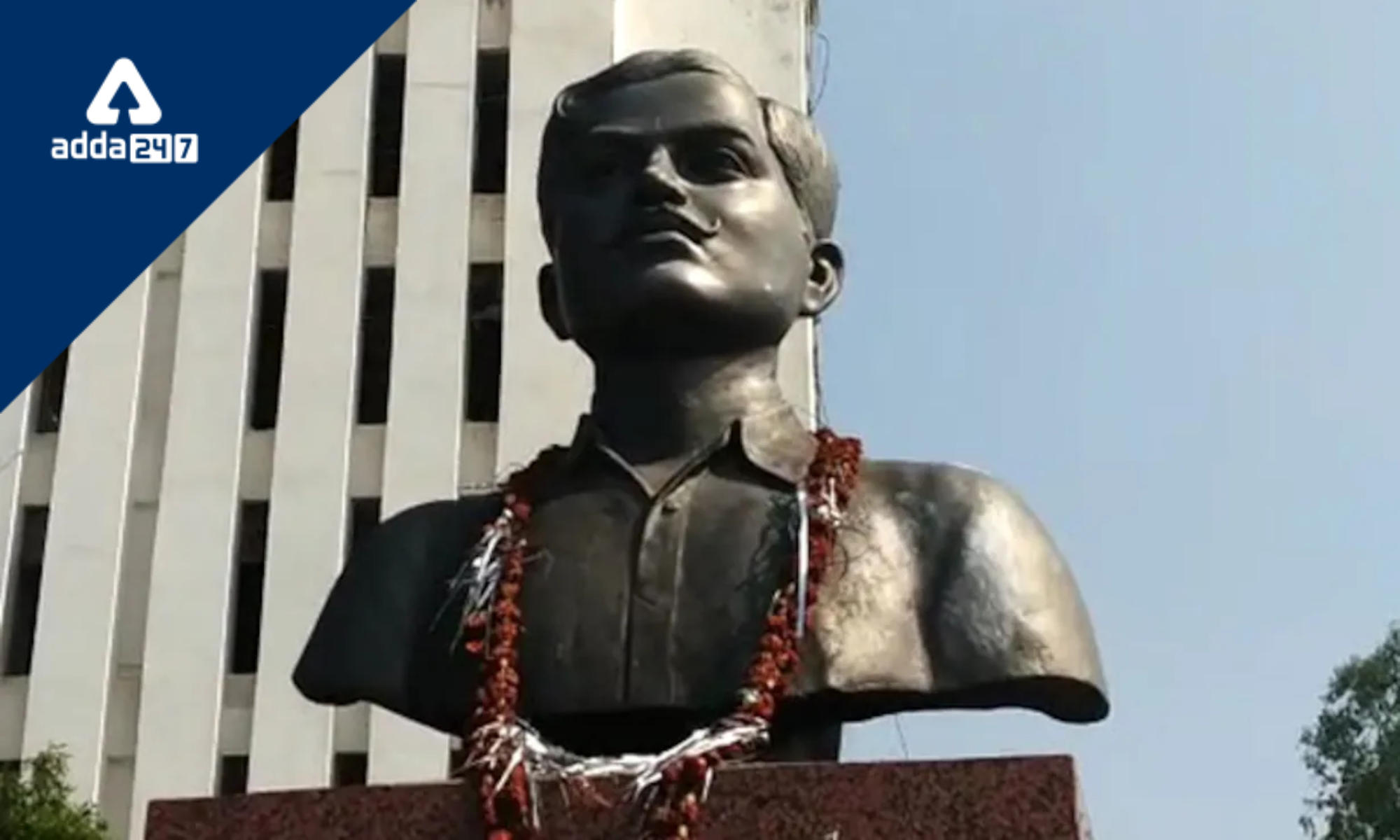 In Bhopal, a large statue honouring Amar Shaheed Chandrashekhar Azad will be erected. The statue site will be created as a source of inspiration for young people, with soil from Azad's hometown of Bhabra being used at its base.
On the 116th anniversary of Amar Shaheed Chandrashekhar Azad's birth, Chief Minister Shivraj Singh Chouhan spoke at the opening ceremony of the first state-level Youth Mahapanchayat, which was held in Bhopal.
International News
2. Wasifa Nazreen: First Bangladeshi to climb K2, second-highest peak in the world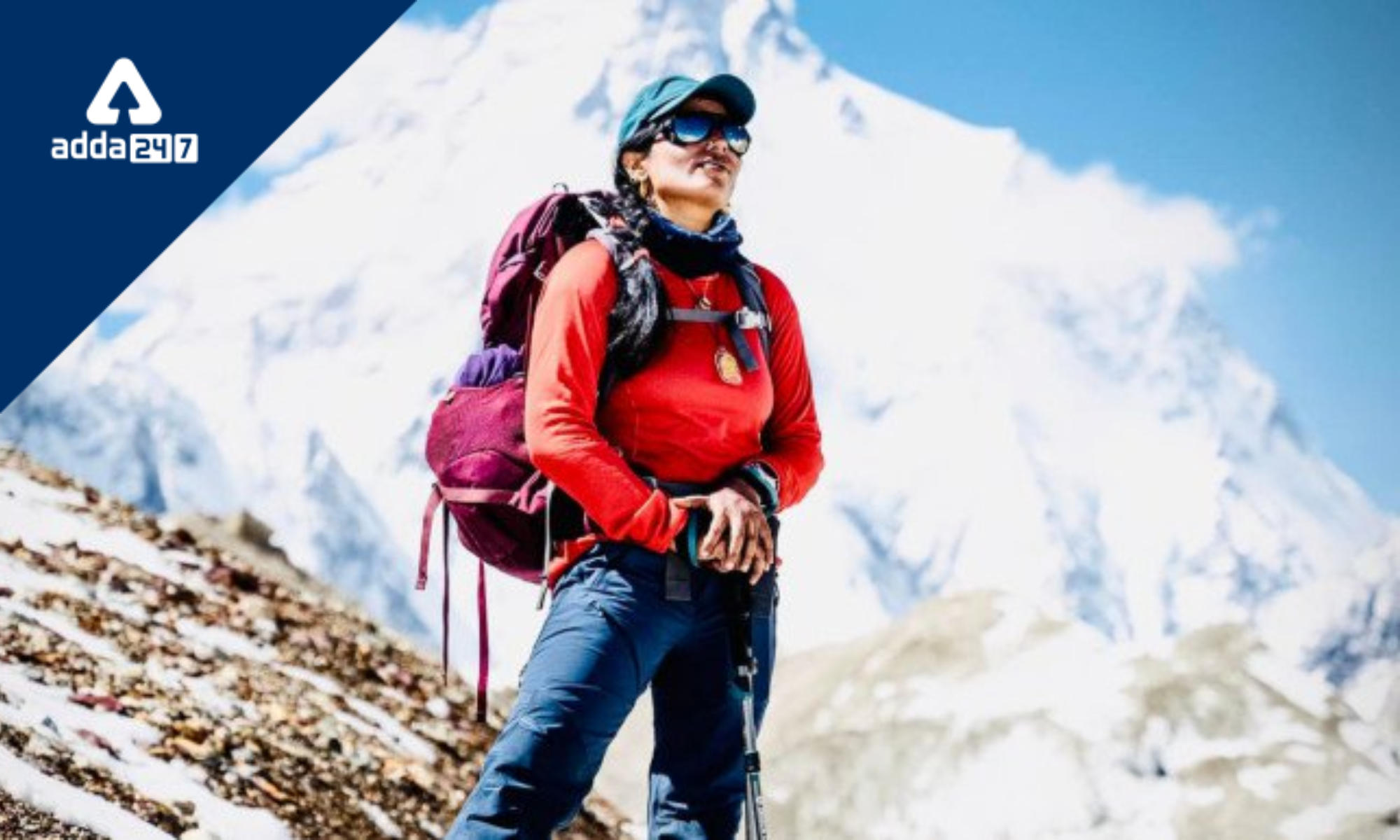 Mountaineer Wasifa Nazreen became the first person from Bangladesh to ascend Pakistan's administered K2, the second-highest mountain peak.
She scaled the K2 mountain peak, which is 8611 metres (28,251 ft) high, and then descended to the base camp. When a climber descends from the mountain and returns to base camp, the summit is said to have been reached.
Important Takeaways For All Competitive Exams:
Bangladesh's Capital: Dhaka
Bangladesh's Prime Minister: Sheikh Hasina Wazed
States News
3. MP's Burhanpur becomes the first district to certify 'Har Ghar Jal' 
Burhanpur district of Madhya Pradesh, popularly known as the 'Darwaza of Dakhin', became the first Certified 'Har Ghar Jal' district in the Country.
Only district in the country, people from each of 254 villages in Burhanpur have declared their villages as 'Har Ghar Jal' through a resolution passed by Gram Sabhas. Accordingly, it certifies that all people in the villages have access to safe drinking water through taps, ensuring that 'No One is Left Out'.
Important Takeaways For All Competitive Exams:
Chief Minister of Madhya Pradesh: Shivraj Singh Chouhan;
Governor of Madhya Pradesh: Mangubhai C. Patel.
Appointments News
4. India's Indermit Gill named as World Bank's Chief Economist 
The international financial institution, World Bank has appointed Indermit Gill, as its chief economist and senior vice-president for development economics at the multilateral development bank. His appointment will be effective September 1, 2022.
Gill will be only the second Indian to serve as chief economist at the World Bank. Kaushik Basu was the first, having served in the job from 2012-2016. Gill, currently vice-president for equitable growth, finance, and institutions at the Bank, leads the work on macroeconomics, debt, trade, poverty, and governance.
5. Nakul Jain Joins As CEO Of Paytm Payments Services 
Paytm's parent One97 Communications has appointed Nakul Jain as the CEO of Paytm Payments Services Ltd (PPSL). Praveen Sharma, who is now serving as the acting CEO of PPSL, has been promoted to oversee the organisation's commerce vertical in addition to his other duties.
Jain earlier served as managing director of private banking, priority banking, deposits and branch banking at Standard Chartered Bank.
Important takeaways for all competitive exams:
MD and CEO of Paytm: Vijay Shekhar Sharma;
Paytm Founded: August 2010;
Paytm Headquarters: Noida, Uttar Pradesh, India.
Bankings News
6. Canara Bank launched its mobile app named "Canara ai1" 
Canara Bank has launched "Canara ai1", its mobile banking app. The banking app would be a one-stop solution with more than 250 features to cater to the banking needs of its customers.
It is aimed to eliminate the need to have multiple mobile apps working in silos for availing of different specific services. The app is available in 11 languages to cater to multiple sections of society in their preferred language.
Important takeaways for all competitive exams:
Canara Bank Headquarters: 

Bengaluru;

Canara Bank CEO: 

Lingam Venkat Prabhakar;

Canara Bank Founder: 

Ammembal Subba Rao Pai;

Canara Bank Founded: 

1 July 1906.
Economy News
7. India provides UNRWA with donation of USD 2.5 million for Palestinian refugees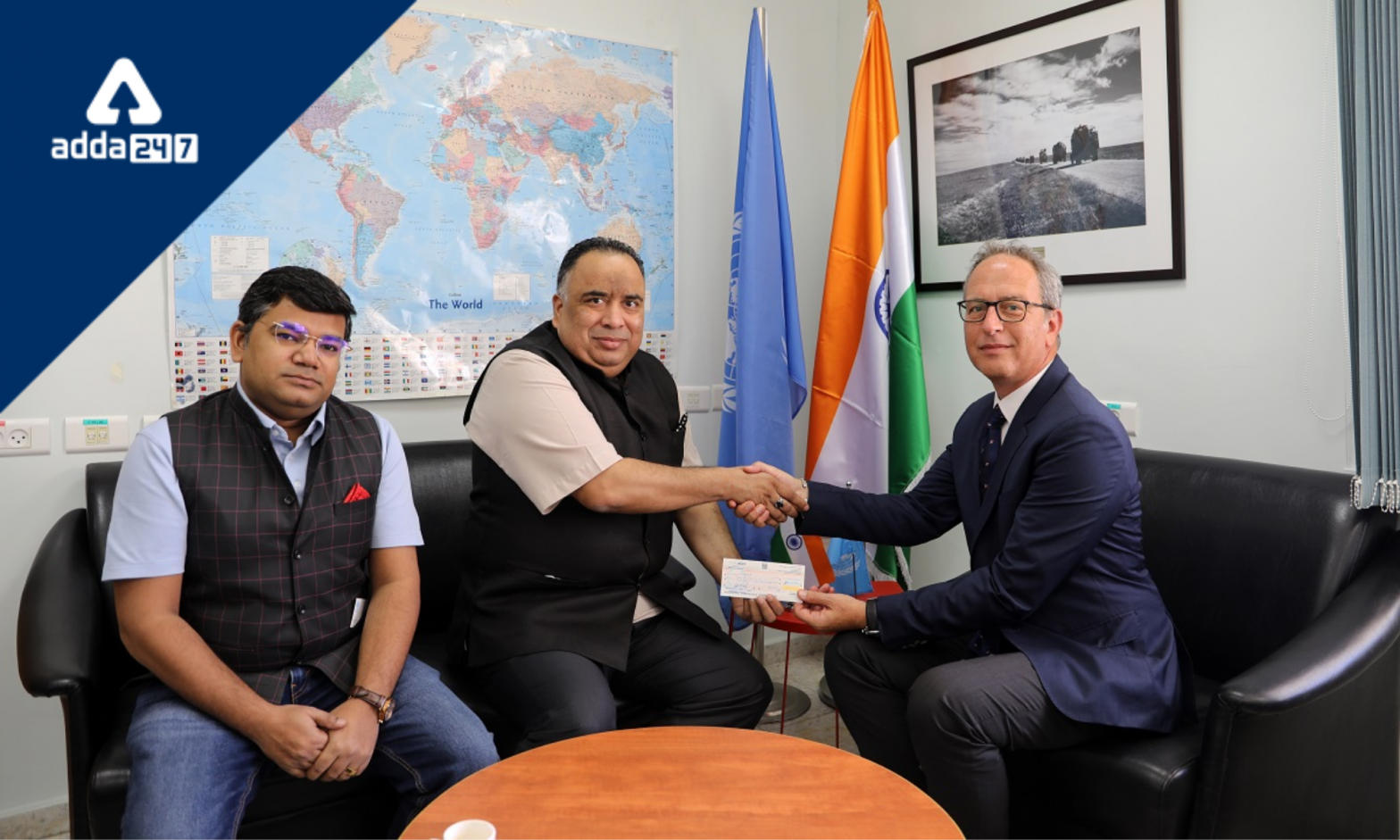 India gave the United Nations Relief and Works Agency for Palestine Refugees in the Near East USD 2.5 million.
In a signing ceremony at UNRWA headquarters in East Jerusalem, Sunil Kumar, director of the West Asia and North Africa Division of the Indian Ministry of External Affairs, handed Karim Amer, director of partnerships for the Department of External Relations, a check for USD 2.5 million.
Important Takeaways For All Competitive Exams:
Ministry of External Affairs' Under-Secretary for West Asia and North Africa: Harish Kumar
Director of the West Asia and North Africa Division of the Indian Ministry of External Affairs: Sunil Kumar
Director of partnerships for the Department of External Relations: Karim Amer
Defence News
8. India-Japan conducted a Maritime Partnership exercise (MPX) in the Andaman Sea
A Maritime Partnership Exercise (MPX) was conducted between Japan Maritime Self Defense Force and Indian Navy in the Andaman Sea.
INS Sukanya, an offshore patrol vessel and JS Samidare, a Murasame class destroyer, undertook various exercises including seamanship activities, aircraft operations and tactical manoeuvres as part of the operational interaction.
The two countries have been carrying out regular exercises in the Indian Ocean Region (IOR) aimed towards reinforcing maritime association. The exercises conducted were aimed at enhancing interoperability and streamlining seamanship and communication procedures.
9. Rajnath Singh announces the formation of combined tri-service theatre commands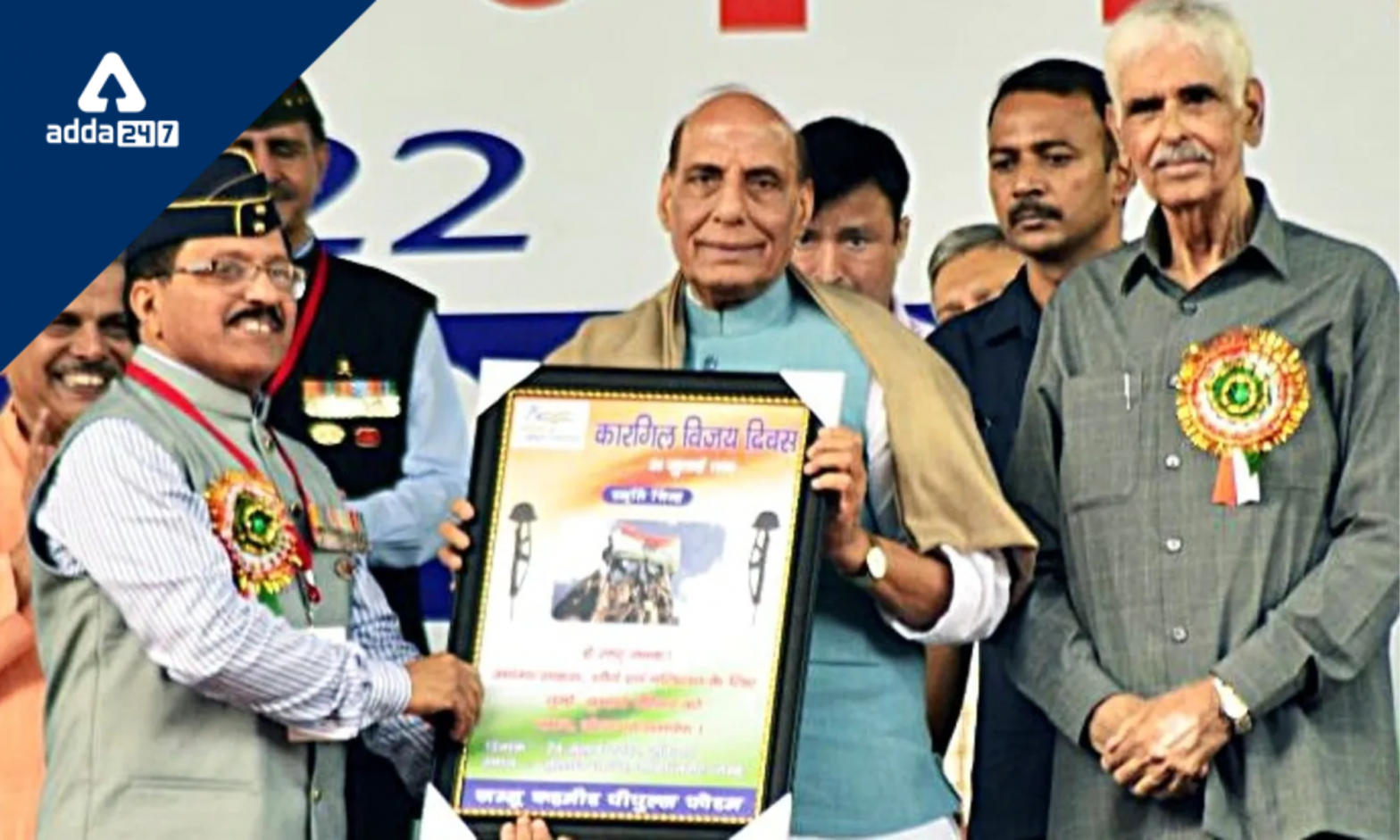 Rajnath Singh, Minister of defence, to improve coordination between the armed forces, announced the creation of unified theatre commands of three services.
India is fast transitioning from being the world's top importer of defence equipment to an exporter. The defence minister was addressing at a ceremony held by the Jammu & Kashmir People's Forum in this city to honour the Indian Armed Forces martyrs.
Important Takeaways for All Competitive Exams:
Defence Minister of India: Rajnath Singh
Chief of Army Staff: General Manoj Pandey
Science and Technology News
10. IIT Kanpur launched NIRMAN Accelerator Program 
Startup Incubation and Innovation Centre (SIIC) at IIT Kanpur has launched "NIRMAN" Accelerator Programme, supported by the department of science and technology, the government of India.
The programme will focus on the manufacturing startups engaged in healthcare and agriculture domains to help them overcome the challenges from their prototype-to-market journey.
A total of 15 startups will be selected under the programme. They will be given the opportunity to accelerate their product's journey from lab to market.
The best performing startups among the cohort of 15 startups will receive a cash award of up to ₹10 Lakh.
SIIC comes with a vast experience of working with promising innovators and startups that can leverage optimum social impact. This collaboration with the department of science and technology aims to revive the manufacturing domain in the country.
Awards News
11. Gen. Naravane and former US Defense Secretary honoured for fostering Indo-US relations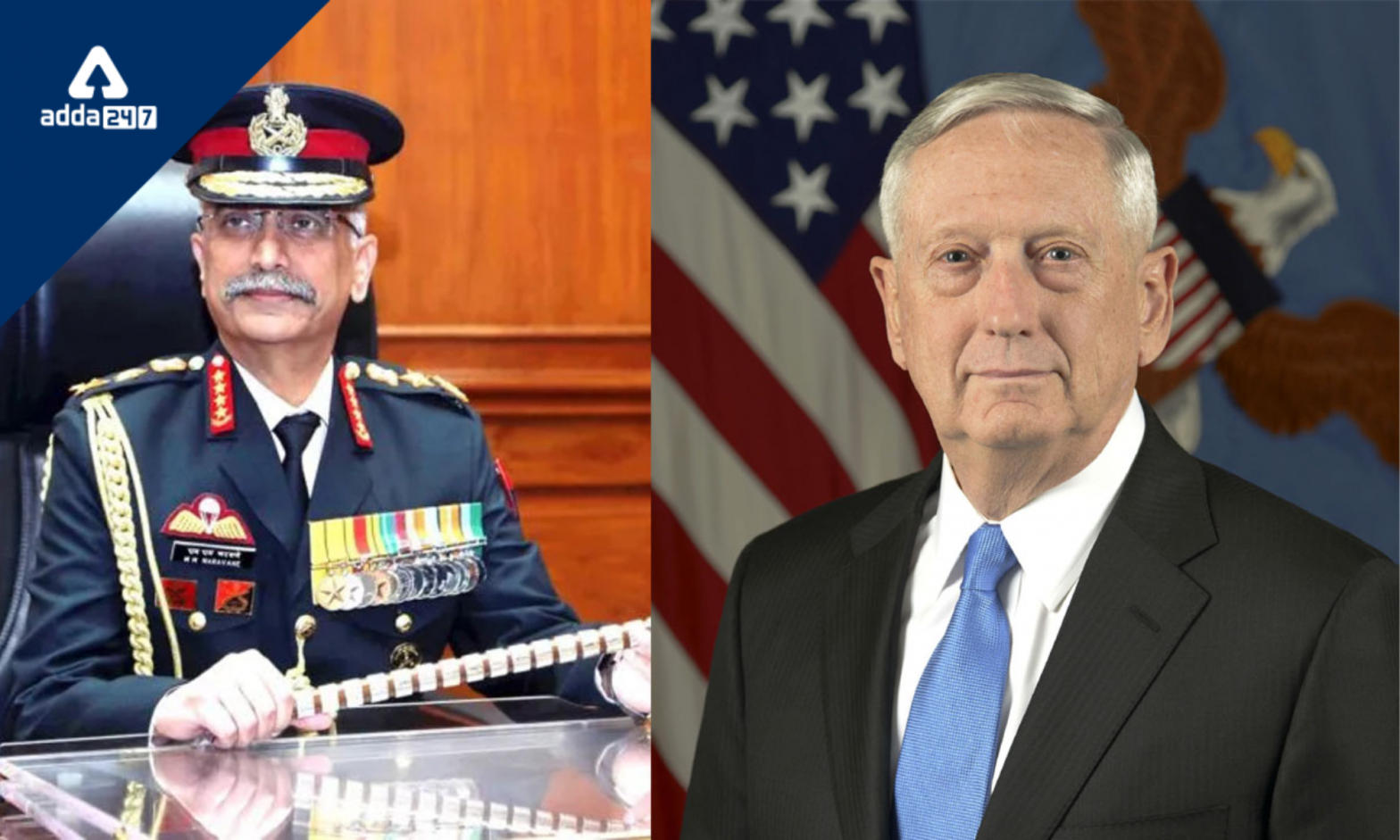 The US-India Strategic Partnership Forum (USISPF) has recognised former Indian Army Chief General Manoj Mukund Naravane for his contribution to fostering ties between India and the US.
The public service award has also been given to former US Defense Secretary General Jim Mattis in addition to Naravane. The USISPF gave prizes for public service and global leadership to those who had a significant impact on advancing connections between the US and India.
Important Takeaways For All Competitive Exams:
President and CEO of USISPF: Mukesh Aghi
Sports News
12. BCCI introduced a new A+ category for umpires 
The Board of Control for Cricket in India (BCCI) has introduced a new A+ category for its umpires and Nitin Menon, along with ten other officials, have been grouped in the category.
Umpires in A+ and A categories are paid Rs 40,000 a day for a first-class game while Rs 30,000 a day are paid in the B and C category.
The others in the A+ category include four international umpires: Anil Chaudhary, Madangopal Jayaraman, Virender Kumar Sharma and K N Ananthapadmabhanan.
Important takeaways for all competitive exams:
BCCI President: 

Sourav Ganguly;

BCCI secretary: Jay Shah;
BCCI Headquarters: 

Mumbai;

BCCI Founded: 

December 1928.
13. SAI starts "Create for India" campaign to cheer for Team India in Birmingham
The Sports Authority of India (SAI) has started a new initiative to cheer for Team India, under which SAI has launched the campaign "Create for India" to cheer Indian contingents participating in the Birmingham 2022 Commonwealth Games.
A 215-member Indian athlete contingent is set to participate across 16 disciplines in this sports event, which is scheduled to take place from July 28, 2022, to August 08, 2022. The motto of the CWG 2022 is "Games for Everyone."
Books and Authors
14. A book titled "Dilip Kumar: In the Shadow of a Legend" by Faisal Farooqui
A new book on the legendary actor of Indian cinema, Yusuf Khan, better known as Dilip Kumar, has been released by author Faisal Farooqui. The book is titled "In the Shadow of a Legend: Dilip Kumar".
The book is a tribute to Dilip Kumar the man more than Dilip Kumar the actor. Farooqui is the founder and CEO of Mouthshut.com, one of India's leading review and rating platforms.
Important Days
15. Kargil Vijay Diwas 2022: All you need to know about India's victory over Pakistan 
Kargil Vijay Diwas is the celebration of India's historic win over Pakistan on July 26, 1999. The Indian Army successfully removed Pakistani forces who were illegally occupying a hilltop at the Indian side of the Line of Control (LoC) at Kargil, Ladakh.
To commemorate this victory and remember those who sacrificed their lives for this country, Kargil Vijay Diwas is celebrated annually in India on July 26.
To read the complete article: Click Here
Obituaries News
16. Renowned Marathi writer Anant Yashwant Khare passes away
Marathi writer Anant Yashwant Khare, better known as Nanda Khare, has passed away due to prolonged illness. He wrote 19 books on various topics like science, sociology, and geography with some of his most noted works being 'Antajichi Bakhar', 'Bakhar Antakalachi' and 'Udya'.
He had also worked on the editorial board of 'Aajcha Sudharak' newspaper for close to eleven years and was a member of the Marathi Science Council.
Miscellaneous News
17. Jammu Film Festival to begin from September 3 
The second edition of the Jammu film festival will be held here from the 3rd of September with films from 54 countries slated to be screened over two days of the event.
The first-ever international film festival here was held in September 2019 in Jammu, the winter capital of the Union Territory. The event was in the cold shelf for the last two years due to the COVID pandemic.
54 projects from 15 countries including feature films, documentaries, and shorts will be screened during the event.
18. Ladakh Festival Kargil launched by CEC LAHDC Kargil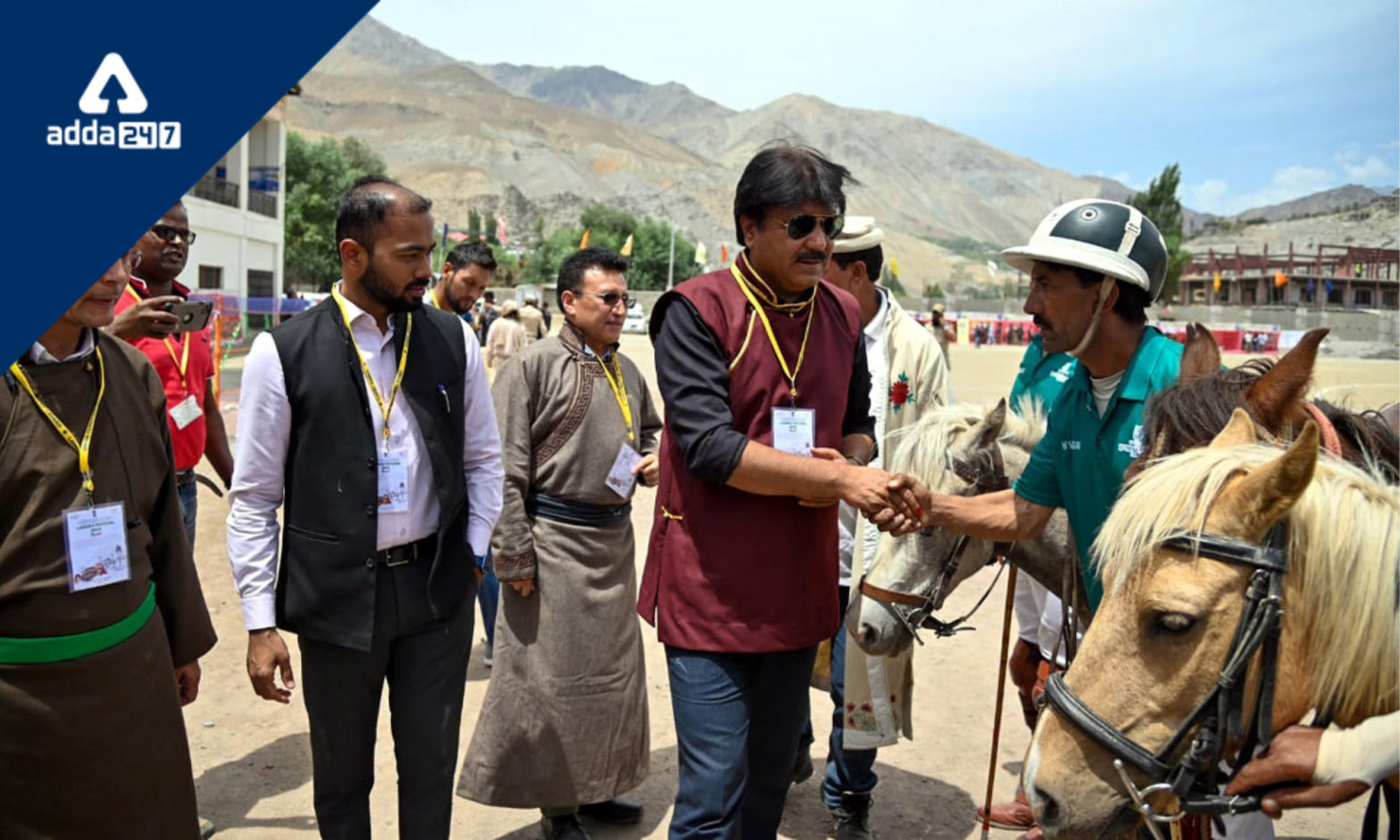 The Ladakh Festival Kargil 2022 was inaugurated in Ladakh by CEC LAHDC Kargil Feroz Ahmad Khan at Khree Sultan Chow Stadium in Bemathang Kargil. The Department of Tourism and Culture Kargil UT Ladakh was in charge of organising the festival.
The Chief Guest, the Secretary of Tourism for UT Ladakh, and the Executive Councilor for Tourism for LAHDC Kargil visited and inspected the many stalls set up by volunteers, NGIs, and SHGs, among other groups, and they were pleased with the work.
26th July | Current Affairs 2022 | Current Affairs Today | Current Affairs by Ashish Gautam
Click Here to Register for Bank Exams 2021 Preparation Material
Visit Achieversadda.com and participate in discussions with other aspirants and achievers. Get answers to your queries and connect with others on Achieversadda.com

All the Best BA'ians for the Bank exam!