Daily GK updates are incorporated with the important news that made the current affairs headlines for banking or other competitive exams. Daily GK Update is the complete bag of the important news that is held all day long. One should have complete knowledge about banking terms, current affairs news, etc. So, here is the GK update of the 27th April 2022 to help you prepare the Current affairs part. After reading this section, you can successfully attempt Current Affairs Quiz.
Here is the Daily GK Update of the 27th April 2022 covering the following news headlines: World Immunization Week, UK's Commonwealth Points of Light Award, 21st World Congress of Accountants, BHIM UPI, Aditya Birla Capital.
Top 16 Daily GK Updates: National & International News 
Here is providing below the top 16 important Daily General Knowledge 2022 updates with national & international news.
National News
1. Village Palli: India's 1st carbon-neutral panchayat in J&K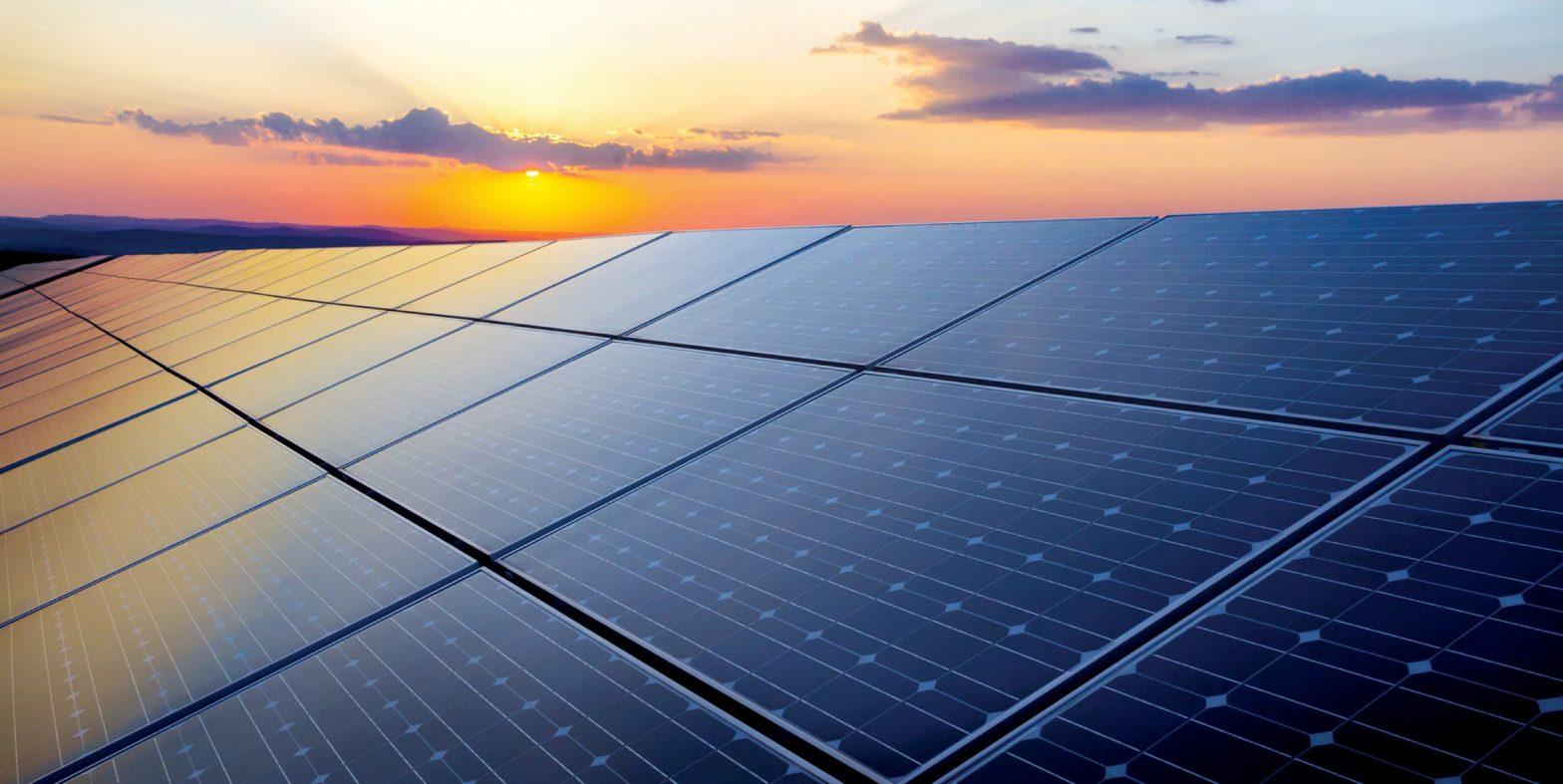 Prime Minister Narendra Modi dedicated a 500 KV solar plant to the nation in the unassuming hamlet of Palli in Jammu and Kashmir's border region of Samba making it the country's first 'carbon neutral panchayat.'
Palli, according to the Prime Minister, has showed the country the way by becoming carbon neutral.
Palli residents have assisted with the project. They've also fed those who are working on the project.
Officials added that under the national government's 'Gram Urja Swaraj' programme, 1,500 solar panels with a total area of 6,408 square metres will provide clean electricity to 340 homes in the model panchayat.
As India's first carbon-neutral solar village, the village has made history.
Officials said the project was finished in record time for a cost of 2.75 crore. The electricity generated will be distributed to the village through the local power grid station, which has a daily need of 2,000 units.
International News
2. Robert Golob elected as Prime Minister of Slovenia 
Robert Golob has defeated three-time prime minister Janez Janša in the Slovenia Prime Minister election.
State election authorities have confirmed that the Freedom Movement won nearly 34% of the votes as compared to around 24% for the governing conservative Slovenian Democratic Party.
The New Slovenia party with 7%, followed by the Social Democrats with more than 6%, and the Left party with just 4%.
The 55-year-old former power company manager has promised to restore "normality", having billed the elections as a "referendum on democracy".
Important takeaways for all competitive exams:
Slovenia Capital: Ljubljana;
Slovenia Currency: Euro;
Slovenia President: Borut Pahor.
States News
3. Tamil Nadu govt to observes Minorities Rights Day every year on 18 December 
Tamil Nadu government has announced that December 18, every year will be observed as Minorities Rights Day at the state level. The state government promotes the upliftment and economic advancement of the minorities through effective implementation of schemes and welfare measures.
The government, being the saviour of minorities, is striving tirelessly to promote the upliftment and economic advancement of the minorities through effective implementation of various development schemes and welfare measures.
This day is being observed at the district level of Tamil Nadu under the concerned collectors concerned. Henceforth, it will also be observed at the state level.
Important takeaways for all competitive exams:
Tamil Nadu Capital: Chennai;
Tamil Nadu Chief minister: K. Stalin;
Tamil Nadu Governor: N. Ravi.
4. Kerala signed MoU with the Netherlands for "Cosmos Malabaricus" Project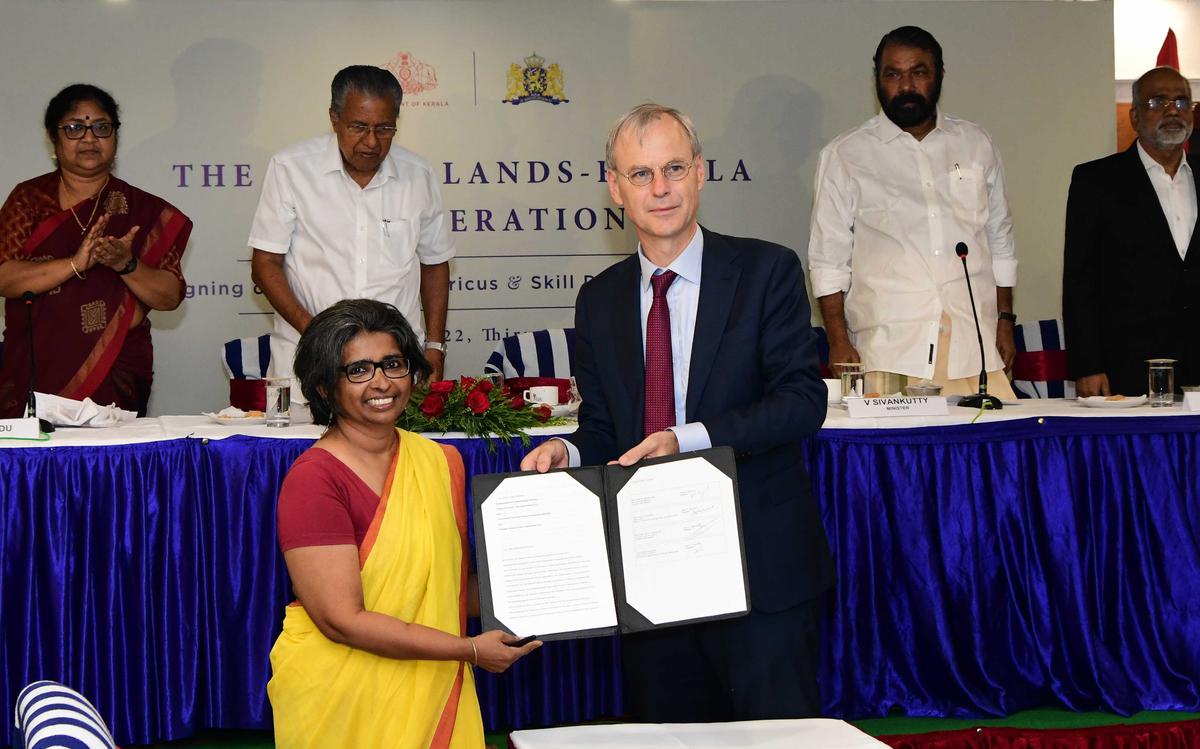 Kerala and the Netherlands have signed a Memorandum of Understanding (MoU) for the 'Cosmos Malabaricus' project. This study will contribute to a better understanding of Kerala's history in the 18th century.
In Malappuram and Kollam, the state will also collaborate with the Netherlands to establish paint academies.
The agreements were inked in the presence of Kerala Chief Minister Pinarayi Vijayan and Dutch Ambassador to India Marten van den Berg.
The Kerala Council for Historical Research (KCHR), which is part of the Department of Higher Education, the University of Leiden, and the National Archives of the Netherlands, is carrying out this project.
The amount of time it will take to accomplish this project
This project will take six years to complete.
Appointments News
5. N Chandrasekaran takes charge as Tata Digital Chairman 
Tata Sons executive chairman N Chandrasekaran has formally taken charge as chairman of Tata Digital. At present, Tata's digital strategy is being spearheaded by its CEO Pratik Pal along with Mukesh Bansal, founder of Cultfit. Chandrasekaran's formal appointment is of significance considering its future plans of raising funds from external investors.
For Chandrasekaran, who was reappointed as the chairman of Tata Sons for another five years in February, Tata Digital has been his brainchild since he took charge as Tata Sons chairman. He has been closely involved in its growth plans from the beginning as the Mumbai-based conglomerate eyes to make a dent in the Indian eCommerce universe.
Appointments News
6. Haj Committee of India elects AP Abdullahkutty as chairperson
AP Abdullahkutty has been elected as the chairperson of the Haj Committee of India, while for the first time, two women have been chosen as its vice-chairpersons– Munnawari Begum and Mafuja Khatun. Ministry of Minority Affairs is the nodal ministry to conduct the Haj pilgrimage in India.
Haj pilgrimage for the Indian pilgrims is conducted either through Haj Committee of India (HCoI), or the Haj Group Organisers (HGOs) approved by the Ministry.
The Government of India has appointed C Muhammed Faizi as a member of the Haj Committee of India (HCoI), a statutory body under the Ministry of Minority Affairs, under sub-section (11), of Section 4 of Haj Committee Act 2022, for a period of 3 years up to 31st March 2025 with effect from 21st April 2022.
7. Aditya Birla Capital named Vishakha Mulye as next CEO 
Vishakha Mulye has been appointed as the next Chief Executive Officer of Aditya Birla Capital. The company said in its stock filing that the board of directors approved the appointment based on the recommendations of the Nomination, Remuneration and Compensation Committee.
She replaces Ajay Srinivasan, who is taking up other responsibilities within the group, as per the exchange filing. Mulye, currently the Executive Director of ICICI Bank, will join Aditya Birla Capital on June 1, 2022, and will operate as the CEO with Srinivasan for a month to ensure a smooth transition of leadership. She will take charge of her role as the CEO of Aditya Birla Capital Limited post this period
Business News
8. BHIM UPI became operational at NEOPAY terminals in the UAE 
NPCI International Payments Ltd (NIPL), the International arm of the National Payment Corporation of India has announced that BHIM UPI is now live at NEOPAY terminals, across the UAE.
This initiative will empower millions of Indians who travel to the UAE, to safely and conveniently make payments using BHIM UPI. NIPL and NEOPAY, the payment subsidiary of Mashreq bank, partnered last year to create the acceptance infrastructure in the UAE.
With the acceptance of BHIM UPI in the UAE, Indian tourists can now make seamless payments through BHIM UPI across NEOPAY enabled shops and merchant stores. This partnership will play a key role in transforming the P2M payment experience for Indian travellers in the UAE. The implementation of the BHIM UPI in the UAE is a stepping stone toward providing a major boost to digital payments in the country.
Important takeaways for all competitive exams:
NPCI International Payments Ltd Establishment: 2020;
NPCI International Payments Ltd Headquarters: Mumbai, Maharashtra;
NPCI International Payments Ltd CEO: Ritesh Shukla.
Summits and Conferences News
9. India will host the 21st World Congress of Accountants
According to the Institute of Chartered Accountants of India (ICAI) president, Debashis Mitra, India is set to host the 21st World Congress of Accountants (WCOA), the Kumbh of accountants, for the first time in 118 years of its existence.
About 6000 top accountants from 130 countries will participate in the programme physically. The event will be held from November 18 to 21 after outbidding France.
The event will be held at Jio World Convention Centre in Mumbai. The theme for 2022 would be `Building Trust Enabling Sustainability'. The WCOA, a forum for thought leadership and global exchange of views, is held every four years since it started in 1904.
Important takeaways for all competitive exams:
Institute of Chartered Accountants of India Formation: 1 July 1949;
Institute of Chartered Accountants of India Headquarters: New Delhi, India;
Institute of Chartered Accountants of India President: Debashis Mitra;
Institute of Chartered Accountants of India Vice President: Aniket Sunil Talati;
Institute of Chartered Accountants of India Secretary: Jai Kumar Batra;
Awards News
10. Sir David Attenborough earns UN 'Champion of the Earth Lifetime Achievement award'
United Nations Environment Programme (UNEP) has named Sir David Attenborough, English natural history broadcaster and naturalist, as the recipient of the Champions of the Earth Award 2021 under the Lifetime Achievement category.
This award is given to him for his dedication to research, documentation, and advocacy for the protection of nature and its restoration.
Sir David Attenborough is well known for his innovative educational television programs, especially the nine-part Life series forming the Life collection. His well-known documentaries include The Green Planet and A Plastic Ocean.
He was knighted twice by Queen Elizabeth II in 1985 and again in 2020. He has won 3 Emmy Awards and 8 British Academy of Film and Television Arts (BAFTA) awards.
Other Winners of 2021 Champions of the Earth Awards:
Category
Winners
Country
Policy Leadership
Mia Mottley
(Prime Minister, Barbados)
Barbados
Inspiration And Action
Sea Women of Melanesia
Papua New Guinea and the Solomon Islands
Science And Innovation
Dr Gladys Kalema-Zikusoka
Founder and CEO of Conservation Through Public Health (CTPH)
Uganda
Enterpreneurial Vision
Maria Kolesnikova
Kyrgyz Republic
Important takeaways for all competitive exams:
United Nations Environment Programme Founded: 1972;
United Nations Environment Programme Headquarters: Nairobi, Kenya;
United Nations Environment Programme Executive Director: Inger Andersen (Denmark).
11. UK's Commonwealth Points of Light Award won by Kishore Kumar Das
The founder of the educational charity 'Bidyanando' Kishore Kumar Das from Bangladesh has been chosen for the United Kingdom's Commonwealth Points of Light Award for his exceptional work in improving access to education for children from marginalised backgrounds.
UK's Commonwealth Point of Light Awards recognises outstanding individual volunteers who are making a change in their community.
Kishore Das set up Bidyanando in 2013 with just 22 students. It now runs five primary schools which provide free education as well as academic coaching sessions and scholarship programmes to help children continue into higher education.
Kishore has also started a meal programme, 'Ek takay aahar' (Meal for one Taka), which has provided more than 10,000 nutritious meals for vulnerable people, particularly children and those who are homeless.
During the Corona pandemic, Bidyanondo ramped up its effort to distribute relief across the country.
12. Meghalaya E-proposal System grabbed prestigious UN Award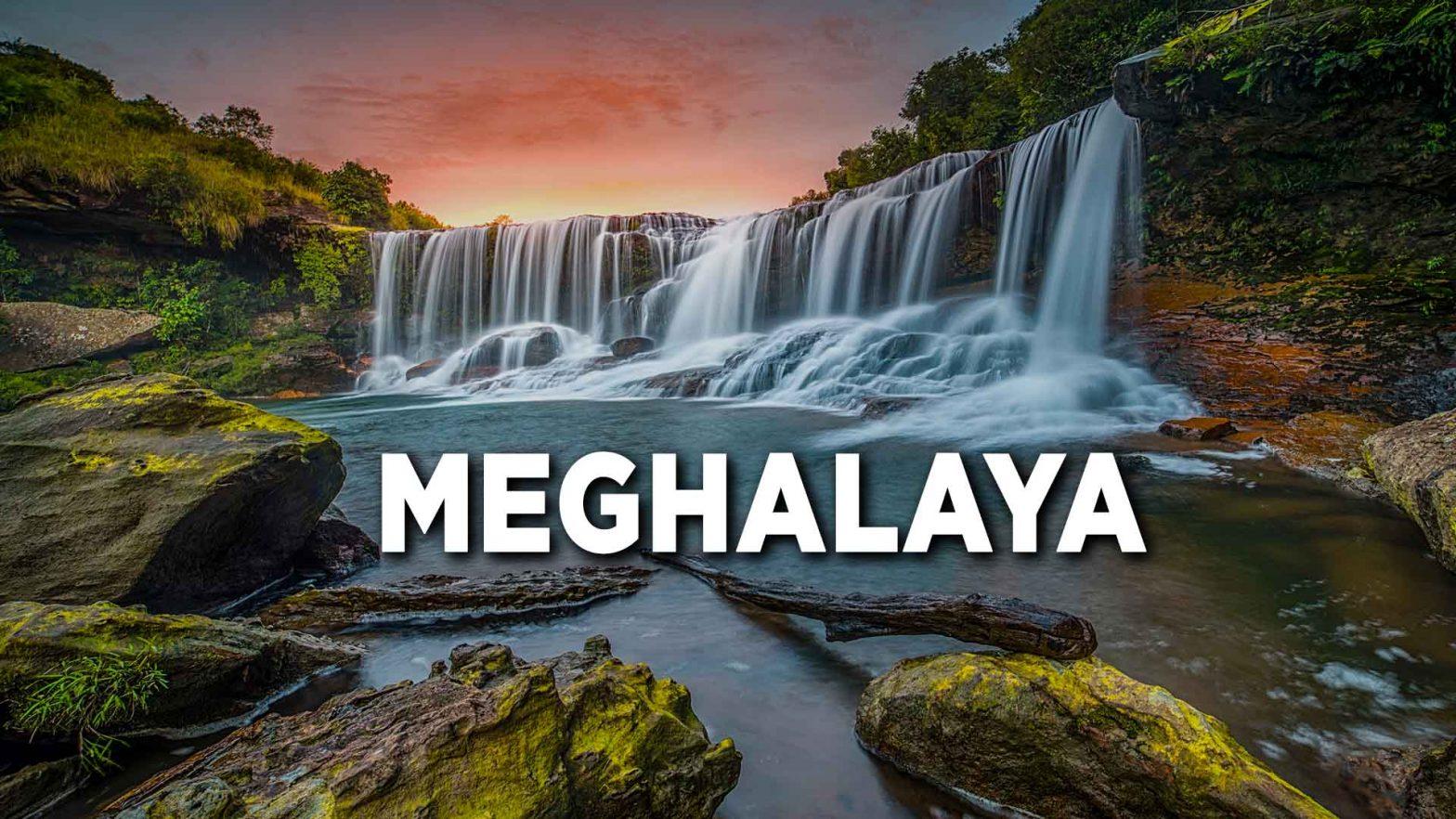 The important effort of Meghalaya's Planning Department, the e-Proposal System, which is part of Meghalaya Enterprise Architecture (MeghEA), has been awarded the prestigious UN Award – World Summit on the Information Society Forum (WSIS) Prizes 2022.
The state government noted that in today's digital era, IT is critical in not only innovating digital services but also in catering to the requirements of the public and fostering inclusive communities.
MeghEA was launched by CM Conrad K Sangma in 2019 and is being executed by the Planning Department of the Government of Meghalaya.
In the beginning of the year, the government announced that Meghalaya had been chosen as one of the top 360 projects in the world.
The UN chooses the best five in each of the 18 categories as Champion Projects. Along with programmes from Australia, China, Argentina, and Tanzania, Meghalaya has been named a UN Champion Project in the area of "The role of governments and all stakeholders in the promotion of ICTs for development."
One of the top five projects will be named Winning Project.
Meghalaya e-Proposal System is also expected to receive the winning award, which will be presented on May 31st in Geneva, Switzerland.
Important Days
13. WHO's World Immunization Week: 24-30 April
World Immunization Week is celebrated worldwide in the last week of April, to highlight the collective action required and to promote the use of vaccines to protect people of all age groups against disease.
This year, WHO is going to celebrate World Immunization Week from April 24 to April 30. To commemorate the day, WHO has decided the theme of this year's Immunization Week as "Long Life for All".
In May 2012, the World Health Assembly, the decision-making body of the WHO, endorsed World Immunization Week. The world's first "World Immunization Week" was observed in 2012, which witnessed the simultaneous participation of more than 180 countries and territories worldwide.
Important takeaways for all competitive exams:
World Health Organization Headquarters: Geneva, Switzerland;
World Health Organization Founded: 7 April 1948;
World Health Organization Director-General: Tedros Adhanom.
Obituaries News
14. Padma Shri Structural biologist M. Vijayan passes away
Eminent structural biologist M. Vijayan, DAE Homi Bhabha Professor at the Indian Institute of Science (IISc), passed away in Bengaluru. Vijayan, who was instrumental in the development of macromolecular crystallography in India, was 80.
Born in Cherpu, Thrissur, in 1941, Prof. Vijayan graduated from the Kerala Varma College, and continued his studies at Allahabad University, before pursuing his PhD in X-ray Crystallography from IISc, Bangalore.
A recipient of the Padma Shri and Shanti Swarup Bhatnagar Prize, Prof. Vijayan was the president of the Indian National Science Academy from 2007 to 2010.
Miscellaneous News
15. India's first Amrit Sarovar established in UP's Rampur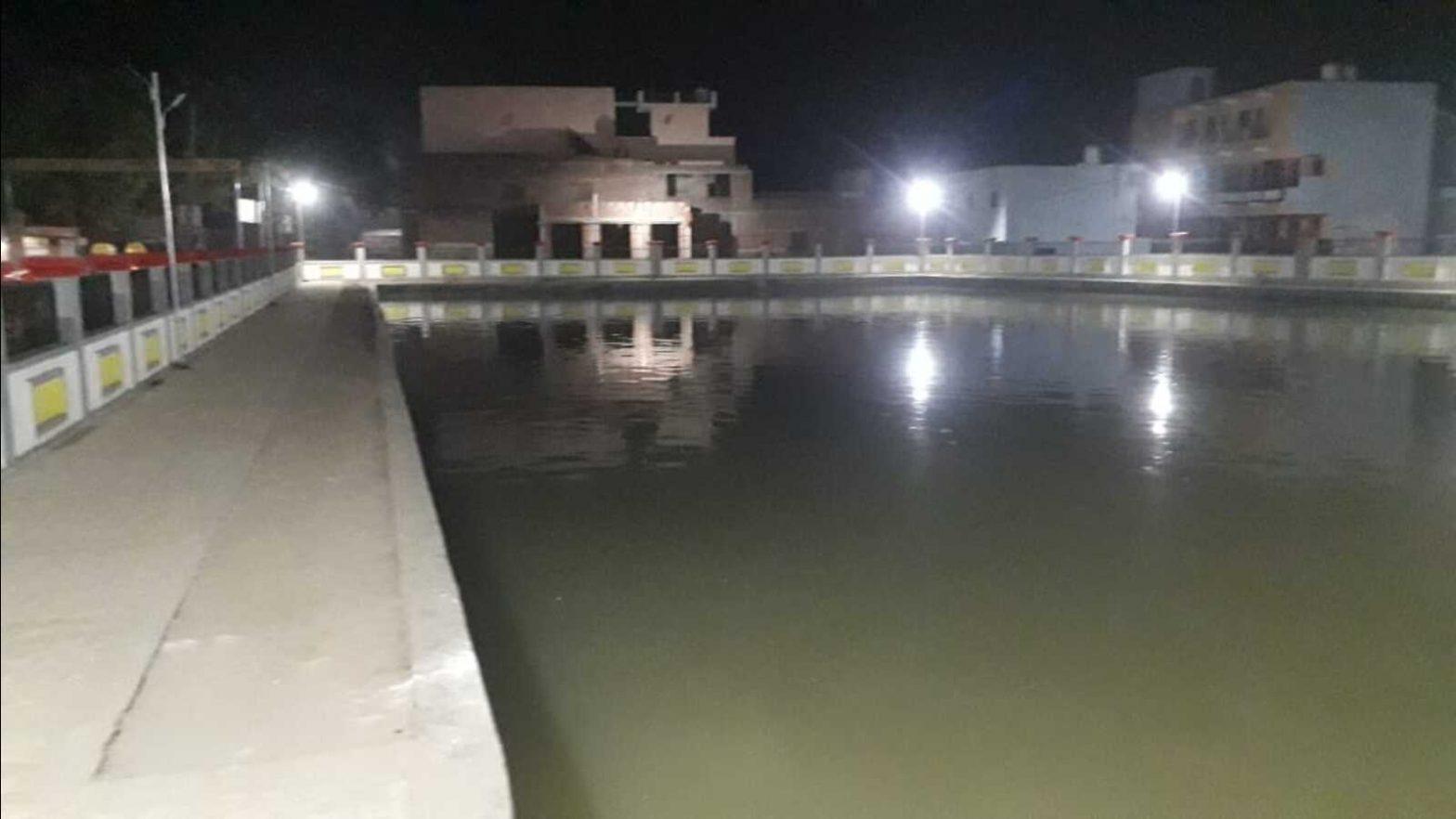 India's first 'Amrit Sarovar' has been completed at Rampur's Gram Panchayat Patwai, thanks to the efforts of Chief Minister Yogi Adityanath's government in Uttar Pradesh. As part of the Azadi Ka Amrit Mahotsav, 75 water bodies will be developed and regenerated as part of the Amrit Sarovar initiative.
In just a few weeks, a pond in Rampur was cleaned and revived.
This pond has now become a major tourist attraction in the rural area.
In Rampur, 75 ponds were chosen to be developed as Amrit Sarovar.
The construction on the pond in village panchayat Patwai of development block Shahbad was finished out of the selected ponds.
Work on the pond in Gram Panchayat Singan Kheda with the largest area (1.67 hectare) has also begun.
In the next three months, this garbage-strewn pond will be transformed into 'Amrit Sarovar,' a rural tourism destination.
16. India made Guinness Record for synchronic Waving of More than 78,000 National Flags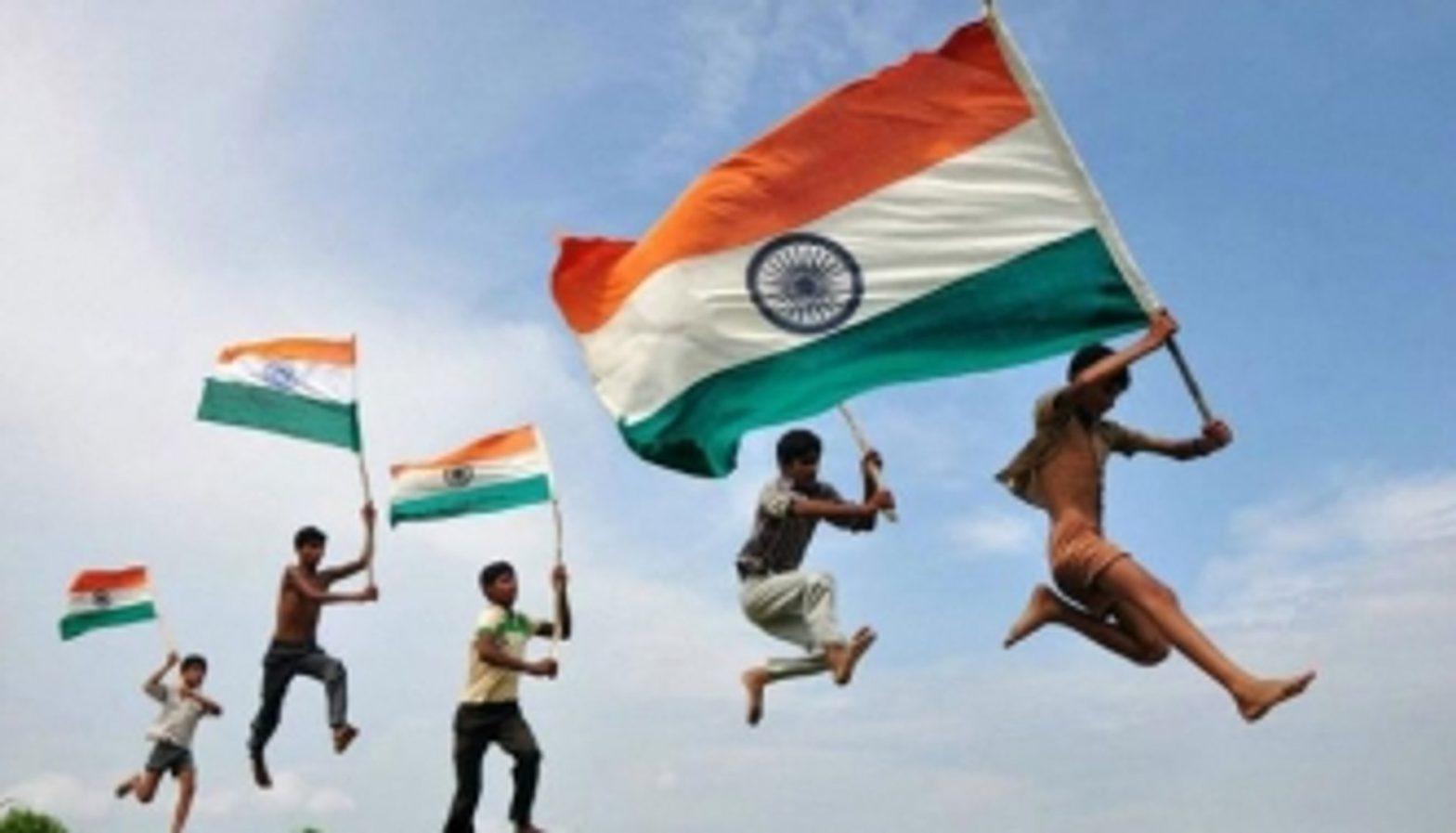 According to the Ministry of Culture, India entered the Guinness Book of World Records by simultaneously waving 78,220 flags at the 'Veer Kunwar Singh Vijayotsav' programme in Bhojpur, Bihar. India made history and entered the Guinness Book of World Records by simultaneously waving the largest number of national flags. Amit Shah, the Union Home Minister, was present at the historic event.
Pakistan had previously established a world record when 56,000 Pakistanis hoisted their national flag at an occasion in Lahore roughly 18 years ago.
On April 23, 1858, Veer Kunwar Singh fought his final fight near Jagdishpur, defeating the East India Company. After removing the Union Jack flag from Jagdishpur Fort, Kunwar Singh died in the service of the motherland.
27 April | Current Affairs 2022 | Current Affairs Today | Current Affairs by Ashish Gautam
Click Here to Register for Bank Exams 2021 Preparation Material
Visit Achieversadda.com and participate in discussions with other aspirants and achievers. Get answers to your queries and connect with others on Achieversadda.com

All the Best BA'ians for the Bank exam!
Important links-