Daily GK updates are incorporated with the important news that made the current affairs headlines for banking or other competitive exams. Daily GK Update is the complete bag of the important news that is held all day long. One should have complete knowledge about banking terms, current affairs news, etc. So, here is the GK update for 27th July 2022 to help you prepare the Current affairs part. After reading this section, you can successfully attempt Current Affairs Quiz. 
Here is the Daily GK Update of the 27th July 2022 covering the following news headlines: Ramsar Site, International Monetary Fund, Mastercard, Tata Advanced Systems, World Airport Traffic Dataset 2021, Global Energy Prize 2022.

Top 19 Daily GK Updates: National & International News 
Here is providing below the top 19 important Daily General Knowledge 2022 updates with national & international news.
National News
1. GoI Designates 5 New Ramsar Sites, taking total number to 54 
Five new wetlands of International importance have been designated in India. With this, the total number of Ramsar sites in the country have been increased from 49 to 54 Ramsar sites.
The new sites are Karikili Bird Sanctuary, Pallikaranai Marsh Reserve Forest & Pichavaram Mangrove in Tamil Nadu, Pala wetland in Mizoram and  Sakhya Sagar in Madhya Pradesh.
International News
2. Russia decides to leave the International Space Station after 2024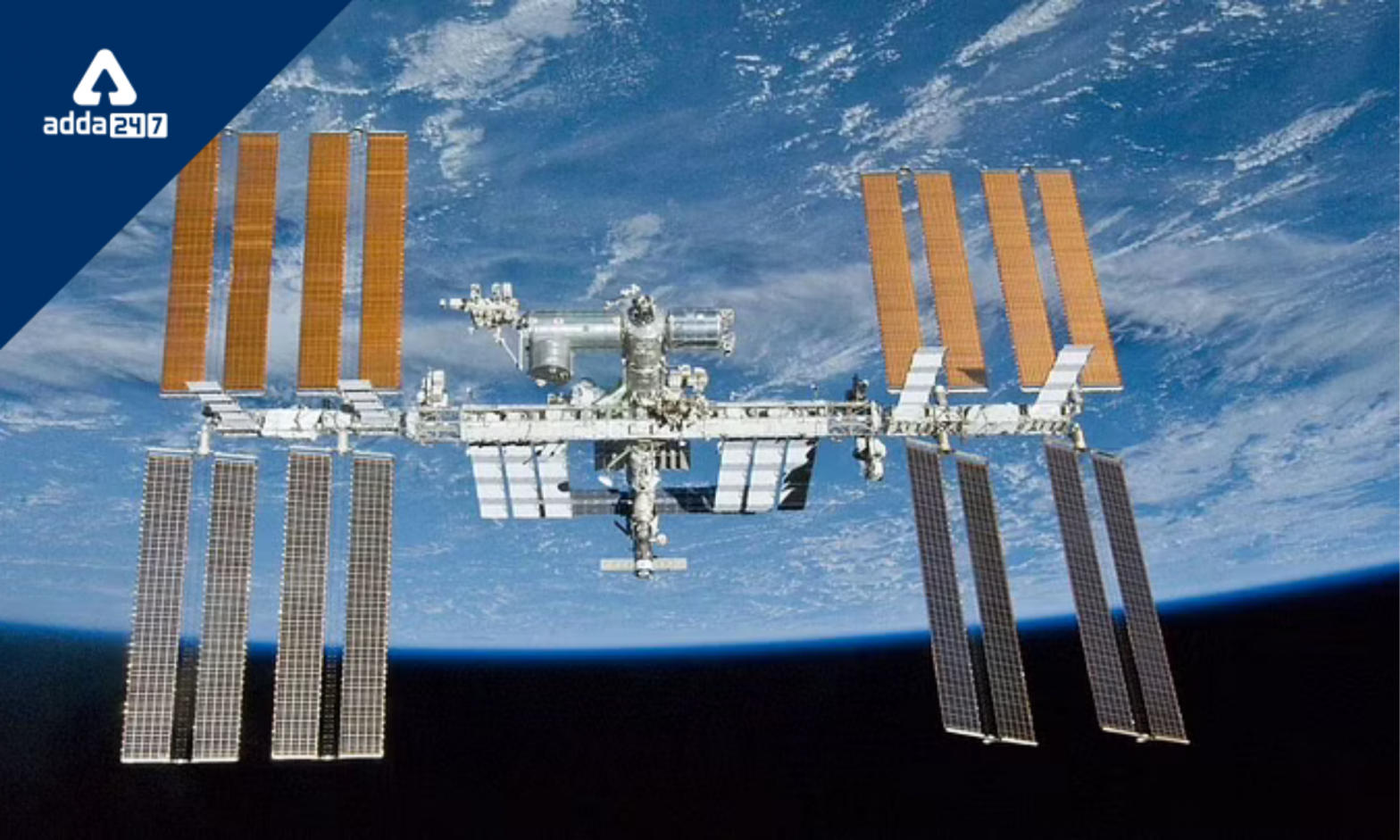 President Vladimir Putin was informed by the newly appointed head of Moscow's space agency that Russia has made the decision to leave the International Space Station after 2024.
The declaration comes amid heightened hostilities between Moscow and the West over Moscow's military action in Ukraine and several rounds of previously unheard-of sanctions against Russia.
One of the few areas where cooperation between Russia, the United States, and its allies had not been ruined by tensions over Ukraine and other issues up until now was space exploration.
One of the Soviet space program's major achievements and a significant source of national pride in Russia is the launch of the first satellite in 1957 and the sending of the first man into space in 1961.
Important Takeaways for All Competitive Exams:
Roscosmos Chief: Yury Borisov
Russia President: Vladimir Putin
Ukraine President: Volodymyr Zelenskyy
States News
3. Prime Minister to lay the cornerstone for the IFSCA's Gujarat headquarters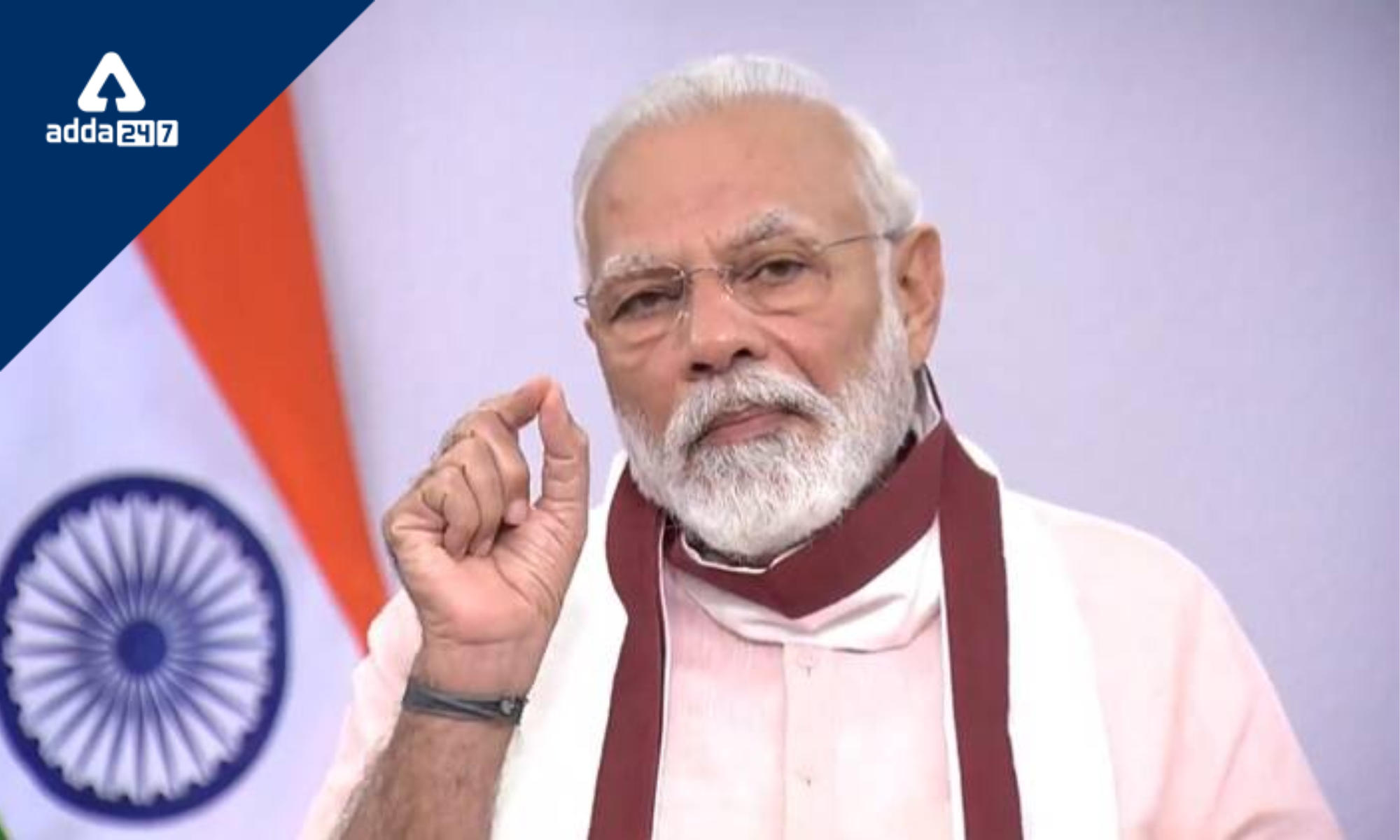 Gujarat's IFSCA (International Financial Services Centres Authority) Headquarters Building will officially break ground thanks to Prime Minister Narendra Modi. IFSCA is the centralised regulatory body in India's international financial services centres for the creation and supervision of financial products, financial services, and financial institutions.
As a symbol of the expanding importance and stature of Gujarat International Finance Tec, GIFT as a preeminent international financial centre, the IFSCA headquarters building was designed as an iconic landmark.
The Prime Minister will open India's first international bullion exchange in GIFT-IFSC, the India International Bullion Exchange.
4. Kerala will start taking steps to ensure every citizen fully digitally literate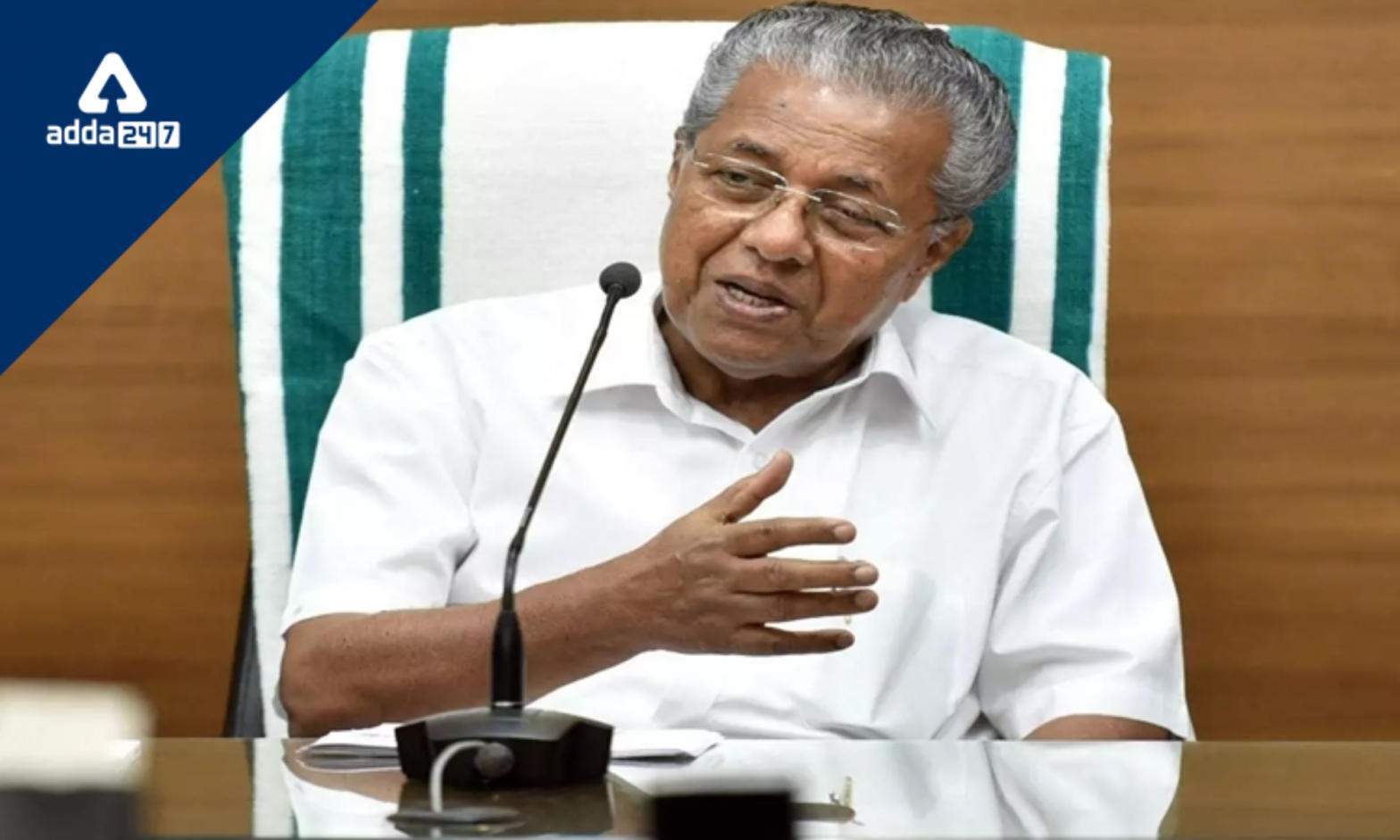 Kerala government has made the decision to start initiatives to promote full digital literacy in the State.
Chief Minister Pinarayi Vijayan while addressing a school programme in Thiruvananthapuram explained that the campaign aims to educate people, particularly youngsters, about the dangers and traps online.
The post-Covid era, smartphones had become an integral part of everyone's everyday lives and an important instrument for online learning.
Children cannot be kept out of the digital world forever, but the Chief Minister advised raising awareness to protect their safety and security.
Important Takeaways for All Competitive Exams:
Kerala Chief Minister: Pinarayi Vijayan
Kerala Literacy Rate 2022: 96.2 %
Kerala Capital: Thiruvananthapuram
Agreements News
5. To Establish Center of Excellence for MSME, NSIC and LG Electronics sign an agreement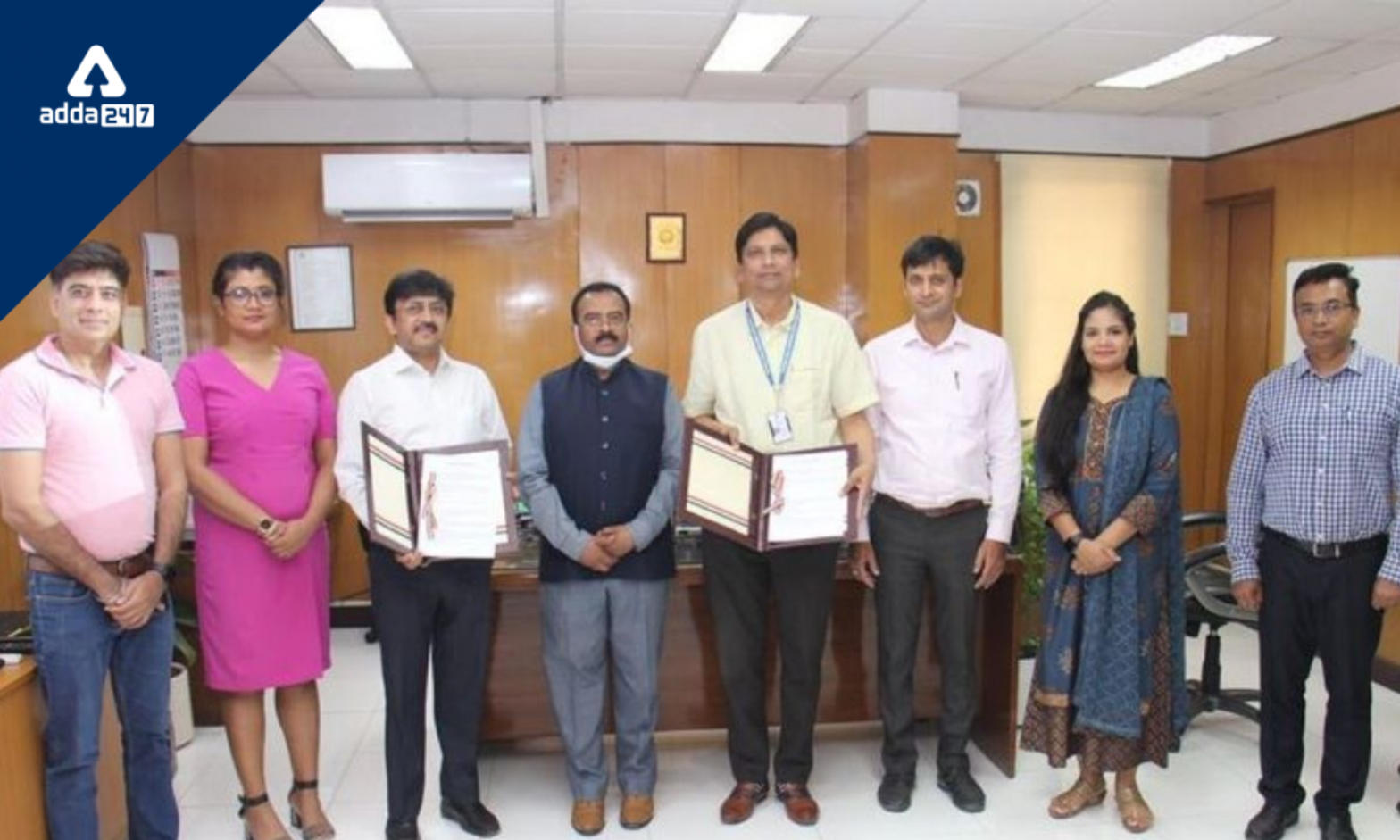 In the presence of Shri Narayan Rane, Honorable Cabinet Minister, Shri Bhanu Pratap Singh Verma, Honorable Minister of State, Shri B. B. Swain, Secretary MSME, Shri P. Udayakumar, CMD, NSIC, and Shailesh Kumar Singh, AS&DC, National Small Industries Corporation (NSIC) signed an agreement with LG Electronics India Pvt Ltd. and the Electronics Sector Skills Council of India (ESSCI).
The goal of this project is to train underprivileged youth in the fields of consumer electronics and appliances.
LG Electronics and the Electronics Sector Skills Council of India (ESSCI) will establish a "Centre of Excellence" at NSIC – Technical Services Center.
Economy News
6. IMF cuts Indian economic growth forecast by 80 bps to 7.4% 
The International Monetary Fund (IMF) has slashed India's growth forecast for 2022-23 (FY23) by 80 basis points to 7.4 per cent from 8.2%, citing less favourable external conditions and rapid policy tightening by the central bank.
However, despite the growth downgrade, India will remain one of the fastest growing major economies in the world in 2022-23 and 2023-24.
Only Saudi Arabia, estimated to grow 7.6% in 2022, is expected to outpace India. However, growth in the Kingdom is expected to slow to 3.7% in the following year.
Important takeaways for all competitive exams:
IMF Formation: 27 December 1945;
IMF Headquarters: Washington, D.C., United States;
IMF Member Countries: 190;
IMF MD: Kristalina Georgieva.
Business News
7. Nokia awards Wipro a five-year contract for digital transformation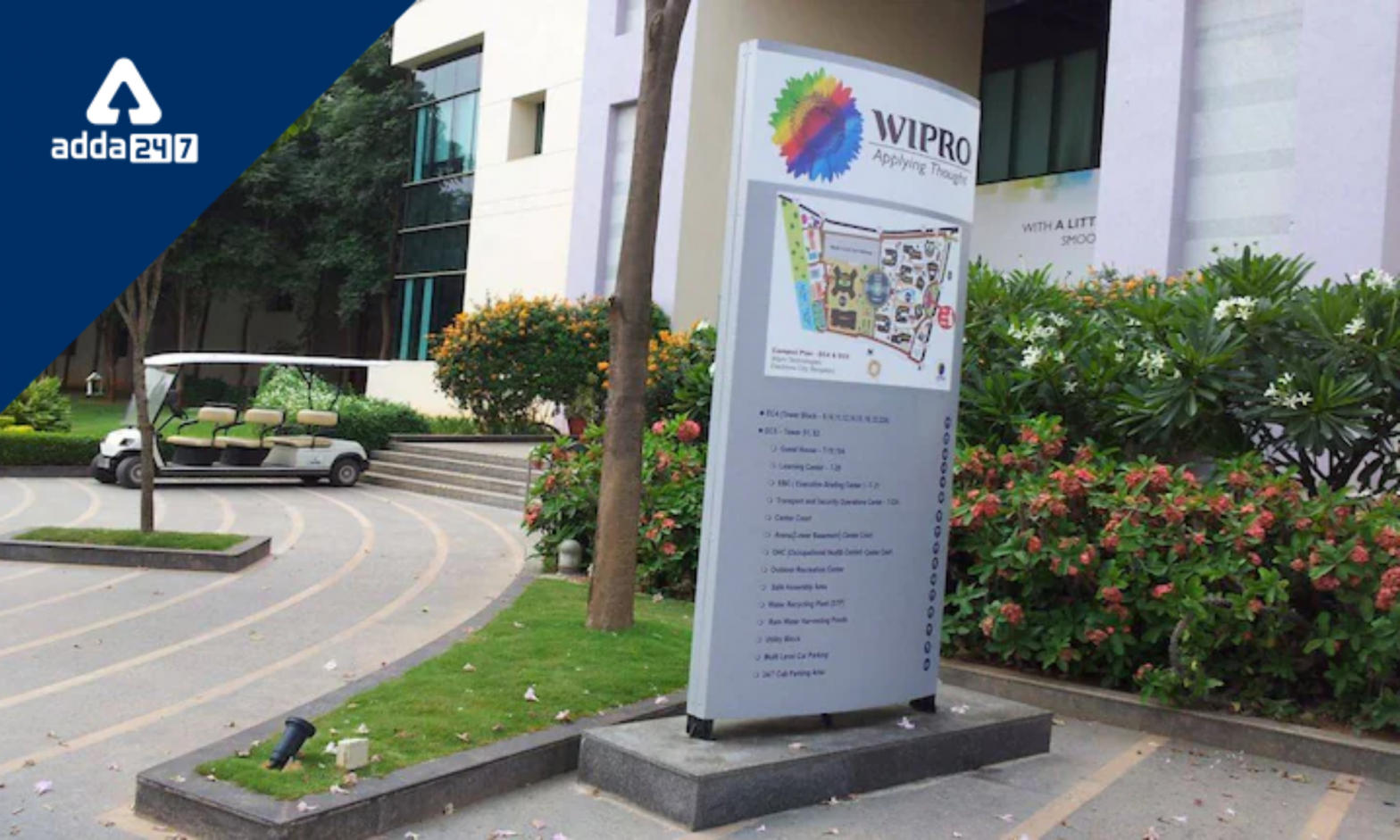 Wipro Ltd., a company with its headquarters in Bengaluru, announced the signing of a new, five-year contract for digital transformation with Nokia of Finland. The new contract expands on a connection that was first formed more than 20 years ago.
Wipro will provide business services in support of Nokia's updated operating model, putting a special emphasis on process optimization, touchless processing, and improved user and customer experience across order management, supply chain, finance, and accounting operations.
Important Takeaways for All Competitive Exams:
Nokia Founder: Fredrik Idestam, Eduard Polón and Leo Mechelin;
Nokia Chairman: Sari Baldauf;
Nokia Headquarters: Espoo, Finland.
8. Mastercard set to replace Paytm as BCCI title sponsor 
Mastercard is all set to replace Paytm as the title sponsor for all international and domestic cricket matches organised by the Board of Control for Cricket in India (BCCI). Paytm held the rights till the end of 2023.
Paytm requested BCCI to assign its India Home Cricket title rights to credit card major Mastercard. Paytm had reportedly missed the July deadline to request a reassignment. However, BCCI has been willing to consider its delayed request due to their 'long standing' relationship.
Important takeaways for all competitive exams:
Mastercard Founded: 16 December 1966, United States;
Mastercard Headquarters: New York, United States;
Mastercard CEO: Michael Miebach;
Mastercard Executive Chairman: Ajay Banga.
Banking News
9. RBI approves Piramal Enterprises' establishment of NBFC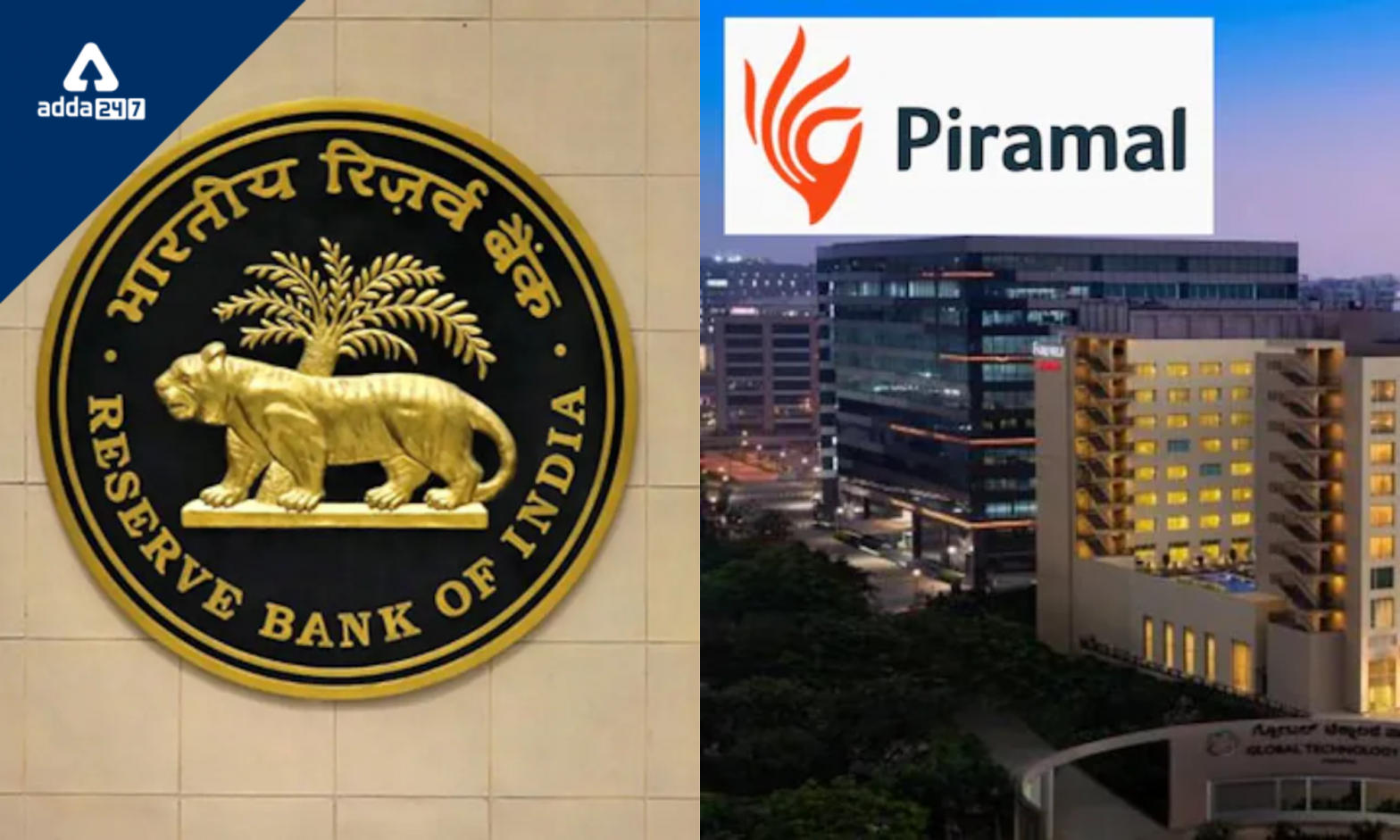 The Reserve Bank of India (RBI) has given the organisation permission to begin conducting business as an NBFC to Piramal Enterprises. The licence is required to start an NBFC that does not accept public deposits.
RBI has granted the company a certificate of registration allowing it to start operating as a non-banking financial institution without taking deposits from the general public.
Important Takeaways for All Competitive Exams:
RBI Governor: Shaktikanta Das
Piramal Enterprises Founder: Ajay Piramal
Piramal Enterprises CEO: Peter DeYoung
10. HDFC Bank to be among global top 10 banks after merger 
According to Times of India report, HDFC Bank will be among the world's top 10 most valuable banks after its merger with the parent, mortgage lender Housing Development Finance Corporation (HDFC), at the current valuations and will also be the first Indian bank to make it to the Top 10 club.
The combined market cap of HDFC Bank and HDFC would be around USD 160 billion.
Important takeaways for all competitive exams: 
HDFC Bank Ltd MD & CEO: Sashidhar Jagdishan;
HDFC Bank Ltd Establishment: 1994;
HDFC Bank Ltd Headquarters: Mumbai, Maharashtra;
HDFC Bank Ltd Tagline: We Understand Your World.
Defence News
11. Indian Army received locally developed QRFV from Tata Advanced Systems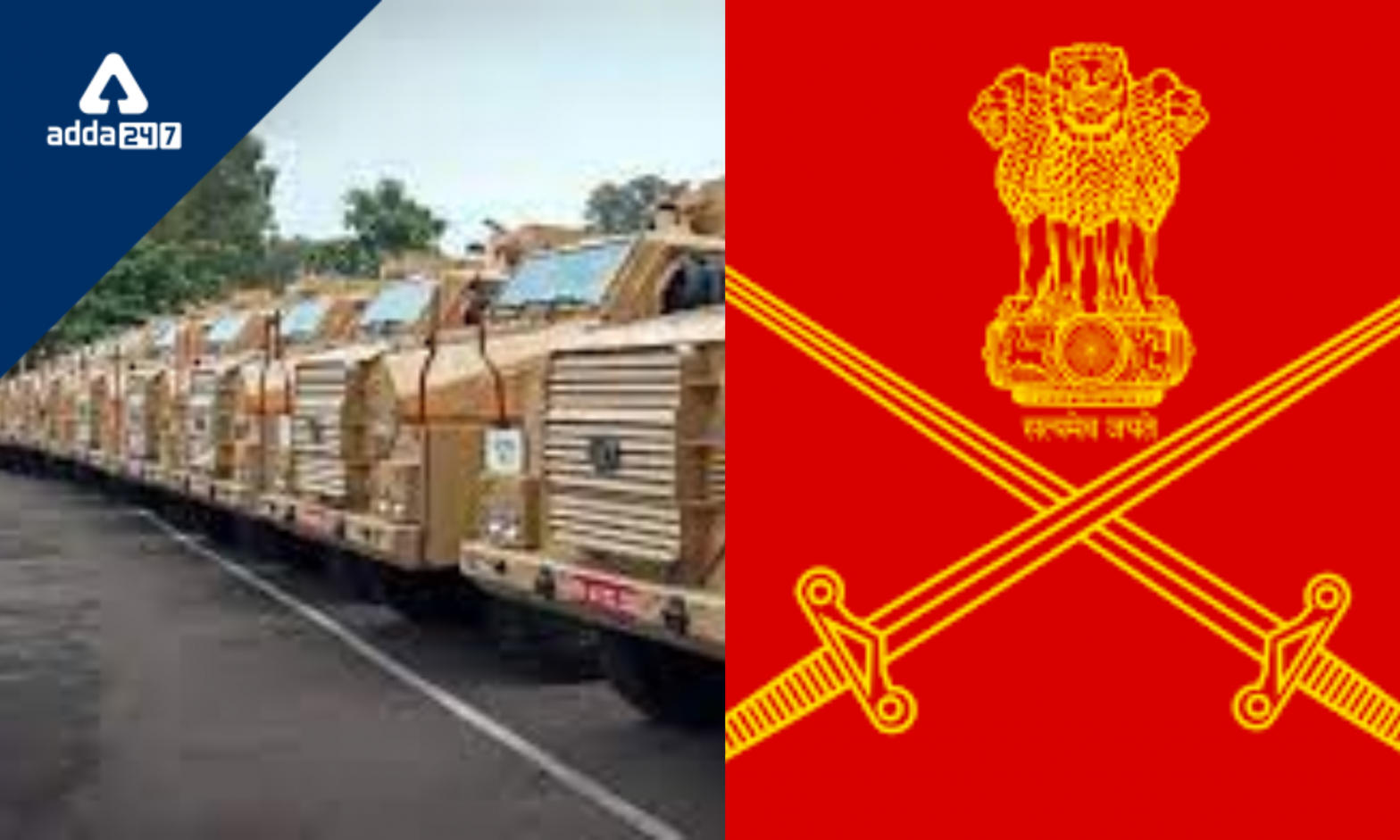 Tata Advanced Systems successfully delivered the locally developed Quick Reaction Fighting Vehicle to the Indian Army.
The contract to provide QRFV-Med vehicles to the Indian Army was successfully completed. These armoured vehicles will increase the nation's protector's ability to fight in all weather and terrain situations and will offer protection while moving.
The QRFV, Infantry Protected Mobility Vehicle (IPMV), Ultra Long Range Observation System, Monocoque Hull Multi-Role Mine-Protected Armoured Vehicle, and Ultra Long Range Observation System were all introduced by the Army Chief.
Important Takeaways for All Competitive Exams:
Chief of Army Staff: General Manoj Pande
Defence Minister of India: Rajnath Singh
Ranks and Reports News
12. World Airport Traffic Dataset 2021: New Delhi among top 20 busiest airports 
The Airports Council International (ACI) World has released the annual World Airport Traffic Dataset to reveal the global air traffic rankings of the top 20 aviation industries for the full year 2021.
Hartsfield-Jackson Atlanta International Airport (ATL) has topped the 2021 Ranking with 7.6 crore passengers in terms of passenger footfall in the year 2021.
From India, the Indira Gandhi International (IGI) Airport in New Delhi has been ranked among the top 20, as the 13th busiest airport. IGIA witnessed 3.7 crore passenger footfall in 2021, which is 30.3% more than 2.8 crore in 2020 when IGI was ranked 16th.
Important Takeaways For All Competitive Exams:
Airports Council International Headquarters location: 

Montreal, Canada;

Airports Council International Founded: 

1991.
Science and Technology News
13. Monkeypox vaccine IMVANEX approved by European Commission
European Commission has given permission for the Imvanex vaccine to be marketed as protection against monkeypox, as recommended last week by the European Medicines Agency (EMA).
Globally, over 16,000 cases of monkeypox have been reported from 75 countries. This vaccine is developed by Danish biotechnology company Bavarian Nordic.
Imvanex is a non-replicating smallpox vaccine developed in collaboration with the U.S. government to ensure the supply of a smallpox vaccine for the entire population, including immunocompromised individuals.
Awards News
14. Professor Kaushik Rajashekara won Global Energy Prize 2022
Indian-origin professor of engineering at the University of Houston, Kaushik Rajashekara has won the prestigious Global Energy Prize.
Rajashekara is joined as a 2022 laureate by Viktor Orlov, chief specialist of the Centre for Innovative Technologies (Rosatom in Russia) and pioneer in thermonuclear physics; and Mercouri Kanatzidis, professor of chemistry and materials science at Northwestern University and senior researcher at the Argonne National Laboratory.
Rajashekara was given the award in the New Ways of Energy Applications category for his contributions to transportation electrification and energy efficiency technologies while reducing power generation emissions. The awarding ceremony will be held during Russian Energy Week in Moscow on October 12-14.
Sports News
15. AR Rahman unveils anthem 'Vanakkam Chennai' for 44th International Chess Olympiad
Grammy and Oscar-winning music composer, AR Rahman has come up with the 'Vanakkam Chennai' (Welcome Anthem) for the upcoming International Chess Olympiad, 2022.
Directed by Vignesh Shivan, the music video features chief minister MK Stalin, grandmaster Vishwanathan Anand, and music maestro AR Rahman, who has composed and sung the theme song.
The music video also features director Shankar's daughter as a Bharatanatyam artiste. The terrific music video has been praised by netizens for showing the culture of Tamil Nadu impressively.
16. India will host ICC Women's ODI World Cup 2025 
International Cricket Council (ICC) has confirmed that India will host the ICC Women's ODI World Cup 2025. BCCI will leave no stone unturned to make it a memorable event for everyone concerned.
The infrastructure is in place and will have a very successful edition of the World Cup. The hosts were selected via a competitive bidding process overseen by a Board sub-committee chaired by Martin Snedden along with Clare Connor, Sourav Ganguly and Ricky Skerritt.
Bangladesh will host the 2024 Women's T20 World Cup, while the 2026 edition will be held in England.
Sri Lanka has secured hosting rights for the Women's T20 Champions Trophy, slated for 2027, provided it qualifies for the event.
17. Swiss Open 2022: Casper Ruud defeats Matteo Berrettini in the finals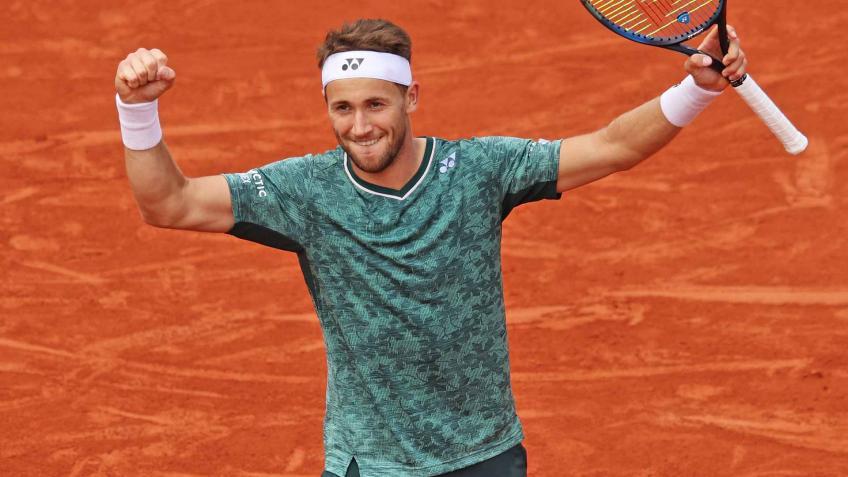 Norway's Casper Ruud has won the Swiss Open Tennis Tournament 2022 held in Gstaad, Switzerland. He defeated Italy's Matteo Berrettini in the final by 4-6, 7-6(4), 6-2. It was Ruud's 9th Association of Tennis Professionals (ATP) title.
The Swiss Open is Ruud's 3rd title in 2022, the other two titles are Buenos Aires and Geneva Open. Ruud had also won the 2021 Swiss Open title.
Important Days
18. International Day for the Conservation of the Mangrove Ecosystem 2022 
International Day for the Conservation of the Mangrove Ecosystem is observed every year on July 26. The day is observed to raise awareness of the importance of mangrove ecosystems as "a unique, special and vulnerable ecosystem" and to promote solutions for their sustainable management, conservation and uses.
The UN Educational, Scientific, and Cultural Organization's (UNESCO) General Conference established the day in 2015. On this day in 1998, a Greenpeace worker named Hayhow Daniel Nanoto passed away from a heart attack while participating in a sizeable demonstration to restore the mangrove wetlands in Muisne, Ecuador.
Miscellaneous News
19. In Bhopal, Delhi Airport, Kandla Port, and Bengaluru Metro, TRAI testing 5G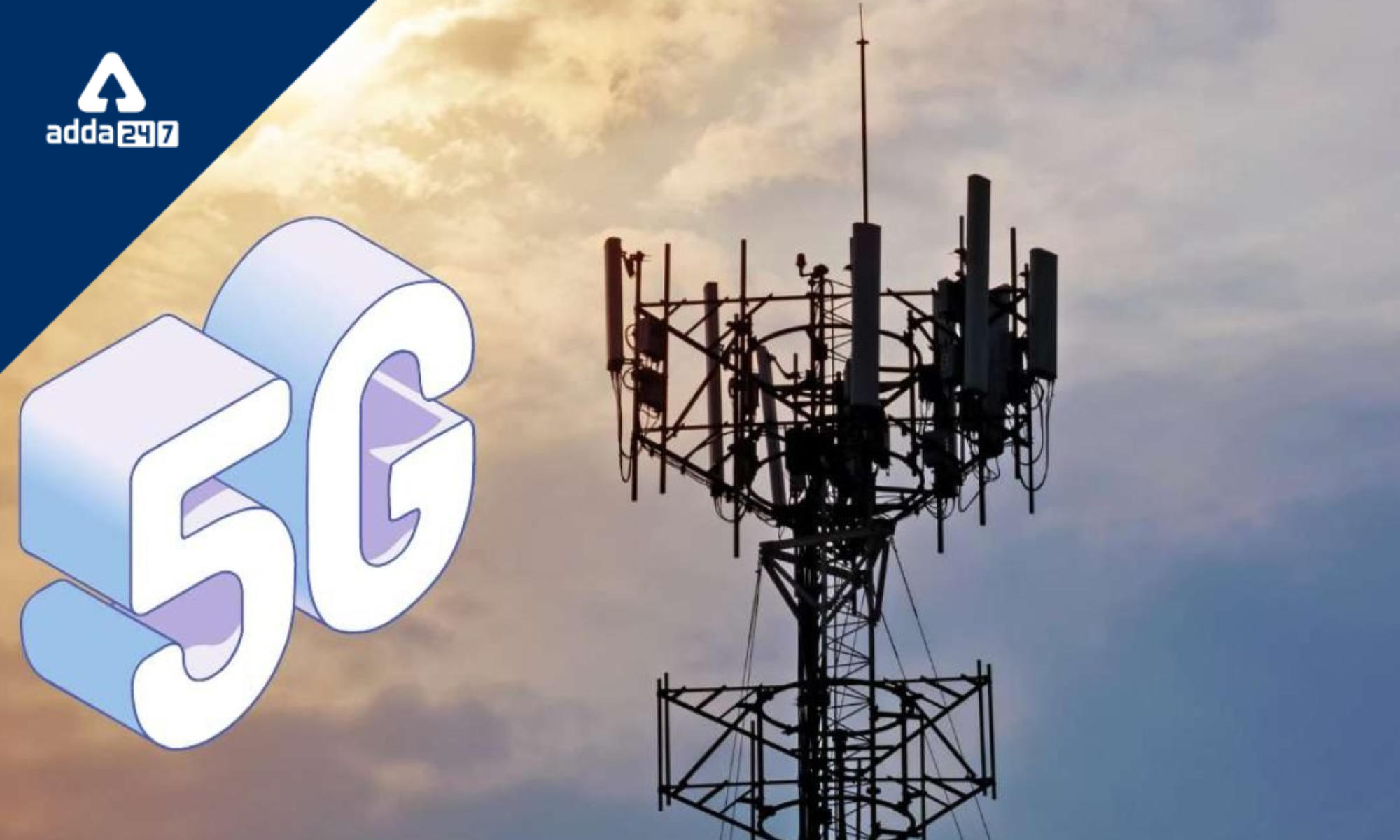 5G spectrum auctions are currently taking place in India. The Telecom Regulatory Authority of India (TRAI) has stated that it has begun pilot testing the 5G network at selected areas around the nation in advance of the spectrum auction. TRAI has been testing the 5G network at four different sites around the nation.
These places are Namma Metro in Bengaluru, Namma Port Kandla near Kutch in Gujarat, Bhopal Smart City, GMR International Airport in New Delhi, and Bhopal Smart City.
Bhopal, pilot testing was done at eleven different places. As a result, Bhopal is the first smart city in India to test the functionality of street furniture such as traffic signal poles, street light poles, smart poles, billboards, direction boards, road signage, foot over bridges, and city bus shelters on 5G networks.
The Deendayal Port in Kandla near Kutch and GMR International Airport in New Delhi have now been designated as the nation's first port and airport, respectively, to test 5G readiness.
Bengaluru's Namma Metro has become the nation's first metro rail system to test 5G readiness.
The MG Road Metro station in Nama Metro Bengaluru was chosen as the primary station to focus on 5G coverage at street level, in its concourse area, platform, and tracks on both sides.
27th July | Current Affairs 2022 | Current Affairs Today | Current Affairs by Ashish Gautam
Click Here to Register for Bank Exams 2021 Preparation Material
Visit Achieversadda.com and participate in discussions with other aspirants and achievers. Get answers to your queries and connect with others on Achieversadda.com

All the Best BA'ians for the Bank exam!