Here is the daily GK update of 28th August 2020 covering the following news headlines: Uttar Pradesh, HDFC Bank, Booker Prize 2020, National Award to Teachers 2020, TikTok.
Daily GK updates are incorporated with the important news that made the current affairs headlines for banking or other competitive exams. Daily GK Update is the complete bag of the important news that held all day long. One should have complete knowledge about the banking terms, current affairs news, etc. So, here is the GK update of 28th August 2020 to help you prepare the Current affairs part. After reading this section, you can successfully attempt Current Affairs Quiz.

National News
1. Piyush Goyal e-launches "National GIS-enabled Land Bank system"
Union Minister of Commerce and Industry, Shri Piyush Goyal has virtually launched the "National GIS-enabled Land Bank system".
The system was launched during virtual meeting with the industry, ministers of states, UT administrators and senior officers of the central and State Governments.
This initiative is being supported by National e-Governance Division, Ministry of Electronics & Information Technology, Bhaskaracharya Institute for Space Applications and Geo-Informatics, Invest India, and National Center of Geo-Informatics.
National GIS-enabled Land Bank system

has been

developed

by integration of

Industrial Information System

(IIS) with

State GIS Systems

. Initially, the system has been launched in the six states.

The system will be improved further to make it an effective, transparent mechanism of land identification as well as procurement.
States News
2. Uttar Pradesh government launches NRI unified portal
Uttar Pradesh government has launched the NRI unified portal.
Overseas Indians and NRIs will be able to get their issues resolved with the help of this portal in cooperation with local administration or the State Government, as there are many instances when they could not find a platform to help their families resolve the problems related to their house as well as issues with local administration.
The state government will also create a database of the state's migrant workers

employed in

different countries of the world

and will help offer assistance during any emergency.

The portal will also offer an opportunity to those who want to go abroad.
Important takeaways for all competitive exams:
Chief Minister of Uttar Pradesh: Yogi Aditya Nath; Governor: Anandiben Patel.
Banking News
3. HDFC Bank & Adobe partners to enhance digital customer experiences
HDFC Bank has announced a strategic partnership with Adobe to enhance the Digital Experiences of its Customers.
The partnership is powered by Adobe Experience Cloud Solutions and will help HDFC Bank to deliver personalised digital experiences to existing as well as new customers, at any time and anywhere.
The Bank will use platforms like Data Management Platform

in

Adobe Audience Manager

to develop a deep understanding of the customers.

The collected data will enable HDFC to deliver focussed campaigns and communication to customers through email, mobile and off-line channels.
Important takeaways for all competitive exams:
The tagline of HDFC Bank: We Understand Your World.
HDFC Bank Headquarters: Mumbai, Maharashtra.
Awards & Rewards
4. Dutch author Marieke Lucas Rijneveld wins International Booker Prize 2020
Dutch Author, Marieke Lucas Rijneveld won the International Booker Prize 2020 for her debut novel 'The Discomfort of Evening'.
Rijneveld became the youngest author to win the prize at the age of 29.
The book tells the fictional story of Jas, a girl in a devout Christian farming family, whose brother dies in an accident after she wishes he would die instead of her rabbit.
The book was first published in Dutch in 2018

and eventually translated into English by

Michele Hutchison.

The £50,000 prize ($66,000) will be split equally between the author and translator to give equal recognition to both.
5. Ms. Sudha Painuli selected for National Award to Teachers 2020
Ms. Sudha Painuli has been selected for National Award to Teachers 2020.
She is among the 47 outstanding teachers selected for the National Award to Teachers 2020.
The teachers have been selected by the Independent Jury at National Level, constituted by the Union Ministry of Education, Department of School Education & Literacy.
Ms. Sudha Painuli

is the

first NAT Awardee

from the

Eklavya Model Residential Schools (EMRS)

established under

Ministry of Tribal Affairs.

She is serving as the Vice Principal of EMRS-Kalsi, Dehradun, Uttarakhand since its establishment.

She has been selected for her innovative experiments namely Eklavya Birthday Garden, Theatre in Education, Eklavya Tribal Museum, Skill Development Workshops etc.
Appointments News
6. Kevin Mayer resigns as CEO of TikTok
TikTok CEO, Kevin Mayer has stepped down from the post, amid US pressure for its Chinese owner to sell the popular video app.
His resignation follows President Donald Trump's order to ban TikTok unless its parent company, ByteDance, sells its US operations to an American company within 90 days. U.S. General Manager of Tiktok, Vanessa Pappas will replace him on an interim basis.
Important takeaways for all competitive exams:
Tiktok is developed by 

ByteDance Company.

Tiktok founded: 2012.
Tiktok founder: Zhang Yiming.
Sports  News
7. India plans to host BRICS Games in 2021
India is planning to host BRICS Games 2021, which will be aligned with the Khelo India Games scheduled for next year.
This announcement came after Sports Minister Kiren Rijiju attended a meeting of Sports Ministers of the BRICS nations (Brazil, Russia, India, China and South Africa).
India will get the chairmanship of the five-nation independent international group in 2021.
BRICS Games 2021 will be held during the same time and at the same venues as of Khelo India Games 2021 so that our players from various parts of the country who will gather for Khelo India Games will have the benefit of witnessing BRICS Games from close quarters.
8. Bryan brothers announces retirement from the sport
The most successful men's doubles pair in tennis history, Mike Bryan and Bob Bryan have announced their retirement from the sport.
The brother's pair captured an Open Era record with 119 trophies in 26 seasons which comprises all four Grand Slams, all nine ATP Masters 1000s as well as the Olympic gold medal.
The Bryan brothers' first major success

came at the

2003 French Open

and reached to

No. 1 spot

in the ATP Doubles Rankings on

8 September 2003

and spent a total time of 438 weeks at the top.
Summits & Conferences
9. NCPUL organises "World Urdu Conference" in New Delhi
National Council for Promotion of Urdu Language (NCPUL) has organised the "World Urdu Conference" in New Delhi.
The inaugural session of the two days long conference was virtually addressed by Union Education Minister Shri Ramesh Pokhriyal 'Nishank'.
During the conference, the minister added that Government of India will honor Urdu writers and literators with awards and honours in the name of important personalities of Urdu in order to encourage Urdu writers for literary and creative services.
NCPUL has organised the conference to celebrate the quintessential spirit of Urdu, its inclusive ethos and creative character.
Important takeaways for all competitive exams:
Director of National Council for Promotion of Urdu Language: Dr Aquil Ahmed.
10. 17th meeting of India-Vietnam Joint Commission held virtually
The 17th meeting of the India-Vietnam Joint Commission on Trade, Economic, Scientific and Technological Cooperation was held virtually.
The virtual meeting was co-chaired by External Affairs Minister Dr. S. Jaishankar and his Vietnamese counterpart Pham Binh Minh.
The 17th meeting included the deliberations on the recent developments in India-Vietnam Comprehensive Strategic Partnership.
During the meeting, both countries approved to add new momentum to the economic and defence engagement.

They also agreed to explore closer cooperation in emerging areas like civil nuclear energy, space, marine sciences and new technologies.
Science & Technology
11. IIT Alumni Council signs MOU with Russia for building Quantum Computers
Indian Institute of Technology's (IIT) Alumni Council has signed an agreement with Russia's Lomonosov Moscow State University (MSU) and Russoft to build the world's largest and fastest hybrid quantum computer in India.
The most promising areas for Indo-Russian joint projects are Information and Communications Technology, space exploration, climate change, quantum technology and data security.
The objective of the agreement is to use technology in the areas of healthcare, agriculture, transport and logistics, pollution and weather forecast to achieve the mission of Atma Nirbhar Bharat.

As a part of the agreement, the Russian state-owned companies, which are key

Intellectual Property Rights (IPR)

owners, will transfer critical modules in cryogenics, cryptography and modularised cloud management technology to IIT Alumni Council.
Important takeaways for all competitive exams:
IIT Alumni Council President: Ravi Sharma.
IIT Alumni Council Headquarter: New Delhi.
Books & Authors
12. Army Chief releases book on National Security
Indian Army Chief, General Manoj Mukund Naravane has released a book titled "National Security Challenges: Young Scholars' Perspective" penned by university students, ranging from the undergraduate level to doctoral candidates.
The book published by the Army think-tank Centre for Land Warfare Studies (CLAWS).
The book contains various themes pertaining to national security. It aims to develop strategic thinking among the youth of this country.
The book is a tribute to Field Marshal Sam Manekshaw, the strategist of 1971 Indo-Pakistan War, that resulted in the liberation of Bangladesh.
Obituaries News
13. Computer Pioneer Arnold Spielberg passes away
Arnold Meyer Spielberg, a pioneered computer designer & an innovative engineer passed away at the age of 103.
Spielberg and Charles Propster designed the GE-225 mainframe computer in the late 1950s while working for General Electric.
The machine allowed computer scientists at Dartmouth College to develop the programming language BASIC, which would be essential to the rise of personal computers in the 1970s and '80s.
Spielberg

was born in Cincinnati, Ohio, on February 6, 1917. He is the father of filmmaker

Steven Spielberg

and helped them to produce his first full-fledged movie,

'Firelight',

made in

1963.
Miscellaneous News
14. BPR&D celebrates its Golden Jubilee Anniversary on 28th August, 2020
The Bureau of Police Research and Development (BPR&D) celebrated its Golden Jubilee Anniversary on 28th August, 2020.
BPR&D was raised on 28th August, 1970, through a resolution of Ministry of Home Affairs, Government of India.
The Bureau was mandated to encourage excellence in policing, promote speedy and systematic study of police problems, apply science and technology in the method and techniques by the Police.
The bureau has played a vital role in shaping the Indian Police.
Important takeaways for all competitive exams:
Director General of Bureau of Police Research and Development: V.S.K. Kaumudi.
15. Delhi Govt launched 'Healthy Body, Healthy Mind' fitness campaign
Delhi Government has launched the Fitness Campaign "Healthy Body, Healthy Mind" fitness campaign, for the students who are confined in their homes because of the lockdown imposed on Schools and colleges due to COVID-19 pandemic.
As a part of the "Healthy Body, Healthy Mind" campaign, a YouTube channel has been started which uploads a video on every Wednesday, by which the students can practice for a week to maintain fitness and make up for the loss of physical activities amid pandemic.
Important takeaways for all competitive exams:
Chief Minister of Delhi: Arvind Kejriwal; Governor of Delhi: Anil Baijal.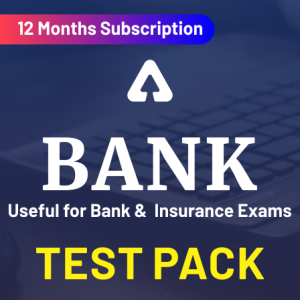 28 August Current Affairs 2020 | Current Affairs Today | Daily Current Affairs 2020
Visit Achieversadda.com and participate in discussions with other aspirants and achievers. Get answers to your queries and connect with others on Achieversadda.com

All the Best BA'ians for RBI Assistant Mains!