Here is the daily GK update of 28th November 2020 covering the following news headlines: Tsirkon hypersonic missile, Cambridge Dictionary, National Statistical Office, cycling expedition.
Daily GK updates are incorporated with the important news that made the current affairs headlines for banking or other competitive exams. Daily GK Update is the complete bag of the important news that held all day long. One should have complete knowledge about the banking terms, current affairs news, etc. So, here is the GK update of 28th November 2020 to help you prepare the Current affairs part. After reading this section, you can successfully attempt Current Affairs Quiz.
National News
1. Prakash Javadeker launches India Climate Change Knowledge Portal
Minister of Environment, Forest and Climate Change, Prakash Javadekar has launched the "India Climate Change Knowledge Portal".
According to Prakash Javadekar, India has practically achieved its pre-2020 climate action targets. He said, though India is not responsible for climate change it is taking responsible action to mitigate the challenge.
The portal will have all the major steps the Government is taking at both national and international levels to address the climate change issues.
Portal will be a single-point information resource that provides information on the different climate initiatives taken by various Line Ministries enabling users to access d status on these initiatives.
2. Nitin Gadkari inaugurates Highway projects in Uttar Pradesh
Union Minister Nitin Gadkari has inaugurated and laid the foundation stones of 16 National Highway projects in Uttar Pradesh.
The construction cost of these infra projects is estimated to be around Rs 7477 crore.
These highway projects include a road length of 505 kilometres and will provide better connectivity, convenience to the public as well as lead to economic growth in the state. National Highways works worth two lakh crore rupees are being undertaken in UP.
International News
3. Russia test-fired Tsirkon hypersonic missile in the Arctic
Russia successfully test-fired a Tsirkon hypersonic cruise missile in the Arctic. the frigate Admiral Gorshkov in the White Sea fired a Tsirkon hypersonic cruise missile, hitting a naval target 450 km away in the Barents Sea at a speed of over Mach 8.
In early January, the same frigate test-fired a Tsirkon missile for the first time, striking a ground target over 500 km away.
Last month, the warship deployed in the White Sea destroyed a naval target in the Barents Sea with a Tsirkon missile.
4. Quarantine' named Cambridge Dictionary's Word of the Year 2020
Cambridge Dictionary has named 'quarantine' as Word of the Year 2020. The word has been named the word of the year based on data that showed that it was one of the most highly searched words on the Cambridge Dictionary this year.
Cambridge editors have noticed that people are using the word in a new way this year describing a "general period of time in which people are not allowed to leave their homes or travel freely so that they do not catch or spread a disease."
This new sense of quarantine has now been added to the Cambridge Dictionary.
Economy News
5. India's GDP Contracts 7.5% in September Quarter
The National Statistical Office (NSO) has released the estimates of Gross Domestic Product (GDP) for the second quarter (July-September) Q2 of 2020-21.
The GDP at Constant (2011-12) Prices in Q2 of 2020-21 is estimated at Rs 33.14 lakh crore, as against Rs 35.84 lakh crore in Q2 of 2019-20, showing a contraction of 7.5% as compared to 4.4% growth in Q2 2019-20.
Defence News
6. Indian Army launches cycling expedition in Gujarat & Rajasthan
Konark Corps of Indian Army has launched a 1971 kilometres cycling expedition in Gujarat and Rajasthan to commemorate the commencement of the Golden Jubilee Victory Celebrations of Indian Armed Forces in the Indo-Pak War of 1971.
1971 Kilometers 'Swarnim Vijay Varsh Cyclothon' across Gujarat & Rajasthan has been joined by the relay teams of 20 participants each of the various Army Formations across the two states.
Ranks and Reports
7. India rise four spots to 104th in latest FIFA rankings
The Indian national team have moved up a spot to 104 in the latest FIFA Rankings. The Indian team were ranked 108th in the October 2020 rankings.
In two months, India has climbed 5 spots after being 109th in September.
Meanwhile, on the global scene, the top six remain unchanged. Belgium continues to lead the rankings followed by France, Brazil, England, Portugal and Spain. Argentina is seventh, having interchanged spots with eighth-placed Uruguay. Mexico and Italy complete the top 10.
Important takeaways for all competitive exams:
President of FIFA: Gianni Infantino; Founded: 21 May 1904.
Headquarters: Zürich, Switzerland.
Miscellaneous News
8. SpiceJet launches dedicated freighter services to Leh in Ladakh
SpiceJet has launched dedicated freighter services connecting Leh with the rest of the country.
This is the first time a civil airliner has started freighter services to Leh.
Accordingly, the airline operated its first freighter flight from Delhi to Leh carrying 13 tonnes of cargo supplies. SpiceXpress, the dedicated cargo arm of SpiceJet, will deploy its Boeing 737 freighter on this route.
The dedicated cargo flights will help transport fresh fruits, vegetables, flowers, perishables, pharmaceuticals, medical equipment, and other general cargo.
Important takeaways for all competitive exams:
SpiceJet Founded:

2004.

SpiceJet Headquarters: 

Gurugram.

Chairman & Managing Director of

SpiceJet

:

Ajay Singh.
9. L&T bags Rs 7,000-cr order to construct part of Bullet Train project
Infrastructure major Larsen and Toubro (L&T) has bagged an order worth over Rs 7,000 crore to construct a part of the Mumbai-Ahmedabad High-Speed Rail (MAHSR), also known as the Bullet Train Project.
The scope of the order includes the construction of viaducts, one station, major river bridges, maintenance depots, and other auxiliary works.
The approximately 508 km Mumbai-Ahmedabad High-Speed Rail project will cover Maharashtra, Union Territory of Dadra and Nagar Haveli and Gujarat, with 12 stations along the route.
Upon completion, the high-speed rail will operate at a speed of 320 kmph, covering the entire distance in approximately 2 hours with limited stops and in 3 hours with all stops.
Important takeaways for all competitive exams:
Larsen and Toubro CEO:

S. N. Subrahmanyan.

Larsen and Toubro Founded:

7 February 1938.

Larsen and Toubro Headquarters: 

Mumbai, Maharashtra.
10. Bengaluru's Bowring Medical College named after Atal Bihari Vajpayee
The Bowring and Lady Curzon Medical College and Research Institute in Bengaluru have been named after former Prime Minister Atal Bihari Vajpayee.
The institute was set up in 2018-19 on the campus of Bowring and Lady Curzon Hospital in Shivajinagar in the heart of Bengaluru.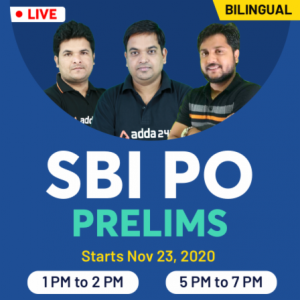 28th November Current Affairs 2020 | Current Affairs Today | Daily Current Affairs 2020
Visit Achieversadda.com and participate in discussions with other aspirants and achievers. Get answers to your queries and connect with others on Achieversadda.com

All the Best BA'ians for SBI PO Prelims!