Here is the daily GK update of 29th July 2020 covering the following news headlines: Rafale, IMF, IRCTC, Aditya, AIIB, Acculi Labs, Stuart Broad.
Daily GK updates are incorporated with the important news that made the current affairs headlines for banking or other competitive exams. Daily GK Update is the complete bag of the important news that held all day long. One should have complete knowledge about the banking terms, current affairs news, etc. So, here is the GK update of 29th July 2020 to help you prepare the Current affairs part. After reading this section, you can successfully attempt Current Affairs Quiz.
National News
1. Fleet of 5 Rafale multi-role combat jets arrived in India
A fleet of five French-manufactured Rafale multi-role combat jets arrived in India.
Rafale Jets landed at the Ambala Air Force base after covering a distance of 7,000 km from the Merignac airbase in French port city of Bordeaux.
Two Sukhoi 30 MKIs escorted the fleet of Rafale jets after they entered the Indian air space. The fleet, which comprises three single seater and two twin seater aircraft, would be inducted into the IAF as part of its Ambala-based No 17 Squadron, also known as the 'Golden Arrows'.
Government of India signed a Rs 59,000-crore deal with French aerospace major Dassault Aviation on September 23, 2016 to procure 36 Rafale jets.
Rafale multi-role combat jets are considered one of the most potent combat jets globally and will provide India's air power a strategic edge over its adversaries in the neighbourhood.
The delivery of all 36 aircraft will be completed on schedule by the end of 2021.
2. Schemes for promotion of Bulk Drugs & Medical Devices Parks
Union Minister for Chemicals and Fertilizers Shri DV Sadananda Gowda has launched four schemes for the promotion of domestic manufacturing of bulk drugs and medical devices parks in the country.
The Department of Pharmaceuticals has formulated four schemes, two each for Bulk Drugs and Medical Devices parks.
These schemes will work towards the development of Indian pharmaceutical capacities and reduce India's dependence on imports, making it self reliant.
The key features of the four schemes are:
The scheme will remain open for applications for a period of 120 days from the date of issuance of guidelines.
The Scheme for promotion of Bulk Drug Parks aims for the establishment of 3 bulk drug parks in the country. Maximum grant-in-aid for one bulk drug park is limited to Rs.1000 crore.
Production Linked Incentive (PLI) scheme for promoting domestic manufacturing of Medical Devices aims to boost domestic manufacturing of medical devices in four target segments. This will be achieved by offering financial incentives on sales to a maximum number of 28 selected applicants for a period of 5 years.
International News
3. IMF Grants $4.3 bn to South Africa to fight COVID-19
The International Monetary Fund (IMF) has approved USD 4.3 billion to South Africa in emergency funding, the largest amount given to any country to fight the coronavirus pandemic.
The funds "support the authorities'

efforts in addressing the challenging health situation and economic impact of the COVID-19 shock".

South Africa is the worst-hit country in the continent with over

4,50,000 cases.
Important takeaways for all competitive exams:
Headquarters of IMF: Washington, D.C., United States.
Managing Director of IMF: Kristalina Georgieva.
Chief Economist of IMF: Gita Gopinath.
Membership Countries of IMF: 189 countries.
Capital of South Africa: Cape Town, Pretoria, Bloemfontein.
Currency of South Africa: South African Rand.
President of South Africa: Cyril Ramaphosa.
Banking News
4. IRCTC & SBI Card launches Co-branded Contactless Credit Card
Indian Railway Catering and Tourism Corporation (IRCTC) and SBI Card has launched a new Co-branded Contactless Credit Card on RuPay Platform.
The card was revealed by Union Minister of Railways and Commerce & Industry, Shri Piyush Goyal.
The newly launched card aims to ensure a safe, convenient and improved travel experience for the rail passengers.
The new RuPay credit card is empowered

with

Near Field Communication

(NFC)

technology

which will enable users to expedite their transactions at the POS machines by just tapping the card on the machines instead of swiping.

The card will reward frequent railway travellers by offering them maximum savings proposition on their travel together with exclusive benefits.
Awards & Rewards
5. MoES National Awards for excellence in Earth System Science
The Ministry of Earth Sciences (MoES) has announced the winners of "MoES National Awards for excellence in Earth System Science".
With award, MoES aims to recognize the major scientific contributions made by eminent scientists/engineers in various fields of Earth System Science.
It also seeks to encourage women and young researchers for coming into the mainstream of Earth System Science.
Here is the complete list of winners:
| Sr.No. | Award | Winner |
| --- | --- | --- |
| 1 | Life Time Excellence Award | Professor Ashok Sahni |
| 2 | National Award for Atmospheric Science & technology | Dr. S. Suresh Babu |
| 3 | National award for Geoscience & technology | N. V. Chalapathi Rao |
| 4 | National Award for Ocean Technology | Dr. M. A. Atmanand |
| 5 | Anna Mani award for woman scientist | Dr. Lidita D. S. Khandeparker |
| 6 | Young Researcher Awards | Dr. Indra Sekhar Sen |
| 7 | National Award for Ocean Science & technology | Dr. V. V. S. S. Sarma |
Important takeaways for all competitive exams:
Union Minister of Earth Sciences: Harsh Vardhan.
6. India's first solar ferry "Aditya" wins Gustave Trouve Award
India's first solar-powered ferry, Aditya has won the prestigious Gustave Trouve Award for Excellence in Electric Boats and Boating.
The ferry was adjudged the world's best electric boat in the category of ferries designed for paid passenger service.
The Aditya, from Navalt Boats, is a sun-powered commuter ferry that is one of the great stories of the future of electric marine propulsion.
The ferry belongs to the Kerala State Water Transport Department (KSWTD)

and has been plying on the

Vaikkom-Thavanakkadavu route in Alappuzha district since January 2017.
Ranks & Reports
7. HRD Minister launches India Report- Digital Education June 2020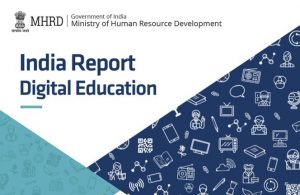 "India Report on Digital Education, 2020" has been launched virtually by the Union Minister for HRD Shri Ramesh Pokhriyal 'Nishank'.
During the launch, the minister stated that report highlights the innovative methods adopted by Ministry of HRD, Education Departments of States and Union Territories to ensure accessible as well as inclusive education to children at home and reducing learning gaps.
India Report on Digital Education, 2020 comprises of various initiatives taken to provide remote learning and education for all by taking schools to the students.
Some of the initiatives are as follows: DIKSHA platform, Swayam Prabha TV Channel, Online MOOC courses, On Air – Shiksha Vani, DAISY by NIOS for differently-abled, e-PathShala, etc.
Summits & Conferences
8. 5th Annual Meeting of Board of Governors of AIIB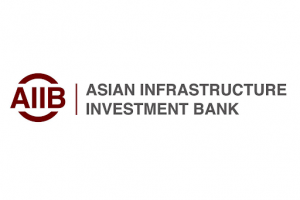 The 5th Annual Meeting of the Board of Governors of Asian Infrastructure Investment Bank (AIIB) was held virtually. Union Minister of Finance & Corporate Affairs Smt. Nirmala Sitharaman participated in the meeting.
The round table discussion was held with the theme 'AIIB 2030-Supporting Asia's Development over the Next Decade'
The Annual Meeting of the Board of Governors of Asian Infrastructure Investment Bank (AIIB) is being held every year to take key decisions that impact the Bank's future.
During the meet, Finance Minister Nirmala Sitharaman highlighted various measures taken by the Government of India to respond to the COVID-19 such as $23 Billion Pradhan Mantri Garib Kalyan Yojana (PMGKP) and $295 Billion Atma Nirbhar Bharat Package (ANBP).
Important takeaways for all competitive exams:
President of Asian Infrastructure Investment Bank: Jin Liqun.
Science & Technology
9. DST selects Acculi Labs to develop "Lyfas COVID score"
Acculi Labs, a Bangalore based startup has been selected by Centre for Augmenting WAR with COVID-19 Health Crisis (CAWACH), an initiative by the Department of Science and Technology (DST) to develop "Lyfas COVID score", a COVID risk assessment profile.
Lyfas, an android application captures the capillary pulse and blood volume change when individual keeps the index finger on the rear phone camera of a mobile phone for 5 minutes.
It also derives 95 biomarkers with proprietary algorithms and signal processing techniques. It also utilizes the power of smartphone processor and smartphone sensors to record a bunch of body signals.
All the above parameters have been planned to be repurposed with the "Lyfas COVID score".
CAWACH is supporting market-ready innovations to the control COVID-19 and helps the startup ideas to address associated challenges.
Sports News
10. Stuart Broad becomes 7th bowler to take 500 Test wickets
England cricketer, Stuart Broad becomes 7th bowler to take 500 wickets in Test cricket.
Stuart Broad achieved an elusive milestone on Day 5 of the third Test against West Indies in Manchester. Kraigg Brathwaite became Stuart Broad's 500th-Test wicket.
Board is the second England bowler after Anderson

and the 7th overall in the overall list of highest wicket-takers, which is led by Sri Lankan legend

Muttiah Muralitharan

with 800 wickets.
11. Jamie Vardy wins Premier League's Golden Boot award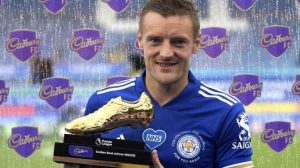 Leicester City striker, Jamie Vardy has bagged the Premier Leagues Golden Boot football award after netting 23 goals across the 2019/20 season.
He beat Arsenal striker Pierre-Emerick Aubameyang (22 goals), Southampton Danny Ings (22 goals), and Manchester City forward Raheem Sterling (20 goals) to scoop the prestigious individual award.
Jamie

is the first Leicester City player to claim the award and is only the second Englishman after

Harry Kane

to take the crown in the

last 20 years.

Manchester City's Brazilian keeper

Ederson

won the

Golden Glove award

after keeping his

16th clean sheet of the season

against Norwich City to beat Burnley's Nick Pope to the award.
12. Bangladeshi pacer Kazi Anik Islam gets 2-year ban for doping
Bangladeshi pacer, Kazi Anik Islam has been handed a 2-year ban by the national cricket board for failing a dope test in 2018.
Kazi, who was Bangladesh's leading wicket-taker in the 2018 U-19 World Cup, tested positive for Methamphetamine, a prohibited substance, during a National Cricket League game in the same year.
The 21-year-old admitted to the offence. His two-year ban began on February 8, 2019.
Obituaries
13. Child welfare activist Achyuta Rao passes away
The founder and President of Balala Hakula Sangham, P Achyuta Rao passed away due to COVID-19. He was a well-known child rights activist and had founded Balala Hakula Sangham in 1984.
Rao is known to have helped prevent child marriages, incidents of child sexual abuse, and child labour.
Rao recently filed a petition in Telangana High Court demanding that mid-day meal

be served to students in government schools since they have not been able to access it due to the pandemic-imposed lockdown.
Miscellaneous News
14. MoES-Knowledge Resource Centre Network launched
Ministry of Earth Sciences has launched the "MoES-Knowledge Resource Centre Network (KRCNet)" under the Digital India initiative of Government of India.
MoES has transformed the traditional libraries of the MoES system into a top-notch Knowledge Resource Centres (KRC).
These KRCs will be linked with each other and integrated into the KRCNet portal. This portal would be a single point entry to the intellectual world of Ministry of Earth Sciences (MoES).
With the launch of KRCNet, MoES aims to set up a Total Quality Management (TQM) system by securing ISO certification for documenting MoES knowledge resources, its maintenance, easy retrieval and dissemination.
KRCNet portal would provide 24X7 access to the subscribed knowledge contents. It will also collect, collate, analyze, index, store as well as disseminate the intellectual resources, products and project outputs available in MoES headquarter and its institutes.
Important takeaways for all competitive exams:
Union Minister of Earth Sciences: Harsh Vardhan.
15. Road in Lucknow named after former MP Governor Lalji Tandon
The Lucknow Municipal Corporation has named a road and a crossing in the city after former Madhya Pradesh Governor Lalji Tandon.
The Chauk Chauraha will now be known as Lalji Tandon Chauraha and the Lucknow-Hardoi Road will be known as Tandon Marg.
The former MP Governor Tandon had started his political career when he became a councillor in Lucknow. He breathed his last on July 21, 2020.
Important takeaways for all competitive exams:
Chief Minister of Uttar Pradesh: Yogi Aditya Nath; Governor: Anandiben Patel.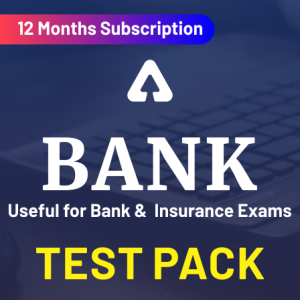 29 July 2020 Current Affairs | Current Affairs Today | Daily Current Affairs 2020
Visit Achieversadda.com and participate in discussions with other aspirants and achievers. Get answers to your queries and connect with others on Achieversadda.com

All the Best BA'ians for RBI Assistant Mains!