Daily GK updates are incorporated with the important news that made the current affairs headlines for banking or other competitive exams. Daily GK Update is the complete bag of the important news that is held all day long. One should have complete knowledge about banking terms, current affairs news, etc. So, here is the GK update for 29th July 2022 to help you prepare the Current affairs part. After reading this section, you can successfully attempt Current Affairs Quiz. 
Here is the Daily GK Update of the 29th July 2022 covering the following news headlines: International Tiger Day, Commonwealth Games, Sebastian Vettel, Sunil Gavaskar, Asia Cup 2022, Churchill Leadership Award.

Top 20 Daily GK Updates: National & International News 
Here is providing below the top 20 important Daily General Knowledge 2022 updates with national & international news.
State News
1. Tamil Nadu govt rolls out 'Chief Minister's Breakfast Scheme' 
Tamil Nadu government has issued an order to implement the first phase of the Chief Minister's Breakfast Scheme at 1,545 government primary schools for the benefit of over 1.14 lakh children in Classes I-V during 2022-23.
The cost would be Rs. 33.56 crores. Breakfast consisting of a meal with sambar and vegetables will be provided to children in all working schools.
Every student is to be provided a 150-500 gram breakfast with sambar with vegetables. On two days, the breakfast will be made of millets.
Important takeaways for all competitive exams: 
Tamil Nadu Capital: Chennai;
Tamil Nadu Chief Minister: MK Stalin;
Tamil Nadu Governor: RN Ravi.
2. Kerala govt to launch "Kerala Savari" online cab service 
The Kerala government is all set to come up with an alternative to the popular corporate online cab service by launching its own e-taxi service next month, considered to be the first such initiative by any state government in the country.
The service named 'Kerala Savari', the online taxi hiring service is being rolled out by the state. This is for the first time that a state government is launching an online taxi service in the country.
"Kerala Savari", considered to be the first such initiative by any state government in the country, is being rolled out by the state Labour Department linking the existing auto-taxi networks in the state with an aim to ensure safe and dispute-free travel for the public at affordable rates prevailing in the state.
Important takeaways for all competitive exams: 
Kerala Governor: 

Arif Mohammad Khan;

Kerala Capital: 

Thiruvananthapuram;

Kerala Chief Minister:

Pinarayi Vijayan.
Agreements News
3. Talgo and Bharat Forge inks a contract for the production of trains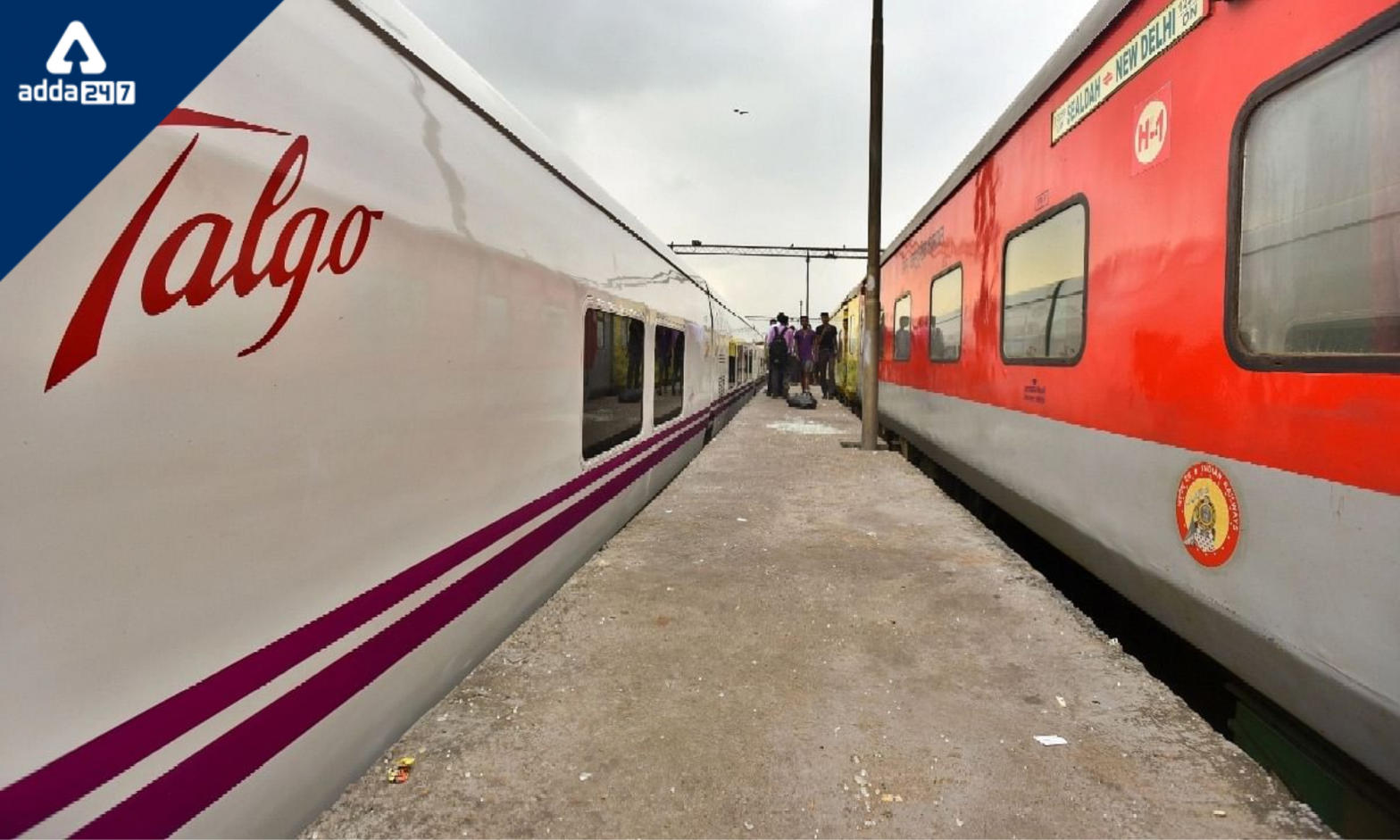 A joint venture to produce high-speed passenger trains has been established by BF Infrastructure Ltd., a fully owned subsidiary of Bharat Forge Ltd., and Talgo India Pvt Ltd., a fully owned subsidiary of Spanish manufacturer Patentes Talgo S.L.
The cooperation will take advantage of forthcoming local requirements in the field as well as new economic prospects in the railways sector.
The Atmanirbhar Bharat programme of the Union government is anticipated to benefit from this collaboration. It will assist in bringing cutting-edge, high-speed rail technology and solutions.
4. Egypt signs $8 billion agreement with India for Suez Canal Economic Zone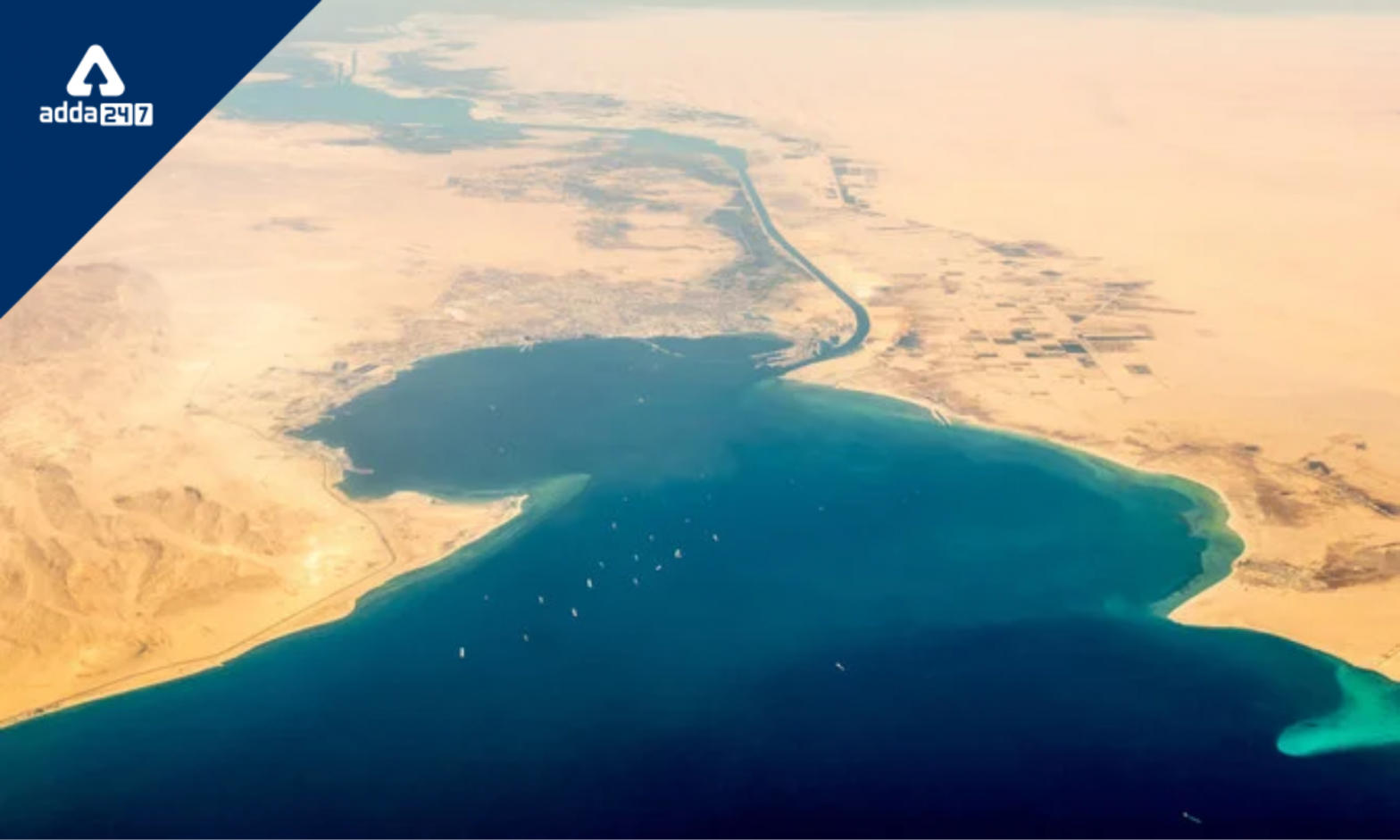 Egypt and an Indian company have signed a memorandum of understanding (MoU) to construct a green hydrogen factory in the Suez Canal Economic Zone, according to a cabinet announcement.
The MoU states that Indian ReNew Power Private Limited (RENE.BO) will invest $8 billion to construct a facility that will create 20,000 tonnes of green hydrogen annually.
According to the Chairman of the renewable energy company, ReNew Power and the Egyptian government signed a preliminary deal to invest up to $8 billion to create green hydrogen there.
Important Takeaways For All Competitive Exams:
Chairman of ReNew Power Private Limited: Sumant Sinha
Banking News
5. Patnas Deedargunj, Bandhan Bank unveils its first currency vault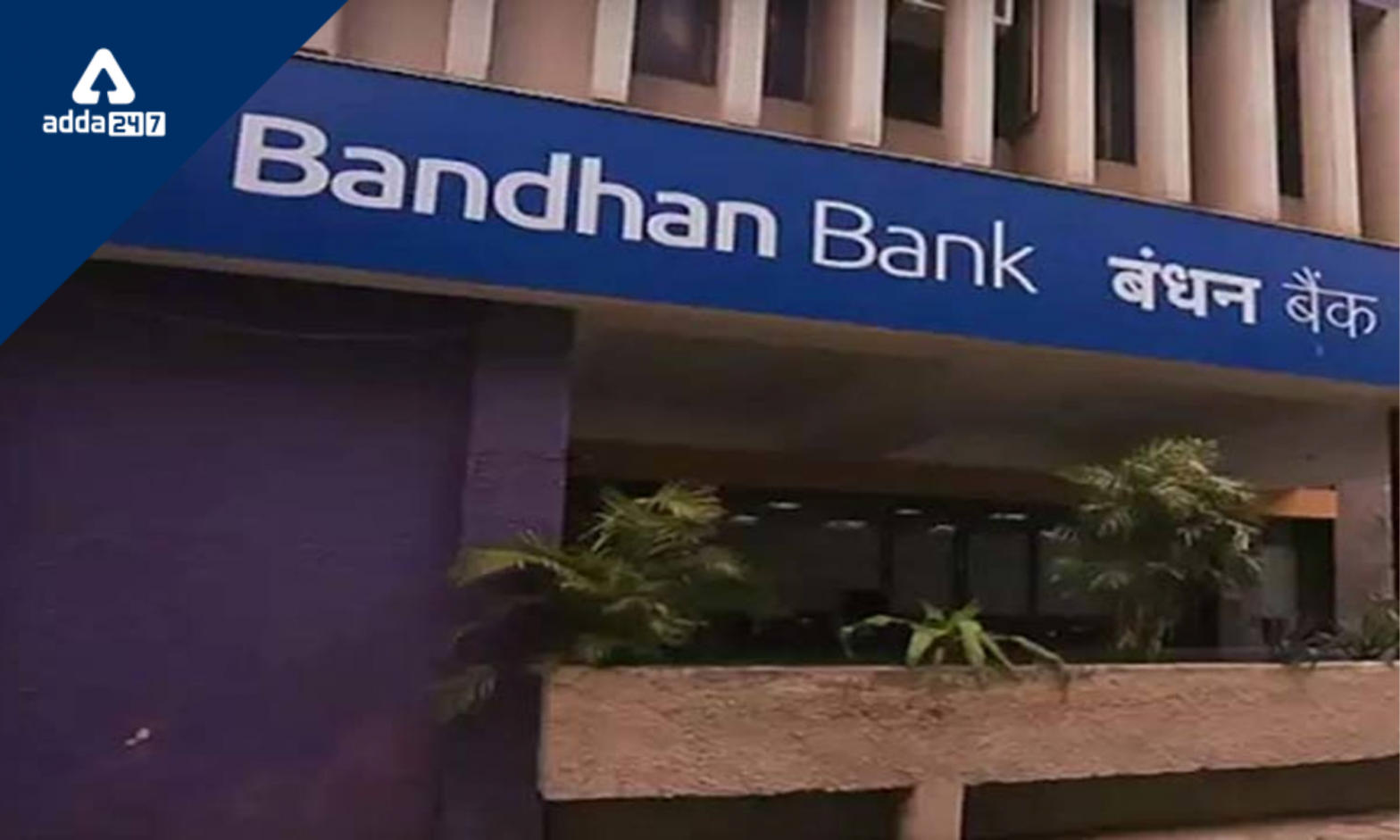 Bandhan Bank opened its first currency chest in Deedargunj, Patna. As per the bank, this currency chest will assist individuals, MSMEs, and small business owners by supplying currency notes to bank branches and ATMs as needed.
The currency chest would provide storage for the bank branches, which will also benefit from Patna's frequent cash transactions.
In this fiscal year, the bank intends to establish more than 530 additional bank locations throughout the nation.
The distribution of the new branches will mostly be in North, West, and South India.
Important Takeaways for All Competitive Exams:
Bandhan Bank MD and CEO: C S Ghosh
RBI Governor: Shaktikanta Das
Capital of Bihar: Patna
6. Union Bank sets 'RACE' goal as its strategy of getting among top 3 PSBs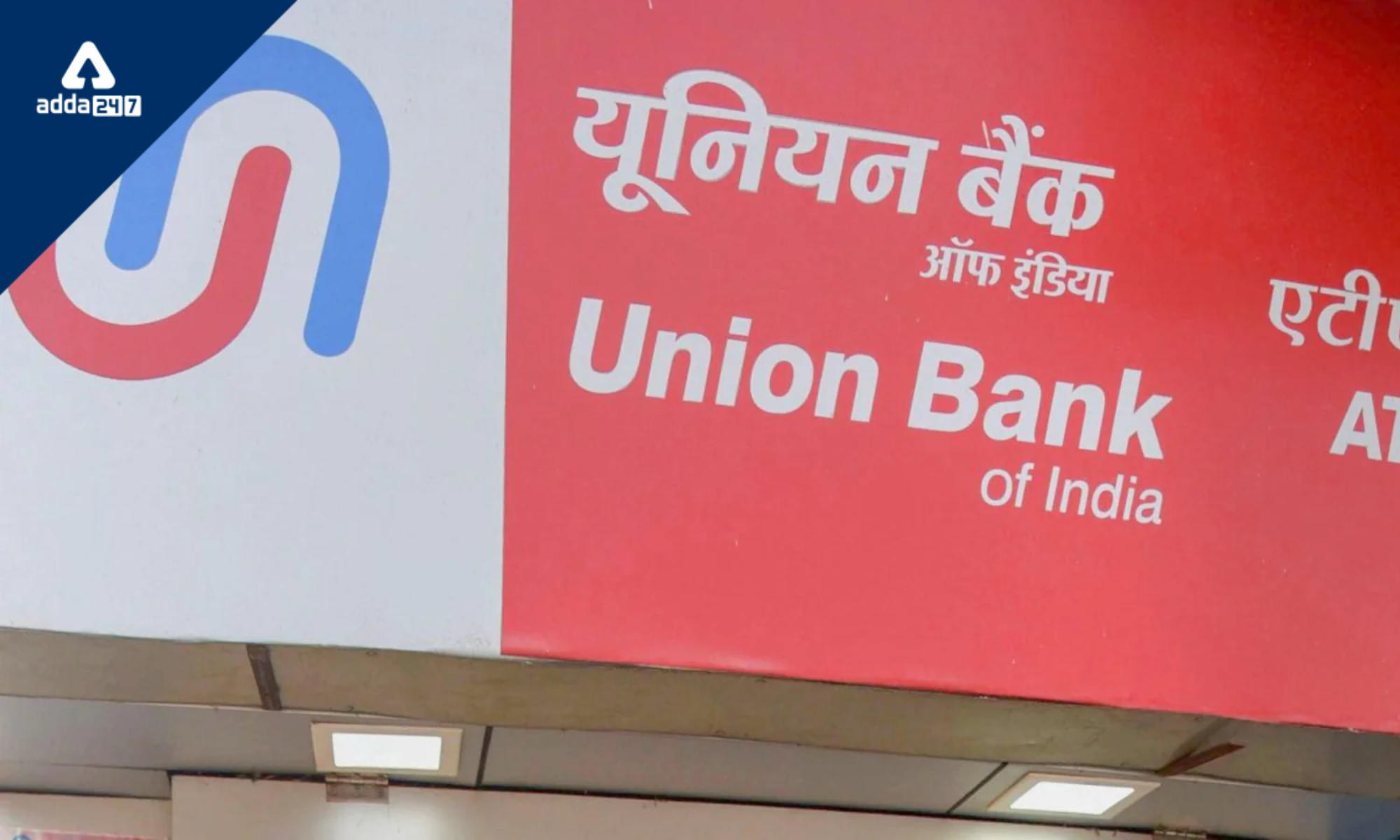 A. Manimekhalai, MD & CEO of Union Bank of India (UBI), wants Union Bank of India to surpass other Public Sector Banks and take the third-largest Public Sector Bank position in a time of few years.
Union Bank of India may even take into consideration buying a bank along the route. Manimekhalai, who became UBI's first female leader on June 7th, emphasised that the bank has set "RACE" as its aim for the year.
"RACE" — grow RAM (retail, agriculture and MSME) loans, improve Asset quality, increase CASA (current account, savings account deposits) and increase Earnings — as its goal for the year.
Economy News
7. India Received the Highest Annual FDI Inflows Of USD 84.8 billion In FY 21-22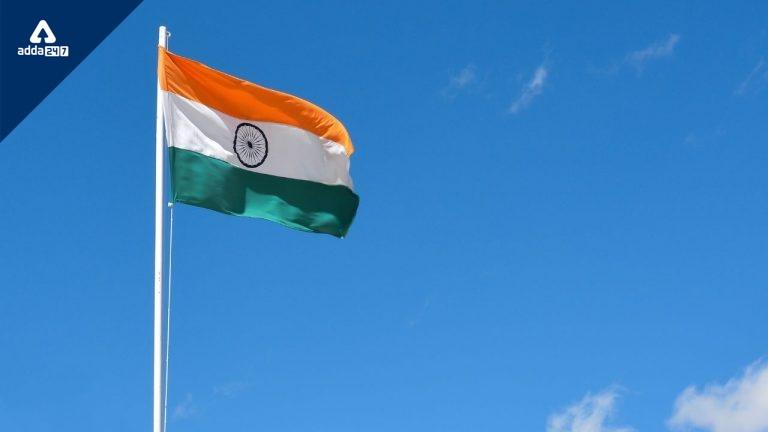 India received the highest annual Foreign direct investment (FDI) inflows of almost $85 billion in FY 21-22. India is rapidly emerging as a preferred country for FDI in the manufacturing sector.
FDI Equity inflow in Manufacturing Sectors have increased by 76% in FY 2021-22 ($ 21.34 billion) compared to previous FY 2020-21.
Foreign direct investment (FDI) is an investment made by a company or an individual in one country into business interests located in another country. FDI is an important driver of economic growth.
Defence News
8. INS Vikrant: Navy receives India's first indigenous aircraft carrier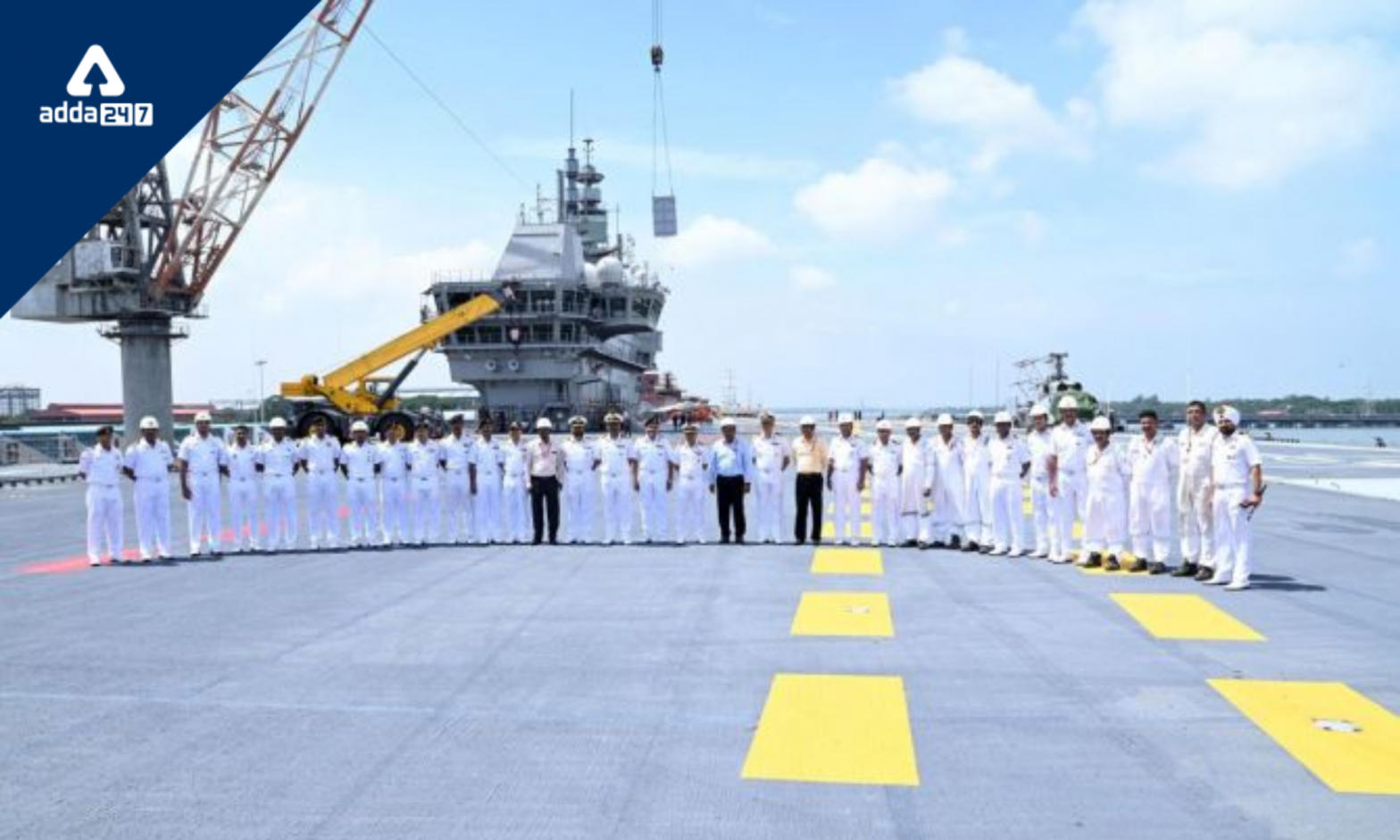 The indigenous aircraft carrier Vikrant, which was created by the Navy's own Directorate of Naval Design and will likely be commissioned on Independence Day, was delivered to the Navy by the Cochin Shipyard.
It bears the name of the Indian Naval Ship (INS) Vikrant, India's first aircraft carrier, which was an important participant in the war of 1971. The 262-meter-long carrier is significantly larger and more modern than her predecessor, with a full displacement of around 45,000 tonnes. The aircraft carrier has a top speed of 28 knots and is propelled by four gas turbines with a combined 88 MW of power.
Important Takeaways For All Competitive Exams:
Chief of the Naval Staff: Admiral R. Hari Kumar
9. Two MH-60 Romeo helicopters delivered to the Indian Navy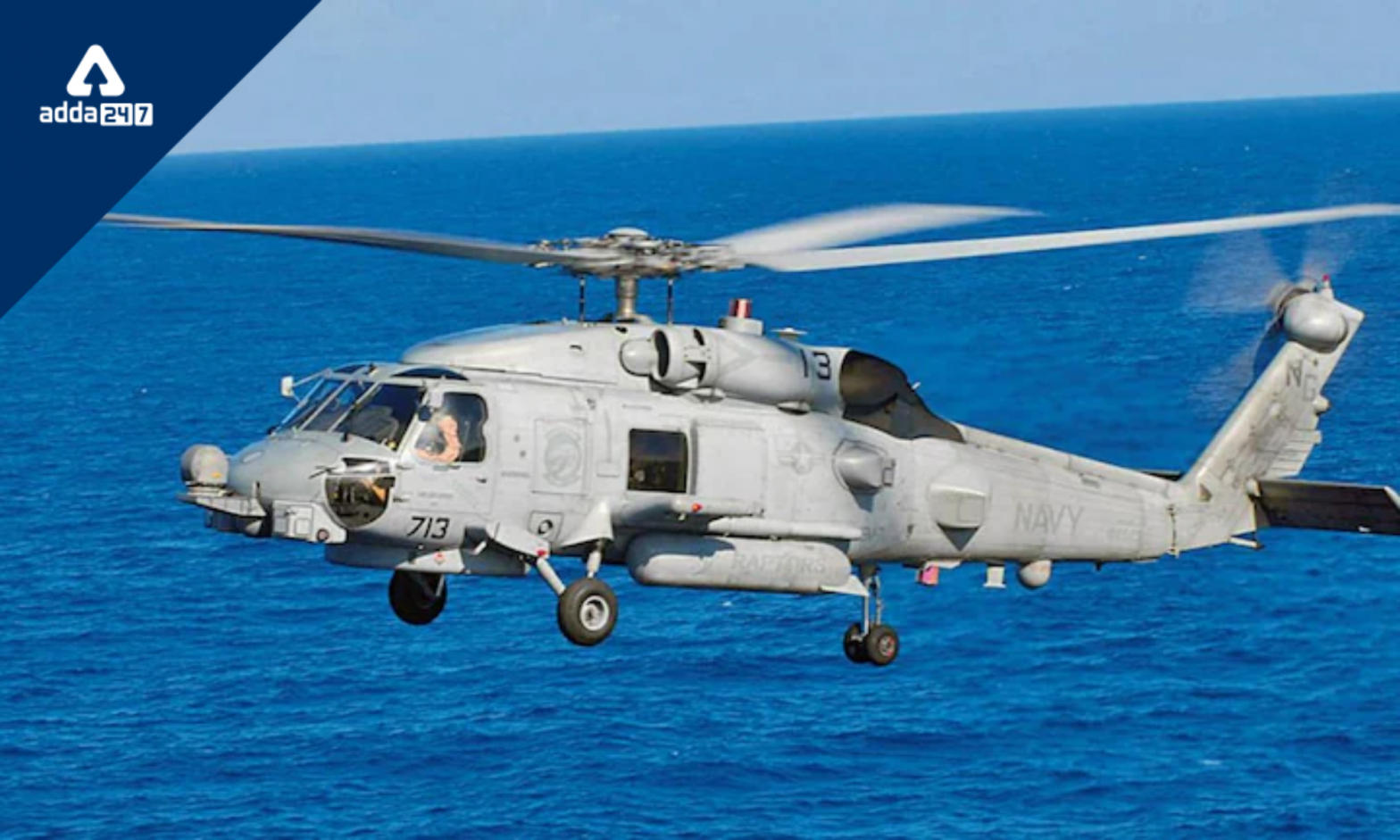 At Cochin International Airport, the American Navy delivered two MH-60 R multipurpose helicopters to the Indian Navy. All 24 MH 60R helicopters will be delivered by the end of 2025, with the third helicopter due to arrive in August of this year.
Under its Foreign Military Sales (FMS) programme, the US Department of State has authorised the sale of 24 MH-60R multi-mission helicopters to India. The potential is about USD 2.6 billion.
Awards News
10. Boris Johnson gives Churchill Leadership Award to Ukraine's Zelenskyy 
British Prime Minister, Boris Johnson has presented Ukrainian President Volodymyr Zelenskyy with the Sir Winston Churchill Leadership Award, drawing comparisons between the two leaders in times of crisis.
Zelenskyy accepted the award by video link during a ceremony at Johnson's London office that was attended by members of the Churchill family, Ukrainian Ambassador Vadym Prystaiko and Ukrainians who have received training from British soldiers.
The Churchill leadership award was first presented in 2006. Past recipients include Prince Charles, former British Prime Ministers Margaret Thatcher and John Major, and former US Secretary of State Madeleine Albright.
Summits and Conferences News
11. UAE, France, and India conduct discussions for maritime security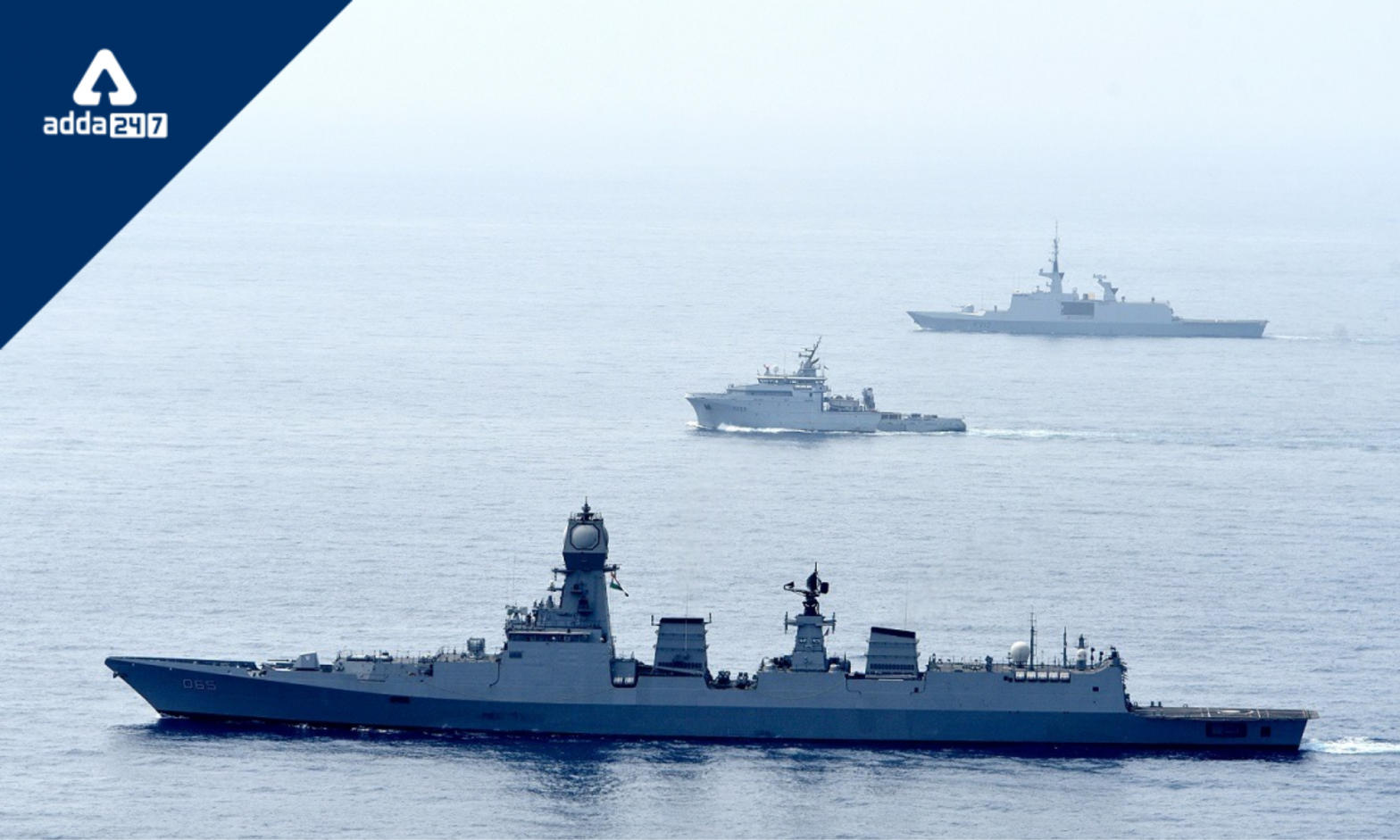 The focal points for India, France, and the United Arab Emirates met in trilateral fashion.
The next measures for enhancing trilateral cooperation in the Indo-Pacific area were also discussed.
Maritime Security, Humanitarian Aid and Disaster Relief, Blue Economy, Regional Connectivity, Cooperation in Multilateral Fora, Energy and Food Security, Innovation and Startups, Supply Chain Resilience, and Cultural and People-to-People Cooperation were some of the potential areas of trilateral cooperation that the three sides discussed.
Science and Technology News
12. ISRO generated $279 million in foreign currency through satellite launches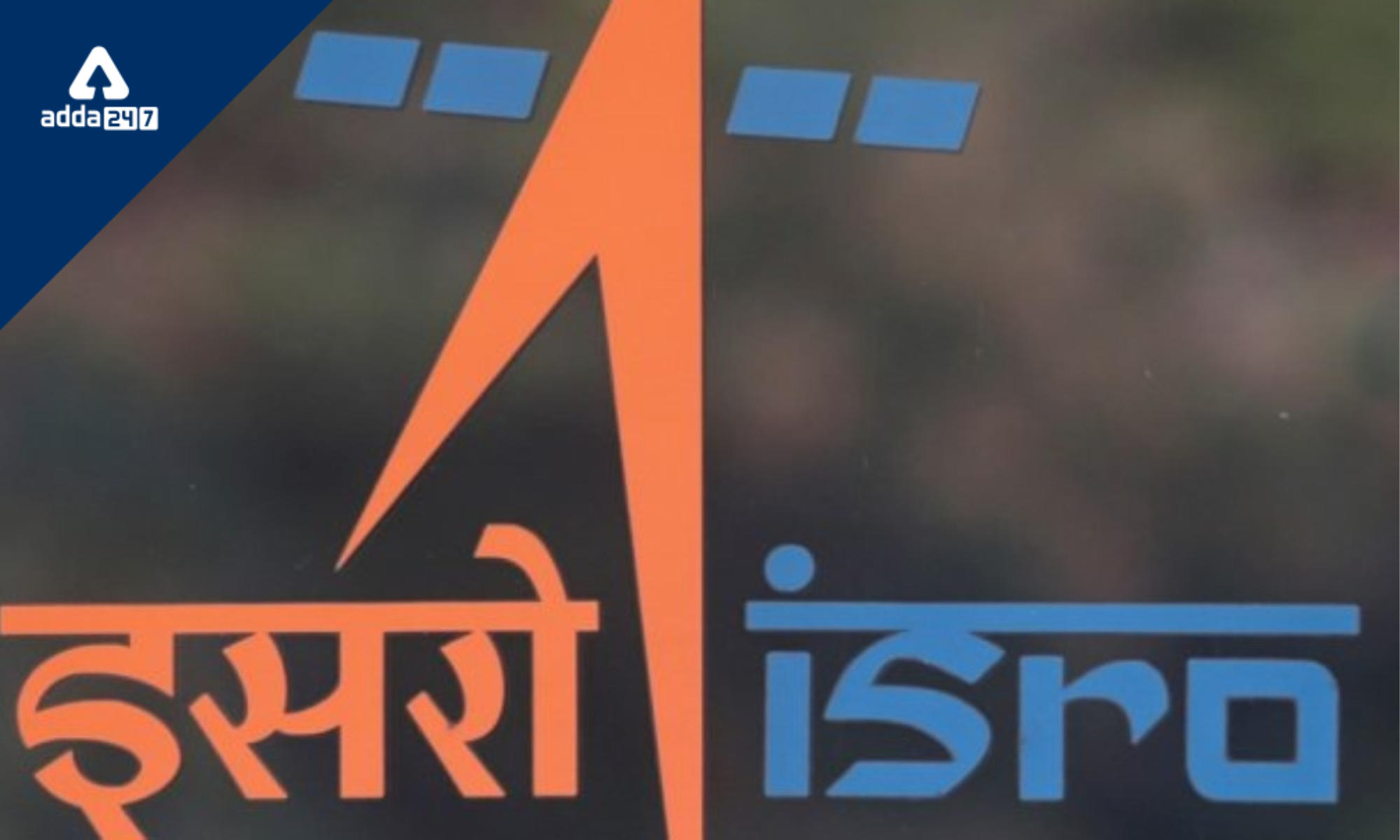 Dr. Jitendra Singh, India's Minister of State for Science and Technology, said in front of the parliament that the launch of foreign satellites by the Indian Space Research Organization (ISRO) brought in $279 million in foreign currency.
Antrix, the commercial arm of ISRO, made this money by launching 345 foreign satellites from 34 different nations. 56 million of these gains were paid out in dollars, while 223 million were paid out in euros (220 million Euros). There are 2,226 crore rupees in the total.
Important Takeaways for All Competitive Exams:
ISRO Chairman: Dr. K Sivan
Minister of State for Science and Technology: Dr. Jitendra Singh
ISRO's foundation Date: 15th August, 1969
ISRO's Founder: Dr. Vikram Sarabhai
Sports News
13. Asia Cup 2022 shifted from Sri Lanka to the UAE 
As informed by the Asian Cricket Council (ACC), the Asia Cup 2022 will now be held in United Arab Emirates (UAE). Earlier this event was scheduled to take place in Sri Lanka.
However, due to the economic crisis in the island nation, the tournament has been shifted to UAE. But the hosting rights of the game will still remain with Sri Lanka.
The tournament will be held from August 27 to September 11, 2022, in the T20 format. This is the second consecutive time that the tournament will be played in the UAE.
14. England's Leicester Cricket Ground named after Sunil Gavaskar 
England's Leicester Cricket Ground has been named after India's legendary cricketer, Sunil Gavaskar.
The Leicester Cricket Ground, the ownership of which lies with Bharat Sports and Cricket Club, has decided to name the ground after Gavaskar to acknowledge his immense contribution to uplifting Indian Cricket to a certain height.
There has been a ground already named after Sunil Gavaskar in the Kentucky area of the United States of America (USA) and there is another ground going through its finishing touches in the Zanzibar area of the African nation Tanzania which is also named after the former Indian opener.
15. Formula-one champion Sebastian Vettel announces retirement
Four-time Formula One champion, Sebastian Vettel who is currently a part of Aston Martin announced his retirement. The 35-year-old German driver declared that he will retire at the end of the season.
He is one of the most successful drivers in the F1 race is currently third on the list of all-time Grand Prix winners with 53 victories, trailing only Lewis Hamilton and Michael Schumacher.
16. 22nd Commonwealth Games kicks off at Birmingham, UK 
The 22nd edition of the Commonwealth Games kicked off with a glitzy opening ceremony at the Alexander Stadium in Birmingham, United Kingdom. The Prince of Wales, reading out from the Queen's letter, declares the Games open.
A total of 72 teams took part in the parade into Birmingham's Alexander Stadium. PV Sindhu and Manpreet Singh were India's flag-bearers at the parade of the CWG opening ceremony.
Important Days
17. International Tiger Day 2022 observed globally on 29 July
International Tiger Day is observed globally on 29th July every year. The day is celebrated to raise awareness among individuals, organisations, and governments about the importance of the conservation of tigers.
This day aims to encourage all to take appropriate action to save the wild cats. As per World Wildlife Fund, approximately 95 per cent of the population of tigers has declined in the last 150 years.
This year's theme for International Tiger Day 2022 is "India launches Project Tiger to revive the tiger population". They support initiatives that collaborate with regional people to safeguard tigers and also take strong action against poaching and illegal trade.
Important Takeaways for All Competitive Exams:
World Wildlife Fund Headquarters: 

Gland, Switzerland;

World Wildlife Fund Founded: 

29 April 1961;

World Wildlife Fund Director: 

Marco Lambertini (Director General);

World Wildlife Fund Founders: 

Prince Philip, Duke of Edinburgh.
18. World Nature Conservation Day 2022 celebrates globally 
World Nature Conservation Day is observed on July 28 every year. The objective is to spread awareness regarding the preservation of nature and biodiversity for a healthy environment which is required for stable and prospering humankind.
It is also marked as the day to create positive opinions about climate change. World Nature Conservation Day acknowledges that a healthy environment is a foundation for a stable and healthy society.
This year World Nature Conservation Day will be celebrated under the theme "Cut Down on Plastic."
Obituaries News
19. Famous UK-based Punjabi singer Balwinder Safri passes away
Veteran Punjabi singer Balwinder Safri has passed away. He was 63. Punjab-born Safri, who was based in Birmingham, was part of the UK bhangra scene since 1980 and formed the Safri Boyz Band in 1990.
Safri, known for hit Punjabi tracks such as "Rahaye Rahaye" and "Chan Mere Makhna", slipped into coma in April after suffering brain damage following a heart surgery. He was discharged from New Cross Hospital in Wolverhampton on July 15 after recovering from coma and was moved to a specialist rehabilitation centre.
20 Padma Shri awardee Sushovan Banerjee passes away
Padma Shri Sushovan Banerjee famous as Bengal's 'one rupee doctor' has passed away. Based in Bolpur, Birbhum district, Banerjee was known for treating patients for nearly 60 years at Re 1 per visit.
In 2020, he was conferred with the Padma Shri for his contribution in the field of medicine. In the same year, his name found a place in the Guinness World Records for treating the maximum number of patients.
29th July | Current Affairs 2022 | Current Affairs Today | Current Affairs by Ashish Gautam
Click Here to Register for Bank Exams 2021 Preparation Material
Visit Achieversadda.com and participate in discussions with other aspirants and achievers. Get answers to your queries and connect with others on Achieversadda.com

All the Best BA'ians for the Bank exam!