Daily GK updates are incorporated with the important news that made the current affairs headlines for banking or other competitive exams. Daily GK Update is the complete bag of the important news that is held all day long. One should have complete knowledge about banking terms, current affairs news, etc. So, here is the GK update for 29th  June 2022 to help you prepare the Current affairs part. After reading this section, you can successfully attempt Current Affairs Quiz.
Here is the Daily GK Update of the 29th  June 2022 covering the following news headlines: Honey Testing Lab, BRICS, One health pilot, Zomato, NITI Aayog, G7 meeting, National MSME Award 2022.
Top 16 Daily GK Updates: National & International News 
Here is providing below the top 16 important Daily General Knowledge 2022 updates with national & international news.
National News
1. Arjun Meghwal presented with the holy Kapilvastu relics brought back from Mongolia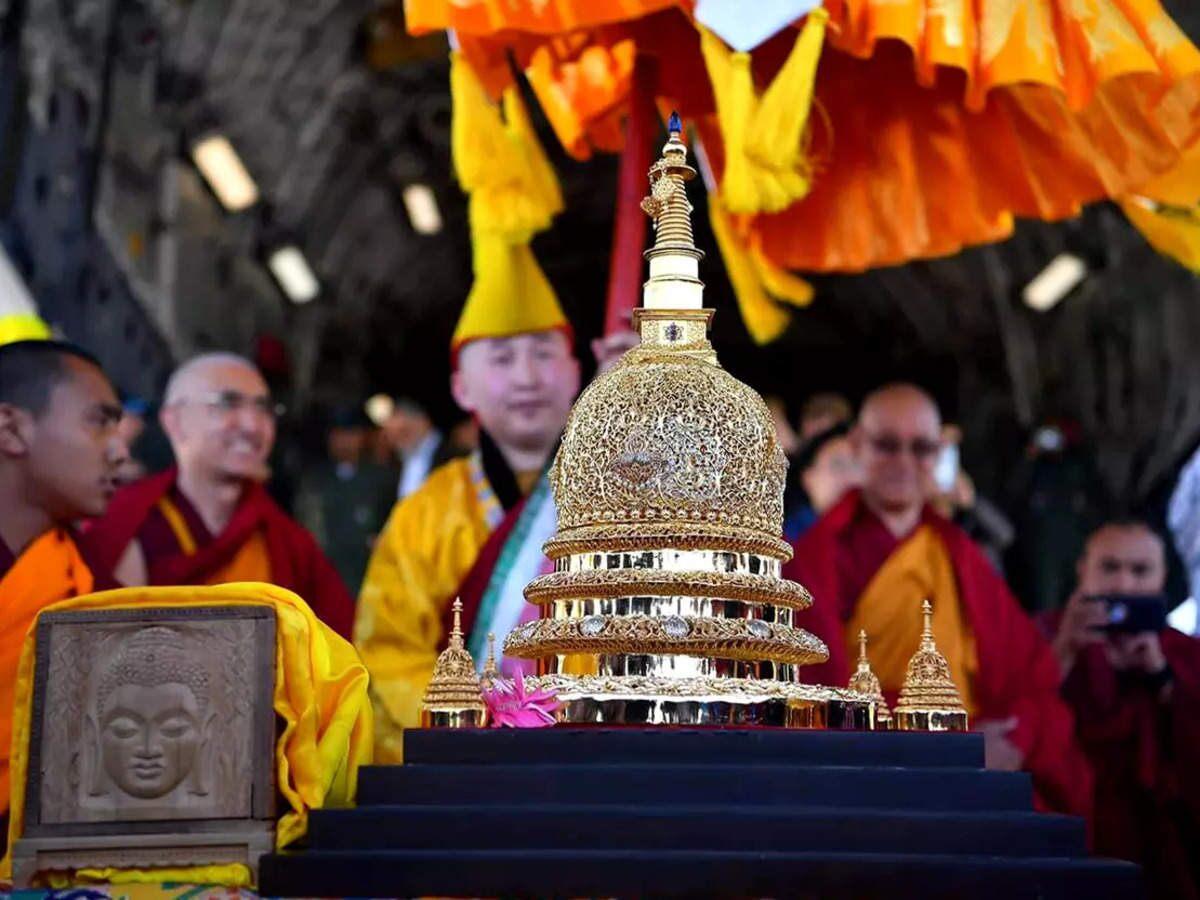 Following a 12-day exhibition at the Batsagaan Temple on the grounds of Gandan Monastery, Mongolia, in honour of Mongolian Buddha Purnima, the four Holy Relics of the Lord Buddha returned to India.
The sacred relics were presented to Union Minister Shri Arjun Meghwal in Ghaziabad. Due to high demand from the Mongolian people, the presentation of the holy relics had to be extended by a few days.
Important takeaways For All Competitive Exams:
Minister of State for Parliamentary Affairs & Culture: Shri Arjun Ram Meghwal
2. Honey Testing Lab in Nagaland inaugurated by Union Agriculture Minister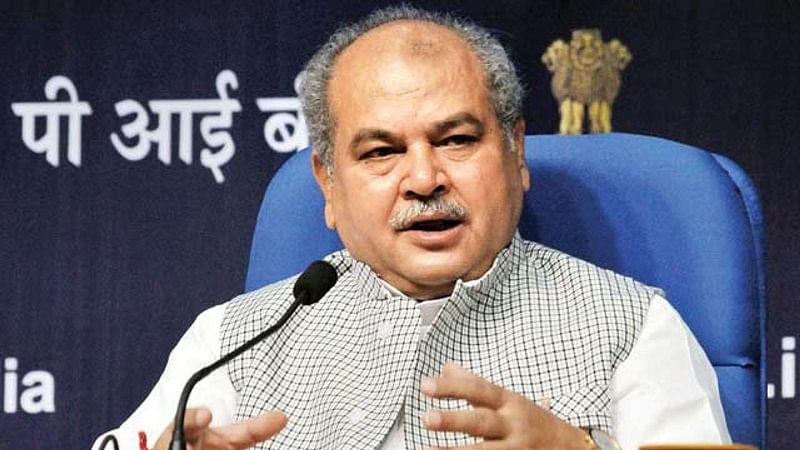 During his visit to Nagaland, the Union Minister for Agriculture and Farmers Welfare, Narendra Singh Tomar, officially inaugurated the Dimapur Honey Testing Laboratory.
The honey testing facility will support beekeepers and producers in testing their produced honey. At the North-East Agri Expo, Chumaokedlma, Tomar was attending an event.
Among others, G. Kaito, the Nagaland Agriculture Minister, Chief Secretary J. Alam, and Central Horticulture Commissioner Prabhat Kumar attended the ceremony.
Important Takeaways For All Competitive Exams:
Union Minister for Agriculture and Farmers Welfare: Narendra Singh Tomar
Nagaland Agriculture Minister: G. Kaito
Chief Secretary of Nagaland:  J. Alam
Central Horticulture Commissioner: Prabhat Kumar
International News
3. Iran, Argentina applies to join China and Russia in BRICS club 
Iran has submitted an application to become a member in the group of emerging economies known as the BRICS. Iran's membership in the BRICS group, which includes Brazil, Russia, India, China and South Africa, "would result in added values for both sides," Iran's Foreign Ministry spokesperson.
Argentina had also applied to join the group. Argentina's President Alberto Fernandez, currently in Europe, has in recent days reiterated his desire for Argentina to join BRICS.
States News
4. 'One health pilot' initiative launched in Bengaluru 
The Department of Animal Husbandry & Dairying (DAHD) will be launched the One Health pilot in Bengaluru, Karnataka.
The programme is aimed at bringing stakeholders from animal, human and environment health on a common platform to address challenges.
DAHD in collaboration with the Bill & Melinda Gates Foundation (BMGF) and The Confederation of Indian Industry (CII) as implementation partner is implementing the One-Health Framework undertaking project in the states of Karnataka and Uttarakhand, the Ministry of Fisheries, Animal Husbandry & Dairying.
Appointments News
5. Mukesh Ambani Resigns, Akash Ambani is New Jio Chairman 
Mukesh Ambani's eldest son Akash Ambani will take over as chairman of Jio Infocomm's board, the digital division of Reliance industries, in what is viewed as the 65-year-old billionaire's succession planning.
Mukesh Ambani has resigned as the company director effective from 27 June.
Mukesh Ambani will continue to serve as chairman and managing director of Reliance Industries Ltd (RIL) and as the chairman of Jio Platforms Ltd, the parent firm of all Jio digital services brands, including Reliance Jio Infocomm. Broadly, Reliance operates under three main business segments, petrochemicals and oil refining, retail, and digital services, which includes telecom.
Business News
6. Zomato acquired Blinkit for Rs 4,447 crore in all-stock deal 
Zomato (Online food delivery platform) has announced the acquisition of Blink Commerce (Blinkit), earlier known as Grofers India. The company's Board of Directors approved a proposal to acquire cash-strapped quick commerce company Blinkit for Rs 4,447 crore.
Last year, Zomato extended USD 50 million loans to Grofers India Private Limited. Zomato already owned more than a 9 percent stake in Blinkit (earlier Grofers). While the earlier Blinkit deal value was around $700 million, the drop in Zomato's share price reduced it to $568 million.
Important Takeaways For All Competitive Exams:
Zomato Founded: July 2008;
Zomato Founders: Deepinder Goyal; Pankaj Chaddah
Zomato Headquarters: Gurgaon, Haryana
7. Acemoney launched new wearable ATM cards and Offline UPI 
Acemoney has launched UPI 123Pay payment and wearable ATM cards. The UPI 123Pay payment allows people to carry out cashless transactions without smartphones or internet connections using feature phones.
The wearable ATM cards are gadgets designed as key chains and rings that enable people to carry out cashless transactions without ATM cards and phones.
Economy News
8. NITI Aayog releases a report on India's Gig Economy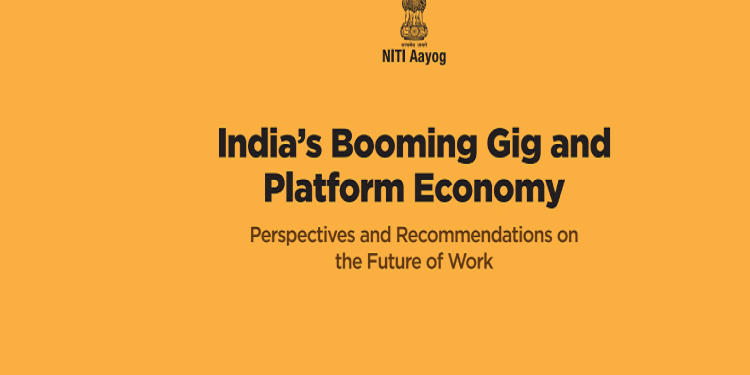 A report titled "India's Booming Gig and Platform Economy" was released by NITI Aayog. Suman Bery, vice chairman of NITI Aayog, Amitabh Kant, and Dr K Rajeswara Rao, special secretary, released the report.
The study, which is a first of its kind, offers in-depth viewpoints and suggestions on the gig-platform economy in India. CEO Amitabh Kant emphasised the industry's potential to generate jobs in light of India's growing urbanisation, and widespread access to the internet, digital technology, and cellphones.
Important Takeaway for All Competitive Exams:
Chairperson of NITI Aayog: PM Narendra Modi
Vice chairman of NITI Aayog: Suman Bery
Summits and Conferences News
9. Conclusion of G7 meeting in Germany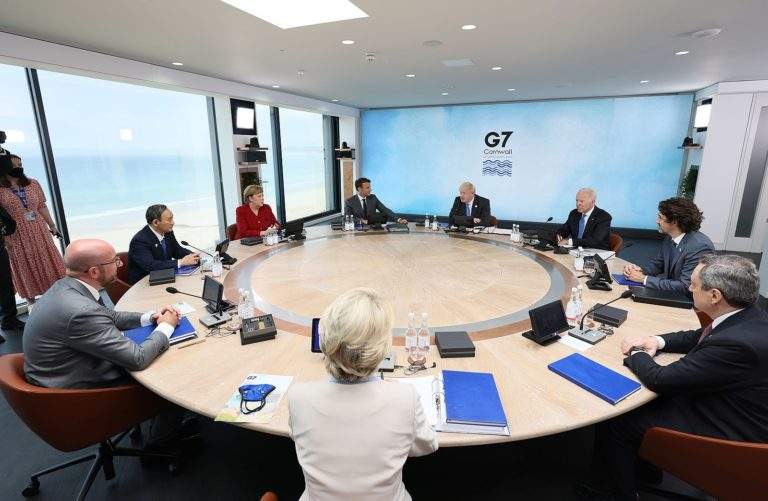 At the G7 meeting in Germany, United States and other major nations came to an agreement at their summit's conclusion to concentrate on China's growing threats, despite the fact that the three-day G7 meeting's most pressing issue was Russia's conflict in Ukraine.
In a communique, the Group of Seven countries articulated a strategy for challenging Beijing regarding its economic policies and human rights violations.
In the statement, Beijing was encouraged to respect human rights and Hong Kong's autonomy as well as to help to put an end to Russian aggression in Ukraine.
It was also denounced for its aggressive actions in the East and South China Seas.
Regarding China's contribution to the world economy, they are still consulting on collective responses to issues posed by nonmarket policies and practises that distort the global economy, including those outside of the G-7.
Awards News
10. Global Airwards Best Drone Organization Award wins by IG Drones 
The Delhi-based leading Drone enterprise platform company IG Drones has been felicitated with the "Best Drone Organization – Start-up Category" by Airwards.
IG Drones has been selected for the award for its approach of helping local communities and giving access to technology to various stakeholders during natural disasters and calamities.
IG Drones is developing new technology-based disaster response and mitigation to increase the efficiency and efficacy of first responders' aid in emergency response and catastrophe mapping.
Using drone and GIS technology, they've saved hundreds of thousands of lives throughout national disasters such as the Assam Floods, Amphan Cyclone, Fani Cyclone, and Jajpur Flood in Odisha, Maharashtra Flood, and Uttarakhand CloudBurst.
11. Odisha govt bags first prize in National MSME Award 2022 
The Micro, Small and Medium Enterprises (MSMEs) Department, Government of Odisha has been awarded first prize in the category "National MSME Award 2022 to States/UTs for outstanding contribution in the promotion and Development of MSME Sector" by virtue of various developmental initiatives taken up for the development of MSMEs.
Bihar and Haryana were second and third respectively.
To read the complete article: Click Here
12. Utama won the Transylvania Trophy at the 21st TIFF Edition 
The winners of the 21st edition of the Transilvania International Film Festival were applauded  at the Awards Ceremony, organised in the Unirii Square in Cluj-Napoca.
Utama, the debut film of director Alejandro Loayza Grisi, was chosen as this year's big winner and awarded the 10,000 euro Transylvania Trophy.
The Bolivian production also won over the TIFF audience, and was also awarded the Audience Award of 2,000 euro by MasterCard, as voted by the filmgoers at the Festival.
Best Director Award went to filmmaker Guomundur Arnar Guomundsson, awarded for the "credible, original and brilliant universe" he created in Beautiful Beings.
For their exceptional roles in The Night Belongs to Lovers, actors Laura Müller and Schemci Lauth, were awarded the Best Performance Award by Conceptual Lab by Theo Nissim.
Sports News
13. Olympic Champion Sydney McLaughlin breaks own 400m hurdles world record 
The National Insurance Awareness Day is observed on 28 June. The main objective of the day is to make people aware about the several benefits of investing in an insurance plan or policy.
Insurance policies offer financial cover in case of unfortunate happenings such as injury, accident or losses in business, among others, if one remembers to pay their premium regularly.
Nicholas Barbon, an English economist, physician, and financial speculator set up the first fire insurance company in 1666 CE. He came up with this idea after a huge fire in London destroyed the city.
14. International Day of the Tropics observed on 29 June 
International Day of the Tropics is observed globally on 29 June. The International Day of the Tropics celebrates the extraordinary diversity of the tropics while highlighting unique challenges and opportunities nations of the Tropics face.
It provides an opportunity to take stock of progress across the tropics, to share tropical stories and expertise and to acknowledge the diversity and potential of the region.
Obituaries News
15. Business Tycoon Pallonji Mistry passes away 
Renowned business tycoon Pallonji Mistry has passed away at the age of 93. He was the Chairman of the Shapoorji Pallonji Group, one of the largest business firms in India.
He was honoured with the Padma Bhushan in 2016 for his contribution in the field of industry and trade.
16. A noted lyricist, Chowallor Krishnakutty passes away 
In Kerala, noted lyricist, author and journalist, Chowalloor Krishnankutty passed away at a private Medical College Hospital in Thrissur. He was 86.
A former Staff Artist with AIR, Krishnankutty penned over 3000 devotional songs and authored more than 200 books. He retired as an Assistant Editor with the Malayala Manorama daily.
29th  June | Current Affairs 2022 | Current Affairs Today | Current Affairs by Ashish Gautam
Click Here to Register for Bank Exams 2021 Preparation Material
Visit Achieversadda.com and participate in discussions with other aspirants and achievers. Get answers to your queries and connect with others on Achieversadda.com

All the Best BA'ians for the Bank exam!