Daily GK updates are incorporated with the important news that made the current affairs headlines for banking or other competitive exams. Daily GK Update is the complete bag of the important news that is held all day long. One should have complete knowledge about banking terms, current affairs news, etc. So, here is the GK update of the 30th April 2022 to help you prepare the Current affairs part. After reading this section, you can successfully attempt Current Affairs Quiz.
Here is the Daily GK Update of the 30th April 2022 covering the following news headlines: International Jazz Day, World Veterinary Day, Whitley Gold Award, Best Infrastructure Project' Award, bob World Gold, Google.
Top 15 Daily GK Updates: National & International News 
Here is providing below the top 15 important Daily General Knowledge 2022 updates with national & international news.
International News
1. US lists India, Russia and China on its intellectual property protection priority watch list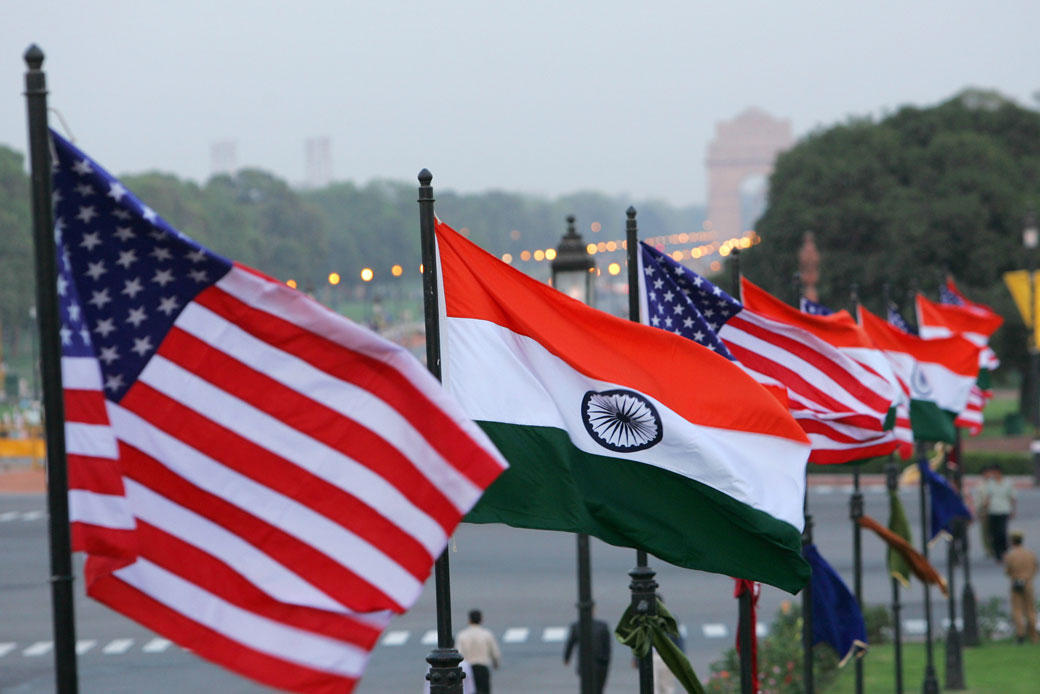 India, China, Russia, and four other countries were added to the US's annual 'Priority Watch List' for intellectual property protection and enforcement. Argentina, Chile, Indonesia, and Venezuela are among the other countries on the Office of the United States Trade Representative's list. 
US Trade Representative Katherine Tai indicated in her Special 301 Report on the adequacy and effectiveness of US trading partners' protection and enforcement of intellectual property rights that these nations will be the focus of particularly intense bilateral engagement in the next year.
Algeria, Barbados, Bolivia, Brazil, Canada, Colombia, Dominican Republic, Ecuador, Egypt, Guatemala, Mexico, Pakistan, Paraguay, Peru, Thailand, Trinidad & Tobago, Turkey, Turkmenistan, Uzbekistan, and Vietnam are among the countries on the Watch List, which require bilateral attention to address underlying IP issues.
States News
2. Maharashtra became India's 1st state to develop Migration Tracking System app
Maharashtra became the first state in India to develop a website-based Migration Tracking System (MTS) application to track the movement of migrant workers through individual unique identity numbers.
The MTS project aims to ensure the continuity of Integrated Child Development Services (ICDS) for migrant beneficiaries, such as children under the age of 18, lactating mothers, and pregnant women who are registered with Anganwadi centres.
Migration workers will be tracked to ensure the portability of the ICDS for their families in their destination districts within or outside the state until their return to their native places. ICDS is a centrally sponsored scheme implemented by the Ministry of Women and Child Development. It was launched in 1975.
Important takeaways for all competitive exams:
Maharashtra Capital: Mumbai;
Maharashtra Governor: Bhagat Singh Koshyari;
Maharashtra Chief minister: Uddhav Thackeray.
Appointments News
3. Former SBI chairman Rajnish Kumar joined Indifi Technologies as advisor
Online lending platform, Indifi Technologies has appointed former chairman of SBI, Rajnish Kumar as an advisor. Presently, he sits on the boards of HSBC Asia Pacific, L&T Infotech, Hero MotoCorp and BharatPe.
As an advisor, he will engage with the management on the company's growth strategy and provide guidance in the financial services sector. In this capacity, Kumar will engage with the management on the company's growth strategy and provide guidance in the financial services sector.
In his earlier assignments, he has also served as the Managing Director of National Banking Group and as the Managing Director of Compliance and Risk at SBI. He was previously appointed as a non-executive director at HSBC's Hong Kong-headquartered Asia unit; Baring has also served as Senior Advisor to Private Equity Asia, and as an Advisor to Kotak Investment Advisors.
He recently joined the International Strategic Advisory Board of Dun & Bradstreet, a global provider of business decision data and analytics.
4. Anshul Swami, former retail chief of RBL Bank, named as MD-CEO of Shivalik Small Finance Bank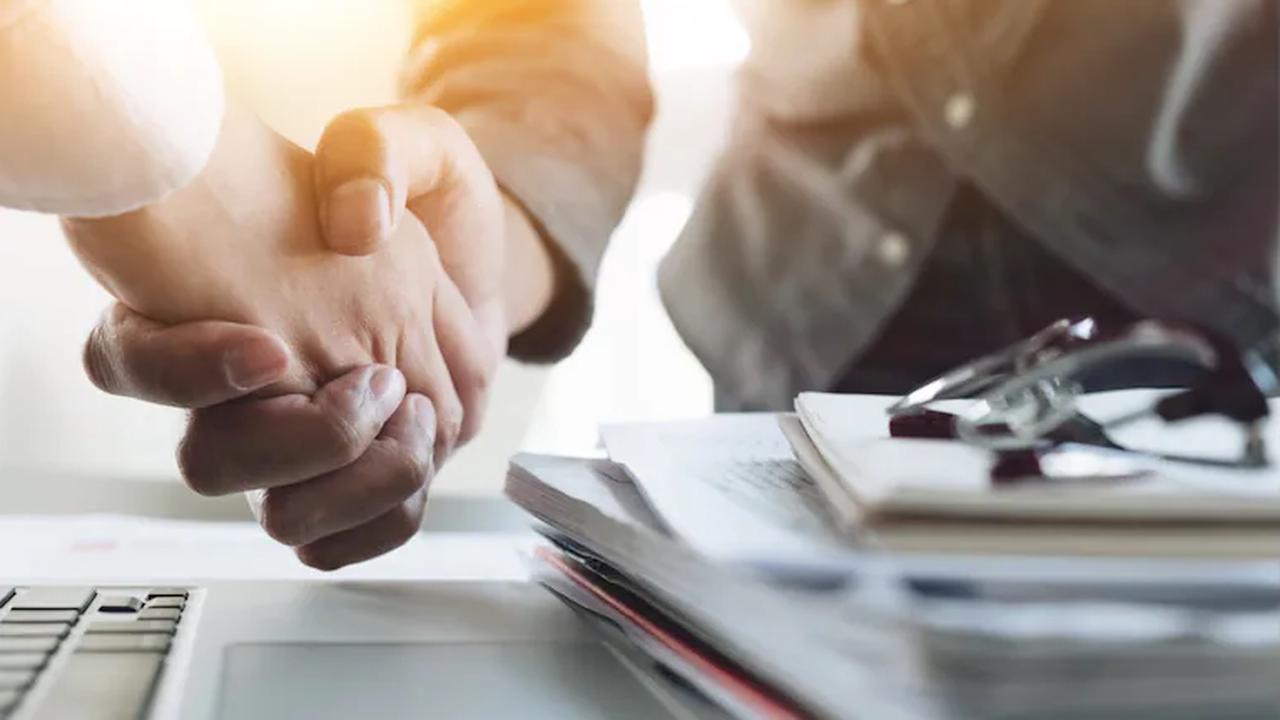 Anshul Swami has been named managing director and chief executive officer of Shivalik Small Finance Bank. Swami's nomination has already been accepted by the Reserve Bank of India (RBI).
Swami succeeds Suveer Kumar Gupta, who co-founded the bank and guided it through its transformation from an urban co-operative to a local finance institution. According to insiders, Gupta will now serve as an adviser to the Board of Directors.
Agreements News
5. Telangana and Google have inked a MOU on Digital Economy for Young and Women entrepreneurs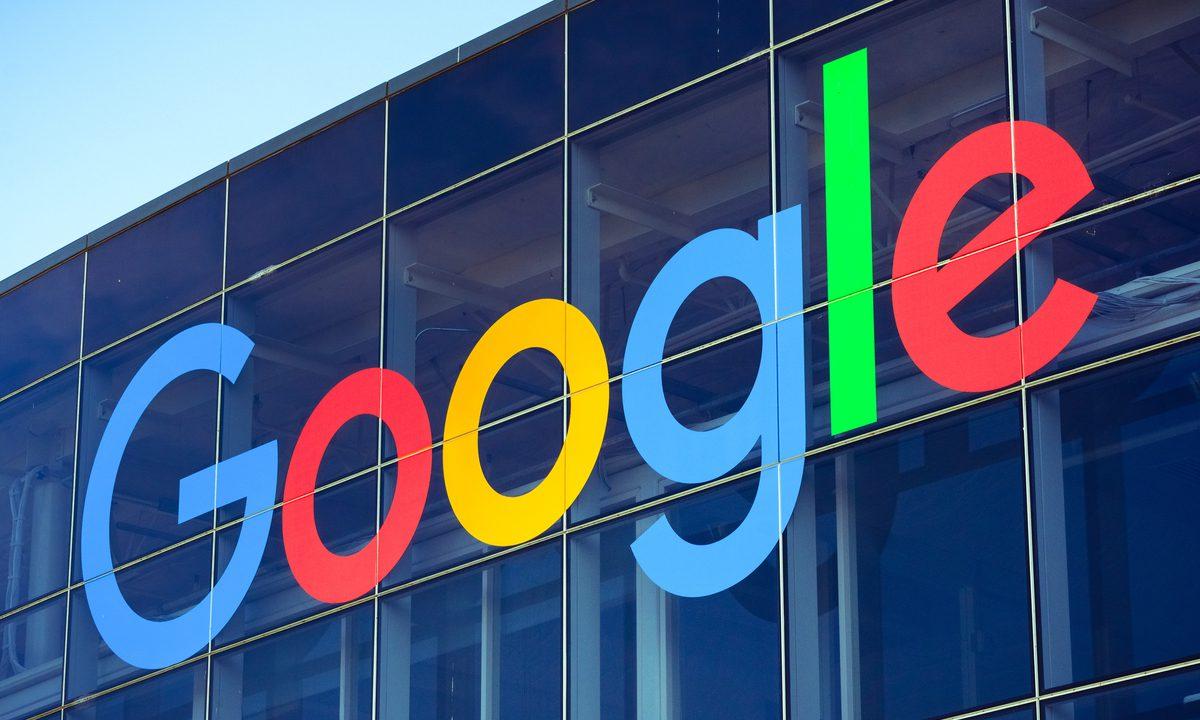 Google signed a MoU with the Telangana government to bring the benefits of the digital economy to the state's young and women entrepreneurs, and officially off the construction of its three million square foot headquarters in the city from the ground up.
Telangana IT and Industries Minister K T Rama Rao was present when the MoU was signed.
For decades to come, a 3 million sq ft energy-efficient campus designed with sustainability will be a hallmark for Hyderabad.
Throughout its design, the three million square foot structure prioritises sustainability and energy efficiency.
Google will work with the government through its various arms to provide scholarships for Google Career Certificates to Telangana's youth, support women entrepreneurs through digital, business, and financial skills training, and support the government's efforts to modernise schools with digital teaching and learning tools and solutions under the new initiative.
The US-based Corporation will also support the state government's attempts to improve public transportation and the use of digital technologies in agriculture as part of the cooperative endeavour.
Important Takeaways;
Telangana IT and Industries Minister: K T Rama
Chief Minister of Telanga: Sri Kalvakuntla Chandrashekar Rao
Google CEO: Sundar Pichai (Full name: Pichai Sundararajan)
Google India's Country Head and Vice President: Sanjay Gupta
Banking News
6. Bank of Baroda launched a new feature 'bob World Gold' for senior citizens 
Bank of Baroda has launched "bob World Gold", a new feature on its bob World mobile banking platform for seniors and the elderly. It is a unique digital banking platform that has been designed to provide its senior customers with a simple, smooth and secure mobile banking experience.
This platform has easy navigation, large fonts, sufficient spacing and clear menus. The idea behind bob World Gold was to look at every element from the lens of this demographic and understand their specific requirements from a digital banking platform.
Important takeaways for all competitive exams:
Bank of Baroda Founded: 20 July 1908;
Bank of Baroda Headquarters: Vadodara, Gujarat;
Bank of Baroda Managing Director & CEO: Sanjiv Chadha;
Bank of Baroda Tagline: India's International Bank;
Bank of Baroda Amalgamated Banks: Dena Bank & Vijaya Bank in 2019.
Business News
7. World Bank approved $47 million program for India's Mission Karmayogi program
The World Bank has approved a USD 47 million projects to support the Government of India's Mission Karmayogi, a national program to build civil service capacity. There are nearly 18 million civil servants employed across India, with approximately two-thirds at the state government and local authority levels.
The Bank's financing aims to support the Government's objectives of enhancing the functional and behavioural competencies of approximately four million civil servants. It will focus on three components: the development and implementation of competency frameworks; the development of an integrated learning platform; and program monitoring, evaluation, and management.
8. Air Asia to merge by Tata Group with Air India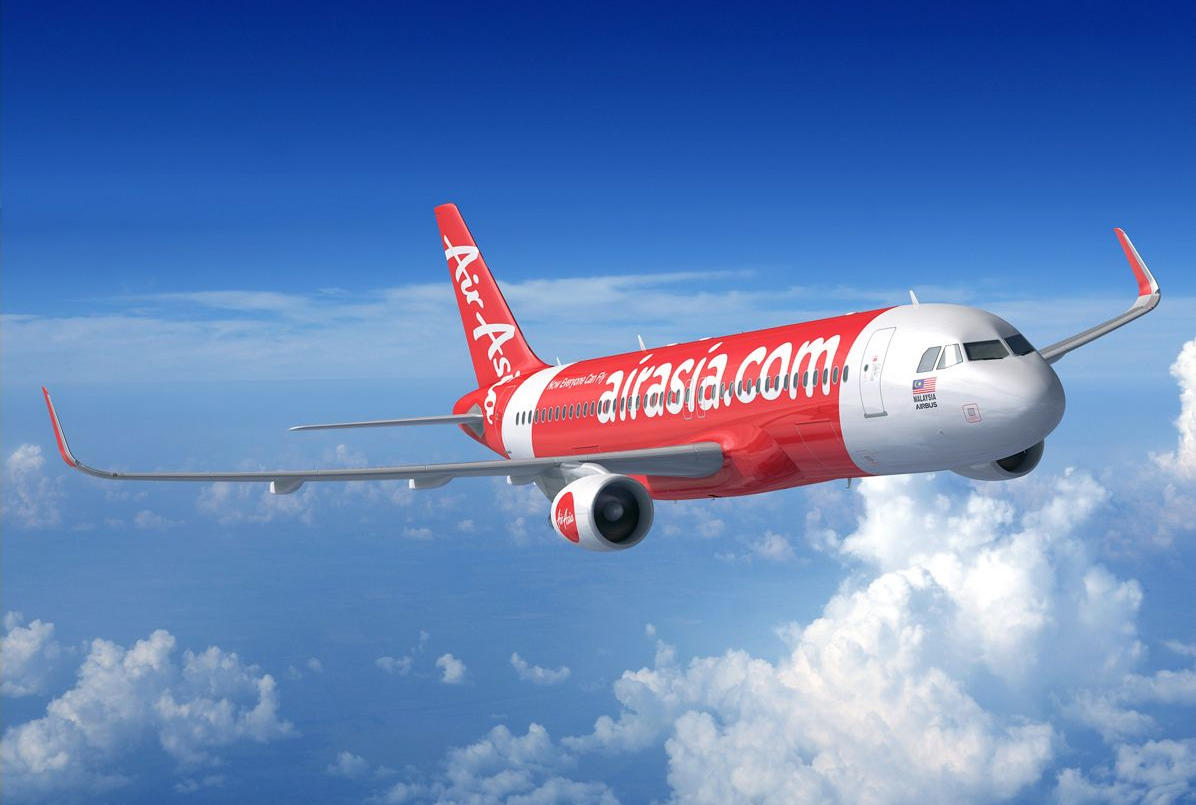 The Tata Group has been attempting to improve Air India's performance since its takeover in January 2022. That includes its on-time performance. The Tata's most recent job is to consolidate their aviation operations. The Competition Commission of India (CCI) has already been notified of Air India's intention to merge with AirAsia India.
Regardless of how the relevant markets are defined, the airline claims that the Proposed Combination will neither transform the competitive environment or have a significant negative impact on competition in India.
Awards News
9. BRO's Atal Tunnel Receives 'Best Infrastructure Project' Award
The Border Roads Organisation (BRO) engineering marvel, Atal Tunnel, built-in Rohtang in Himachal Pradesh, received the Indian Building Congress (IBC) 'Best Infrastructure Project' award in New Delhi.
More than thirty state-of-the-art infrastructure projects were nominated for the award. The IBC jury selected the strategic tunnel as the 'Best Project for Excellence in Built Environment' in 2021.
The tunnel, built using the New Austrian Tunnelling Method (NATM), was dedicated to the nation by Prime Minister Narendra Modi on October 3, 2020.
It is equipped with a semi-transverse ventilation system, where large fans separately circulate air throughout the tunnel. For evacuation during emergencies, an emergency tunnel has been integrated into the tunnel cross-section beneath the main carriageway.
Fires inside the tunnel will be controlled within an area of 200 metres, and fire hydrants are provided at specific locations throughout the tunnel.
Pollution sensors continuously monitor the air quality in the tunnel, and if the air quality is below the desired level, fresh air is injected into the tunnel via two heavy-duty fans on each side of the tunnel.
10. Snow leopard conservationist Charudutt Mishra wins Whitley Gold Award
Noted snow leopard expert and wildlife conservationist Charudutt Mishra has won the prestigious Whitley Gold Award for his contribution to involving indigenous communities in the conservation and recovery of big cat species in Asia's high mountain ecosystems.
Princess Anne presented the award to Mishra at London's Royal Geographic Society. This is his second Whitley Fund for Nature (WFN) Award. He got the first in 2005.
Mishra is co-founder of Mysore (Karnataka)-based Nature Conservation Foundation and executive director of the Snow Leopard Trust.
Mishra established India's first community-based initiatives to save the endangered snow leopard. These include innovative livestock insurance programmes to boost income and discourage retaliatory killings and locally-managed wildlife reserves on community land.
11. Ardeshir B K Dubash honoured with highest diplomatic award by Peru Government
The former Honorary Consul of Peru in Mumbai, Ardeshir B.K. Dubash has received the Order of "Merit in the Diplomatic Service of Peru Jose Gregorio Paz Soldan" by the Ministry of Foreign Affairs of Peru.
Ambassador of Peru in India, H.E. Carlos R. Polo has conferred the award to him. Dubash was designated as Honorary Consul of Peru in 1973. The Order of Merit was instituted in 2004, named after José Gregorio Paz Soldán.
The Order of Merit, which was instituted in 2004, takes its name from Jose Gregorio Paz Soldan, a distinguished Peruvian official who established the Peruvian diplomatic service and who held the office of Minister of Foreign Affairs on three different occasions.
Science and Technology
12. New Space India Limited and OneWeb signed for satellite launches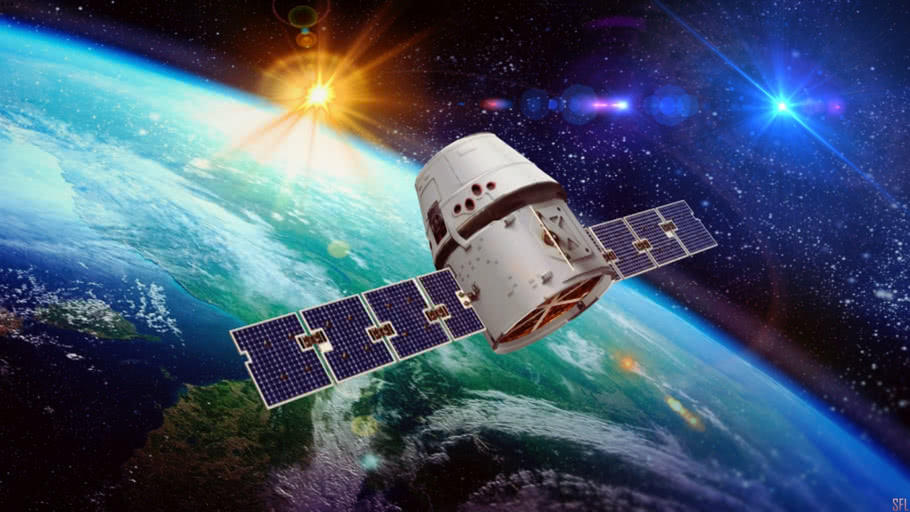 One Web, a Bharti group company, and New Space India Limited, the commercial arm of the Indian Space Research Organisation, have signed a satellite launch deal. The Satish Dhawan Space Centre (SDSC) at Sriharikota, Andhra Pradesh, is expected to launch New Space in 2022.
OneWeb's whole in-orbit constellation of 428 satellites, or 66% of the intended total fleet, will be added to the global network to enable high-speed, low-latency connectivity.
This launch contract follows a separate agreement announced in March 2022 between OneWeb and SpaceX to allow the firm to resume satellite launches.
The upcoming launches will add to OneWeb's total in-orbit constellation of 428 satellites, accounting for 66% of the planned total fleet, in order to build a global network that will deliver high-speed, low-latency satellite broadband services to rural and remote areas around the world, including India.
OneWeb is launching a global fleet of 648 low-earth-orbit satellites.
Important Takeaways:
NSIL CMD Radhakrishnan Durairaj
NSIL Director, Technical & Strategy: Arunachalam
ISRO Chairman: S. Somanath.
Important Days
13. World Veterinary Day 2022: 30th April
World Veterinary Day is observed on the last Saturday of April every year. This year it falls on 30th April 2022. World Veterinary Association was established with an objective to provide global leadership for the veterinary profession and promote animal health and welfare and public health through advocacy, education, and partnership.
The theme for World Veterinary Day 2022 is "Strengthening Veterinary Resilience". This essentially means providing veterinary doctors with all kinds of help, and resources they require in their journey.
In 2001 World veterinary Association came up with World veterinary day. It all started with an international veterinary congress meeting led by a person named John Gamgee who was a veterinary college professor.
14. International Jazz Day 2022 Observed on 30 April
International Jazz Day is celebrated every year around the world on 30 April. This day is observed to promote Jazz and raise awareness about its significance.
According to United Nations, Jazz is recogniSed for promoting peace, dialogue among cultures, diversity, and respect for human rights and human dignity, eradicating discrimination, promoting freedom of expression, fostering gender equality, and reinforcing the role of youth for social change.
The theme for International Jazz Day 2022 is 'A Call for Global Peace and Unity'. It focuses on the importance of unity and peace through dialogue and diplomacy.
The United Nations Educational, Scientific and Cultural Organization (UNESCO) proclaimed 30 April as International Jazz Day on November 2011.
Important takeaways for all competitive exams:
Director-General of UNESCO: Audrey Azoulay.
UNESCO formation: 4 November 1946.
UNESCO Headquarters: Paris, France.
Obituaries News
15. Film and TV actor Salim Ghouse passes away
Film and TV actor Salim Ghouse passed away in Mumbai after suffering a cardiac arrest. He started his acting journey in 1978 with the movie Swarg Narak, following which he featured in films like Chakra (1981), Saaransh (1984), Mohan Joshi Hazir Ho! (1984), and several others.
He was also a known face in the television industry. He essayed the roles of Rama, Krishna and Tipu Sultan in Shyam Benegal's TV Series Bharat Ek Khoj. He was also a part of the sitcom Wagle Ki Duniya (1988).
30 April | Current Affairs 2022 | Current Affairs Today | Current Affairs by Ashish Gautam
Click Here to Register for Bank Exams 2021 Preparation Material
Visit Achieversadda.com and participate in discussions with other aspirants and achievers. Get answers to your queries and connect with others on Achieversadda.com

All the Best BA'ians for the Bank exam!
Important links-