Here is the daily GK update of 30th July 2020 covering the following news headlines: National Education Policy, Unlock-3, Ministry of Education, ADB, BANDICOOT.
Daily GK updates are incorporated with the important news that made the current affairs headlines for banking or other competitive exams. Daily GK Update is the complete bag of the important news that held all day long. One should have complete knowledge about the banking terms, current affairs news, etc. So, here is the GK update of 30th July 2020 to help you prepare the Current affairs part. After reading this section, you can successfully attempt Current Affairs Quiz.
National News
1. Union Cabinet Approves National Education Policy 2020
The Union Cabinet chaired by the Prime Minister Shri Narendra Modi has approved the National Education Policy 2020.
The recently approved National Education Policy 2020 will replace the thirty-four year old National Policy on Education (NPE), 1986.
National Education Policy 2020 is the first education policy of the 21st century and aims to bring transformational reforms in both school and higher education sectors.
National Education Policy 2020 is aligned to the 2030 Agenda for Sustainable Development and is based on the foundational pillars of Access, Equity, Quality, Affordability and Accountability.
It has a target of 50% Gross Enrollment Ratio by 2035 and provision for multiple entry and exits.
It seeks to transform India into a vibrant knowledge society and global knowledge superpower by making both school and college education more holistic, flexible & multidisciplinary, as per the requirements of 21st century.
Important takeaways for all competitive exams:
Union Minister for Human Resource Development: Ramesh Pokhriyal 'Nishank'.
2. Ministry of Home Affairs releases Unlock-3 guidelines
Ministry of Home Affairs has released the Unlock-3 guidelines which will be valid upto 31st August 2020.
The new guidelines seeks to re-open more activities in areas outside the Containment zones and to extend the lockdown in containment zones upto 31st August 2020.
To read the complete article: Click Here
3. HRD Ministry to be renamed as Ministry of Education
Ministry of Human Resource Development has been renamed as Ministry of Education.
The Union Cabinet has approved the change in the name of the ministry. The HRD Ministry is currently headed by Ramesh Pokhriyal Nishank.
The name change was a key recommendation of the draft New Education Policy. The HRD ministry name was adopted in 1985, during the tenure of former Prime Minister Rajiv Gandhi, as it was changed from the Ministry of Education.
4. ADB approves USD 3 million grant to India to combat COVID-19
Asian Development Bank (ADB) has approved USD 3 million (about Rs 22 crore) grant to India from its Asia Pacific Disaster Response Fund to further support the government"s emergency response to COVID-19 pandemic. The grant, which is financed by the Japanese government, will be used to procure thermal scanners and essential commodities to strengthen India's COVID-19 response. This support will enhance disease surveillance and help in early detection, contact tracing, and treatment.
Important takeaways for all competitive exams:
President of Asian Development Bank: Masatsugu Asakawa.
Asian Development Bank Headquarters: 

Mandaluyong, Philippines.

Asian Development Bank Founded: 

19 December 1966.
State News
5. Guwahati gets manhole cleaning robot 'BANDICOOT'
Guwahati Development Department Ministry has inaugurated first manhole cleaning robot 'BANDICOOT' to ensure minimal human involvement to clean the sewers.
Guwahati is the first city in the entire Northeast region to get a manhole cleaning robot.
Guwahati is the third city in the entire country to procure this innovative technology to clean manholes after Gurugram and Coimbatore.
Important takeaways for all competitive exams:
Assam Chief Minister: Sarbananda Sonowal.
Capital of Assam: Dispur.
Governor of Assam: Jagdish Mukhi.
Agreements
6. CSIR, UBA-IIT Delhi & Vijnana Bharati signs tripartite MoU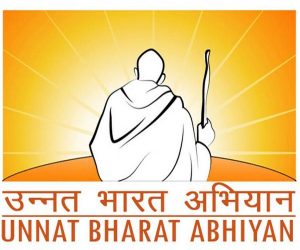 Unnat Bharat Abhiyan-Indian Institute of Technology, Delhi (UBA-IITD) and Vijnana Bharti (VIBHA), New Delhi has signed a tripartite MoU with CSIR.
The signed MoU will offer access to CSIR rural technologies for UBA. It will also lay the foundation for cooperation as well as joint action in the area of Unnat Bharat Abhiyan (UBA) for rural development of India.
7. PFC signs agreement with IIT-Kanpur in smart grid technology
Power Finance Corporation (PFC) has signed an agreement with the Indian Institute of Technology- Kanpur for Training, Research, and Entrepreneurship Development in Smart Grid Technology.
The agreement was on a virtual platform. The objective of the pact is to provide support to IIT-Kanpur in developing infrastructure for research and development on smart grid technology.
Important takeaways for all competitive exams:
Chairman of IIT-K: K. Radhakrishnan.
Director of IIT-K: Abhay Karandikar
Chairman and MD of PFC: Ravinder Singh Dhillon
Headquarters of PFC: New Delhi.
Appointments
8. Paytm Money appoints Varun Sridhar as CEO
The investment & wealth management subsidiary of Paytm, Paytm Money has appointed Varun Sridhar as the new Chief Executive Officer (CEO) of the company.
He will replace former MD and CEO Pravin Jadhav who resigned from the startup due to differences with the management of Paytm.
Important takeaways for all competitive exams:
Paytm founder: Vijay Shekhar Sharma.
Paytm Headquarters: Noida, Uttar Pradesh.
Paytm founded: 2010.
Business News
9. Bharti AXA General Insurance starts 'Bohot Zaroori Hai' campaign
Bharti AXA General Insurance has launched a crop insurance campaign titled 'Bohot Zaroori Hai' for farmers in Maharashtra and Karnataka to encourage them about their yield protection and financial security.
It includes Ahmednagar, Nashik, Chandrapur, Solapur, Jalgaon and Satara in Maharashtra and Dharwad, Mysuru and Kodagu in Karnataka.
Awards
10. Sunil ydv SS honoured with Karamveer Chakra Award from UN and ICONGO
The founder of SS Motivation, Sunil ydv SS was honoured with "Karamveer Chakra Award" by Global Fellowship Award instituted by United Nations and International Confederation of NGO (iCONGO) at the ReX ConcLIVE hosted in IIT Delhi.
He received the award for his relentless contribution to society through his Telegram channel "SS Motivation."
He addresses social issues and motivates people every day through his channel. The awards he won last year include Rastra Prerna, Iconic Personality of India, Incredible Indian Icon and Humanitarian Excellence.
Important Days
11. World Day Against Trafficking in Persons: 30th July
United Nations observes 30 July every year as World Day Against Trafficking in Persons.
In 2013, the General Assembly designated July 30 as the World Day against Trafficking in Persons to raise awareness of the situation of victims of human trafficking and for the promotion and protection of their rights.
The 2020 theme for the World Day Against Trafficking: "Committed to the Cause – Working on the Frontline to End Human Trafficking".
Important takeaways for all competitive exams:
United Nations Office on Drugs and Crime Headquarters:

Vienna, Austria.

United Nations Office on Drugs and Crime

Founded:

1997.
Obituaries
12. Veteran Bollywood actor Kumkum passes away
Veteran Bollywood actor Kumkum passed away. Her real name was Zaibunnissa.
She has featured in over 100 Hindi films like Mother India, Kohinoor, Ek Sapera Ek Lootera, Naya Daur, Ujala, Raja Aur Runk, Lalkar, Aankhen, Geet, among others.
Kumkum also starred in the first Bhojpuri film "Ganga Maiyya Tohe Piyari Chadhaibo" in 1963. Some of the popular songs featuring Kumkum includes "Kabhi aar, Kabhi paar" and "Mere Mehboob Qayamat Hogi'.
13. Bollywood action director Parvez Khan passes away
Bollywood action director, Parvez Khan passed away. He had been working in the film industry since 1986.
Some of his well-known films include Andhadhun, Badlapur, Bullett Raja, Fukrey, Ra-One, Johnny Gaddaar, Vishwaroopam, Vishwaroopam 2, Dev.D, Gangster, Sehar, Ab Tak Chhappan, The Legend Of Bhagat Singh, Soldier, and Mr And Mrs Khiladi.
Miscellaneous News
14. Archana Soreng named by UN chief to new advisory group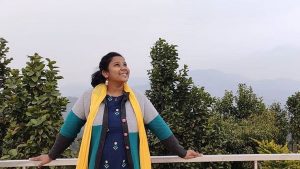 Indian climate activist, Archana Soreng has been named by UN Secretary-General Antonio Guterres to his new advisory group comprising young leaders who will provide perspectives and solutions to tackle the worsening climate crisis, as the global body mobilizes action as part of the COVID-19 recovery efforts.
Archana Soreng joins six other young climate leaders from around the world who have been named by UN Secretary-General Antonio Guterres to his new Youth Advisory Group on Climate Change.
Archana is experienced in advocacy and research, and she is working to document, preserve, and promote traditional knowledge and cultural practices of indigenous communities.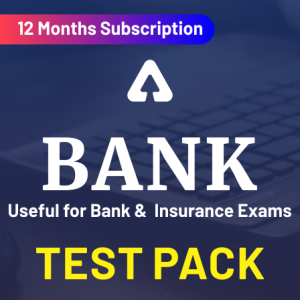 30 July 2020 Current Affairs | Current Affairs Today | Daily Current Affairs 2020
Visit Achieversadda.com and participate in discussions with other aspirants and achievers. Get answers to your queries and connect with others on Achieversadda.com

All the Best BA'ians for RBI Assistant Mains!