Here are the GK updates and news headlines for 31 July 2023 to help you prepare the Current Affairs 2023 for all banking exams. The Current Affairs of 31st July 2023 covers the news headlines on ULLAS mobile app, World Ranger Day 2023, New NAAC Director, next CMD of EPIL, 'Udyog Ratna' award

Top 13 Current Affairs and News Headlines of 31st July 2023
National News
1.Centre launches ULLAS mobile application to promote basic literacy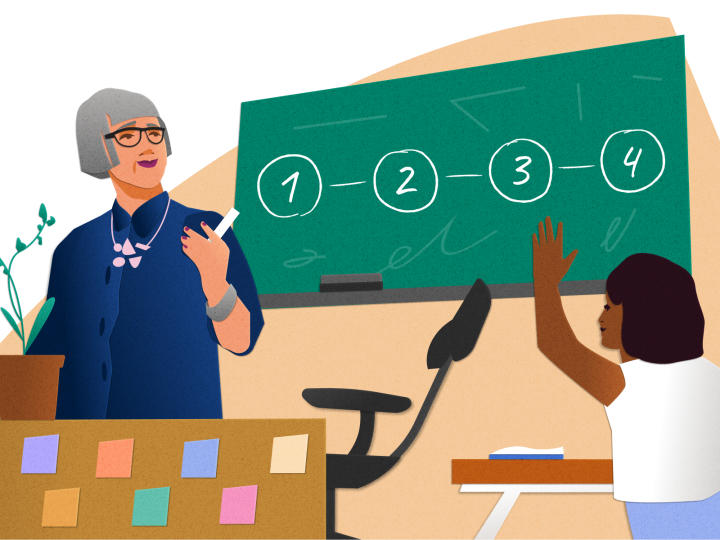 The Akhil Bharatiya Shiksha Samagam 2023, graced by Prime Minister Narendra Modi, witnessed the inauguration of the ULLAS: Nav Bharat Saksharta Karyakram at Bharat Mandapam, Pragati Maidan, New Delhi.
The initiative, introduced by Union Minister Dharmendra Pradhan, aims to revolutionize education and literacy in India by creating a comprehensive learning ecosystem that bridges gaps in basic literacy and critical life skills. It coincided with the third anniversary of NEP 2020.
2.'Meri Mati Mera Desh' campaign to be launched in run-up to Independence Day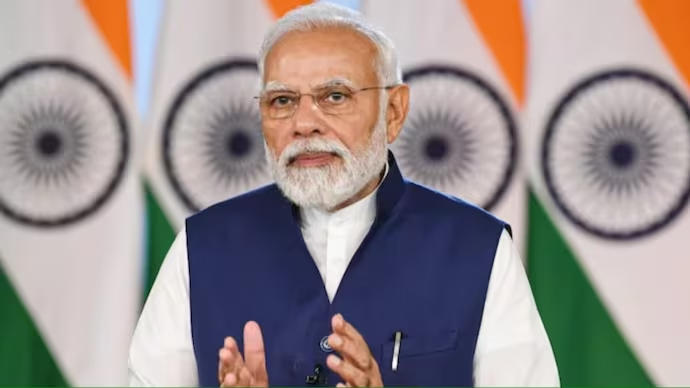 On 30th July, Prime Minister Narendra Modi announced the launch of "Meri Mati Mera Desh" campaign in run-up to Independence Day to honor the martyred bravehearts of the country.
During the campaign of "Meri Mati Mera Desh", an Amrit Kalash Yatra will be taken out. This 'Amrit Kalash Yatra' will reach Delhi, carrying the soil in 7,500 Kalash from villages and various corners of the country.
This yatra will also carry plants from various parts of the country. An 'Amrit Vatika' will be built close to the National War Memorial from these 7,500 Kalash of soil and plants.
Economy News
3.SEBI Introduces Framework for Corporate Debt Market Development Fund (CDMDF)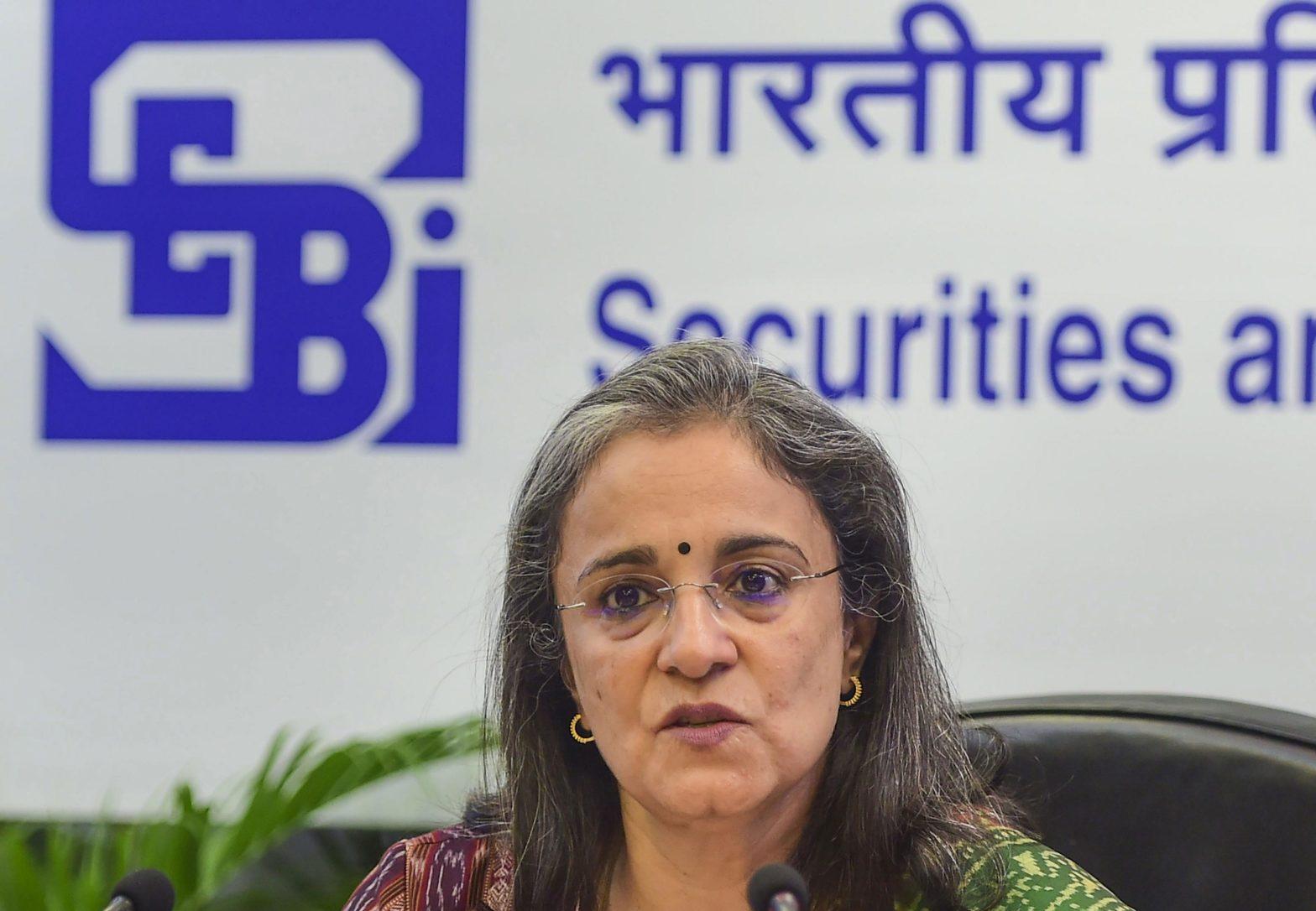 On July 27, 2023, the Securities and Exchange Board of India (SEBI) announced the establishment of the Corporate Debt Market Development Fund (CDMDF).
This fund, regulated by SEBI, is designed to function as a 'backstop facility,' providing support during stressed market conditions by purchasing investment-grade corporate debt securities.
The Guarantee Scheme for Corporate Debt (GSCD) aims to offer guarantee cover against debt raised or to be raised by the CDMDF, adding stability to the market in times of dislocation.
Business News
4.Amazon India to open first-ever floating store in Dal Lake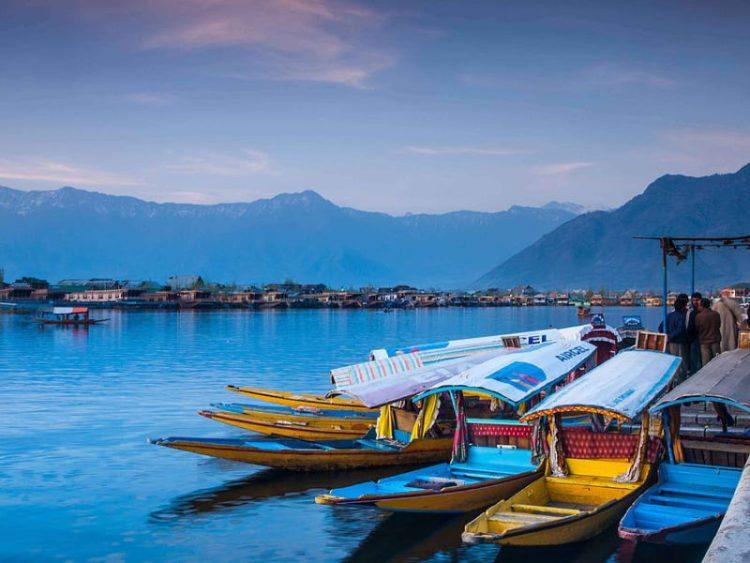 Amazon India has inaugurated its first-ever floating store on Dal Lake in Srinagar, Kashmir. This initiative aligns with Amazon India's commitment to providing customers with reliable and convenient delivery services, while simultaneously enabling small businesses to seize profitable earning prospects.
The store is part of company's 'I Have Space' delivery program, which started in 2015. The program helps them deliver packages to customers in faraway places using local shops and partners.
Important Days News

5.World Ranger Day 2023: Date, Theme, Significance and History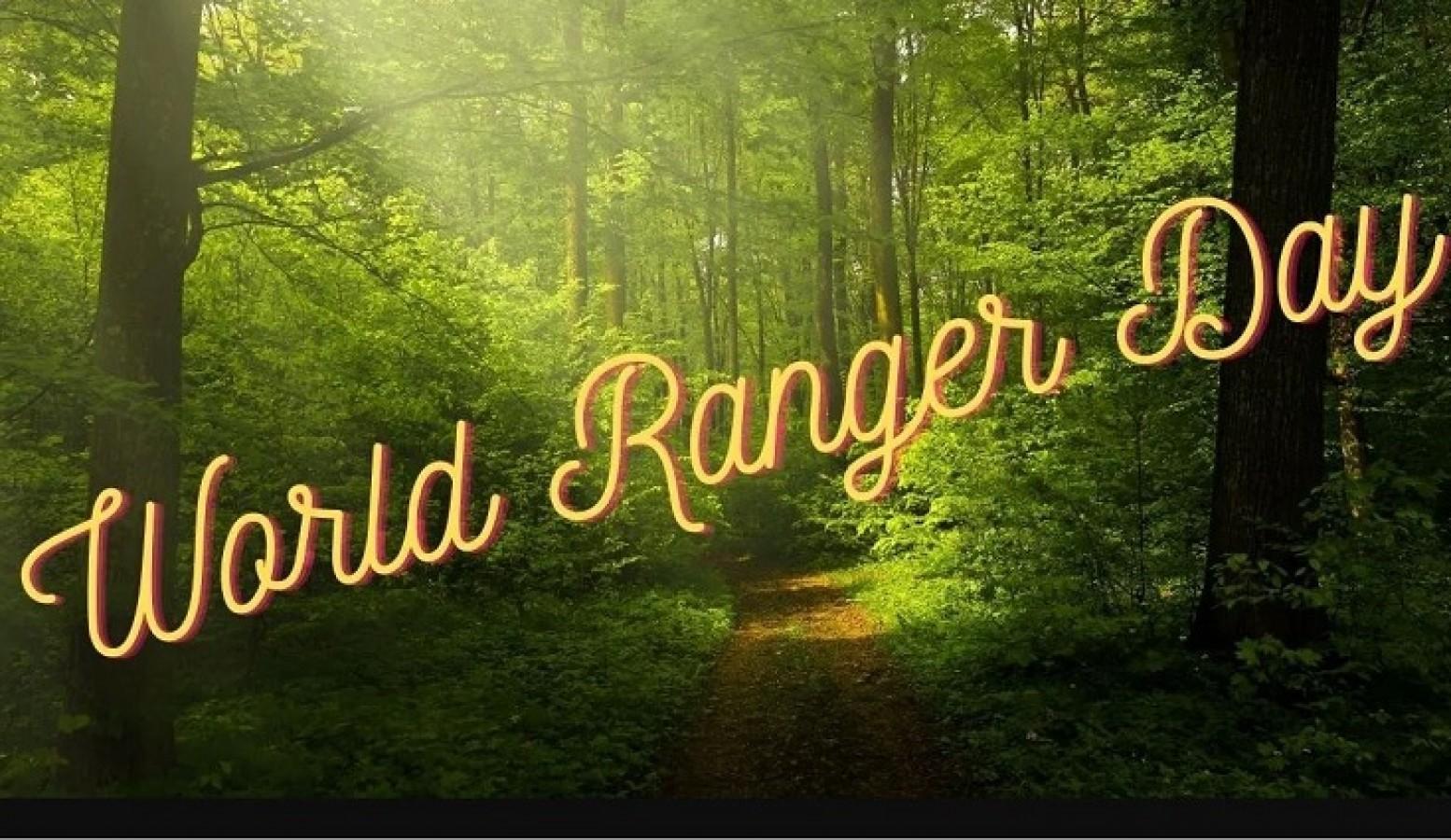 World Ranger Day, observed on July 31st, holds a significant place as we come together to honor and express our gratitude towards the brave individuals who dedicate their lives to safeguarding wildlife and preserving our precious natural resources.
These unsung heroes selflessly work day and night, relentlessly striving to protect some of the most delicate ecosystems and endangered species on our planet. Their tireless efforts and unwavering commitment to the cause of conservation deserve our utmost respect and admiration.
The theme of World Ranger Day 2023 is "30 by 30," building on the momentum from the 2022 United Nations Convention on Biological Diversity (COP15).
Ranks & Reports News
6.India's Tiger Population Reaches 3,925 with 6.1% Annual Growth Rate, Holds 75% of Global Wild Tiger Population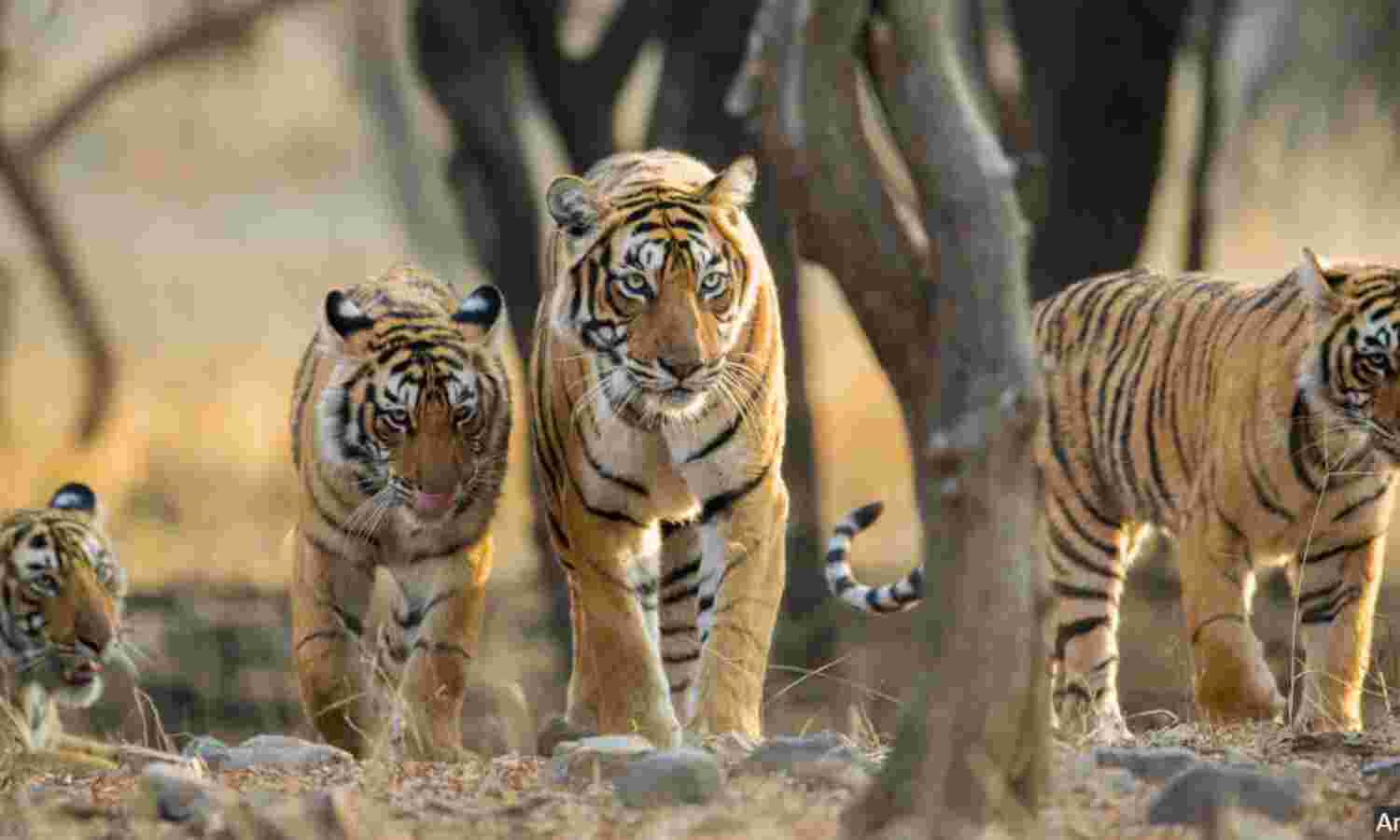 In 1973, the Government of India launched Project Tiger, a comprehensive conservation project aimed at protecting the nation's tiger population and preserving biodiversity.
Over the past fifty years, Project Tiger has achieved remarkable success, with India currently harboring almost 75% of the world's wild tiger population.
On Global Tiger Day, 29th July 2023, Minister of State for Environment, Forest, and Climate Change, Ashwini Kumar, released a comprehensive report revealing India's tiger population estimate of 3,925, with an annual growth rate of 6.1%.
                                                       Appointments News
7.G. Kannabiran takes over as new NAAC Director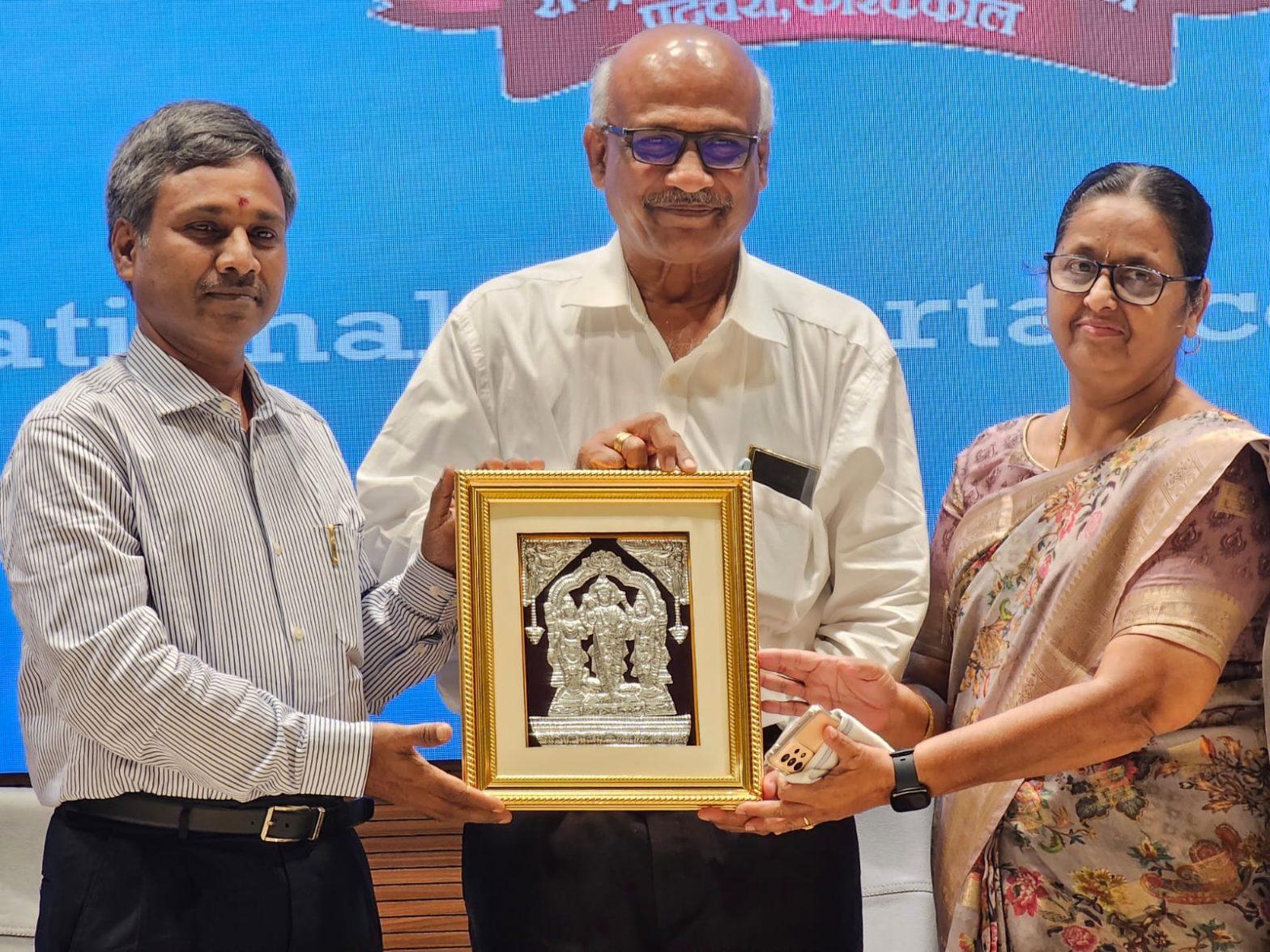 The National Assessment and Accreditation Council (NAAC) recently announced the appointment of Prof Ganesan Kannabiran as its new director.
The appointment took place on July 28, as per the official statement from NAAC. Prof Kannabiran brings with him a rich experience of over 30 years in the education sector, having served as a senior professor of Information Systems at the National Institute of Technology (NIT), Tiruchirappalli.
Throughout his career, he has held various leadership positions, including the Dean of Research and Consultancy, and Director-in-Charge at NIT Trichy and NIT Puducherry.
8.Indian-American foreign policy expert Nisha Biswal confirmed as deputy CEO of US DFC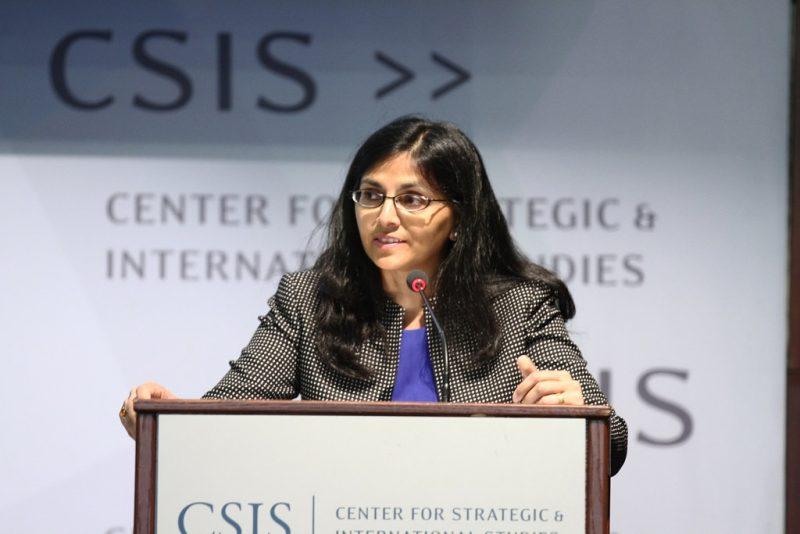 Nisha Biswal has been appointed as the Deputy Chief Executive Officer of the US International Development Finance Corporation (DFC).
With over 30 years of experience in US foreign policy and international development programs across the Executive Branch, Congress, and the private sector, Biswal's nomination was put forward by President Joe Biden.
Nisha Desai Biswal is currently serving as the Senior Vice President for international strategy and global initiatives at the United States Chamber of Commerce. In this capacity, she also oversees the South Asia programs, reflecting her expertise in the region.
9.BSNL's Shivendra Nath set to be next CMD of EPIL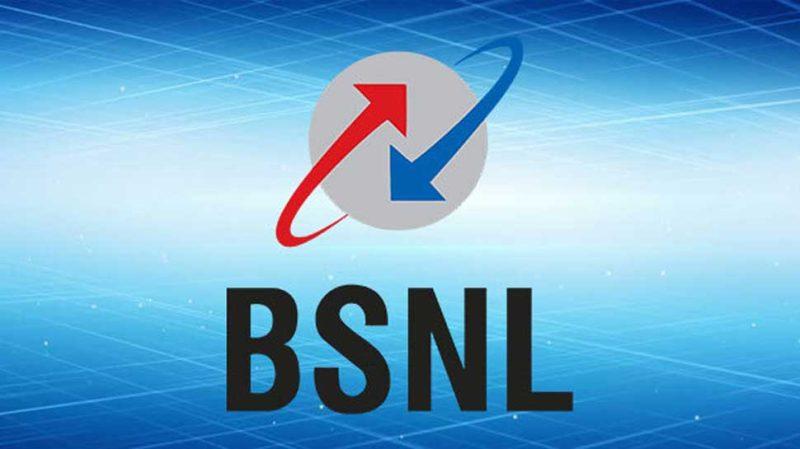 Shivendra Nath, a 1994-batch officer of UPSC, has been chosen by the PSEB (Public Enterprises Selection Board) panel to assume the role of Chairman & Managing Director at Engineering Projects India Ltd (EPIL).
Nath has been serving as Chief Engineer at BSNL from September 2020. Previously, he held the position of Superintending Engineer at Naya Raipur Development Authority until January 2021.
At present, Nath is working as the senior general manager at BSNL.
Awards News
10.Ratan Tata to get Maharashtra govt's first 'Udyog Ratna' award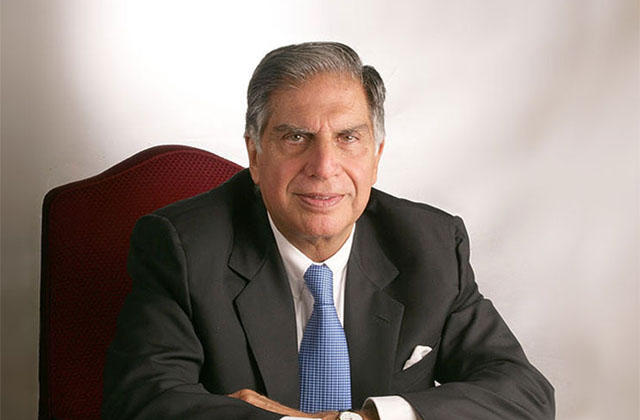 The Maharashtra Government will confer Tata group Chairman Ratan Tata with the first prestigious Maharashtra Udyog Ratna Award this year, state industries minister Uday Samant announced in the State Legislative Assembly.
On the lines of Maharashtra Bhushan award, which is the state's highest award, that is conferred to eminent people, the Maharashtra government, decided to initiate the prestigious Udyog Ratna Award from this year onward. The first of the awards will be given to industrialist Ratan Tata.
Books and Authors News
11.Amit Shah released the 'Dr. APJ Abdul Kalam: Memories Never Die' book in Rameshwaram
Union Home Minister and Minister of Cooperation, Shri Amit Shah released the 'Dr. APJ Abdul Kalam: Memories Never Die' book in Rameshwaram. The Union Home Minister visited Dr. APJ Abdul Kalam House, Mission of Life Gallery Museum and Dr. APJ Abdul Kalam National Memorial.

This book is an English translation of the Tamil book 'Ninaivugalukku Maranamillai'

.
Written by two people closest to A.P.J. Abdul Kalam, his niece

Dr. Nazema Maraikayar

 and the distinguished ISRO scientist 

Dr. Y.S. Rajan

, who was a close confidante of Kalam, this book gives a holistic and honest revelation of the

life of Dr. Kalam

from his early childhood till he breathed his last.
Sports News
12.Iga Swiatek wins home WTA title in Warsaw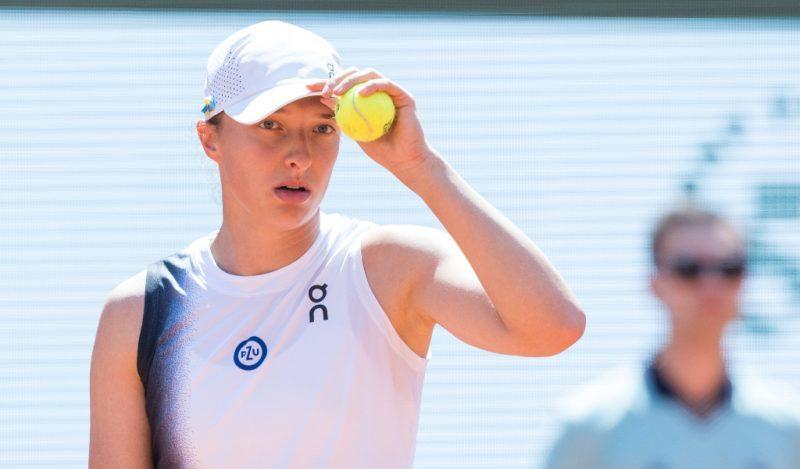 Iga Swiatek achieved a significant achievement by securing her fourth WTA title of the year and her very first on home soil.
The Polish tennis player showcased her dominance in the final, defeating Germany's Laura Siegemund with an incredible 6-0, 6-1 scoreline in just 68 minutes, denying her opponent any break points throughout the match.
Before reaching the final, she triumphed in a challenging semi-final match against Belgium's Yanina Wickmayer, clinching a well-deserved 6-1, 7-6 (8-6) victory.
13.England pacer Stuart Broad announces retirement after the Ashes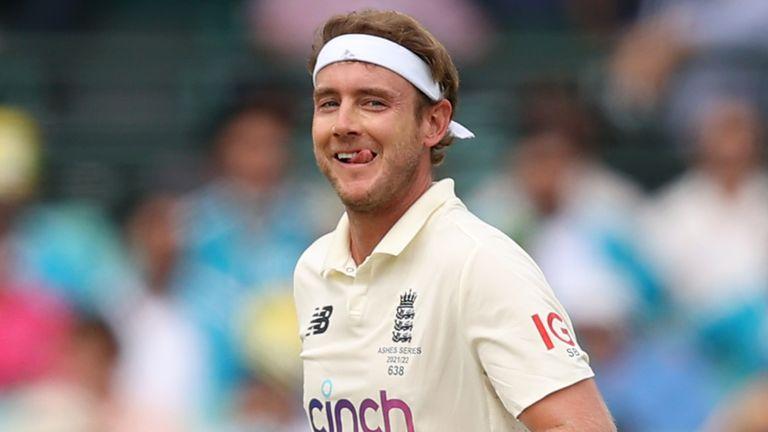 England pacer Stuart Broad has announced his retirement from cricket. He will call it quits from the game after the ongoing Ashes series. Broad announced the decision at the end of the third day of the fifth Ashes Test at the Oval. The 37-year-old has played 167 Test matches, picking 602 wickets. He has also featured in 121 ODIs and 56 T20Is.
Important Current Affairs of 31st July 2023
Get all the International, National, Sports, Economy, latest schemes and appointments and current affairs updates with Adda247 Headlines of the day. Adda247 headlines of the day brings you the best accumulation of the daily updates. Stay updated with us!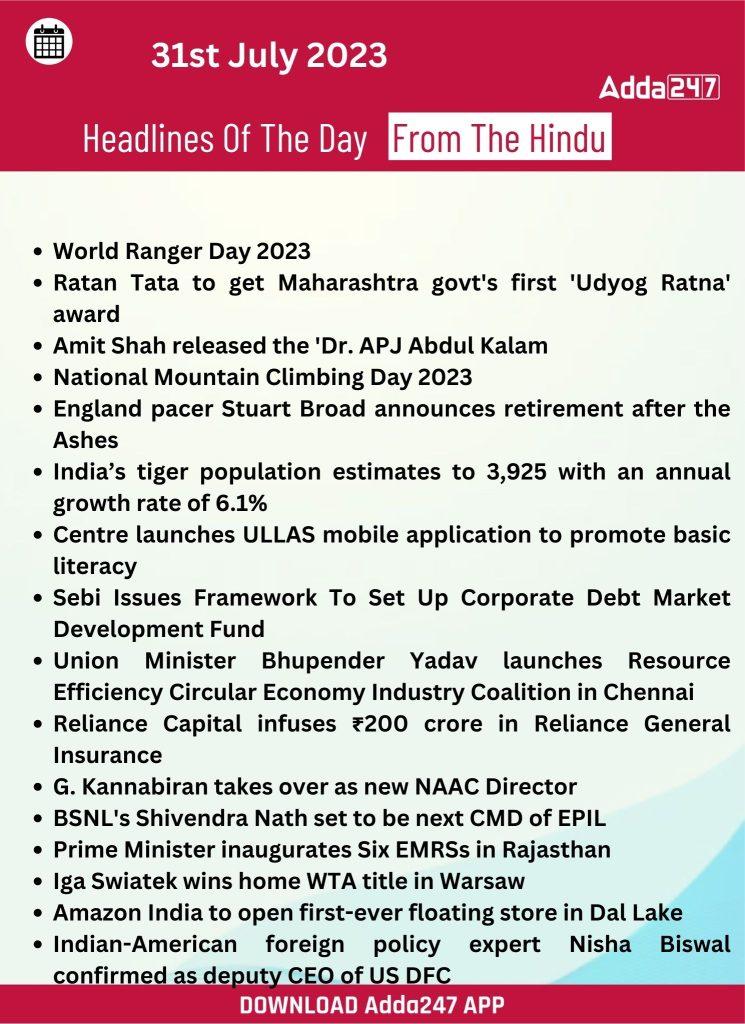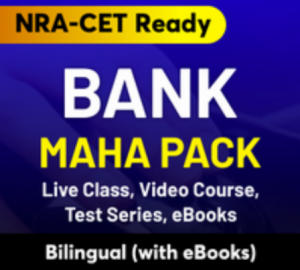 All the Best BA'ians for the Bank exam!