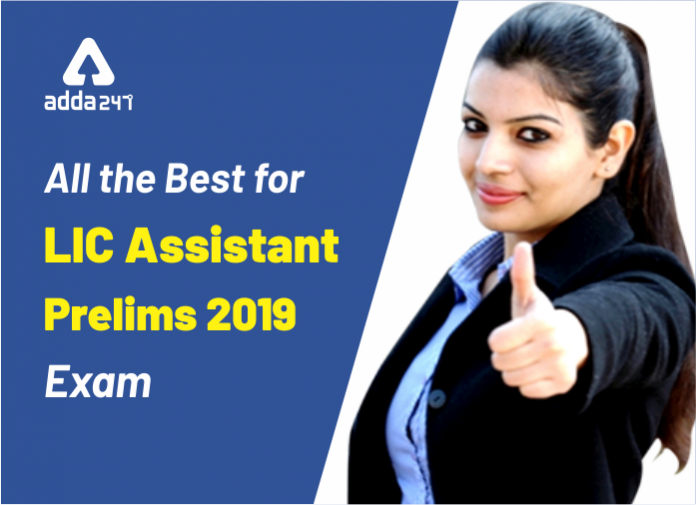 Team Bankersadda wishes all the aspirants who will be appearing in LIC Assistant prelims exam best of luck. Its time when your hard work will be put a test, so it is very important that you stay calm and take proper rest. Finally you will be appearing for the exam you are preparing for so long. We hope you have prepared to the best of your ability and you will perform better in the LIC exam. This is the time when you need to keep yourself calm and relaxed so that you can focus on the exam confidently. Here are some tips that you should keep in mind before you go tomorrow to appear for the LIC Assistant Prelims 2019 exam:
1.Do not try to learn anything new!! All the preparation required is done now, so don't try to overdo anyting.
2.Have confidence in yourself- this is the most important thing for you to keep in mind throughout the examination
3.Take proper rest, have a good night sleep and wake-up tomorrow with a fresh and relaxed mind.
4.Eat something before you go out, so that your empty stomach isn't distracting you during the exam.
5.Download the Admit Card now if you haven't yet.
6.Read your call letter very carefully and abide by the rules
7.Paste your photograph in your admit card now, if you are waiting to do that tomorrow. Don't wait for the last moment as you cannot afford to miss out anything important
8.Keep your stationary ready.
9.And reach your exam centre well before time.
So students, make this day best of your life and perform like it is going to be your last chance. Keep everything planned and organised in advance and give your best shot this time. All the best!