The Banking Awareness section constitutes a major part of a competitive examination and needs your undivided attention. With the increased competition in the field of Banking examinations, it has now become very important to cover up all the sections efficiently. One subject that can help you bagging graceful marks in the minimum time in these examinations is Banking Awareness. Banking Awareness Quiz not only helps you deal with the General Awareness Section of Banking Exams but also, the Personal Interview round of Banking or Insurance Recruitment.

Banking Affairs 20th July 2020 Quiz
To complement your preparation for General Awareness section of the upcoming exams like SBI Clerk Mains and RBI Assistant Mains we are providing you Banking Awareness Quiz of 20th July 2020 covering the following topics: Mobile ATM, Bitcoin ATM, Father of Modern Economics, Special Drawing Rights.
Q1. _________ account is opened by the investor while registering with an investment broker.
(a) Fixed Deposit Account
(b) Savings Bank Account
(c) Recurring Account
(d) Demat Account
(e) None of the given options is true
Q2. Which of the following bank launches India's first Mobile ATM?
(a) HDFC Bank
(b) Axis Bank
(c) ICICI Bank
(d) SBI
(e) Bank of Baroda
Q3. World's first Bitcoin ATM located in__________.
(a) US
(b) Brazil
(c) Canada
(d) UK
(e) Japan
Q4. _______ is a financial market in which share prices are rising or expected to rise.
(a) Bear Market
(b) Bull Market
(c) Pig Market
(d) High Market
(e) None of the given options is true
Q5. Who was known as the "Father of Modern Economics"?
(a) Amartya Sen
(b) Karl Marx
(c) Adam Smith
(d) George Loewenstein
(e) None of the given options is true
Solutions
S1. Ans.(d)
Sol. DEMAT or De-materialized Account refers to a deposit made at an Indian financial institution that can be used for investing in shares of stocks and other financial assets.Securities are held electronically in a DEMAT Account, thereby eliminating the need for physical paper certificates.
S2. Ans.(c)
Sol. India's largest private sector bank, ICICI launched the "ATM on Wheels" country first Mobile ATM, in Mumbai. It was connected to the bank through the GPRS technology.
S3. Ans.(c)
Sol. The world's first-ever Bitcoin ATM opened in Vancouver, Canada. It enables Bitcoin owners to exchange the digital currency for cash, and vice versa. Bitcoin is a digital currency also called crypto-currency that is not backed by any country's central bank or government. Bitcoins can be traded for goods or services with vendors who accept Bitcoins as payment.
S4. Ans.(b)
Sol. A bull market is a financial market of a group of securities in which prices are rising or are expected to rise. It means the economy is growing. The term "bull market" is most often used to refer to the stock market, but can be applied to anything that is traded, such as bonds, currencies and commodities.
S5. Ans.(c)
Sol. Adam Smith was an 18th-century philosopher renowned as the father of modern economics, and a major proponent of laissez-faire economic policies.
Start Your Preparation for RBI Assistant Mains? Fill this form to get free Study Material
You may also like to read: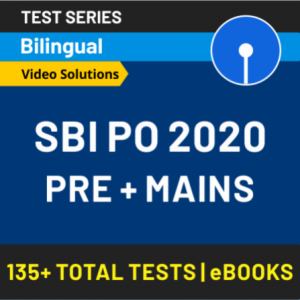 19th – 20th July Current Affairs 2020 | Current Affairs Today | Daily Current Affairs 2020
Visit Achieversadda.com and participate in discussions with other aspirants and achievers. Get answers to your queries and connect with others on Achieversadda.com

All the Best BA'ians for RBI Assistant Mains!