The Banking Awareness section constitutes a major part of a competitive examination and needs your undivided attention. With the increased competition in the field of Banking examinations, it has now become very important to cover up all the sections efficiently. One subject that can help you bagging graceful marks in the minimum time in these examinations is Banking Awareness. Banking Awareness Quiz not only helps you deal with the General Awareness Section of Banking Exams but also, the Personal Interview round of Banking or Insurance Recruitment.

To complement your preparation for General Awareness section of the upcoming exams like SBI Clerk Mains and RBI Assistant Mains we are providing you Banking Awareness Quiz of 4th June 2020 covering the following topics: Banking Regulation Act, Collateral, Banknotes, Indian Bank, Denomination.
Q1. Banking Regulation Act 1949, does not at all apply to-
(a) Nationalized banks
(b) Foreign banks having branches in India
(c) Both (a) and (b)
(d) Co-operative Banks
(e) None of the given options is true
Q2. A __________ is a loan in which property or real estate is used as collateral.
(a) Mortgage
(b) Assets
(c) Balance Sheet
(d) Ledger
(e) None of the given options is true
Q3. Banknotes can be issued in any denominations but coins can be issued up to what denomination?
(a) Rs. 5000
(b) Rs. 1000
(c) Rs. 500
(d) Rs. 100
(e) Rs. 2000
Q4. Where is the Headquarter of Indian Bank located?
(a) Mumbai
(b) Delhi
(c) Manglore
(d) Chennai
(e) Kolkata
Q5. RBI issued its first banknote in January 1938 bearing the portrait of George IV. What was its denomination?
(a) Rs. 5
(b) Rs. 10
(c) Rs. 1
(d) Rs. 2
(e) Rs. 20
Solutions
S1. Ans.(d)
Sol. Banking Regulation Act do not apply to Co-operative Banks.
S2. Ans.(a)
Sol. A mortgage is a loan in which property or real estate is used as collateral. The borrower enters into an agreement with the lender (usually a bank) wherein the borrower receives cash upfront then makes payments over a set time span until he pays back the lender in full.
S3. Ans.(b)
Sol. Coins can be issued up to the denomination of Rs. 1000 as per the Coinage Act, 1906.
S4. Ans.(d)
Sol. Indian Bank is an Indian state-owned financial services company established in 1907 and headquartered in Chennai, India.
S5. Ans.(a)
Sol. Section 22 of the RBI Act, 1934, empowered it to continue issuing Government of India notes till its own notes were ready for issue. The Central Board of the Bank recommended that the Bank notes retain the general size, appearance and design of the existing notes, albeit with modifications. Notes with the portrait of Edward VIII were scheduled for release in the summer of '37. But Edward's heart had its reasons and his abdication, at levels mundane, delayed the Bank's issues to January 1938 when the first Five Rupee note was issued bearing the portrait of George VI.
To attempt the complete quiz refer to the links given below:
Start Your Preparation for RBI Assistant Mains? Fill this form to get free Study Material
You may also like to read: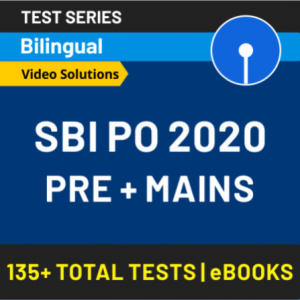 Watch the Current Affairs Show of 4th June 2020:
Visit Achieversadda.com and participate in discussions with other aspirants and achievers. Get answers to your queries and connect with others on Achieversadda.com
All the Best BA'ians for RBI Assistant Mains!