Introduction:
'Digital India BHASHINI' seeks to enable easy access to the internet and digital services in Indian languages, including voice-based access, and help the creation of content in Indian languages. It was launched by Prime Minister Narendra Modi at the inauguration of the Digital India Week, 2022 at Gandhinagar, Gujarat.
BHASHINI stands for BHASa INterface for India
 It is under the Ministry of Electronics & IT.
Digital India BHASHINI, as India's Artificial Intelligence (AI)-led language translation platform, will enable massive citizen engagement to build multilingual datasets through a crowd-sourcing initiative called Bhasha Daan.
Aim of Digital India BHASHINI:
• This mission aims to empower Indian citizens by connecting them to the Digital Initiatives of the country in their own language, thereby leading to digital inclusion.
• The Bhashini platform will catalyze the entire Digital Ecosystem and is a giant step towards
realizing the goal of Digital Government.
•BHASHINI aims to build a National Public Digital Platform for languages to develop services and products for citizens by leveraging the power of artificial intelligence and other emerging
technologies.
• BHASHINI also aims to increase the content in Indian languages on the Internet substantially in the domains of public interest, particularly, governance and-policy, science & technology, etc., thus encouraging citizens to use the Internet in their own language
Salient Features:
• BHASHINI shall act as an orchestrator to unify and align a large diverse network across government, industry, academia, research groups and start-ups to bring all their contributions into an open repository.
• BHASHINI will involve the development of a national digital public platform for language
to provide universal access to content i.e. boost the delivery of digital content in all Indian languages. This would result in the creation of a knowledge-based society where information is freely and readily available and would make the ecosystem and citizens "Atmanirbhar."
• Citizens shall be provided easy tools and motivated to contribute towards the languages of their liking through BHASHINI's crowd-sourcing platform. They will be the prime beneficiaries of this whole initiative.
• Startups will also be encouraged to create innovative applications by using Bhashini's resources.
Bhasha Daan
Bhasha Daan is an initiative to crowdsource language inputs for multiple Indian languages as part of Project BHASHINI. It calls upon citizens to help build an open repository of data to digitally enrich his/her own language. The aim here is to create large datasets for Indian languages, which can be used to train AI models for use by different stakeholders to create products or services for the following:
• Training and benchmark datasets
• Data contributions from government entities, language chapters, communities etc
• Crowd sourcing initiatives
• Open source language models
Categories of Bhasha Daan
➢ Suno India: One can enrich one's language by typing the audio he/she hears, or by validating the text transcribed by others.
➢ Bolo India: One can enrich one's language by donating the voice, through recording of sentences.  One can also validate the audios recorded by others
➢ Likho India : One can contribute by translating the prompted text.  One can also validate the translations contributed by others.
➢ Dekho India:  One can enrich one's language by typing the text seen, or by labelling the image.  One can also validate the images contributed by others
Other posts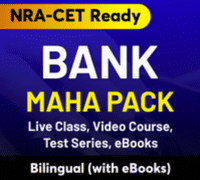 Current Affairs