Read the most important current affairs of 10 October 2023. Today Current Affairs covers the headlines on India & Switzerland Celebrates 75 Yrs Of Friendship, India's First Solar Cycling Track, First-ever Indian Military Heritage Festival, 'Bima Vahaks', World Mental Health Day 2023.

Top 20 Current Affairs and News Headlines of 10 October 2023
National News
1.What is the Digital India Act 2023?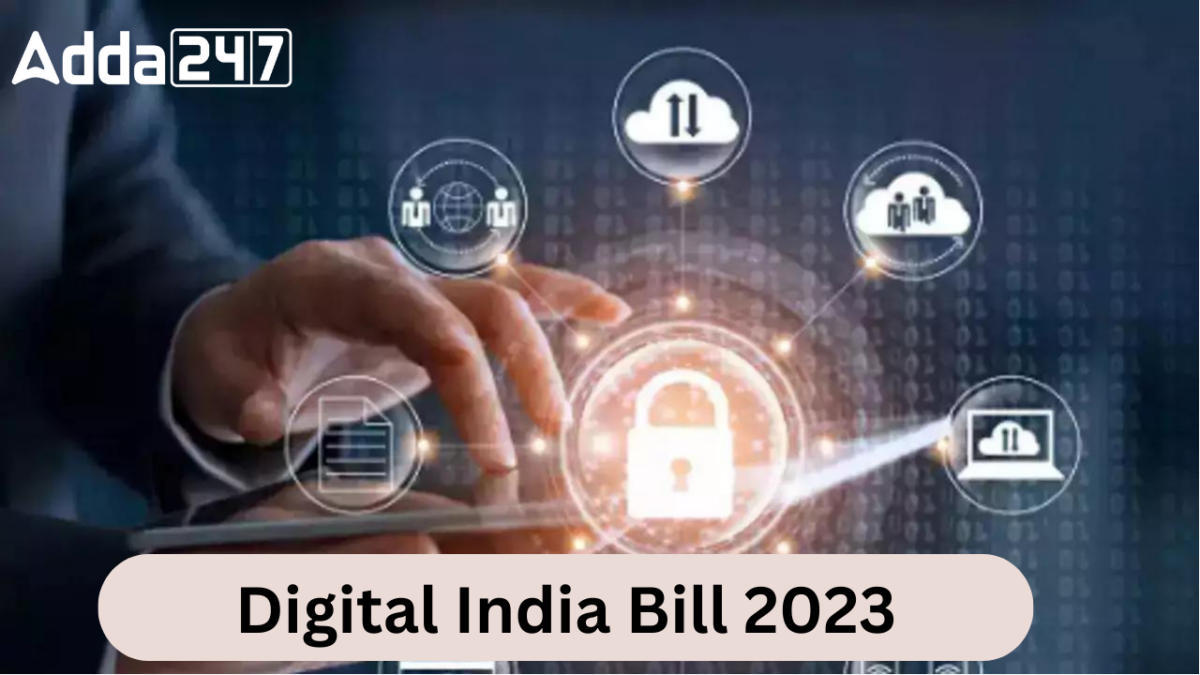 The recent introduction of the Digital India Act 2023 (DIA) led by the Ministry of Electronics and Information Technology (MEITY), demonstrates a proactive stance in governing and molding India's digital future.
The Digital India Act 2023 aims to harmonize and consolidate digital laws in India, working alongside other key legislation like the Digital Personal Data Protection Act, National Data Governance Policy and Indian Penal Code amendments for cybercrime. Together, these laws create a framework to govern India's digital realm.
The Digital India Act 2023 is a forward-looking legal framework designed to cater to India's burgeoning digital economy. The act provides an easily accessible adjudicatory mechanism for addressing online civil and criminal offenses, delivering timely remedies and enforcing the rule of law on the internet.
International News
2.India & Switzerland Celebrated 75 Yrs Of Friendship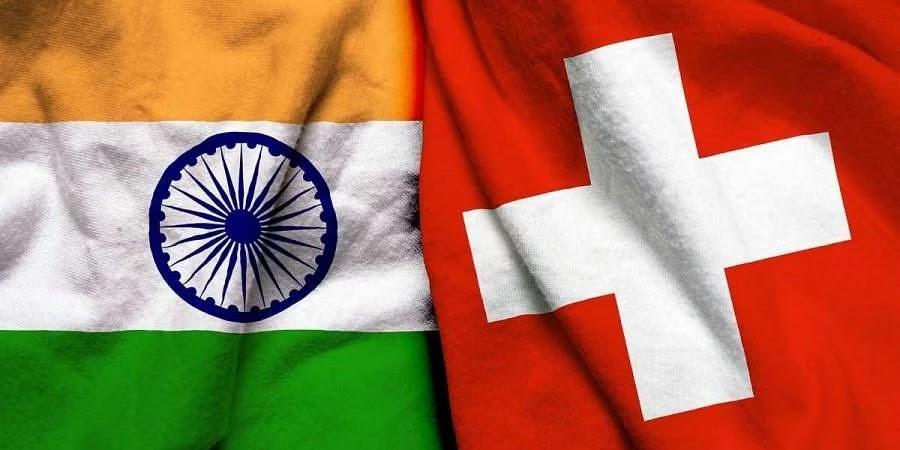 India and Switzerland recently celebrated 75 years of their enduring friendship and fruitful collaboration in a beautiful Kumaon village nestled in the Uttarakhand region of India.
The three-day event, aptly named 'Swiss Himalayan Bounty,' unfolded last week at a charming homestay in Satoli village, positioned at an altitude of 6,000 feet near Mukteshwar in the Nainital district.
Robert Graf, the head of SHA (Swiss Himalayan Amity), outlined the organization's holistic approach to uplift the hill communities of Uttarakhand. He emphasized their efforts to promote the use of smokeless 'chulhas' (stoves) in the region, addressing both health and environmental concerns.
3.'India, Tanzania to sign 15 agreements with eye on USD 10 billion trade'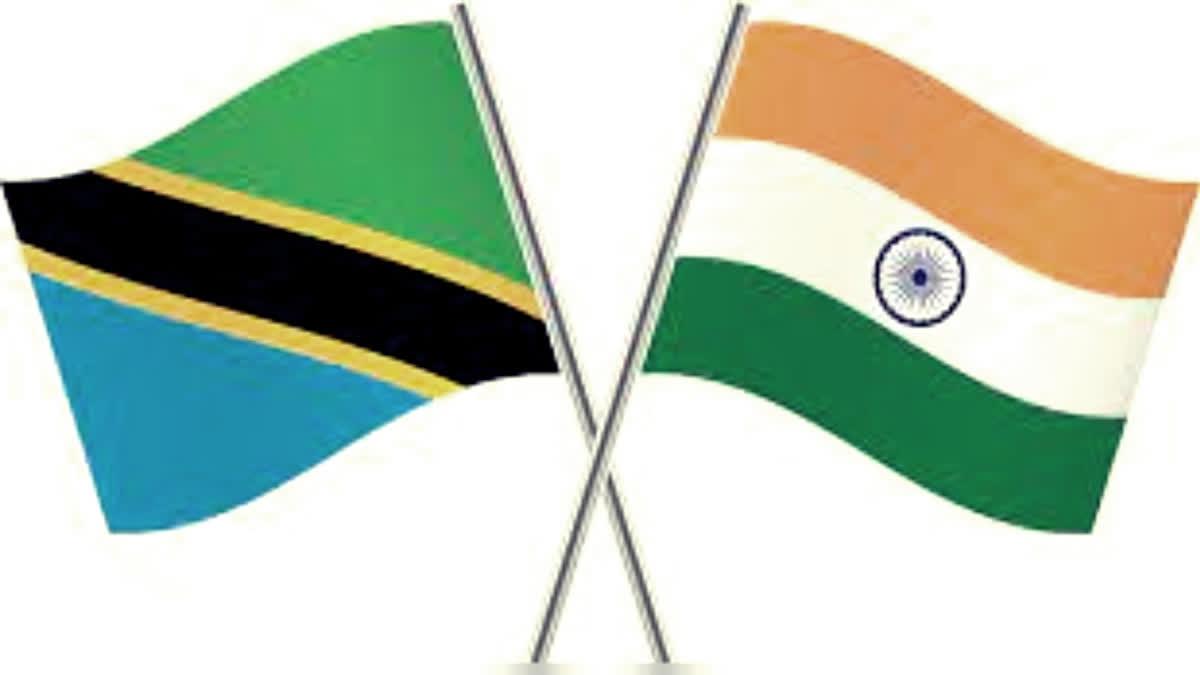 India and Tanzania are set to boost their bilateral cooperation as Tanzanian President Samia Suluhu Hassan visits India after an eight-year gap. The visit aims to elevate their relations to a strategic partnership and enhance trade and investment ties.
Tanzanian Foreign Minister January Yusuf Makamba anticipates the signing of 15 agreements spanning government-to-government and private sector collaborations., Potential announcement of an extension of an Indian-assisted water project in Tanzania and India's substantial contribution of USD 1 billion for water projects in Tanzania.
Tanzanian President will address a business forum in New Delhi aiming to sign new deals and partnerships between Tanzanian and Indian companies. The Objective will be to enhance trade volumes and expand bilateral trade to USD 10 billion in the next three years.
4.Israel imposes total siege on Gaza
Hamas launched a surprise offensive, leading to Israeli airstrikes on Gaza. Dozens of Palestinians killed and wounded, with over 570 casualties reported. More than 123,000 people displaced in Gaza due to the conflict.
Israel imposed a total siege on the Gaza Strip and cut off water supply following a surprise offensive by Hamas. The conflict has escalated, causing civilian casualties and displacement.
Israeli Prime Minister Benjamin Netanyahu vowed a strong response, threatening to turn Hamas sites to rubble. Israel imposed a complete siege on Gaza, impacting 2.3 million people: no electricity, food, water, or gas.
State News
5.Hyderabad's Landmark Achievement: India's First Solar Cycling Track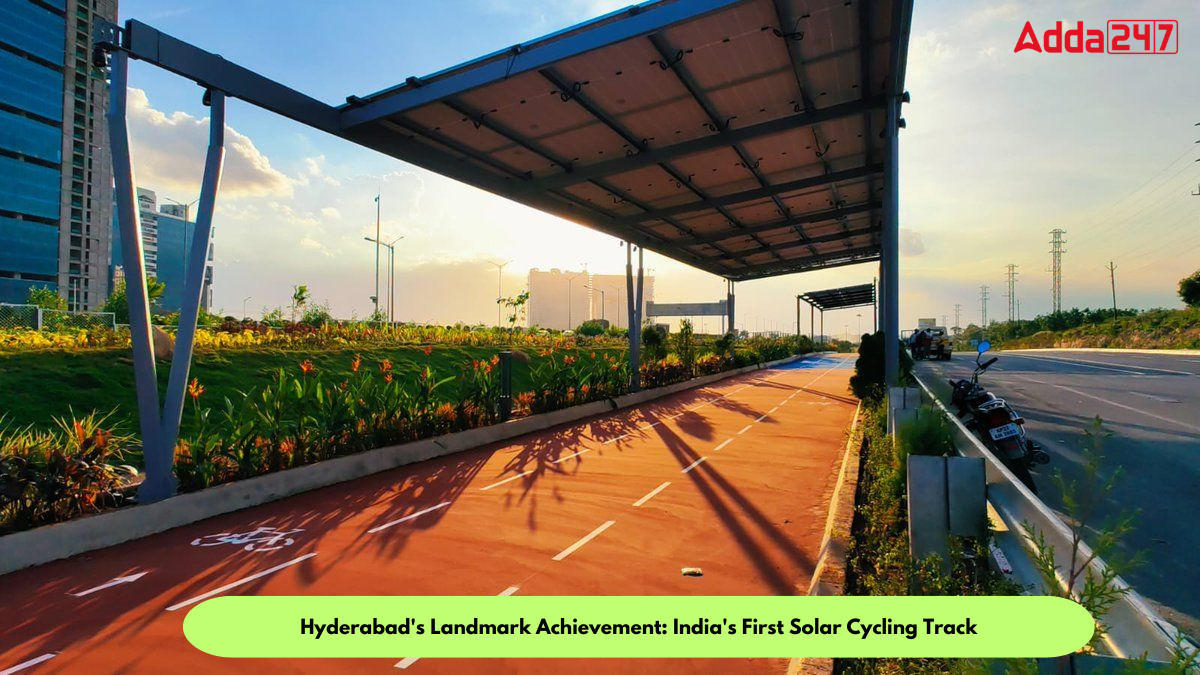 Hyderabad, India, proudly inaugurated its first solar roof cycling track, Healthway in a stride towards promoting eco-friendly and active mobility. This innovative track was officially opened by K Tarakarama Rao, the state Municipal Administration and Urban Development Minister.
Healthway aims to encourage cycling as a means of transportation while incorporating sustainability and technological innovation. Notably, Healthway is the second of its kind globally, emphasizing Hyderabad's commitment to embracing innovative and sustainable solutions for urban mobility.
The 23-kilometer-long Healthway cycling track comprises two distinct stretches: a pink line spanning 8.5 kilometers from Nanakramguda to the Telangana State Police Academy and a blue line stretching 14.5 kilometers from Kollur to Narsingi. It boasts five different access points, making it convenient for cyclists across the city.
6.Bihar govt announces 10% reservation for EWS in judicial services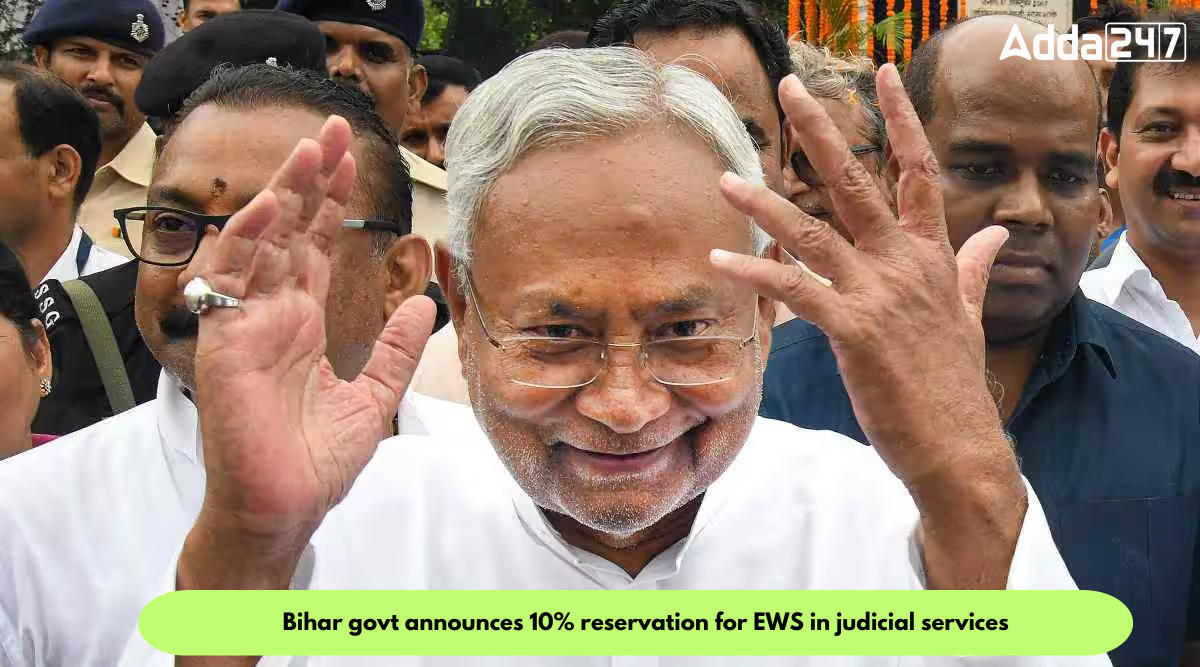 The Bihar government has unveiled a 10% reservation quota for people falling under the Economically Weaker Section (EWS) category in the state's judicial services, as well as in government-run law colleges and universities.
The decision to implement this reservation stems from the state's commitment to promote social equality and provide opportunities to those from economically disadvantaged backgrounds. The recent caste-based survey revealed key demographic insights, highlighting the need for targeted affirmative action.
This amendment paves the way for the inclusion of EWS reservation in the higher judicial services, ensuring equitable representation in the judicial system. It also extends the EWS reservation to recruitment in the judicial wing of the Bihar Civil Services, aligning it with the broader commitment to providing opportunities for economically disadvantaged sections of society.
7.NLC India Ltd Secures 810 MW Solar PV Project In Rajasthan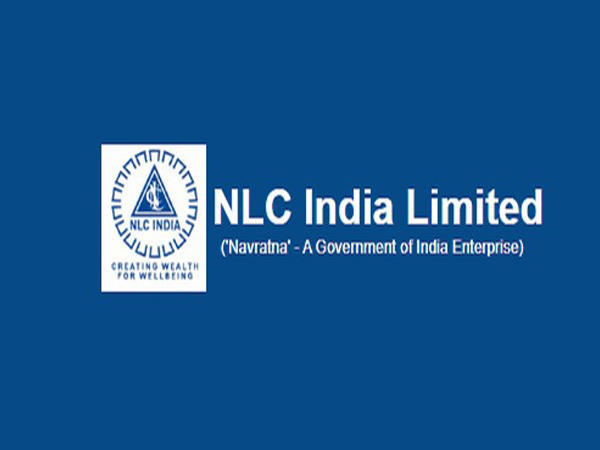 NLC India Ltd. (NLCIL), a Navaratna Central Public Sector Enterprise (CPSE) under the Ministry of Coal, has recently achieved a remarkable feat in the renewable energy sector by securing an 810 MW solar photovoltaic power project. This project is awarded by Rajasthan Rajya Vidyut Utpadan Nigam Limited (RRVUNL).
The 810 MW solar photovoltaic power project in Bikaner marks the largest renewable energy project undertaken by NLCIL. With this addition, the total power project capacity in Rajasthan will surge to 1.36 GW, out of which 1.1 GW is green power.
One of the key advantages of this project is its location in Rajasthan, which receives abundant solar radiation throughout the year. This positioning is set to enhance the project's Capacity Utilization Factor (CUF) significantly. Over its lifetime, the project is expected to generate more than 50 billion units of power. Moreover, it will offset over 50,000 tonnes of carbon dioxide emissions, contributing to a cleaner and greener Rajasthan.
Defence News
8.Country's Oldest Think Tank USI To Hold First Ever Indian Military Heritage Festival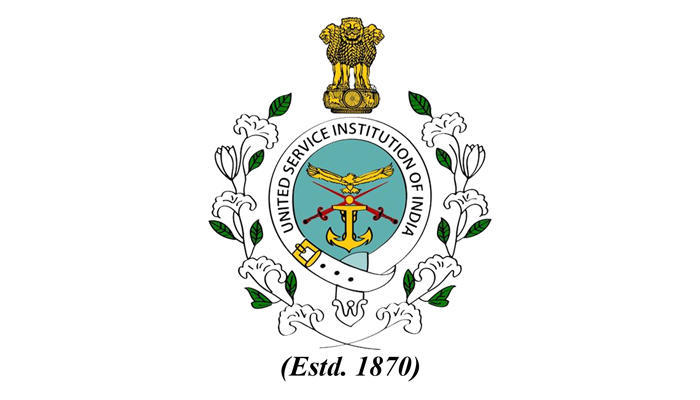 The United Service Institution of India (USI), the nation's oldest think tank, is set to host the first-ever Indian Military Heritage Festival (IMHF), scheduled for October 21 and 22.
This groundbreaking event aims to fill a void in the national discourse and cultural calendar by shedding light on India's rich military history, contemporary security concerns, and the pursuit of self-reliance in military capabilities through the Atmanirbhar Bharat programs.
The IMHF seeks to deepen our understanding of India's extensive military heritage and traditions. It will explore various aspects, including indigenous historical knowledge systems, India's role in the world wars, post-Independence challenges, and perspectives on war and conflict. Through insightful discussions, the festival aims to enlighten attendees from all walks of life about the multifaceted dimensions of India's military history.
9.Annual Joint HADR Exercise 2023 (AJHE-23) – CHAKRAVAT 2023
AJHE, known as CHAKRAVAT, is a significant initiative that has evolved since its inception in 2015 into a multi-agency endeavor that includes the active participation of India's armed forces, paramilitary forces, disaster response organizations, non-governmental organizations (NGOs), academic institutions, and international organizations.
The Annual Joint HADR Exercise is conducted on a rotational basis by India's three armed services: the Indian Army, Indian Navy (IN), and Indian Air Force (IAF). The previous edition of the exercise was hosted by the IAF in Agra. In 2023, the Indian Navy is set to host AJHE-23 in Goa from October 9th to 11th.
This exercise involves a scenario-based simulation to assess and refine disaster response strategies and coordination among participating agencies. On October 11, 2023, a Multi-Agency Capability Demonstration will take place. This segment will showcase rescue and relief drills, emphasizing the nuances and important lessons learned in disaster response.
Economy News
10.Urban unemployment rate drops to 6.6% in Q1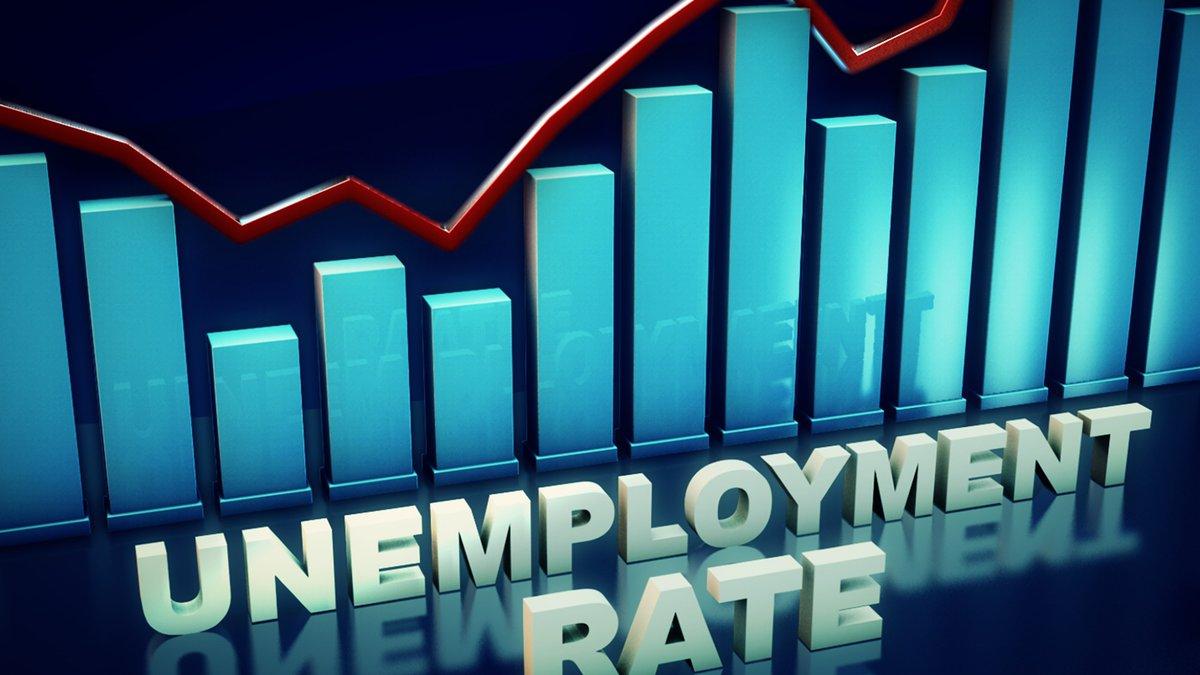 The Ministry of Statistics and Programme Implementation (MoSPI) released its quarterly bulletin of the Periodic Labour Force Survey (PLFS), shedding light on the urban unemployment situation in India during the first quarter of the fiscal year.
In the April-June quarter of this fiscal year, the urban unemployment rate in India dropped to 6.6%. This was the lowest level recorded since the PLFS bulletin was launched in 2018. Several states and union territories (UTs) reported higher urban unemployment rates than the national average.
Notable ones include Himachal Pradesh (13.8%), Rajasthan (11.7%), Chhattisgarh (11.2%), Jammu and Kashmir (10.9%), and Kerala (10%). States/UTs with lower-than-national average unemployment rates included Delhi (2.7%), Gujarat (2.8%), West Bengal (4.4%), Bihar (6.1%), Maharashtra, and Haryana (6.5%).
11.India's Fiscal Deficit Rose To Rs 6.42 trillion, Which Is 36% Of The FY24 Target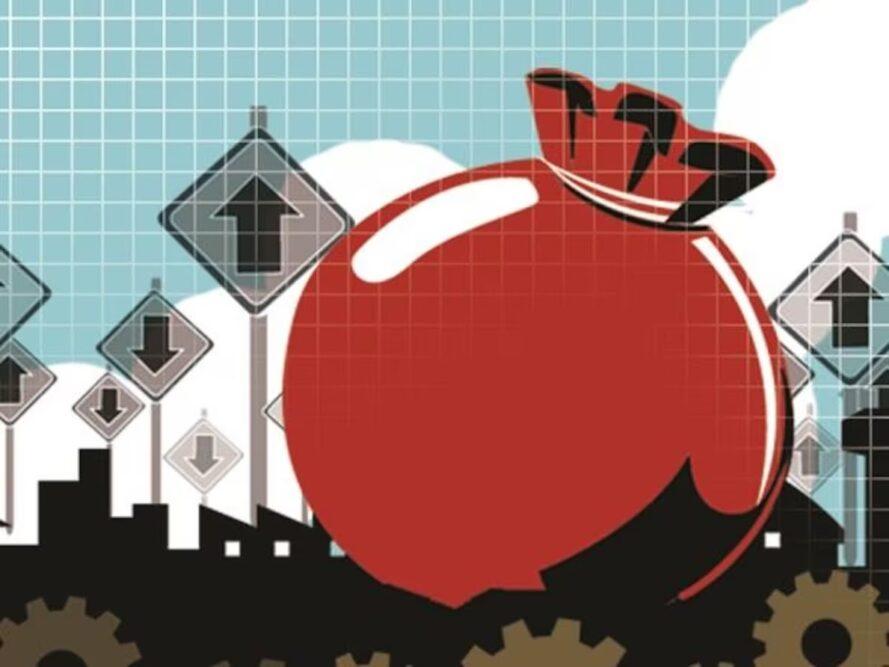 According to the data, released by the Controller General of Accounts, the fiscal deficit for the April-August period in FY24 stood at Rs 6.42 trillion. This accounts for 36 per cent of the full-year target of Rs 17.87 trillion.
The primary deficit, which represents the fiscal deficit without considering interest payments, stood at Rs 2.75 trillion. This amounts to 38.9 per cent of the full-year target of Rs 7.06 trillion. The primary deficit is a crucial metric as it reflects the government's ability to meet its expenditure commitments without relying on borrowing for interest payments.
The total government expenditure during the April-August period in FY24 amounted to Rs 16.72 trillion. This represented 37.1 per cent of the annual goal, which is notably higher than the Rs 13.90 trillion spent during the same period in the previous fiscal year.
12.Piyush Goyal Unveils 'Status Holder' Certificates Under Foreign Trade Policy 2023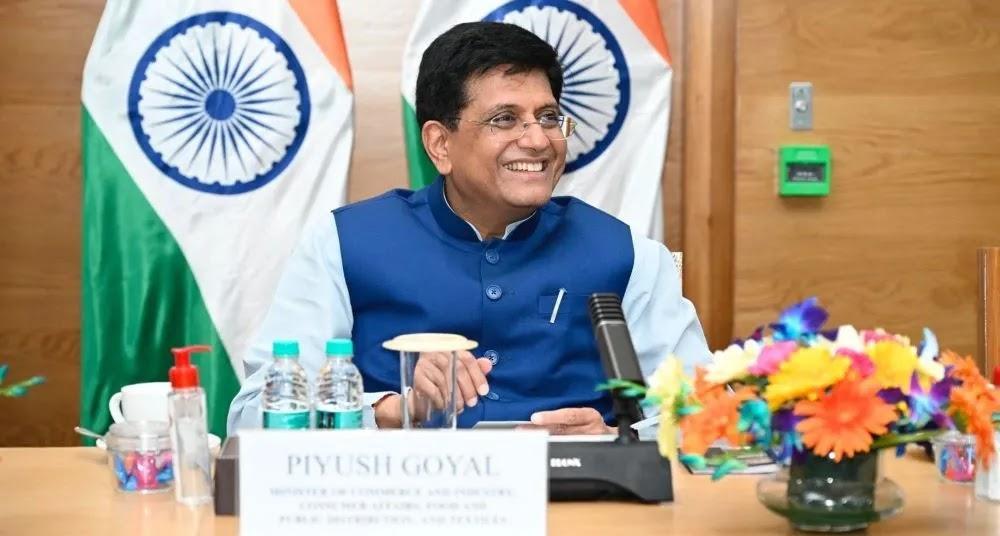 In a meeting with the Export Promotion Councils, the Union Minister of Commerce & Industry, Consumer Affairs, Food & Public Distribution and Textiles Shri Piyush Goyal unveiled a significant initiative to issue system-based automatic 'Status Holder' certificates under the Foreign Trade Policy (FTP) 2023.
Now, exporters will no longer need to submit applications for Status Certificates. Instead, the certification will be granted every year in August, based on annual export figures available with the Directorate General of Commercial Intelligence and Statistics (DGCIS), along with other risk parameters.
This flexibility empowers exporters to adapt to changing market conditions and export patterns. This initiative aligns perfectly with the Digital India ethos, reflecting the Indian government's commitment to leveraging technology to enhance governance and streamline processes.
Banking News
13.IDFC FIRST Bank tie up with Outlook Group to present "Outlook Money 40After40"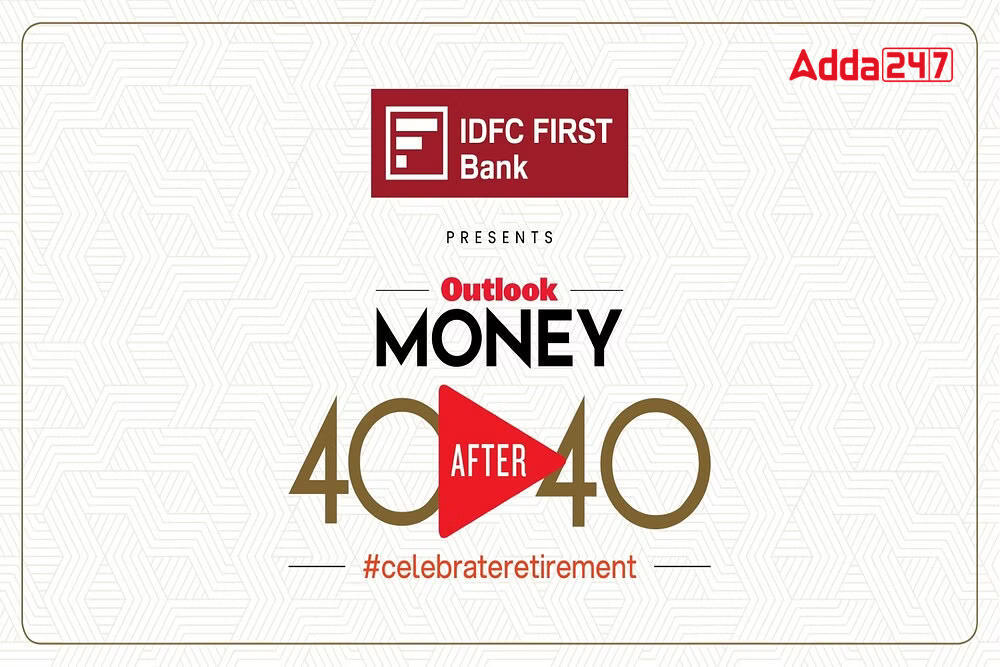 Outlook Group announced the launch of its highly anticipated retirement planning event, "40After40," in association with IDFC FIRST Bank. This two-day event and expo will take place at the Jio World Convention Centre in Mumbai on January 23-24, 2024.
"40After40" aims to be a comprehensive platform for all retirement-related discussions, offering panel discussions, expert chats, masterclasses, interactions with financial planners, and product presentations.
Outlook Group's "40After40" event is an extension of its commitment to raising awareness and facilitating discussions about the critical yet often neglected topic of retirement planning. The event's primary goal is to offer valuable insights and expert guidance to individuals, empowering them to make informed decisions and secure a prosperous retirement.
Business News
14.Irdai to deploy Bima Vahak in every Gram Panchayat before end of 2024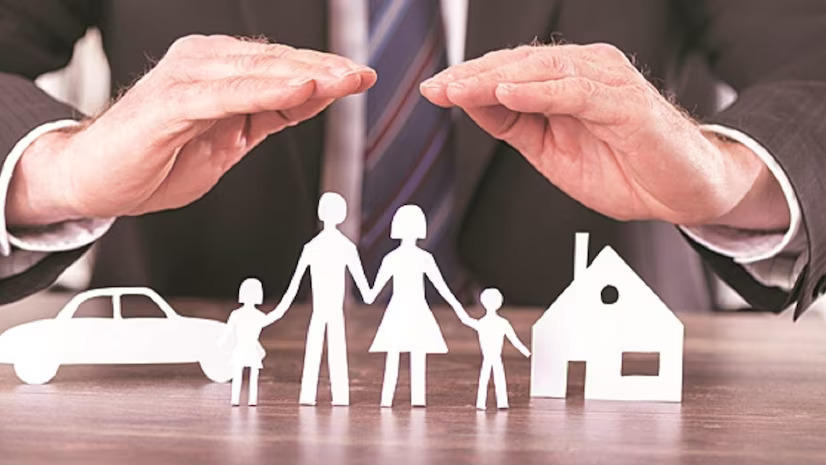 The Insurance Regulatory and Development Authority of India (IRDAI) has announced its ambitious plan to deploy 'Bima Vahaks' in every Gram Panchayat across the country by December 31, 2024.
IRDAI has introduced the 'Bima Vahaks (BV)' initiative to expand insurance coverage and accessibility. The objective of this initiative remains women-centric, with the aim of creating a dedicated distribution channel that ensures the availability of insurance services in every corner of India.
Bima Vahaks, both corporate and individual, are authorized to undertake various activities, including the collection of proposal information and Know Your Customer (KYC) documents. They will also coordinate services related to insurance claims.
15.Business continuity plan for Israel's Haifa port ready: ALSEZ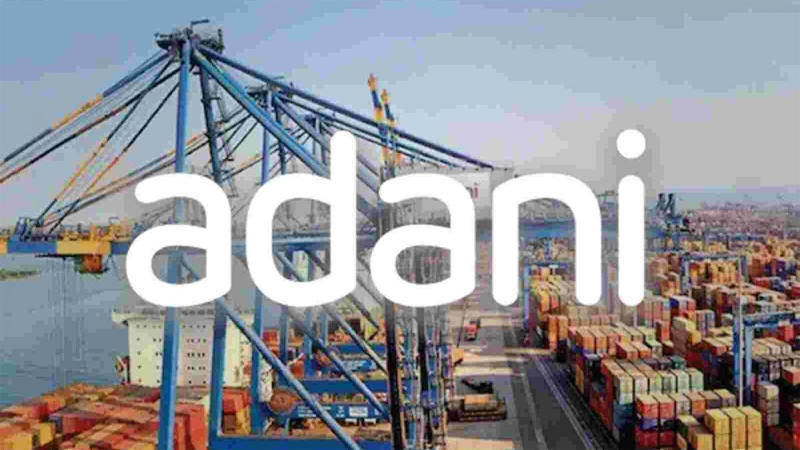 The stock price of Adani Ports and Special Economic Zone (APSEZ), an entity under the Gautam Adani-led group, experienced a significant decline of over 5 percent on NSE (National Stock Exchange) amid certain events affecting the region.
APSEZ stated that it is actively monitoring the situation, particularly in South Israel, where the events are concentrated. The company is ensuring the safety of its employees and confirmed that all staff members are secure.
APSEZ emphasized its preparedness, stating that it has a robust business continuity plan in place. This plan is designed to enable the company to respond effectively to any unforeseen events and challenges that may arise.
Important Days News
16.World Mental Health Day 2023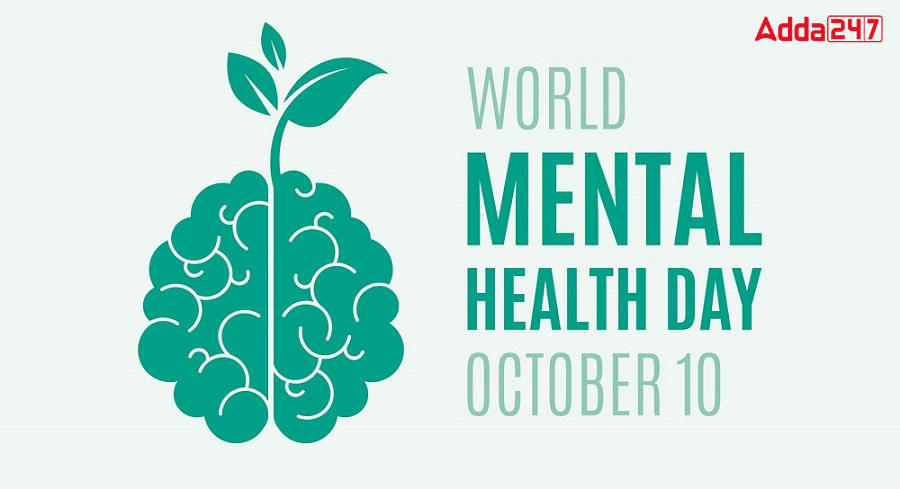 World Mental Health Day on October 10th is a global initiative that brings organizations and individuals together to commemorate the importance of mental well-being. World Mental Health Day was established by the World Federation for Mental Health (WFMH) in 1992.
This occasion serves to enhance knowledge, raise awareness, and drive actions that promote and protect the mental health of all individuals as a fundamental human right.
World Mental Health Day 2023 provides a platform for individuals and communities to unite under the theme "Mental health is a universal human right."  The theme of World Mental Health Day 2023 serves as a catalyst for individuals and communities to address mental health challenges.
Schemes News
17.GST Amnesty Scheme 2023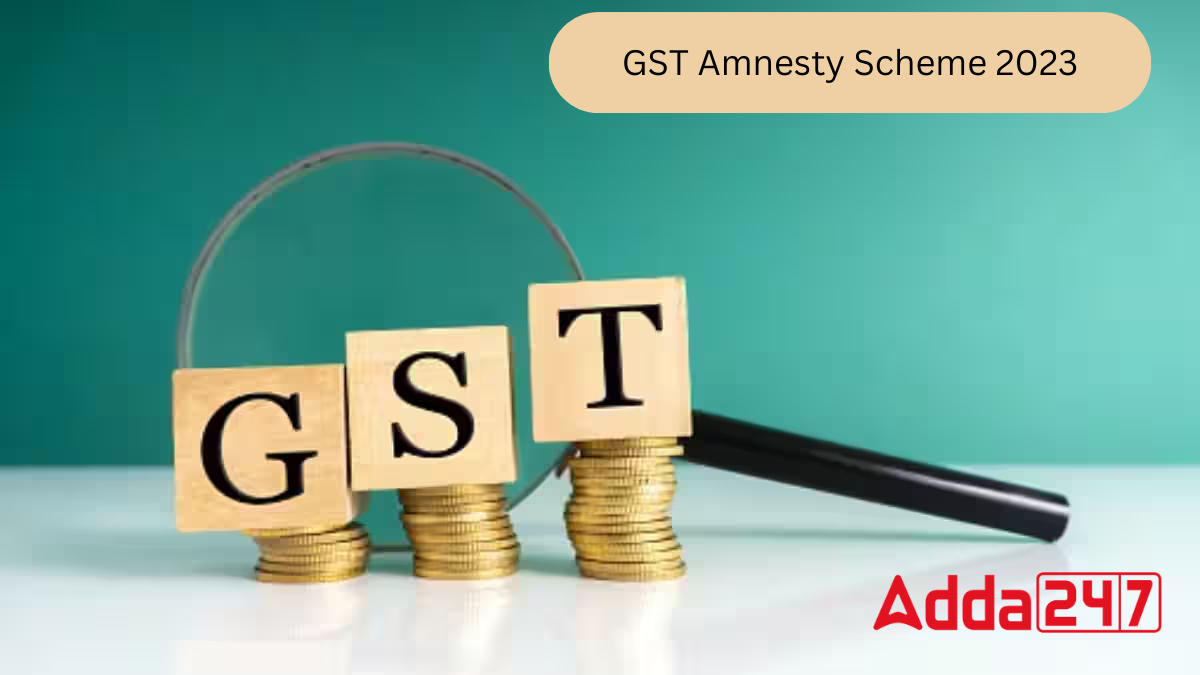 The Goods and Services Tax (GST) Council, in its 52nd meeting has announced an amnesty plan to streamline the process of appealing against demand orders issued by tax inspectors. Under the existing GST rules, a individual has a three-month window from the date of issuance of an assessment order to file an appeal against it. This period can be extended by one additional month.
To avail of this extended appeal period, taxpayers will be required to make an increased pre-deposit. Previously set at 10 percent of the tax demand, the pre-deposit has now been raised to 12.5 percent. This change ensures that taxpayers have a vested interest in their appeals while providing some financial flexibility.
The GST Council's decision to extend the appeal deadline and increase the pre-deposit threshold is expected to benefit a significant number of taxpayers who were unable to file appeals within the previous time constraints. This move reflects the Council's commitment to making the GST system more taxpayer-friendly.
Summits and Conferences News
18.Sri Lanka to take over as Chair of Indian Ocean Rim Association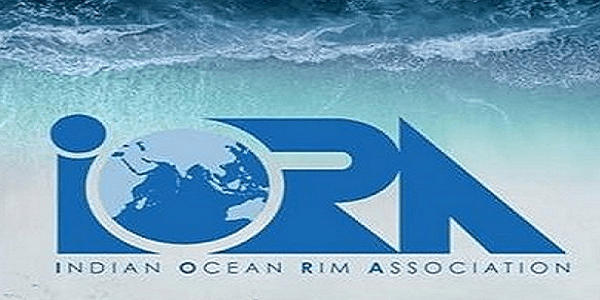 Sri Lanka to take over as Chair of IORA for the next two years. Foreign Ministers of 16 countries will attend IORA meeting in Colombo including Foreign Ministers of India, Bangladesh, Mauritius, Iran, Malaysia, and South Africa.

The IORA Council of Ministers meeting is the highest decision-making body of the Association. It is held annually to discuss and decide on IORA priorities.

The Indian Ocean Rim Association (IORA) is an intergovernmental organisation of 23 member states and 11 dialogue partners from Africa, West Asia, South Asia, South-East Asia, and Oceania. It was established in 1997 to promote regional cooperation and development.
Science and Technology News
19.Solar and Lunar Eclipse in October 2023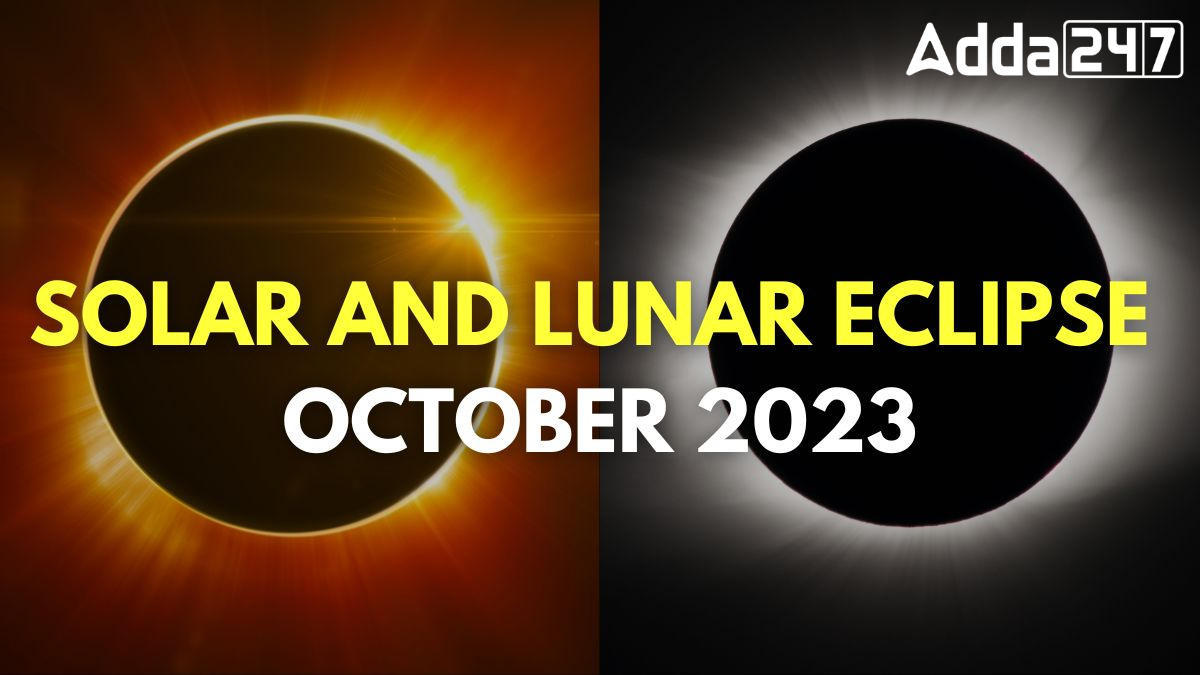 October 2023 is set to be a remarkable month for astronomy enthusiasts and stargazers around the world. It will mark a rare celestial event when both Solar and Lunar eclipses will grace the night skies.
On October 14, 2023, stargazers can witness an annular solar eclipse, where the sun forms a mesmerizing "ring of fire" around the moon. The spectacle will grace the night sky, commencing at 11:29 PM and concluding at 11:34 PM (New Delhi Time).
On 28th October 2023, the moon will gracefully traverse through Earth's shadow, creating a partial lunar eclipse. This captivating lunar spectacle will unfold between 01:06 and 02:23 IST. Stargazers in various regions, including Asia, America, Europe and Africa, will be treated to this celestial spectacle. In New Delhi, the lunar eclipse will commence at 11:31 PM and conclude at 03:36 AM.
Obituaries News
20.Celebrity Chef And Former Food Network Star, Michael Chiarello Passed Away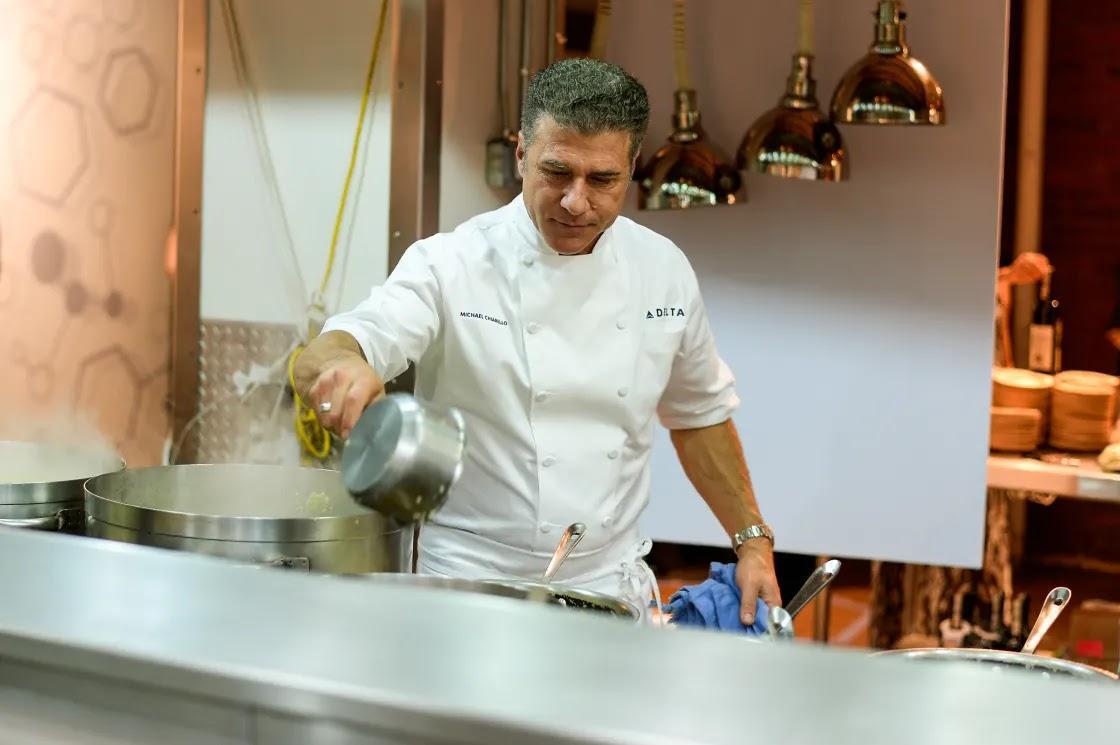 Chef Michael Chiarello, a culinary expert known for his extraordinary talent and passion for food, passed away at Queen of the Valley Medical Center in Napa, California. He succumbed to an acute allergic reaction that led to anaphylactic shock, as announced by his company Gruppo Chiarello in a statement.
Chiarello's influence extended far beyond the walls of his restaurants. He graced television screens for a decade, hosting shows on PBS, Food Network, Fine Living, and the Cooking Channel. His Emmy-winning cooking show, "Easy Entertaining With Michael Chiarello," ran for an impressive 10 seasons on Food Network, where he shared his culinary expertise and inspired viewers to explore the art of cooking.
Throughout his career, Chiarello received numerous accolades for his contributions to the culinary world. He was named Chef of the Year by Food & Wine magazine in 1985 and later received the prestigious CIA's Chef of the Year award in 1995.
Important Current Affairs of 10 October 2023
Get all the International, National, Sports, Economy, latest schemes and appointments and current affairs updates with Adda247 Headlines of the day. Adda247 headlines of the day brings you the best accumulation of the daily updates. Stay updated with us!