Read the most important current affairs of 12 October 2023. Today Current Affairs covers the headlines on Operation Ajay, IMF's Forecast for Pakistan, 'Mera Yuva Bharat,' New National Record In 100m Sprint, World Sight Day 2023.

Top 18 Current Affairs and News Headlines of 12 October 2023
International News
1.India, China hold 20th round of military talks In Ladakh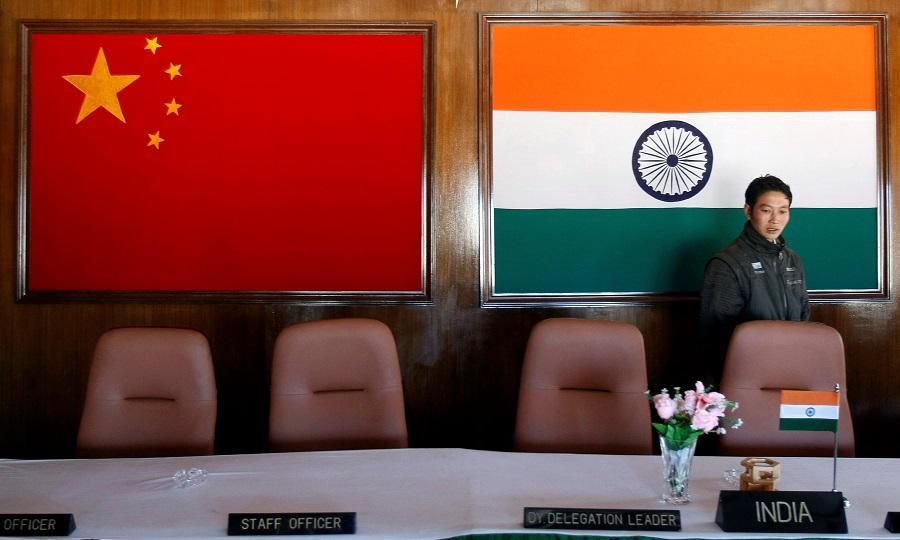 India and China held their 20th corps commander-level meeting at the Chushul-Moldo border in Ladakh. Both countries engaged in a series of diplomatic discussions to address the persisting issues along the Line of Actual Control (LAC) in eastern Ladakh.
These talks, held at the Corps Commander level, aimed to foster an open and constructive atmosphere, fostering an early and mutually acceptable resolution. While these discussions did not yield a clear breakthrough, they emphasized the commitment of both nations to peaceful dialogue and negotiation.
One of the key takeaways from these recent talks is the importance of a frank, open, and constructive dialogue between the two nations. Despite historical differences and geopolitical competition, maintaining a diplomatic channel is crucial to finding a mutually acceptable resolution.
National News
2.Govt Launches Month-Long Celebration Drive For 8th National Ayurveda Day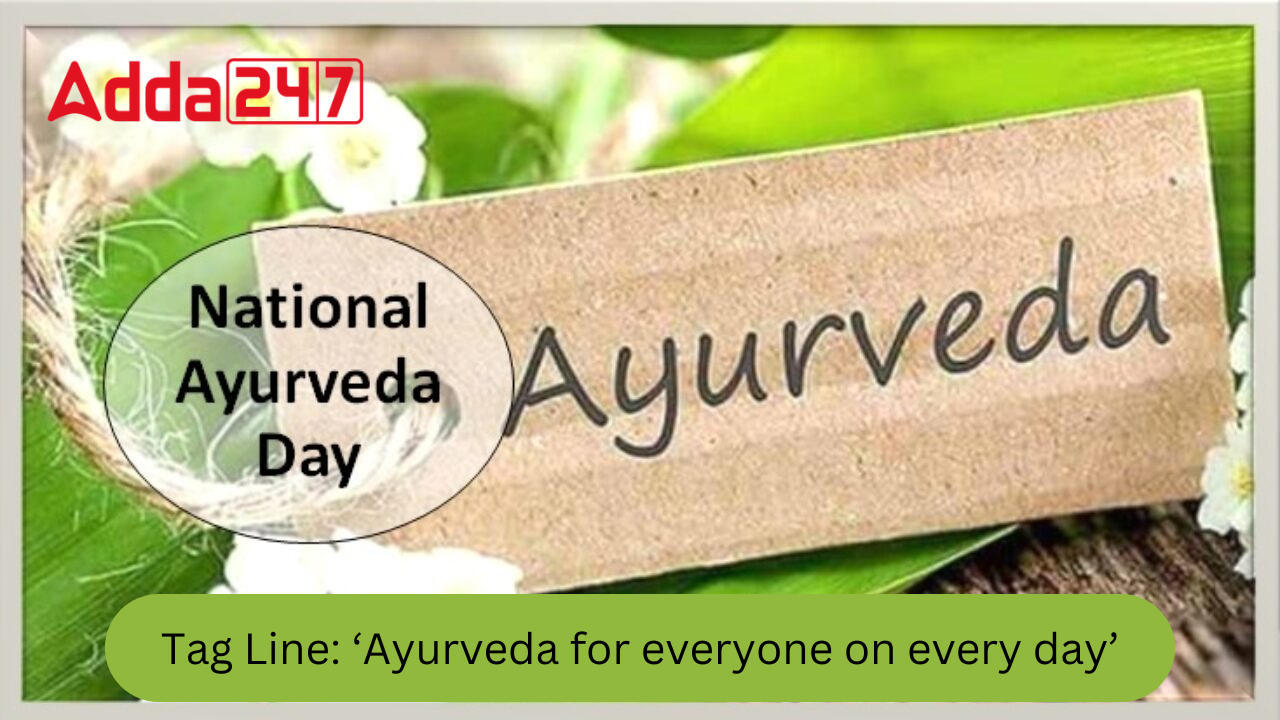 Union Minister of Ayush and Ports, Shipping, and Waterways, Shri Sarbananda Sonowal, announced a month-long celebration drive regarding the 8th National Ayurveda Day.  This year, Ayurveda Day falls on November 10, 2023, and it serves as a platform to address specific health issues through Ayurveda.
The month-long Ayurveda Day celebrations are designed to create awareness and educate students, farmers, and the general public about the benefits of Ayurveda.  This day is observed as a tribute to Lord Dhanvantari, the God of Ayurveda, and coincides with Dhanteras, a day dedicated to seeking blessings for good health.
The theme, "Ayurveda for One Health," resonates with India's G20 Presidency theme, "Vasudhaiva Kutumbakam," which means the world is one family. Ayurveda Day 2023 carries the tagline "Ayurveda for everyone on every day," emphasizing its applicability to every aspect of life, from humans to animals, plants, and the environment.
3.Operation Ajay set to evacuate Indian nationals from Israel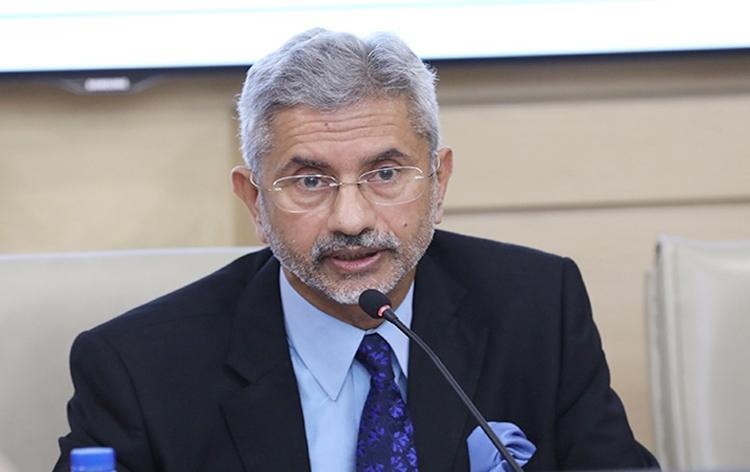 India has launched Operation Ajay, a dedicated initiative to facilitate the safe return of its citizens from Israel amidst the ongoing developments in the region. External Affairs Minister Dr S Jaishankar announced this operation, emphasizing the government's commitment to ensuring the safety and well-being of Indian nationals abroad.
Special charter flights and other arrangements are being organized to bring back Indian citizens from Israel. The Indian Embassy in Israel has initiated contact with registered Indian citizens, starting with the first group, for the special flight. Subsequent flights will follow, and communication will be made accordingly.
A 24-hour Control Room has been established to monitor the situation and assist Indian nationals. Indian nationals in the region are urged to stay calm, vigilant, and follow security advisories issued by the authorities.
4.Anurag Thakur Unveils Trailer for Animated Series "Krish, Trish, and Baltiboy – Bharat Hain Hum"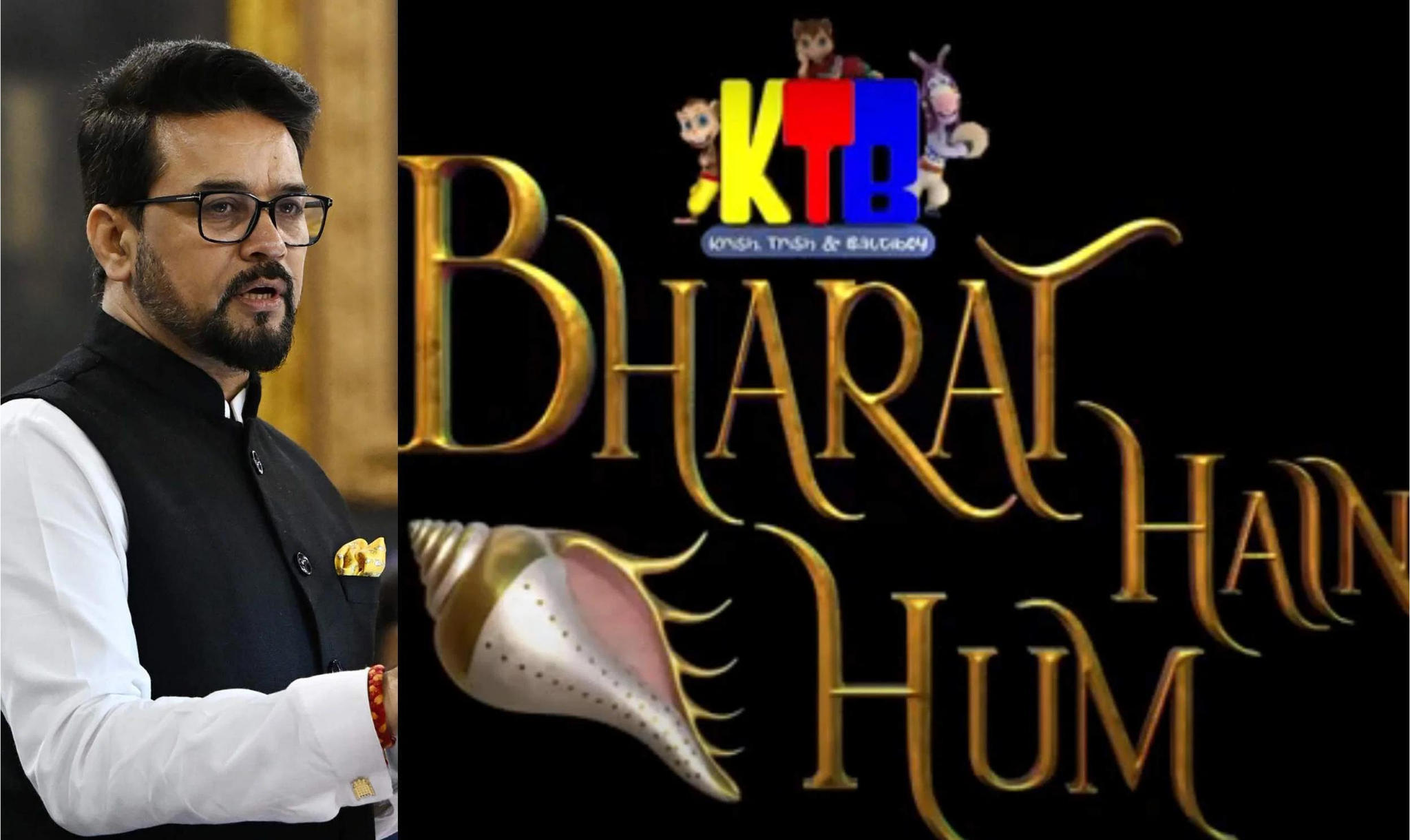 Union Minister Shri Anurag Thakur has launched the trailer of "Krish, Trish, and Baltiboy – Bharat Hain Hum", an animated series consisting of two seasons, produced by Central Bureau of Communication, Ministry of Information and Broadcasting and Graphiti Studios.
The series is an effort to educate the youth about the lesser known but significant contributors of the freedom struggle, contributors who were forgotten by the educations system of the past.
The series consists of 52 episodes, 11 minutes each, featuring stories from Indian Freedom struggle from 1500s to 1947. The series is hosted by the iconic animated characters Krish, Trish and Balti boy. The series has been created by the creator duo of Munjal Shroff and Tilakraj Shetty from Graphiti Studios.
5.Union Cabinet approves setting up of 'Mera Yuva Bharat' autonomous body for youth development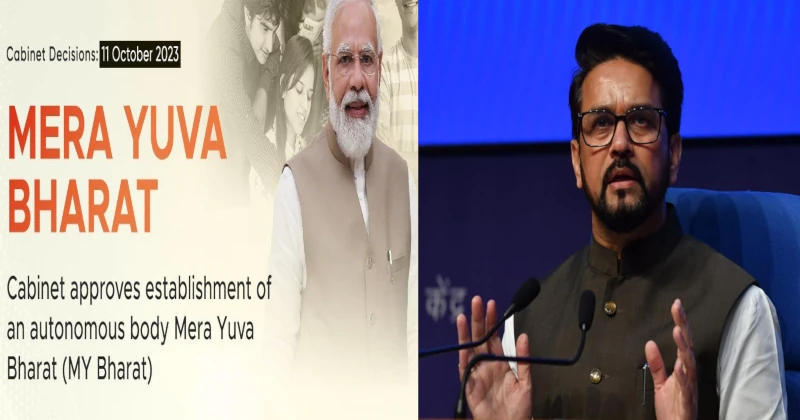 The Union Cabinet, under the leadership of Prime Minister Shri Narendra Modi, has approved the establishment of an autonomous body named "Mera Yuva Bharat" (MY Bharat).

MY Bharat aims to enable equitable access for young individuals to realize their aspirations and contribute to the holistic development of the nation across various government sectors. This body is designed to serve as a pivotal mechanism for youth development, with a strong emphasis on technology-driven solutions.
This initiative aligns with the National Youth Policy and targets individuals between the ages of 15-29, with a subset of programs catering to those aged 10-19. Mera Yuva Bharat (MY Bharat) will be officially launched on 31st October, 2023, which coincides with National Unity Day.
6.Dr. Jitendra Singh launches the Intelligent Grievance Monitoring System (IGMS) 2.0 Public Grievance portal and Automated Analysis in Tree Dashboard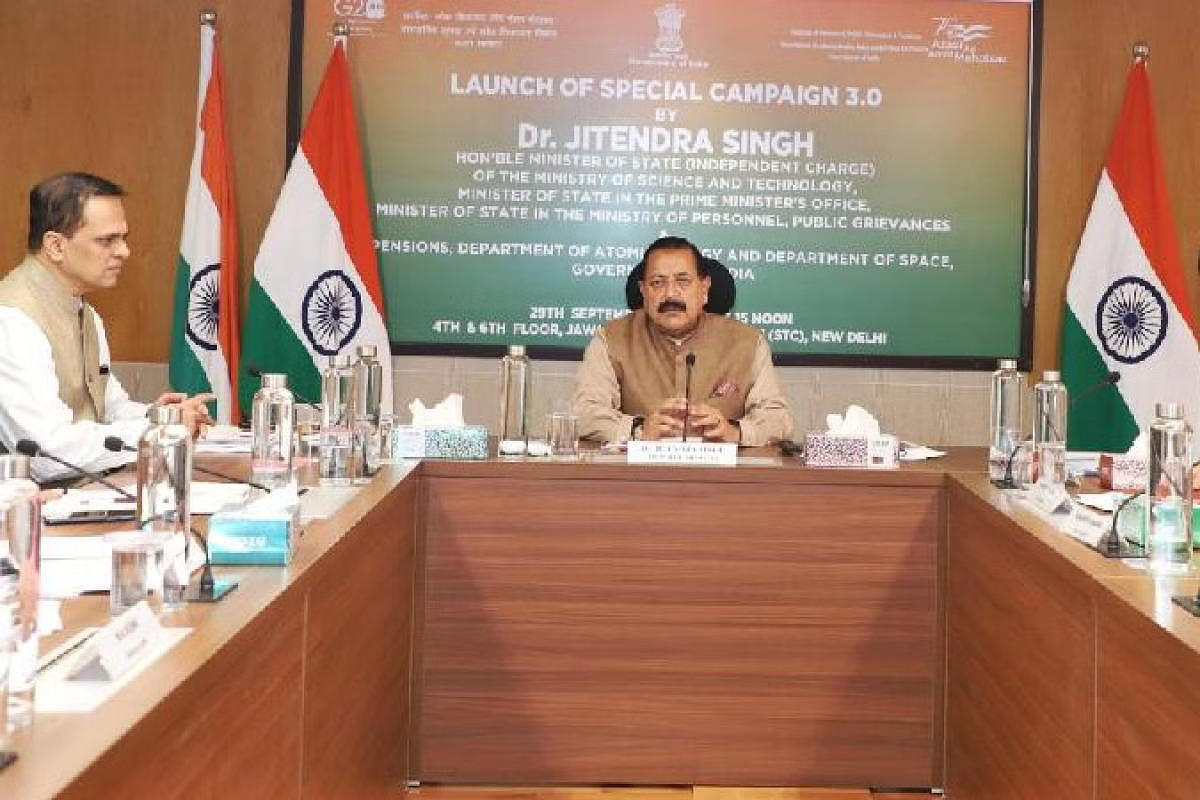 On 29th September 2023, Dr. Jitendra Singh, the Minister of State for Personnel, Public Grievances, and Pensions, inaugurated the Special Campaign 3.0 in the Department of Administrative Reforms and Public Grievances (DARPG).
This campaign, themed "Digital DARPG," is aimed at enhancing service delivery, utilizing emerging technologies, and ensuring efficient management within government offices.
Under the "Digital DARPG" initiative, DARPG initiated a comprehensive approach towards unified service delivery portals. Collaborating with 27 Senior Officials, including Right to Service Commissioners from States/UTs, DARPG identified 164 services for pan-India e-service delivery, in addition to the 56 mandatory e-services.
State News
7.UP Declares Gangetic Dolphin as State Aquatic Animal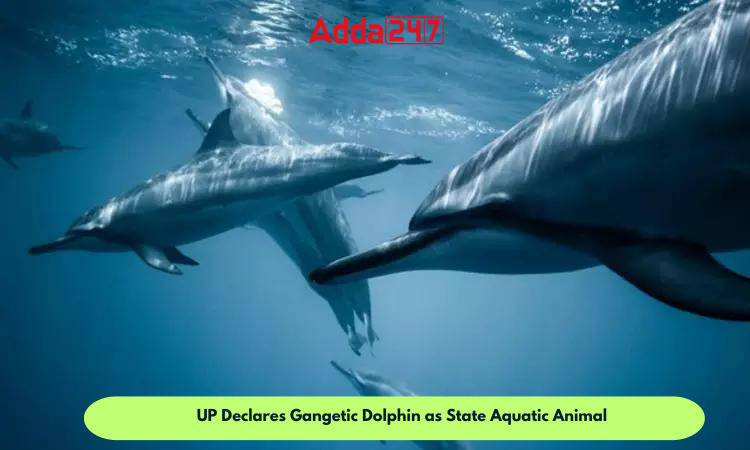 Uttar Pradesh Chief Minister Yogi Adityanath has made a significant announcement regarding the Gangetic Dolphin, designating it as the state's aquatic animal. This move highlights the importance of conserving these unique creatures and preserving the purity of the rivers and ponds they inhabit.
Uttar Pradesh's decision to declare the Gangetic Dolphin as the state aquatic animal and the launch of the "Meri Ganga Meri Dolphin 2023" campaign demonstrate the government's commitment to wildlife conservation, environmental preservation, and raising awareness about the importance of maintaining the purity of rivers and ponds.
In addition to recognizing the importance of the Gangetic Dolphin, Chief Minister Yogi Adityanath has proposed a plan to train individuals from villages connected to the Tiger Reserves as guides. This initiative aims to create employment opportunities and raise awareness within the local community about the importance of wildlife conservation.
Economy News
8.IMF Maintains 2.5% Growth Forecast for Pakistan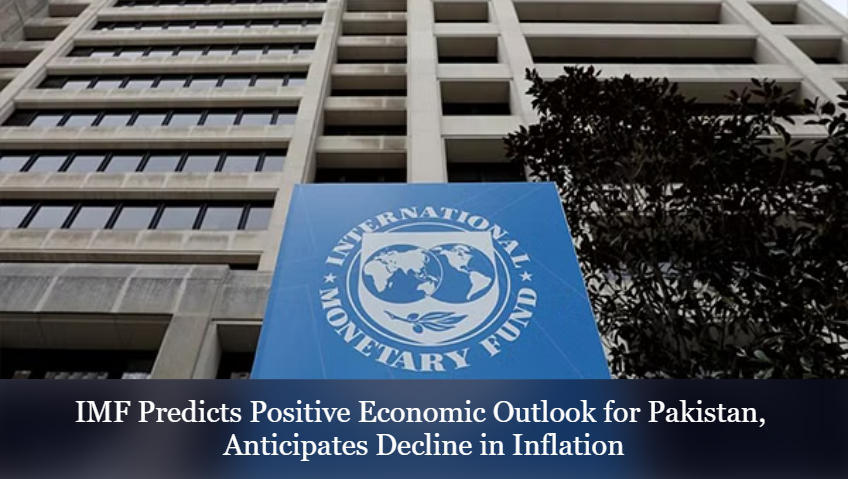 The International Monetary Fund (IMF) has decided to keep Pakistan's economic growth forecast at 2.5%. This figure remains consistent with the IMF's previous report and is in line with official projections, although it falls short of the official target by 1%.
Among international financial institutions, the IMF's 2.5% growth projection is the highest. In contrast, the World Bank has forecasted 1.7% growth, the Asian Development Bank predicts 1.9%, and the State Bank of Pakistan (SBP) anticipates growth around 2%.
The IMF's report projects that Pakistan's economic growth may reach 5% by the year 2028, with this forecast subject to change due to rapid economic developments within the country.
Business News
9.SEBI said to probe Adani- Gulf Ties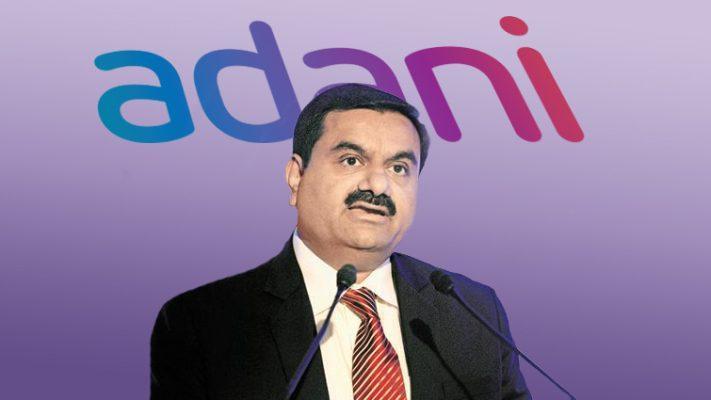 The Securities and Exchange Board of India (SEBI) has launched an investigation into the relationship between the Adani Group, a prominent Indian conglomerate, and the Gulf Asia Trade & Investment fund based in the British Virgin Islands.
The Gulf Asia fund, reportedly owned by Dubai-based businessman Nasser Ali Shaban Ali, allegedly invested in Adani's listed companies after SEBI's directive in June 2013, which required companies to increase public shareholding to at least 2 percent of their total floats.
SEBI officials are closely examining whether the Adani Group and the Gulf Asia fund acted "in concert," potentially violating regulations. The probe aims to determine whether there have been violations of share ownership regulations, following allegations of accountancy fraud and stock manipulation made against the Adani Group.
10.Bharti Group To Acquire French Insurer AXA's 49% Stake In Bharti AXA Life Insurance Co.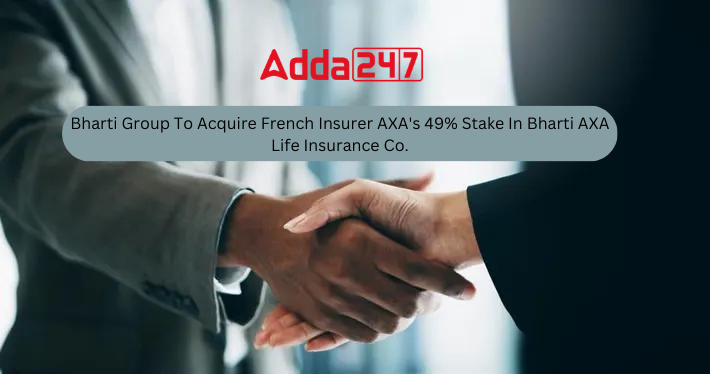 The Bharti Group has announced its acquisition of French insurer AXA's 49% stake in Bharti AXA Life Insurance Co. This move marks the consolidation of a venture that was jointly run for nearly two decades.
The acquisition by Bharti Group, conducted through its Bharti Life Ventures arm, is expected to conclude by December this year, subject to regulatory approvals.
This development positions Bharti Group to compete more effectively with established players like HDFC Life Insurance, ICICI Prudential Life Insurance, SBI Life Insurance, and LIC in a market that ranks ninth in the world, according to the latest annual report by the insurance regulatory body.
11.BOB to raise 10,000 Crore rupees to fund affordable housing, infra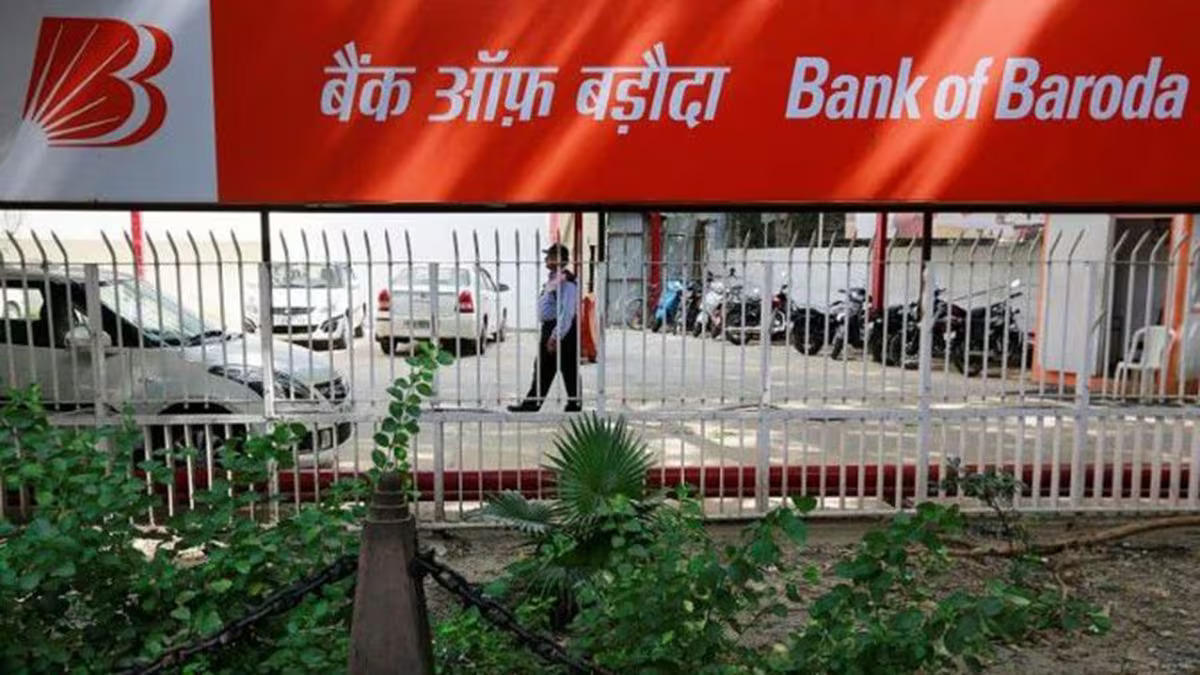 On October 11, the Bank of Baroda's board approved a plan to raise up to Rs 10,000 crore through long-term bonds. These funds will be used to support infrastructure development and affordable housing.
The bank's statement mentioned that this fundraising could be done in single or multiple tranches during the fiscal year 2023-24 and beyond, depending on the need.
Bank of Baroda reported a 17 percent year-on-year (YoY) growth in total advances, reaching Rs 10.3 lakh crore, with domestic advances up by 16.6 percent YoY. The international book also saw a 21 percent YoY increase (6.4 percent quarter-on-quarter).
Important Days News
12.World Sight Day 2023 is observed on 12th October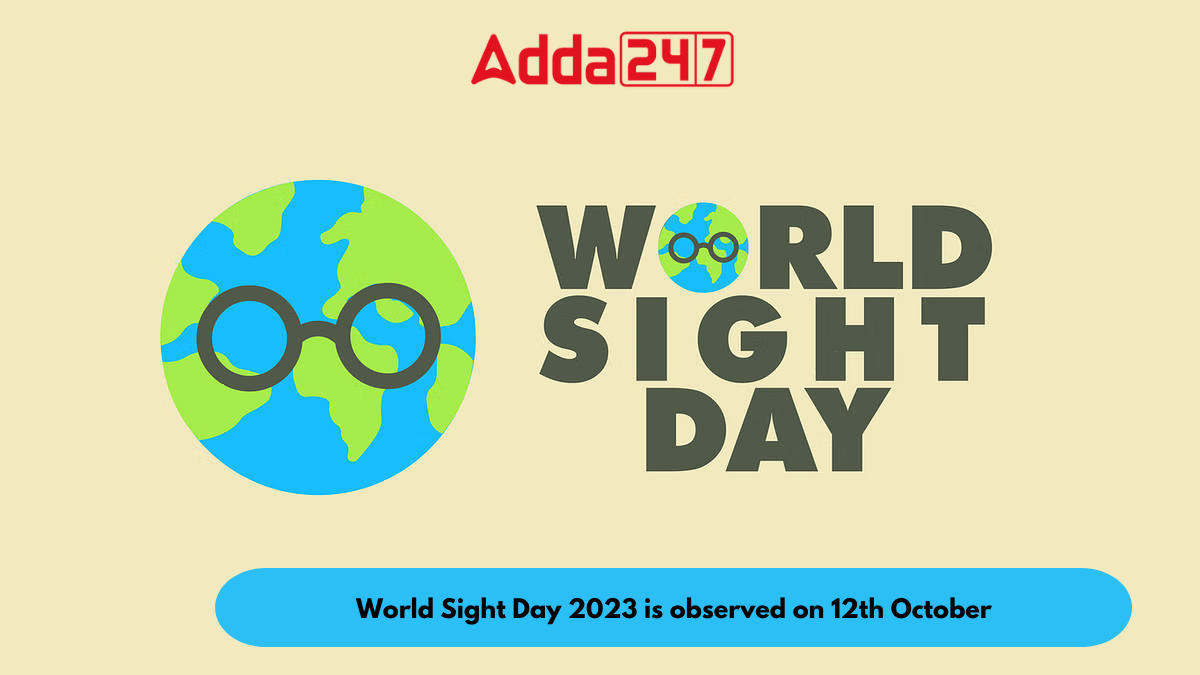 Every year, the second Thursday of October marks a crucial occasion on the global calendar, World Sight Day. This day is dedicated to raising awareness about vision impairment and blindness. This year it falls on 12th October.
The theme for World Sight Day 2023, 'Love Your Eyes at Work,' resonates deeply in our fast-paced, digital age where we increasingly strain our eyes through prolonged screen time and demanding work schedules. It emphasizes the importance of caring for our eyes while navigating the challenges of the modern workplace.
The roots of World Sight Day trace back to October 8, 1984, when the Lions Club Foundation initiated this awareness day. Over time, it evolved into a collaborative effort led by the World Health Organization (WHO) and the International Agency for the Prevention of Blindness (IABP), encompassing NGOs, eye care groups and hospitals globally.
Agreements News
13.IGNOU & ICAI ink MoU for academic collaboration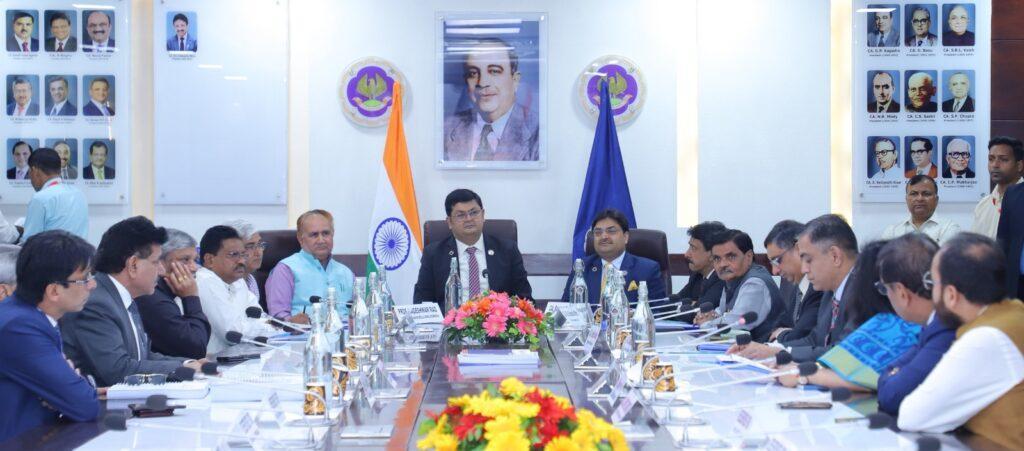 The Indira Gandhi National Open University (IGNOU) has recently renewed and restructured its Memorandum of Understanding (MoU) with the Institute of Chartered Accountants of India (ICAI).
This MoU provides ICAI students with an opportunity to acquire academic qualifications without compromising their practical knowledge during their articleship. Both ICAI and IGNOU will play a pivotal role in providing students with a balanced blend of academic and practical exposure.
The significance of this agreement is underscored by its alignment with the National Education Policy (NEP) 2020 and the curriculum and credit framework set forth by the University Grants Commission (UGC).
Awards News
14.MRPL Secured 'Best Innovation in Refinery' Award For 2022-23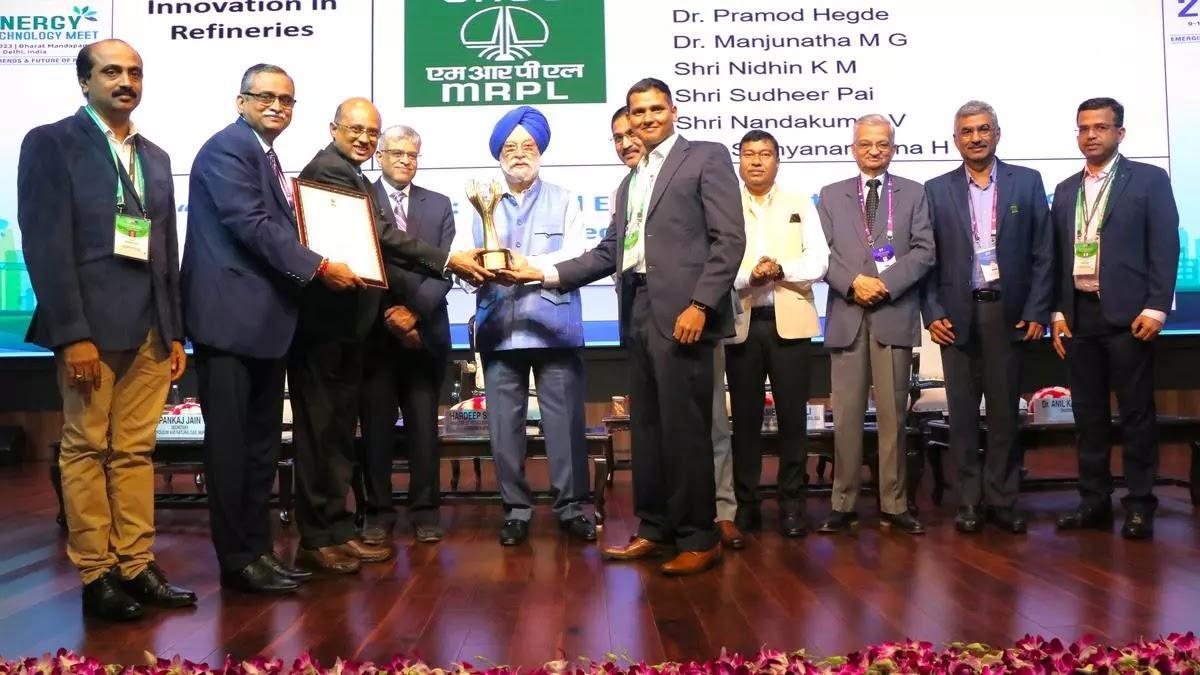 Mangalore Refinery and Petrochemicals Ltd (MRPL) has once again clinched the prestigious 'Best Innovation in Refinery' award for the year 2022-23, bestowed by the Union Ministry of Petroleum and Natural Gas at the 26th Energy Technology Meet 2023.
One of the pivotal aspects of the patent was the development of a hydrocarbon gas composition that could effectively replace energy-intensive stripping steam in the distillation process. This breakthrough not only reduced energy consumption but also contributed to environmental sustainability by minimizing resource usage.
The 'Best Innovation in Refinery' award was presented to a team led by MRPL's Managing Director, Sanjay Varma. This recognition ceremony took place at the Energy Technology Meet 2023, a prestigious event held in New Delhi. The Union Minister of Petroleum and Natural Gas, Hardeep Singh Puri, had the honor of presenting the award to MRPL's accomplished team.
Books & Authors News
15.Vivek Agnihotri launches his latest book "The Book of Life: My Dance with Buddha for Success"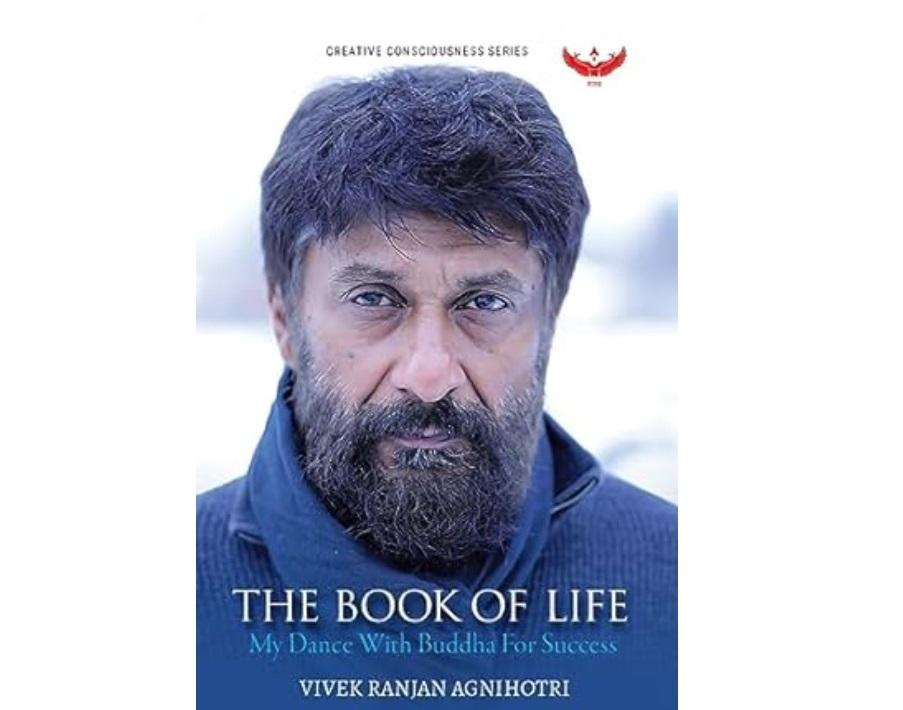 Vivek Agnihotri, director of The Kashmir Files, has launched his latest book, "The Book of Life: My Dance with Buddha for Success" in Lucknow. He also directed a medical drama film 'The Vaccine War' in 2023.
Balram Bhargava is the writer of the book on which the movie is based. Bhargava's book, 'Going Viral – Making of Covaxin: The Inside Story', documents his experiences.
This book is an initiative which will herald a new era in the realm of books, wherein the creativity that is innate in every one of us finds expression. For this, and to establish a connection between him and readers, Vivek Ranjan Agnihotri has linked this book to the Internet.
Sports News
16.Manikanta H Hoblidhar Sets New National Record In 100m Sprint
The 62nd National Open Athletics Championships 2023 kicked off with a bang in Bengaluru, as Manikanta Hoblidhar from Services etched his name in the record books by smashing a new national record in the men's 100m category.
In the semi-finals of the Men's 100m, Manikanta Hoblidhar sprinted from the third lane, with extraordinary speed and determination. He powered his way to victory, crossing the finish line in first place with a remarkable timing of 10.23 seconds. Earlier in the day, Manikanta had showcased his remarkable speed with a time of 10.50 seconds in the preliminary heat.
The podium for the men's 100m at the 62nd National Open Athletics Championships 2023 featured other talented athletes as well. Elakkiyadasn K from Railways secured the second position with a time of 10.49 seconds. Saisiddharth R claimed the third spot on the podium with a timing of 10.55 seconds, displaying his sprinting prowess.
17.Rohit Sharma Smashes India's Fastest World Cup Century
India captain Rohit Sharma smashed his 31st ODI century and put India on course for a mammoth win against Afghanistan in their World Cup 2023 tie at Delhi's Arun Jaitley Stadium.
Rohit Sharma completed his hundred off 63 balls, fetching him the record for the fastest century ever by an Indian in the history of World Cup. Before Rohit, the milestone belonged to Kapil Dev off 72 balls against Zimbabwe in 1983, the India captain bested the former all-rounder's accomplishment by nine balls as India dominated Afghanistan in their chase of 273 and won by 8 wickets.
Earlier during his innings, Rohit knocked down two more impressive milestones. First, he completed 1000 runs in World Cup, becoming only the fourth Indian to the landmark after Tendulkar, Virat Kohli and Sourav Ganguly and then struck three sixes to become the leading six-hitter in international cricket, surpassing 'Universe Boss's Chris Gayle.
18.11th Sultan Of Johor Cup To Be Held In Johor, Malaysia In November 2023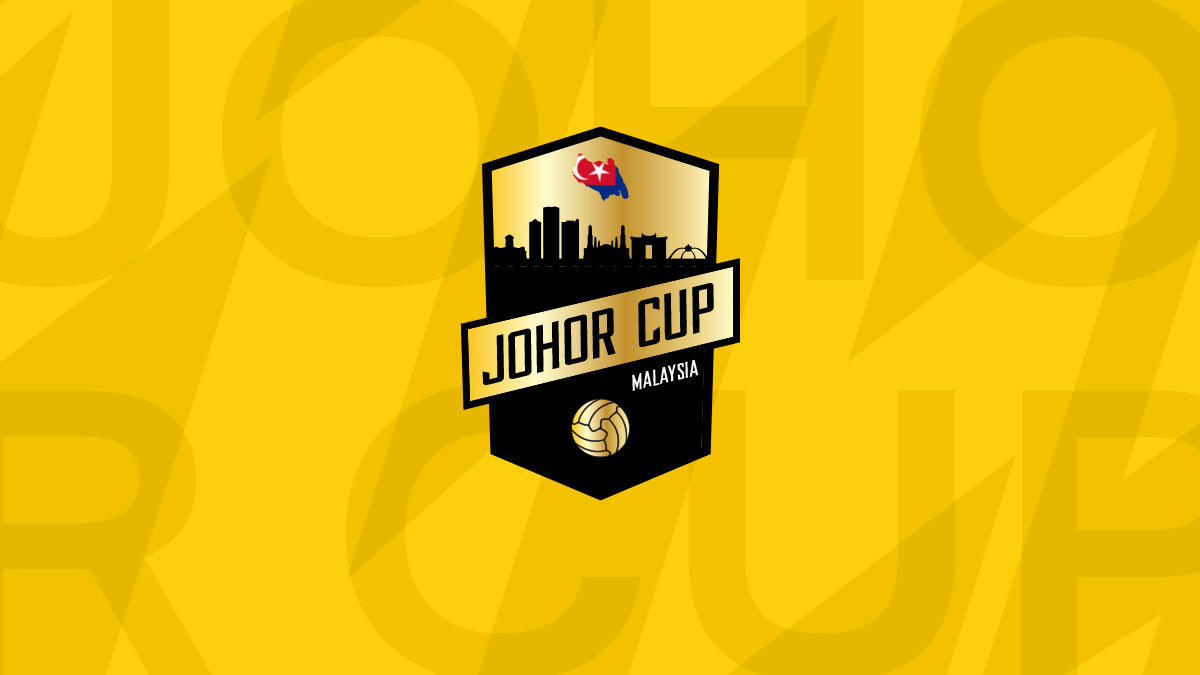 The 11th edition of the Sultan of Johor Cup in 2023 is scheduled to be held in Johor, Malaysia. This prestigious tournament is set to take place from October 27 to November 4. Notably, this year's edition will feature eight teams, expanding from the customary six.
In this year's Sultan of Johor Cup, India has been placed in Pool B. They will face tough competition from Malaysia, Pakistan, and New Zealand. Meanwhile, Pool A will consist of Germany, Australia, South Africa, and Great Britain.
This tournament also serves as an opportunity to assess and understand the competition, as six nations participating in the Sultan of Johor Cup will head to the FIH Hockey Men's Junior World Cup 2023. Furthermore, the tournament provides a platform for players to adapt to the climate conditions expected at Kuala Lumpur in December, where the World Cup will be held.
Important Current Affairs of 12 October 2023
Get all the International, National, Sports, Economy, latest schemes and appointments and current affairs updates with Adda247 Headlines of the day. Adda247 headlines of the day brings you the best accumulation of the daily updates. Stay updated with us!