Read the most important current affairs of 12 September 2023. Today Current Affairs covers the headlines on Global Biofuels Alliance, Sanatana Dharma Day, Infrastructure Financing Bridge, India And Saudi Arabia MOU In Energy Sector, Shanti Swarup Bhatnagar Prizes-2022, 'Green Railway Station'.

Top 17 Current Affairs and News Headlines of 12 September 2023
National News
1.PM Modi Launches Global Biofuels Alliance at G20 Summit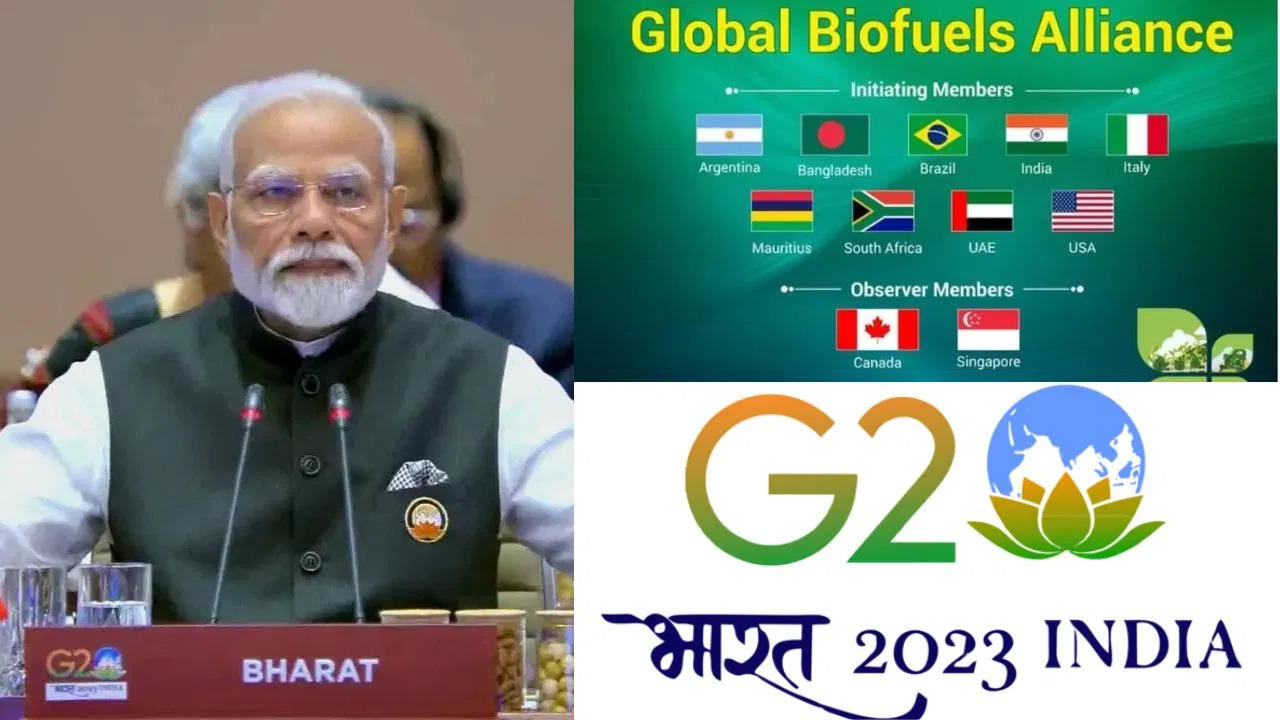 Indian Prime Minister Narendra Modi announced the formation of the Global Biofuels Alliance (GBA) during the G20 Summit. The alliance includes more than 30 countries and international organizations, aimed at promoting the adoption of biofuels and expanding bioenergy access in emerging economies.
The GBA consists of 19 countries and 12 international organizations. Key G20 member countries supporting the alliance include Argentina, Brazil, Canada, India, Italy, South Africa, and the US. Four G20 Invitee countries supporting GBA are Bangladesh, Singapore, Mauritius, and the UAE.
Additionally, eight non-G20 countries, including Iceland, Kenya, Guyana, Paraguay, Seychelles, Sri Lanka, Uganda, and Finland, are part of the alliance. International organizations such as the World Bank, Asian Development Bank, World Economic Forum, and others are also members.
International News
2.United States City Louisville Declares September 3rd As Sanatana Dharma Day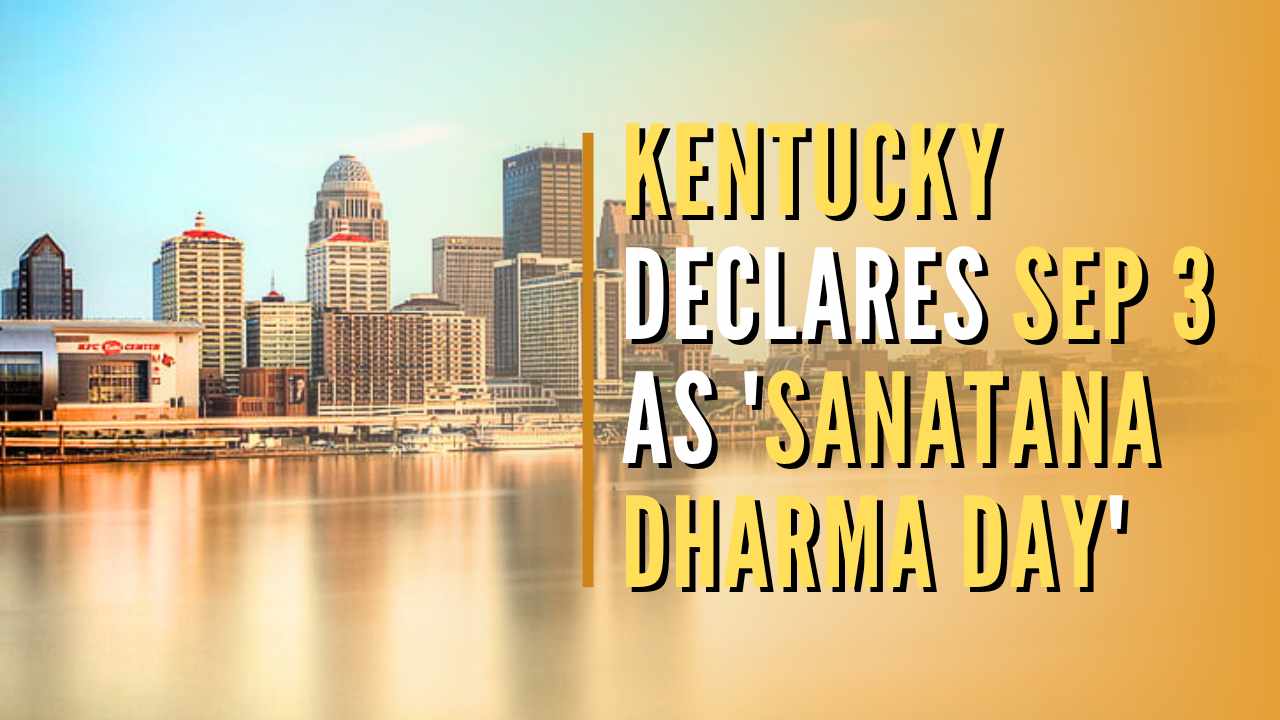 Mayor Craig Greenberg has declared September 3 as Sanatana Dharma Day in Louisville, Kentucky in the United States emphasizing the significance of fostering peace, tolerance, and understanding within diverse communities.
Sanatana Dharma, often referred to as Hinduism, is one of the world's oldest spiritual traditions. Rooted in ancient scriptures and philosophical principles, it encompasses a diverse range of beliefs, practices, and rituals. For millions of people worldwide, Sanatana Dharma is a way of life that fosters spiritual growth, compassion, and respect for all living beings.
Previously, July 20 was declared as 'Encyclopedia of Hinduism' day in Kentucky by former Louisville mayor Greg Fisher.
3.North Korea Launches New 'Tactical Nuclear Attack Submarine'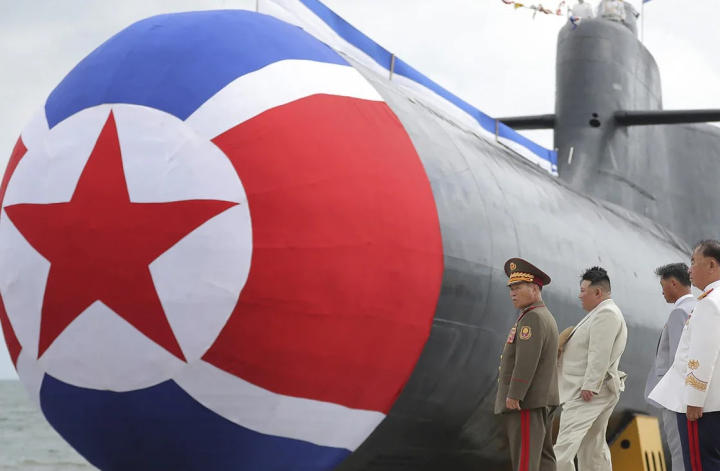 North Korea has made headlines by launching its first operational "tactical nuclear attack submarine," designated Submarine No. 841 and named Hero Kim Kun Ok, an ex-commander of the North Korean navy.
Analysts believe that Submarine No. 841 is a modified version of the Soviet-era Romeo-class submarine, which North Korea acquired from China in the 1970s and later began producing domestically.
Its design features 10 launch tube hatches, indicating that it is likely armed with ballistic missiles and cruise missiles. Nevertheless, concerns arise regarding the submarine's effectiveness in modern warfare due to its age, noise level, slower speed, and limited range.
4.UK Commits $2 Billion to UN-Backed Climate Fund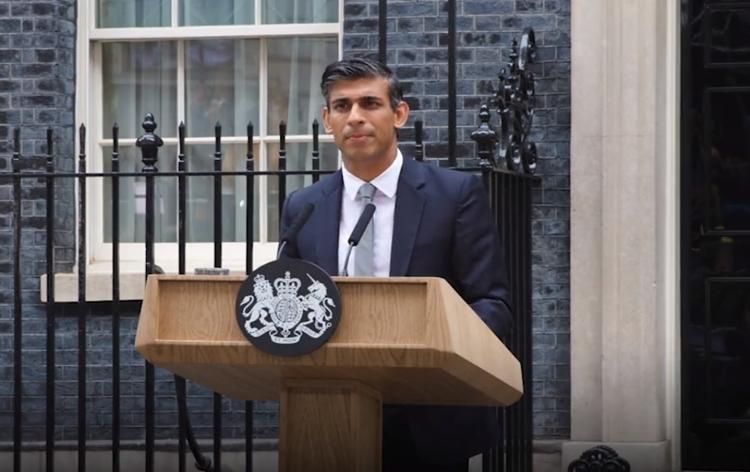 Rishi Sunak declared that the United Kingdom would allocate $2 billion to the Green Climate Fund (GCF). This commitment marks the largest single funding pledge made by the UK to address global climate change challenges, according to an official government statement.
The Green Climate Fund (GCF), recognized as the world's largest fund of its kind, was established within the framework of United Nations' climate change negotiations. Its primary objective is to facilitate the flow of essential financial resources to aid developing countries in their efforts to achieve various climate-related goals. These goals encompass reducing carbon emissions, promoting cleaner energy sources, and adapting to the consequences of a warming planet.
5.India and UK Launch Infrastructure Financing Bridge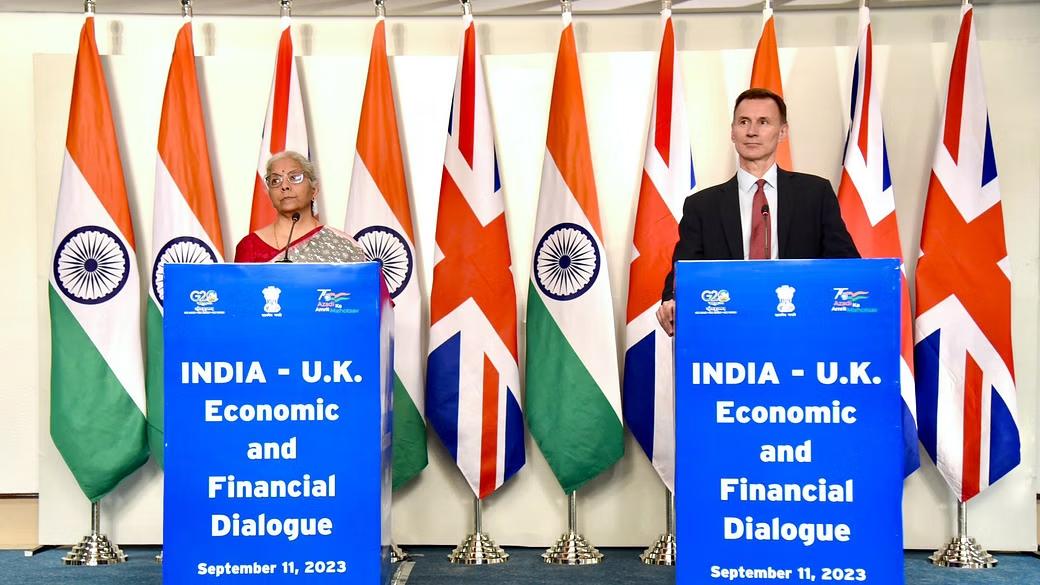 India and the United Kingdom have jointly announced the launch of the Infrastructure Financing Bridge during the 12th Economic and Financial Dialogue (EFD). This collaborative initiative signifies the continued commitment of both nations to work closely together to unlock substantial infrastructure investment opportunities in India.
The formal launch of the UKIIFB, led jointly by Niti Aayog (a policy think tank in India) and the City of London, is a centerpiece of this collaboration. The UKIIFB's primary objective is to unlock infrastructure investment opportunities and utilize the City of London's expertise in structuring and phasing major infrastructure projects.
The partnership seeks to secure long-term investments for vital infrastructure sectors in India. UKIIFB stakeholders are committed to building a diverse investment and financing system characterized by stability, sustainability, and manageable risks.
States News
6.Tamil Nadu govt to launch scheme granting monthly aid to over 1 crore women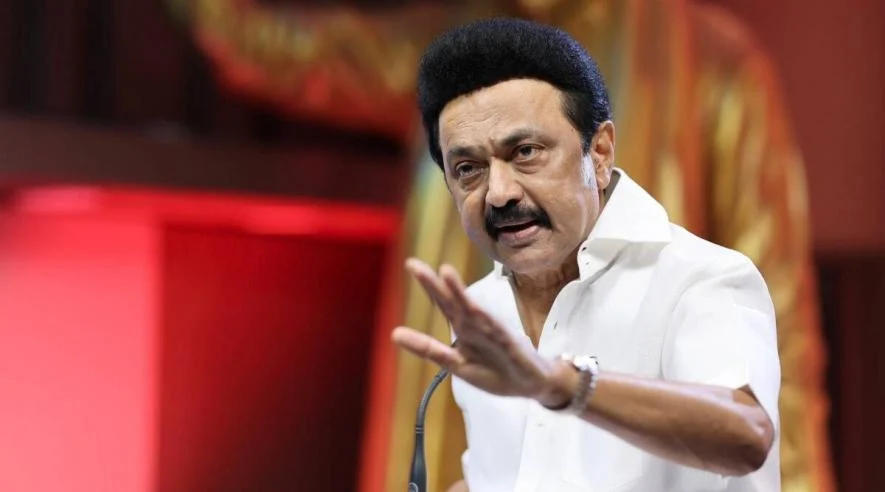 The Tamil Nadu government is all set to launch the Kalaignar Magalir Urimai Thogai Thittam, the largest social welfare initiative aimed at providing monthly financial assistance. This scheme is set to benefit over 1.06 crore eligible women who are the heads of their families.
Under this scheme, eligible beneficiaries will receive a monthly sum of Rs 1,000. This financial aid will be directly transferred into the bank accounts of the beneficiaries. To facilitate easy access to the funds, ATM cards will be issued to the eligible women, allowing them to withdraw the allocated amount as needed.
To keep beneficiaries informed and updated about the scheme, the government will utilize SMS notifications, ensuring that the eligible women receive timely information about the program and any relevant updates.
Defence News
7.Indian Navy, Uber Team Up For Private Travel Of Naval Personnel, Families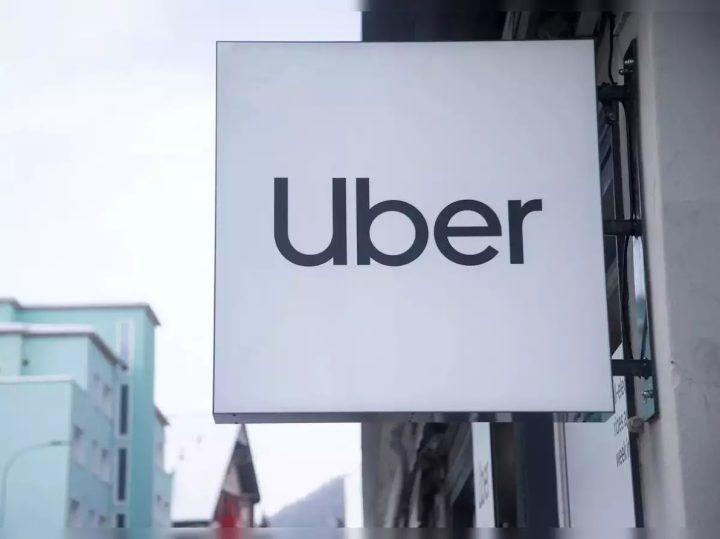 The Indian Navy has taken a significant step towards enhancing the travel experience of its personnel and their families by collaborating with Uber, a leading global cab aggregator service.
The core objective of this collaboration is to offer a comprehensive range of benefits to Indian Navy personnel, aligning with the Chief of Naval Staff's vision of ensuring "happy personnel" under the 'SHIPS FIRST' initiative. This partnership is also in line with the Government of India's ambitious 'Digital India' vision, which emphasizes the transformative potential of technology.
The collaboration between the Indian Navy and Uber marks a historic moment as it becomes the first-of-its-kind initiative in the Indian armed forces. This pioneering effort reflects the Navy's commitment to ensuring the well-being and convenience of its personnel.
Banking News
8.RBI, NPCI Introduce Credit Lines On UPI, Conversational Payments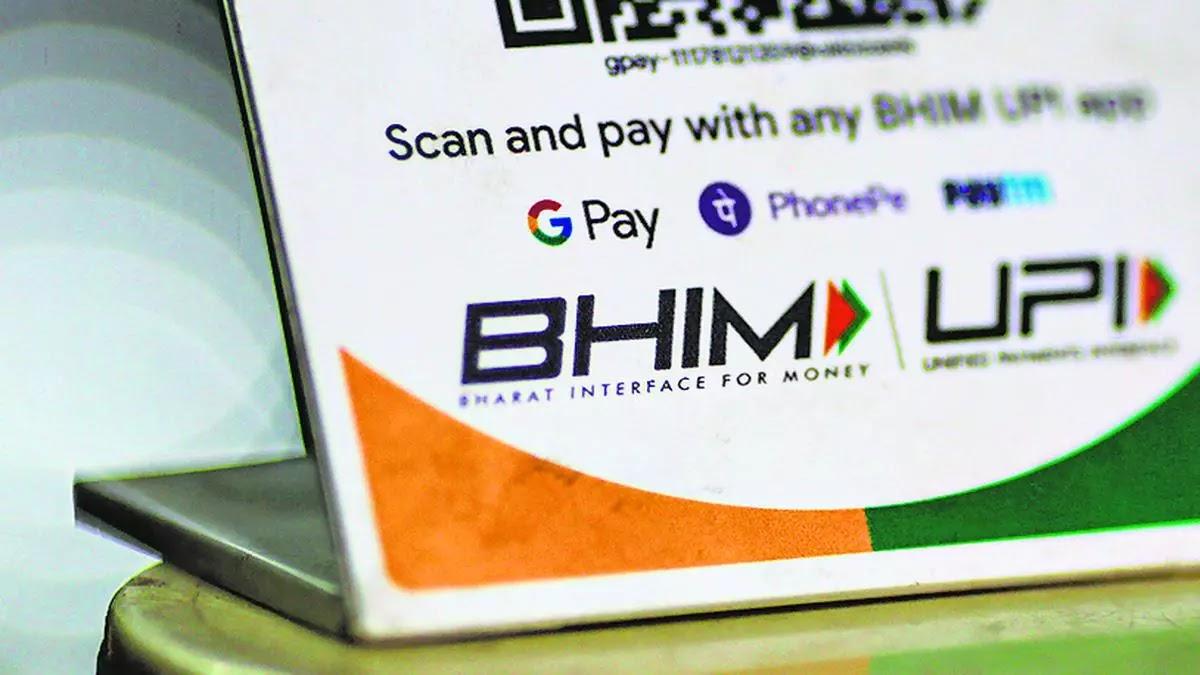 In a significant move aimed at enhancing India's digital payment ecosystem, RBI Governor Shaktikanta Das unveiled a slew of new UPI (Unified Payments Interface) features developed by the National Payments Corporation of India (NPCI). These introduced features are set to revolutionize the way Indians transact and manage their finances.
These features include: 1. Credit Line on UPI: Promoting Financial Inclusion and Innovation, 2. UPI Lite X: Taking Offline Payments to the Next Level, 3. UPI Tap & Pay: Effortless Payments through QR Codes and NFC Technology, 4. Conversational Payments: A New Era of Voice-Enabled Transactions and 5. BillPay Connect: Streamlining Bill Payments.
9.Re-Appointment of Sandeep Bakshi as ICICI Bank MD & CEO Receives RBI Approval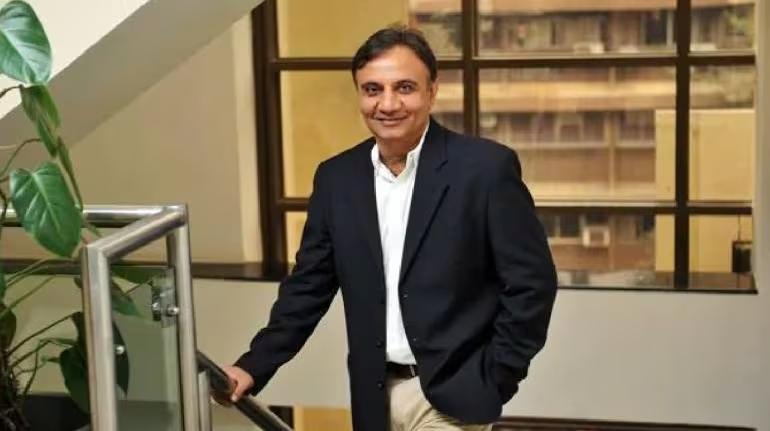 ICICI Bank, the country's second-largest private sector bank, has announced that it has received approval from the Reserve Bank of India (RBI) for the re-appointment of Sandeep Bakhshi as the Managing Director and Chief Executive Officer (MD and CEO) of the bank.
As per the exchange filing made on September 11, the RBI has approved Sandeep Bakhshi's re-appointment as MD and CEO of ICICI Bank with effect from October 4, 2023, extending his term until October 3, 2026. This three-year extension reflects the confidence of both the board of directors and the RBI in Mr. Bakhshi's leadership and vision.
Important Days News
10.United Nations Day for South-South Cooperation 2023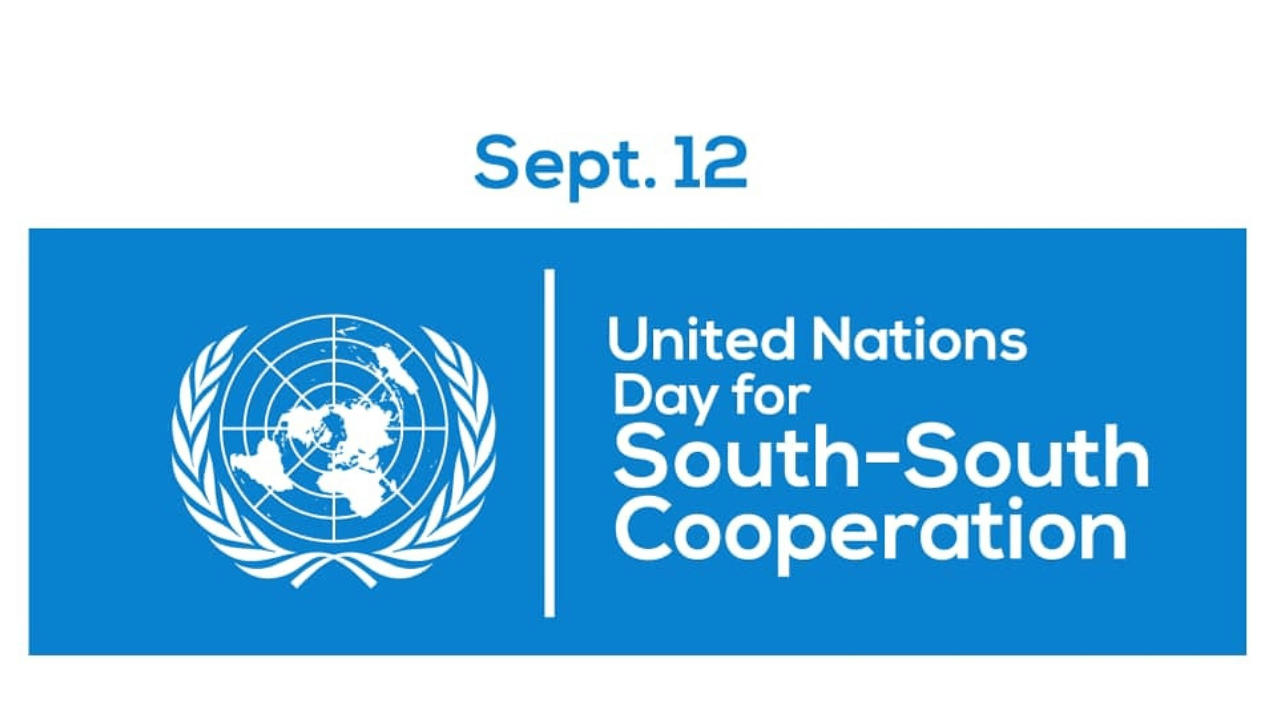 United Nations Day for South-South Cooperation, on September 12 of every year, is celebrated by several countries around the world. The United Nations' Day for South-South Cooperation celebrates the economic, social and political developments made in recent years by regions and countries in the South and highlights United Nations efforts to work on technical cooperation among developing countries.
The theme for this year is "Solidarity, Equity and Partnership: Unlocking South-South Cooperation to Achieve the SDGs".
This year the ILO has partnered with the governments of Brazil, China and India to launch new programmes and reaffirm commitments. Funded by the government of Brazil, a programme on South-South Cooperation for Social Justice in the Global South, and a programme on Public Employment Services and Skills development in ASEAN, funded by the government of China, have been launched.
Agreements News
11.India And Saudi Arabia Sign Agreement On Cooperation In Energy Sector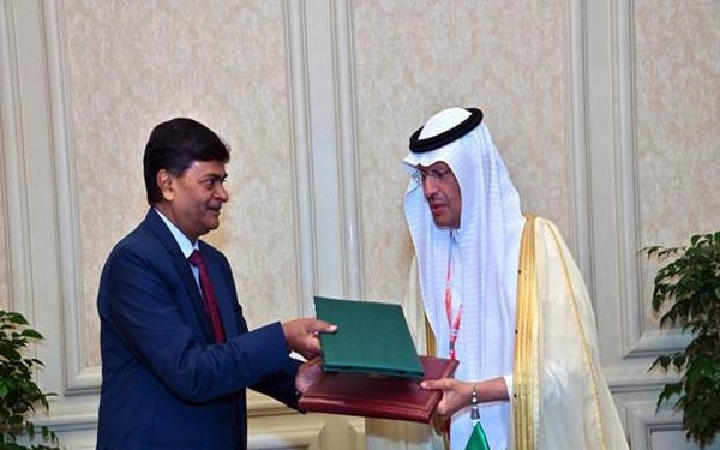 India and Saudi Arabia, two major players in the global energy landscape, have signed a Memorandum of Understanding (MoU), paving the way for a stronger partnership between these nations in various aspects of the energy sector. This historic agreement was signed by Union Minister for New & Renewable Energy and Power, R. K. Singh, on behalf of India and by Abdulaziz bin Salman Al-Saud, representing Saudi Arabia.
This landmark MoU not only aims at enhancing the energy partnership between India and Saudi Arabia but also aligns with global efforts to combat climate change. By fostering cooperation in renewable energy, energy efficiency, and carbon reduction technologies, the agreement supports India's journey towards a sustainable energy future and contributes to the global energy system's transformation.
12.Thomas Cook India Partners With National Payments Corporation Of India
Thomas Cook (India) Limited, India's leading omnichannel forex services company, has entered into a groundbreaking partnership with the National Payments Corporation of India (NPCI) to introduce a pioneering RuPay prepaid forex card tailored for Indian travelers visiting the United Arab Emirates (UAE). This significant technological endeavor is being enabled by NPCI Certified Partner, CARD91.
This innovative RuPay prepaid forex card promises to simplify financial transactions for Indian travelers in the UAE and sets the stage for further expansion into global markets, enhancing the overall travel experience for customers. With a strong focus on convenience, security, and rewards, this card exemplifies the evolution of travel currency solutions in the modern age.
Awards News
13.Shanti Swarup Bhatnagar Prizes-2022 announced by CSIR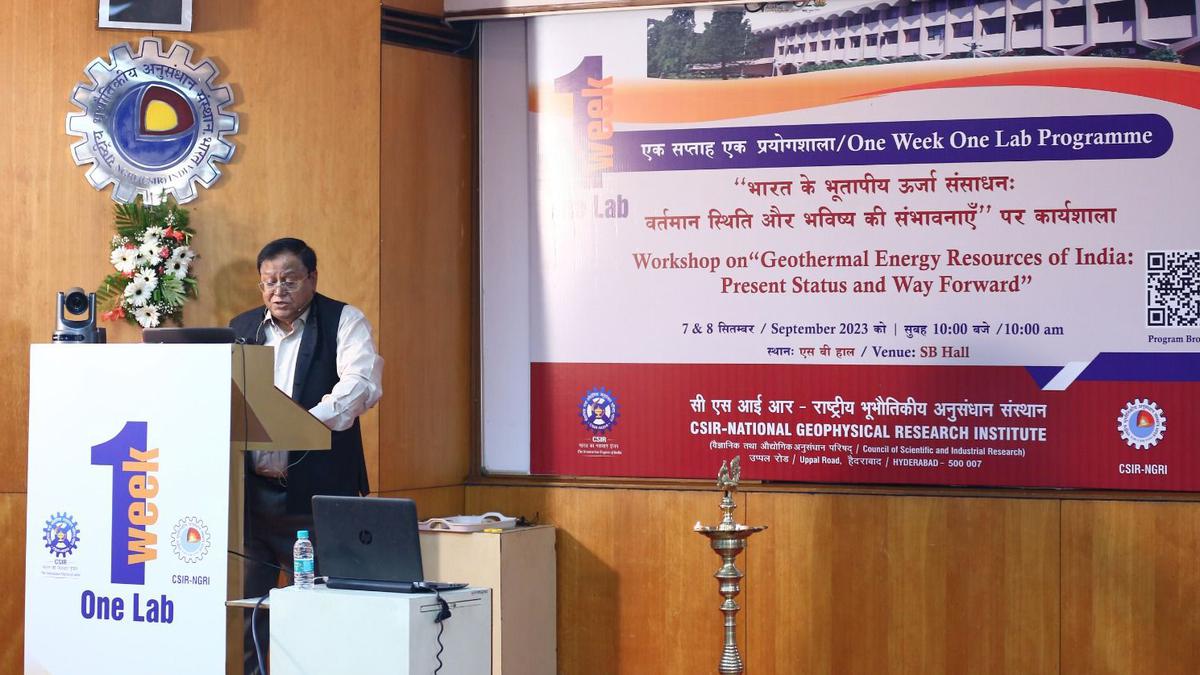 Council of Scientific and Industrial Research (CSIR) has publicised the list of awardees for the Shanti Swarup Bhatnagar (SSB) awards for 2022, considered among the prestigious prizes for science in India. This year's awardees constitute 12 scientists below the age of 45.
After an unexplained delay of nearly a year in the announcement always made on September 26, the CSIR's foundation day. The CSIR had announced the Bhatnagar winners for 2021 nearly two years ago.
The Bhatnagar prizes are named after S.S. Bhatnagar, who was the CSIR's first director general from 1942 to 1954. The SSB Prize, instituted in the memory of the first Director General of the CSIR, is usually announced on the foundation day of the institution on September 26. Bhatnagar Award, each of the value of Rupees five lakh, are awarded annually for notable and outstanding research, applied or fundamental, in certain disciplines.
14.Vijayawada Railway Station gets IGBC's 'Green Railway Station' certification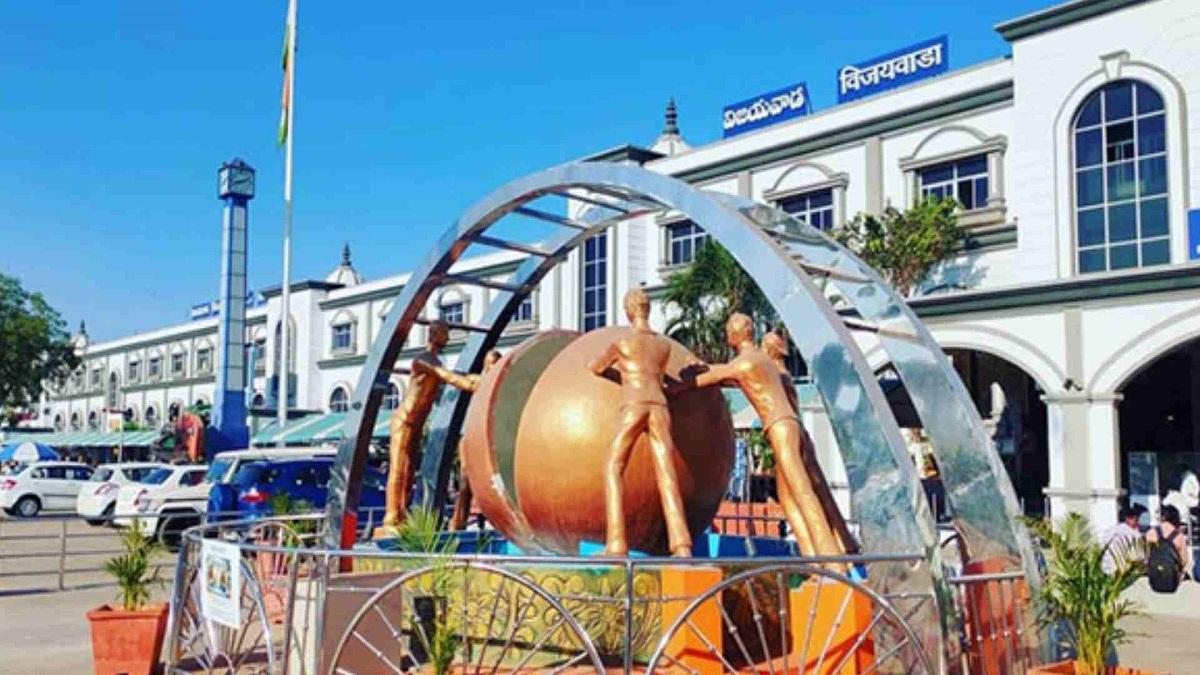 Vijayawada Railway Station was awarded the 'Green Railway Station' certification with the highest rating of Platinum by the Indian Green Building Council (IGBC) for its efforts in improving the environmental standards and providing eco-friendly services to passengers. This is an upgradation of the station's ratings, from gold in 2019 to platinum in 2023.
Some of these measures include use of star-rated electrical appliances, LED lights, installation of a sewage treatment plant to recycle wastewater, periodic testing to check smoke emission, increasing green coverage, improvement in amenities for passengers, provision of medical facilities, proximity to bus stops, avoidance of single-use plastic, use of comprehensive mechanised cleaning for effective waste segregation and its disposal, among others.
Sports News
15.Asia Cup 2023, Virat Kohli becomes fastest ODI player to reach 13,000 runs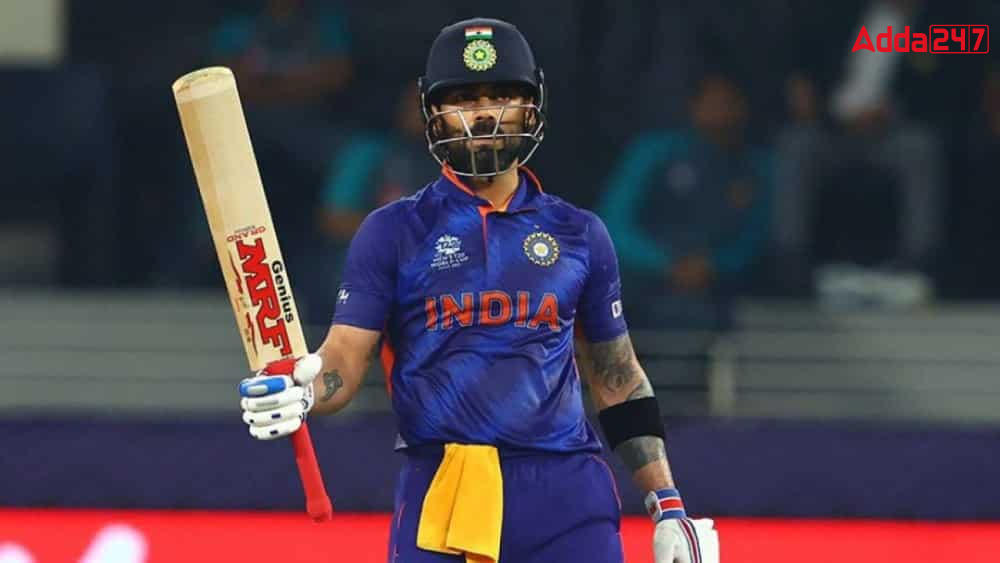 India's Virat Kohli became the fastest batter to reach 13,000 ODI runs during the Asia Cup Super 4 against Pakistan at the R. Premadasa Stadium in Colombo, Sri Lanka.
The 34-year-old record of fellow Indian veteran Sachin Tendulkar (321 innings), by achieving in just 267 innings. He reached his 47th ton in ODIs. With this century, Kohli has now scored four consecutive 100s at this stadium, the joint-most highest centuries at a single venue alongside South African great Hashim Amla. The other three tons were against Sri Lanka— two of which came in 2017 and one in 2012.
Kohli completed 13,000 ODI runs, becoming the fifth player to reach the landmark in men's ODIs. Sachin Tendulkar, Ricky Ponting, Sanath Jayasuriya and Mahela Jayawardene are the others before him to reach the milestone. He became the quickest batter to reach this mileston, Ponting (341) and Sangakkara (363) took over 300 innings too while Jayasuriya reached the mark in 416 innings.
16.Asia Cup 2023, Rohit Sharma completes 10000 ODI runs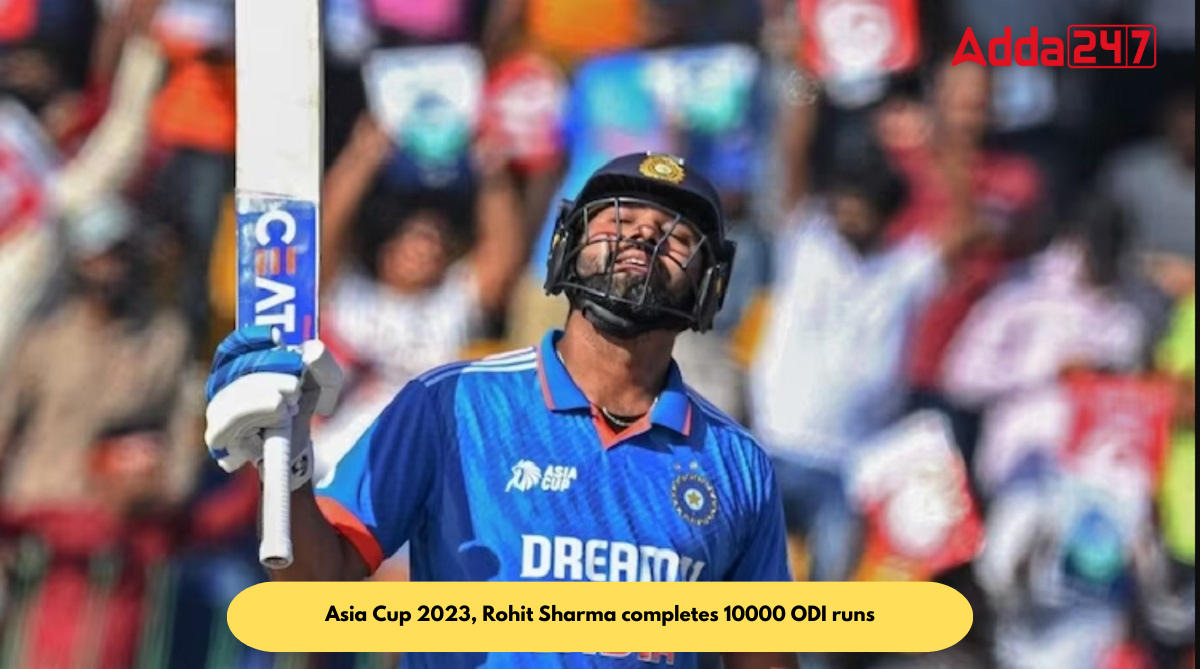 Indian captain Rohit Sharma completed 10,000 ODI runs during the Asia Cup 2023 Super Four match against Sri Lanka in Colombo. Rohit Sharma has crossed the landmark after reaching 23 with a six during his 241st innings in the format.
36-year-old Sharma became the sixth Indian batter to cross the landmark and the second-quickest overall after Virat Kohli in terms of innings played. He is also the third Indian opener to reach the milestone after Sachin Tendulkar and Sourav Ganguly. Rohit has amassed 30 ODI centuries and 50 half-centuries while averaging nearly 49 since making his debut against Ireland in Belfast in 2007.
Obituaries News
17.Political Cartoonist Ajit Ninan passes away at 68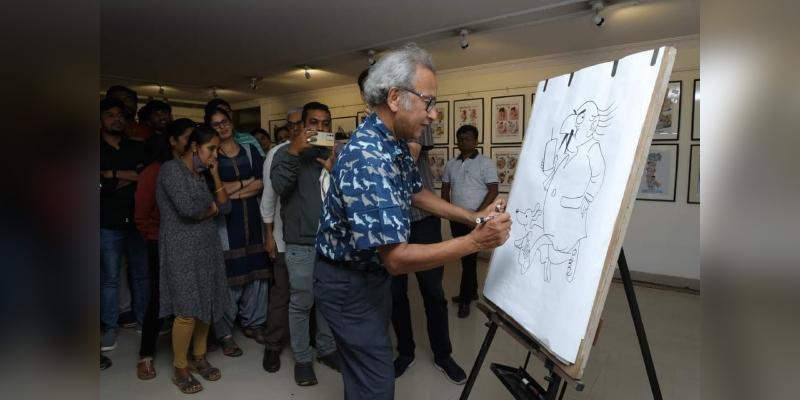 Renowned political cartoonist Ajit Ninan passed away at the age of 68. Ninan was best known for the Centrestage series in India Today magazine and Ninan's World in Times of India. A popular political cartoonist, Nina was equally well known for his work in children's literature.
One of his beloved creations is Detective Moochwala and his dog Pooch, which appeared in 1980s in Target, a youth magazine. His defiance in the form of political cartoons, satire on the ruling government as well as the opposition, cartoons on environment and caricatures, are fondly remembered by everyone of his time.
Important Current Affairs of 12 September 2023
Get all the International, National, Sports, Economy, latest schemes and appointments and current affairs updates with Adda247 Headlines of the day. Adda247 headlines of the day brings you the best accumulation of the daily updates. Stay updated with us!