General awareness section is the most important part of every competitive exam, it can help you score well in the exam if you are updated with all the current news. Banking Awareness, Static GK and the current news are the parts that make the GA section complete. It is important to know what is happening in and outside of India. GK updates are incorporated with the important news that made the headlines today. It is the complete bag of the important news that held all day long. One should have complete knowledge about the
banking terms, current affairs news,
etc. So, here is the GK update of 12th
August to help you prepare the
Current affairs part.
International News
1. South Korea will remove Japan from preferred trade list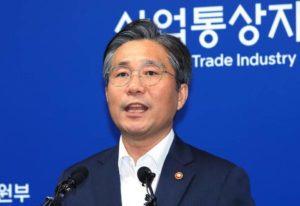 i. South Korea has decided to remove Japan from its preferred trade list. South Korea has taken this decision because Japan has failed to uphold international principles while managing its export controls on sensitive materials. Preferred trade list is a list of nations receiving preferential treatment in trade.
Static/Current Takeaways Important For RRB NTPC Mains:
Capital of Japan: Tokyo; Currency: Japanese yen; PM: Shinzo Abe.
Capital of South Korea: Seoul; Currency: South Korean won.


State News
2. Vice President launches 'Mukhya Mantri Krishi Ashirwad Yojana' in Jharkhand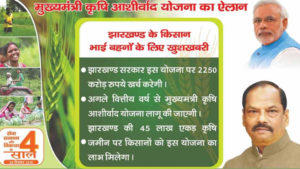 i. Vice President M Venkaiah Naidu launched the Jharkhand government's 'Mukhya Mantri Krishi Ashirwad Yojana'.
ii. Under this scheme, money would be directly transferred into the bank accounts of farmers in the state. Features of the scheme are:
Rs 5,000 will be given to those farmers having 1 acre or less agricultural land.
Rs 10,000 will be given to those farmers having 2 acres of agricultural land.
Rs 15,000 will be given to those farmers having 3 acres of agricultural land.
Rs 20,000 will be given to those farmers having 4 acres of agricultural land.
Rs 25,000 will be given to those farmers having 5 acres of agricultural land.
Static/Current Takeaways Important For RRB PO Main 2019:
Jharkhand Capital: Ranchi; CM: Raghubar Das; Governor: Draupadi Murmu.
3. 15-km long national flag unfurled in Raipur, Chattisgarh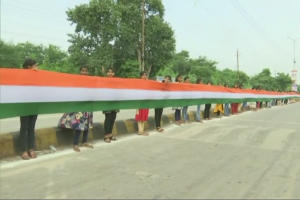 i. In Chhattisgarh, thousands of students and members of several social organisations unfurled a 15-km long national flag by forming a human chain in Raipur ahead of the Independence day.
ii. This event was organised by Vasudhaiv Kutumbakam Foundation to entered the Champions Book of World Records (for the longest tricolour).
Static/Current Takeaways Important For RRB NTPC/IBPS RRB Main 2019:
CM of Chhattisgarh: Bhupesh Baghel; Governor of Chhattisgarh: Anusuiya Uikey.
4. RBL Bank launches India's first health-focused credit card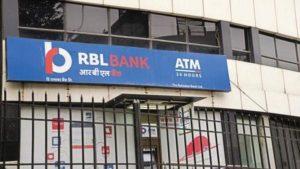 i. Private sector bank, RBL Bank and digital healthcare platform Practo have partnered to launch an industry-first co-branded health credit card. This credit card is powered by Mastercard.
ii. RBL Bank's new credit card offers benefits like online consultations with doctors and a free health check-up.
Static/Current Takeaways Important For RRB Main 2019:
Managing Director & CEO of RBL Bank: Vishwavir Ahuja; Headquarter: Mumbai.
5. Rel Jio & Microsoft partners to offer cloud infrastructure for businesses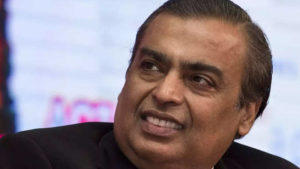 i. Reliance Jio and Microsoft announced a partnership to accelerate the digital transformation in India. Under this deal, Microsoft will bring in the Azure Cloud on Jio Network and target the enterprise and business users seeking a technological shift.
Static/Current Takeaways Important For IBPS RRB PO Mains:
Chief Executive Officer of Microsoft: Satya Nadella.
Chairman of Reliance Industries Limited: Mukesh Ambani.
Appointments

6. Chandrima Shaha to be the first woman president of INSA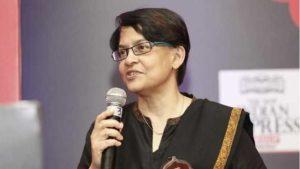 i. Chandrima Shaha is set to be the 1st woman president of the Indian National Science Academy. Her tenure will begin from January 2020. Chandrima Shaha was formerly the Director of the National Institute of Immunology, Delhi.

7. Lionel Messi Wins UEFA Goal of the Season Award 2018-19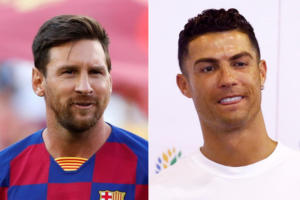 i. Barcelona's Lionel Messi has been awarded UEFA's Goal of the Season award 2018-19 for his free-kick against Liverpool.
ii. Cristiano Ronaldo was runners-up in the UEFA award for the goal he scored for Juventus against his former team Manchester United.
8. Environment minister Prakash Javadekar launches website for COP14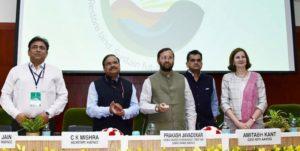 i. Union Environment minister launched a website 'unccdcop14india.gov.in, which contains all the information related to COP14 .
ii. The 14th Session of the Conference of the Parties to the United Nations Convention to Combat Desertification (COP14), will take place on 2-13 September 2019 at Greater Noida, India.
iii. The aim of the conference includes Reversing land degradation and its outcomes while accelerating positive achievements for people and for ecosystems with a view to delivering on Sustainable Development Goals.
Static/Current Takeaways Important For RRB NTPC/IBPS RRB Main 2019:
Union Environment Minister: Prakash Javadekar.
9. Vice President's book titled "Listening, Learning & Leading" released
i. Home Minister Amit Shah released a Vice President M Venkaiah Naidu's book titled "Listening, Learning & Leading".
ii. The book captures the glimpses of the Vice President's 330 public engagements across the country in the last 2 years. The book also showcases the Vice President's feat as the Rajya Sabha Chairman in enhancing its effectiveness and promoting its efficiency.
10. Rafael Nadal wins Montreal Masters title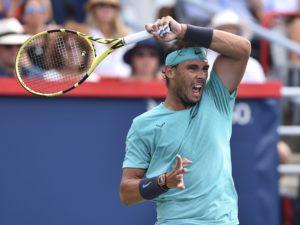 i. Rafael Nadal wins in Montreal to win 35th Masters crown. He defeated Russian Daniil Medvedev by 6-3, 6-0. With the win, he also extended his record haul of Masters 1000 titles. Nadal has successfully defended a hard court title for the first time in his career.
11. Chennai Lions beat Dabang Delhi to win UTT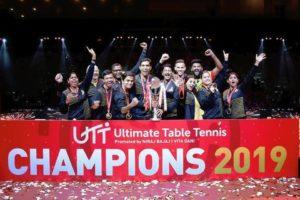 i. Chennai Lions wins the Ultimate Table Tennis league. They defeated Dabang Delhi in the finals by 8-1. Chennai Lions collected the winner's share of Rs. 75 lakh while Delhi settled for Rs. 50 lakh.
Petrissa Solja, Tiago Apolonia, Sharath Kamal and Petrissa starred for the Chennai Lions.
12. Bajrang Punia wins gold at Tbilisi Grand Prix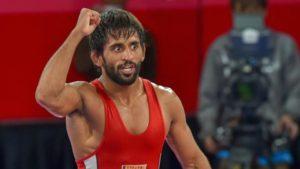 i. Bajrang Punia wins gold at Tbilisi Grand Prix held in Tbilisi, Georgia. He defeated Iran's Peiman Bibyani by 2-0 in the 65 kg final of the men's freestyle competition. It was the 4th gold of the season for the Asian Games champion.
13. Sourabh Verma wins Hyderabad Open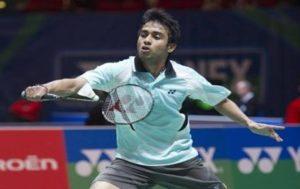 i. Indian Badminton star Sourabh Verma clinched the Men's Singles title in the Hyderabad Open.
ii. He beat Singapore's Loh Kean Yew in a 52-minute final clash. Sourabh Verma belongs to Madhya Pradesh.
14. World Biofuel Day: 10th August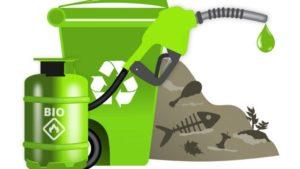 i. World Biofuel Day is observed every year on 10th of August to create awareness about the importance of non-fossil fuels as an alternative to conventional fossil fuels. Ministry of Petroleum & Natural Gas organized an event on World Biofuel Day in New Delhi.
ii. The theme for the year 2019: Production of Bio-diesel from Used Cooking Oil.
iii. In association with the Health Ministry, Food Safety and Standard Authority of India has started an initiative of "Repurpose Used Cooking Oil" and a mobile app in which the used oil will be collected from hotels and restaurants and sent to the biodiesel plants for blending.
15. International Youth Day: 12 August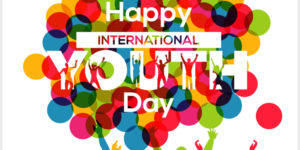 i. The International Youth Day 2019 is observed across the world on 12 August with the theme "Transforming education".
ii. International Youth Day 2019 will examine how Governments, young people and youth-led and youth-focused organizations, as well as other stakeholders, are transforming education so that it becomes a powerful tool to achieve the 2030 Agenda for Sustainable Development.
16. Dr Vikram Sarabhai's 100th Birth Anniversary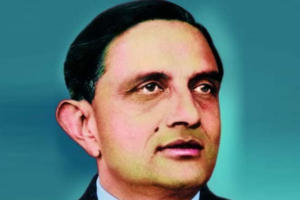 i. The country is celebrating the 100th birth anniversary of scientist and innovator Dr Vikram A Sarabhai. He is considered as the father of India's space program.
ii. The lander of Chandrayaan-2, India's second mission to the moon, is named 'Vikram' to honour the late Dr Vikram Sarabhai.
Static/Current Takeaways Important For RRB Main 2019:
ISRO Director: K. Sivan; Headquarters: Bengaluru; Established: 1969.