Dear Aspirants,
The General Awareness Section
plays an important role in scoring well above cut off marks in any competitive exam. The
Banking Awareness and Static Awareness questions asked in the General Awareness Section are based on Current Affairs mainly.
So you need to prepare well this section to score good marks.
Here is the Daily GK Update to get you acquainted with the top events that made the headlines today!


1. Very Severe Cyclonic Storm 'VAYU' Over East-Central Arabian
i. The Very Severe Cyclonic Storm 'VAYU' over East-central Arabian Sea moved nearly northwards with a speed of about 13 kmph in last six hours and lay centred over East-central Arabian Sea, about 470 km west-northwest of Goa, 280 km south-southwest of Mumbai (Maharashtra) and 340 km nearly south of Veraval (Gujarat).
ii. It is very likely to move nearly northwards and cross Gujarat coast between Porbandar and Mahuva around Veraval & Diu region as a Very Severe Cyclonic Storm with wind speed 145-155 kmph gusting to 170 kmph around morning of 13th June 2019.
2. Arjun Munda Launches 'E-Governance Initiatives For ST Welfare Schemes'
i. Arjun Munda, Union Minister for Tribal Affairs launched the "e-governance initiatives for ST Welfare schemes" at a function organized by Ministry of Tribal Affairs. A power point presentation on these new e-governance initiatives was made on the occasion.
ii. Munda applauded the teamwork efforts of the Ministry of Tribal affairs for these-governance initiatives for Scheduled Tribes Welfare schemes and stated that as per the "SabkaSaath, SabkaVikas and SabkaVishwas", these e-governance initiatives will serve their purpose of the betterment of tribal communities across the nation.
3. Japan To Invest Rs13,000 cr In Northeast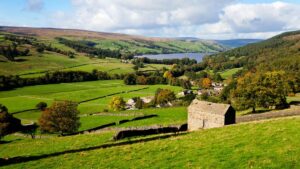 i. The Government of Japan has decided to invest an amount of 205.784 billion Yen, equivalent to approximately Rs.13,000 crore, in several ongoing as well as new projects in different states of India's North- Eastern region.
ii. This was disclosed after a meeting which the DoNER Minister Dr Jitendra Singh had with the Japanese delegation led by Ambassador Mr Kenji Hiramatsu.
4. RBI constitutes six-member panel to review ATM interchange fee structure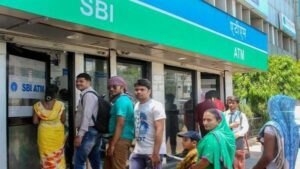 i. The Reserve Bank of India constituted a six-member committee to review the ATM interchange fee structure with a "view to increase the ATM deployment in the unbanked areas".
ii. The committee will be led by V G Kannan, Chief Executive, Indian Banks Association.
Static/Current Takeaways Important For LIC AAO/ADO Mains 2019:
RBI 25th governor: Shaktikanta Das
Headquarter: Mumbai, Established on 1st April, 1935
ATM: Automated Teller Machine
5. Nripendra Mishra Retained As Principal Secretary To PM Modi, Gets Cabinet Minister Rank
i. Nripendra Misra and PK Mishra were re-appointed as Principal Secretary and Additional Principal Secretary, respectively, to Prime Minister Narendra Modi with Cabinet minister rank.
ii. The Appointments Committee of the Cabinet approved both the appointments with effect from May 31. Their appointments will be co-terminus with the term of the prime minister.
6. Reckitt Names Pepsico's Laxman Narasimhan As CEO
i. British consumer goods giant Reckitt Benckiser named PepsiCo executive Laxman Narasimhan to succeed Rakesh Kapoor as chief executive officer.
ii. Narasimhan, PepsiCo's global chief commercial officer, will join Reckitt as CEO-designate and be appointed to the board on July 16. He will become group CEO on September 1.
7. India's TCS Now Has Higher Market Value Than IBM at $120.5 bn
i. India's largest software services company Tata Consultancy Services (TCS) has surpassed US technology giant IBM in terms of market capitalisation.
ii. As of recent closing, the market cap of TCS stood at Rs8.37 lakh crore ($120.5 billion) compared to IBM's $119.5 billion. TCS reported revenue of $20.9 billion in the previous fiscal while IBM ended 2018 with $79.6 billion in revenue.
8. World Day Against Child Labour: 12 June
i. The International Labour Organization (ILO) launched the World Day Against Child Labour in 2002 to focus attention on the global extent of child labour and the action and efforts needed to eliminate it.
ii. Each year on 12 June, the World Day brings together governments, employers and workers organizations, civil society, as well as millions of people from around the world to highlight the plight of child labourers and what can be done to help them. The theme for World Day Against Child Labour 2019 is Children shouldn't work in fields, but on dreams!