Read the most important current affairs of 14 November 2023. Today Current Affairs covers the headlines on 2024 India Economics Outlook, Bikanervala Founder Dead, Children's Day 2023, PM Kisan Bhai, 6th India-OPEC Energy Dialogue, 'Sumpoorn' Index.

Top 22 Current Affairs and News Headlines of 14 November 2023
National News
1.PM Modi To Launch PM-PVTG Mission And Viksit Bharat Sankalp Yatra On Janjatiya Gaurav Diwas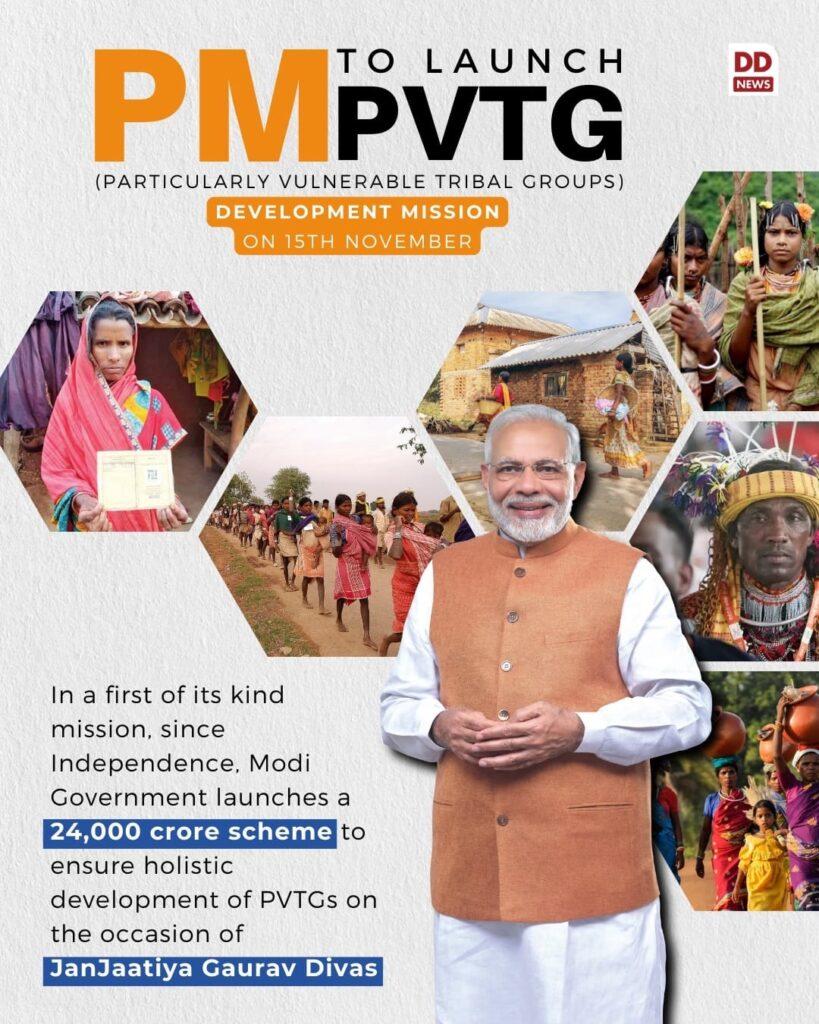 Prime Minister Narendra Modi is set to launch the PM-PVTG Development Mission, a groundbreaking scheme aimed at fostering the comprehensive development of approximately 28 lakh people belonging to Particularly Vulnerable Tribal Groups (PVTGs).
This significant event is scheduled to coincide with the birth anniversary celebration of the revered tribal freedom fighter, Birsa Munda, observed as Janjatiya Gaurav Diwas for the past three years.
Simultaneously, Prime Minister Modi is expected to launch the "Viksit Bharat Sankalp Yatra" from Khunti, with the ambitious goal of achieving saturation of flagship government schemes across the country.
International News
2.External Affairs Minister S. Jaishankar's Five-Day Visit to the United Kingdom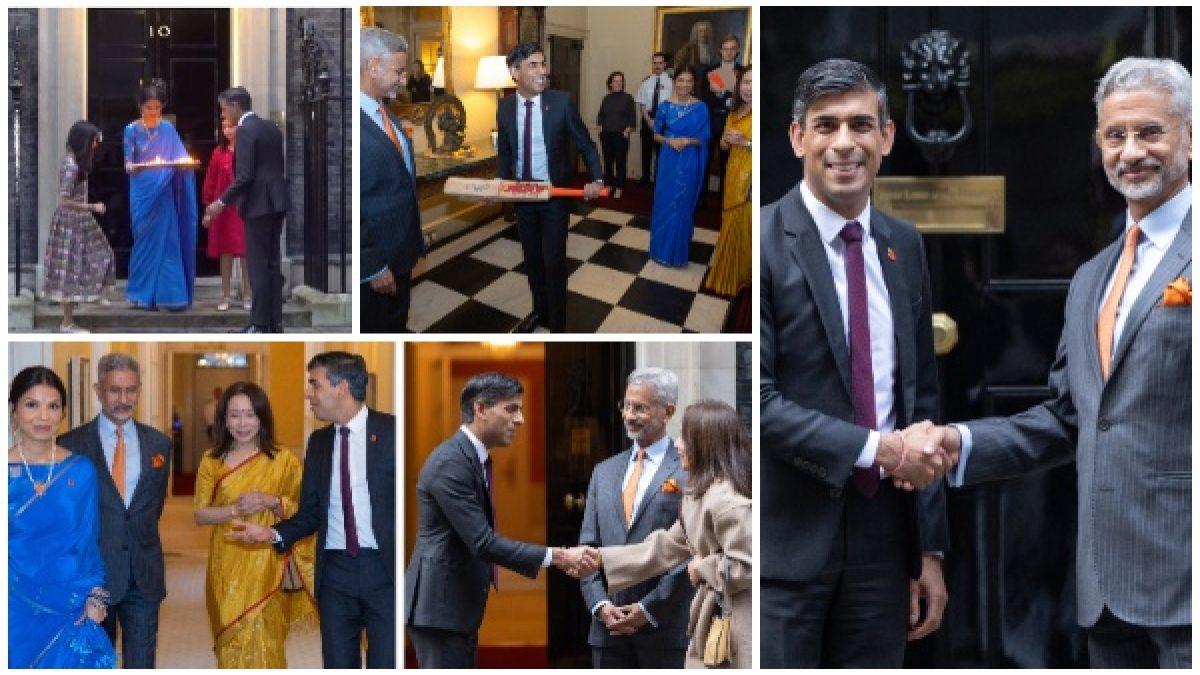 External Affairs Minister Dr. S Jaishankar embarks on a five-day official visit to the United Kingdom.
This visit aims to strengthen the bilateral partnership between India and the UK, marked by a warm and thriving relationship.
Dr. Jaishankar is scheduled to engage in crucial discussions with his counterpart, Foreign Secretary Sir James Cleverly. The focus of these discussions will likely include key diplomatic issues, shared interests, and collaborative initiatives.
The exchange of ideas and collaboration on various fronts is expected to contribute to the overall strengthening of the diplomatic relationship.
State News
3.Uttarakhand's Unique Products Gets Geographical Indication Tags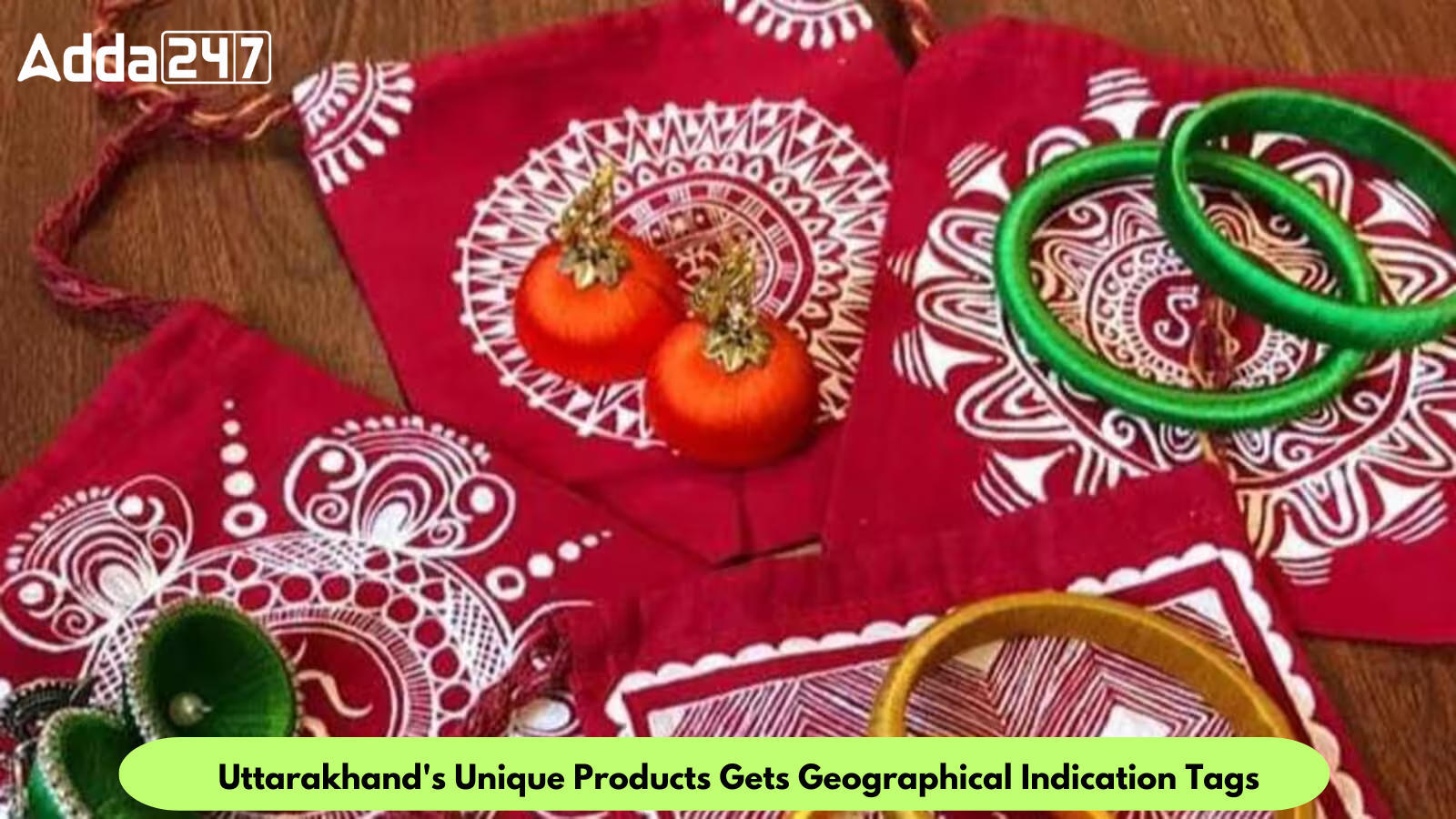 The Geographical Indications (GI) Registry has bestowed the coveted GI tags upon more than 15 products from Uttarakhand
Uttarakhand's finger millet, known as Mandua, an integral part of the local diet in Garhwal and Kumaon has been acknowledged with a GI tag.
Another homegrown millet, Jhangora, found in the rain-fed areas of the Himalayas in Uttarakhand, now carries the GI tag.
Economy News
4.Goldman Sachs Adjusts Ratings in Asian Markets: Upgrades India, Downgrades China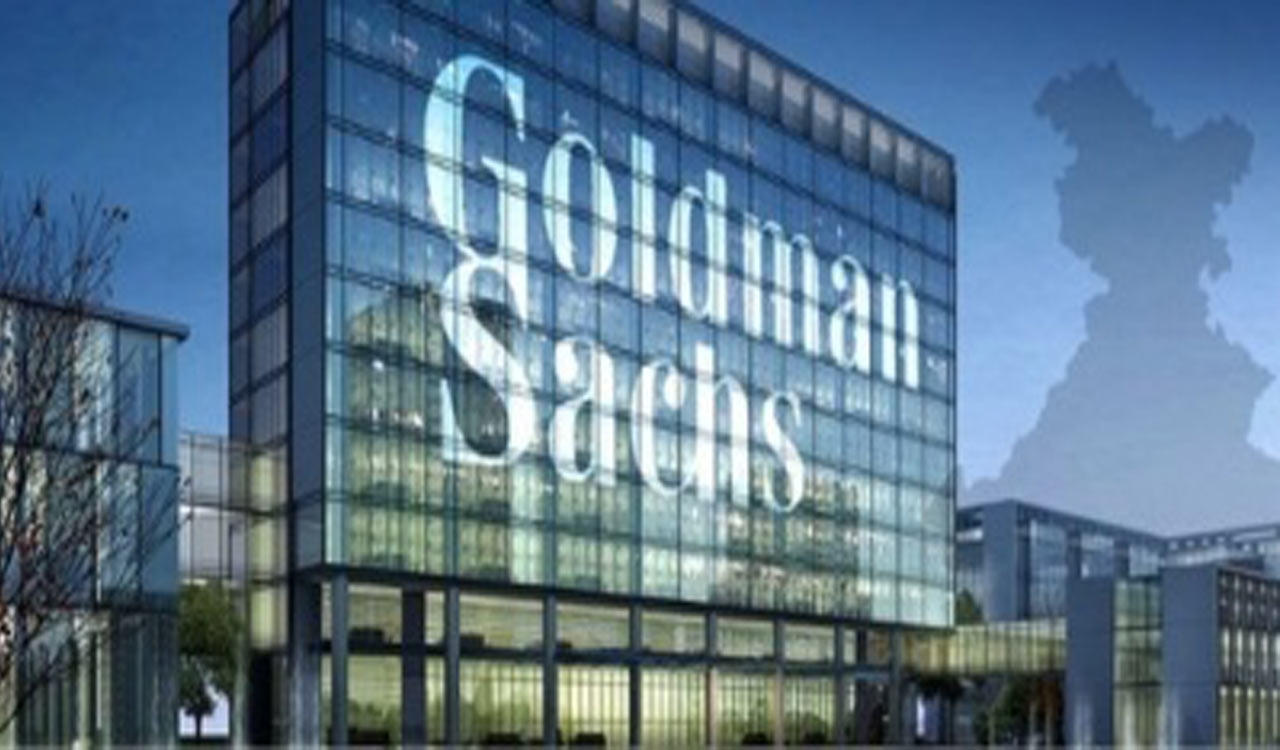 Goldman Sachs Group Inc. has recently made significant adjustments to its ratings in Asian markets.
Goldman Sachs has lowered its rating on Hong Kong-listed Chinese companies, citing concerns over low earnings growth and the potential for a consensus downgrade.
Goldman Sachs has upgraded its rating on Indian equities, citing the market's strategic appeal.
The bank anticipates that India will experience the best structural growth prospects in the region, with mid-teens earnings growth expected over the next two years.
5.Morgan Stanley Forecasts Robust 6.5% Growth for India's Economy in FY24 and FY25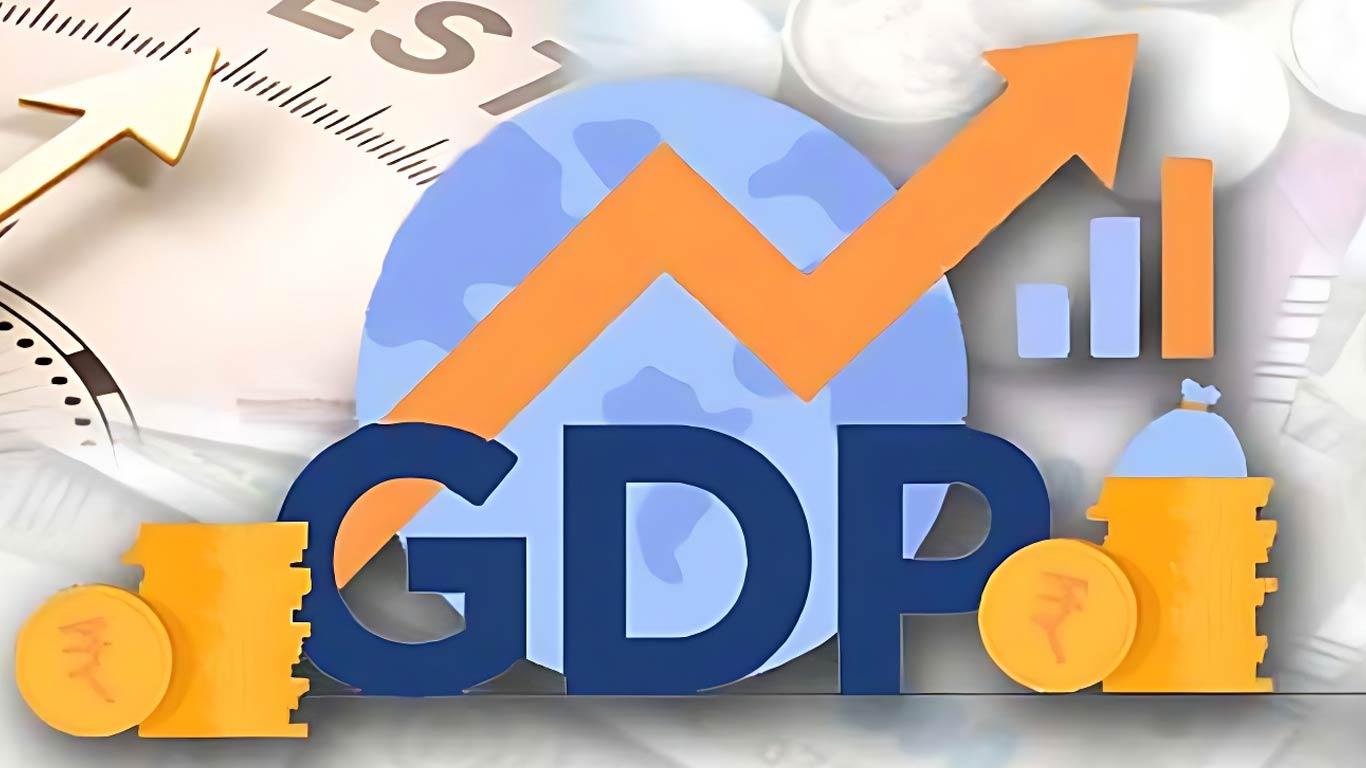 In its recently released "2024 India Economics Outlook," Morgan Stanley Research predicts India's economy hovering around 6.5% for both FY2024 and FY2025.
The research emphasizes that domestic demand, supported by robust factors, will play a crucial role in sustaining India's growth trajectory.
Moody's Investor Service maintains India's growth at 6.7% for 2023, applauding the country's resilience.
6.Retail Inflation Drops to 4-Month Low of 4.87% in October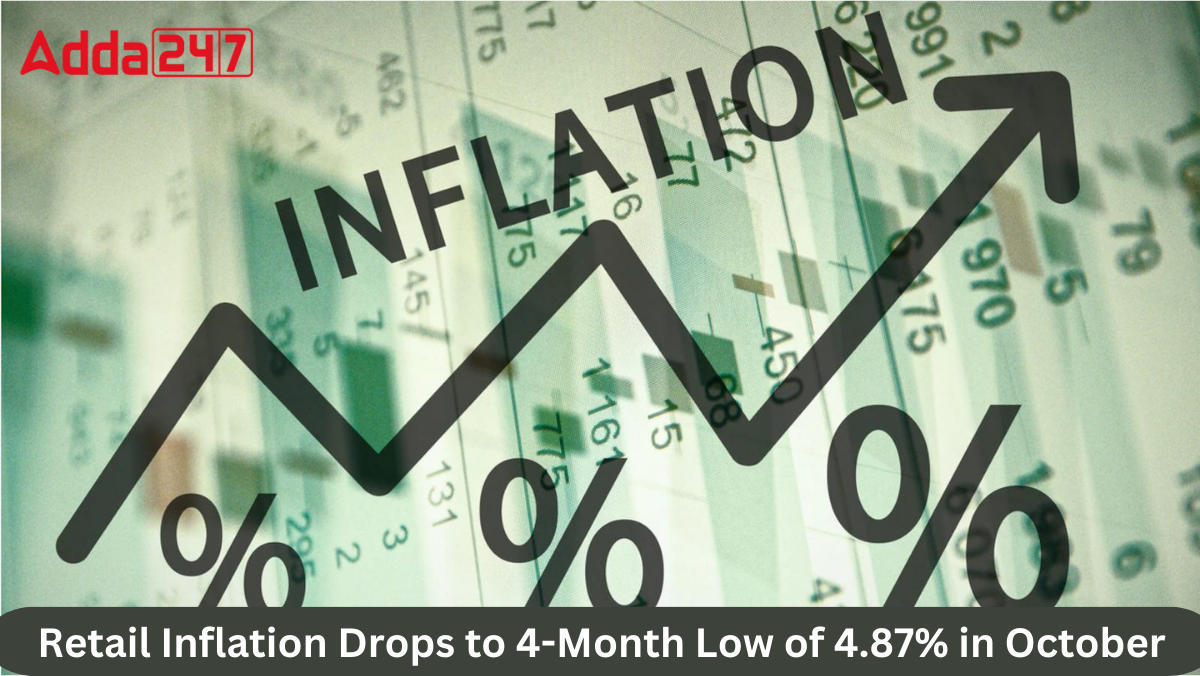 India's retail inflation, as measured by the Consumer Price Index (CPI), witnessed a 4-month low in October, settling at 4.87%.
A combination of a supportive economic base and moderation in non-food prices contributed to this decline from September's 5.02%.
This decline in consumer inflation, which is now below the Reserve Bank of India's (RBI) upper limit of 6%, provides some breathing room for policymakers.
Business News
7.Jio and OneWeb Secure Licenses for Satellite Internet Services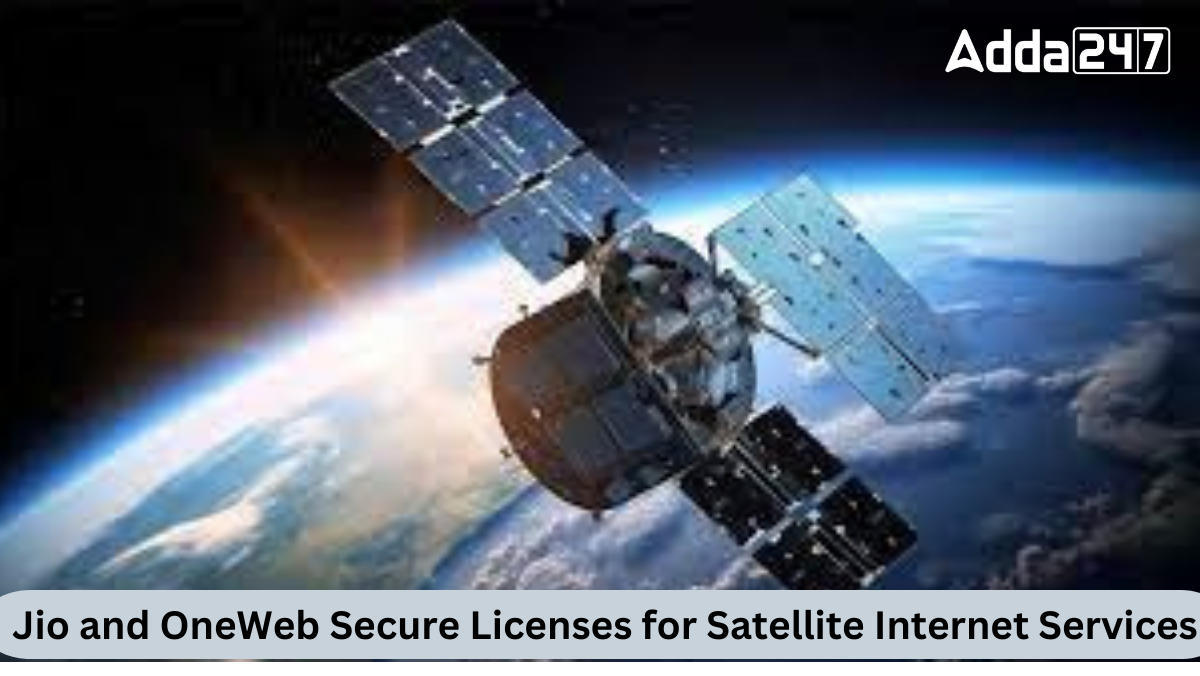 The Department of Telecom (DoT) has granted Internet Service Provider (ISP) licenses to Jio Satellite Communications and OneWeb.
The newly acquired ISP licenses empower Jio Satellite Communications and OneWeb to provide internet services by seamlessly integrating satellite capabilities with terrestrial networks.
Additionally, they can utilize Very Small Aperture Terminal (VSAT) technology to establish direct connections with end consumers.
This move reflects a commitment to bridging the digital divide and expanding internet access to previously underserved regions.
8.Asia-Pacific Airlines Aim for 5% Green Fuel Usage By 2030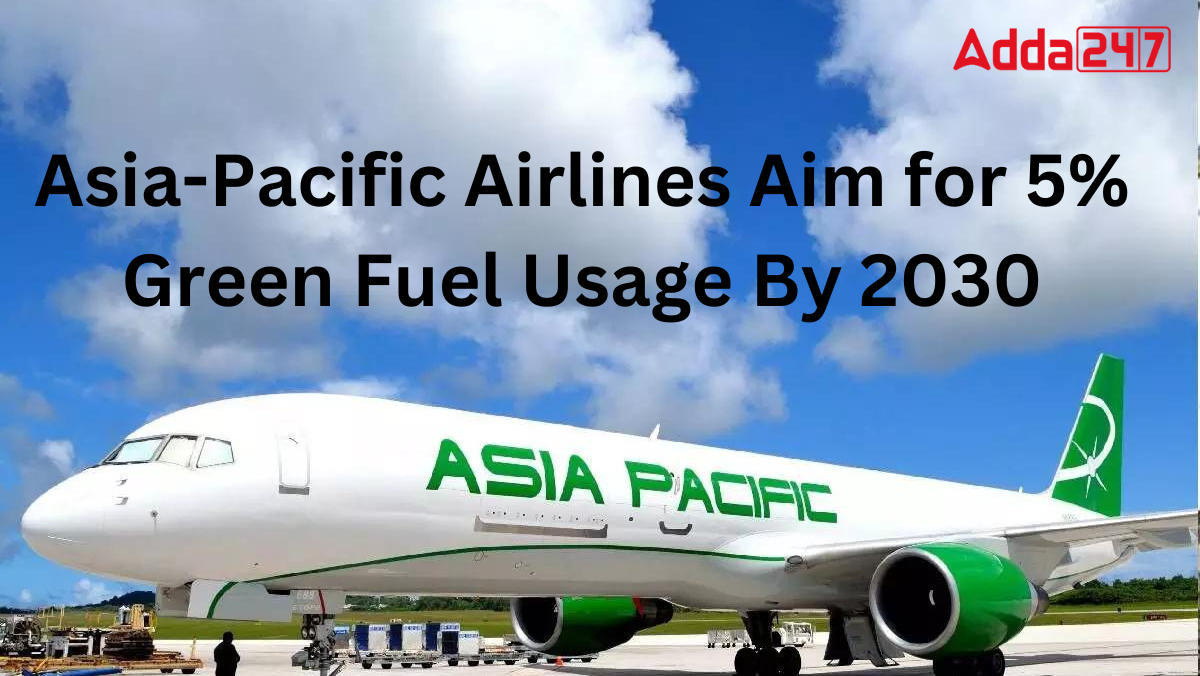 The Association of Asia-Pacific Airlines (AAPA) has announced a target for its 14 member airlines, including newly inducted Air India, to achieve 5% sustainable aviation fuel (SAF) usage by 2030.
The AAPA emphasizes the need for a comprehensive approach, stressing that the industry is "feedstock and pathway agnostic."
In May, the Ministry of Petroleum and Natural Gas in India expressed its intention to mandate 1% SAF use by domestic carriers by 2025.
The civil aviation ministry has further outlined plans to increase the blending of sustainable aviation fuel to 2% by 2026 and 5% by 2030.
Important Days News
9.World Diabetes Day 2023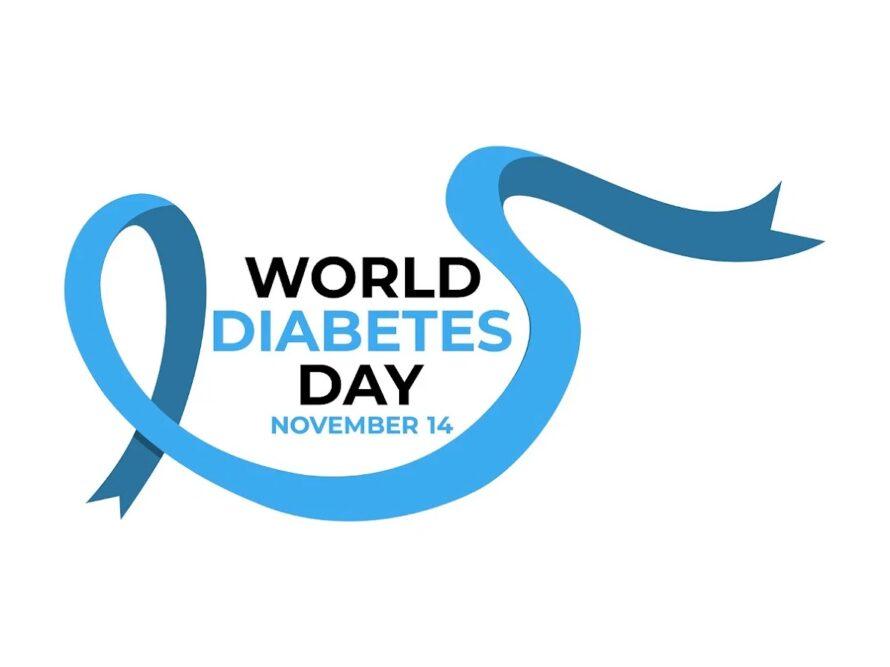 World Diabetes Day is observed annually on November 14 to draw attention to diabetes as a pressing global public health issue. The theme for World Diabetes Day 2023 is "Access to Diabetes Care."
The significance of November 14 lies in the celebration of the birthday of Sir Frederick Banting, the co-discoverer of insulin alongside Charles Herbert Best in 1922.
Established in 1991 by the International Diabetes Foundation (IDF) and the World Health Organization (WHO), World Diabetes Day gained official recognition by the United Nations in 2006.
10.Children's Day 2023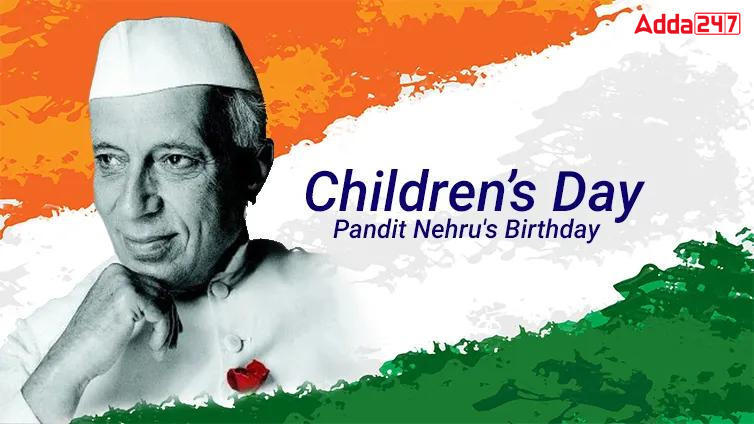 Children's Day in India is a special occasion celebrated every year on November 14th. This date was chosen to honor the birthday of India's first prime minister, Pandit Jawaharlal Nehru.
The theme of this year's Children's Day, 'For every child, every right', underscores the commitment to uphold the rights of every child worldwide.
The journey of Children's Day dates back to November 5, 1948, initially observed as "Flower Day." However, it wasn't until 1954 that the day officially transitioned into Children's Day, coinciding with Nehru's birthday.
Schemes News
11.Government Unveils Financial Incentive for Empowering Divyang Individuals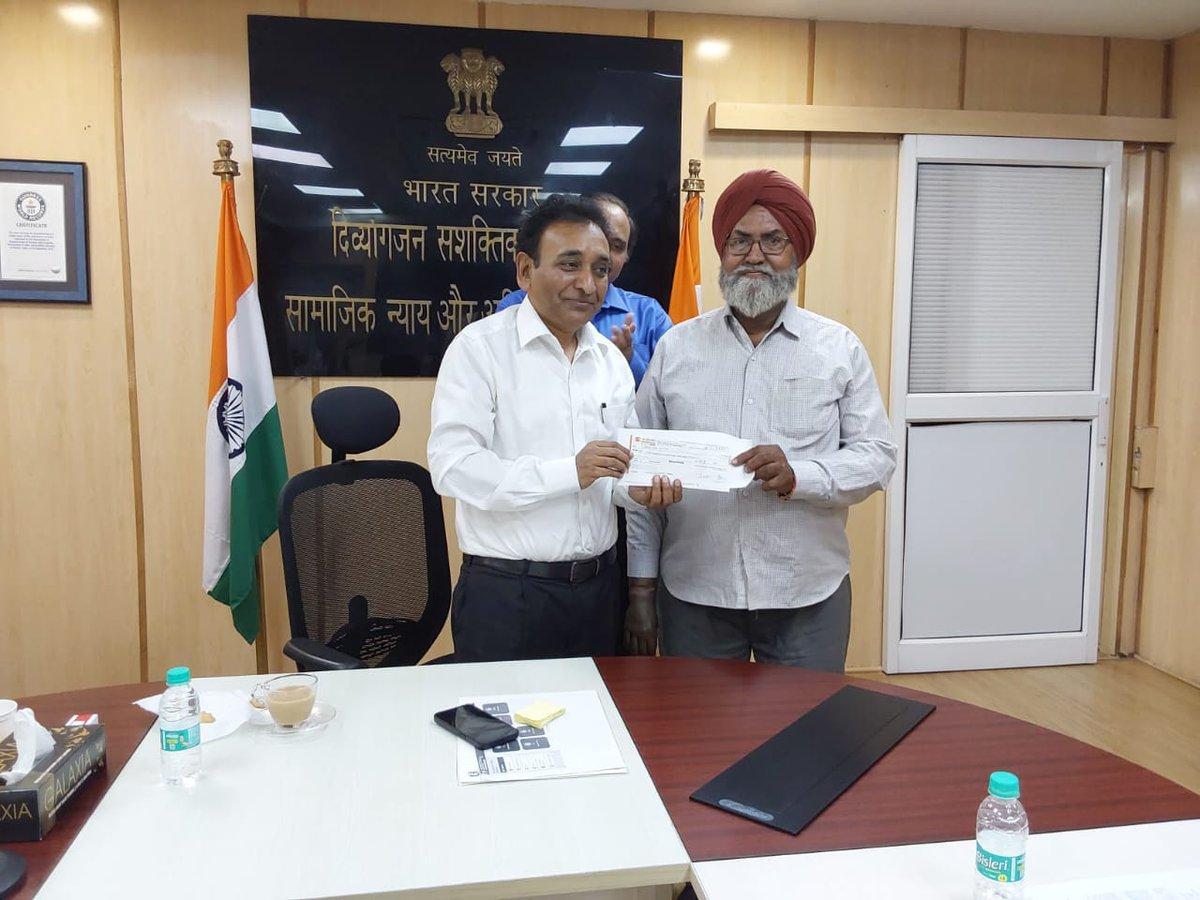 In a significant move towards fostering economic empowerment and financial inclusion among persons with disabilities, the government has introduced a one percent interest rate rebate for divyang borrowers.
This initiative is part of the National Divyangjan Finance and Development Corporation (NDFDC), signaling a commitment to alleviating financial burdens and promoting responsible financial practices within this community.
The move is a strategic step towards enhancing financial inclusion by addressing the unique financial challenges faced by divyang individuals.
12.Govt Introduces PM Kisan Bhai To Break Traders' Monopoly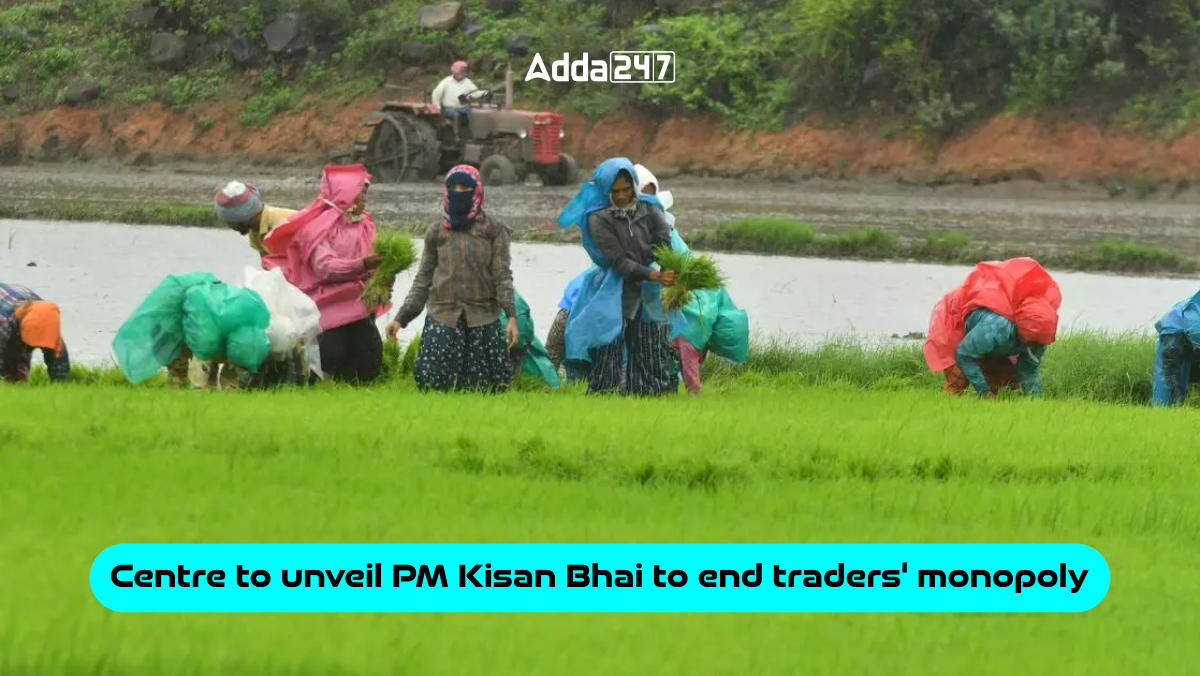 The Indian government, through the Ministry of Agriculture, is gearing up to launch a groundbreaking initiative aimed at supporting small and marginal farmers who face challenges in storing their produce while waiting for optimal market conditions.
The proposed PMKisan Bhai (Bhandaran Incentive) scheme is designed to empower farmers by breaking the monopoly of traders in determining crop prices.
The scheme aims to provide farmers with the autonomy to decide when to sell, allowing them to retain their crops for a minimum of three months post-harvest.
Summits & Conferences News
13.6th India-OPEC Energy Dialogue High-Level Meeting Held In Vienna, Austria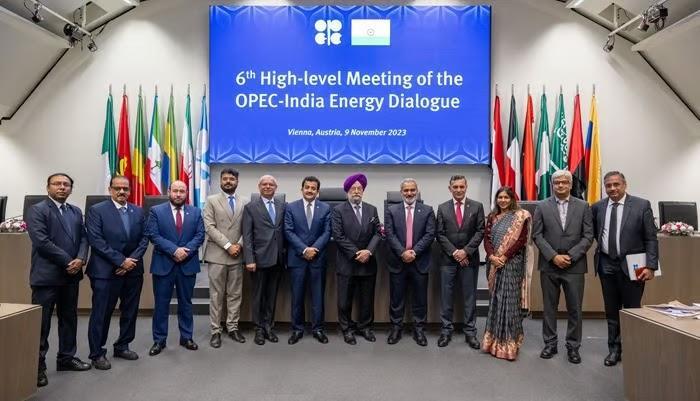 The 6th High-Level Meeting of the India-OPEC Energy Dialogue took place on 9 November 2023, at the OPEC Secretariat in Vienna, Austria.
The emphasis was particularly on ensuring availability, affordability, and sustainability to guarantee the stability of energy markets globally.
The open and candid discussions during the meeting were centered around crucial issues related to oil and energy markets.
14.42nd India International Trade Fair 2023 Inauguration at Pragati Maidan, New Delhi
The 42nd edition of the India International Trade Fair (IITF) 2023 kicks off at Pragati Maidan in New Delhi. The esteemed event will be inaugurated by Anupriya Patel, the Union Minister of State for Commerce and Industry.
Running until the 27th of this month, the fourteen-day fair centers around the theme of "Vasudhaiva Kutumbakam." This theme underscores the importance of interconnectedness and collaborative efforts in trade for achieving sustainable growth and well-being.
Bihar and Kerala take the spotlight as Partner States, while Delhi, Jammu and Kashmir, Jharkhand, Maharashtra, and Uttar Pradesh are recognized as Focus States, contributing to the diverse array of exhibitors and offerings.
15.Islamic Arab Summit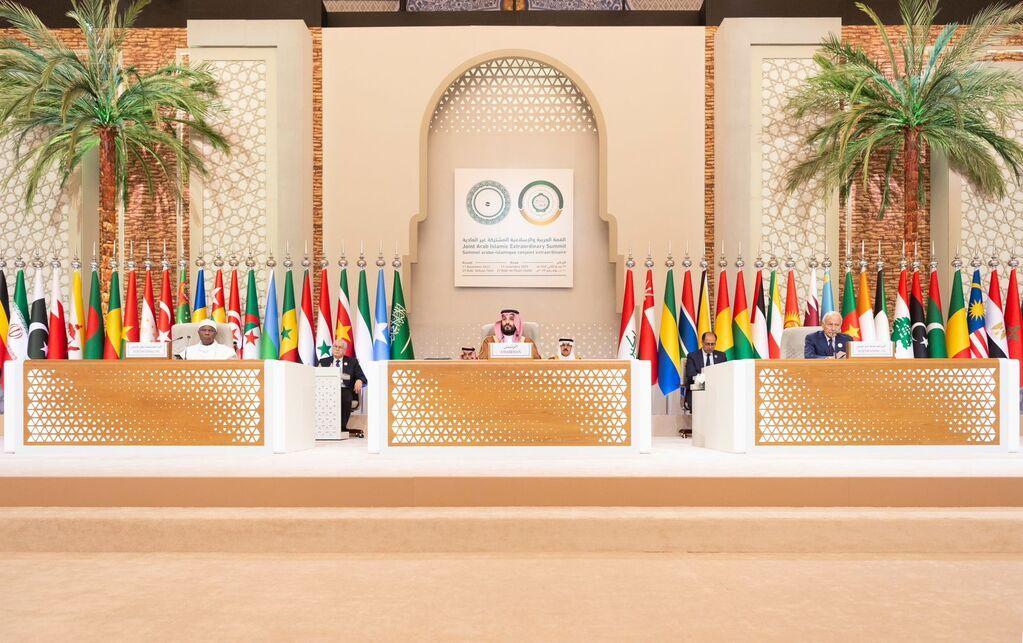 The Joint Arab-Islamic Extraordinary Summit, which took place in Riyadh, Saudi Arabia, on Saturday, November 11, 2023, wrapped up yesterday.
H.E. Mr. Hissein Brahim Taha, the Secretary-General of the OIC, called for an immediate, durable, and comprehensive cessation of the ongoing Israeli aggression against the Palestinian people
The summit emphasizes the importance of a just, durable, and comprehensive peace based on international legitimacy resolutions and the Arab Peace Initiative.
Ranks & Reports News
16.SIDBI Introduces 'Sumpoorn' MSME Economic Activity Index in Collaboration with Jocata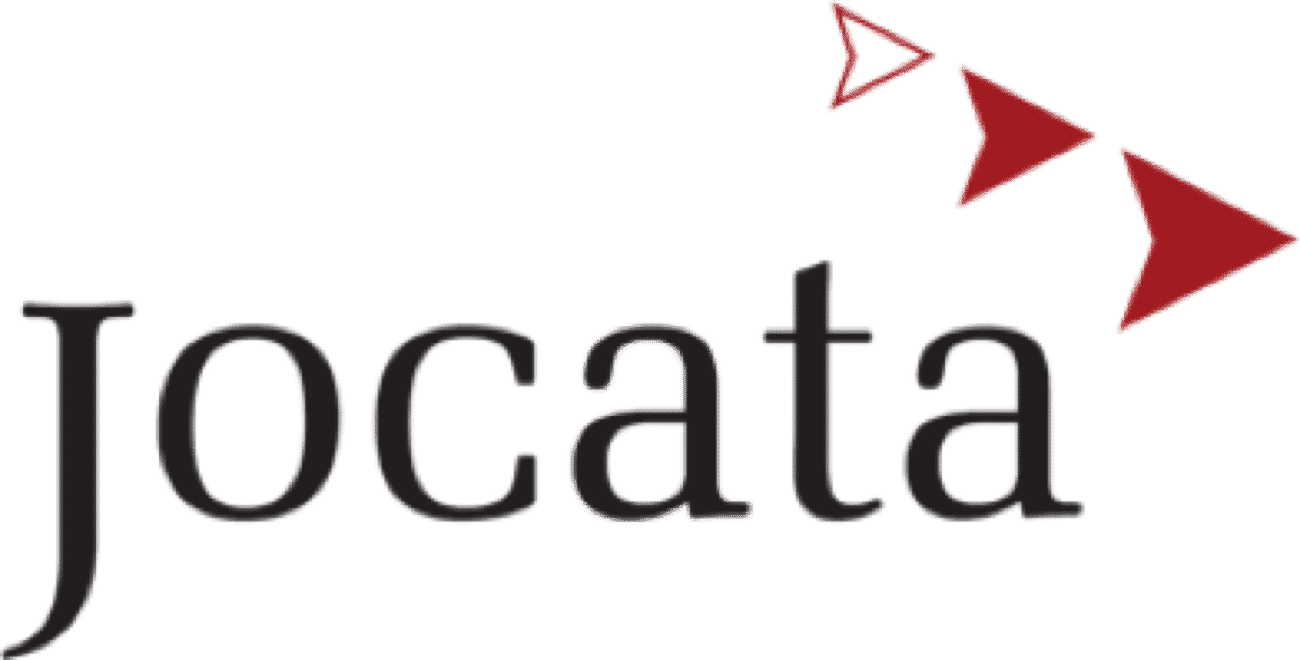 The Small Industries Development Bank of India (SIDBI) has partnered with Jocata, a digital lending transformation platform, to launch a groundbreaking initiative named 'Sumpoorn'—a unique MSME Economic Activity Index.
Unlike existing macro indices that rely on subjective opinions and survey data, 'Sumpoorn' is designed as a high-frequency indicator specifically tailored for the MSME segment.
The index utilizes consent-led and anonymized monthly sales data from over 50,000 credit-seeking MSMEs, as reflected in official GSTN returns.
Appointments News
17.Supreme Court Welcomes Three New Judges to Tackle Pending Cases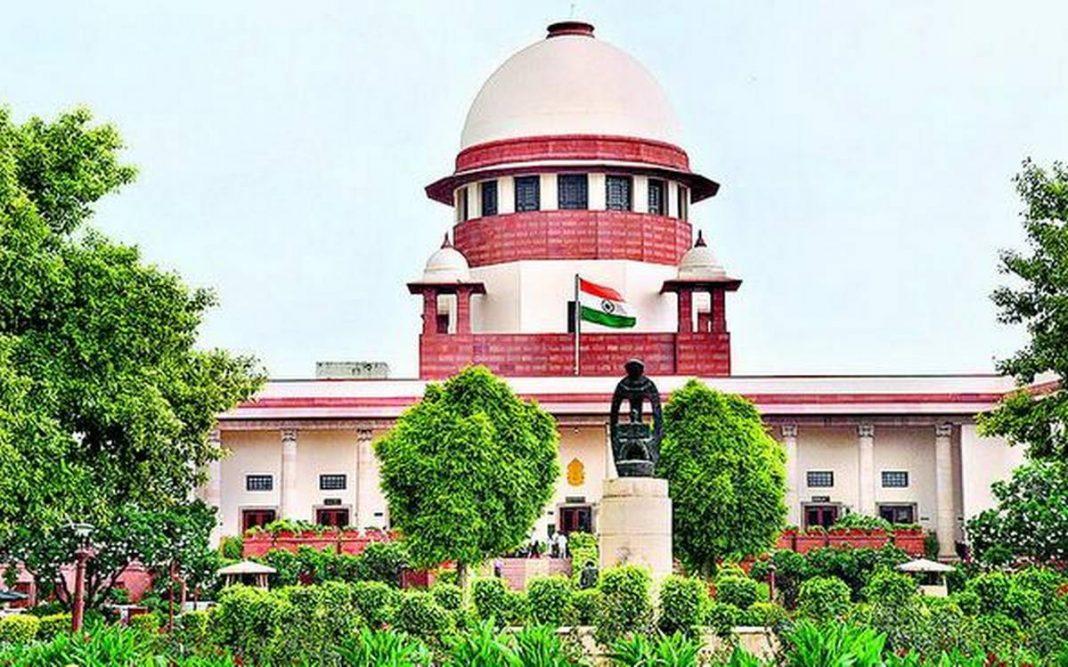 The Supreme Court of India has expanded its judicial strength by welcoming three new judges.
Delhi High Court Chief Justice Justice Satish Chandra Sharma, and Rajasthan and Gauhati Chief Justices Augustine George Masih and Sandeep Mehta were sworn in as Supreme Court judges within three days of the apex court Collegium recommending them.
The recent induction of three judges has taken the Supreme Court's judicial strength to its sanctioned capacity of 34. This is crucial for ensuring that the court has the necessary manpower to handle the multitude of cases that come its way.
18.Former PM David Cameron Appointed As The UK Foreign Secretary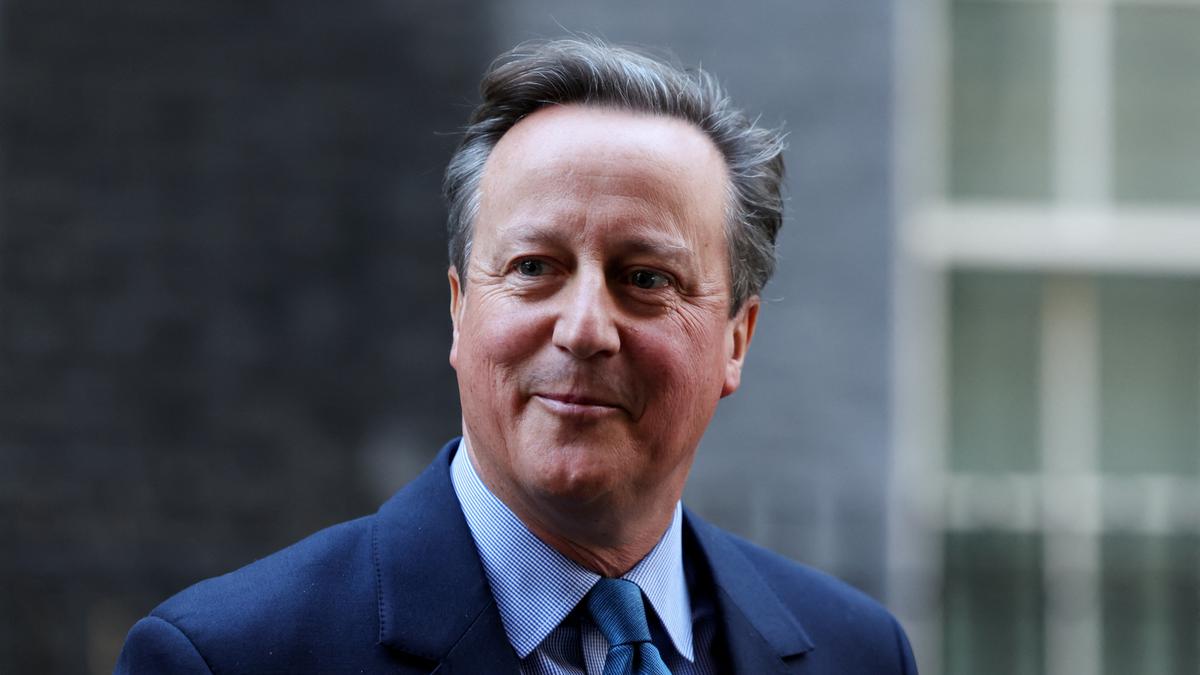 Rishi Sunak resurrected the political career of former U.K. Prime Minister David Cameron, by appointing him to the role of Foreign Secretary.
Cameron brings a wealth of experience, having served as the country's leader from 2010 to 2016.
Beyond the headline-grabbing changes, Prime Minister Sunak also appointed former Financial Secretary Victoria Atkins as the new Health Secretary.
This move comes as part of a broader reshuffle, with Steve Barclay replacing Thérèse Coffey as the Environment Secretary.
19.Mika, the AI-Powered Robot, Takes the Helm as CEO of Dictador
Dictador, a Polish beverage company, appointed Mika, an AI-powered humanoid robot, as its experimental CEO in August of the previous year.
Mika, described as a more sophisticated version of the well-known AI robot Sophia, operates tirelessly, being "always on 24/7" and working seven days a week.
Her responsibilities range from identifying potential clients to selecting artists for designing bottles for the rum producer.
Mika emphasizes her decision-making process, relying on extensive data analysis aligned with the company's strategic objectives. This approach aims to ensure unbiased and strategic choices that prioritize the organization's best interests, devoid of personal bias.
Agreements News
20.India And ADB Ink $400 Million Deal For Urban Infrastructure Development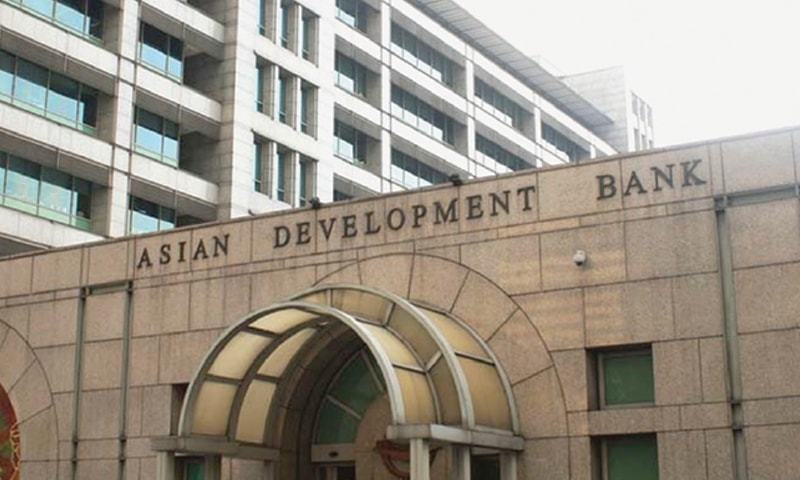 India has taken a significant step towards the development of high-quality urban infrastructure with the signing of a $400 million policy-based loan agreement with the Asian Development Bank (ADB).
The programme aligns with the government's urban sector strategy, emphasizing reforms that aim to make cities livable and centers of economic growth.
The sub-programme places a strong emphasis on urban water security through measures such as reducing water losses, recycling treated sewage for non-domestic use, rejuvenating water bodies, and maintaining sustainable groundwater levels.
Obituaries News
21.Lala Kedarnath Aggarwal, Founder and Chairman of Bikanervala, Passes Away at 86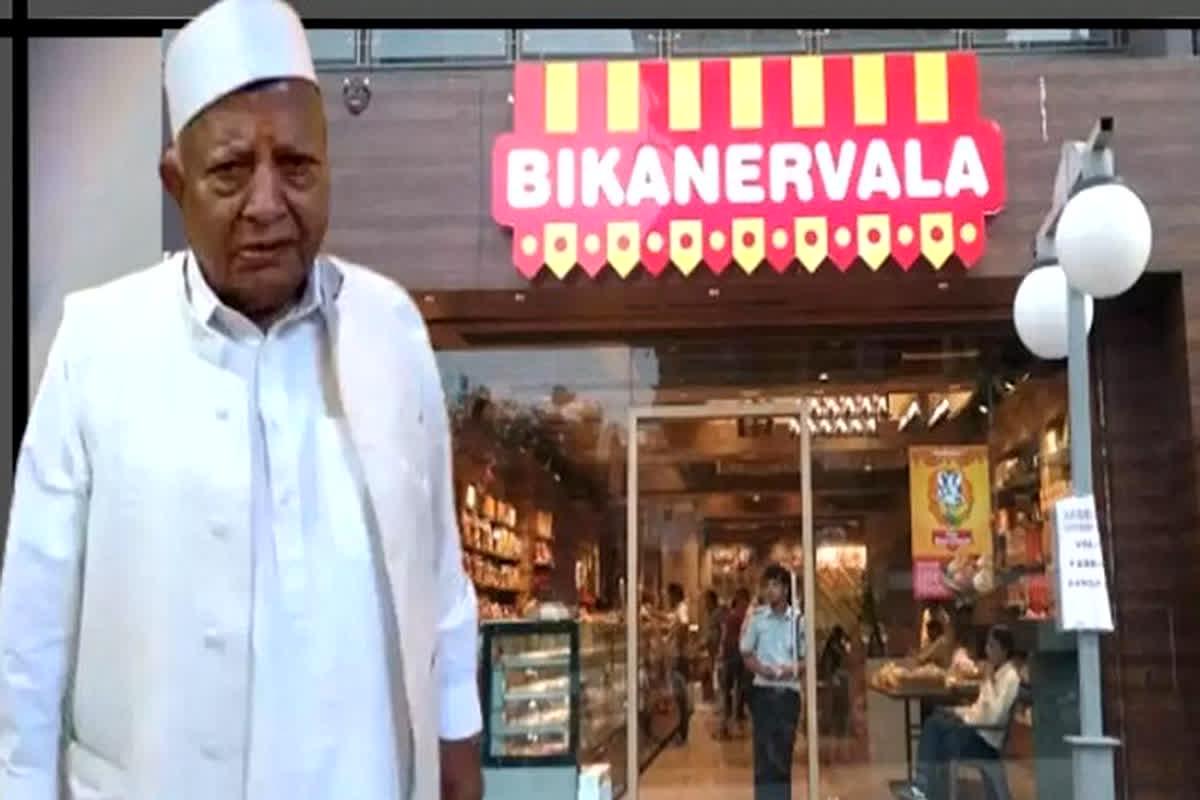 Lala Kedarnath Aggarwal, the visionary entrepreneur and founder of the renowned sweets and snacks brand Bikanervala, breathed his last at the age of 86.
Hailing from Bikaner, a city with a rich culinary heritage, Aggarwal's family owned a modest sweet shop named Bikaner Namkeen Bhandar since 1905.
Bikanervala rapidly gained popularity for its exquisite Moong Dal Halwa, Bikaneri Bhujia, Kaju Katli, and a myriad of other delicacies.
Miscellaneous News
22.Pablo Picasso's 'Woman with a Watch' Sells for Record $139 Million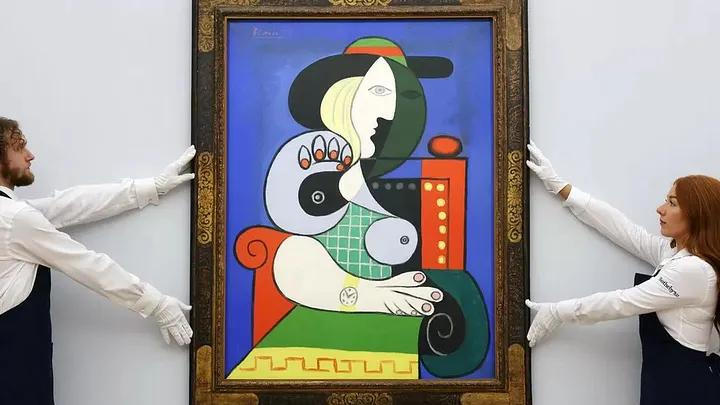 Pablo Picasso's famous painting "Femme à la montre" ("Woman with a Watch") was sold for a record-breaking $139 million at a Sotheby's auction in New York on  November 8, 2023.
The sale makes it the second most expensive Picasso painting ever auctioned, and the most expensive work of art sold at auction this year.
The painting is a portrait of Picasso's lover, Marie-Thérèse Walter, seated in a throne-like chair against a blue background. It was painted in 1932, at a pivotal year in Picasso's career, and is considered one of his most important works.
Important Current Affairs of 14 November 2023
Get all the International, National, Sports, Economy, latest schemes and appointments and current affairs updates with Adda247 Headlines of the day. Adda247 headlines of the day brings you the best accumulation of the daily updates. Stay updated with us!