Dear Aspirants,
The General Awareness Section
plays an important role in scoring well above cut off marks in any competitive exam. The
Banking Awareness and Static Awareness questions asked in the General Awareness Section are based on Current Affairs mainly.
So you need to prepare well this section to score good marks.
Here is the Daily GK Update to get you acquainted with the top events that made the headlines today!!
National News


1. Indo-Bangladesh Joint Military Exercise Sampriti 2019 Concludes
i. Exercise Sampriti-VIII, a joint Indo-Bangladesh military exercise which witnessed participation of a company group of 9th Battalion the Rajputana Rifles from the Indian Army and the Company of 36 East Bengal Battalion, Bangladesh Army concluded at Tangail, Bangladesh.
ii. The closing ceremony was graced by HE Mrs. Riva Ganguly Das, Indian High Commissioner who highlighted the special bonds between the two nations.
Static/Current Takeaways Important For LIC AAO Mains Exam:
Bangladesh PM: Sheikh Hasina, Capital: Dhaka, Currency: Taka.
Exercise Sampriti was the 8th edition in the Sampriti series, which started in 2009.
2. New Delhi, Islamabad Agree To Work On Operationalizing Kartapur Corridor
i. India and Pakistan have agreed to work expeditiously on operationalizing the Kartapur corridor. The corridor will facilitate Indian pilgrims to visit the holy shrine of Gurdwara Darbar Sahib at Kartarpur in Pakistan.
ii. The agreement was reached during the first meeting between the representatives of the two countries held at Attari in Punjab.
Appointments
3. Rahul Bajaj Resigns As Bajaj Finserv Chairman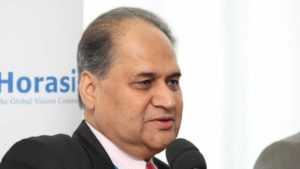 i. Bajaj Finserv's Chairman and Non-Executive Director Rahul Bajaj has resigned and will take over as the Chairman Emeritus from May 2019.
ii. Bajaj, 80, has tendered his resignation which will be effective from the conclusion of the board meeting scheduled for May 16, 2019.
4. MR Kumar Appointed LIC Chairman
i. The government has appointed MR Kumar as the Chairman of Life Insurance Corporation (LIC) and Vipin Anand and TC Suseel Kumar as the managing directors (MDs).
ii. LIC's executive board comprises of 1 chairman and 4 managing directors. MR Kumar is currently the Zonal Manager, Delhi at LIC.


Banking/Economy News



5. RBI Categorises IDBI Bank as Private Sector Lender
i. As per RBI notification, IDBI Bank has been categorized as a private sector lender following the acquisition of majority stake by Life Insurance Corporation.
ii. IDBI Bank has been under the prompt corrective action framework of RBI that bans it from corporate lending and branch expansions, salary hikes and other regular activities.
Static/Current Takeaways Important For LIC AAO Mains Exam:
Now total government sector banks are 20 in number.
After 1 Apr 2019 merger of 2 more Government Banks Dena and Vijaya Bank in Government-owned bank of Baroda, the number of Government Sector Banks will be reduced to 18.
6. Fresh Liquidity Infusion Through Forex Swaps Announced By RBI
i. The Reserve Bank of India (RBI) has decided to use a new tool for the first time to enhance liquidity in the system using which it will buy $5 billion from the banks in a swap deal that is capable of injecting around Rs. 35,000 crores into the system.
ii. Banks will have to deposit dollar funds with RBI with the condition of buying them back from RBI after 3 years. Minimum bid size for the auction has been fixed at $25 million and multiple bids submission by banks will be allowed.


Ranks and Reports
7. India Ranks 16th In Terms Of Highest Number Of Impacted Species In Hotspots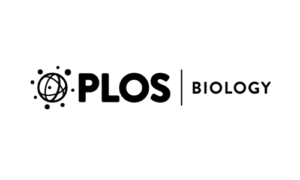 i. A recent study published in PLOS Biology found that human impacts on species occur across 84% of the earth's surface and India ranks 16th in such impacts, with 35 species impacted on an average. Malaysia ranks 1st among the countries with the highest number of impacted species (125).
ii. Southeast Asian tropical forests, including those in India's Western Ghats, Himalaya, and north-east, are among the 'hotspots' of threatened species.
Awards
8. Padmanaban Gopalan Wins the Commonwealth Youth Award For The Asian Region
i. A social entrepreneur from Tamil Nadu, Padmanaban Gopalan, founder of No Food Waste, was named the winner of the Commonwealth Youth Award for the Asian region worth 3,000 Pounds at a ceremony at the Commonwealth Secretariat in London.
ii. His initiative runs a geo-mapping platform, which allows users to drop food at located "hunger spots" and has so far recovered over 650,000 meals across 14 cities and the platform has been used by over 12,000 volunteers.
Important Days
9. World Consumer Rights Day: 15th March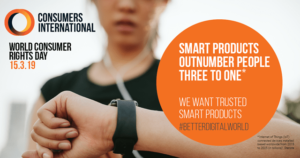 i. World Consumer Rights Day is celebrated every year on 15 March as part of an initiative by Consumer International, a membership organization for consumer groups around the world.
ii. The theme for World Consumers day 2019 is "Trusted Smart Products".
iii. World Consumer Rights Day was inspired by President John F Kennedy, who sent a special message to the US Congress on 15th March 1962, in which he formally addressed the issue of consumer rights.

Sports News

10. Supreme Court Appoints PS Narasimha As Mediator To Resolve Disputes Within BCCI
i. The Supreme Court appointed senior advocate PS Narasimha as a mediator for resolving various disputes related to cricket administration within the cricket body, the Board of Control for Cricket in India (BCCI).
ii. Narasimha will hear the BCCI's position, and then make recommendations to the Committee of Administrators (CoA).
Static/Current Takeaways Important For LIC AAO Mains Exam:
BCCI President: C.K. Khanna, Headquarters: Mumbai.
You may also like to Read: