Read the most important current affairs of 16 September 2023. Today Current Affairs covers the headlines on 'Swachhata Pakhwada-2023', Statue Of Adi Shankaracharya, 108-Feet Tall Statue Of Adi Shankaracharya, Monetary Penalties on Four Cooperative Banks, Bus Plant in UP, World Ozone Day 2023, Miss Universe Pakistan 2023.

Top 19 Current Affairs and News Headlines of 16 September 2023
National News
1.India Launches UPAg: A Revolutionary Unified Portal for Agricultural Statistics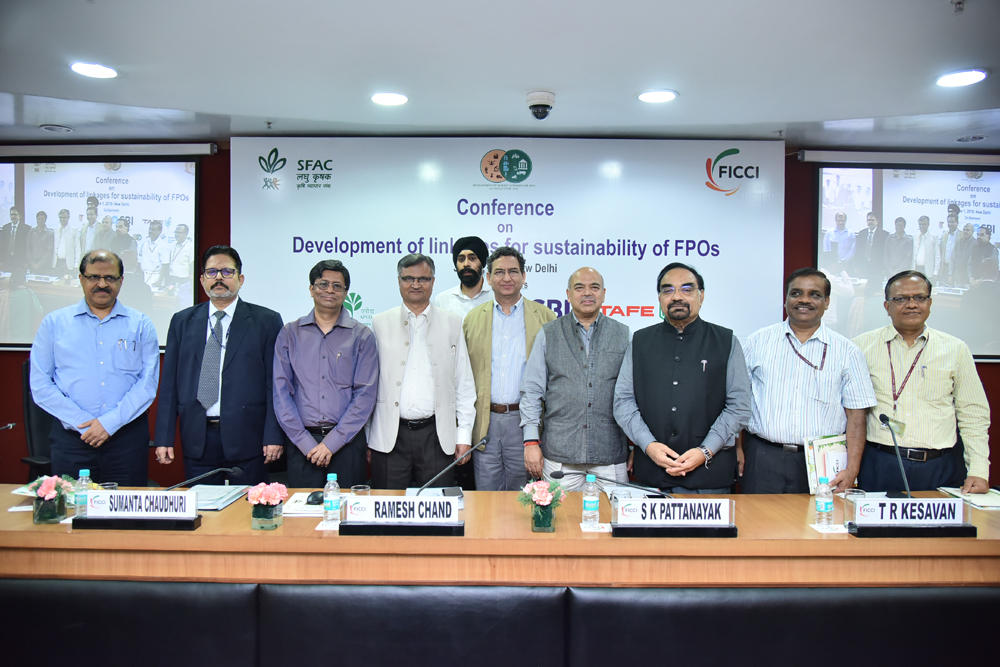 In a significant development for India's agricultural sector, the government has unveiled the UPAg (Unified Portal for Agricultural Statistics). This groundbreaking initiative is aimed at tackling the complex governance challenges that currently beset the country's farming industry.
The UPAg portal promises to empower stakeholders by providing them with real-time, reliable, and standardized information. This newfound accessibility to data is expected to pave the way for more responsive and efficient agricultural policies.
The UPAg portal aims to consolidate data into a standardized format, ensuring easy access and comprehension for users. It will amalgamate real-time information on prices, production, area, yield, and trade from diverse sources, offering a holistic assessment of agricultural commodities.
2.Ministry Of Railways Launches 'Swachhata Pakhwada-2023'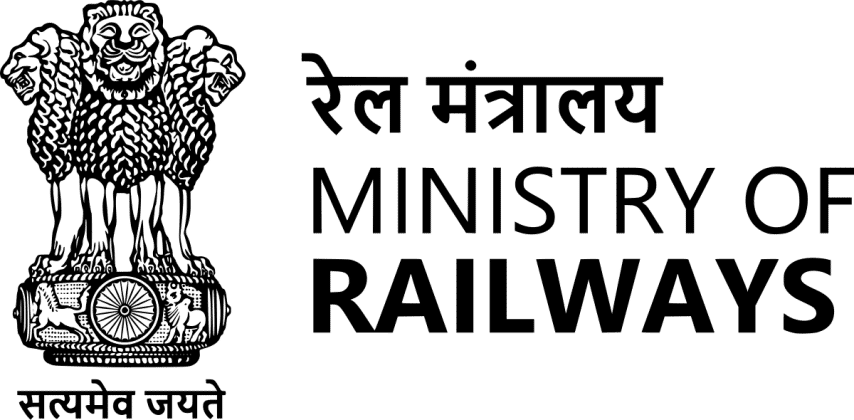 The Ministry of Railways in India, in its unwavering commitment to cleanliness, has officially launched the Swachhata Pakhwada 2023 campaign. This initiative, aimed at promoting cleanliness and environmental consciousness, commenced on the 15th of September, 2023.
The Swachhata Pakhwada 2023 is observed from the 16th of September to the 30th of September. However, in an extraordinary display of dedication, the Ministry of Railways has extended it suo-moto (at their own initiative) until the 2nd of October, culminating with Mahatma Gandhi's Jayanti, a day that epitomizes the values of cleanliness and sustainable living.
Last year's Swachhata Pakhwada – 2022 awards were distributed as follows: 1st Position: South Western Railway, 2nd Position: Western Railway, 3rd Position: North Eastern Railway.
State News
3.Shivraj Singh Chouhan To Inaugurate 108-Feet Tall Statue Of Adi Shankaracharya In Omkareshwar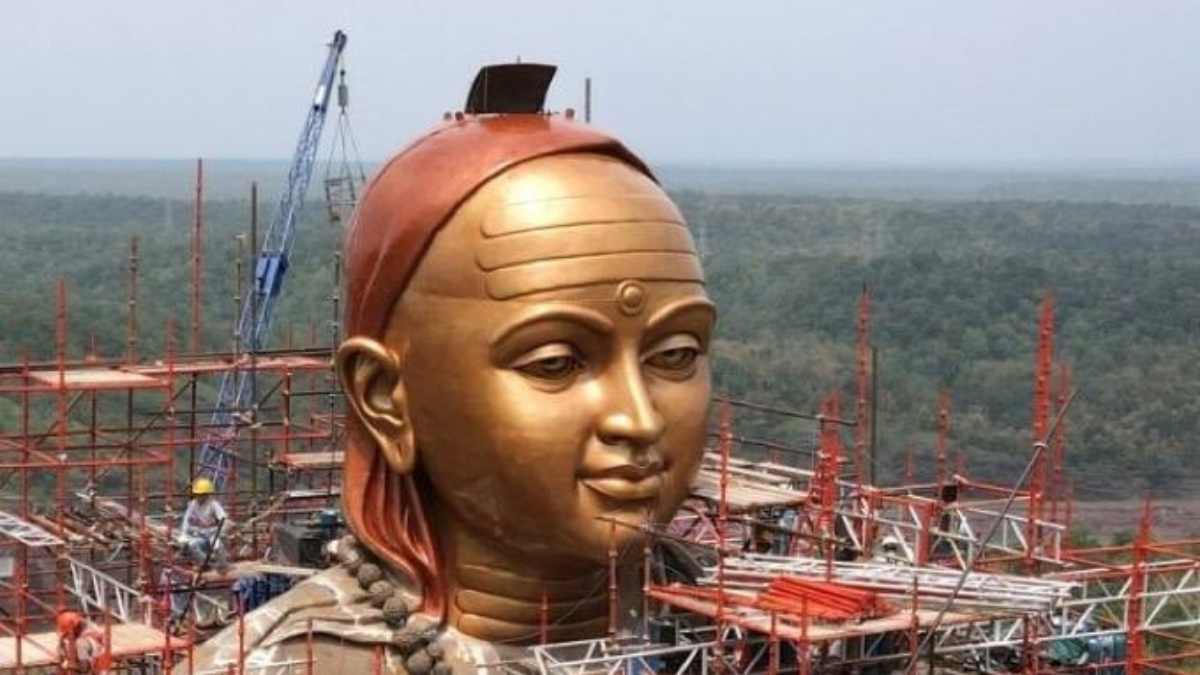 Madhya Pradesh Chief Minister Shivraj Singh Chouhan is set to unveil a majestic 108-feet-tall statue of the revered philosopher Adi Shankaracharya in Omkareshwar on September 18. This monumental project is named "Eaktmta Ki Pratima" (Statue of Oneness).
The towering structure is a tribute to Adi Shankaracharya, an influential and revered figure in Hinduism, known for his profound philosophical contributions. He left Omkareshwar at the tender age of 12, embarking on a transformative journey across the country to propagate the Advaita Vedanta philosophy and elucidate its core principles to the masses.
4.Odisha CM Launches 'Mukhyamantri Sampoorna Pushti Yojana'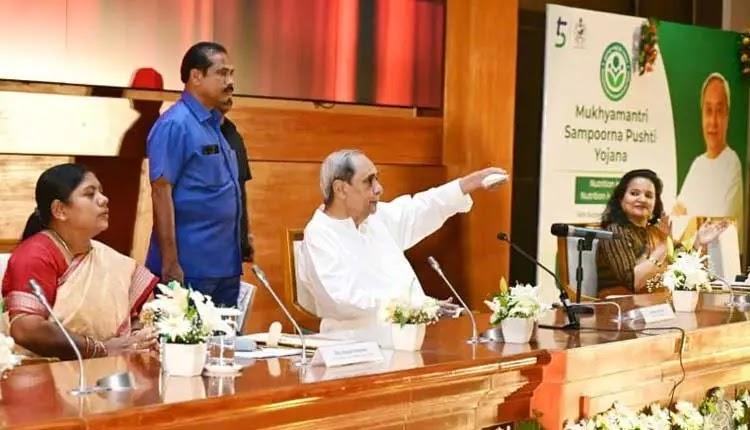 Odisha's Chief Minister, Naveen Patnaik, has unveiled the "Mukhyamantri Sampoorna Pushti Yojana." along with the complementary "Pada Pushti Yojana," to address the nutritional needs of mothers, adolescent girls, and children in the state. The launch of these programs demonstrates the government's commitment to enhancing the nutritional status of its citizens and fostering a healthier future.
The Mukhyamantri Sampoorna Pushti Yojana is a comprehensive program aimed at tackling malnutrition and improving the nutritional well-being of the most vulnerable groups in Odisha—mothers, adolescent girls, and children.
Complementing the Mukhyamantri Sampoorna Pushti Yojana, the "Pada Pushti Yojana" focuses on delivering top-notch cooked food to youngsters living in rural and tribal areas within their enclaves and villages.
Defence News
5.DAC Approves Proposals Worth Rs 45,000 crore, Including Procurement Of 12 Su-30MKIs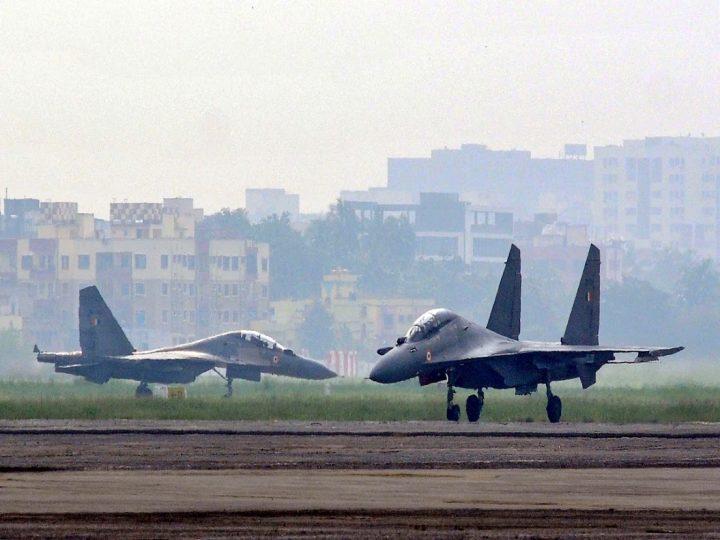 The Defence Acquisition Council (DAC), led by Defence Minister Rajnath Singh, gave the green light to nine acquisition proposals, amounting to a total of Rs 45,000 crore. These proposals encompassed various aspects of defense, from the Indian Air Force's modernization to improving the Indian Navy's capabilities and enhancing the overall indigenous content in defense projects.
One of the key decisions made by the DAC was the approval of the procurement of 12 Su-30MKI aircraft for the Indian Air Force. These advanced fighter jets will be manufactured in India by Hindustan Aeronautics Limited (HAL), a significant step towards bolstering the nation's indigenous defense production capabilities.
In addition to the Su-30MKI procurement, the DAC approved avionic upgrades for Dornier aircraft, enhancing their accuracy and reliability for operations. Furthermore, the Dhruvastra Short Range Air-to-Surface Missile, a potent indigenous precision-guided weapon, will be provided for the indigenously built ALH Mk-IV choppers.
Economy News
6.Financial Inclusion Index Surges to 60.1 in March 2023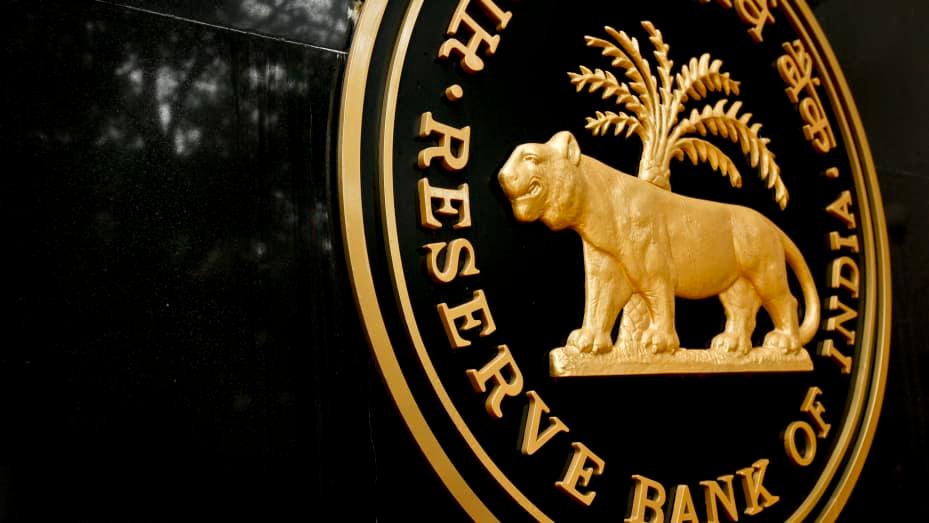 In a recent announcement by the Reserve Bank of India (RBI), the Financial Inclusion (FI) Index has shown significant improvement, reaching a score of 60.1 in March 2023, compared to its previous reading of 56.4 in March 2022.
The boost in the FI Index can be primarily attributed to enhancements in the usage and quality dimensions, signifying a deepening of financial inclusion, as highlighted in the central statement released by the RBI.
The FI Index is designed as a comprehensive tool, encompassing insights from various sectors including banking, investments, insurance, postal services, and pension. The FI Index offers a single numerical value on a scale ranging from 0 to 100. In this scale, a score of 0 indicates complete financial exclusion, while a perfect score of 100 signifies full financial inclusion.
7.Government Receives ₹1,487 Crore in Dividend from NTPC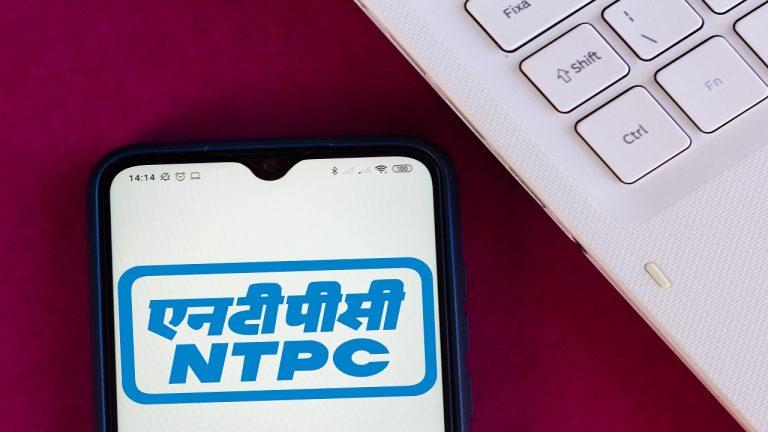 The Indian government has received a dividend tranche of ₹1,487 crore from the state-owned power corporation, NTPC. This follows NTPC's recent announcement regarding the payment of its Final Dividend for the financial year 2022-23. However, it's worth noting that the recent dividend tranche of ₹1,487 crore is lower than the previous dividend release in February, which amounted to ₹2,106 crore.
Beyond dividends, NTPC has achieved a significant milestone in terms of its power generation capacity. The combined power generation capacity of the NTPC Group has now reached an impressive 73,824 megawatts (73.8 gigawatts). This achievement follows the successful trial operation of an initial 800-megawatt unit at the Telangana Super Thermal Power Project on September 5.
NTPC, India's leading power generation company, has disbursed an impressive ₹2,908.99 crore as its Final Dividend for the financial year 2022-23. This substantial dividend payment constitutes 30% of the paid-up equity share capital of NTPC Ltd. The total dividend amount disbursed for FY 2022-23 stands at a remarkable ₹7,030.08 crore, which represents 41% of the Profit After Tax (PAT) for the financial year.
8.India's Trade Deficit Narrows to $24.16 Billion in August
India's merchandise exports in August 2023 declined by 6.86% to $34.48 billion compared to $37.02 billion in August 2022. The decline is evident in key sectors like Non-petroleum and non-gems and jewellery.
Imports of merchandise also saw a decrease, down by 5.23% to $58.64 billion from $61.88 billion in August 2022. Despite the decline in both exports and imports, India's trade deficit for August 2023 narrowed to $24.16 billion, showing a 2.8% improvement from the $24.86 billion deficit in the same month last year.
India's overall exports, including both merchandise and services, stood at $60.87 billion in August 2023, reflecting a 4.17% decline compared to August 2022. Imports for the same period totaled $72.50 billion, decreasing by 5.97% year-on-year, resulting in an overall trade deficit of $11.63 billion for August.
Banking News
9.RBI Imposes Monetary Penalties on Four Cooperative Banks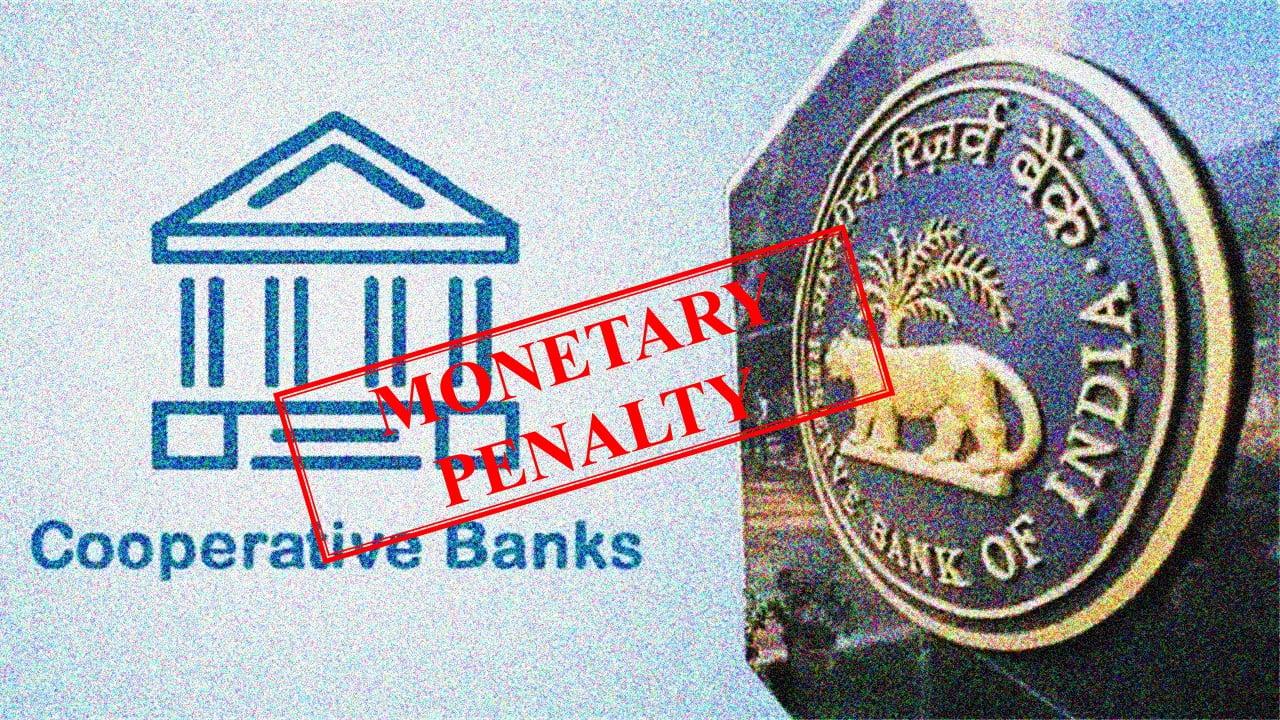 The Reserve Bank of India (RBI) recently took action against four cooperative banks, imposing monetary penalties due to various rule violations.
They are as follows: 1. Baramati Sahakari Bank – Rs 2 Lakh Penalty (Violation: Failure to Credit Interest to Inoperative Savings Accounts). 2. Becharaji Nagarik Sahakari Bank – Rs 2 Lakh Penalty (Violation: Breach of Prudential Inter-Bank Counter-Party Exposure Limits).
3. Waghodia Urban Co-operative Bank – Rs 5 Lakh Penalty (Violation: Breach of  Prudential Inter-Bank Counter-Party Exposure Limits and Non-Payment of Interest on Recurring Deposits and Term Deposits). 4. Viramgam Mercantile Co-operative Bank – Rs 5 Lakh Penalty (Violation: Not Specified in the Release)
Important Days News
10.International Day for Interventional Cardiology 2023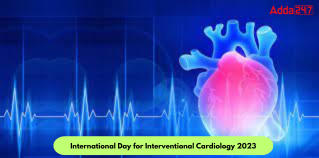 The International Day for Interventional Cardiology, celebrated annually on 16 September, is a significant occasion dedicated to recognizing the crucial field of interventional cardiology and its impact on heart health worldwide.
Interventional cardio-angiology improves health, increases life expectancy and improves the quality of life. The first coronary angioplasty was performed by Dr. Andreas Grüntzig on 16 September 1977. Since then angioplasty has been the procedure that has saved the most grams of myocardium at risk worldwide.
In September 2022, the General Assembly decided to proclaim 16 September as International Day for Interventional Cardiology and invited stakeholders to observe annually the International Day for Interventional Cardiology in order to raise public awareness of cardiovascular diseases and procedures, related complications, as well as prevention and care, including through education and the mass media.
11.World Ozone Day 2023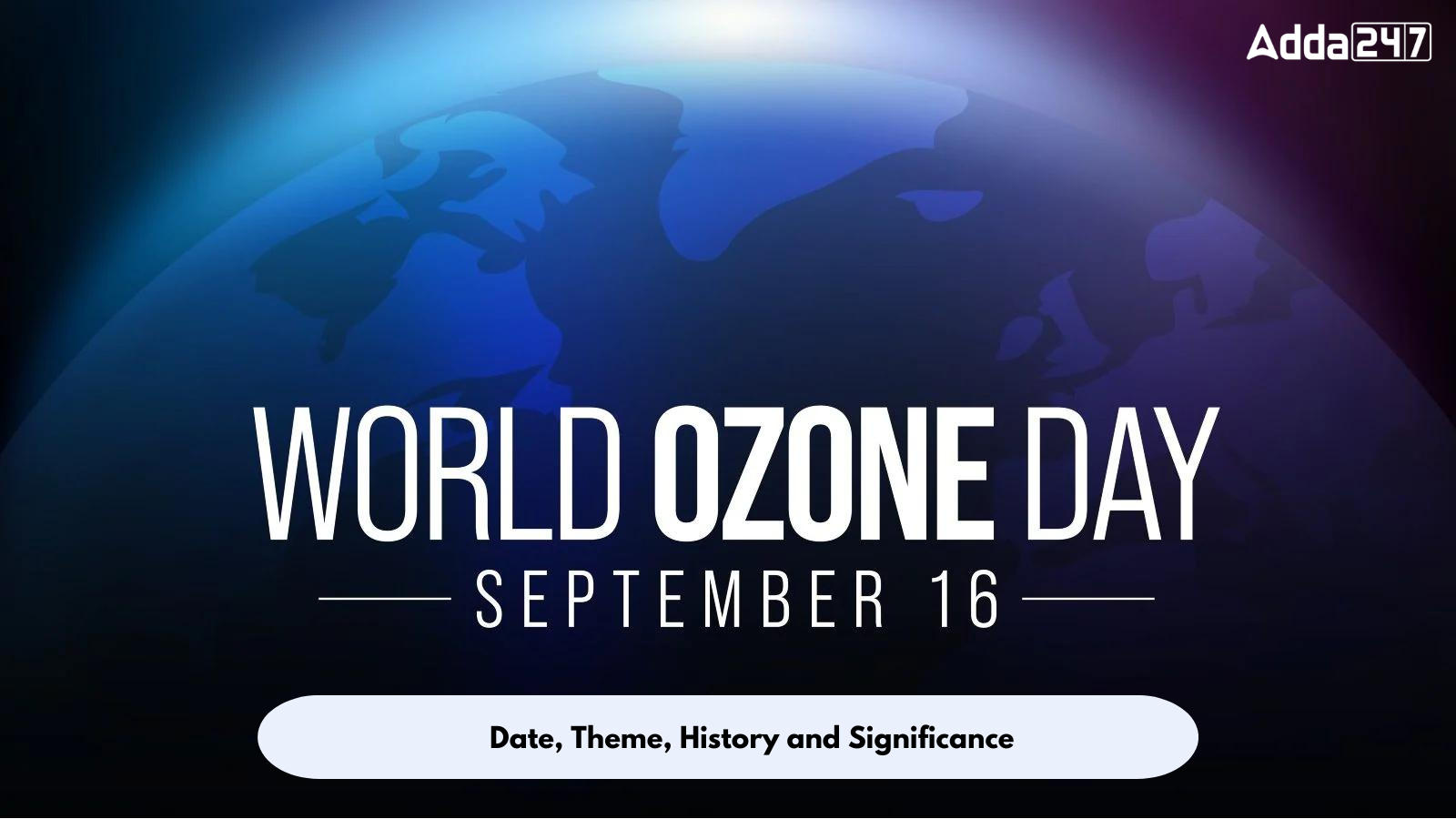 World Ozone Day, also known as the International Day for the Preservation of the Ozone Layer, is observed annually on 16th September. This day serves as a reminder of the critical role played by the ozone layer in safeguarding our planet Earth. The ozone layer, primarily composed of Trioxygen molecules (O3), acts as a shield against harmful Ultraviolet (UV) rays from the sun.
The theme for World Ozone Day 2023 is "Montreal Protocol: Fixing the Ozone Layer and Reducing Climate Change." This theme emphasizes the pivotal role of the Montreal Protocol in not only protecting the ozone layer but also mitigating climate change.
World Ozone Day finds its origins in the alarming discovery of the depletion of the ozone layer. During the 1970s and 1980s, scientists uncovered a significant hole in the ozone layer over Antarctica. This discovery raised urgent concerns about the potential consequences for human health and the environment.
12.World Patient Safety Day 2023 observed on 17 September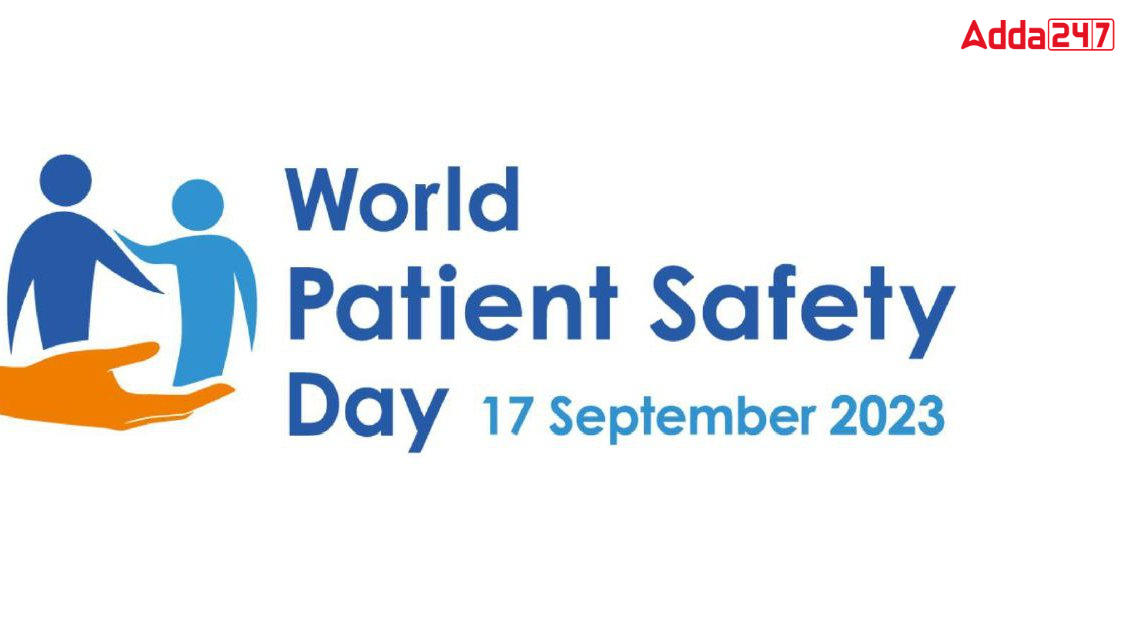 World Patient Safety Day, observed on the 17th of September every year, serves as a global platform to emphasize the importance of patient safety in healthcare systems worldwide. The day aims to create awareness and inspire countries to make patient safety a top priority, ultimately striving to eliminate avoidable errors and negative practices within healthcare settings.
The theme for World Patient Safety Day 2023 is "Engaging patients for patient safety." This theme highlights the vital role that patients, their families, and caregivers play in ensuring safe healthcare practices. It underscores the importance of involving patients in their care and decision-making processes.
World Patient Safety Day was established in May 2019 following the resolution for global action on patient safety adopted by the World Health Assembly. This initiative was the result of the Global Ministerial Summits on Patient Safety conducted annually since 2016. It was driven by strong advocacy and commitment from major international stakeholders.
Schemes News
13.Tamil Nadu CM Stalin Launches Kalaignar Women's Rights Fund Scheme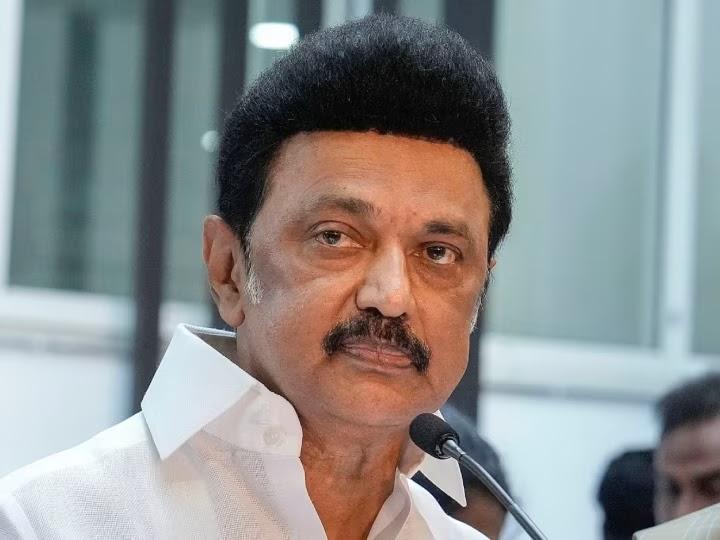 Tamil Nadu Chief Minister MK Stalin on the birth anniversary of Dravidian icon C N Annadurai unveiled a groundbreaking initiative aimed at uplifting women across the state. The initiative, named the "Kalaignar Magalir Urimai Thogai Thittam" scheme, holds the potential to bring about a significant positive change in the lives of countless women in Tamil Nadu.
The heart of this visionary program is to provide monthly financial assistance of ₹1,000 to eligible women beneficiaries across Tamil Nadu. The initiative is named after another Dravidian stalwart, late DMK patriarch M Karunanidhi, popularly known as "Kalaignar," which means an artist of eminence. This name was chosen to honor his immense contribution to the state and the party.
The state government has identified an impressive 1.06 crore women (approximately 1,06,50,000) as beneficiaries under the plan. The financial assistance of ₹1,000 per month will be disbursed through the Direct Benefit Transfer system, making it a seamless and efficient process.
Ranks and Reports News
14.Infosys in TIME's 'The World's Best Companies of 2023' List
Infosys, the Bengaluru-headquartered IT services provider, has secured a coveted spot on TIME magazine's 'The World's Best Companies of 2023' list. Infosys stands out as the only Indian company to make it into the top 100 rankings, claiming the 64th position with an impressive overall score of 88.38.
The company has earned a 'very high' growth rate, a testament to its commitment to excellence. On sustainability, Infosys ranked 135, and 103 for employee-satisfaction.
TIME, in collaboration with Statista, conducted a comprehensive evaluation of 750 firms from around the world to compile this prestigious list. The rankings were determined through a rigorous assessment that considered several key factors, including revenue growth, employee-satisfaction surveys, and extensive analysis of environmental, social, and corporate governance data.
15.India Ranks First Among 154 Nations in Grassroot Adoption of Crypto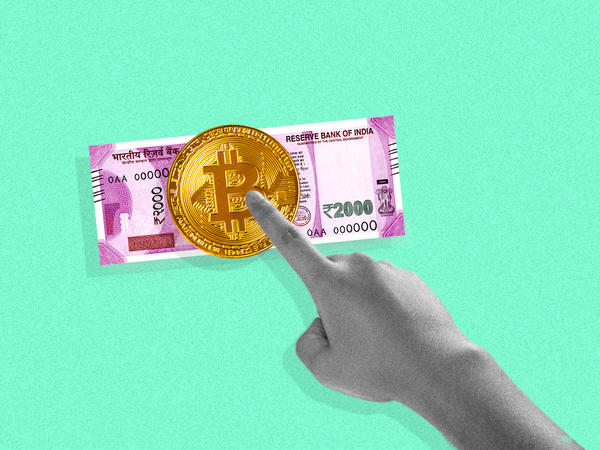 India has achieved the top rank among 154 nations in grassroots crypto adoption, displaying remarkable resilience in the face of challenging regulatory conditions, as revealed by Chainalysis' 2023 Global Crypto Adoption Index.
India has secured the first position in four critical parameters: 1) Centralized Service Value Received. 2) Retail Centralized Service Value Received. 3) DeFi Value Received and 4) Retail DeFi Value Received. This impressive ascent from fourth place last year underscores India's growing embrace of cryptocurrency among everyday citizens.
India's pioneering position is followed closely by: Nigeria, ranking second in the index. Vietnam, securing the third spot. United States, holding the fourth position and Ukraine, coming in fifth.
Agreements News
16.Ashok Leyland Signs MoU With UP Govt To Set Up Bus Plant At ₹200 Cr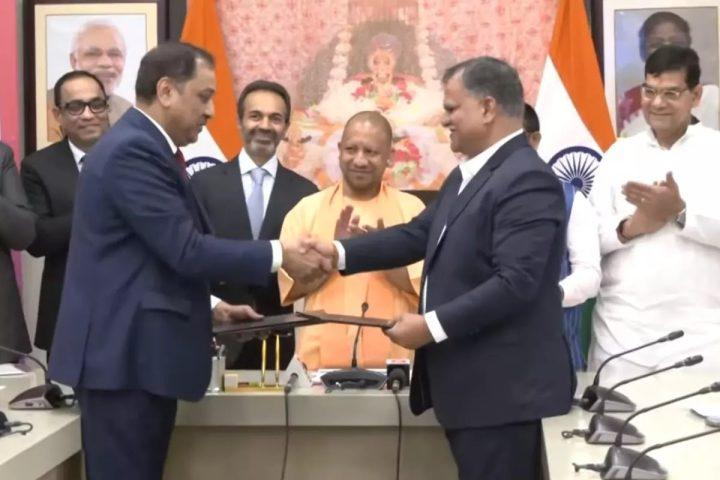 The commercial vehicle industry, Ashok Leyland, a flagship company of the Hinduja Group, announced on Friday, September 15, its plans to invest ₹1,000 crore in Uttar Pradesh. This substantial investment is geared towards establishing a state-of-the-art bus manufacturing facility, marking the company's maiden venture in the state.
The proposed manufacturing facility is set to be located near Lucknow, positioning it strategically within the state. This hub will serve as a beacon for clean and eco-friendly mobility solutions, in line with Ashok Leyland's mission to address environmental concerns and embrace sustainability.
To kickstart the development of this facility, Ashok Leyland is allocating an initial investment of ₹200 crore. This initial phase will lay the foundation for the larger project, which is expected to reach ₹1,000 crore in investment over the next five years.
Appointments News
17.Rahul Navin Takes Charge as Director of Enforcement Directorate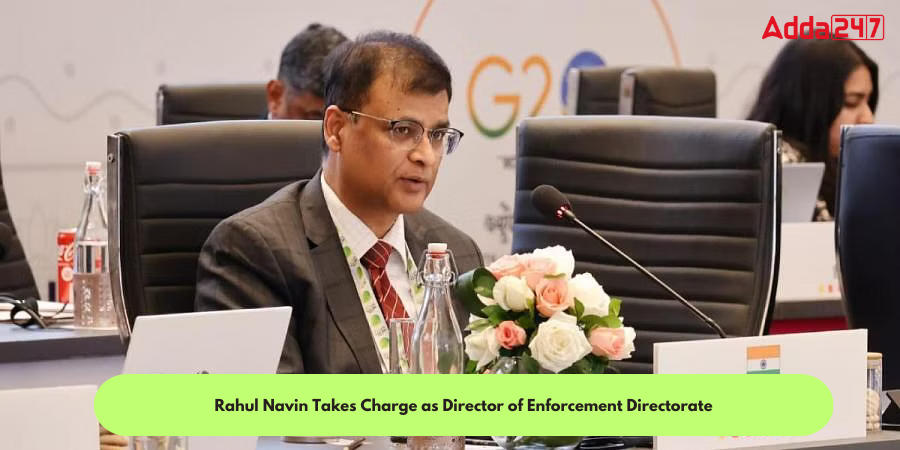 IRS (Indian Revenue Service) officer Rahul Navin assumed the role of In-Charge Director of the Enforcement Directorate (ED), succeeding the outgoing Director Sanjay Kumar Mishra. This transition marks an important development in the leadership of the ED, a crucial agency responsible for enforcing economic laws and regulations in India. Mr. Navin is currently serving as the Special Director of the Enforcement Directorate.
The official order further stated that the tenure of Sanjay Kumar Mishra as the Director of Enforcement in the Enforcement Directorate concluded on the 15th of September, 2023. This event follows a series of legal developments and extensions that ultimately led to the conclusion of Mr. Mishra's tenure. Sanjay Kumar Mishra was initially appointed as the Director of the Enforcement Directorate for a two-year term on November 19, 2018
The Enforcement Directorate (ED) is a specialized law enforcement agency in India responsible for enforcing economic laws and regulations in the country. It is primarily tasked with investigating and prosecuting cases related to financial crimes, money laundering, foreign exchange violations, and economic offenses.
18.Srinivasan K. Swamy Elected Chairman of the Audit Bureau of Circulations (ABC) for 2023-2024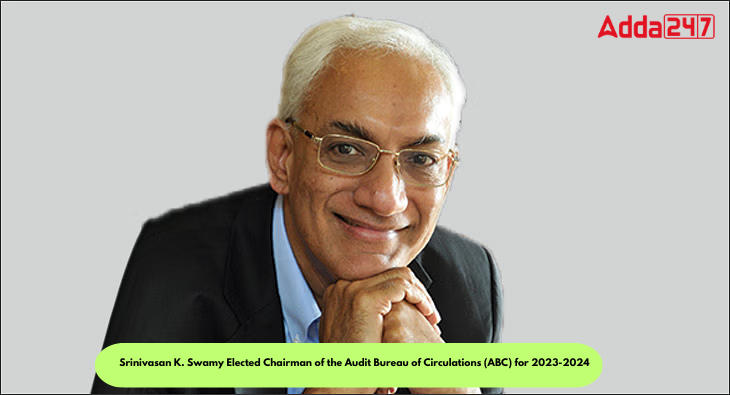 Srinivasan K. Swamy, the Executive Chairman of R.K. Swamy Hansa Group, has been elected as the Chairman of the Audit Bureau of Circulations (ABC) for the term 2023-2024. Alongside Mr. Swamy, other prominent figures were also elected to key positions within the Bureau for the upcoming year.
Srinivasan K. Swamy is a highly regarded figure in the advertising and media world. He currently serves as the Chairman of the Asian Federation of Advertising Associations and has held pivotal leadership roles in numerous prominent organizations
In addition to Mr. Swamy's election as Chairman, several other distinguished individuals have been appointed to crucial positions within the Audit Bureau of Circulations: Deputy Chairman: Riyad Mathew, Chief Associate Editor and Director of Malayala Manorama. Secretary: Mohit Jain, Executive Director of Bennett, Coleman & Co. Limited. Treasurer: Vikram Sakhuja, Partner & Group CEO Media & OOH of Madison Communications Private Limited.
Awards News
19.Karachi's Erica Robin becomes first Miss Universe Pakistan 2023
Erica Robin, a model from Karachi has been crowned "Miss Universe Pakistan 2023", becoming the first-ever woman from the country to win the title.
Jessica Wilson, a 28-year-old cyber security engineer was named first runner-up while Hira Inam (24), Malyka Alvi (19), and Sabrina Wasim (26) were the rest of the finalists.
Robin will be the official representative of Pakistan at the Miss Universe pageant, scheduled to be held in El Salvador later this year. Pakistan will be sending five models to compete in the prestigious Miss Universe pageant. This landmark moment marks the first time Pakistan has ever been represented in the world's most esteemed beauty competition.
Important Current Affairs of 16 September 2023
Get all the International, National, Sports, Economy, latest schemes and appointments and current affairs updates with Adda247 Headlines of the day. Adda247 headlines of the day brings you the best accumulation of the daily updates. Stay updated with us!