The General Awareness Section
plays an important role in scoring well above cut off marks in any competitive exam. The
Banking Awareness and Static Awareness questions asked in the General Awareness Section are based on Current Affairs mainly.
So you need to prepare well this section to score good marks.
Here is the Daily GK Update to get you acquainted with the top events that made the headlines today!
National News
1. Indian beaches in the race to crest the 'Blue Flag' challenge
i. Union Environment Ministry has selected 12 beaches in India to vie for a 'Blue Flag' certification, an international recognition conferred on beaches that meet certain criteria of cleanliness and environmental propriety.
ii. These beaches are at Shivrajpur (Gujarat), Bhogave (Maharashtra), Ghoghla (Diu), Miramar (Goa), Kasarkod and Padubidri (Karnataka), Kappad (Kerala), Eden (Puducherry), Mahabalipuram (Tamil Nadu), Rushikonda (Andhra Pradesh), Golden (Odisha), and Radhanagar (Andaman & Nicobar Islands).
Static/Current Takeaways Important For SBI PO/Clerk Main:
Union Environment Minister: Prakash Javadekar.
2. World Bank offer $250 million to Kerala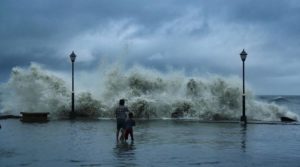 i. World Bank offers a loan of $250 million to the Kerala Government for the Resilient Kerala project, aimed at enhancing the state's resilience against the impacts of natural disasters and climate change.
Static/Current Takeaways Important For SBI PO/Clerk Main:
CM of Kerala: Pinarayi Vijayan; Governor of Kerala: P. Sathasivam.
International News
3. U.S. celebrates 50 years of the Apollo 11 mission
i. U.S. celebrates the Apollo 11 mission's 50th year anniversary. In the celebrations, new statues of Astronaut Neil Armstrong were unveiled and an education centre was dedicated to him in Ohio, US.
Static/Current Takeaways Important For EPFO/LIC ADO Mains:
Present Administrator of NASA : James Frederick Bridenstine.
HQ of NASA: Washington, D.C.
4. U.S. sets $5 bn fine for Facebook
i. U.S.'s Federal Trade Commission have approved a $5 billion penalty to be levied on Facebook.
ii. The penalty have been approved to settle a probe into the social network's privacy and data protection lapses. It would be the largest penalty ever imposed by the FTC for privacy violations.
Static/Current Takeaways Important For EPFO/LIC ADO Mains:
Facebook Headquarters: California, US; CEO: Mark Zuckerberg.
US President: Donald Trump; Capital: Washington, D.C; Currency: US Dollar.
5. UN Report: Over 820 million people suffering from hunger
i. A UN report has said, more than 821 million people suffered from hunger worldwide last year. It is the third year in a row that the number has risen.
ii. The report named, 'The State of Food Security and Nutrition in the World', produced by the UN Food and Agriculture Organization and other UN agencies, including WHO, was released.
iii. The report is part of tracking progress towards Sustainable Development Goal to Zero Hunger, which aims to end hunger, promote food security and end all forms of malnutrition by 2030.
iv. Number of hungry people in the world in 2018: 821.6 million (or 1 in 9 people)
in Asia: 513.9 million.
in Africa: 256.1million.
in Latin America and the Caribbean: 42.5 million.
Static/Current Takeaways Important For SBI PO/Clerk Main:
President of UN: Antonio Guterres; UN Headquarters: New York, USA.
Established in: 24 October 1945.
Banking News

6. RBI fines Union Bank, SBI for flouting norms
i. The Reserve Bank of India has penalised State Bank of India and Union Bank of India for violating certain regulatory guidelines.
ii. SBI was fined Rs 7 crore for non-compliance on Income Recognition and Asset Classification norms, code of conduct for opening and operating current accounts and reporting of data on Central Repository of Information on Large Credits, and fraud risk management and classification and reporting of frauds.
iii. The central bank also imposed a Rs 10 lakh fine on Union Bank of India for non compliance with the directions on the cyber security framework in banks.
Static/Current Takeaways Important For SBI PO/Clerk Mains:
RBI 25th Governor: Shaktikant Das; Headquarters: Mumbai; Founded: 1 April 1935, Kolkata.
7. HDFC Bank terminated & delisted its GDRs from Luxembourg Stock Exchange
i. Private sector lender HDFC Bank has terminated and de-listed its 22 outstanding global depository receipts (GDRs) from the Luxembourg Stock Exchange.
ii. The action has been taken due to low trading volume of GDRs.
Static/Current Takeaways Important For RRB NTPC/IBPS RRB Mains:
MD of HDFC Bank: Aditya Puri; Headquarters: Mumbai, Maharashtra.
CEO of Luxembourg Stock Exchange: Robert Scharfe.
8. OYO Hotels & Homes acquires co-working firm Innov8
i. OYO Hotels & Homes has formally announced its acquisition of co-working venture Innov8.
ii. OYO will operate the firm Innov8 as an independent brand, and along side its existing co-working operations.
Static/Current Takeaways Important For EPFO/LIC ADO Mains:
CEO of OYO: Ritesh Agarwal; Founder of Innov8: Ritesh Malik.
Awards
9. 'Nagarkirtan' wins big at SAARC film fest
i. Director Kaushik Ganguly's Bengali film 'Nagarkirtan', has won 4 awards in SAARC film festival. The movie was honoured with 'Best Feature Film', 'Best Director', 'Best Actor' and 'Best Original Score' awards.
ii. Two other Indian films have won awards at the fest,'Na Bole Wo Haram', a 20-minute film by debutant director Nitish Patankar, bagged the 'Best Short Film' award, while 'Walking With the Wind' by Praveen Morchhale received the Special Jury award for direction and story.
10. Sharath Kamal voted IOC Sportsperson of the Year
i. Sharath Kamal was voted the Sportsperson of the Year in the annual Indian Oil Sports Conclave.
ii. The other nominees were cricketer Cheteshwar Pujara, Grandmaster B Adhiban, hockey player Simranjeet Singh and table tennis player Manika Batra.
iii. Sharath Kamal is a professional table tennis player from Tamil Nadu, India.
Summits & Conferences
11. 43rd session of the World Heritage Committee of UNESCO
i. 43rd session of the World Heritage Committee of UNESCO was held in Baku, Republic of Azerbaijan from 30 June to 10 July 2019.
ii. In the meeting, UNESCO named 29 new World Heritage sites for 2019.


| | | |
| --- | --- | --- |
| Sr. No. | World Heritage Site | Country |
| 1 | Budj Bim Cultural Landscape | Australia |
| 2 | Historic Centre of Sheki with the Khan's Palace | Azerbaijan |
| 3 | Dilmun Burial Mounds | Bahrain |
| 4 | Paraty and Ilha Grande – Culture and Biodiversity | Brazil |
| 5 | Ancient ferrous metallurgy sites of Burkina Faso | Burkina Faso |
| 6 | Writing-on-Stone/Áísínai'pi | Canada |
| 7 | Archaeological Ruins of Liangzhu City | China |
| 8 | Migratory Migratory Bird Sanctuaries along the Coast of Yellow Sea-Bohai Gulf of China (Phase I) | China |
| 9 | Landscape for Breeding and Training of Ceremonial Carriage Horses at Kladruby nad Labem | Czechia |
| 10 | Erzgebirge/Krušnohoří Mining Region | Czech Republic/Germany |
| 11 | French Austral Lands and Seas | France |
| 12 | Water Management System of Augsburg | Germany |
| 13 | Vatnajökull National Park – dynamic nature of fire and ice | Iceland |
| 14 | Jaipur City, Rajasthan | India |
| 15 | Ombilin Coal Mining Heritage of Sawahlunto | Indonesia |
| 16 | Hyrcanian Forests | Iran |
| 17 | Babylon | Iraq |
| 18 | Le Colline del Prosecco di Conegliano a Valdobbiadene | Italy |
| 19 | Mozu-Furuichi Kofun Group: Mounded Tombs of Ancient Japan | Japan |
| 20 | Seowon, Korean Neo-Confucian Academies | Republic of Korea |
| 21 | Megalithic Jar Sites in Xiengkhuang – Plain of Jars | Lao People's Democratic Republic |
| 22 | Bagan | Myanmar |
| 23 | Krzemionki Prehistoric Striped Flint Mining Region | Poland |
| 24 | Royal Building of Mafra – Palace, Basilica, Convent, Cerco Garden and Hunting Park (Tapada) | Portugal |
| 25 | Sanctuary of Bom Jesus do Monte in Braga | Portugal |
| 26 | Churches of the Pskov School of Architecture | Russian Federation |
| 27 | Risco Caido and the Sacred Mountains of Gran Canaria Cultural Landscape | Spain |
| 28 | Jodrell Bank Observatory | United Kingdom of Great Britain and Northern Ireland |
| 29 | The 20th-Century Architecture of Frank Lloyd Wright | United States of America |
Static/Current Takeaways Important For EPFO/LIC ADO Mains:
Director General of UNESCO: Audrey Azoulay; Headquarters: Paris, France.
12. India bags 2 Gold medals at ISSF Junior World Cup
i. India bagged two Gold medals in the Women's 10-meter Air Rifle event at the International Shooting Sport Federation Junior World Cup in Suhl, Germany.
ii. In the Individual section of the category, Elavenil Valarivan claimed the top honours with a total score of 251.6. India also clinched a Gold in the team section by creating a junior world record.
13. Amir Khan wins WBC international welterweight title
i. Olympic silver medallist Amir Khan clinched the WBC international welterweight title. He knocked out Australian Billy Dib in the fourth round of his bout in the inaugural Super Boxing League held in Jeddah, Saudi Arabia.
ii. He is a British professional boxer who was also the Britain's youngest boxer to won a silver medal in the lightweight division at the 2004 Olympics at the age of 17.
14. Anahat Singh, Neel Joshi claimed titles at Dutch Junior Open tournament
i. Anahat won the girls' U13 title while Joshi won the boys' U17 title. Two Indian players managed to win the titles on the final day of the Dutch Junior Open squash tournament in Amsterdam (Netherlands).
Static/Current Takeaways Important For ESIC:
Capital of Netherlands: Amsterdam; Currency of Netherlands: Euro.
15. India will host ISSF World Cup 2020
i. International Shooting Sport Federation approved India's application to host the ISSF World Cup stages.
ii. World Cup will be held in New Delhi from March 15 to 26 ,2020. The last edition of ISSF World Cup was held in Munich, Germany.
Static/Current Takeaways Important For EPFO/LIC ADO Mains:
President of ISSF: Vladimir Lisin.
16. Baba Guru Nanak University Foundation stone laid in Pakistan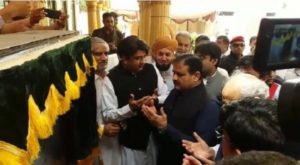 i. Pakistan Punjab's chief minister laid the foundation stone of Baba Guru Nanak University at Nanakana Sahib.
ii. The University was dedicated to Guru Nanak Dev at his birth place. This university would be spread over 10 acres.
Static/Current Takeaways Important For RRB NTPC/IBPS RRB Mains:
PM of Pakistan: Imran Khan; Capital of Pakistan: Islamabad.
President of Pakistan: Arif Alvi.
17. Raja Dhale co-founder of Dalit Panther passes away
i. Raja Dhale, one of the founders of the radical outfit Dalit Panther passed away.
ii. Mr. Dhale along with others in 1972 founded Dalit Panther, a youth-based organisation inspired by the Black Panther outfit of African Americans in the US, with an aim to raise the voice of Dalits more aggressively in the State.
Static/Current Takeaways Important For RRB NTPC/IBPS RRB Main:
Dalit Panthers was founded by: Namdeo Dhasal and J. V. Pawar.
18. Computer genius Fernando Corbató passes away
i. American computer scientist Fernando Corbato passed away.
ii. He worked in 1960s on Computer Time Sharing System which allowed multiple users in different locations to access a single computer simultaneously through telephone lines which paved the way for the personal computer and the computer passwords.
iii. Fernando Corbato was a professor emeritus at the Massachusetts Institute of Technology.
19. 1971 war hero Lt Gen Gharaya passes away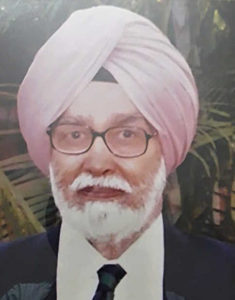 i. Retired Lt Gen Joginder Singh Gharaya, who was awarded the Maha Vir Chakra in the 1971 Indo-Pak war and Kirti Chakra in the 1947 Hyderabad operations, passed away.
ii. Lt Gen Joginder Singh Gharaya was commissioned into the Frontier Force Regiment in 1945 and commanded a brigade in the Jessore Sector on the eastern front during the 1971 war.
20. Boxing legend 'Sweet Pea' Whitaker passes away
i. Former oylmpic boxing gold medallist and four weight World champion "Pernell whitaker" passed away.
ii. He won world titles at lightweight, light welterweight, welterweight and light middleweight.
iii. He enjoyed a successful professional career after winning gold as a lightweight at the 1984 Olympics in Los Angeles.