Read the most important current affairs of 17 October 2023. Today Current Affairs covers the headlines on 4200 Crore Worth Development Projects In Uttarakhand, India-UK First 2+2 Foreign And Defence Dialogue, Asian Development Bank (ADB), International Day for the Eradication of Poverty 2023.

Top 20 Current Affairs and News Headlines of 17 October 2023
National News
1.SC refers electoral bond case to 5-judge Constitution Bench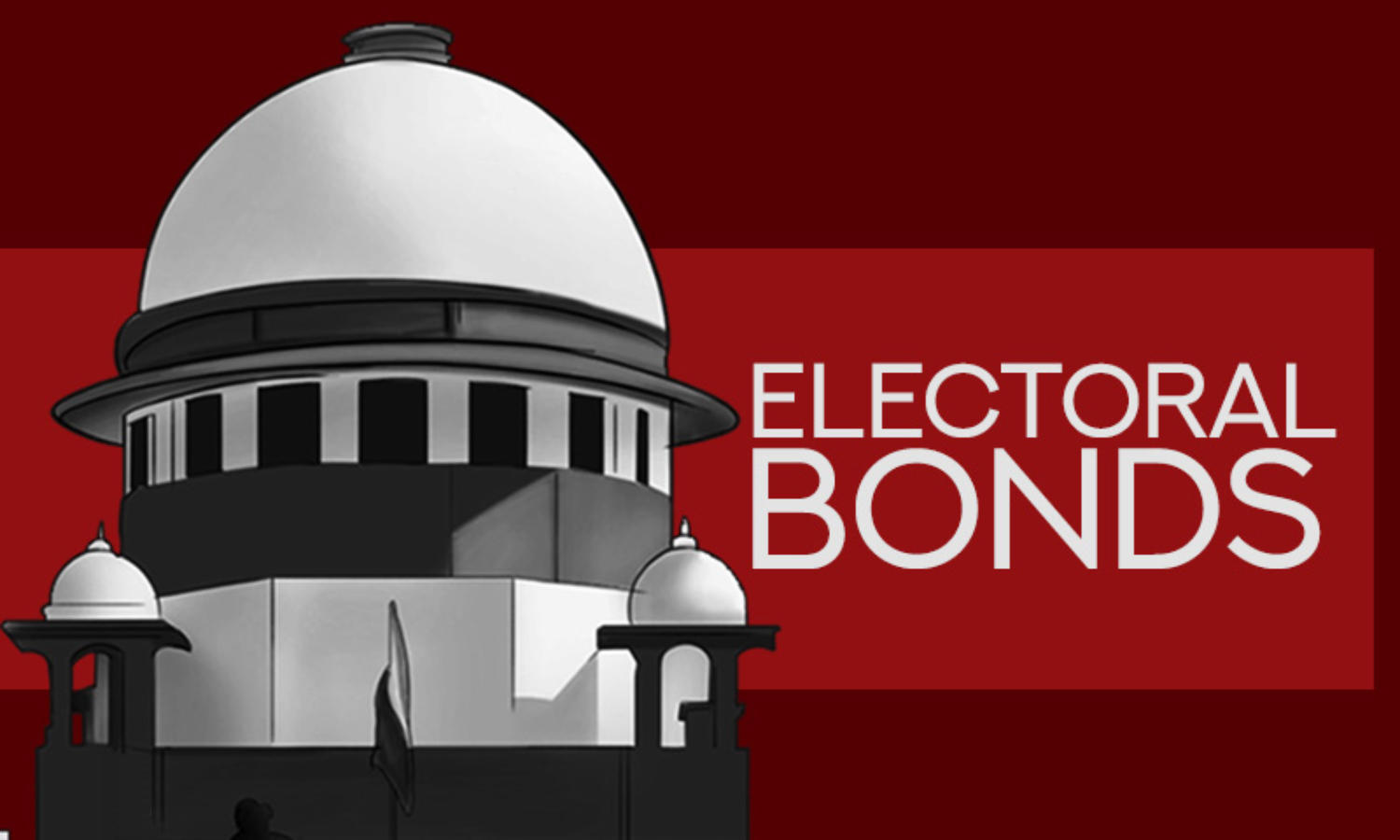 The Supreme Court decided to refer a group of petitions challenging the electoral bond scheme for political party funding to a five-judge Constitution bench. The bench, led by Chief Justice D Y Chandrachud, received an urgent application requesting a conclusive judgment. The matter is set to be heard on October 30.
Electoral bonds are introduced as an alternative to providing cash donations to political parties. This change aims to make political funding more transparent and accountable.
There are four Public Interest Litigations (PILs) pending on this issue, indicating the public interest and concern regarding the electoral bond scheme. One of the PIL petitioners had stated in March that a substantial amount, totaling Rs 12,000 crore, had been paid to political parties through electoral bonds.
2.Supreme Court Dismisses Appeal To Legalise Same-Sex Marriage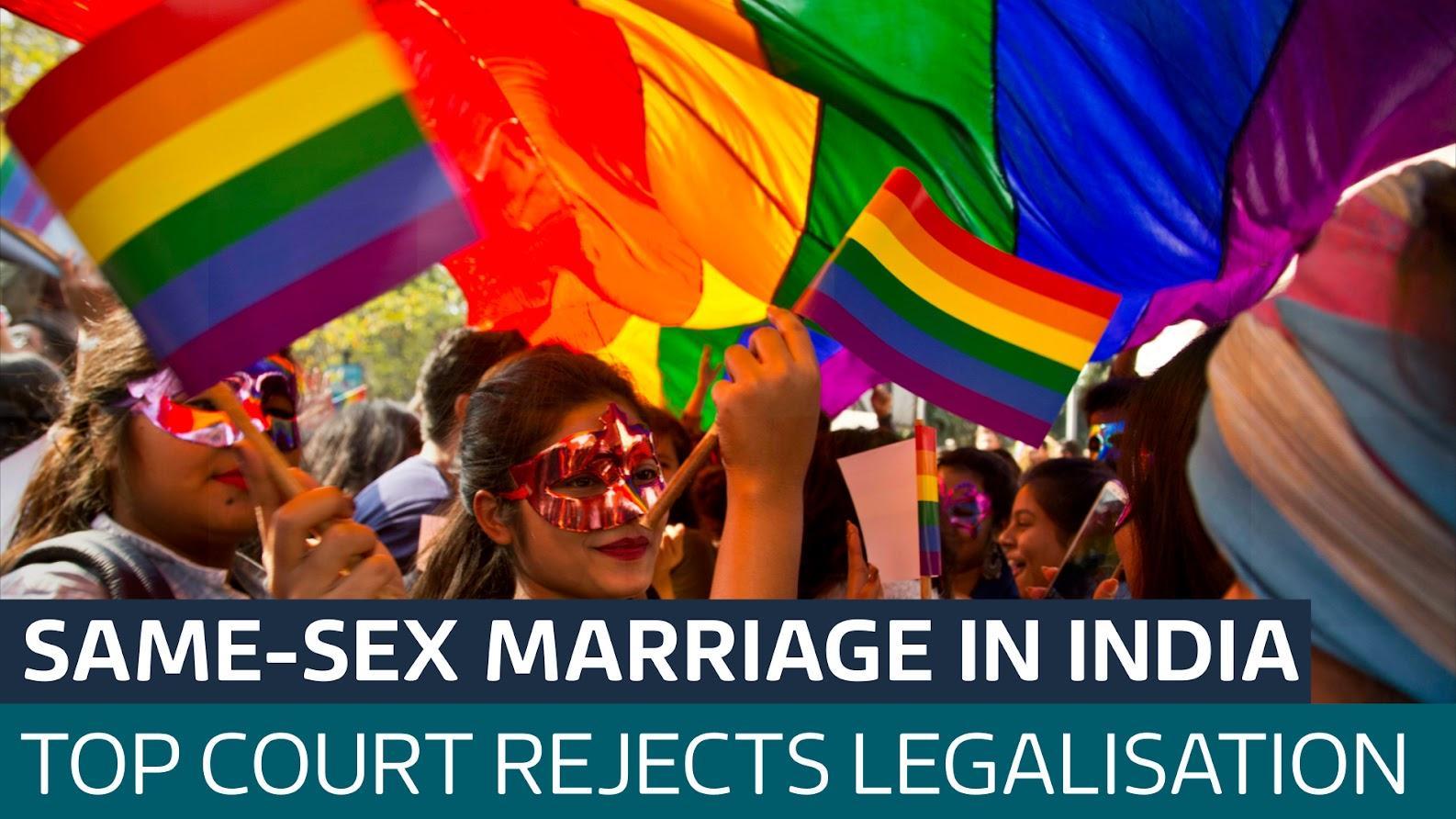 India's Supreme Court recently made a significant decision, declining an appeal to legalize same-sex marriages in the country, dealing a blow to LGBTQ rights in one of the world's most populous nations.
Chief Justice Dhananjaya Yeshwant Chandrachud emphasized that issues like same-sex marriage should be within the domain of the parliament, highlighting the court's commitment to steering clear of policy matters.
Chandrachud also called for measures to prevent discrimination against LGBTQ individuals. This includes the establishment of hotlines and safe houses for vulnerable members of the LGBTQ community.
International News
3.Poland pro-EU Opposition tipped to win Parliament polls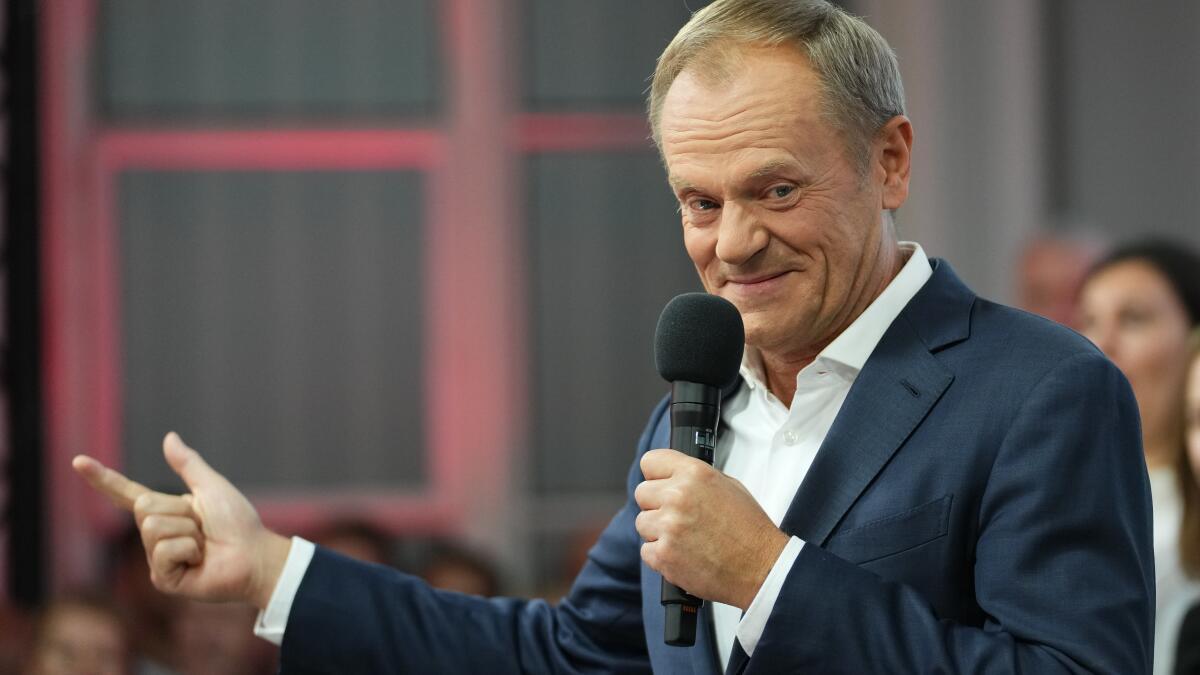 Poland's recent parliamentary elections marked a significant turning point, ending eight years of populist rule by the Law and Justice (PiS) party. The liberal opposition, led by former EU chief Donald Tusk, emerged victorious, promising a fresh era for the nation.
One of the pivotal issues in the elections was women's rights, especially concerning Poland's strict abortion laws. Tusk's promise to liberalize these laws mobilized a significant number of women voters. For the first time, more women than men turned out to vote, with a remarkable 73.7% of women participating.
Tusk's Civic Coalition, along with potential allies Third Way and Left, is set to secure a majority in the 460-seat parliament. This outcome signifies a potential shift towards more liberal policies, including improved relations with the European Union and a promise to unblock frozen EU funds.
State News
4.PM Inaugurates Rs 4200 Crore Worth Of Development Projects In Uttarakhand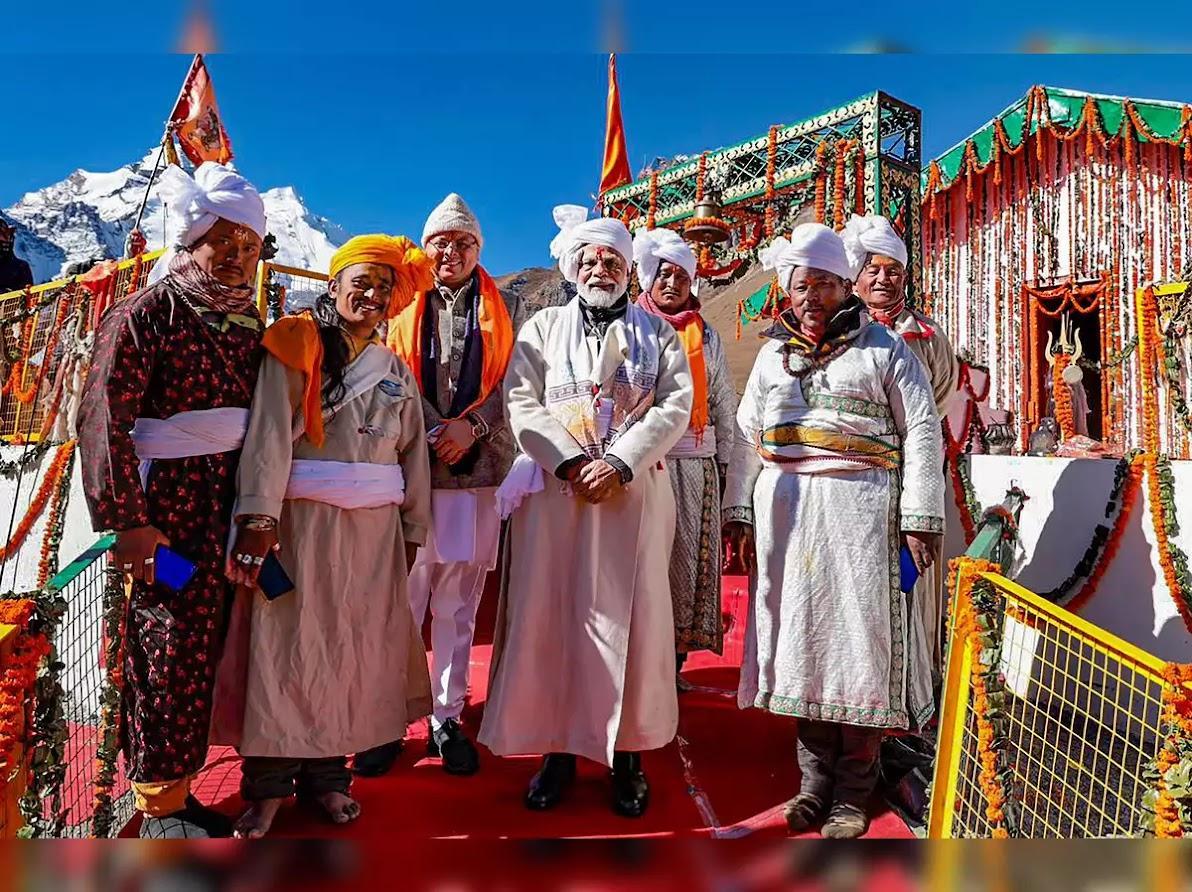 Prime Minister Shri Narendra Modi recently marked a historic day in Pithoragarh, Uttarakhand, as he laid the foundation stone and dedicated several development projects worth approximately Rs 4200 crore.
These initiatives spanned various sectors, including rural development, road infrastructure, power generation, irrigation, drinking water supply, horticulture, education, healthcare, and disaster management, among others.
These initiatives demonstrate the commitment of the Prime Minister to fostering growth, connectivity, and resilience in Uttarakhand, contributing to the state's sustainable development and enhancing the quality of life for its residents.
5.Uttar Pradesh Government's 'Swachch Tyohar, Swasth Tyohar' Campaign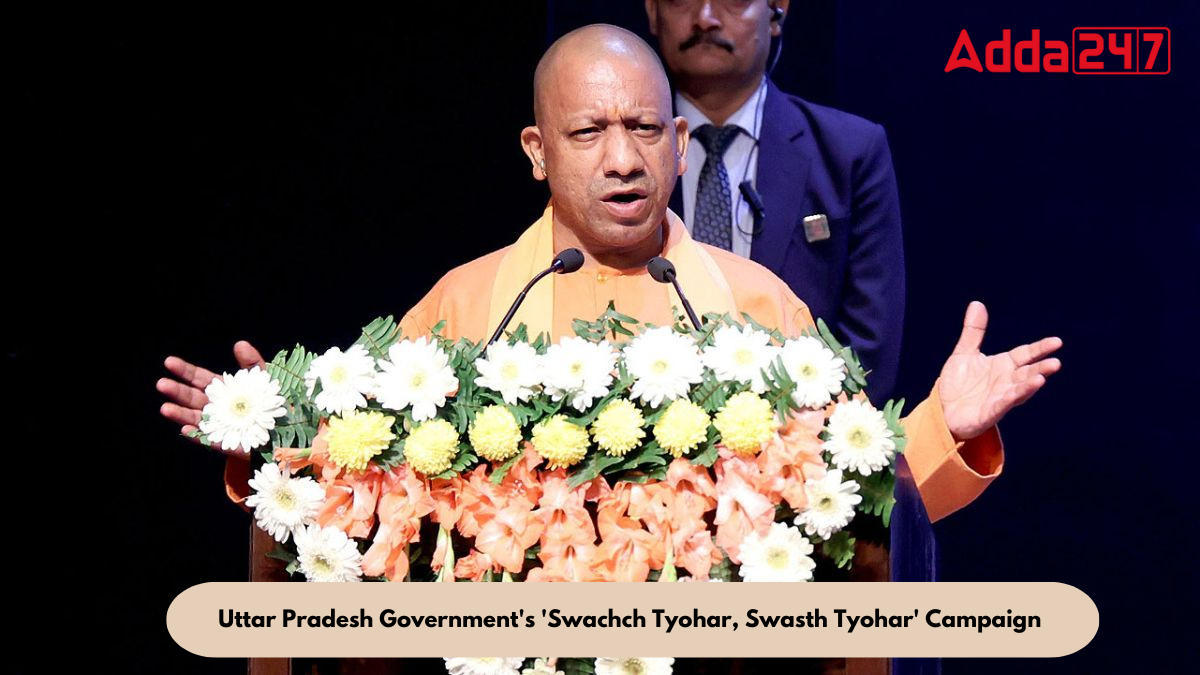 The Yogi Adityanath government in Uttar Pradesh has launched a special cleanliness campaign, 'Swachch Tyohar, Swasth Tyohar' (Clean Festival, Healthy Festival). This initiative aims to promote the idea that 'Cleanliness is next to Godliness' and calls for active participation from municipal bodies and citizens.
The 'Swachch Tyohar, Swasth Tyohar' campaign initiated by the Yogi Adityanath government in Uttar Pradesh emphasizes the importance of cleanliness during the festive season. By ensuring clean and hygienic surroundings at religious places and actively addressing infrastructure concerns, the government aims to provide a spiritually enriching and enjoyable festival experience for all.
This initiative aligns with the age-old adage that 'Cleanliness is next to Godliness,' promoting a harmonious blend of spirituality and hygiene during the upcoming Navratri, Dussehra, and Diwali celebrations.
6.Jharkhand first state to take steps to ensure minimum wages for workers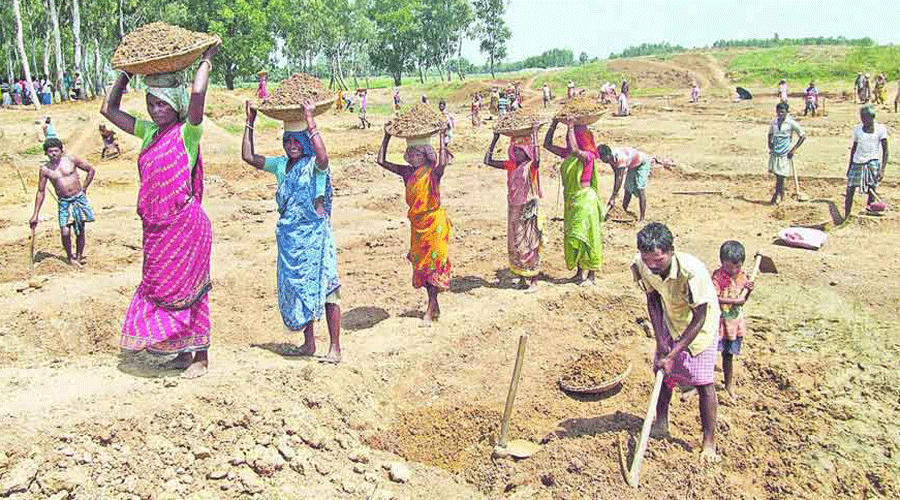 Jharkhand is making history by becoming the first state in India to take steps towards including gig workers, such as Swiggy, Zomato, Ola, Uber, and Rapido employees, under the ambit of minimum wages. This initiative is a significant move towards ensuring fair compensation for those in the gig economy.
Jharkhand's groundbreaking move to consider minimum wages for gig workers and review minimum wage standards for other laborers is a significant step toward ensuring fair compensation for workers in various sectors. A committee has been formed by the Jharkhand State Minimum Wage Advisory Council, under the state's labor department, to address this issue.
The primary objective of this committee is to study the working conditions of gig workers, including those in the delivery and ride-hailing services. Based on their findings, the committee will make recommendations regarding minimum wages for these workers.
Economy News
7.The expected economic growth of India in 2023-24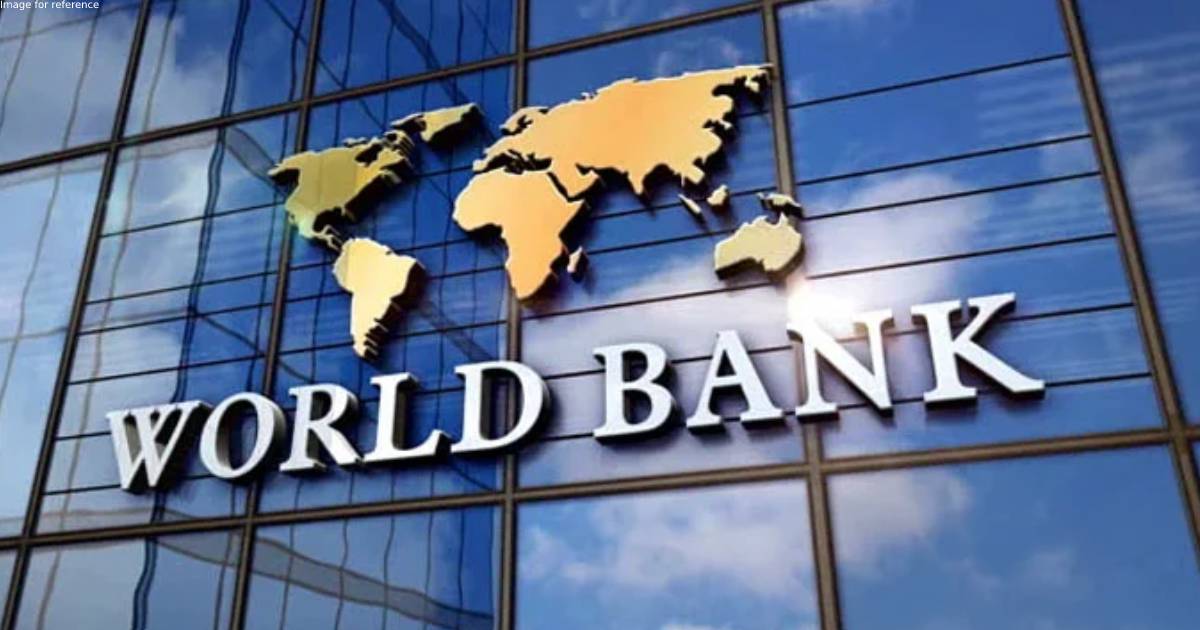 India has shown remarkable resilience amidst global challenges, as per the latest India Development Update (IDU) by the World Bank. Despite a tough global environment, India's economy grew at 7.2% in FY22/23, making it one of the fastest-growing major economies.
India's strong internal demand played a vital role in its economic growth. Significant investments in public infrastructure boosted economic activity. The financial sector grew stronger, contributing to the overall economic resilience.
Bank credit grew by 15.8% in the first quarter of FY23/24, indicating a healthy financial environment. Inflation rose to 7.8% in July due to increased food prices, but it's expected to normalize gradually. Fiscal consolidation is expected to continue, with the fiscal deficit projected to decline from 6.4% to 5.9% of GDP. Public debt is stabilizing at 83% of GDP.
8.India's Economy To Grow At 6.3% In FY24 As Per FICCI Survey
The Federation of Indian Chambers of Commerce and Industry (FICCI) recently unveiled its latest Economic Outlook Survey, providing insights into the anticipated growth of India's economy in the upcoming fiscal year, FY24.
The survey's central projection foresees a 6.3% growth in the Indian economy for FY24. This projection hinges on several key factors. The festival season is also anticipated to stimulate economic growth. Festive occasions often lead to increased consumer spending, which, in turn, fuels economic expansion.
Growth in the agricultural sector is predicted to decrease from 4% in FY23 to 2.7% in the current fiscal year due to the influence of El Niño on monsoon rainfall. The industry sector is expected to grow at a rate of 5.6%, reflecting its importance in India's economic landscape. The services sector is anticipated to exhibit robust growth at 7.3%, underlining its role as a key contributor to India's economic expansion.
9.Wholesale Inflation in India Remains Negative for Sixth Consecutive Month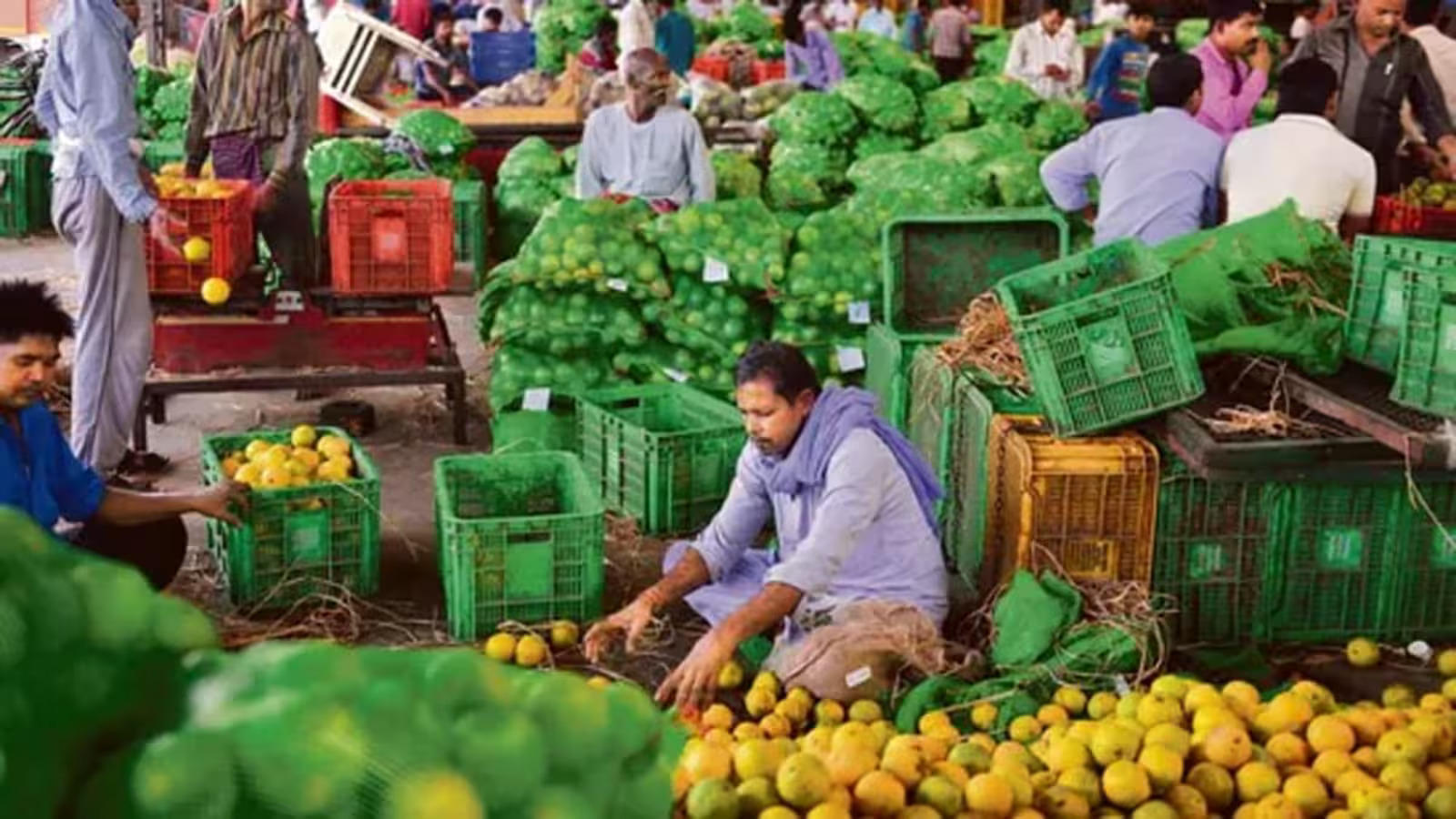 India's Wholesale Price Index (WPI) remained in the negative zone for the sixth consecutive month in September, standing at -0.26 percent. This means that prices for goods at the wholesale level continued to decrease.
The food index of the Wholesale Price Index (WPI) dropped significantly, primarily due to a sharp decrease in tomato prices. While tomatoes saw a significant fall of 73 percent in September, other food items like cereals (1 percent), pulses (6 percent), fruits (5 percent), and milk (0.7 percent) experienced price hikes, causing concerns for consumers.
The WPI data showed a 0.59 percent month-on-month (MoM) decrease in September, similar to the Consumer Price Index (CPI) decline of 1.1 percent. Despite this, the unfavorable base effect, combined with rising prices in certain categories, offset the sequential fall, highlighting ongoing challenges.
Business News
10.Asian Development Bank Invests $181 Million to Improve Ahmedabad's Peri-urban Areas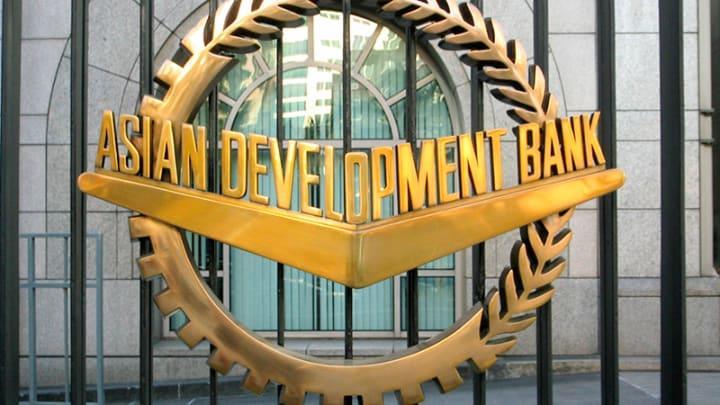 The Asian Development Bank (ADB) has given the green light for a $181 million loan to enhance the quality of life in the peri-urban areas around Ahmedabad, a city in the state of Gujarat, India. The aim is to improve urban living conditions and mobility in these rapidly growing areas.
One of the main goals of this project is to control urban sprawl. This is a planning approach that could be used in other states as well. It helps manage the growth of cities and their surrounding regions.
The project will also improve the connectivity of peri-urban areas to Ahmedabad city. This includes enhancing 10 junctions along the existing Sardar Patel Ring Road.
11.NSDC and Coca-Cola India Launch 'Super Power Retailer Program' to Empower Retailers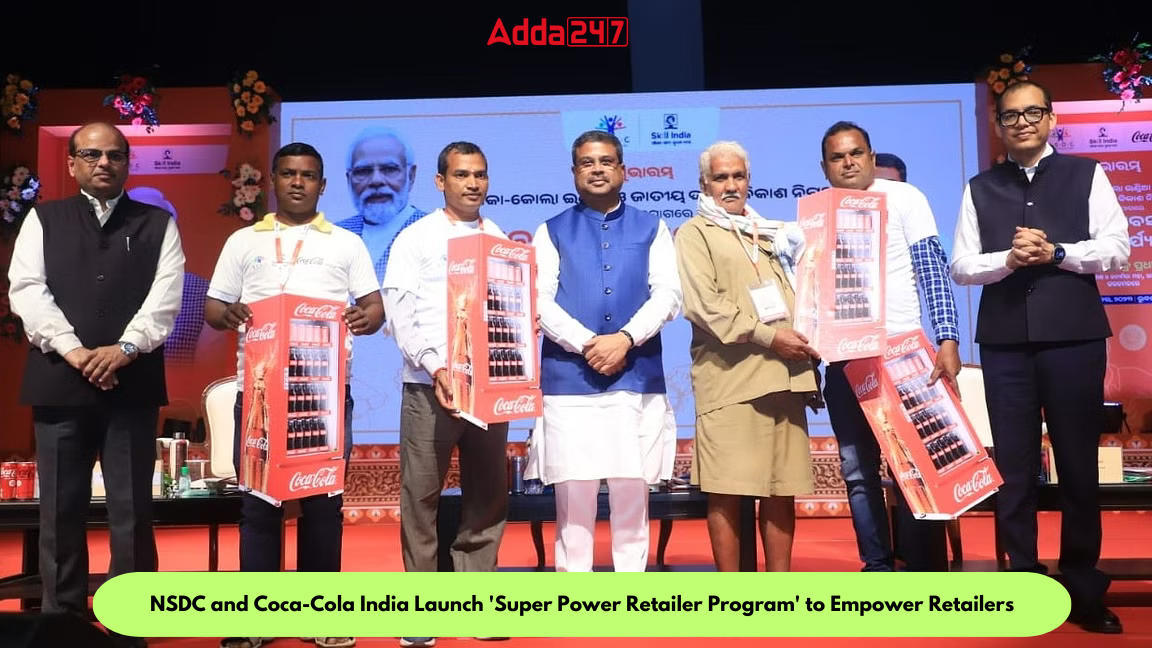 In a significant move to empower the retailer community in the states of Odisha and Uttar Pradesh, the National Skill Development Corporation (NSDC), operating under the Ministry of Skill Development & Entrepreneurship (MSDE), has joined forces with Coca-Cola India.
Together, they have announced the launch of the 'Super Power Retailer Program' under the Skill India Mission, with its pilot phase initiated in Odisha. This collaborative initiative seeks to provide essential training to retailers, equipping them to expand their businesses and enhance consumer experiences, ultimately strengthening India's economy.
Through this collaborative effort between NSDC and Coca-Cola India, retailers will gain the skills and knowledge required to thrive in the competitive retail sector. This initiative is not only a milestone in Skill India's mission but also a significant contribution to India's economic growth by strengthening its workforce and supporting small and micro retailers in their business endeavors.
Important Days News
12.International Day for the Eradication of Poverty 2023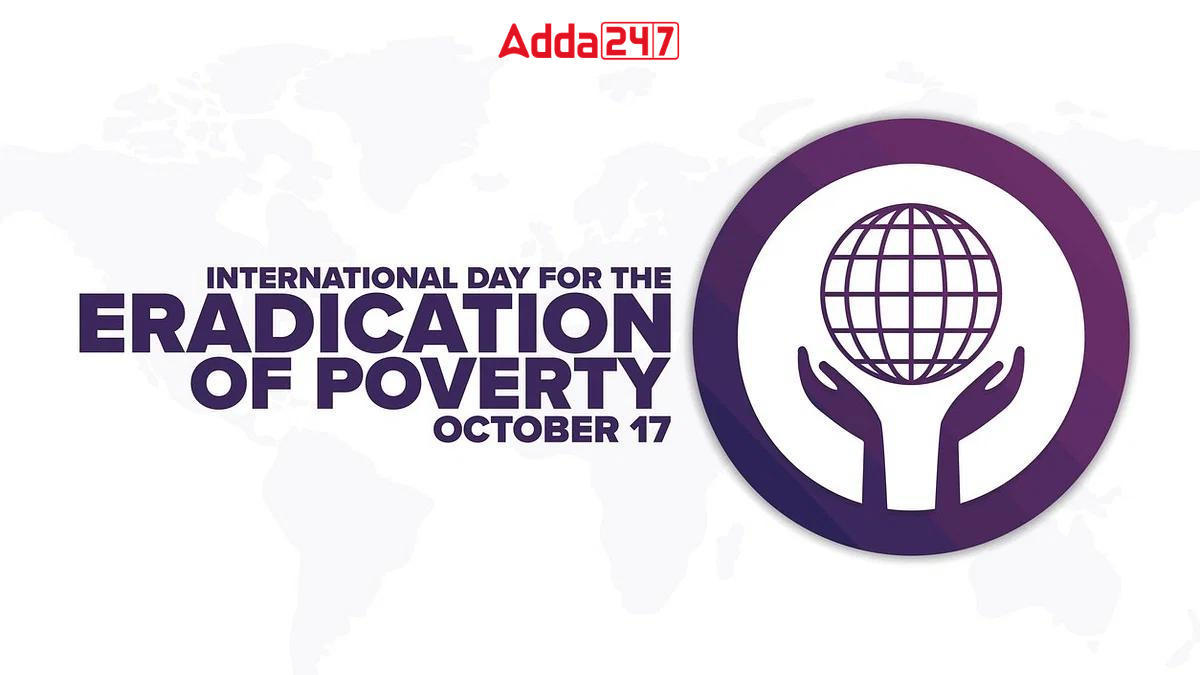 The International Day for the Eradication of Poverty, celebrated annually on October 17th, is a global initiative aimed at raising awareness and addressing the pressing issue of poverty.
In 2023, the focus is on "Decent Work and Social Protection: Putting dignity in practice for all." This theme emphasizes the importance of universal access to decent work and social protection in upholding human dignity.
The UN General Assembly officially declared October 17 as the International Day for the Eradication of Poverty through resolution 47/196 on December 22, 1992. International Day for the Eradication of Poverty 2023 holds immense significance as a global reminder of the ongoing battle against poverty.

Summits & Conferences News
13.India And UK Hold First 2+2 Foreign And Defence Dialogue In New Delhi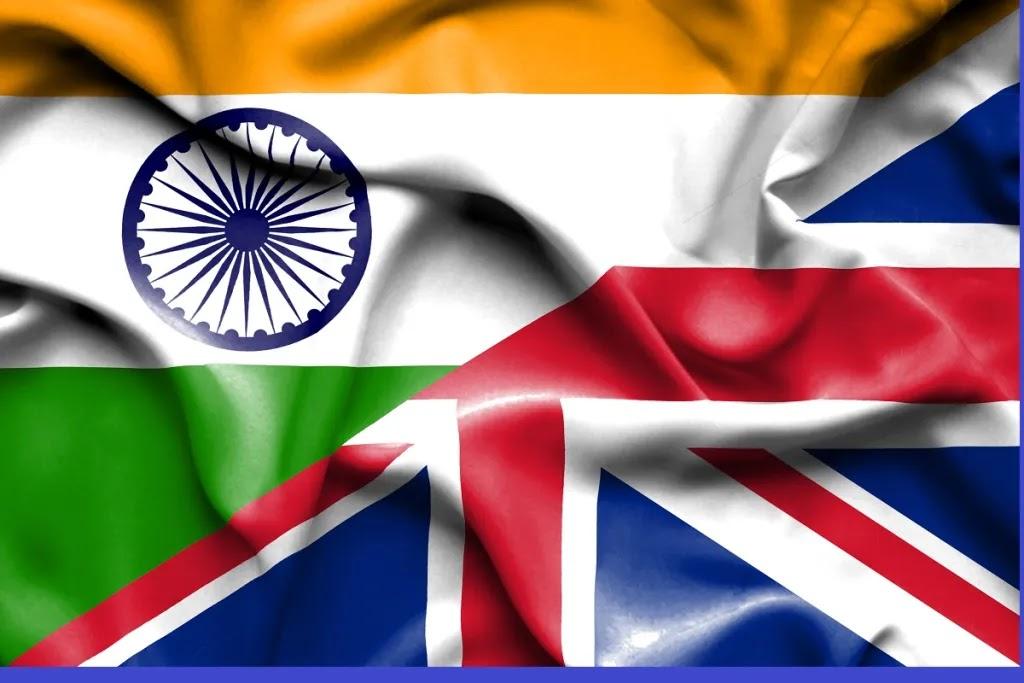 The inaugural India-UK '2+2' foreign and defence dialogue was held in New Delhi. The dialogue saw both sides focusing on ways to enhance cooperation in various critical areas such as trade and investment, defense, critical technologies, civil aviation, health, and energy.
In addition to bilateral cooperation, the dialogue also delved into international developments, with particular attention to the Indo-Pacific region. Both countries share a vision for peace, stability, and prosperity in the Indo-Pacific, emphasizing the importance of a free, open, and inclusive region.
The dialogue explored the possibility of enhancing collaboration in areas such as counterterrorism, Humanitarian Assistance and Disaster Relief (HADR), and maritime security. These discussions reflect the commitment of both nations to working together to address global challenges and ensure the safety and security of the region.
14.World Health Summit 2023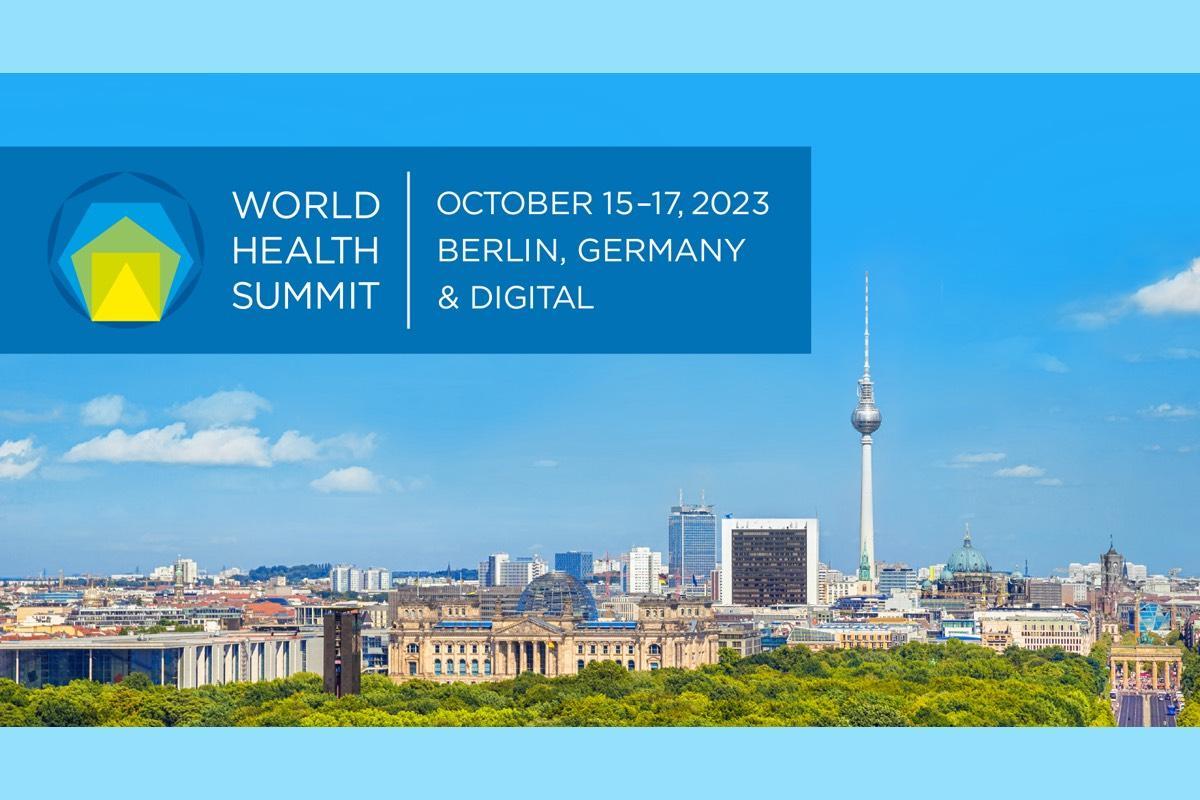 The 2023 World Health Summit took place from October 15 to October 17 under the theme "A Defining Year for Global Health Action" in Berlin, Germany, and online.
This summit fosters international collaboration and open discourse rooted in scientific insights, placing global health at the forefront of political agendas and advancing the global health conversation in alignment with the UN Sustainable Development Goals.
Non-communicable diseases (NCDs) have emerged as a significant global health challenge, demanding immediate attention and a multi-faceted approach this year.
15.PM To Inaugurate Global Maritime India Summit 2023 In Mumbai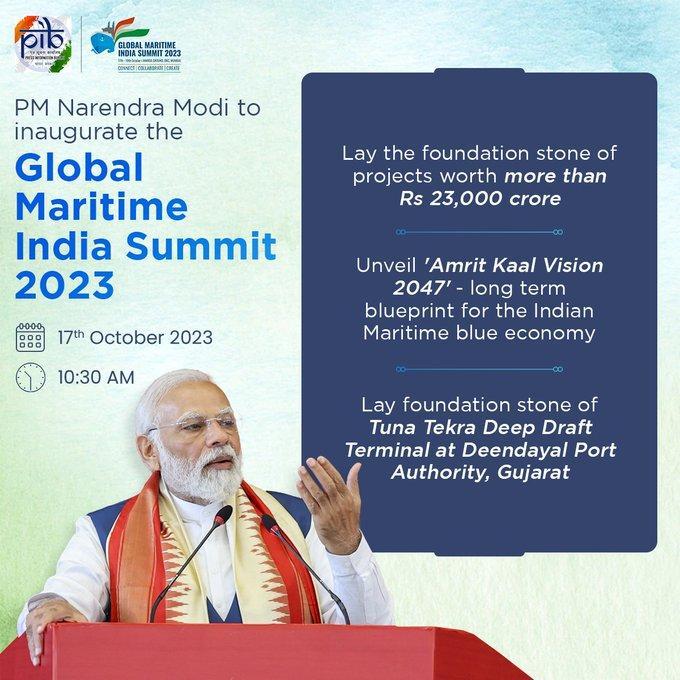 Prime Minister Shri Narendra Modi will virtually inaugurate the third edition of the Global Maritime India Summit 2023 (GMIS 2023), set to be held from 17th to 19th October at MMRDA Grounds in Mumbai.
This prestigious maritime event is organized by the Ministry of Ports, Shipping, and Waterways and promises to be a significant gathering for the global maritime community.
GMIS 2023 provides the ideal platform for unveiling 'Amrit Kaal Vision 2047,' a comprehensive 25-year roadmap for India's maritime blue economy. This visionary plan outlines strategic initiatives aimed at enhancing port facilities, promoting sustainable practices, and fostering international collaboration
One of the most prominent projects is the Tuna Tekra all-weather deep draft terminal, which will be constructed at a cost exceeding 4,500 crore rupees at the Deendayal Port Authority in Gujarat. This terminal will play a pivotal role as a gateway for Indian trade within the India-Middle East-Europe Economic Corridor.
Ranks & Reports News
16.Female Labour Force Participation Rate Jumps to 37.0%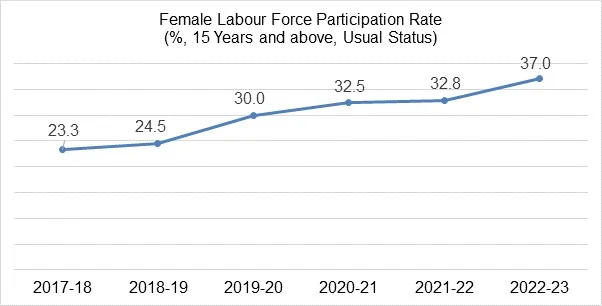 The Periodic Labour Force Survey Report for 2022-23, released on October 9, 2023, by the Ministry of Statistics and Programme Implementation, reveals that more women in India are actively participating in the workforce.
The Female Labor Force Participation Rate, a measure of women engaged in work or actively seeking employment, has risen by 4.2 percentage points, reaching 37.0% in 2023. This increase is a positive sign for women's employment and participation in the workforce.
The Labor Force Participation Rate (LFPR) is a crucial economic indicator. It shows the percentage of the population within working age, usually 15 to 64, who are either employed or actively seeking employment. A high LFPR indicates a healthy economy with ample job opportunities.
Appointments News
17.Justice Siddharth Mridul appointed as the chief justice of Manipur High Court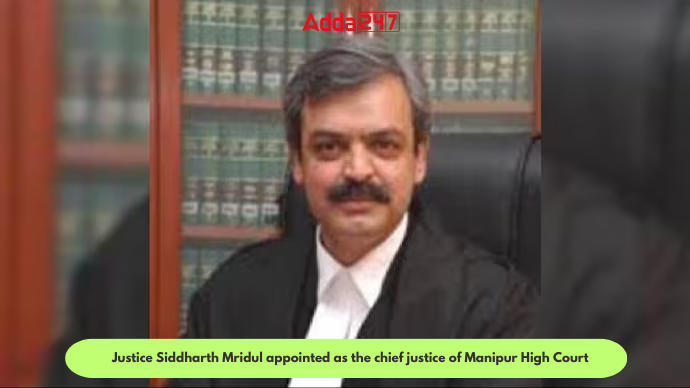 Justice Siddharth Mridul was appointed as the chief justice of Manipur High Court three months after the Supreme Court Collegium recommendation. On October 9, the Centre had notified the Supreme Court that the appointment of a new chief justice of Manipur High Court will be issued 'shortly', stating that the file has been cleared and the rest of the process will follow soon.
The bench led by Justice SK Kaul told Attorney General for India R Venkataramani that the proposal for appointment of Chief Justice of a "sensitive" High Court (alluding to the Manipur High Court) is also among the pending resolutions.
In a related development, the Supreme Court collegium last week recommended the transfer of Justice MV Muralidaran, who is presently the Acting Chief Justice of the Manipur High Court, to Calcutta High Court.
Awards News
18.69th National Film Awards 2023 Conferred by President Droupadi Murmu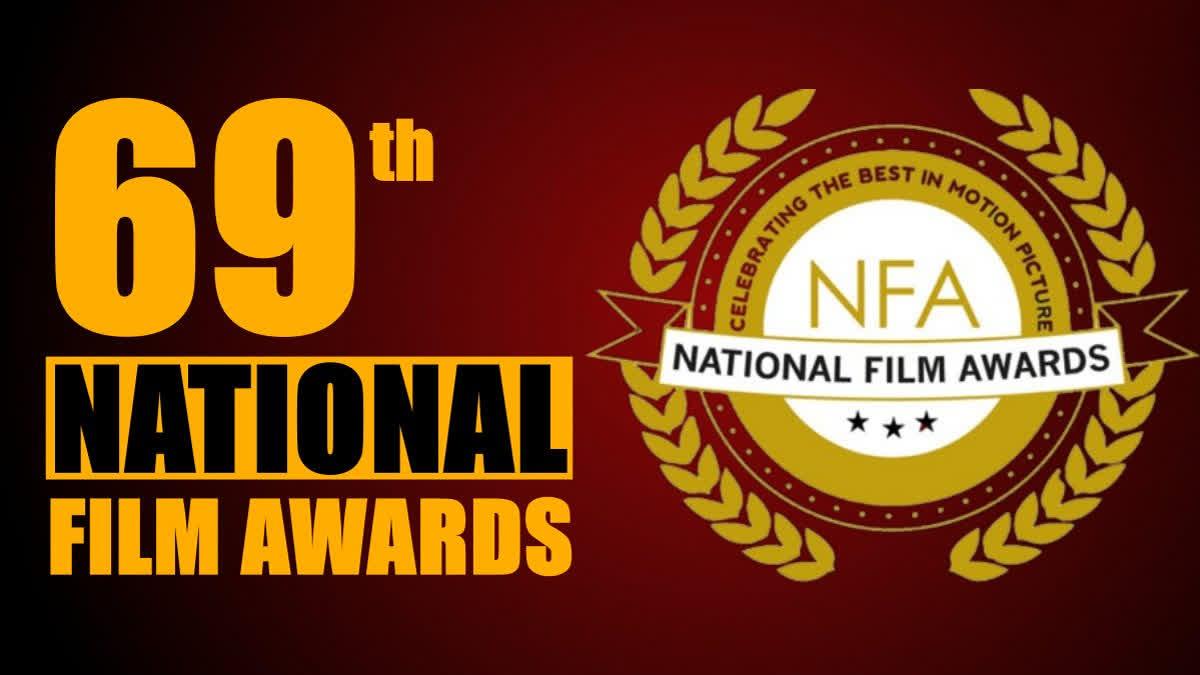 On 17 October, President Droupadi Murmu will confer the 69th National Film Awards 2023 at Vigyan Bhawan in New Delhi. These awards, initially delayed due to the pandemic, are finally set to honor outstanding achievements in Indian cinema.
Allu Arjun secured the Best Actor award for his role in the film "Pushpa: The Rise," showcasing his exceptional talent and performance. Alia Bhatt and Kriti Sanon shared the spotlight as they were jointly awarded the Best Actress title for their outstanding performances in "Gangubai Kathiawadi" and "Mimi," respectively.
The film "Rocketry: The Nambi Effect" received the prestigious award for Best Feature Film, recognizing its excellence in storytelling and production. A significant win went to "The Kashmir Files," which was honored with the Nargis Dutt Award for Best Film on National Integration, highlighting its contribution to the cinematic portrayal of India's social fabric.
Obituaries News
19.Noted Malayalam film producer PV Gangadharan passes away at 80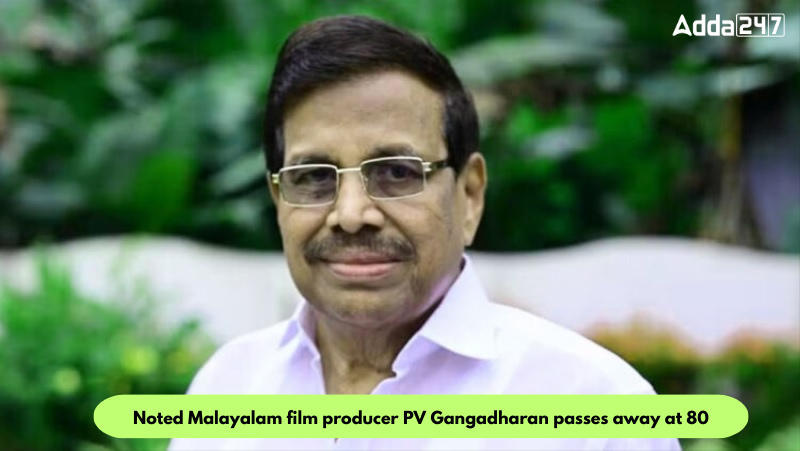 Noted Malayalam film producer and director of Mathrubhumi group of publications P.V. Gangadharan passed away in Kozhikode on October 13 morning. He was 80.
Mr. Gangadharan had made his mark in the realm of cinema and politics. An active member of the Kerala Pradesh Congress Committee (KPCC), he had contested in the Kerala Legislative Assembly elections from the Kozhikode North constituency in 2011.
He had won awards such as Kanakkinavu (Nargis Dutt Award for National Integration, 1997), Santham (national award for best film, 2000), Oru Vadakkan Veeragadha, Veendum Chila Veettu Karyanagal, Achuvinte Amma and Notebook (State awards in various categories).
Miscellaneous News
20.'Gadkari': The Biopic of 'Expressway Man of India'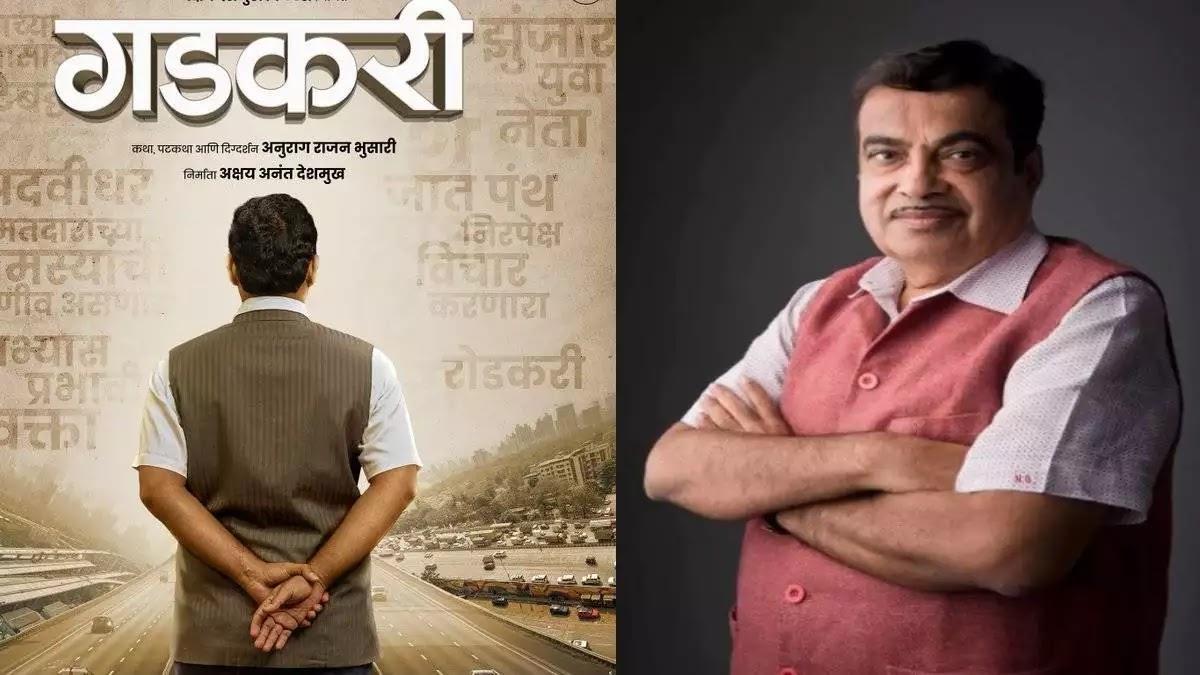 A biographical film about Nitin Gadkari, who serves as the Union Minister for Road Transport and Highways, is scheduled for release on October 27th. Titled 'Gadkari,' the movie will explore different facets of his life.
Actor Rahul Chopda has been cast to portray the role of Nitin Gadkari in this biopic. The Marathi movie, presented by Abhijit Majumdar, is produced by Akshay Anant Deshmukh and directed by Anurag Ranjan Bhusari.
The film celebrates his inspiring journey, from a common political worker to becoming a distinguished Cabinet Minister. From his humble beginnings as an ordinary Jan Sangh activist, he has risen to become a prominent leader in the Bharatiya Janata Party (BJP) and a driving force in India's infrastructure development.
Important Current Affairs of 17 October 2023
Get all the International, National, Sports, Economy, latest schemes and appointments and current affairs updates with Adda247 Headlines of the day. Adda247 headlines of the day brings you the best accumulation of the daily updates. Stay updated with us!