Read the most important current affairs of 19 October 2023. Today Current Affairs covers the headlines on Jericho Missile, India's deal for 31 MQ-9B drones, India's curbs on sugar exports, Global Remote Work Index, Air India Express.

Top 20 Current Affairs and News Headlines of 19 October 2023
International News
1.Jericho Missile: A'Doomsday' Weapon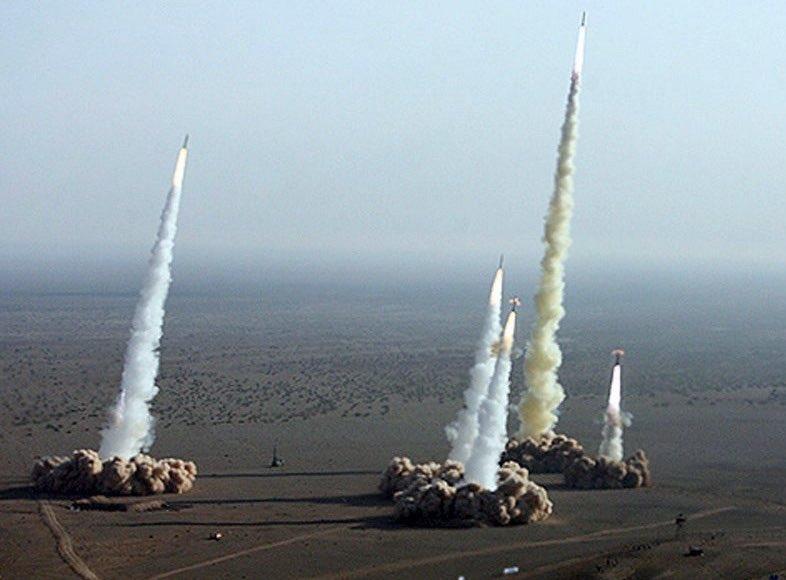 Recently, Israeli legislator Revital "Tally" Gotliv, a member of the Knesset representing Prime Minister Benjamin Netanyahu's Likud Party, has ignited a global debate with her provocative comments about the use of a "doomsday" weapon against Hamas and Palestine. Gotliv made these statements on X, a popular social media platform.
The Jericho missile program is an integral part of Israel's military capabilities, dating back to the 1960s. This program, initially a collaboration with the French aerospace company Dassault, was named after the biblical city located in the West Bank.
In subsequent years, Israel introduced the Jericho-3, an intermediate-range missile system. It boasted a longer length than the Jericho-2 and a larger diameter of 1.56 meters. The single warhead of the Jericho-3 weighed approximately 750 kilograms and had a range of 4,800 to 6,500 kilometers. Its payload capacity extended to about 1,300 kilograms (2,866 pounds), making it a formidable part of Israel's military arsenal.
2.Power Minister R.K. Singh To conduct ISA's Sixth Assembly In New Delhi From October 30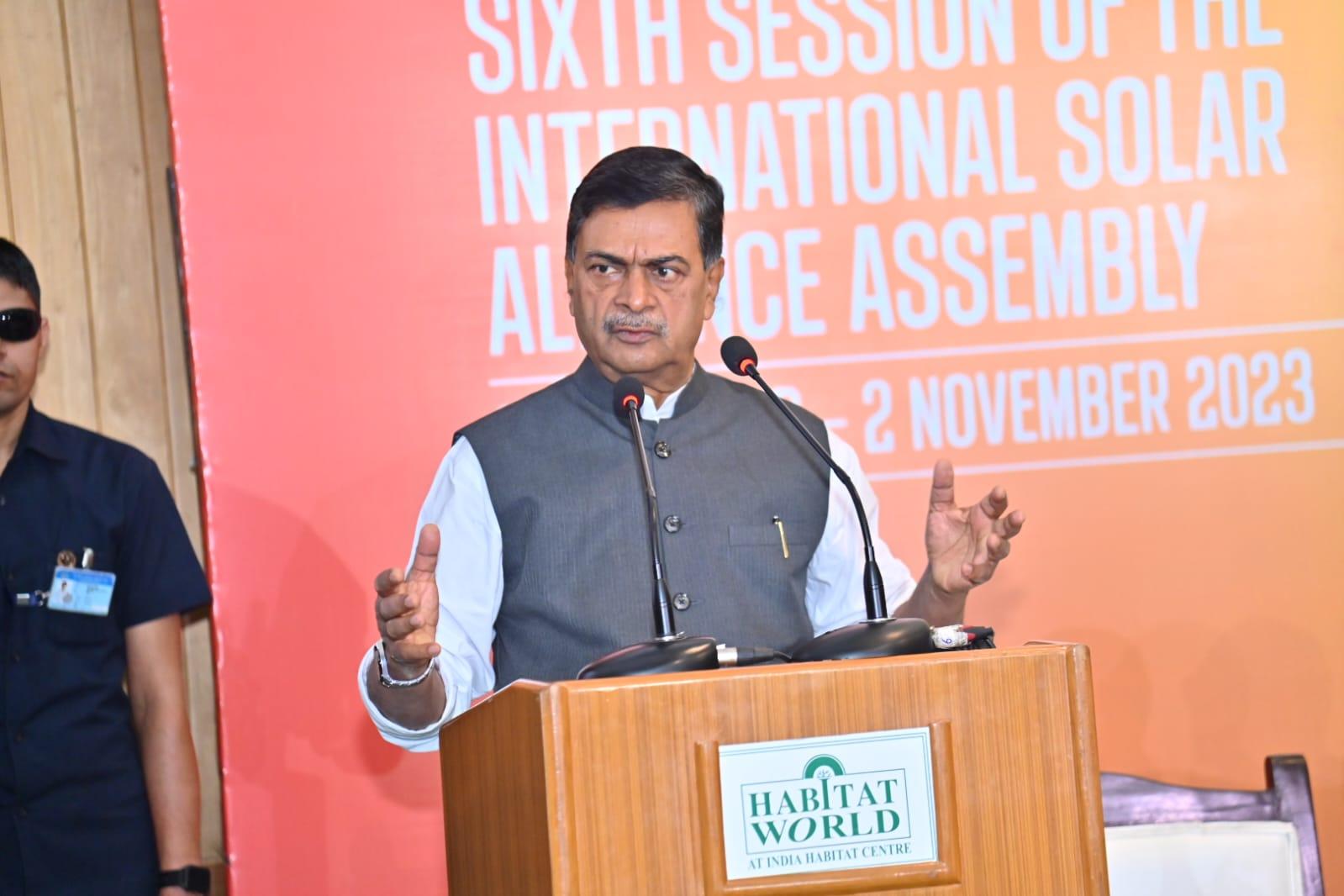 The Sixth Assembly of the International Solar Alliance (ISA) is set to take place in New Delhi from October 30 to November 2, 2023. This prestigious event will be presided over by the President of the ISA Assembly and the Union Minister for Power and New & Renewable Energy, Government of India, Shri R.K. Singh.
The Sixth Assembly of the ISA will be a platform for intensive discussions on ISA initiatives that have a direct impact on crucial aspects of energy, including energy access, energy security, and energy transitions. The primary areas of focus will include: 1. Universalization of Energy Access through Solar Mini-Grids. 2. Mobilizing Finance for Accelerated Solar Deployment & 3. Diversifying Supply Chains and Manufacturing for Solar.
With 96 countries already registered to participate in the upcoming Sixth ISA Assembly, including 20 ministers, and the involvement of various multilateral development banks and stakeholders, the event promises to be a key milestone in advancing solar energy on the world stage.
State News
3.India's First Regional Rapid Transit System (RRTS) To Be Launched In UP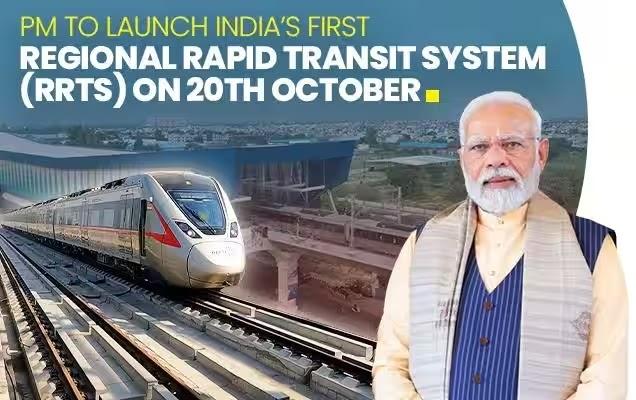 Prime Minister Shri Narendra Modi is set to inaugurate the priority section of the Delhi-Ghaziabad-Meerut Regional Rapid Transit System (RRTS) Corridor and simultaneously launch the RapidX train, symbolizing the beginning of RRTS operations in India. The event will take place at the Sahibabad RapidX Station in Uttar Pradesh on October 20, 2023.
The priority section of the Delhi-Ghaziabad-Meerut RRTS Corridor, spanning 17 kilometers, is a significant development in India's transportation infrastructure. This section will connect Sahibabad to the 'Duhai Depot,' with stations at Ghaziabad, Guldhar, and Duhai along the way.
With a remarkable design speed of 180 kilometers per hour, RRTS aims to provide high-speed trains for intercity commuting every 15 minutes, with the potential to increase frequency to as often as every 5 minutes, depending on demand.
4.Tamil Nadu's AI-Powered Elephant Protection System Aims to Prevent Train Collisions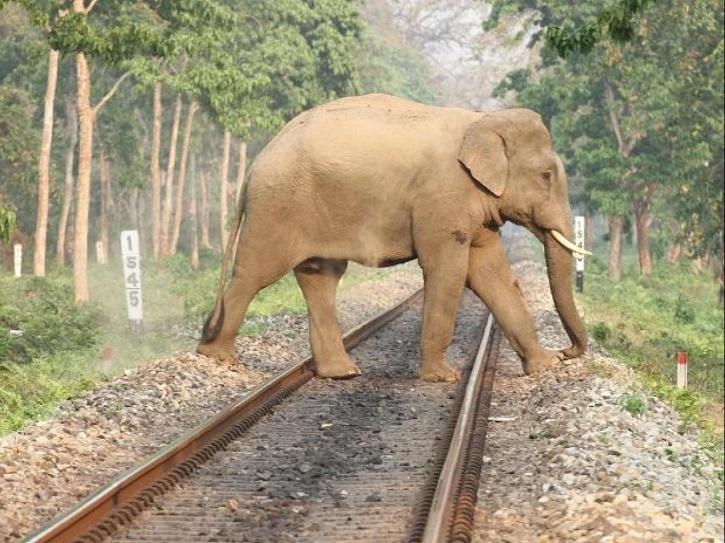 Tamil Nadu is nearing the completion of its pioneering artificial intelligence (AI)-based early warning system designed to safeguard wild elephants from train collisions. This innovative project is being implemented along the Ettimadai–Walayar railway section, serving as an additional layer of protection for these majestic pachyderms.
The Forest Department has successfully installed 12 e-surveillance towers for this groundbreaking project, divided between the 'A' and 'B' lines of the twin single line railway. Thermal imaging cameras have been affixed to all towers along the 'A' line, while the 'B' line is currently undergoing camera installation and networking-related tasks.
Tamil Nadu's AI-based early warning system stands as a remarkable initiative to preserve the lives of wild elephants and reduce the risks associated with train collisions. As the final stages of implementation are underway, it is anticipated that this system will play a pivotal role in safeguarding the precious wildlife in the Ettimadai–Walayar region, demonstrating the harmonious coexistence of technology and conservation.
Defence News
5.India likely to sign deal with US for 31 MQ-9B drones by Feb 2024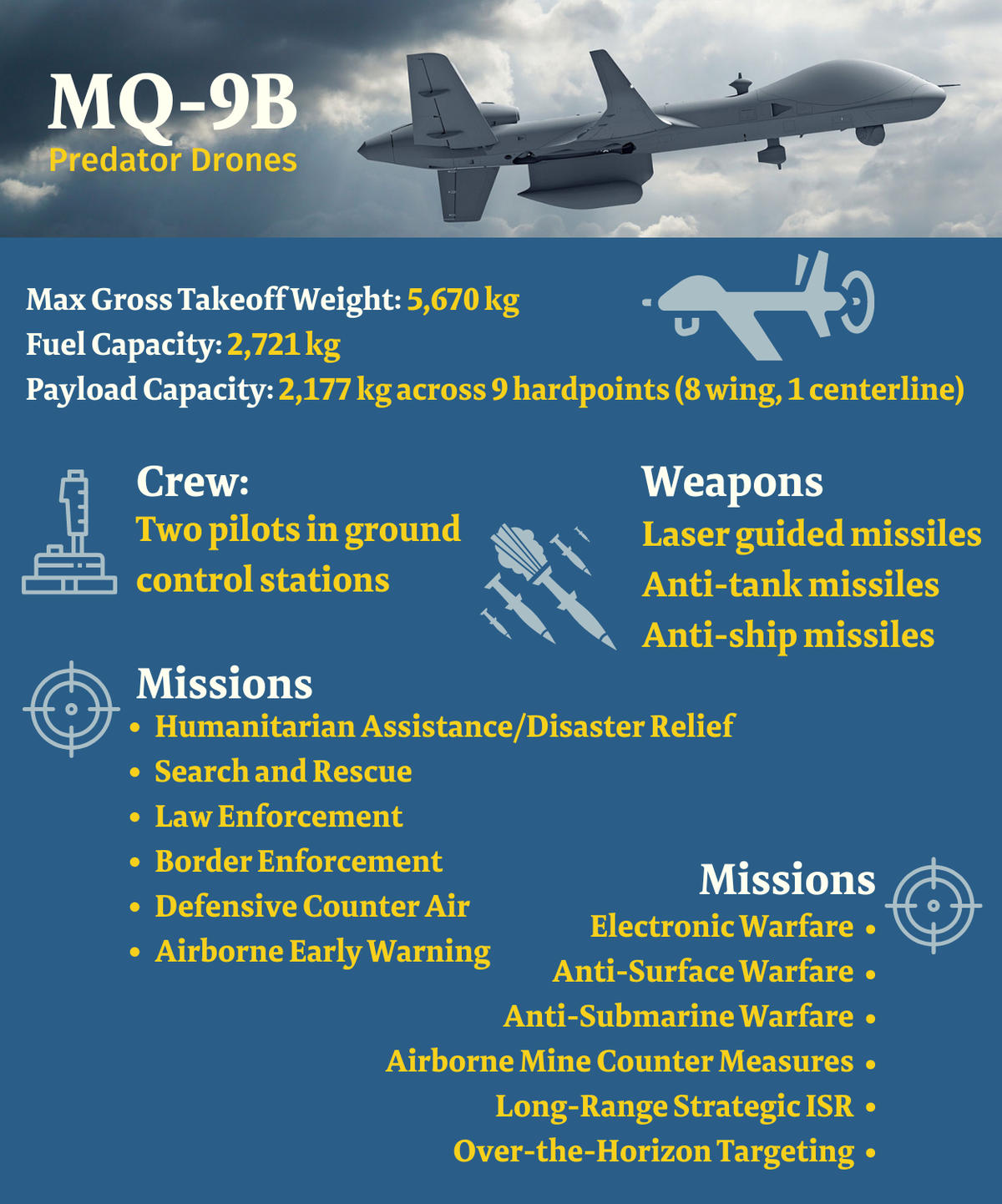 India is in the process of finalizing a significant defense deal with the United States. According to reliable sources, the agreement involves the purchase of 31 MQ-9B Unmanned Aerial Vehicles (UAVs) from General Atomics (GA). This deal is expected to enhance India's military capabilities significantly.
The deliveries will start from February 2027, three years after the contract's signing. The deal's estimated cost is $3,072 million, and it follows the U.S. Foreign Military Sales (FMS) route. The 31 drones are allocated for different branches of the Indian military: 15 for the Indian Navy and 8 each for the Indian Army and Air Force.
These drones, in Sky Guardian and Sea Guardian variants, offer enhanced Intelligence, Surveillance, and Reconnaissance (ISR) capabilities for the Indian armed forces. They can fly at long ranges, communicate via satellite for up to 40 hours, operate in diverse weather conditions, and safely integrate into civil airspace.
6.21st India-France Military Sub-Committee meeting Held In New Delhi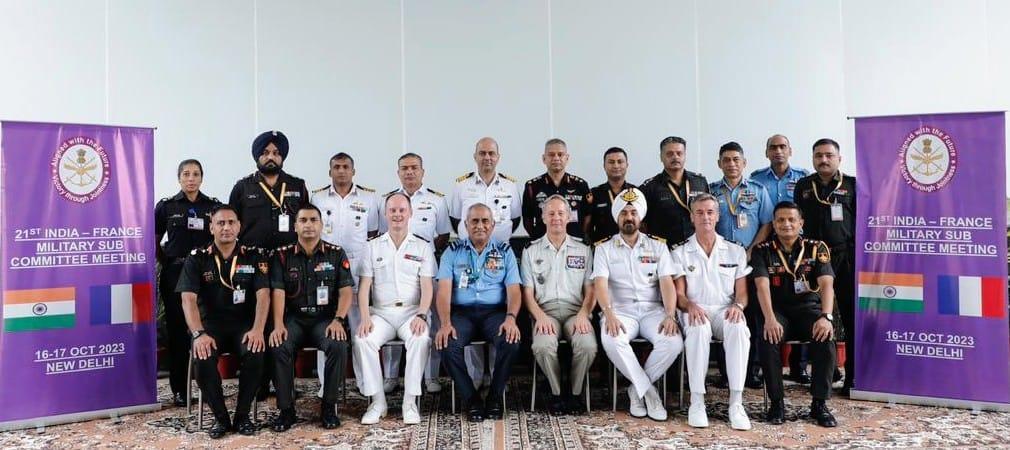 The 21st edition of the India-France Military Sub Committee (MSC) meeting took place on October 16-17, 2023, at the Air Force Station in New Delhi. This crucial meeting was co-chaired by Air Vice Marshal Ashish Vohra from the Indian side and Major General Eric Peltier from the French side.
The India-France MSC serves as a forum established to advance defense cooperation between India and France. It facilitates regular discussions at both strategic and operational levels between the HQ Integrated Defence Staff of India and the Joint Staff HQ of the French Armed Forces. The main aim of this committee is to foster collaboration and strengthen the existing defense engagements between the two countries.
The 21st edition of the MSC meeting was marked by a friendly, warm, and cordial atmosphere. The discussions during the two-day meeting revolved around exploring new initiatives within the scope of existing bilateral defense cooperation mechanisms and reinforcing ongoing defense engagements.
Economy News
7.Increase in Minimum Support Prices (MSP) for Rabi Crops in 2024-25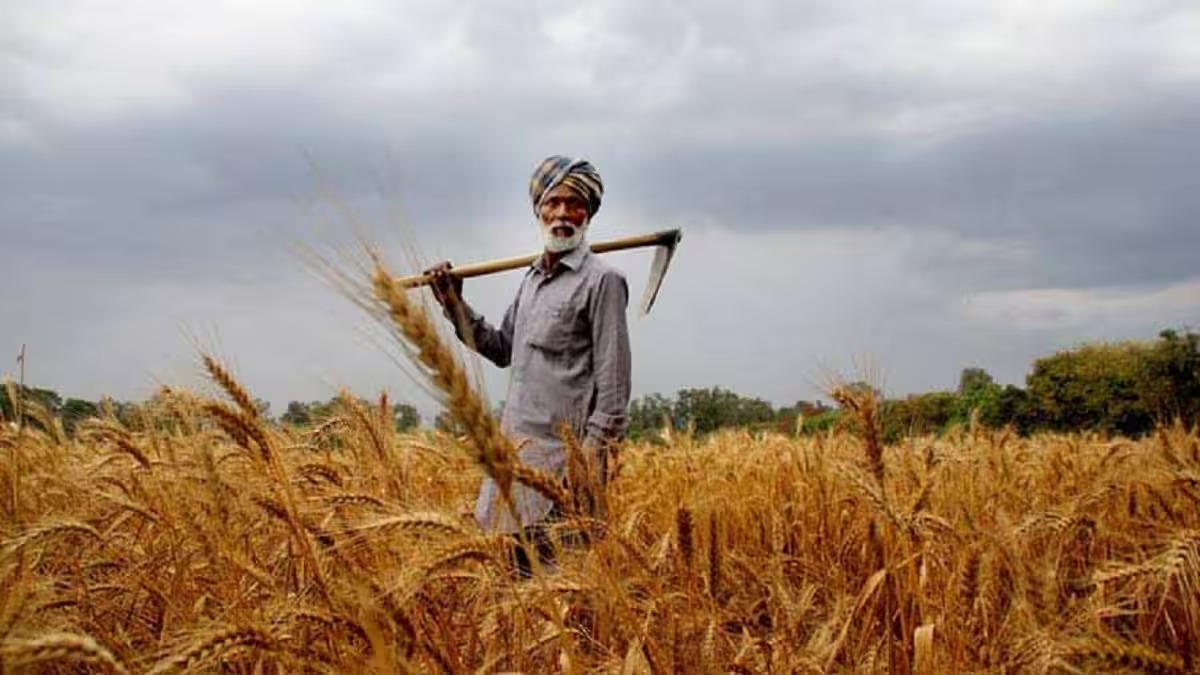 The Cabinet Committee on Economic Affairs, led by Prime Minister Narendra Modi, has approved an increase in the Minimum Support Prices (MSP) for Rabi Crops for the Marketing Season 2024-25. This decision aims to ensure fair prices for farmers and encourage crop diversification.
Minimum Support Prices are the guaranteed prices that the government offers to farmers for their crops. These prices act as a safety net, ensuring that farmers receive a reasonable income for their produce.
Table: Minimum Support Prices for Rabi Crops in 2024-25

| S.No | Crops | MSP RMS 2024-25 | Cost of Production RMS 2024-25 | Increase in MSP (Absolute) | Margin over Cost (in %) |
| --- | --- | --- | --- | --- | --- |
| 1 | Wheat | Rs. 2275 | Rs. 1128 | Rs. 150 | 102% |
| 2 | Barley | Rs. 1850 | Rs. 1158 | Rs. 115 | 60% |
| 3 | Gram | Rs. 5440 | Rs. 3400 | Rs. 105 | 60% |
| 4 | Lentil (Masur) | Rs. 6425 | Rs. 3405 | Rs. 425 | 89% |
| 5 | Rapeseed | & Mustard | Rs. 5650 | Rs. 2855 | Rs. 200 |
| 6 | Safflower | Rs. 5800 | Rs. 3807 | Rs. 150 | 52% |
8.India extends curbs on sugar exports to calm local prices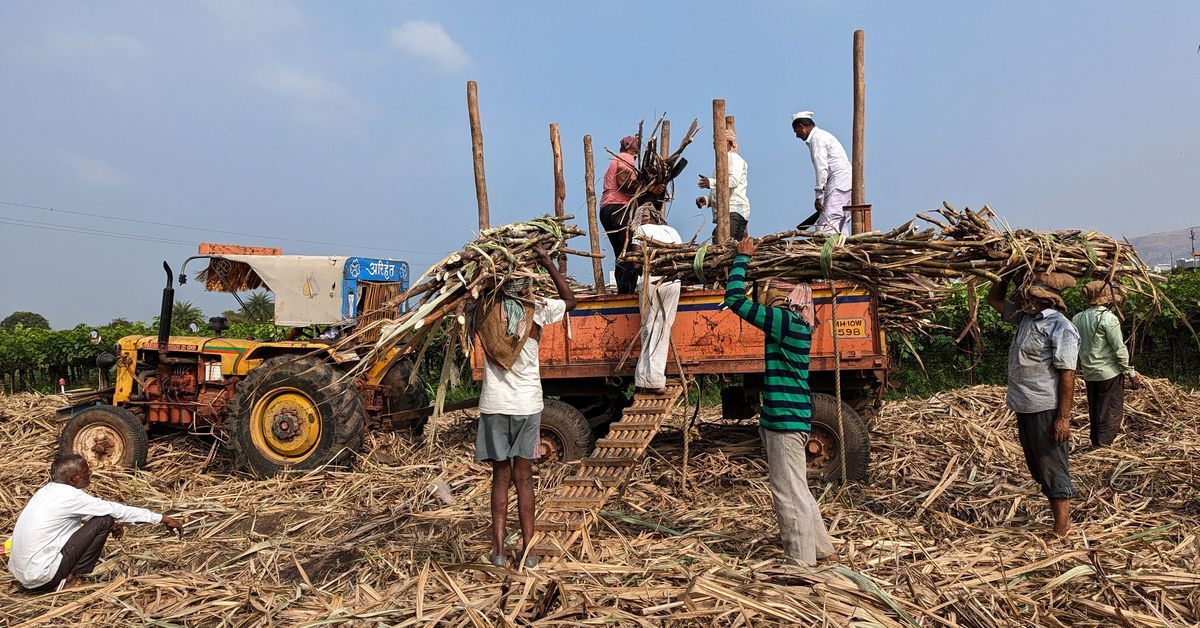 India has decided to extend its restrictions on sugar exports beyond October in an effort to stabilize domestic prices, particularly in the lead-up to key state elections. This decision could potentially affect global sugar prices and raise concerns about increased food price inflation worldwide.
India has maintained restrictions on sugar exports for the past two years. In the previous season, ending on September 30, India allowed mills to export only 6.2 million metric tons of sugar, a significant decrease from the 11.1 million tonnes permitted in 2021/22.
The primary reason for this extension is to increase the supply of sugar in India, thereby helping to lower domestic prices. This move is strategically timed ahead of key state elections. India has chosen to impose an indefinite export restriction, in contrast to the usual one-year limit, to achieve its price reduction goals.
9.Centre approves 4% hike in DA for central govt employees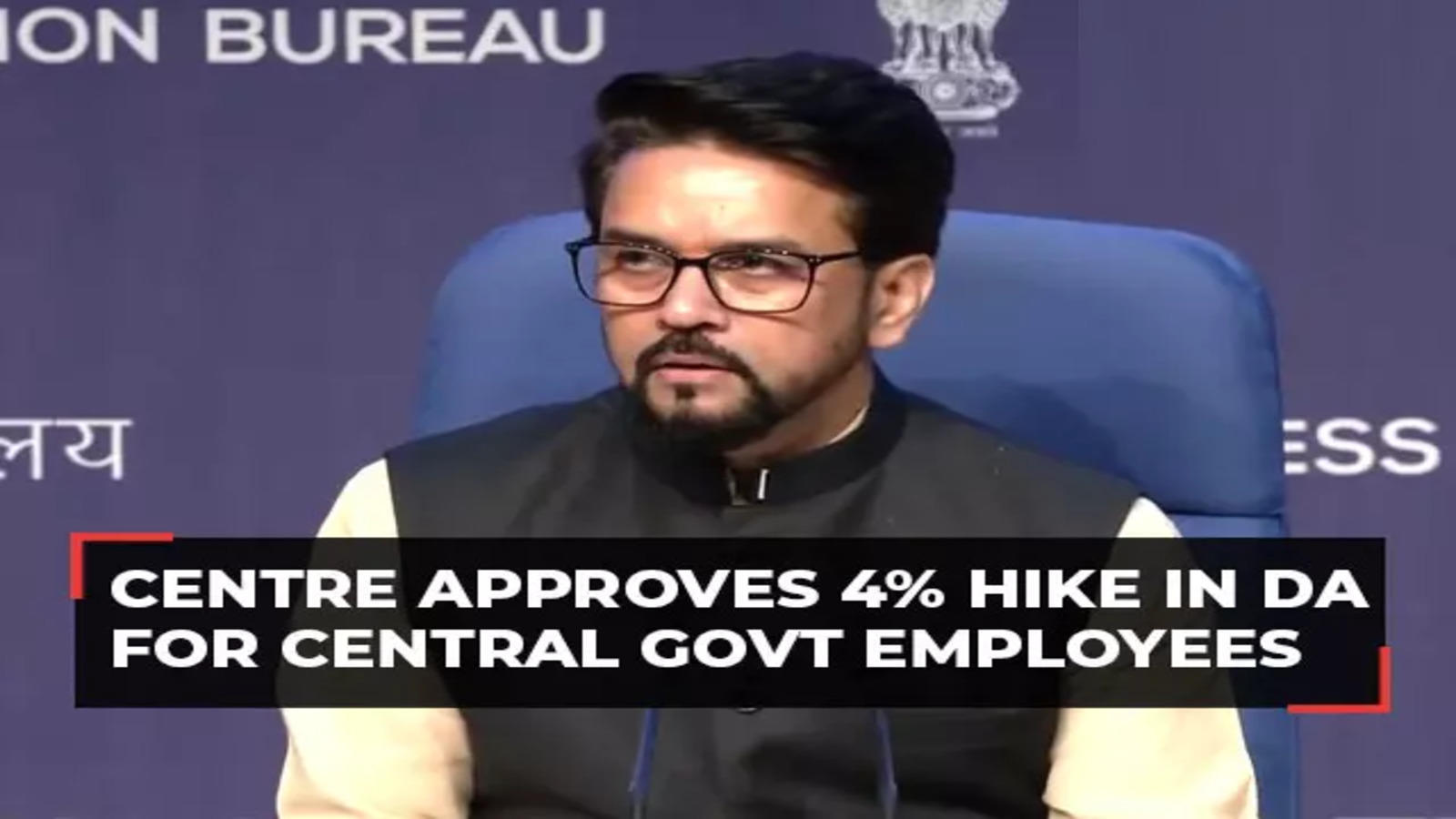 The Union Government recently took a significant step to benefit Central government employees and pensioners by increasing the Dearness Allowance (DA) and Dearness Relief (DR) by 4%. This increase will be effective from July 1, 2023.
Union Minister Anurag Thakur announced a 4% increase in Dearness Allowance and Dearness Relief. The DA will go up from 42% to 46%. This decision benefits a large number of people, including 48.67 lakh central government employees and 67.95 lakh pensioners.
Additionally, the government approved Diwali bonuses for Group C and non-gazetted Group B level officials, including paramilitary forces. The finance ministry set a limit of ₹7,000 for non-productivity linked bonuses (ad hoc bonuses) for central government employees for the year 2022–2023.
Banking News
10.Federal Bank Launched 'Mookkannoor Mission' Initiative At Its Founder's Village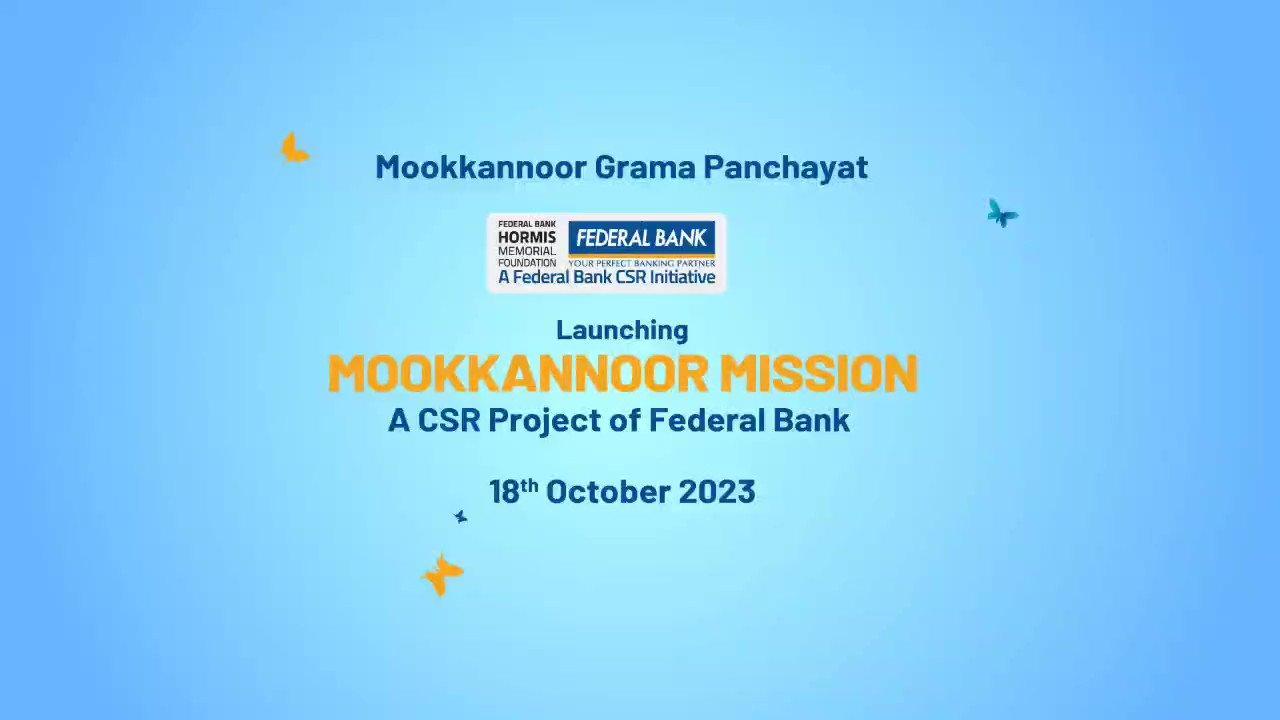 On the occasion of the 106th birth anniversary of its visionary founder, K.P Hormis yesterday, the Federal Bank recently inaugurated the 'Mookkannoor Mission,' a groundbreaking initiative designed to drive change and progress in the village of Mookkannoor, located in the Ernakulam district of Kerala.
Mookkannoor, a serene village nestled in the beautiful Ernakulam district, is a place of profound cultural heritage and natural beauty. However, like many parts of the country, it faces various challenges. Federal Bank, headquartered at Aluva, took it upon itself to transform this village and uplift the lives of its residents.
The 'Mookkannoor Mission' is a grand vision that encompasses a wide range of activities aimed at enhancing the overall well-being of the village. The Federal Bank is committed to executing a comprehensive plan that covers digitization of the entire village, a rigorous cleanliness drive, waste management, tree plantation, community development, and the implementation of renewable energy projects.
11.RBI Revises KYC Rules, Offering Improved Guidance To Prevent Money Laundering
The Reserve Bank of India (RBI) has recently made significant revisions to its master direction on Know Your Customer (KYC) for regulated entities. These changes incorporate amendments to the Prevention of Money Laundering rules and, importantly, deal with the requirement of beneficial owner (BO) identification for partnership firms.
Under the revised norms, the definition of "Principal Officer" has been clarified. A Principal Officer is now defined as an officer at the management level nominated by the regulated entity (RE). This change aims to provide greater clarity regarding the individuals responsible for furnishing information. It ensures that senior management is held accountable for compliance with KYC regulations.
The revised guidelines have fine-tuned the definition of Customer Due Diligence (CDD). This step is crucial in enhancing the efficacy of KYC processes. The CDD now encompasses not only the identification and verification of the customer's identity but also emphasizes the use of reliable and independent sources for this purpose.
Business News
12.CCEA Approves ₹20,000 Crore Worth 13 GW Green Energy Corridor Project In Ladakh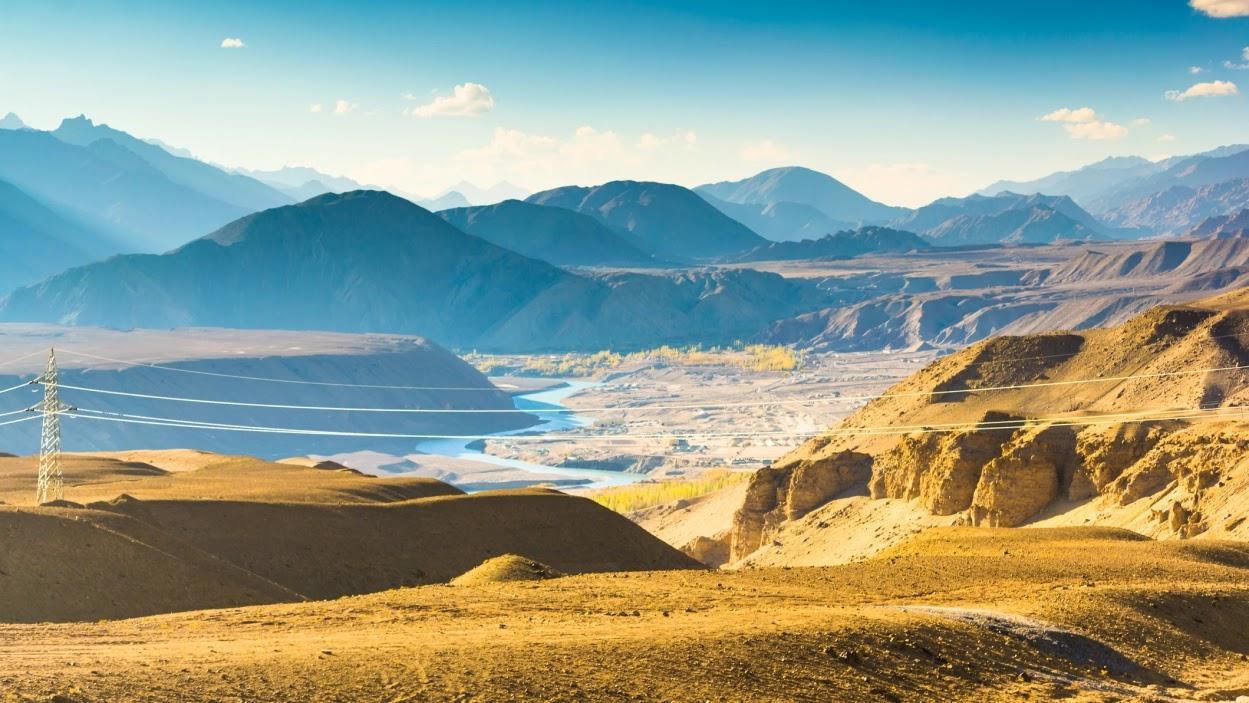 The Cabinet Committee on Economic Affairs (CCEA) has given the green light to the Green Energy Corridor (GEC) Phase-II – Inter-State Transmission System (ISTS) for a massive 13-gigawatt (GW) Renewable Energy (RE) project in Ladakh.
The project's primary objective is to establish a colossal 13 GW renewable energy project in Ladakh, a region known for its complex terrain, harsh climatic conditions, and defense sensitivities. The Ministry of New & Renewable Energy (MNRE) revealed that the project has an estimated total cost of ₹20,773.70 crore. Central Financial Assistance (CFA) will cover 40 percent of the project cost, amounting to ₹8,309.48 crore.
Additionally, it will be linked to the Leh-Alusteng-Srinagar line to provide power to Jammu & Kashmir. This comprehensive approach encompasses 713 km of transmission lines, including a substantial 480 km of HVDC line, and the installation of 5 GW capacity HVDC terminals at both Pang (Ladakh) and Kaithal (Haryana).
Ranks & Reports News
13.Global Remote Work Index, India among world's worst countries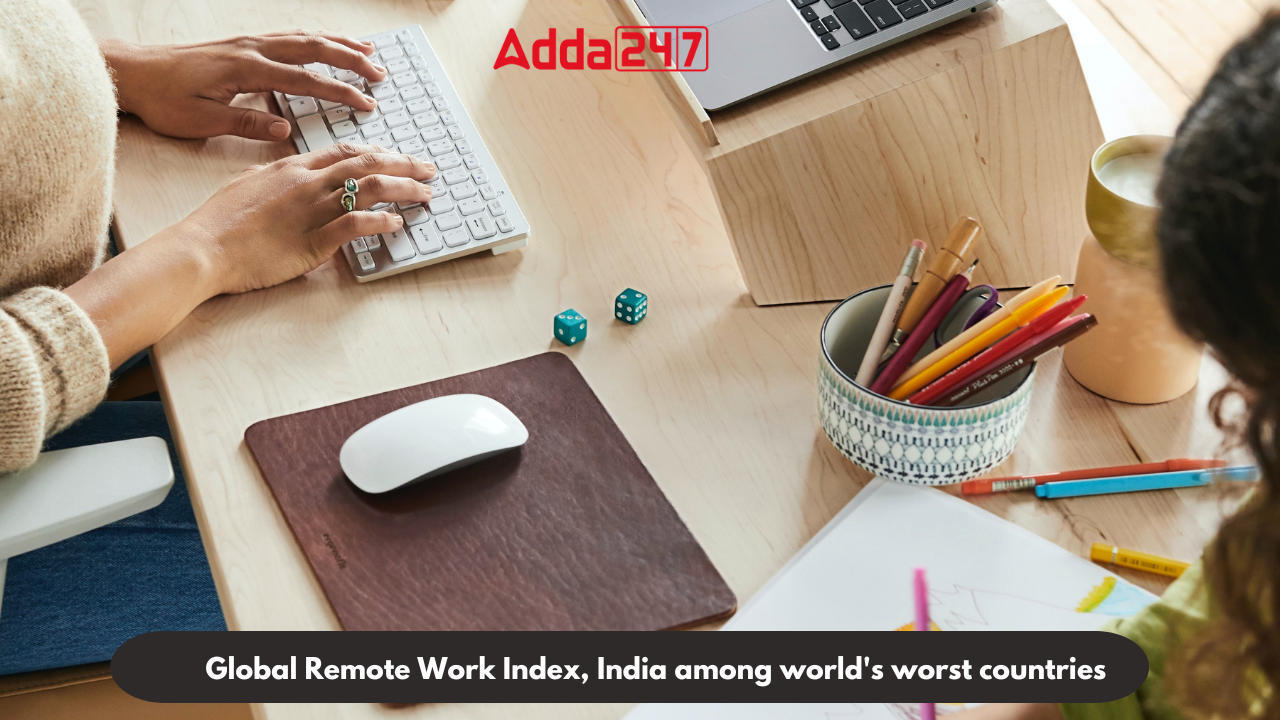 In a significant shift in the global remote work landscape, India has been ranked 64th out of 108 countries in the Global Remote Work Index (GRWI). This marks a substantial decline of 15 places from the previous year, raising concerns about the country's readiness for remote work.
India's remote work challenges are largely rooted in subpar digital and physical infrastructure. The nation ranked 77th in this category, indicating that its e-infrastructure is among the least developed globally (95th position). India's internet services, although widely available, are plagued by issues of cost (78th) and quality (70th), hampering remote work efficiency.
The top 10 countries which scored the highest on the Global Remote Work Index (GRWI) are:


| Sno. | Country |
| --- | --- |
| 1 | Denmark |
| 2 | Netherlands |
| 3 | Germany |
| 4 | Spain |
| 5 | Sweden |
| 6 | Portugal |
| 7 | Estonia |
| 8 | Lithuania |
| 9 | Ireland |
| 10 | Slovakia |
14.Global Pension Index 2023: Countries With The Best Pension System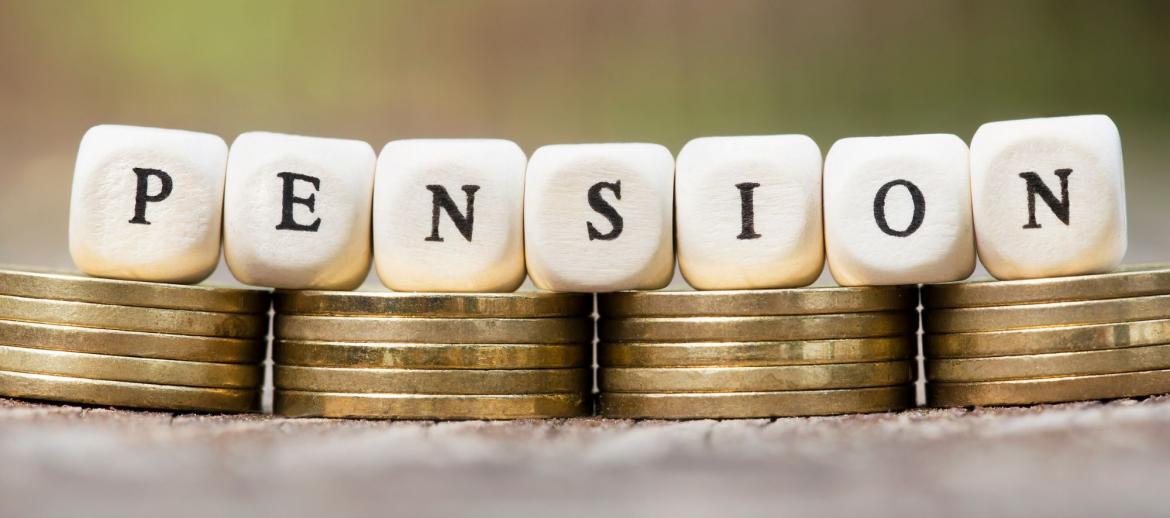 The 15th annual Mercer CFA Institute Global Pension Index (MCGPI) recently revealed the ranking of retirement income systems in various countries. The Netherlands secured the top position, followed by Iceland and Denmark. India showed improvement, moving up to the 45th rank out of 47 systems analyzed.
Netherlands on Top: The Netherlands had the highest overall index value (85.0), making it the best in the world. Iceland and Denmark: Iceland (83.5) and Denmark (81.3) claimed the second and third positions in the ranking, respectively. Argentina at the Bottom: Argentina had the lowest index value (42.3).
India ranked 45th out of 47 countries. India's overall index value increased to 45.9 from 44.5 in 2022, primarily due to improvements in adequacy and sustainability sub-indices. The 2023 Global Pension Index added Botswana, Croatia, and Kazakhstan to the analysis.
Appointments News
15.Dr Meenesh Shah elected to Board of International Dairy Federation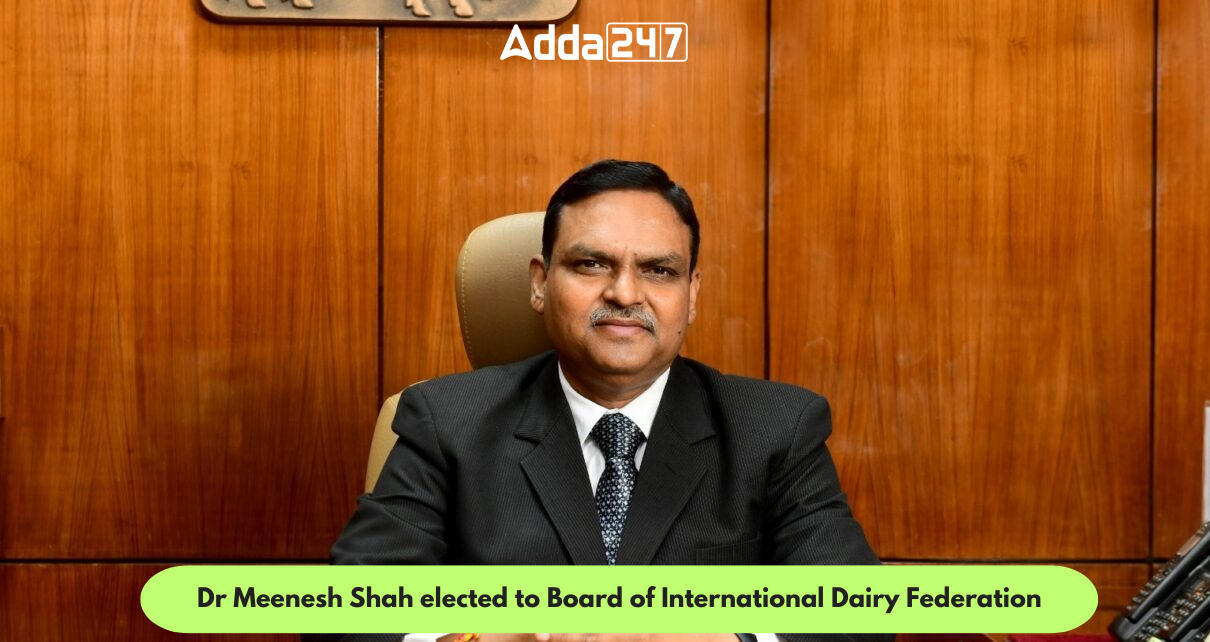 Dr. Meenesh Shah, the Chairman and Managing Director of the National Dairy Development Board (NDDB), has been elected to the Board of the International Dairy Federation (IDF) during the General Assembly of IDF on October 15.
Dr Shah has been associated with International Dairy Federation for a long. He is the Member Secretary of the Indian National Committee and also a member of the Standing Committee on Dairy Policy and Economics. He had also spearheaded the successful organisation of the World's largest Dairy Conference – IDF WDS 2022 in India in September 2022, which was inaugurated by Prime Minister Narendra Modi.
The International Dairy Federation is the leading source of scientific and technical expertise for all stakeholders of the dairy value chain. IDF's network of dairy experts has provided a mechanism for the dairy sector to reach a global consensus on how to help feed the world with safe and sustainable dairy products.
16.Sanjay Kulshreshtha named as new Chairman and Managing Director of HUDCO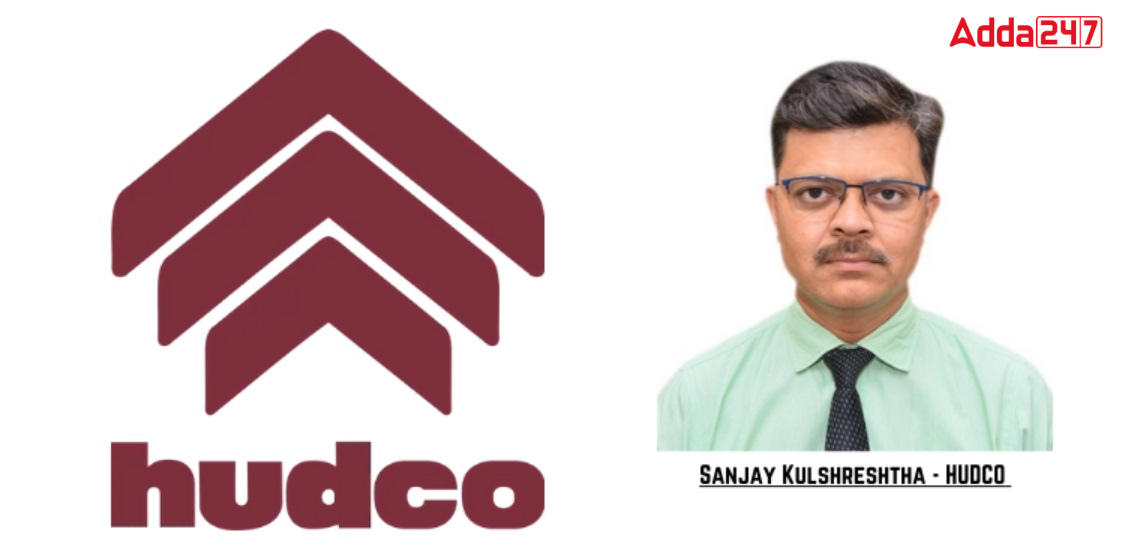 Sanjay Kulshrestha has joined as the Chairman & Managing Director of the HUDCO from 16th October 2023. He is an electrical engineer with over 32 years of expertise in Infrastructure Financing, Hedging, Risk Management, ALM, thermal power plant management, Power Sector Project Financing etc.
In 2006, he joined REC, initially in Mumbai and later moved to the Delhi Headquarters where he has been a Power Sector Financing expert for the last 17 years where he managed the techno-commercial appraisal of power sector projects and pioneered implementation of multiple government schemes.
He has been a member of various committees on Hedging, Risk, Infrastructure Financing, ALM, etc. and worked in close coordination with Ministry of Power, State Governments & power utilities, Private developers, RBI and Multilateral Development Banks. Additionally, he acted as the CEO of RECPDCL, an REC subsidiary working in power sector consultancy services.
17.Presidential Appointments: New Governors for Odisha and Tripura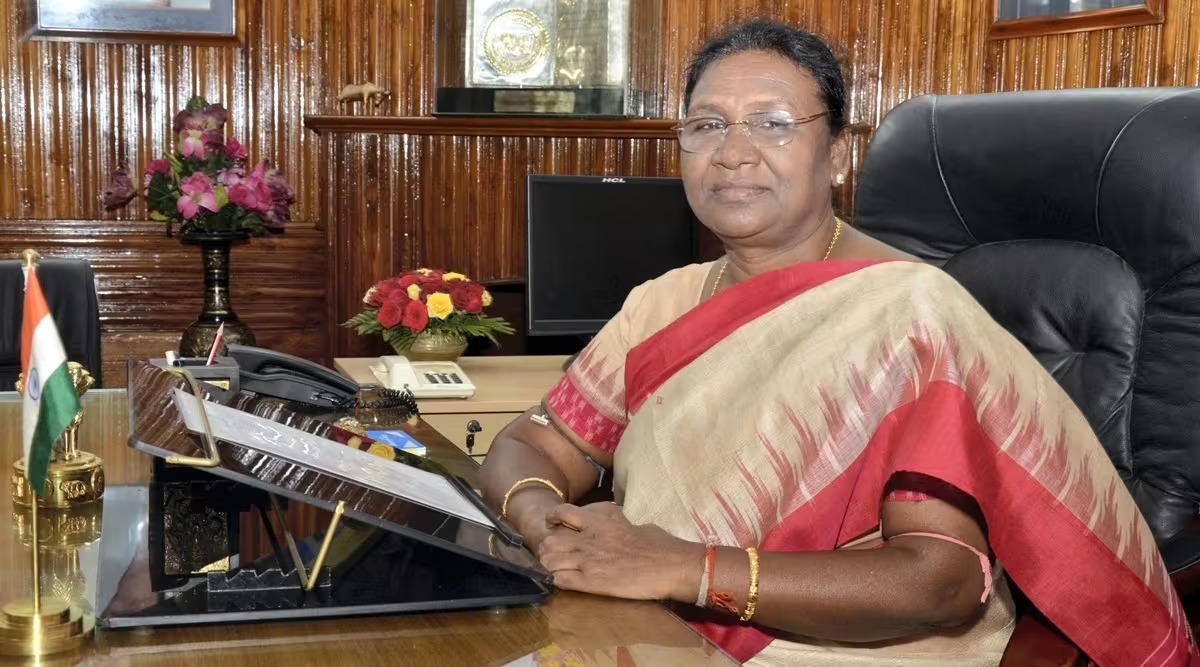 President Droupadi Murmu has recently appointed new governors for Odisha and Tripura, bringing experienced leaders to these important roles.
Raghubar Das served as the Chief Minister of Jharkhand from 2014 to 2019. He is the only leader who completed a full five-year term as the Chief Minister of Jharkhand. Presently, he is a national vice president of the BJP.
Nallu Indrasena Reddy is a three-time MLA and a prominent BJP leader from Telangana. He previously held the position of national secretary of the BJP. President Murmu appointed him as the Governor of Tripura, recognizing his political experience and dedication.
Agreements News
18.MeitY, IBM To Accelerate Innovation In AI, Semiconductor & Quantum Computing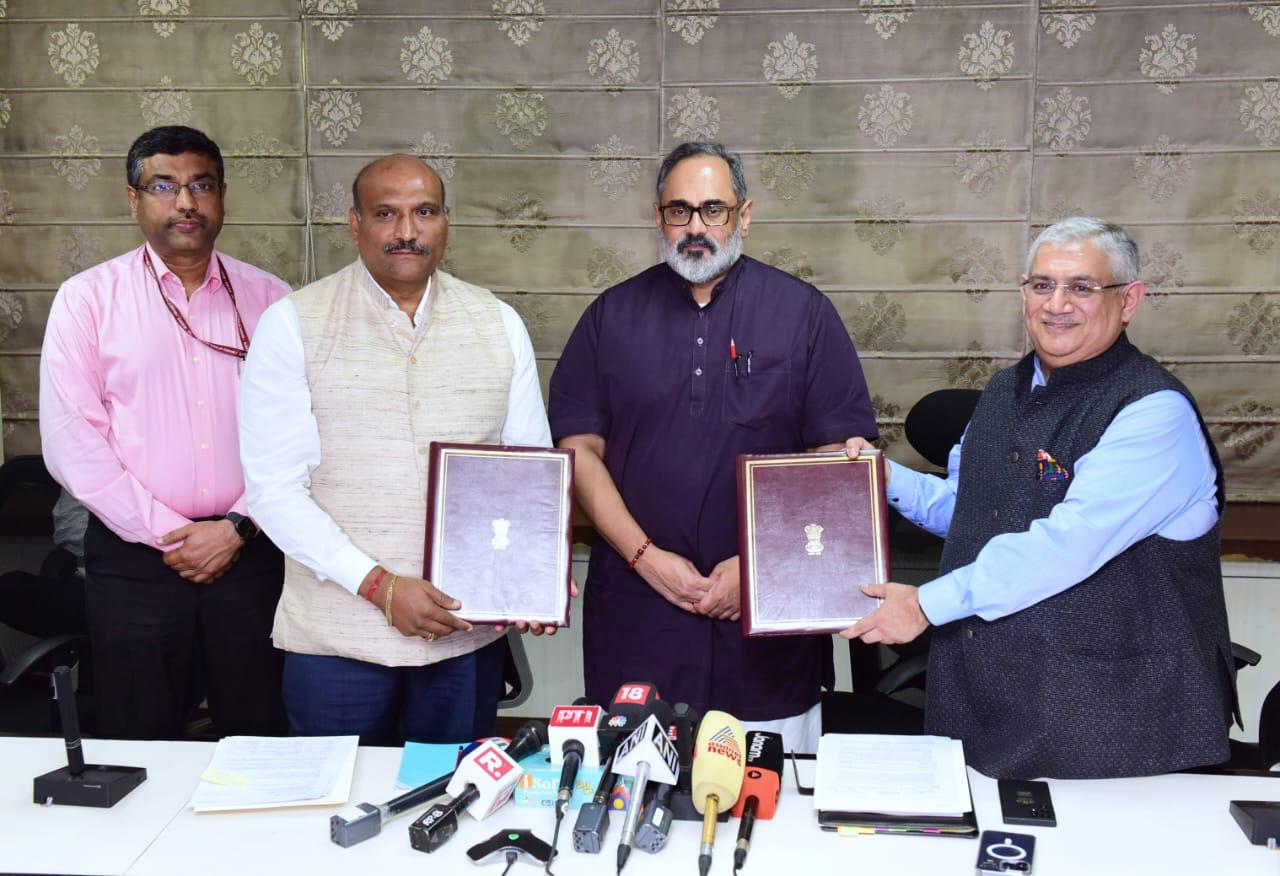 The Ministry of Electronics and Information Technology (MeitY) has taken a significant step towards fostering innovation and technological growth in India by signing three memorandum of understanding (MoUs) with tech giant IBM. These agreements aim to accelerate developments in the fields of artificial intelligence (AI), semiconductor technology, and quantum computing.
One of the key outcomes of this collaboration is the establishment of a National AI Innovation Platform (AIIP) under the Digital India initiative. This platform will serve as a hub for imparting AI-related skills to the youth and enhancing the AI ecosystem in India. Furthermore, the AIIP will focus on integrating advanced foundation models and generative AI capabilities to support scientific, commercial, and human capital development in AI.
Under the MoU with ISM, IBM will support the semiconductor research center to promote innovation in various areas related to semiconductor technology. IBM will provide expertise on intellectual property, tools, and skill development, focusing on logic, advanced packaging, heterogeneous integration, and advanced chip design technologies.
The third MoU between IBM and C-DAC marks an essential collaboration in the advancement of the 'National Quantum Mission.' Together, they will work towards building competencies in quantum computing technology, imparting training to create a skilled talent pool in quantum technology, and fostering startups in this cutting-edge field.
Science & Technology News
19.Google and Qualcomm partner to make RISC-V chip for wearable devices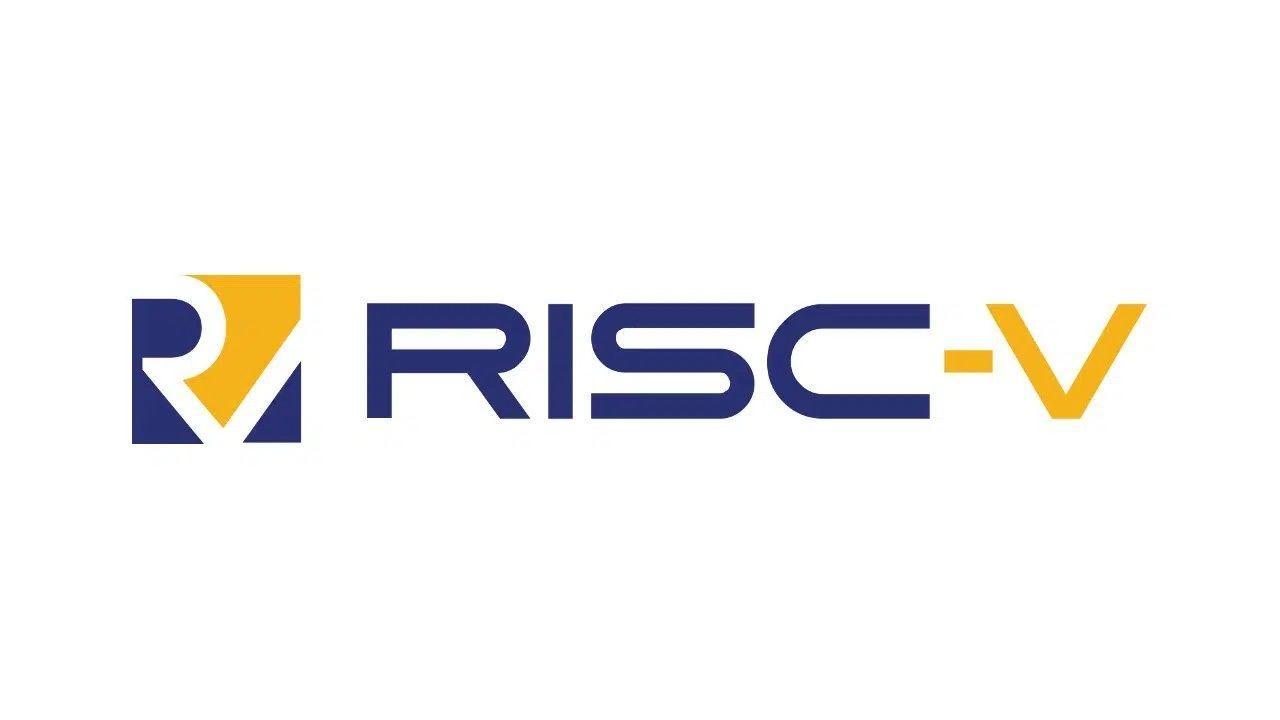 The partnership between Qualcomm and Google to produce wearable devices based on RISC-V technology marks a significant step in the development of open-source hardware and its application in consumer electronics.
By utilizing RISC-V technology, Qualcomm aims to challenge the dominance of proprietary technologies, particularly those provided by British chip designer Arm Holdings. This includes the potential for more customized, power-efficient, and high-performance processors, enhancing the overall user experience for Android-based wearable devices.
This move could potentially facilitate the adoption of RISC-V technology on a global scale, further accelerating its development and implementation across various industries. The reference to concerns expressed by lawmakers regarding the potential exploitation of open collaboration among American companies, particularly by China, emphasizes the delicate balance between open-source innovation and maintaining national interests.
Miscellaneous News
20.Air India Express Reveals New Logo, Airplane Designs, To Add 50 Planes In 15 Months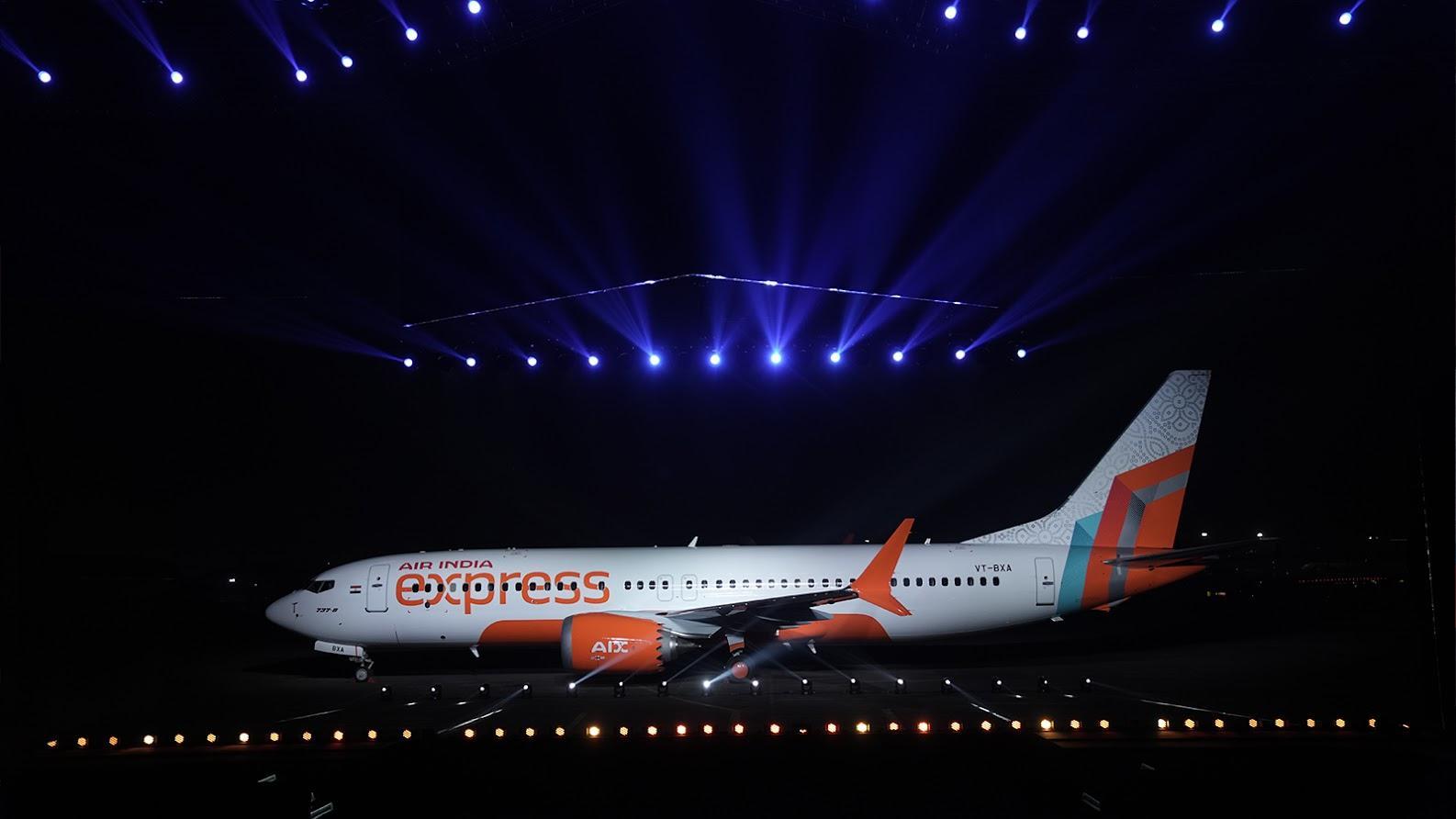 Tata Group-owned Air India Express has unveiled a dynamic new brand identity, characterized by a striking color scheme dominated by shades of orange and turquoise. This rebranding signifies a new phase in the airline's ambitious growth and transformation journey, starting with the induction of modern and fuel-efficient Boeing B737–8 aircraft.
The airline's new visual identity features an energetic and premium color palette of Express Orange and Express Turquoise with Express Tangerine and Express Ice Blue as secondary colors.
With 50 aircraft set to be inducted into the fleet over the next 15 months, Air India Express is poised to double in size in a remarkably short span. Over the next 5 years, it aims to expand its fleet to about 170 narrow-body aircraft, covering both domestic and short-haul international routes.
Important Current Affairs of 19 October 2023
Get all the International, National, Sports, Economy, latest schemes and appointments and current affairs updates with Adda247 Headlines of the day. Adda247 headlines of the day brings you the best accumulation of the daily updates. Stay updated with us!