Read the most important current affairs of 21 October 2023. Today Current Affairs covers the headlines on 'Namo Bharat,' Japan Launches Electromagnetic Railgun, Kotak Mahindra Bank To Acquire MFI Sonata Finance, National Police Commemoration Day 2023.

Top 15 Current Affairs and News Headlines of 21 October 2023
National News
1.India's First Semi-High-Speed Regional Rail Service 'Namo Bharat'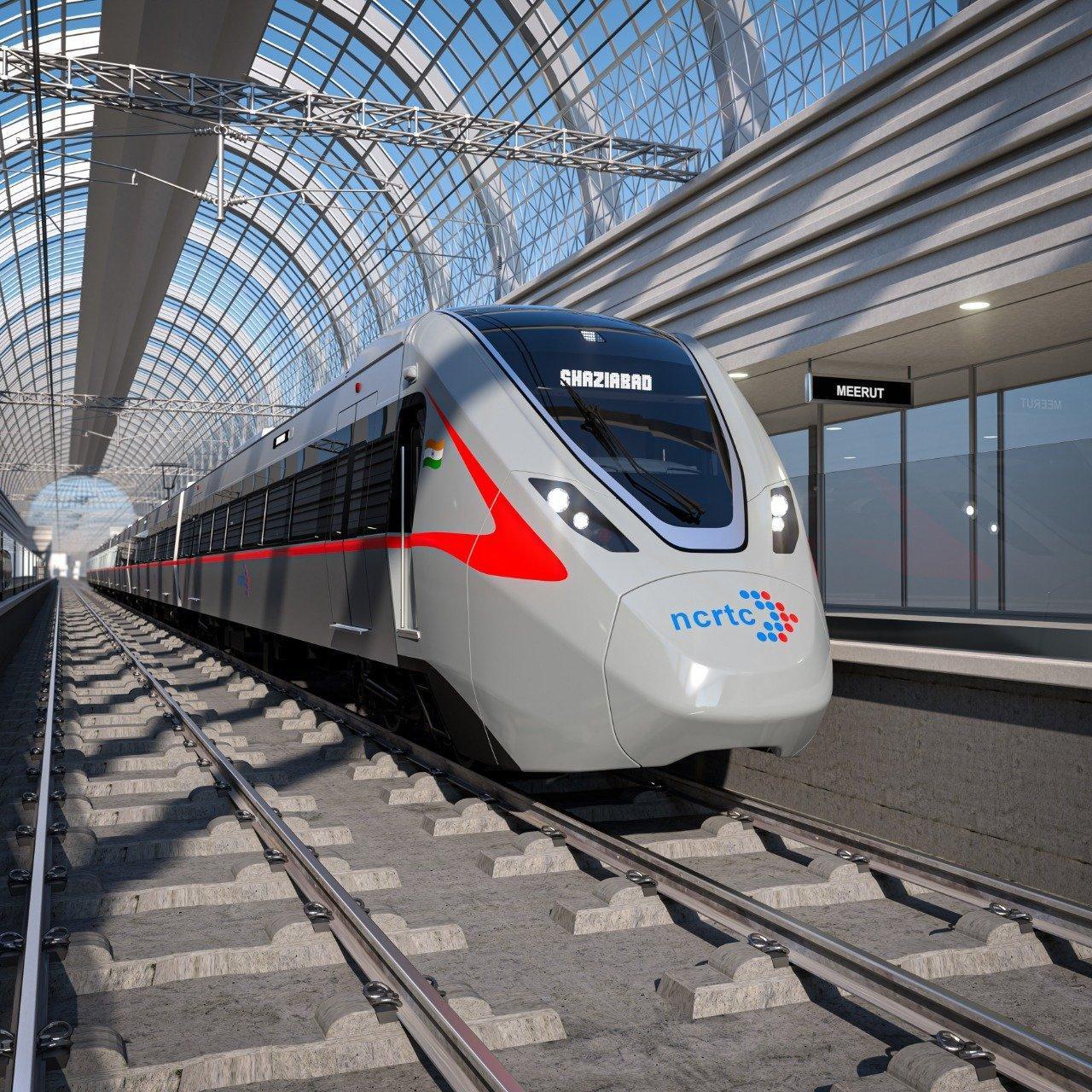 Previously known as RapidX, country's first semi-high-speed regional rail service, Namo Bharat marks the introduction of the Regional Rapid Train Service (RRTS) in India. These trains are designed with the utmost passenger convenience and safety in mind. Moreover, these trains offer features such as overhead luggage racks, Wi-Fi connectivity, and mobile and laptop charging outlets at every seat.
Fare structures for Namo Bharat have been meticulously designed, taking into account the distance or stations covered. The minimum fare for the premium coach is set at Rs 40, with a maximum fare of Rs 100. For the five standard coaches operating on the priority section, fares range from a minimum of Rs 20 to a maximum of Rs 50.
The Namo Bharat trains will offer a remarkable average speed of 100 kilometers per hour, outperforming both traditional metro trains and passenger trains in the Indian Railways network. These state-of-the-art train sets have been manufactured by Alstom, a renowned company, right here in Gujarat, further bolstering India's 'Make in India' initiative.
International News
2.Japan Becomes First Nation To Launch An Electromagnetic Railgun From An Offshore Vessel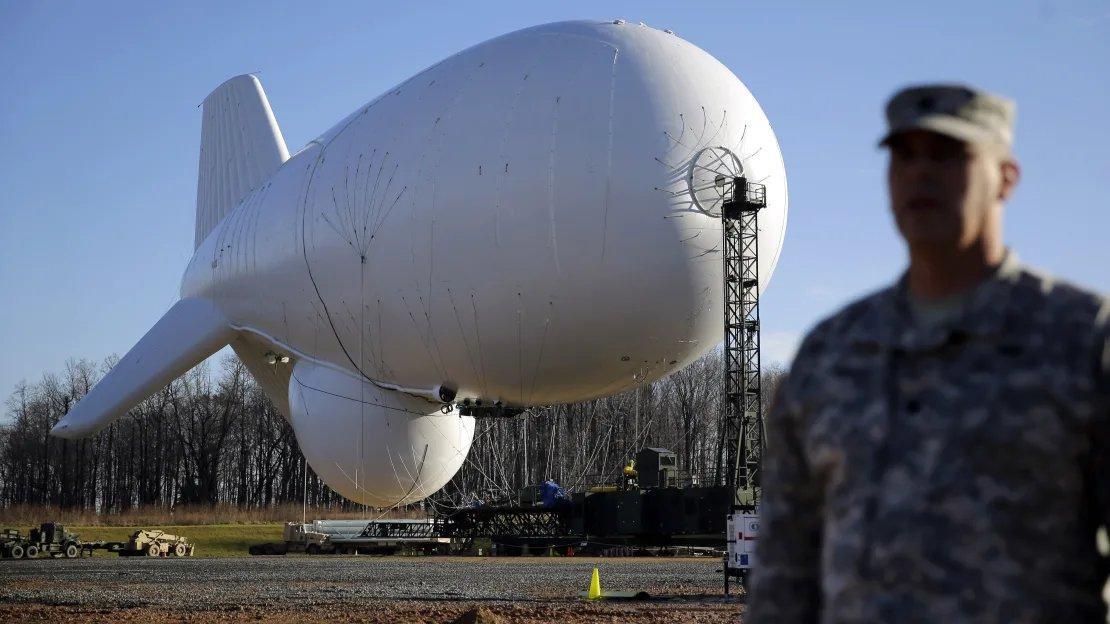 On October 17, the Japanese Maritime Self-Defense Force (JMSDF) in collaboration with the Acquisition Technology & Logistics Agency (ATLA), a division of the Japanese Ministry of Defense, successfully test-fired a medium-caliber maritime electromagnetic railgun from an offshore platform.
This remarkable feat marks the first time any nation has managed to launch a railgun from an offshore platform. Typically, railguns are mounted on ships, but Japan aspires to employ this technology both on land and at sea, making this test an unprecedented advancement in the field.
A railgun is a cutting-edge electromagnetic weapon designed to launch projectiles at incredibly high velocities. This technology is capable of targeting various objects, including ships, missiles, and aircraft. The primary goal of Japan's railgun program is to integrate this technology with long-range missiles, augmenting its capacity to intercept aerial targets effectively.
Defence News
3.Indian Navy gets Third Guided Missile Destroyer Imphal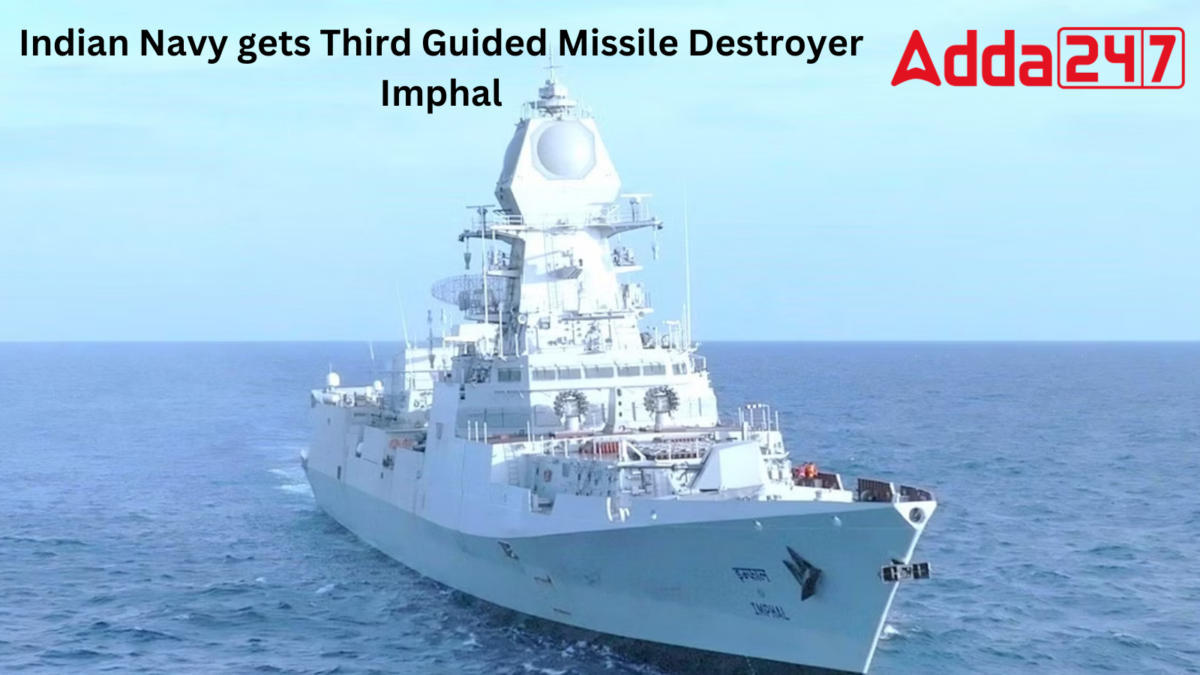 In a significant development for the Indian Navy, the state-of-the-art stealth guided missile destroyer, Yard 12706 (Imphal), has been officially transferred to Indian Navy on October 20, 2023.
Imphal is the third vessel of Project 15B that was built at Mazagon Dock Shipbuilders Limited (MDL). The Project is a follow-on of the Kolkata class (Project 15A) destroyers commissioned in the last decade.
With a displacement of 7,400 tons and an overall length of 164 meters, this guided missile destroyer boasts advanced weaponry and cutting-edge sensors, including surface-to-air missiles and torpedoes.
Imphal which is designed by the Indian Navy's Warship Design Bureau (WDB) and constructed by Mazagon Dock Shipbuilders stands as a symbol of India's prowess in indigenous shipbuilding.
4.Mid-Planning Conference For Multilateral Naval Exercise (MILAN) – 24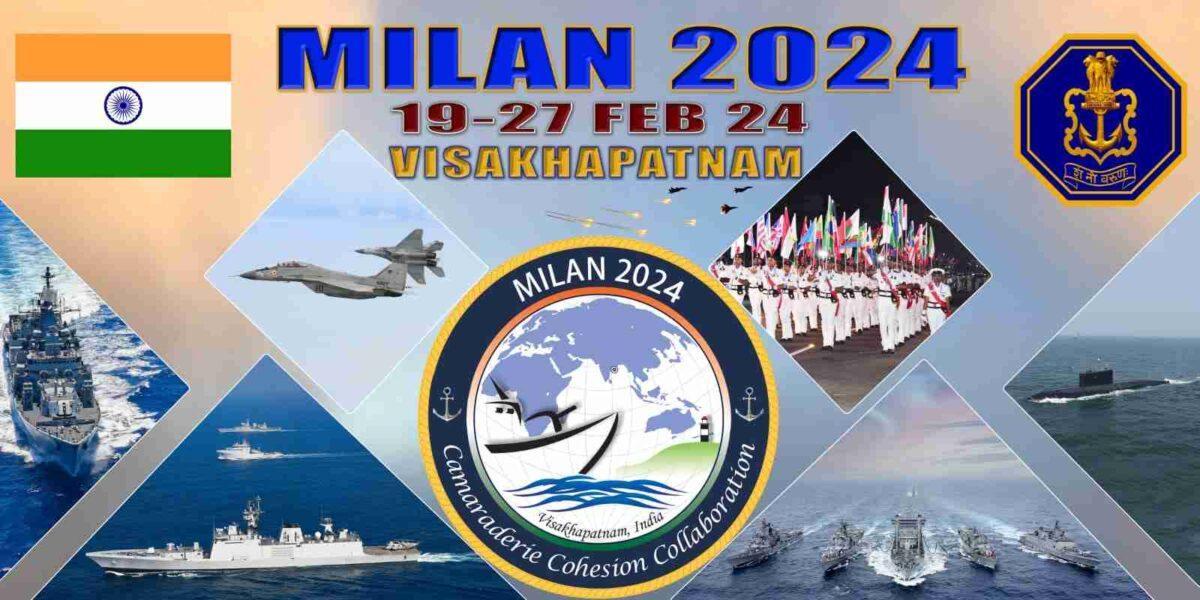 The Indian Naval is all set to host MILAN 24, a significant multilateral naval exercise, at Visakhapatnam from 19th February to 27th February 2024. This event follows a long-standing tradition of hosting the MILAN exercise, showcasing India's commitment to fostering international maritime cooperation.
The upcoming MILAN 24 will consist of both a harbour phase and a sea phase. MILAN 24 will coincide with India G20 Presidency and the conduct of the exercise would yet again realise the 'G20 theme Vasudhaiva Kutumbakam'. MILAN 24 is likely to witness the largest-ever participation to date with invites being extended to over 50 countries.
MILAN, a biennial multilateral naval exercise, was initiated by the Indian Navy in 1995. Initially, it was aligned with India's 'Look East Policy.' However, as India's international engagement evolved with the 'Act East policy' and the 'Security And Growth for All in the Region (SAGAR)' initiative by Hon'ble PM Narendra Modi, MILAN opened its door to participation from Friendly Foreign Countries (FFCs).
Banking News
5.RBI initiates Pilot Run to Test E-Rupee for Inter-Bank Borrowing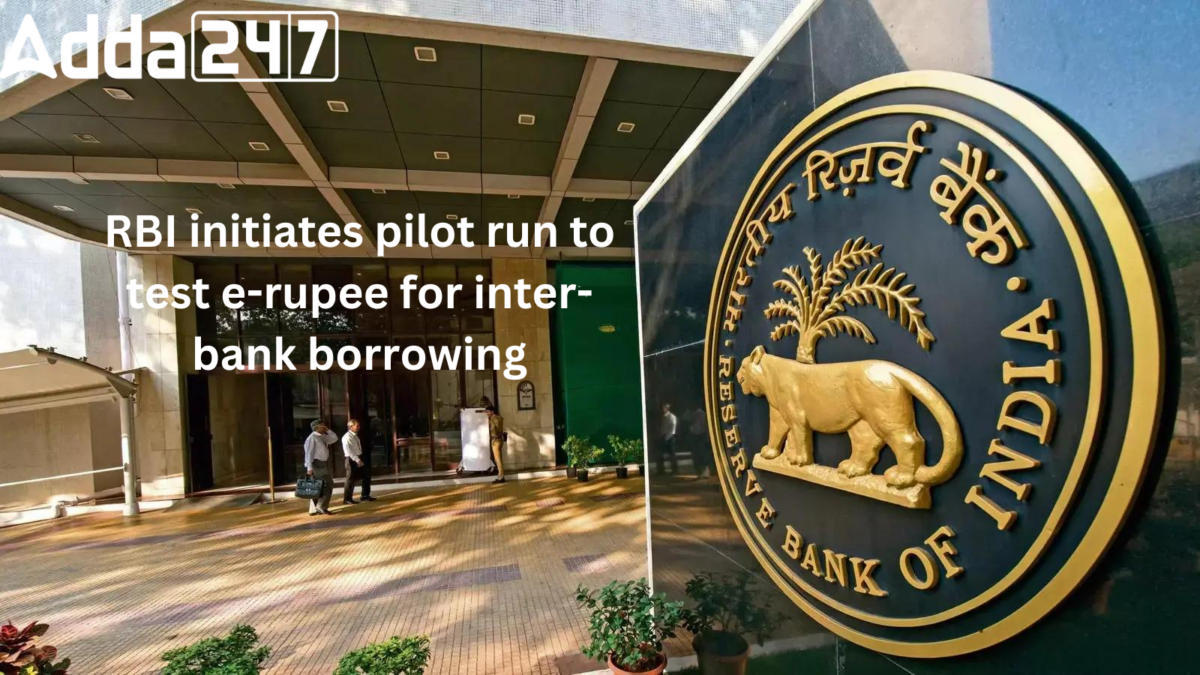 The Reserve Bank of India has taken a significant step in the digital transformation of the nation's financial landscape by initiating a pilot run to test the E-Rupee, a Central Bank Digital Currency (CBDC), for inter-bank borrowing.
The E-Rupee pilot project is a remarkable endeavor that seeks to harness the potential of blockchain technology and digital currency to revolutionize the way inter-bank transactions are conducted in India.
An essential aspect of the pilot project is to evaluate the behavioral patterns for users. The insights gathered during this phase will inform design choices and decisions on the policy framework.
One of the key objectives of the retail CBDC pilot is reach a daily transaction volume of 10 lakh (1 million) transactions by December 2023. RBI is diligently working to set the stage for achieving this target, focusing on crucial elements like interoperability among various stakeholders. The initial transactions rate of 18,000-20,000 transactions per day is expected to significantly increase in the coming months.
6.RBI Inaugurates Sub-Office in Itanagar, Arunachal Pradesh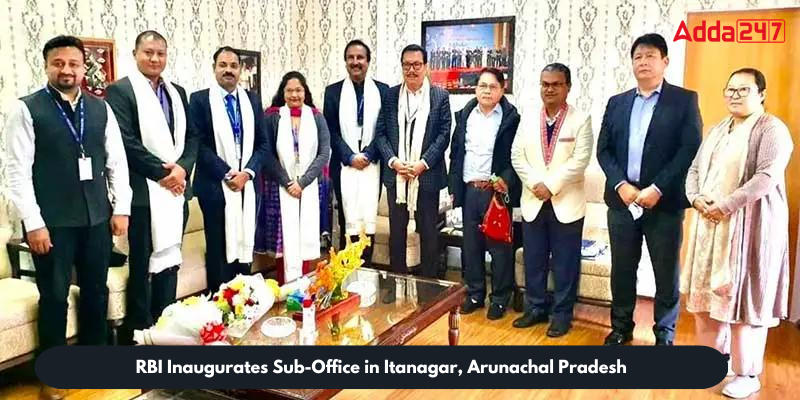 The Reserve Bank of India (RBI) has established a sub-office in Itanagar, Arunachal Pradesh, bolstering its commitment to financial inclusion and development in the region. Dr. Michael Debabrata Patra, Deputy Governor of RBI, inaugurated the sub-office on October 20, 2023, marking a milestone in the central bank's regional presence.
The newly inaugurated sub-office in Itanagar is equipped with various departments and cells that will cater to the unique financial and developmental needs of the region. These specialized units include: 1. Financial Inclusion and Development Department (FIDD) 2. Human Resource Management Department (HRMD) 3. Consumer Education and Protection Cell (CEPC) 4. Market Intelligence Cell (MIC).
With the inauguration of the sub-office in Itanagar, RBI has now extended its reach to all seven states in the northeastern region of India. This underscores the central bank's dedication to promoting financial stability, economic development, and financial inclusion across the entire northeast.
Business News
7.RBI Approves Kotak Mahindra Bank To Acquire MFI Sonata Finance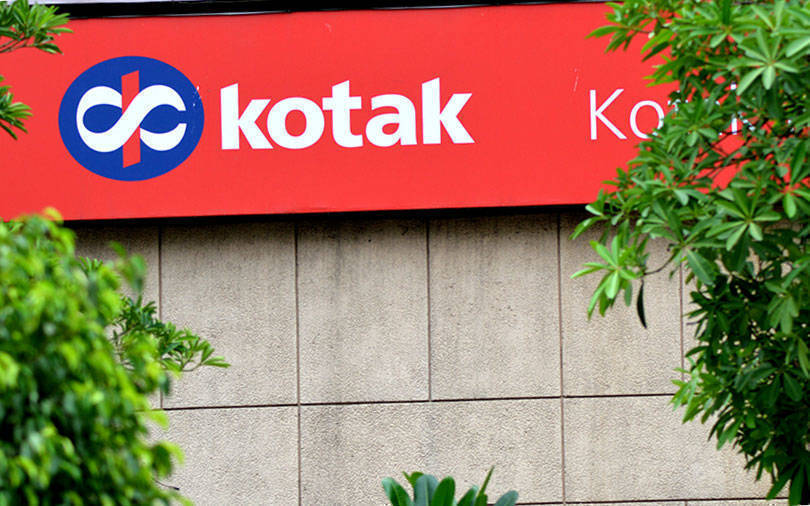 Kotak Mahindra Bank has received the Reserve Bank of India's (RBI) approval to acquire 100% stake in micro-lender Sonata Finance. This acquisition marks a crucial step for Kotak Mahindra Bank in expanding its footprint in the microfinance sector.
As a result of this acquisition, Sonata Finance will become a wholly-owned subsidiary of Kotak Mahindra Bank. The acquisition, valued at approximately Rs 537 crore, was announced in February and has now received the crucial approval from the RBI.
Founded in 2006, Sonata Finance is headquartered in Lucknow, India, and primarily operates in 10 states, with a strong focus on the northern regions of the country. It boasts a network of 502 branches and serves nearly 900,000 customers, predominantly comprising women borrowers who operate under the joint liability group model.
Important Days News
8.National Police Commemoration Day 2023 Celebrates on 21 October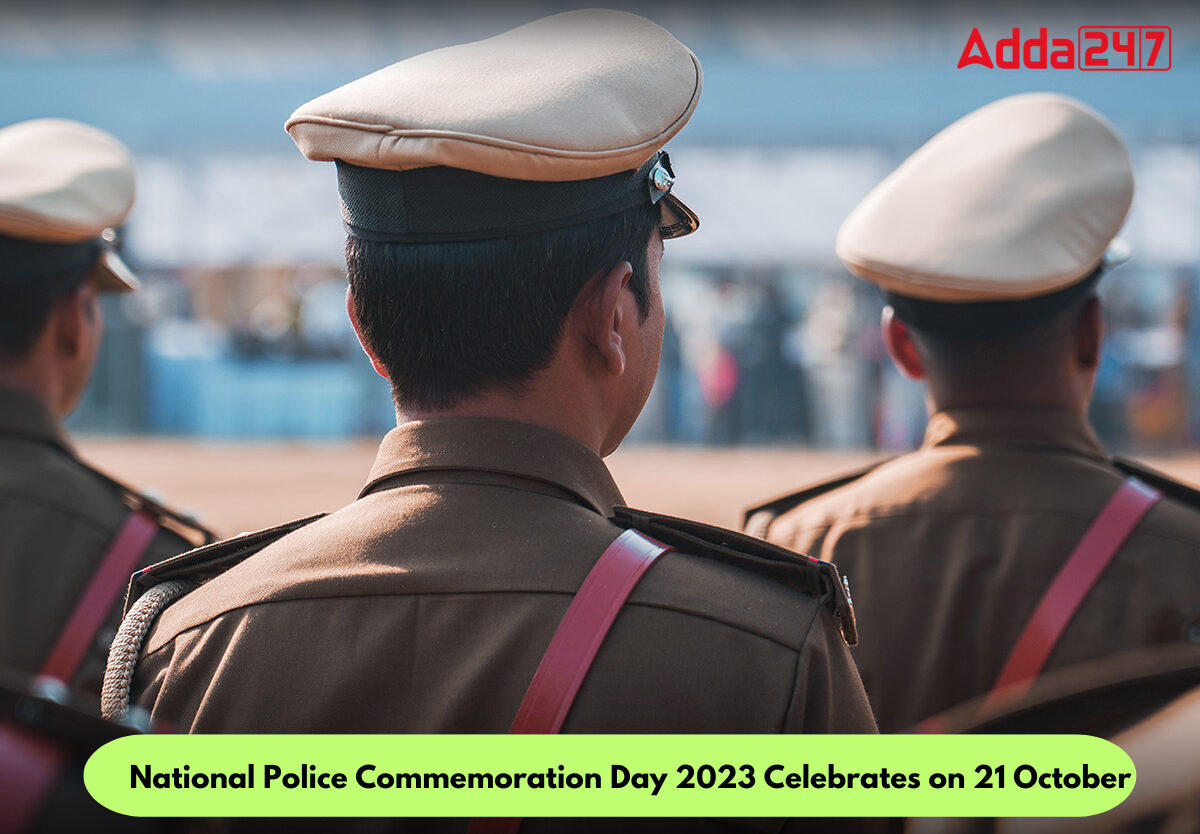 On October 21, 1959, ten courageous Policemen laid down their lives in a fierce ambush by heavily armed Chinese troops at Hot Springs in Ladakh. In their memory and that of all Police personnel who have made the ultimate sacrifice while on duty, October 21 is observed as Police Commemoration Day.
In 2018, Prime Minister Shri Narendra Modi Ji dedicated the National Police Memorial (NPM) in Chanakyapuri, New Delhi, to the nation on Police Commemoration Day. The NPM plays a pivotal role in giving Police Forces a sense of national identity, pride, unity of purpose, common history, and shared destiny.
The NPM is more than just a memorial; it is a site of pilgrimage and a place of reverence for Police personnel and citizens alike. It reminds all who visit of the tremendous sacrifices made by these brave men and women in uniform. The Memorial is open to the public on all days except Mondays.
Agreements News
9.IRCTC Partners With Zomato For Delivery Of Pre-Booked Meals
In a significant development for train travelers in India, the Indian Railway Catering and Tourism Corporation Ltd (IRCTC) has joined forces with the popular food delivery platform, Zomato. This strategic alliance aims to enhance the dining experience of railway passengers by offering a wider array of food options through IRCTC's E-Catering segment.
The collaboration aims to cater to the diverse culinary preferences of railway passengers, ensuring they have access to a variety of meals that suit their tastes and dietary requirements. The partnership is set to provide travelers with increased choices, convenience, and, ultimately, a more enjoyable and comfortable journey.
As part of this partnership, IRCTC has launched a Proof of Concept (PoC) at five prominent railway stations: New Delhi, Prayagraj, Kanpur, Lucknow, and Varanasi. This PoC allows passengers to order and receive pre-ordered meals through the IRCTC E-Catering portal, with the assistance of Zomato.
Appointments News
10.HP Appoints Ipsita Dasgupta as Senior Vice President & MD for India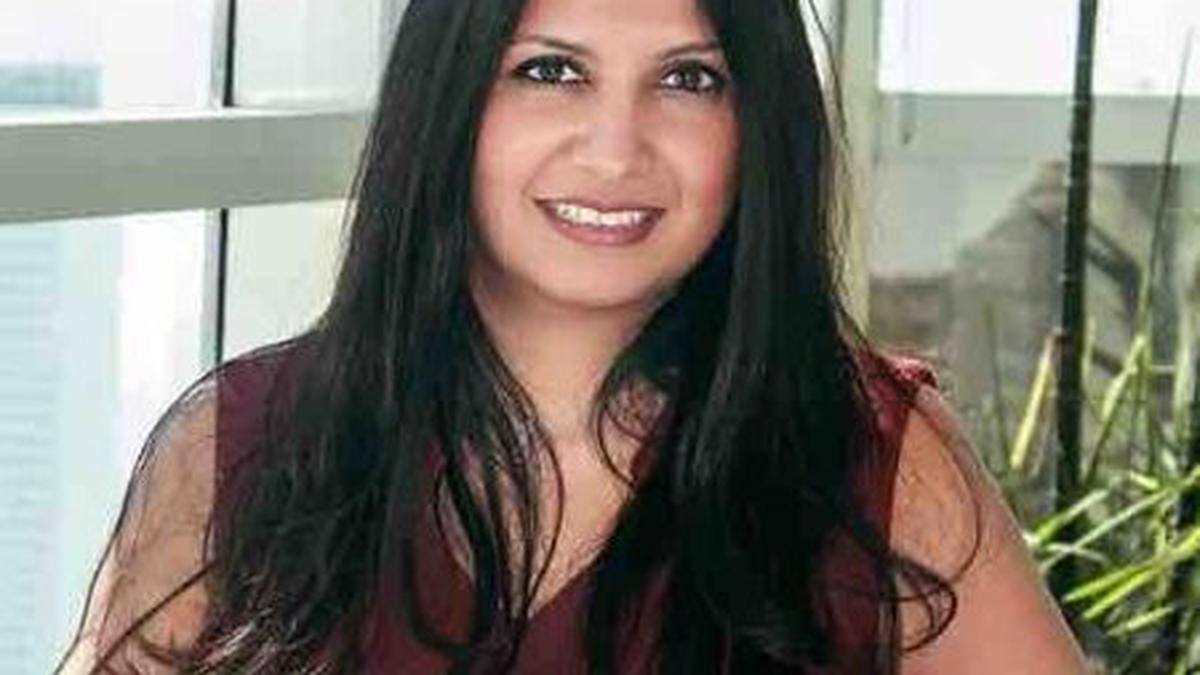 Hewlett-Packard (HP) has announced a significant leadership change with the appointment of Ipsita Dasgupta as the Senior Vice President & Managing Director for its India market. Ms. Dasgupta's role will encompass overseeing all facets of HP's strategy and profitability in the India, Bangladesh, and Sri Lanka regions.
Ipsita Dasgupta brings a wealth of experience and accomplishment to her role at HP. Her career includes key positions in esteemed organizations including the President of Corporate Strategy and Incubated Business at Star India. Additionally, she has played a vital role as the Chief Commercial Officer for South Asia and Greater China at General Electric Company.
With 24 years of international operating experience across various industries, her multifaceted career journey and her executive roles in both media and technology corporations position her as an ideal candidate to lead HP's endeavors in the India, Bangladesh, and Sri Lanka markets.
Awards News
11.Gujarat's Dhordo Awarded UNWTO's Best Tourism Village 2023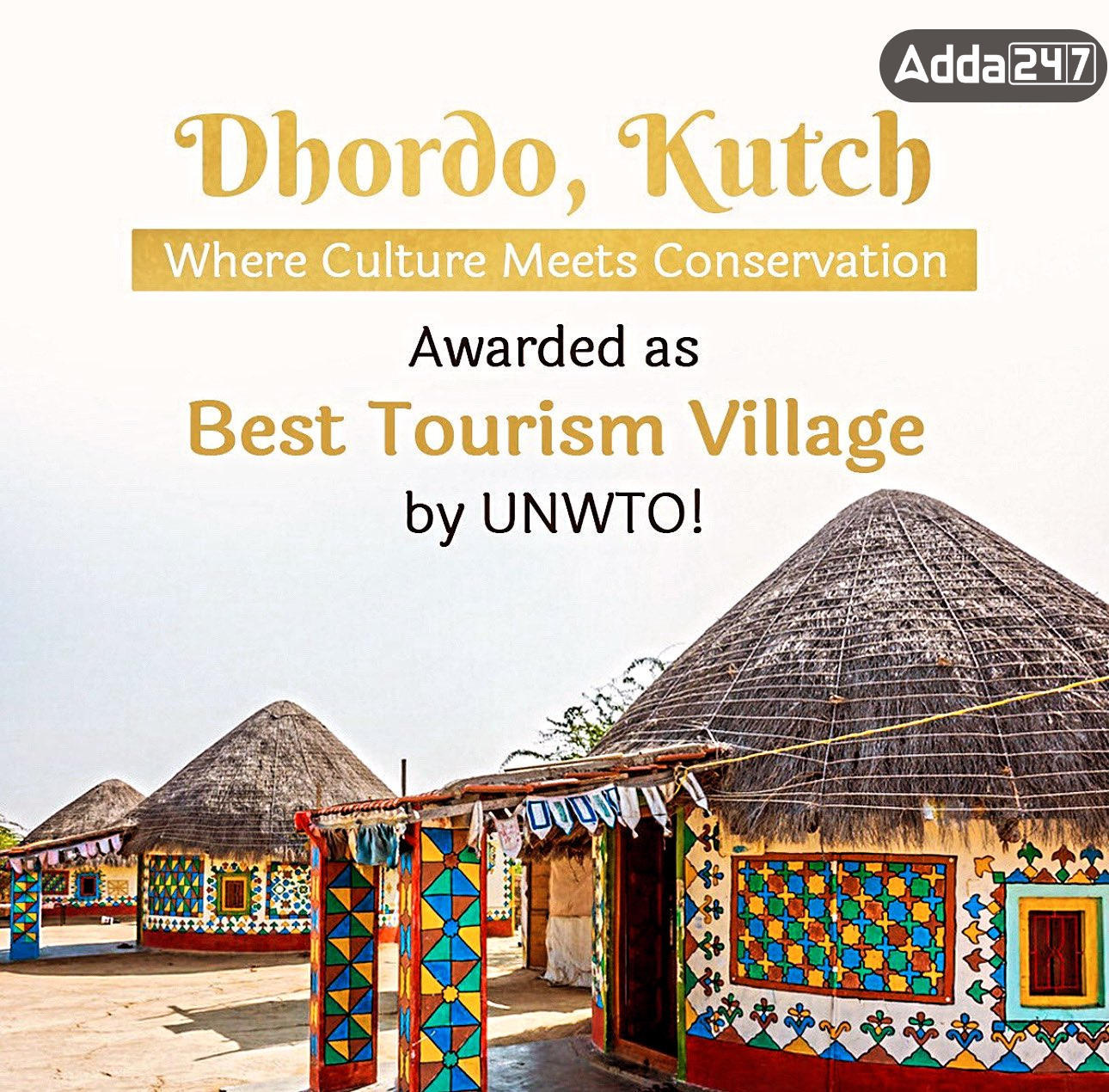 The beautiful village of Dhordo in Gujarat has garnered international recognition after it secured a place on the list of the 54 best tourism villages announced by the World Tourism Organization (UNWTO).
Dhordo village has recently hosted the inaugural Tourism Working Group Meeting of the G20, during India's presidency of the influential group. This gathering of global leaders in the enchanting landscapes of Dhordo showcased the village's capacity to host international events and highlighted its growing importance in the world of tourism.
The UNWTO's Best Tourism Villages 2023 accolade is a tribute to villages leading the way in nurturing rural regions, preserving landscapes, upholding cultural diversity, safeguarding local values, and celebrating culinary traditions.It was Launched in 2021.
12.West Bengal Governor Presents 'Durga Bharat Samman' Awards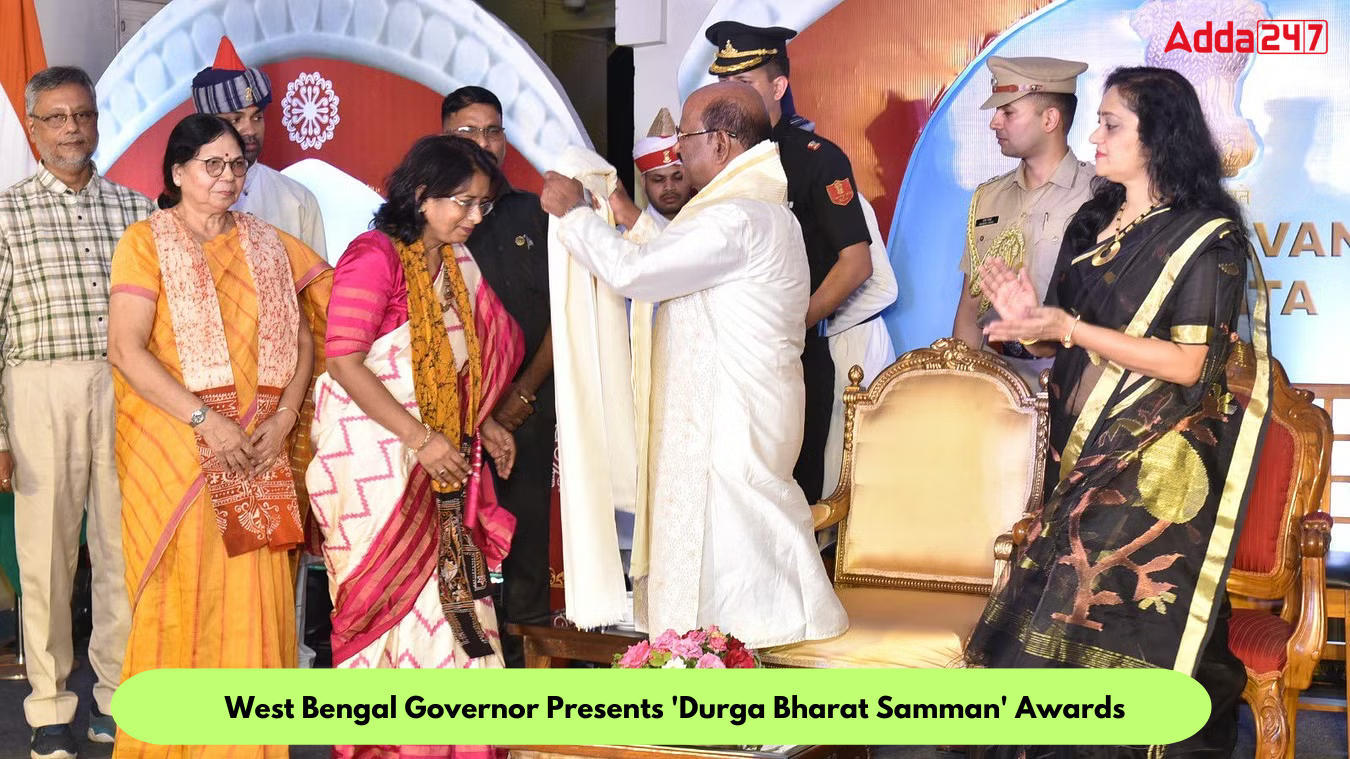 Hindustani classical vocalist and composer Pandit Ajoy Chakrabarty has been conferred with the prestigious 'Durga Bharat Samman' by the Governor of West Bengal, C V Ananda Bose.
Bose also conferred the award, in its first edition, on the Indian Space Research Organisation (ISRO) for its recent successful 'Chandrayaan' mission, besides the Garden Reach Shipbuilders & Engineers (GRSE).
Visva-Bharati, a renowned central university, was also honored with the 'Durga Bharat Samman.' The accolade acknowledges the institution's unwavering commitment to providing quality education, research, and its role in nurturing future leaders and thinkers.
All four recipients of the 'Durga Bharat Samman' were not only honored with this prestigious award but were also presented with a cash prize of Rs 1 lakh each, a plaque, and a citation. These tokens of appreciation serve as a testament to their exceptional dedication, commitment, and achievements in their respective fields.
Science & Technology News
13.Gaganyaan TV-D1 Mission Takes a Historic Leap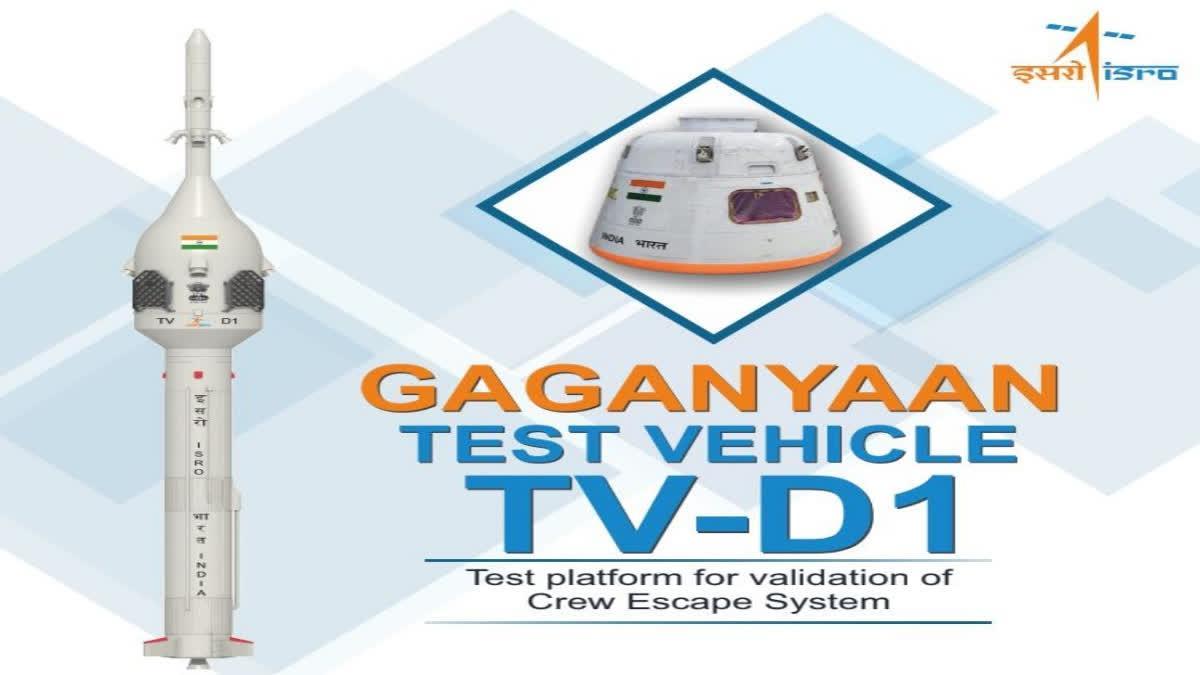 In a historic moment for India's ambitious human space mission, the Test Vehicle-D1 (TV-D1), designed for the ISRO's Gaganyaan program, successfully took flight. The launch marked a significant milestone in India's space endeavors.
The TV-D1 launch aimed to achieve several critical mission objectives. These are: 1. Flight Demonstration and Evaluation of Test Vehicle Subsystems. 2. Crew Escape System Evaluation. 3. Crew Module Characteristics Assessment and 4. Deceleration System Demonstration at Higher Altitudes.
The successful TV-D1 launch not only signifies a remarkable achievement for India's space program but also reaffirms the nation's commitment to exploring the possibilities of human space travel. As India moves closer to its goal of launching astronauts into space, this mission paves the way for a brighter future in space exploration.
14.ISRC Report: Blueprint For India's Dominance In The Semiconductor Sector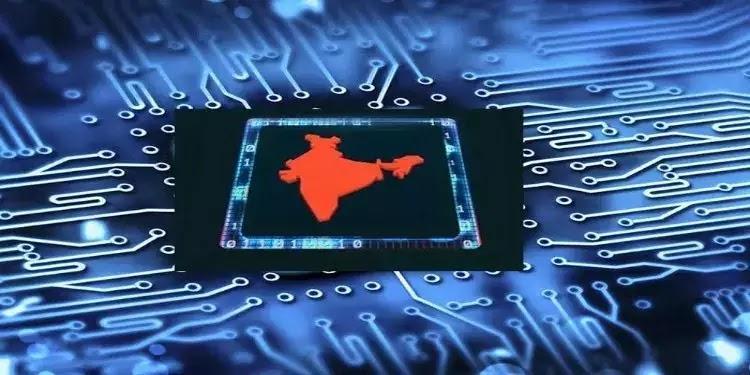 The India Semiconductor R&D Committee recently handed over a comprehensive report on the India Semiconductor Research Center (ISRC) to Union Minister of State for Skill Development & Entrepreneurship and Electronics & IT, Shri Rajeev Chandrasekhar.
This report outlines a strategic roadmap that aims to place India at the forefront of global semiconductor research and innovation The report comprehensively identifies the pillars of ISRC, which include Advanced Silicon, Packaging R&D, Compound/Power Semiconductor, and Chip Design & EDA (Electronic Design Automation). These pillars form the foundation of ISRC's mission to propel India's semiconductor capabilities and research.
The ISRC report is not merely a short-term plan; it's part of a decadal strategy. The ISRC is set to have a profound impact on India, its young scientists, researchers, and startups, aligning seamlessly with Prime Minister Modi's vision for 'Viksit Bharat' (Developed India). Over the next four to five years, the ISRC aims to become a global leader in semiconductor research and innovation.
15.Google Launches DigiKavach Program to Fight Online Financial Frauds in India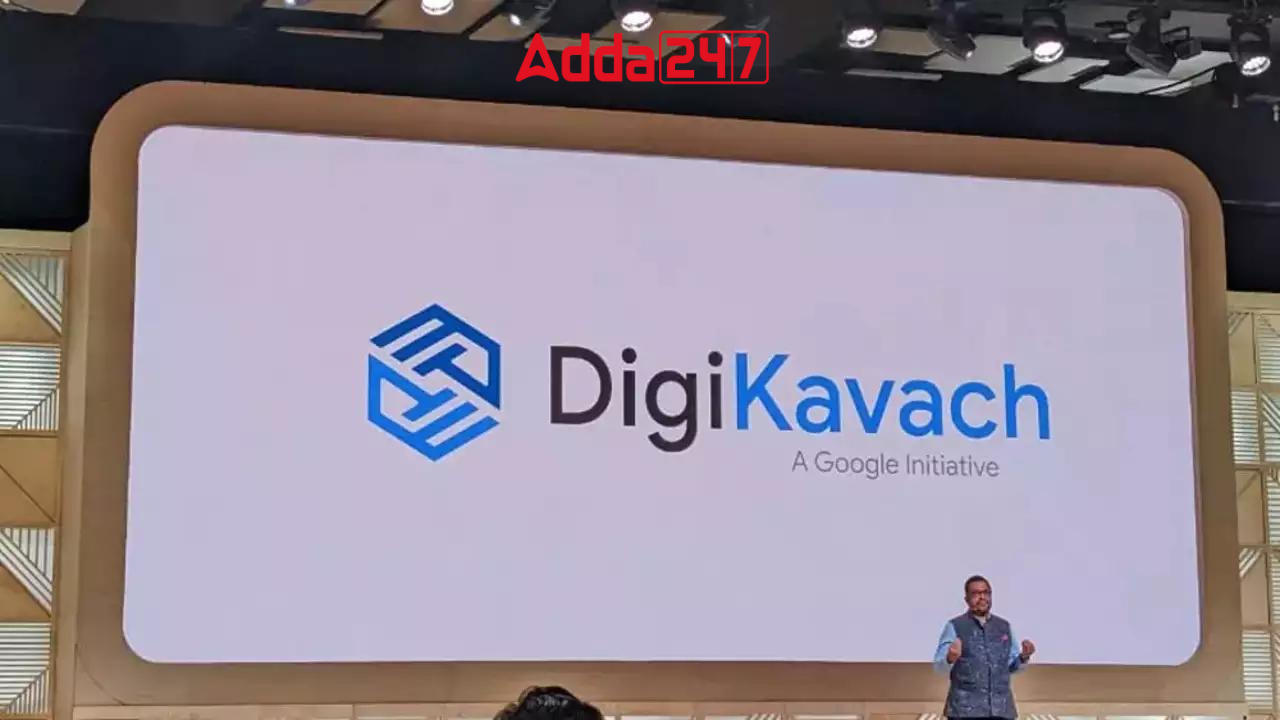 Tech giant Google has taken a proactive step to address the growing concern of online financial frauds in India. Through its new program, DigiKavach, Google aims to combat these fraudulent activities by understanding the strategies
Google's DigiKavach program involves a comprehensive study of the methods and modus operandi used by online scammers. By gaining insights into the tactics employed by fraudsters, Google can better develop strategies to counter these fraudulent activities.
One of the primary objectives of DigiKavach is to create and implement countermeasures to combat emerging online scams. Google is actively working to enhance its security infrastructure to protect Indian users from scams, malware, and online fraud.
Important Current Affairs of 21 October 2023
Get all the International, National, Sports, Economy, latest schemes and appointments and current affairs updates with Adda247 Headlines of the day. Adda247 headlines of the day brings you the best accumulation of the daily updates. Stay updated with us!