The General Awareness Section
plays an important role in scoring well above cut off marks in any competitive exam. The
Banking Awareness and Static Awareness questions asked in the General Awareness Section are based on Current Affairs mainly.
So you need to prepare well this section to score good marks.
Here is the Daily GK Update to get you acquainted with the top events that made the headlines today!

1. Ajay Bhadoo appointed as Joint Secretary to the President
i. The Appointments Committee of the Cabinet approved the appointment of Ajay Bhadoo as Joint Secretary to President Ram Nath Kovind.
ii. Bhadoo, a Gujarat batch IAS officer is currently serving as the Vadodara Municipal Commissioner.
2. Chandrayaan-2, India's second moon mission launched
i. Indian Space Research Organisation launched Chandrayaan 2 from Satish Dhawan Space Center at Sriharikota.
ii. It was launched by GSLV MkIII-M1 Vehicle at 14:43 hours IST. The lander-Vikram will land near South Pole of the moon on Sep 7, 2019.
iii. Chandrayaan 2 is India's 2nd moon mission.
Static/Current Takeaways Important For RRB NTPC/IBPS RRB Mains:
ISRO Director: K. Sivan; Headquarters: Bengaluru; Established in: 1969.
Chandrayaan-1 was launched by ISRO on October 22, 2008 from Sriharikota
State News
3. Raksha Mantri Inaugurates Ujh and Basantar Bridges in J&K
i. Raksha Mantri inaugurated the 1 kilometre long Ujh bridge in Kathua district and 617.40 Metre long Basantarbridge in Samba district of J&K. 1 Km long Ujh bridge is the longest bridge constructed by Border Roads Organisation(BRO).
ii. These bridges will provide smooth connectivity and are vital for the Army for deployment on border areas. These bridges will be a big relief for the local people of border villages of Kathua and Samba sector as road connectivity.
Static/Current Takeaways Important For RRB NTPC/IBPS RRB Main :
Union Defence Minister: Rajnath Singh.
4. Telangana govt, WEF Centre set to send medical supplies via drones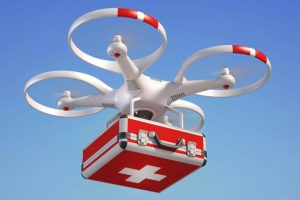 i. Telangana Government and the World Economic Forum's Centre for the Fourth Industrial Revolution Network yesterday announced that they are set to launch an innovative project to deliver emergency medical supplies such as blood and vaccines via drones.
ii. This pilot project, called Medicine from the Sky, will run in partnership with the State Government and HealthNet Global Limited.
Static/Current Takeaways Important For RRB NTPC/IBPS RRB Main 2019:
CM of Telangana: K Chandrashekhar Rao; Capital of Telangana: Hyderabad.
Governor of Telangana: ESL Narasimhan.
5. Chengalpet, Tenkasi to be new districts in Tamil Nadu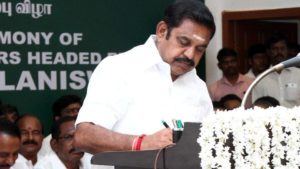 i. The number of districts in Tamil Nadu will go up to 35 as the government announced its decision to carve out Tenkasi district from Tirunelveli district and Chengalpet district from Kancheepuram district will become the 34th and 35th districts of Tamil Nadu.
Static/Current Takeaways Important For RRB NTPC/IBPS RRB Main 2019:
CM of Tamil Nadu: E.K. Palaniswami; Governor of Tamil Nadu: Banwarilal Purohit.
Capital of Tamil Nadu: Chennai.
Awards
6. Vocalist S Sowmya wins Sangita Kalanidhi award
i. Vocalist S. Sowmya has been chosen for the Sangita Kalanidhi award of the Music Academy.
ii. She will preside over the 93rd annual conference of the Academy.
iii. She holds a Master's degree in Chemistry and Indian music and obtained a doctorate from the University of Madras.
iv. The Sangita Kalanidhi and other music awards will be conferred on the awardees at the Sadas of Music festival, on January 1, 2020.
Summits and Conferences
7. Lucknow to host DefExpo 2020
i. Lucknow will host the 11th biennial edition of DefExpo from February 5 to 8, 2020.
ii. The focus of the Expo will be on "Digital transformation of defence".
iii. The main theme of DefExpo India-2020 will be "India: the emerging defence manufacturing hub".
Static/Current Takeaways Important For EPFO/LIC ADO Mains:
Defence Minister of India: Rajnath Singh.
8. 5th International Police Expo 2019, New Delhi
i. The International Police Expo 2019, focused on everything related to police forces, their welfare and fitness, also showcases the latest equipment required for safety and protection of society.
ii. Over 25 countries are showcasing advanced firearms, combat or armoured vehicles a plethora of disruptive technologies in cyber security, drones, homeland security, and safety and rescue at this Expo at Pragati Maidan, in New Delhi.
Static/Current Takeaways Important For EPFO/LIC ADO Main:
The International Criminal Police Organization (INTERPOL): Lyon, France.


9. Adam Peaty breaks 57 seconds barrier & 100m breaststroke world record
i. The Britain swimmer Adam Peaty has break the world record in the men's 100 metre breaststroke at the World Championships in Gwangju, South Korea.
ii. He smashed the previous record of 57.10 seconds that was set by him at last year's European Championships, after winning the semi finals in 56.88 seconds.
iii. Adam Peaty has now swum the event 1.4 seconds faster than anyone else in history.
10. Hima Das returns to 400m run, grabs 5th gold
i. Indian sprinter Hima Das extended her sensational run by claiming her fifth gold of the month as she returned to her pet 400m competition with a season-best time of 52.09 seconds in Nove Mesto, Czech Republic.
ii. She is fondly called the 'Dhing Express'.
11. First Indian boxer to win gold at President's Cup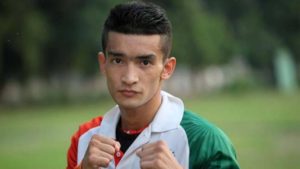 i. Shiva Thapa became India's first gold-medallist at the President's Cup boxing tournament after getting a walkover in the finals in Astana, Kazakhstan.
ii. Making his international debut in the newly-introduced Olympic category of 63kg.
iii. Thapa was to fight Kazakhstan's Zakir Safiullin in the summit clash.
Static/Current Takeaways Important For EPFO/LIC ADO Main 2019:
PM of Kazakhstan : Askar Mamin; Capital of Kazakhstan: Nur-Sultan.
Currency of Kazakhstan: Kazakhstani Tenge.
12. Indian bodybuilder Ravinder Malik clinches Mr South Asia title
i. Indian bodybuilder Ravinder Kumar Malik has clinched Mr. South Asia title. He has crowned the overall champion at 12th South Asian Bodybuilding and Physique Sports Championship in Kathmandu.
ii. Malik, the winner of 80 kg category, Afghanistan won team championship by securing a top position with 535 points. Host Nepal finished second with 445 points, while India remained third with 380 points.
Static/Current Takeaways Important For EPFO/LIC ADO Main 2019:
PM of Nepal: K P Sharma Oli; Capital of Nepal: Kathmandu.
President of Nepal: Bidhya Devi Bhandari; Currency of Nepal: Nepalese rupee.
13. Shooting Junior World Cup: Aishwarya Pratap Singh clinches gold
i. Shooting Junior World Cup, Aishwarya Pratap Singh Tomar clinched gold with a junior world record in the final of rifle 3-position event in Suhl Germany.
ii. India finished the ISSF tournament on top of the table with 10 gold, nine silver and five bronze for a total of 24 medals.
14. Japan's Akane Yamaguchi wins Indonesia Open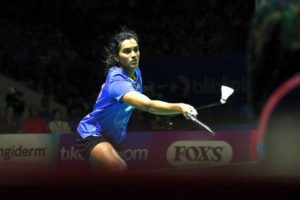 i. Japan's Akane Yamaguchi wins Indonesia Open BWF Tour Super 1000 tournament held in Jakarta, Indonesia.
ii. She defeated India's P.V. Sindhu in the title clash by 21-15, 21-16.
15. Manny Pacquiao wins WBA welterweight title
i. Filipino legend Manny Pacquiao claimed the WBA welterweight championship after scoring a split-decision win against Keith Thurman.
ii. He ended the American Keith Thurman's undefeated run at the MGM Grand, where two judges had the fight 115-112 in favour of the 40-year-old Pacquiao.
16. Shane Lowry wins British Open
i. Irishman Shane Lowry wins British Open to claim his first major golfing title at Royal Portrush.
ii. He became the 2nd player from the Republic of Ireland, after Padraig Harrington in 2007 and 2008, to lift the Claret Jug.
17. LJP MP Ram Chandra Paswan passes away
i. Lok Janshakti Party MP from Bihar's Samastipur Ram Chandra Paswan passed away.
ii. He was the younger brother of Union minister and LJP chief Ram Vilas Paswan.
iii. Ramchandra, a four-time MP was first elected to the Lok Sabha in 1999 from Bihar's Rosera (SC) constituency.