Read the most important current affairs of 23 September 2023. Today Current Affairs covers the headlines on 'International Lawyers Conference', Best Tourism Village of India,  Indigenous Dhruvastra Missile, AI Chatbot for PM-Kisan Scheme, Greece in the UNESCO's World Heritage List, International Day of Sign Languages 2023.

Top 20 Current Affairs and News Headlines of 23 September 2023
National News
1.PM Modi attends the 'International Lawyers Conference' in New Delhi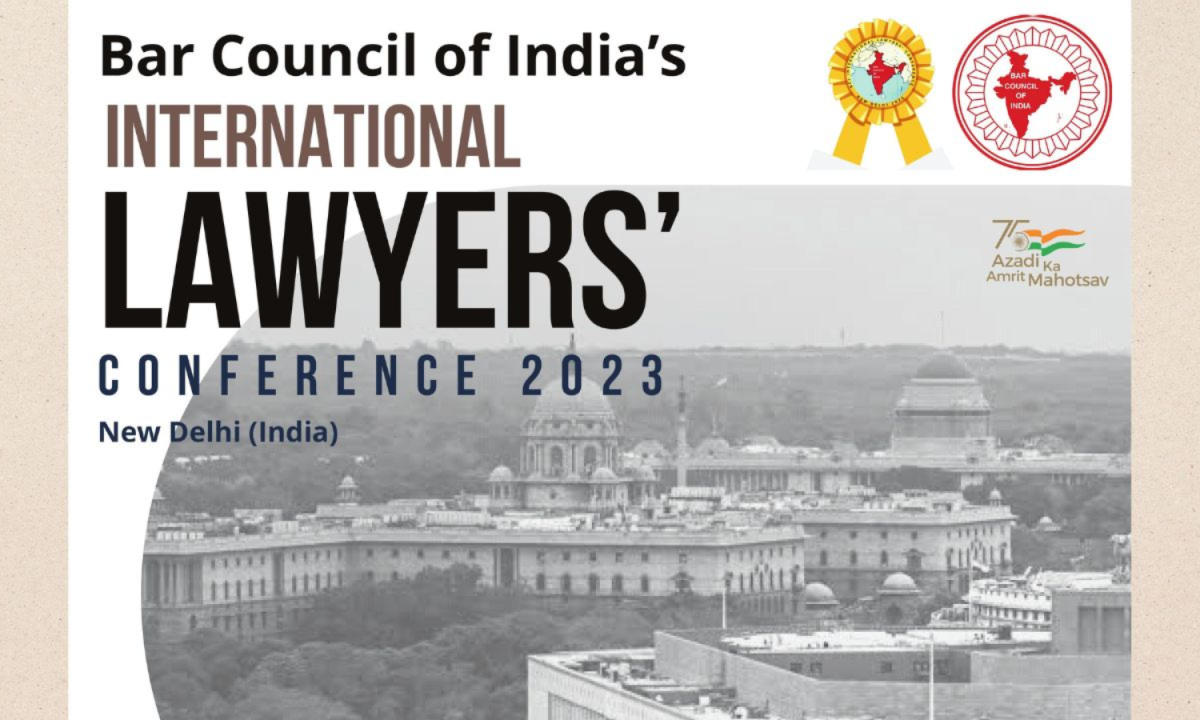 Prime Minister Narendra Modi inaugurated the 'International Lawyers' Conference 2023' at New Delhi's Vigyan Bhawan today. This conference, organized by the Bar Council of India, has brought together legal experts from across the globe to deliberate on the theme 'Emerging Challenges in Justice Delivery System.'
The event, scheduled for September 23 and 24, marks the first of its kind in India and aims to facilitate discussions on pressing legal issues of both national and international significance. The primary objective of the International Lawyers' Conference 2023 is to serve as a platform for meaningful dialogue and discussion on various legal topics.
The conference is designed to foster the exchange of ideas and experiences among legal professionals and strengthen international cooperation while enhancing the understanding of legal issues. Throughout the two-day event, experts and participants will delve into a wide range of topics that are shaping the legal landscape.
2.Prime Minister Modi To Launch 9 Vande Bharat Express Trains On 24th Of September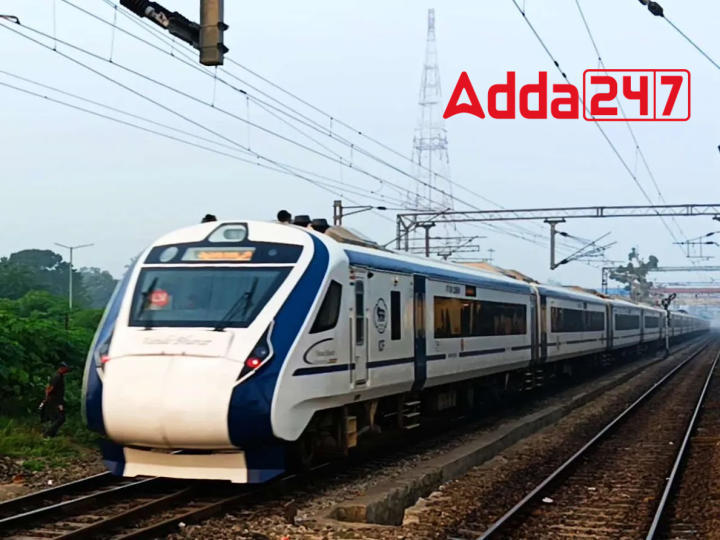 Prime Minister Narendra Modi is all set to flag off nine Vande Bharat Express trains on Sunday, September 24th, according to ministry officials.
Among these nine trains, the Indian Railways is launching two trains for West Bengal's Howrah and Tamil Nadu's Chennai, with one each for Kerala, Odisha, Telangana, Gujarat, and the poll-bound state of Rajasthan. These semi-high-speed trains are configured with eight coaches and are expected to offer a significant boost to the country's rail connectivity.
The nine new routes that will be inaugurated on Sunday are as follows:

| SNo | Origin | Destination |
| --- | --- | --- |
| 1 | Ranchi | Howrah |
| 2 | Patna | Howrah |
| 3 | Vijayawada | Chennai |
| 4 | Tirunelveli | Chennai |
| 5 | Rourkela | Puri |
| 6 | Udaipur | Jaipur |
| 7 | Kasaragod | Thiruvananthapuram |
| 8 | Jamnagar | Ahmedabad |
| 9 | Hyderabad | Bengaluru |
3.Prime Minister Modi's Visit to Varanasi: Laying the Foundation Stone of an International Cricket Stadium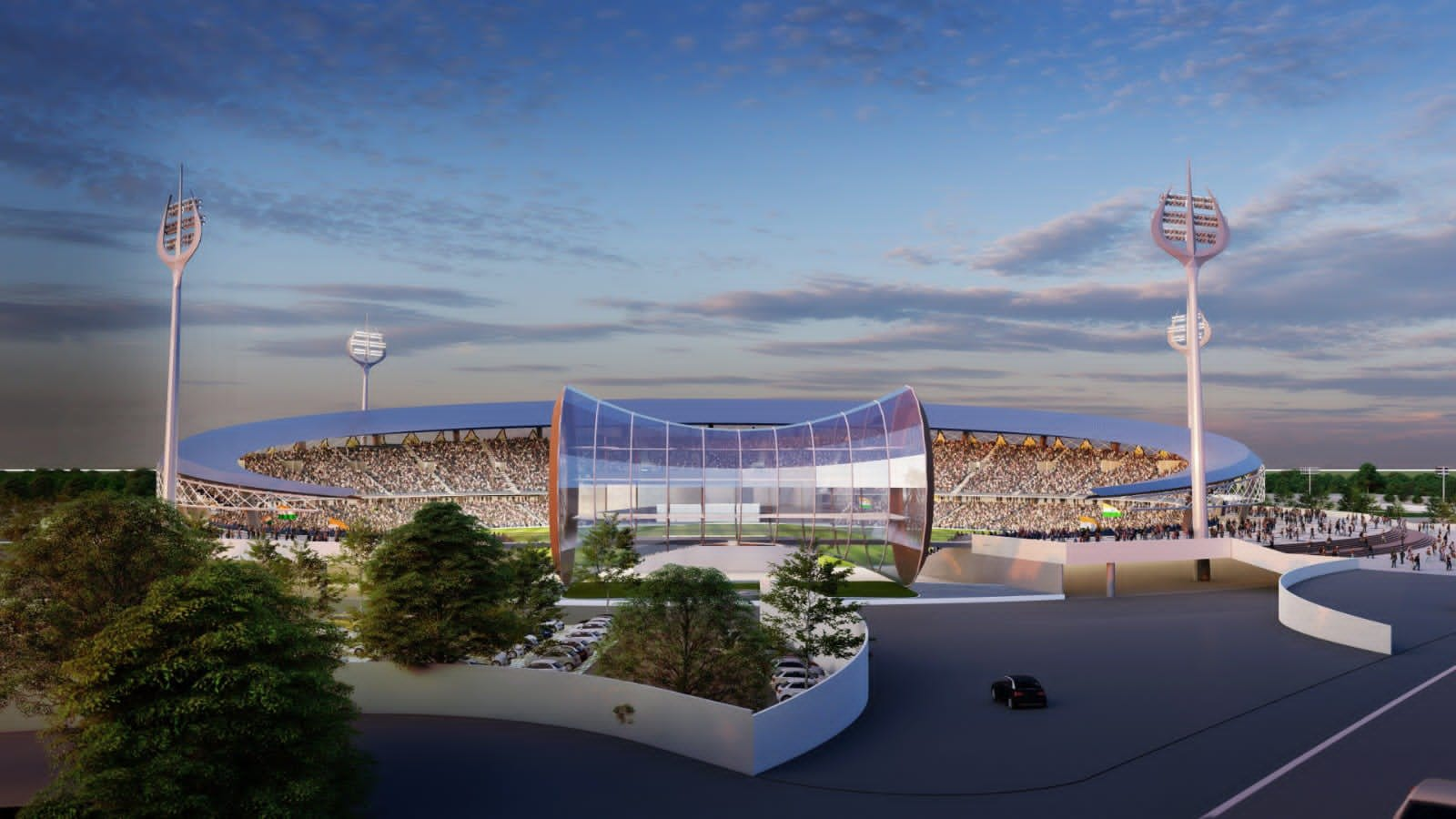 Prime Minister Narendra Modi recently visited Varanasi, his Lok Sabha constituency, to mark several significant milestones. During his visit, he laid the foundation stone of an international cricket stadium in Ganjari, Rajatalab, aimed at realizing his vision of developing world-class sports infrastructure.
International Cricket Stadium in Varanasi located at Ganjari, Rajatalab is build at a Cost of Approximately Rs 450 crore. The thematic architecture of the stadium draws inspiration from Lord Shiva, incorporating elements such as crescent-shaped roof covers, trident-shaped floodlights, and ghat steps-based seating arrangements. The stadium is part of Prime Minister Modi's vision to develop modern and world-class sports infrastructure.
Prime Minister, additionally, participated in the closing ceremony of the Kashi Sansad Sanskritik Mahotsav at the Rudraksha International Cooperation and Convention Centre and inaugurated 16 Atal residential schools built across Uttar Pradesh.
International News
4.China and Syria Announce Strategic Partnership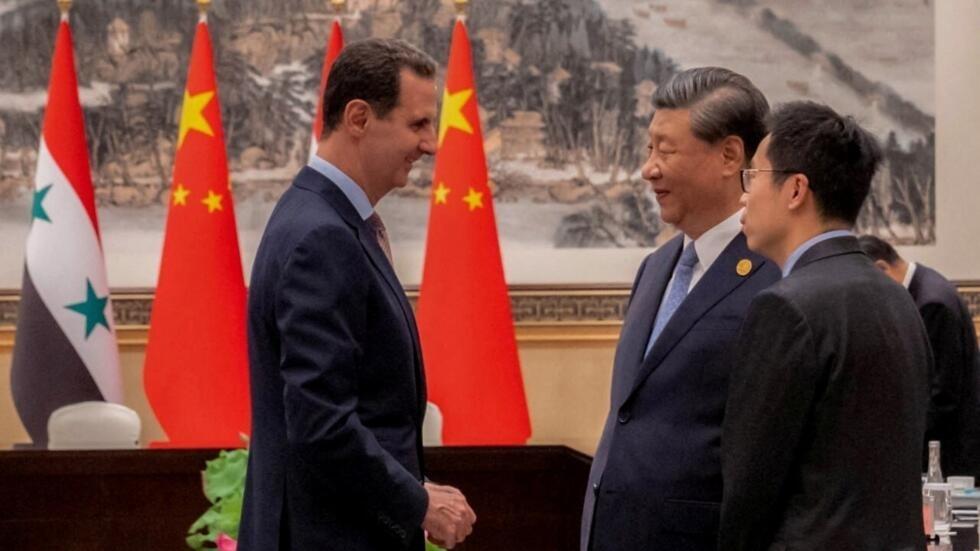 In a significant diplomatic development, China and Syria have formally announced the establishment of a strategic partnership. This announcement came during a meeting between Chinese leader Xi Jinping and Syrian President Bashar Assad in Hangzhou, China, as the city prepared to host the Asian Games.
Amid the backdrop of an unstable international environment, Xi Jinping emphasized China's commitment to supporting Syria and vice versa. The leaders pledged to strengthen their cooperation, not only to bolster their own interests but also to uphold international fairness and justice. This move aligns with China's strategy to position itself as a counterbalance to the U.S.-led international order.
5.I2U2 Group of India, Israel, UAE & US announces joint space venture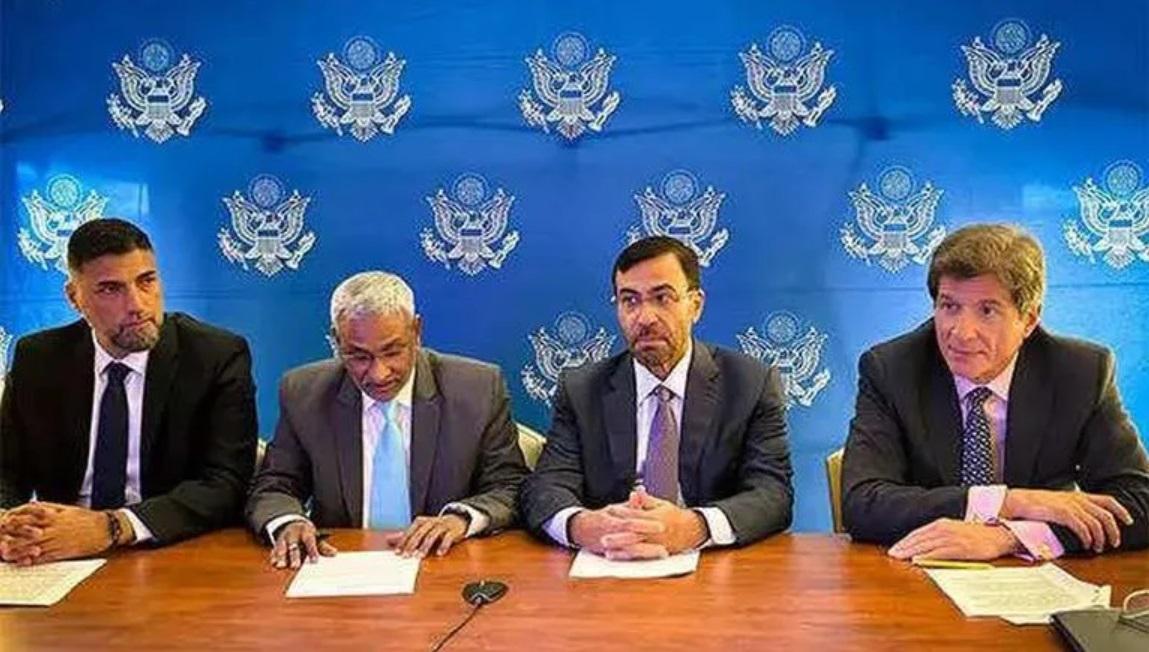 The I2U2 group comprising India, Israel, the United Arab Emirates (UAE), and the United States has unveiled an ambitious joint space venture. This collaborative initiative aims to create a groundbreaking space-based tool with wide-ranging applications for policymakers, institutions, and entrepreneurs.
The announcement follows India's recent successful lunar mission, marking a significant milestone for the quartet's space exploration efforts. Against the backdrop of India's triumphant lunar soft-landing, the I2U2 group, consisting of four nations deeply engaged in space exploration, has come together to pioneer a unique space-based tool.
The core of this project revolves around harnessing the space-based observation data and capabilities possessed by the four I2U2 partner nations. The objective is to leverage this data to create a distinctive tool with applications spanning multiple domains.
State News
6.Biswanath Ghat In Assam, Has Been Chosen As The Best Tourism Village of India In 2023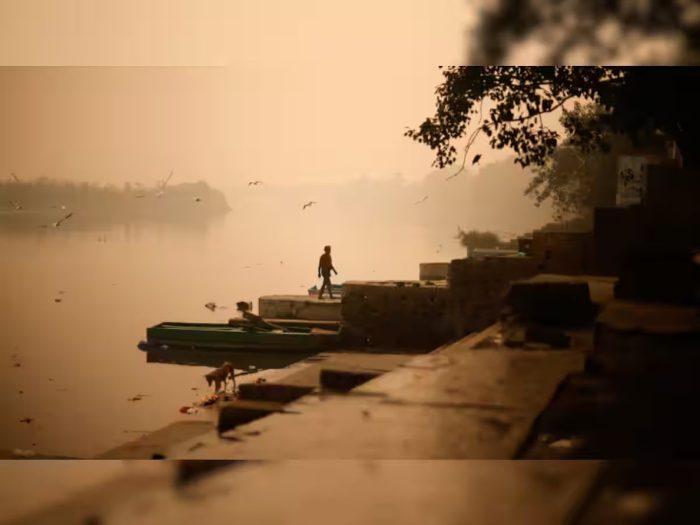 The Ministry of Tourism has declared Biswanath Ghat in Assam as the Best Tourism Village of India for the year 2023. This recognition comes after an extensive selection process that involved reviewing 791 applications from 31 different states and union territories across the country. Assam Chief Minister Himanta Biswa Sarma expressed his delight at this achievement, highlighting the immense efforts made by the government to promote rural tourism in the state.
Biswanath Ghat, situated to the south of Biswanath Chariali Town, is famously referred to as 'Gupta Kashi.' This name is derived from the ancient Biswanath temple in the town and draws a parallel with Kashi during the illustrious Gupta Empire era. This picturesque ghat is adorned with a collection of temples dedicated to various deities. Notably, a Shiva temple graces the confluence of the Bridhaganga (Burigonga) River with the Brahmaputra.
Defence News
7.Indian Defence Acquisition Council (DAC) Has Officially Approved The Indigenous Dhruvastra Missile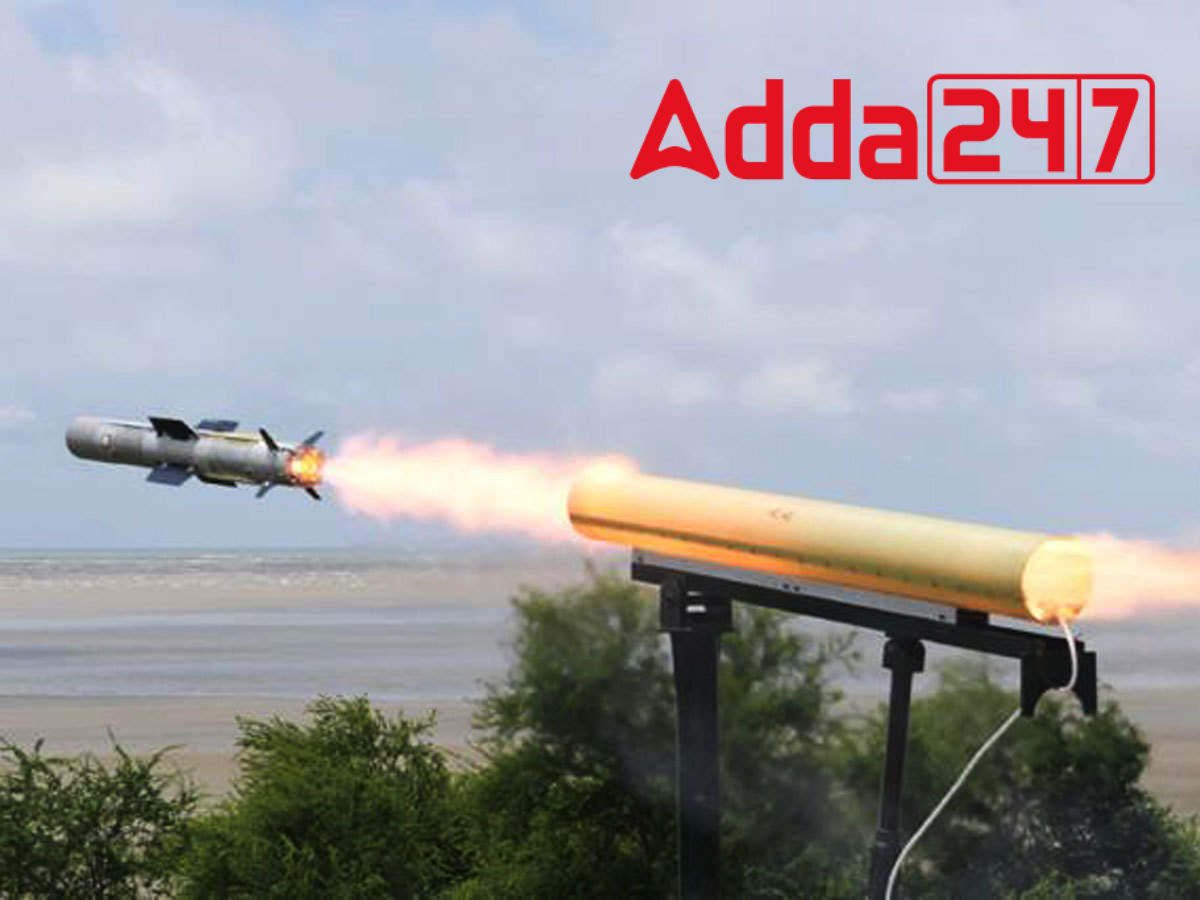 India's Defence Acquisition Council (DAC) has given the green light to several capital acquisition proposals, including the indigenous Dhruvastra short-range air-to-surface missile.
This precision-guided weapon is designed for deployment on the indigenously built DHRUV MK-IV helicopters and is poised to elevate India's combat capabilities against enemy tanks and armored vehicles significantly.
The Dhruvastra missile is a third-generation, fire-and-forget anti-tank guided missile (ATGM) system, renowned for its versatility in engaging and neutralizing enemy tanks and armored vehicles. With a range spanning from 500 meters to an impressive 7 kilometers, Dhruvastra can engage targets across a wide spectrum. This extensive reach ensures that enemy tanks and armored vehicles are within its striking distance.
8.Israel unveiled its cutting-edge main battle tank, the Merkava Mark 5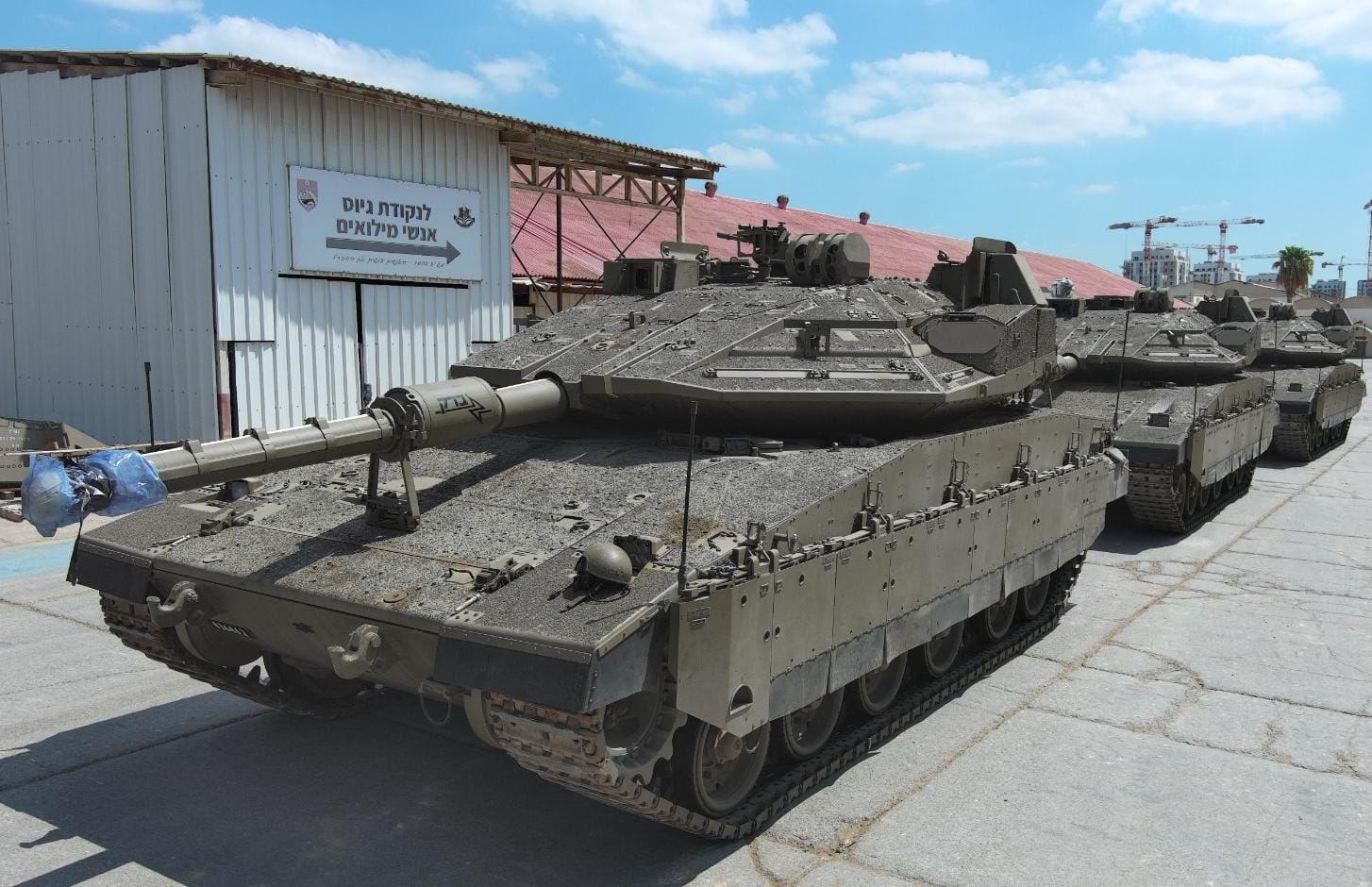 Israel unveiled its cutting-edge main battle tank, the Merkava Mark 5, known as "Barak," signifying a significant leap in technological advancement and military capability. The development of the Barak tank involved collaboration between the Israeli Defense Ministry's Armored Vehicles Directorate, the IDF's Ground Forces, Armored Corps, and multiple Israeli defense companies, including Elbit Systems, Rafael, and the Israel Aerospace Industries' subsidiary, Elta.
The Barak tank represents a remarkable achievement in the field of armored warfare, showcasing Israel's commitment to advancing its defense capabilities. This 5th-generation tank builds upon the legacy of earlier Merkava models, incorporating cutting-edge technologies and innovations.
The Barak tank is equipped with a network of sensors designed for target detection. This sensor data can be seamlessly shared with other military units, facilitating improved enemy detection and coordination on the battlefield.
Economy News
9.JP Morgan to Add Indian Government Bonds to Emerging Market Benchmark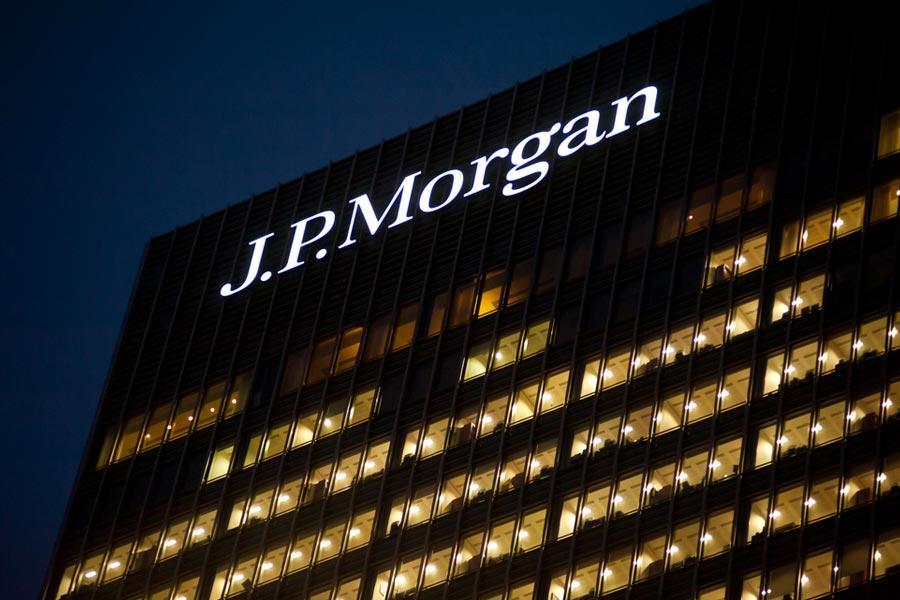 JP Morgan Chase & Co. is set to include Indian government bonds in its renowned benchmark emerging-market index. This long-anticipated move is expected to attract substantial foreign investments into India's debt market.
The inclusion of Indian government bonds in the JP Morgan Government Bond Index-Emerging Markets is scheduled to take effect from June 28, 2024. India will have a maximum weight of 10% on this index, as outlined in a statement.
JPMorgan's decision to include Indian government bonds in its index is attributed to India's introduction of the FAR (Fully Accessible Route) program in 2020 and its substantial market reforms aimed at facilitating foreign portfolio investments. A survey conducted among benchmark investors revealed that nearly three-quarters of respondents supported India's inclusion in the index.
Banking News
10.Axis Bank Launched 'NEO For Business' Banking Platform For MSMEs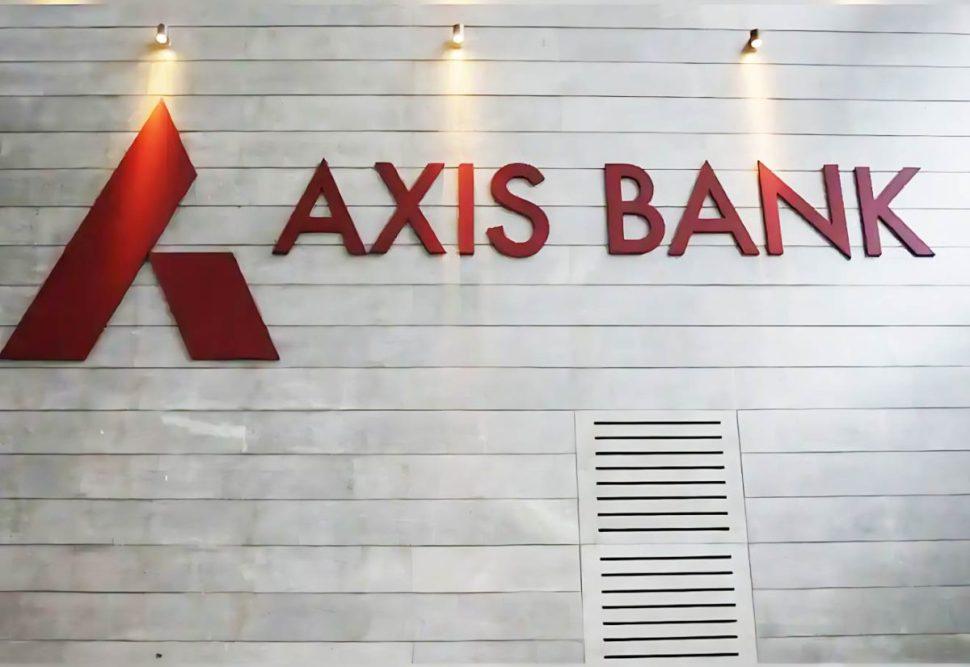 In a strategic move to cater to the evolving needs of Indian Micro, Small, and Medium Enterprises (MSMEs), Axis Bank has recently unveiled its groundbreaking Transaction Banking platform, 'NEO for Business.' This innovative digital offering is designed to comprehensively address the real-time requirements of MSMEs, marking a significant milestone in the landscape of business banking in India.
"NEO for Business" is built to create a distinctive first Transaction Banking platform for MSMEs. It has a contemporary UI/UX along with bank-grade security features. NEO for Business,  will  transform the Transaction Banking landscape for MSMEs by creating a strong digital ecosystem to solve all the evolving needs of MSMEs.
NEO for Business' offers a resolution to their diverse requirements by offering a wide range of products and services through a unified platform. This platform, originally designed for corporate banking clients, delivers a full array of digital banking products and services.
11.The Finance Ministry Predicts 6.5% Real GDP Growth For India In FY24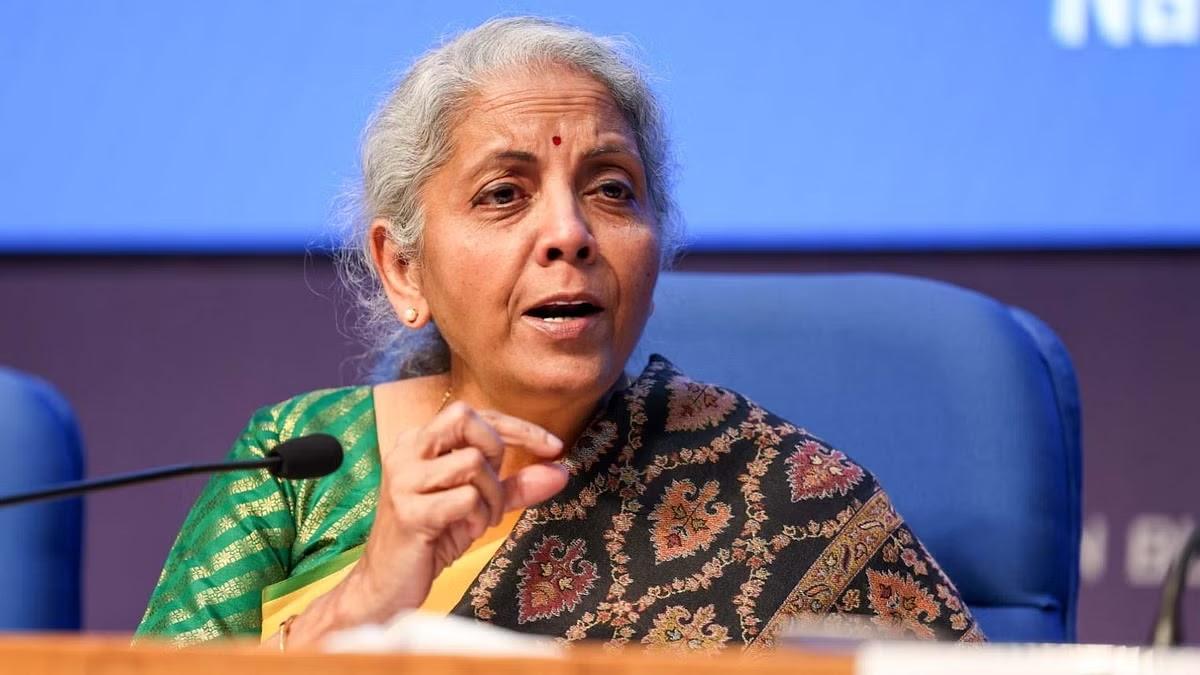 The Union Ministry of Finance recently released its Monthly Economic Review for August 2023, confirming its confidence in a 6.5 percent real GDP growth projection for FY24, characterized by balanced risks.
The report starts by celebrating India's robust economic growth in the first quarter of FY24, with a remarkable 7.8 percent increase in real GDP. This growth was primarily fueled by strong domestic demand for both consumption and investment. The government attributed this to improved corporate profitability, increased private capital formation, and a surge in bank credit growth.
The report also highlighted the government's effective measures in controlling inflation. Core inflation reached a 40-month low, and both core inflation and food inflation eased from the July figures. Consumer food price inflation, a critical concern for households, decreased to 9.9 percent in August.
Business News
12.Gautam Adani's Ambitious Vision for Dharavi: Transforming Asia's Largest Slum into a Modern City Hub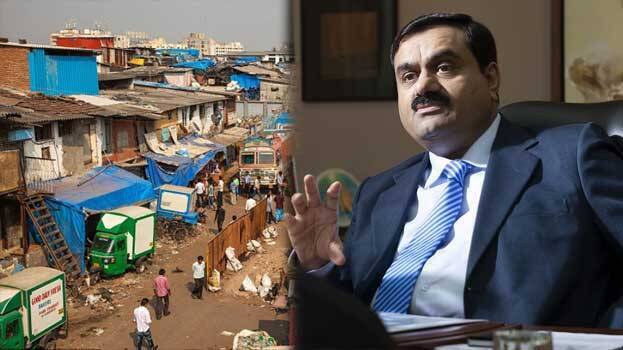 Gautam Adani expressed his commitment to transforming Dharavi into a modern city hub. He plans to support small industries, create new job opportunities, especially for young people and women, and establish training and research centers. Adani envisions an organized marketplace in line with India's Open Network for Digital Commerce to be part of the redevelopment plan.
Dharavi, one of Asia's largest slums, located in the heart of Mumbai, has long been a focal point for discussions on urban development and improving living conditions for its 1 million residents.
In the late 1800s, Dharavi was home to potters, leather tanners, artisans, and embroidery workers who established trade and businesses in the region. Over time, slum dwellers settled here, constructing huts in an unplanned manner.
Important Days News
13.International Day of Sign Languages 2023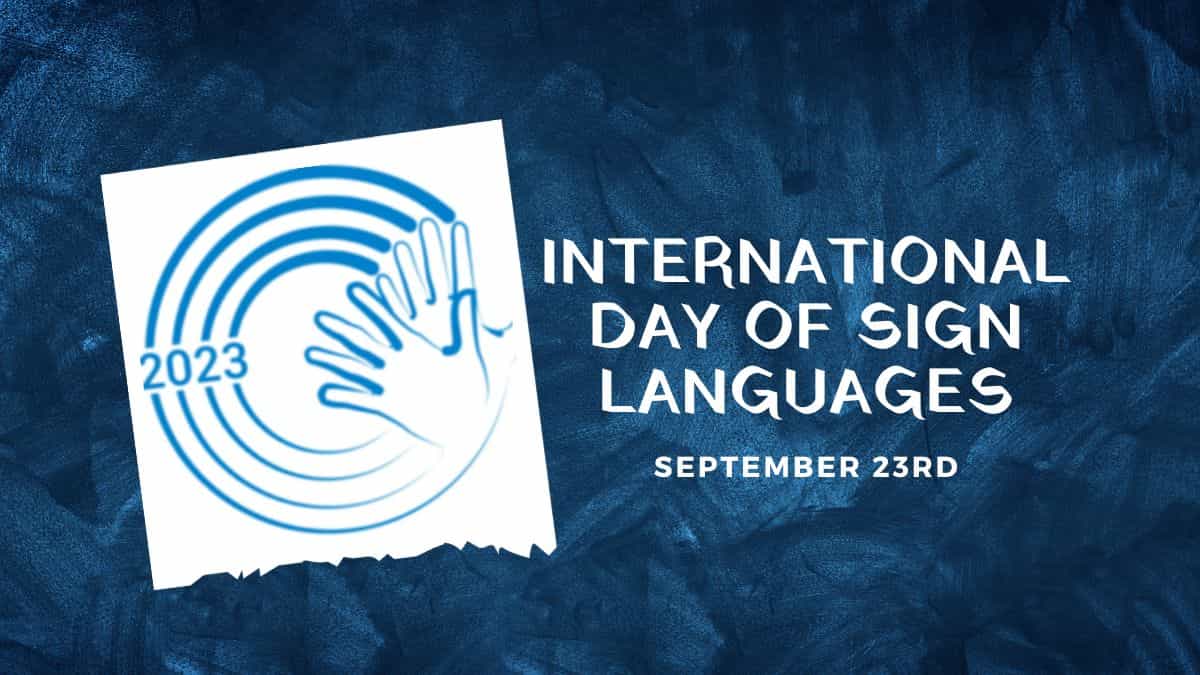 The United Nations General Assembly has designated September 23rd as the International Day of Sign Languages to raise awareness about the crucial role sign language plays in upholding the human rights of individuals who are deaf.
Each year on September 23rd, the International Day of Sign Languages is observed as an opportunity to promote and safeguard the linguistic and cultural heritage of the deaf community. Sign language serves as a unifying tool, making it essential to acknowledge and commemorate this day.
The theme for this year is "A World Where Deaf People Everywhere Can Sign Anywhere!". This theme underscores the unifying power of sign languages, emphasizing its importance for deaf communities, governments, and civil society organizations.
Summits and Conferences News

14.Quad Foreign Ministers Meet on the Sidelines of UNGA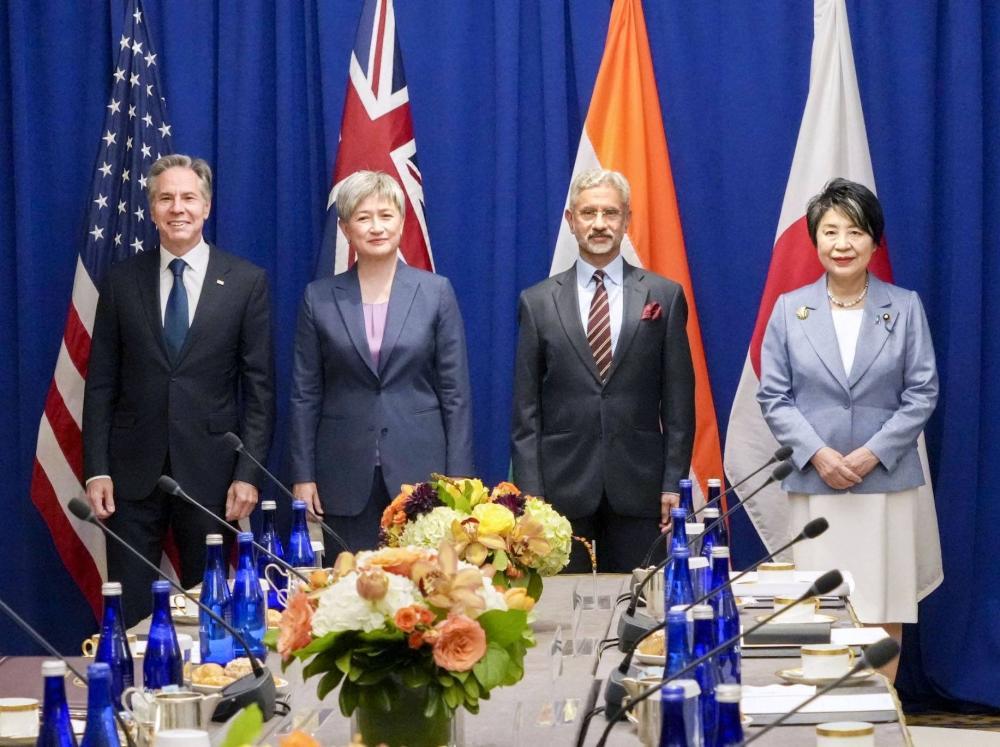 On the sidelines of the 78th session of the United Nations General Assembly (UNGA), Foreign Ministers from the Quad nations – India, Australia, Japan, and the U.S. – convened to discuss various important issues. The Quad ministers reaffirmed their commitment to ensuring a "free and open" Indo-Pacific region, emphasizing the resolution of disputes in accordance with international law. They also pledged allegiance to the principles outlined in the UN charter and voiced support for UN reform.
The Quad nations stressed the need for comprehensive UN reform, including the expansion of both permanent and non-permanent representation on the UN Security Council. They also voiced concerns about attempts to undermine the international system, possibly alluding to Russia's use of the veto in the Security Council concerning the Ukraine conflict.
During the meeting, the Quad ministers discussed the findings of the Quad Counterterrorism Working Group's Consequence Management Exercise, which focused on how the Quad could assist countries in the region that have faced terror attacks and plans for a future tabletop exercise in Hawaii were also on the agend.
Schemes News
15.Government Unveils AI Chatbot for PM-Kisan Scheme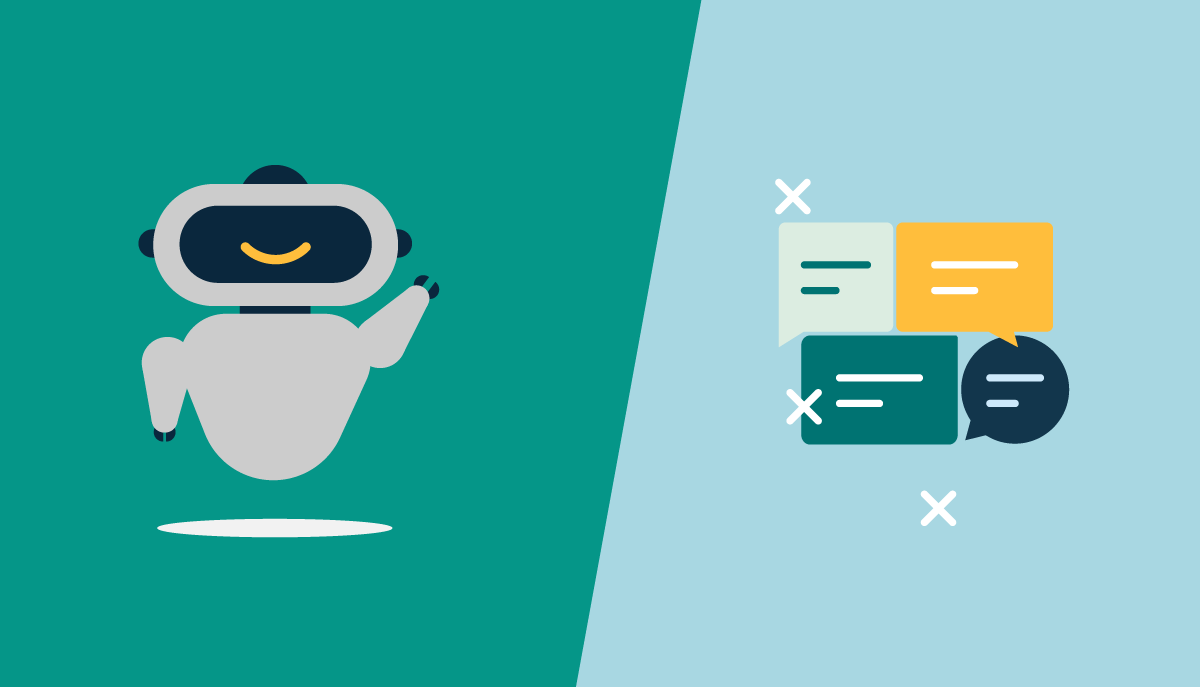 The Union Ministry of Agriculture & Farmers Welfare, Government of India, took a significant step towards enhancing the efficiency and reach of the Pradhan Mantri Kisan Samman Nidhi (PM-KISAN) Scheme with the launch of an AI Chatbot.
The AI Chatbot introduced with the PM-KISAN scheme serves as a comprehensive guide for beneficiaries, offering timely and accurate responses to their inquiries related to the scheme. Developed and enhanced with the support of EKstep Foundation and Bhashini, the Chatbot aims to empower farmers with a user-friendly and accessible platform.
In its initial development phase, the AI Chatbot will assist farmers in obtaining information about their application status, payment details, ineligibility status, and other scheme-related updates. Currently available in English and Hindi, the Chatbot will soon be accessible in Bengali, Odia, Telugu, Tamil, and Marathi. By October/November 2023, it is expected to be available in all 22 languages of the country.
Ranks and Reports News
16.The Zagorochoria, Nestled On Mount Pindos In Epirus Added To UNESCO's World Heritage List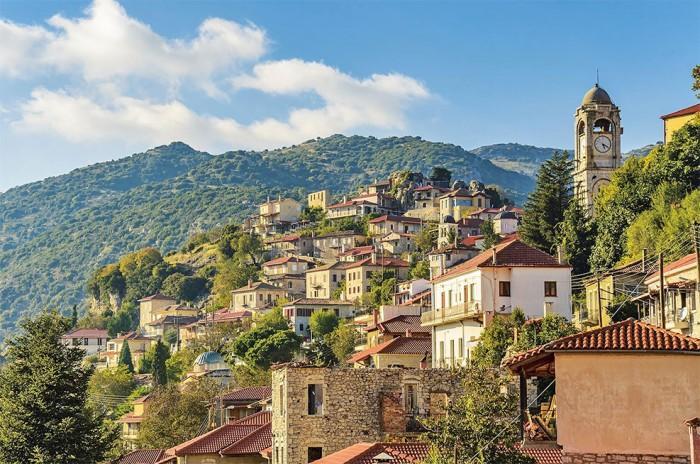 A cluster of traditional, picturesque villages on Mount Pindos in Epirus, known as the Zagorochoria (or villages of Zagori), was recently inducted onto UNESCO's World Heritage List. This momentous decision was made during the 45th session of the World Heritage Committee in Riyadh, Saudi Arabia, marking a significant milestone in Greece's cultural heritage preservation efforts.
Located in a remote rural landscape in northwestern Greece, Zagorochoria consists of small stone villages that sprawl along the western slopes of the northern part of the Pindus mountain range. A network of stone-arched bridges, stone-cobbled paths, and stone staircases seamlessly connects these charming villages, forming a system that once served as a political and social unit, linking the communities of the Voidomatis River basin.
These traditional villages are typically organized around a central square, featuring ancient plane trees and surrounded by sacred forests meticulously maintained by local communities. What makes these villages truly remarkable is their architecture, perfectly adapted to the rugged mountain topography.
Agreements News
17.TCS Partners with BankID BankAxept to Bolster Norway's Financial Infrastructure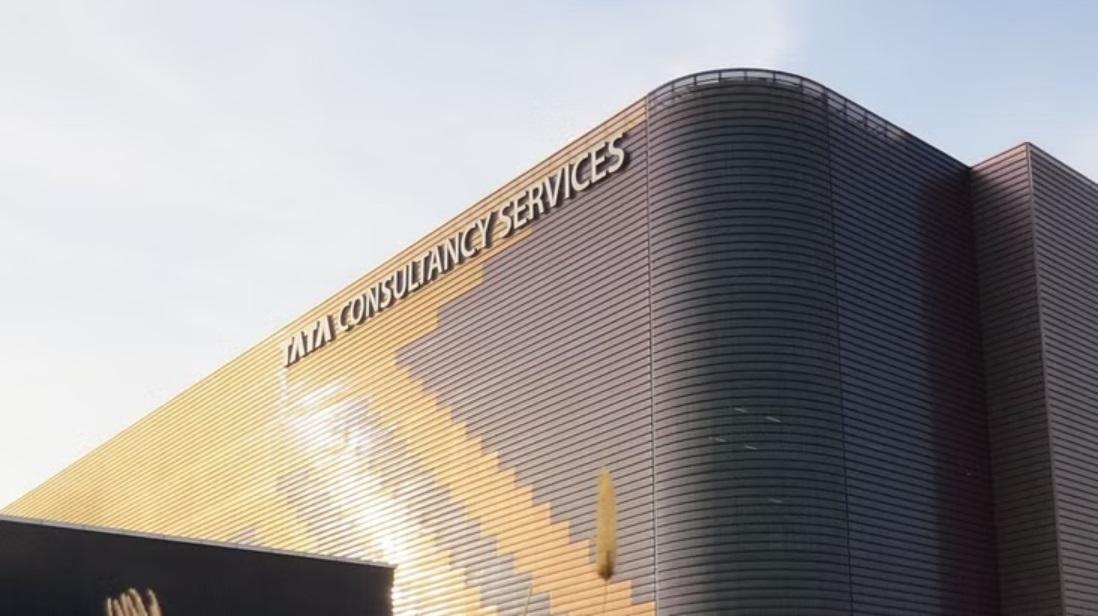 In a strategic move, Tata Consultancy Services (TCS), a prominent player in the IT industry, has joined forces with Norway's national payment and electronic identity system, BankID BankAxept. This collaboration is set to fortify Norway's financial infrastructure, focusing on resilience, security, and availability.
Norway's national payment system, BankAxept, stands at the core of the country's payment ecosystem. Remarkably, 80% of card payments in Norway are processed through the BankAxept card. BankID is the go-to electronic identity verification solution in Norway. More than 90% of Norway's population, financial institutions, public entities, and commercial enterprises rely on BankID for secure identity verification.
TCS is committed to establishing a cutting-edge operations command centre in Oslo, Norway. This centre is poised to provide swift responses to any disruptions in services, security incidents, or client requests pertaining to Norway's national payment and electronic identity verification systems.
Sports News
18.India becomes No 1 ranked team in all formats of Cricket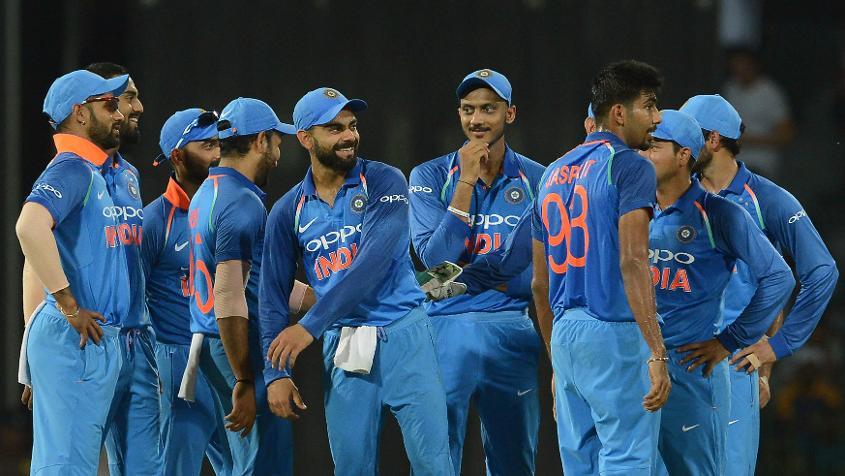 After their 5-wicket win against Australia, India became the number 1 ranked team in all three formats i.e. Tests, ODIs, and T20Is. India displaced Pakistan from the top of the ODI rankings while they lead England in the T20I rankings.
India (116 rating points) displaced their arch-rivals Pakistan (115) at the top of the rankings after the win in the first ODI. Australia remain third but the gap between the top two has now widened after they dropped two points to 111.
Moreover, with the updated ODI rankings, India is now No 1 team in all three formats of the game. In the T20 rankings, India is on top with a rating of 264 and 15,589 points, while in the Test format of the game, India is on top with 3,434 points and a rating of 118. Indian cricket team became the second team in the history of cricket to achieve this wonderful feat after South Africa did this in 2014.
19.Sports Minister Cancels Visit to Asian Games Due to China's Denial of Entry to Arunachal Players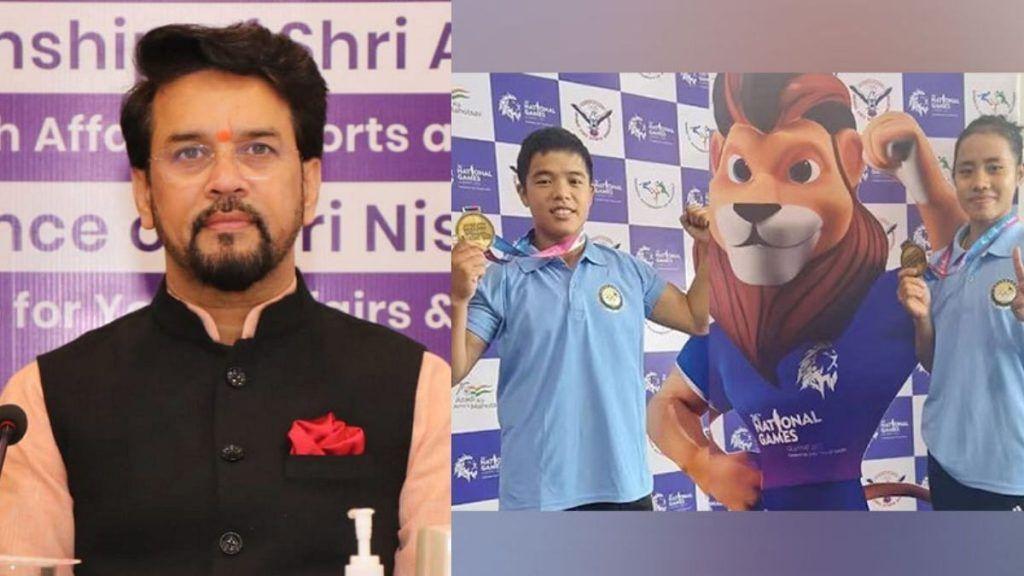 Union Sports Minister Anurag Thakur has called off his trip to the Asian Games in protest of China's refusal to grant entry to Indian Wushu players from Arunachal Pradesh. This decision has come amidst an official protest by the Indian government against China's discriminatory treatment of these athletes.
Three players, Nyeman Wangsu, Onilu Tega, and Mepung Lamgu, were denied entry into China despite possessing valid e-accreditations from the event organizers. Ms. Wangsu couldn't board her flight, while the other two were allowed to travel only up to Hong Kong. This casts doubt on their participation in the event scheduled for Sunday.
The Indian Ministry of External Affairs accused China of "targeted and pre-meditated" discrimination against Indian sportspersons from Arunachal Pradesh. India firmly rejected differential treatment based on domicile or ethnicity. As a mark of protest, Minister Anurag Thakur canceled his visit to China for the Games.
Miscellaneous News
20.Northeast's mithun gets 'food animal' tag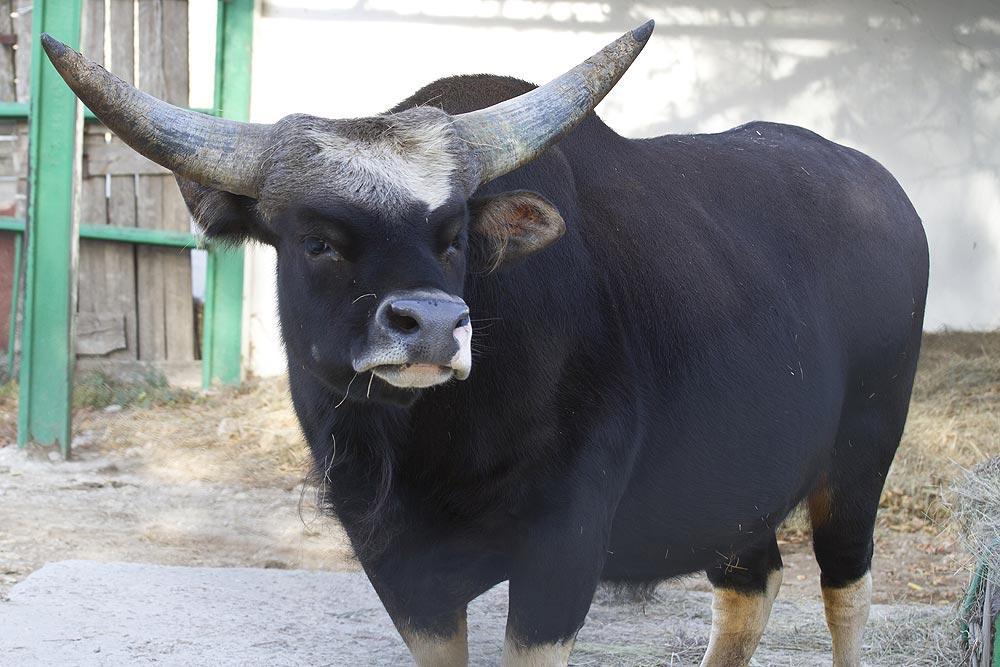 The Food Safety and Standards Authority of India (FSSAI) has recently recognized the mithun as a 'food animal,' opening doors for its commercial use. The recognition of Mithun as a 'food animal' and the efforts to promote its meat as a commercial product can indeed have significant economic and cultural implications for the region.
Mithun is a captivating and culturally significant bovine species found in Northeast India. Its role in the livelihoods of indigenous communities, ecological balance, and local traditions make it a species of immense importance that warrants conservation and sustainable management efforts.
The recognition of Mithun as a 'food animal' by the FSSAI has opened up opportunities for farmers and tribal communities to benefit economically from the sale and processing of Mithun meat. Its low-fat content makes it a potential premium meat product, catering to health-conscious consumers.
Important Current Affairs of 23 September 2023
Get all the International, National, Sports, Economy, latest schemes and appointments and current affairs updates with Adda247 Headlines of the day. Adda247 headlines of the day brings you the best accumulation of the daily updates. Stay updated with us!