Dear Aspirants,
The General Awareness Section
plays an important role in scoring well above cut off marks in any competitive exam. The
Banking Awareness and Static Awareness questions asked in the General Awareness Section are based on Current Affairs mainly.
So you need to prepare well this section to score good marks.
Here is the Daily GK Update to get you acquainted with the top events that made the headlines today!!
National News


1. Martyr's Day: 23rd March
i. The nation is observing Shaheed Diwas or Martyr's Day on 23rd March. Each year, March 23, homage is paid to the great revolutionary fighters Bhagat Singh, Rajguru and Sukhdev who sacrificed their lives for the country.
ii. It was on March 23, 1931, three young freedom fighters were hanged to death in the Lahore Central Jail (Now in Pakistan).
Appointments
2. Vice Admiral Karambir Singh To Take Over As Next Chief of Naval Staff
i. The Government of India has appointed Vice Admiral Karambir Singh, presently Flag Officer Commander-in-Chief (FOC-in-C) Eastern Naval Command as next Chief of the Naval Staff with effect from May 31, 2019. The present Chief of Naval Staff Admiral Sunil Lanba retires on the same day.
ii. Born on November 03, 1959, Vice Admiral Karambir Singh was commissioned on July 01, 1980 into the Executive Branch of the Indian Navy. Vice Admiral Karambir Singh has been decorated with the Param Vishisht Seva Medal (PVSM) and the Ati Vishisht Seva Medal (AVSM).
Static/Current Takeaways Important For LIC AAO Mains Exam:
Navy Day in India is celebrated on 4 December every year to celebrate the achievements and role of the Naval force to the country.
3. Tata Coffee Appoints Chacko Purackal Thomas As MD And CEO
i. Tata Coffee announced the appointment of Chacko Purackal Thomas as the managing director and chief executive officer.
ii. He will replace Sanjiv Sarin. He will assume the charge from April 1, 2019.
4. President Administers Oath Of Office to Justice PC Ghose As Lokpal Chief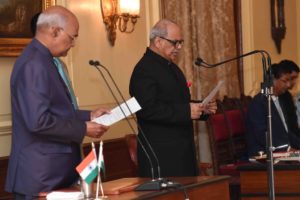 i. President Ram Nath Kovind administered the oath of office to Justice Pinaki Chandra Ghose as the country's first Lokpal.
ii. The oath was administered at a ceremony held at Rashtrapati Bhavan. Justice Ghose, a former Supreme Court judge, was named the country's first Lokpal, the anti-corruption ombudsman.
Ranks and Reports



5. 7 Indians Marked In "World's 100 Most Influential People in Climate Policy for 2019"
i. The "100 Most Influential People in Climate Policy" list is comprised of seven Indian names including Union Ministers Piyush Goyal and Dr. Harsh Vardhan, who took important measures to combat climate change.
ii. The list is prepared by Apolitical, a peer to peer learning platform for governments. The list has been topped by Alexandria Ocasio-Cortez (Congresswoman, US Congress).
iii. The other 5 names from India:
1. Mukta Tilak– Mayor of Pune.
2. Jyoti Kirit Parikh- Executive director of Integrated Research and Action for Development.
3. Sunita Narain- Director of the Centre for Science and the Environment.
4. Vandana Shiva- Founder of the Research Foundation for Science, Technology, and Natural Resource Policy.
5. Upendra Tripathy- Director general of the International Solar Alliance.

Business News



6. In a 1st, SpiceJet Joins International Air Transport Association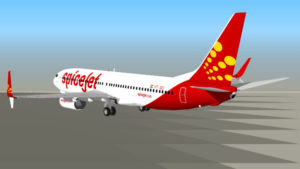 i. Indian low-cost airlines SpiceJet has joined the International Air Transport Association (IATA). SpiceJet is the first Indian budget carrier to join the IATA, which has over 290 airlines as members.
ii. The membership of IATA will allow SpiceJet to explore and grow its collaborations with international member airlines of IATA through interlining and code shares and also enables to seamlessly expand the network options for its passengers in future.
Important Days



7. World Tuberculosis Day: 24th March
i. Each year, World Tuberculosis (TB) Day is commemorated on March 24 to raise public awareness about the devastating health, social and economic consequences of TB, and to step up efforts to end the global TB epidemic.
ii. The theme of World TB Day 2019 – 'It's time'. The date marks the day in 1882 when Dr Robert Koch announced that he had discovered the bacterium that causes TB, which opened the way towards diagnosing and curing this disease.
8. India Clinch SAFF Women's Championship For 5th Time
i. India has lifted South Asian Football Federation SAFF Women's Championship 5th time in a row. Keeping its winning streak India defeated host Nepal in the final by 3-1 in Biratnagar, Nepal.
ii. India's Dalmia Chhibber scored 1st goal of the match in 26th minute. India's Indumathi Kathiresan and Sabitra Tamang of Nepal remained top scorer of the tournament.
Static/Current Takeaways Important For LIC AAO Mains Exam:
This is India's 23rd straight victory in the championship since inception of the tournament in 2010.
India has clinched all five editions of SAFF championship.
You may also like to Read: