Dear Aspirants,
The General Awareness Section
plays an important role in scoring well above cut off marks in any competitive exam. The
Banking Awareness and Static Awareness questions asked in the General Awareness Section are based on Current Affairs mainly.
So you need to prepare well this section to score good marks.
Here is the Daily GK Update to get you acquainted with the top events that made the headlines today!!
National News


1. NITI Aayog's FinTech Conclave Held In New Delhi
i. NITI Aayog has organized a day-long FinTech Conclave at Dr. Ambedkar International Center, New Delhi. The Conclave was inaugurated by RBI Governor Shaktikanta Das.
ii. The objective of the conference is to shape India's continued ascendancy in FinTech, build the narrative for future strategy and policy efforts, and to deliberate steps for comprehensive financial inclusion.
Static/Current Takeaways Important For LIC AAO Mains Exam:
NITI Aayog: National Institution for Transforming India.
NITI Aayog CEO: Amitabh Kant, Vice Chairman: Rajiv Kumar.
2. President Kovind Embarks On State Visit To Croatia, Bolivia And Chile
i. President Ram Nath Kovind embarked on a state visit to Croatia, Bolivia and Chile to hold talks with the leaders of these countries and strengthen ties in trade, investment and renewable energy.
ii. India will be conducting separate bilateral forums with Croatia, Bolivia and Chile during President Kovind's visit to these countries. President Kovind will first visit Croatia in what would be the first visit by an Indian president to the European country.
Static/Current Takeaways Important For LIC AAO Mains Exam:
Croatia Capital: Zagreb, Currency: Croatian kuna.
Bolivia Capital: Sucre, Currency: Bolivian boliviano.
Chile Capital: Santiago, Currency: Chilean peso.
3. Oman Signs Agreement Allowing United States Military To Use Its Ports
i. Oman has signed an agreement with the United States of America that allow American ships and warplanes to take advantage of his ports and airports.
ii. The agreement will allow the US forces to take advantage of the facilities offered at some of the Sultanate's ports and airports during visits of the US military vessels and aircraft.
Static/Current Takeaways Important For LIC AAO Mains Exam:
Oman Capital: Muscat, Currency: Omani rial, PM and Sultan: Qaboos bin Said al Said.
4. IGI Airport Delhi Becomes The 12th Busiest Airport In The World
i. In accordance with the preliminary world airport traffic rankings for 2018 released by Airports Council International (ACI), Indira Gandhi International Airport (IGIA) of New Delhi has elevated 4 ranks to reach at 12th spot in terms of the busiest airport as compared to 2017's 16th spot.
ii. The list of world's busiest airports by passenger traffic ranking has been topped by Hartsfield–Jackson Atlanta International Airport (US) followed by Beijing Capital International Airport (China) and Dubai International Airport (UAE).
5. India Ranks 76th On WEF Global Energy Transition Index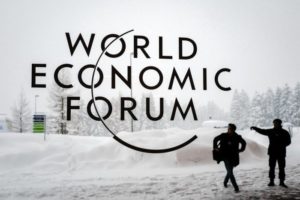 i. India has moved up 2 places to rank 76th on a global energy transition index. The annual list, compiled by Geneva-based World Economic Forum (WEF), has ranked 115 economies on how well they are able to balance energy security and access with environmental sustainability and affordability.
ii. Sweden remains on the top and is followed by Switzerland and Norway in the top three.
Static/Current Takeaways Important For LIC AAO Exam 2018:
The founder and Chairman of WEF– Klaus Schwab.
WEF Headquarters- Switzerland.
6. Naresh Goyal Steps Down From Jet Airways Board
i. Jet Airways Founders Naresh Goyal and wife Anita Goyal have stepped down from the board of the cash-strapped airline. With this, Naresh Goyal ceases to be Chairman. Another director Kevin Knight has also resigned.
ii. The board also approved the issue of 11.4 crore equity shares to the lenders upon conversion of Re 1 of the outstanding debt. Lenders will infuse up to Rs 1,500 crore via debt instruments.
7. AIBA President Gafur Rahimov Resigned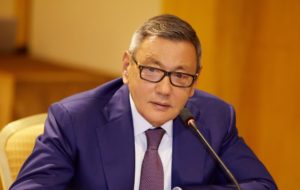 i. The Amateur International Boxing Federation (AIBA) President Gafur Rahimov announced his resignation claiming that political based discussions were harming the organizations progress. Rahimov will be replaced by an interim president.
ii. Rahimov was elected in November 018 despite being on the U.S. Treasury Department's sanctions list "for providing material support" to a criminal organization.
8. 64th Filmfare Awards Announced: Complete List of Winners
i. Winners of the 64th Filmfare Awards were announced at Jio Garden, BKC, Mumbai.
ii. Alia Bhatt won Best Actress for playing the role of a spy while Raazi also fetched Meghna Gulzar the Best Director Filmfare Award. Raazi also grabbed the Best Film trophy.
9. Lalit Kala Akademi Announces 60th National Academy Award Winners
i. The Lalit Kala Akademi (LKA) announced 15 winners of the 60th Annual Academy Awards. All the awardees were honored with a plaque, a shawl and prize money of Rs 1 lakh at the 60th National Exhibition of Art.
ii. The awardees selected by the two-tier jury are:
1. Chandan Kumar Samal (Odisha),
2. Gouri Vemula (Telangana),
3. Hemant Rao (Madhya Pradesh),
4. Hiren Kumar Chotu Bhai Patel (Gujarat),
5. Jaya Jena (Odisha),
6. Jayesh K.K (Kerala),
7. Jitendra Suresh Sutar (Maharashtra),
8. Douglas Maryan John (Maharashtra),
9. Pratap Chandra Chakraborty (West Bengal),
10. Rashmi Singh (Uttar Pradesh),
11. Sachin Kashinath Chaudhari (Maharashtra),
12. Sunil Kumar Viswakarma (Uttar Pradesh),
13. Tabassum Khan (Bihar),
14. Vasudeo Taranath Kamath (Maharashtra) and
15. Veenita Sadguru Chendvankar (Goa).
Static/Current Takeaways Important For LIC AAO Mains Exam:
Lalit Kala Akademi established in 1954 is an autonomous organisation under the Ministry of Culture.
It is headquartered in New Delhi.
10. World Meteorological Day: March 23
i. World Meteorological Day is observed annually on March 23 to commemorate the establishment of the World Meteorological Organization (WMO) in 1950.
ii. The theme 2019 was "The Sun, the Earth and the Weather". The day was first observed in 1961.
Static/Current Takeaways Important for LIC AAO Exam:
World Meteorological Organization Headquarters: Geneva, Switzerland.
Books and Authors
11. Book Titled 'Every Vote Counts' of Navin Chawla Launched
i. Former Vice-President Hamid Ansari launched the book titled 'Every Vote Counts-The Story of India's Elections'.
ii. The author of this book is former Chief Election Commissioner Navin Chawla.

Sports News
12. Suresh Raina 1st Cricketer To Score 5,000 Runs in IPL
i. Chennai Super Kings' Suresh Raina has become the first ever cricketer to reach 5,000 runs in Indian Premier League.
ii. The 32-year-old left-handed batsman achieved the feat after scoring 15 runs in the IPL 2019 opener against Royal Challengers Bangalore.
Static/Current Takeaways Important For LIC AAO Mains Exam:
Suresh Raina is the 1st Indian to score 100 in all 3 formats.
You may also like to Read: