The General Awareness Section
plays an important role in scoring well above cut off marks in any competitive exam. The
Banking Awareness and Static Awareness questions asked in the General Awareness Section are based on Current Affairs mainly.
So you need to prepare well this section to score good marks.
Here is the Daily GK Update to get you acquainted with the top events that made the headlines today!
For Queries related to Adda247 Ultimate for IBPS RRB 2019 Prelims, Click Here or mail us at ultimate@adda247.com
1. UAE launches UN-developed anti money laundering platform 'goAML'



i. The UAE has become the first country in the Gulf to launch 'goAML', a new anti money laundering reporting platform developed by the United Nations Office on Drugs and Crime to curb organised crimes.
ii. All financial entities and Designated Non Financial Businesses or Professions have to register on 'goAML'.
iii. The platform will help the Financial Intelligence Unit of UAE to prevent money laundering, financing of terrorism and other illicit financial activities.
Static/Current Takeaways Important For RRB NTPC/IBPS RRB Mains:
President of UAE: Khalifa bin Zayed Al Nahyan; Capital: Abu Dhabi.
Currency of UAE: United Arab Emirates Dirham.
2. Saudi Arabia becomes 1st Arab country to be granted full FATF membership




i. Saudi Arabia has become the 1st Arab country to be granted full membership of the Financial Action Task Force. It becomes the 39th member of FATF during the group's Annual General Meeting in Orlando, Florida.
ii. FATF is responsible for issuing international standards, policies and best practices to combat money laundering, terrorist financing and proliferation.
Static/Current Takeaways Important For LIC AAO/ADO Mains:
President of FATF: Marshall Billingslea; Established in 1989.
3. Mohamed Ould Ghazouani elected as the president of Mauritania
i. Mohamed Ould Ghazouani won the presidential election of Mauritania with 52% votes.
ii. His nearest rival, anti-slavery campaigner Biram Dah Abeid, came second with 18.58%.
iii. The election was the first in Mauritania, since independence from France in 1960.
Static/Current Takeaways Important For RRB NTPC/IBPS RRB Mains:
Capital of Mauritania: Nouakchott
Banking News
4. RBI Deputy Governor Viral Acharya resigns
i. Reserve Bank of India's (RBI) Deputy Governor Viral Acharya has quit six months before the scheduled end of his term. He had joined RBI on January 23, 2017.
ii. Viral Acharya was in charge of the Financial Stability Unit, Monetary Policy Department, Department of Economic and Policy Research, Financial Markets Operation Department, Financial Market Regulation Department, among others at the RBI.
Static/Current Takeaways Important For LIC AAO/ADO Mains:
RBI 25th Governor: Shaktikant Das, Headquarters: Mumbai, Founded: 1 April 1935, Kolkata.
Agreements
5. NSIC signs MoU with CSC e-governance services India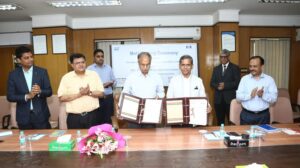 i. National Small Industries Corporation has signed an MoU with Common Service Centres e-Governance Services India.
ii. The aim is to enhance new offerings for the MSME sector by synergizing each other's competence. MoU will also enable CSCs to utilize plethora of NSIC offerings through the NSIC portal.
Static/Current Takeaways Important For LIC AAO/ADO Mains:
Chairman-cum-Managing Director of NSIC: R.M.Mishra.
6.
Bronze medal for India at Asian Artistic Gymnastic Championship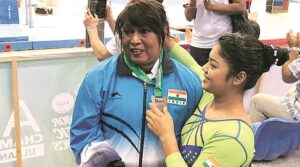 i. India's gymnast Pranati Nayak has won a bronze medal in the vault event at the Senior Asian Artistic Championships. The championship was held in Ulaanbaatar, Mongolia.
ii. China's Yu Linmin and Japan's Ayaka Sakaguchi won the gold and silver medal at the event.
Static/Current Takeaways Important For ESIC/EPFO Mains:
Capital of Mongolia: Ulaanbaatar, Currency: Mongolian Tögrög.
7. Fernando Torres retires from football


i. The spanish footballer Fernando Torres who was a part of 2010 World Cup Winning Team of Spain has announced his retirement from football.
8. A first ever international 15s win for Indian women's rugby team
i. The Indian women's rugby team have claimed a historic first ever international Rugby 15s victory. They defeated Singapore with a score of 21-19.
ii. The Indian team finished third in the Asia Women's Division 1 Rugby XVs Championship held in Manila. China won the tournament after defeating the hosts Philippines.
iii. The tournament was one of the qualifying rounds for the 2021 Women's Rugby World Cup to be held in New Zealand.
Static/Current Takeaways Important For SBI PO/Clerk Mains:
Union Sports Minister of India: Kiren Rijiju
Important Days
9. United Nations Public Service Day: 23 June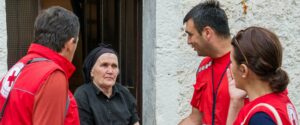 i. United Nations Public Service Day is celebrated around the world on 23rd June.
ii. The day celebrates the value and virtue of public service to the community; highlights the contribution of public service in the development process; recognizes the work of public servants, and encourages young people to pursue careers in the public sector.
10. International Widow's Day: 23 June
i. The United Nations observes 23 June as International Widows Day.
ii. The day is celebrated to draw attention to the voices and experiences of widows and to galvanize the unique support that they need.
Static/Current Takeaways Important For ESIC/EPFO Mains:
United Nations Headquarters in New York, USA. It was founded on 24 October 1945. Mr Antonio Guterres is the Secretary General of the United Nations.