Read the most important current affairs of 27 October 2023. Today Current Affairs covers the headlines on India's First Reference Fuel, Slovakia's new prime minister, World Day for Audiovisual Heritage 2023.

Top 20 Current Affairs and News Headlines of 27 October 2023
National News
1.Indian Oil Introduces India's First Reference Fuel To Cater To Domestic Demand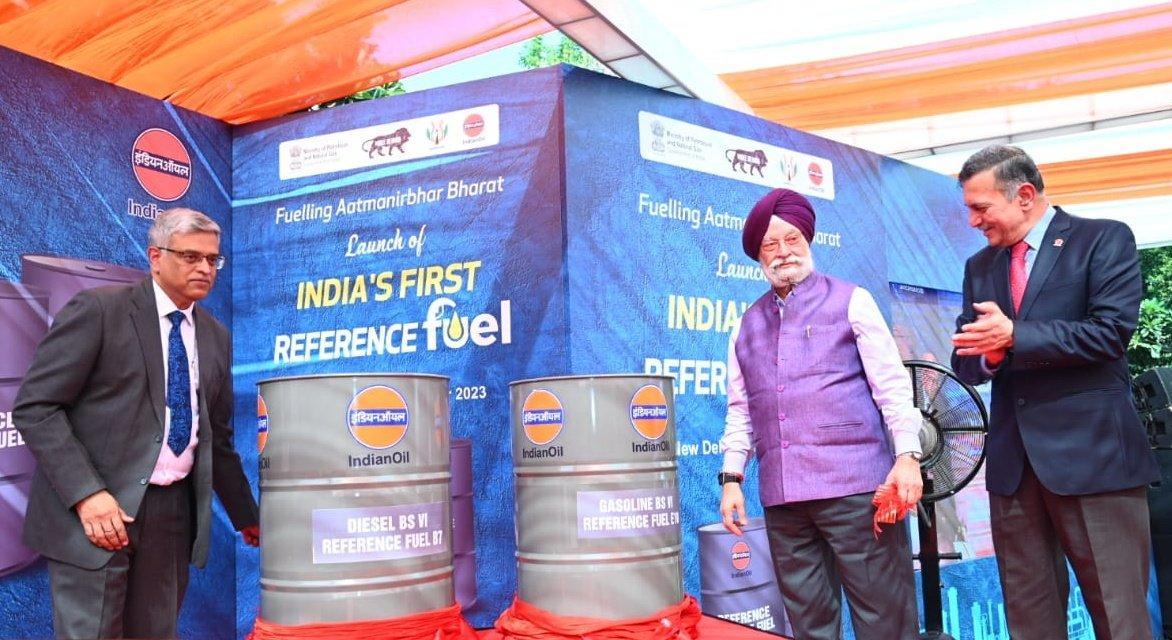 India marked a significant milestone in its quest for self-reliance in the automotive sector by introducing the production of 'reference' petrol and diesel.
These 'reference' fuels are distinct from regular and premium petrol and diesel, as they possess higher specifications, making them vital for calibrating and testing vehicles by manufacturers and agencies.
The primary distinction between 'reference' fuel and regular or premium fuel lies in the octane number. While regular fuel typically has an octane number of 87, premium fuel boasts an octane number of 91. 'Reference' grade fuel, however, comes with an octane number of 97
Producing 'reference' fuel domestically offers a significant economic advantage. While the imported 'reference' fuel costs between Rs 800-850 per liter, its domestic production is expected to reduce costs to approximately Rs 450 per liter.
2.PM Modi Inaugurated 37th Edition Of National Games In Panaji, Goa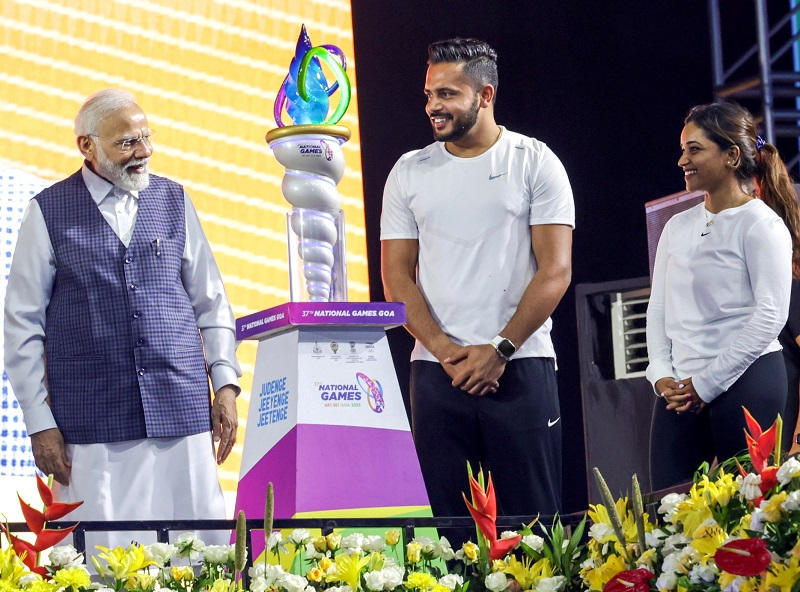 The 37th National Games were officially inaugurated by Prime Minister Narendra Modi in a ceremony held in Panaji, Goa.The event witnessed a massive gathering of sports enthusiasts and supporters, who eagerly awaited the commencement of this sporting spectacle.
The 37th edition of the National Games has marked a historic moment as it is being held in Goa for the very first time. The Games, a prestigious sporting event in India, commenced on October 26 and will run until November 9, bringing together more than 10,000 athletes from across the country
The Jawaharlal Nehru Stadium at Fatorda in South Goa serves as the primary venue for these games, providing a platform for athletes to showcase their skills and talents. Prime Minister Modi also mentioned his representation of India's aspirations to host the Youth Olympics in 2030 and the Olympics in 2036, reinforcing the country's dedication to the global sporting community.
3.Amit Shah Launched Logo, Website And Brochure Of NCEL In New Delhi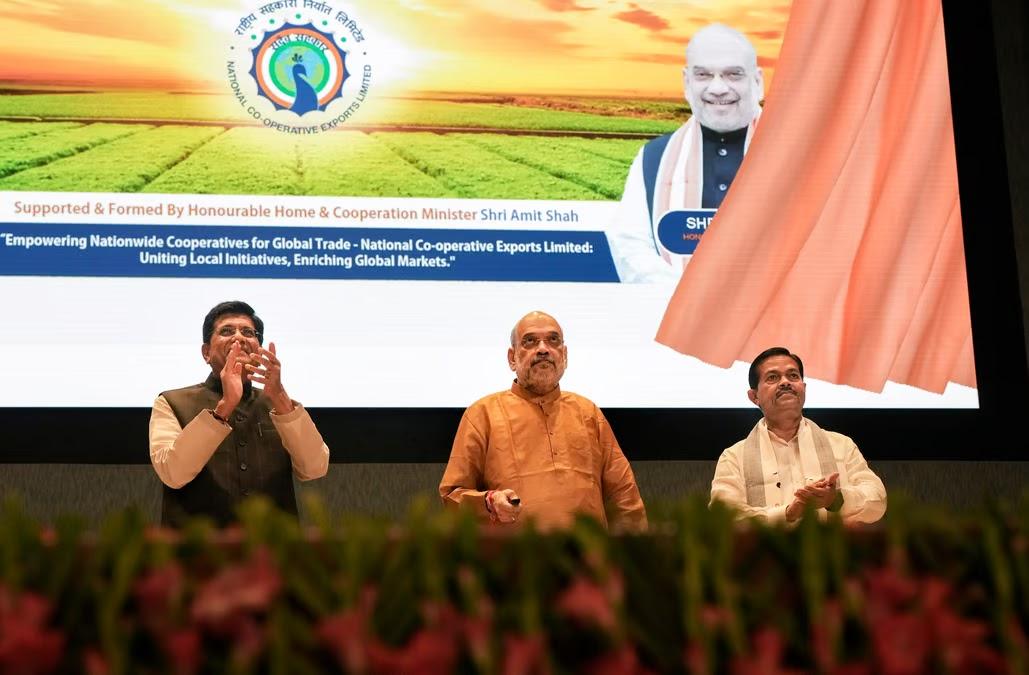 Union Home Minister Amit Shah recently inaugurated the logo, website, and brochure of the National Cooperative Exports Limited (NCEL) during a grand event in New Delhi.
NCEL has been established to serve as a national-level multi-state cooperative society that will act as an umbrella organization for exports within the cooperative sector. This visionary initiative is set to open up new avenues for cooperatives, fostering economic growth and inclusivity.
NCEL is committed to empowering farmers, laborers, and traders by providing them with opportunities for integrated growth. NCEL is poised to make a substantial impact on the export landscape, benefiting both cooperatives and the nation. NCEL boasts an authorized share capital of Rs 2,000 crore, reflecting the significant financial backing it has received to fulfill its mission.
4.PM Modi Inaugurated The 7th Edition Of Indian Mobile Congress (IMC) In New Delhi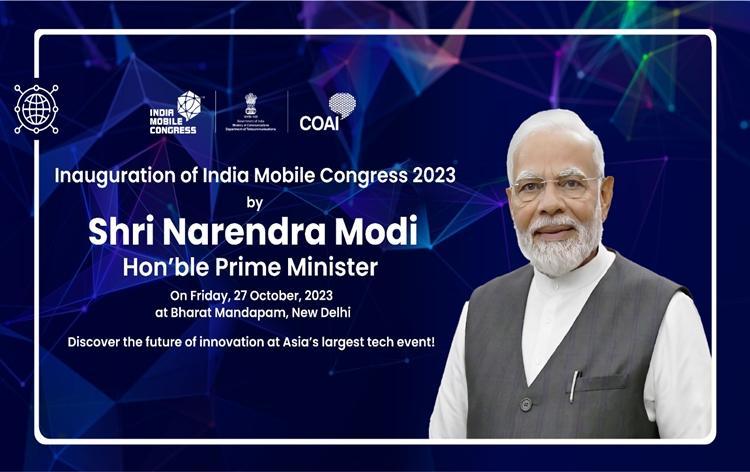 Prime Minister Narendra Modi inaugurated the 7th Edition of the India Mobile Congress at Bharat Mandapam, Pragati Maidan, New Delhi. This prestigious event brought together leading figures from the telecommunications industry to showcase cutting-edge technologies, discuss vital issues, and promote innovation.
During the event, Akash Ambani introduced Reliance Jio's groundbreaking initiative – Space Fibre, India's first satellite-based giga fibre service capable of delivering internet speeds of up to 1 Gbps. Furthermore, the Jio Bharat device, offering 4G services, was on display at the Jio pavilion.
At the Mobile Congress, Bharti Enterprises showcased the "future of innovation" with technologies like 5G Plus, AI-enabled tech, and other digital infrastructure solutions. These advancements are set to revolutionize the telecommunications landscape in India.
During the event, Prime Minister Modi conferred awards upon 100 '5G Use Case Labs' established in educational institutions across India as part of the '100 5G Labs initiative.' This initiative focuses on developing 5G applications tailored to India's unique requirements and global demands.
International News
5.Robert Fico to become Slovakia's new prime minister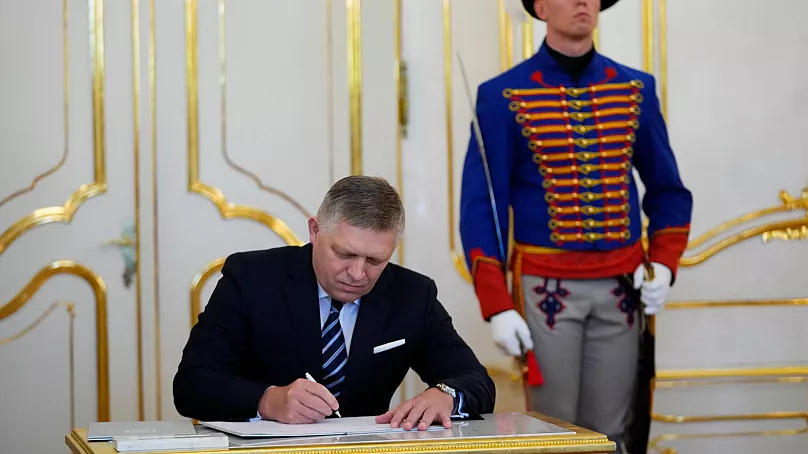 Slovakia's newly appointed Prime Minister, Robert Fico, has taken office for the fourth time amidst promises to prioritize Slovakian interests, reduce military aid to Ukraine, and curb immigration.
Fico's Smer party won last month's elections, forming a coalition government with Hlas and the ultra-nationalist Slovak National Party (SNS). This alliance caused their suspension from the socialist group in the European Parliament.
Fico advocates for humanitarian aid to Ukraine but opposes further military assistance and sanctions on Russia. He also aims to establish peace talks, aligning with Hungary's leader Viktor Orbán. Despite his nationalist stance, Fico asserts Slovakia's commitment to remain in the EU and NATO.
6.Italy Faces Record Low Births: A Deepening Demographic Crisis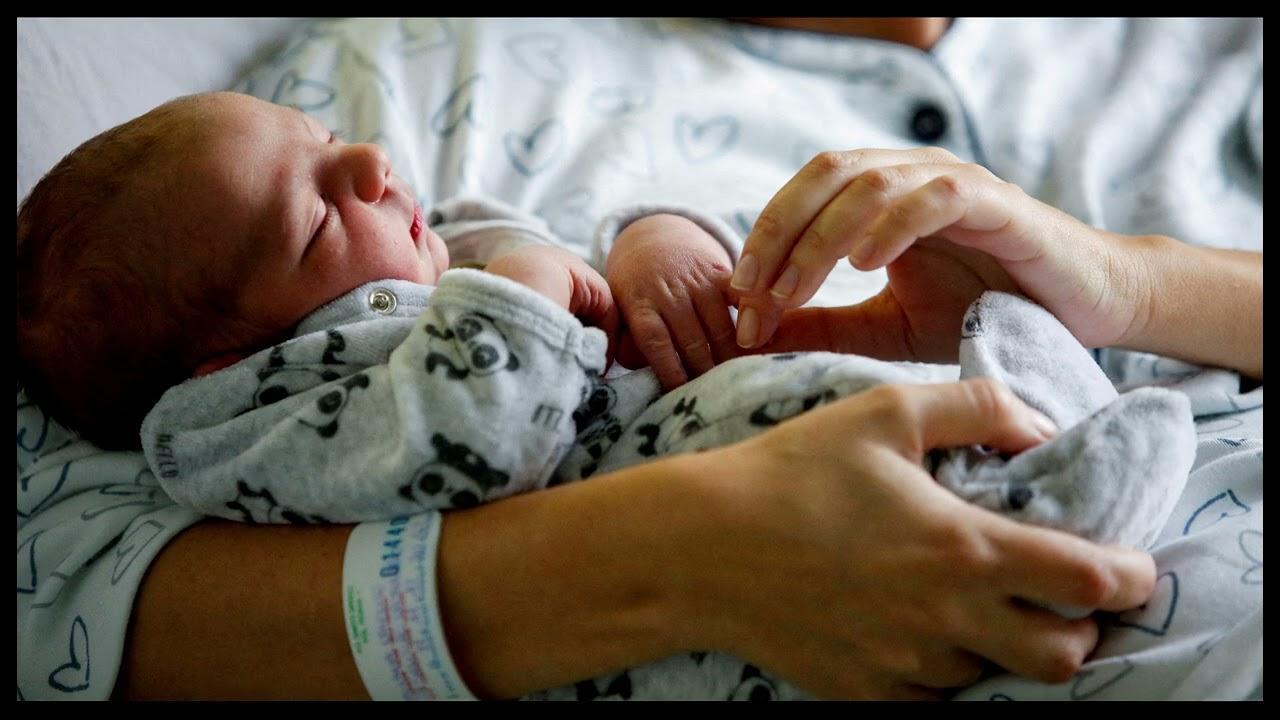 Italy is experiencing a severe demographic crisis, with the number of births hitting a new low this year. Preliminary data from the national statistics bureau ISTAT reveals a concerning trend, indicating a continuation of the country's longstanding population decline.
Between January and June of this year, there were 3,500 fewer births compared to the same period in 2022. In 2022, the total number of births fell by 1.7% to 393,000. This marked the 14th consecutive annual drop, reaching the lowest level since Italy's unification in 1861.
Prime Minister Giorgia Meloni has allocated approximately 1 billion euros ($1.05 billion) to tackle this crisis. The decline in births is attributed partly to the challenges faced by Italian women in balancing work and motherhood, which the government considers a national emergency for the country, the third largest economy in the Eurozone.
State News
7.Rajasthan govt launched 'iStart Talent Connect Portal'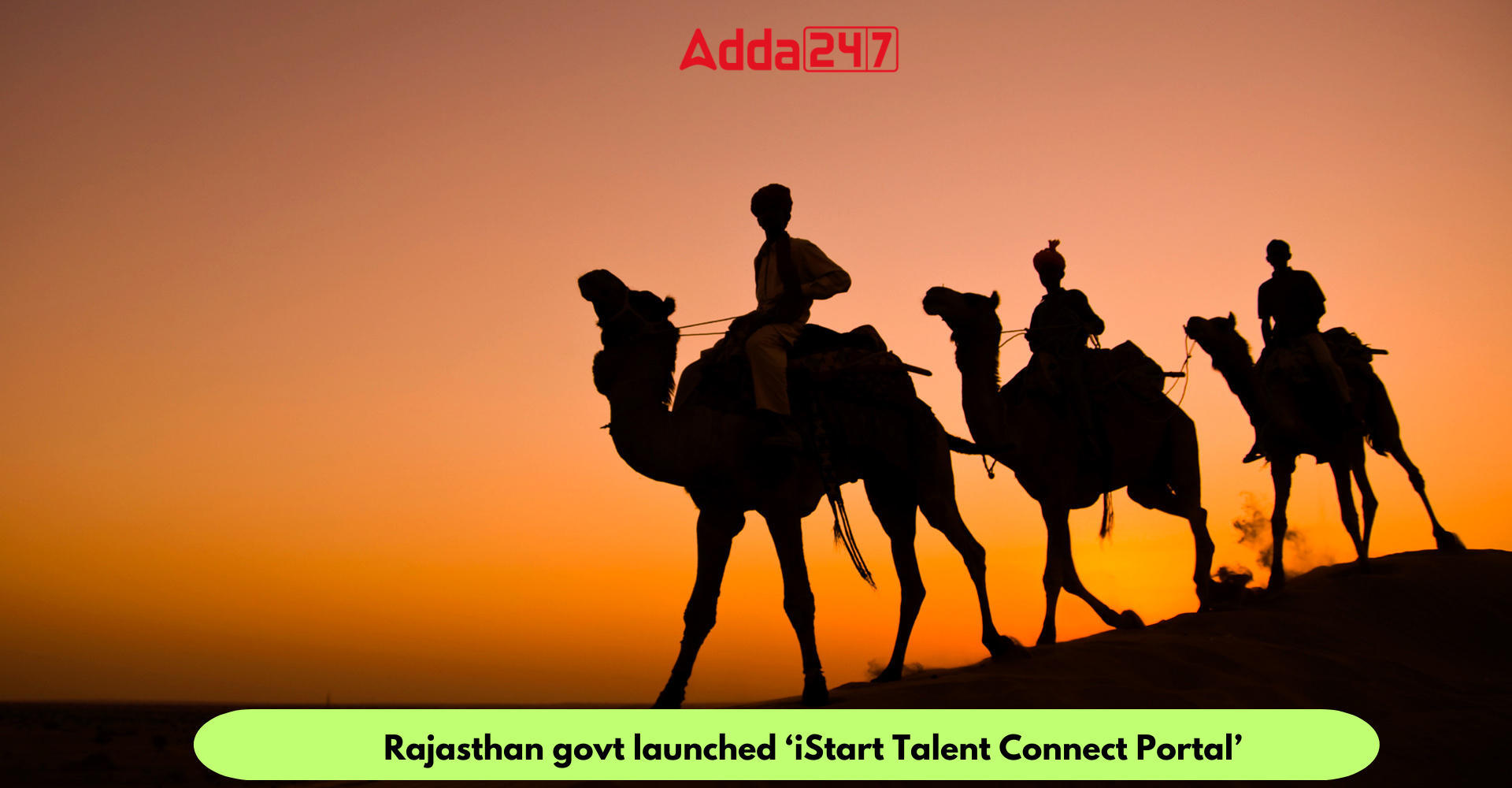 Rajasthan government unveiled the 'iStart Talent Connect Portal' at Jaipur's Techno Hub. This new portal is a significant addition to the state's flagship initiative, iStart Rajasthan, and is a collaborative effort with the Jaipur-based startup, HyreFox.
The 'iStart Talent Connect Portal' has been developed as a user-friendly platform to cater to the needs of both job providers and job seekers. It not only facilitates talent discovery but also allows companies to post job openings and connect with potential employees.
The 'iStart Talent Connect Portal' is an initiative in line with the government's efforts to empower the job market in Rajasthan. This portal is designed to address the challenges faced by both corporates and startups in finding the right candidates for their organizations.
Defence News
8.EU and India Conduct Maiden Joint Naval Exercise in the Gulf of Guinea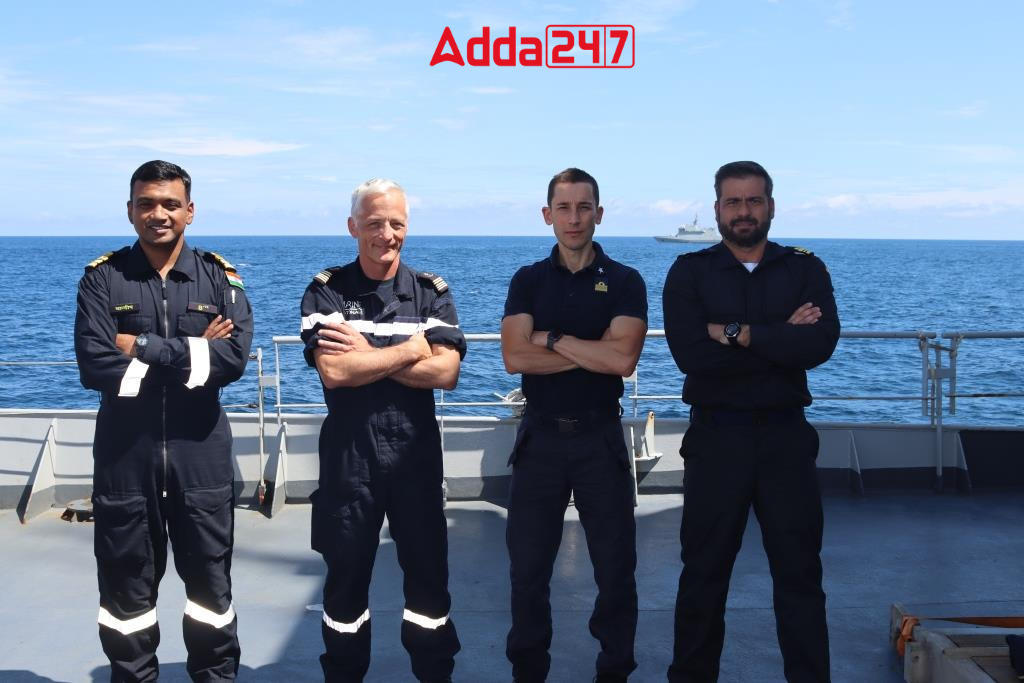 In a significant display of international cooperation, India and the European Union (EU) recently carried out their first joint naval exercise in the Gulf of Guinea, aimed at strengthening maritime security in the region.
On October 24, 2023, the Indian Navy's INS Sumedha, an Offshore Patrol Vessel, joined forces with ships from three EU member states in the Gulf of Guinea. The participating EU ships included the Italian Navy Ship ITS Foscari, French Navy Ship FS Ventôse, and Spanish Navy Ship Tornado.
Together, these four vessels engaged in a series of tactical maneuvers conducted in international waters off the coast of Ghana. The exercises included boarding operations, flying exercises employing helicopters stationed on the French Ship Ventôse and Indian Naval Ship Sumedha, and personnel transfers between ships.
These collaborative activities underscored the mutual commitment of India and the EU to assist coastal states and uphold maritime security in the Gulf of Guinea. They highlighted the extensive and dynamic nature of EU-India cooperation in the realm of maritime security.
9.First Vertical Wind Tunnel Installed at Indian Army's Special Forces Training School in Himachal Pradesh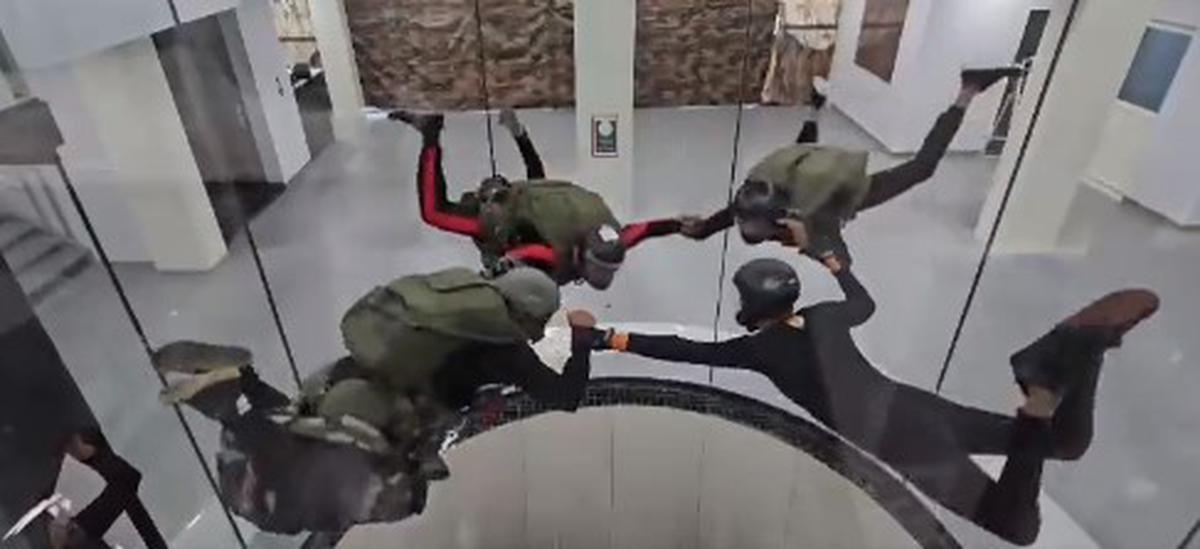 The Indian Army inaugurated its first Vertical Wind Tunnel (VWT) at the Special Forces Training School (SFTS) in Himachal Pradesh. This cutting-edge facility provides military trainees with a controlled environment to enhance their Combat Free Fall (CFF) skills by simulating real-life free fall conditions.
The Indian Army Chief, Gen Manoj Pande, virtually inaugurated the Vertical Wind Tunnel (VWT) at the Special Forces Training School (SFTS) in Himachal Pradesh. This advanced wind tunnel is the first of its kind in the Indian Army and aims to revolutionize military training methods.
The Vertical Wind Tunnel (VWT) functions as a free fall simulator, creating a column of air at specific speeds to simulate various Combat Free Fall (CFF) conditions. This controlled environment allows trainees to refine their skills and assess their reactions to different free fall scenarios.
Banking News
10.RBI To Impose ₹100 Daily Fine For Credit Bureaus Failing To Resolve Complaints In 30 Days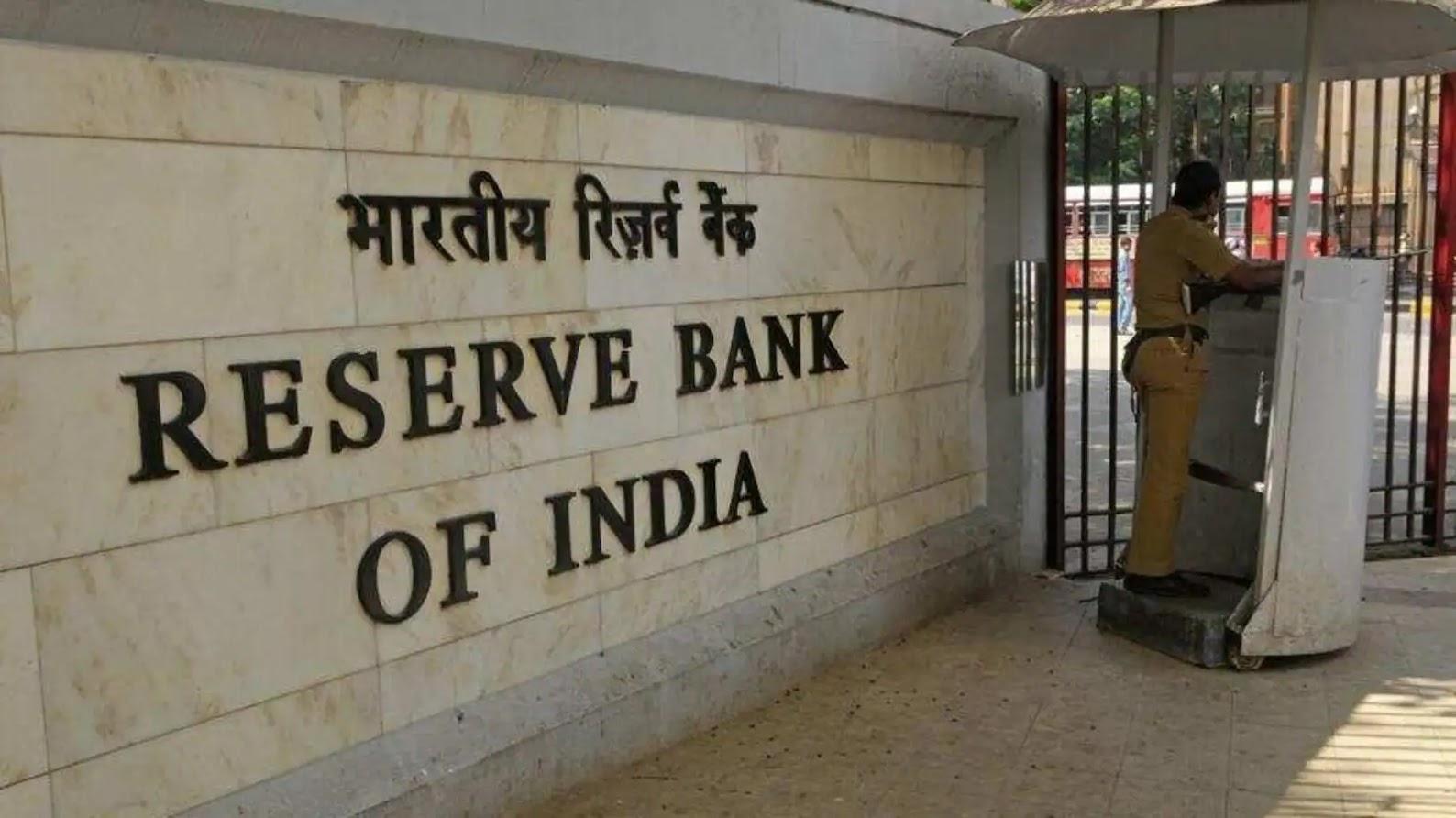 The Reserve Bank of India (RBI) has informed lenders, financial institutions, and credit bureaus that they must resolve complaints filed by customers within 30 days or face a fine of ₹100 per day to ensure that customers' complaints related to credit information are addressed promptly.
Additionally, the RBI has instructed CICs to pay compensation to complainants if they fail to resolve complaints within 30 calendar days, despite receiving updated credit information from CIs within 21 calendar days. This compensation framework seeks to hold CICs accountable for delays in resolving issues related to credit information.
The need for a compensation framework arose from a significant number of customer complaints. Many borrowers reported that CICs did not promptly update their credit status, leading to difficulties in obtaining loans or credit cards. When customers tried to rectify default issues or incorrect classifications, the CICs often failed to take action within the stipulated time frame.
Business News
11.FPI offload Indian stocks worth Rs 7702 Cr in year's biggest single day sell off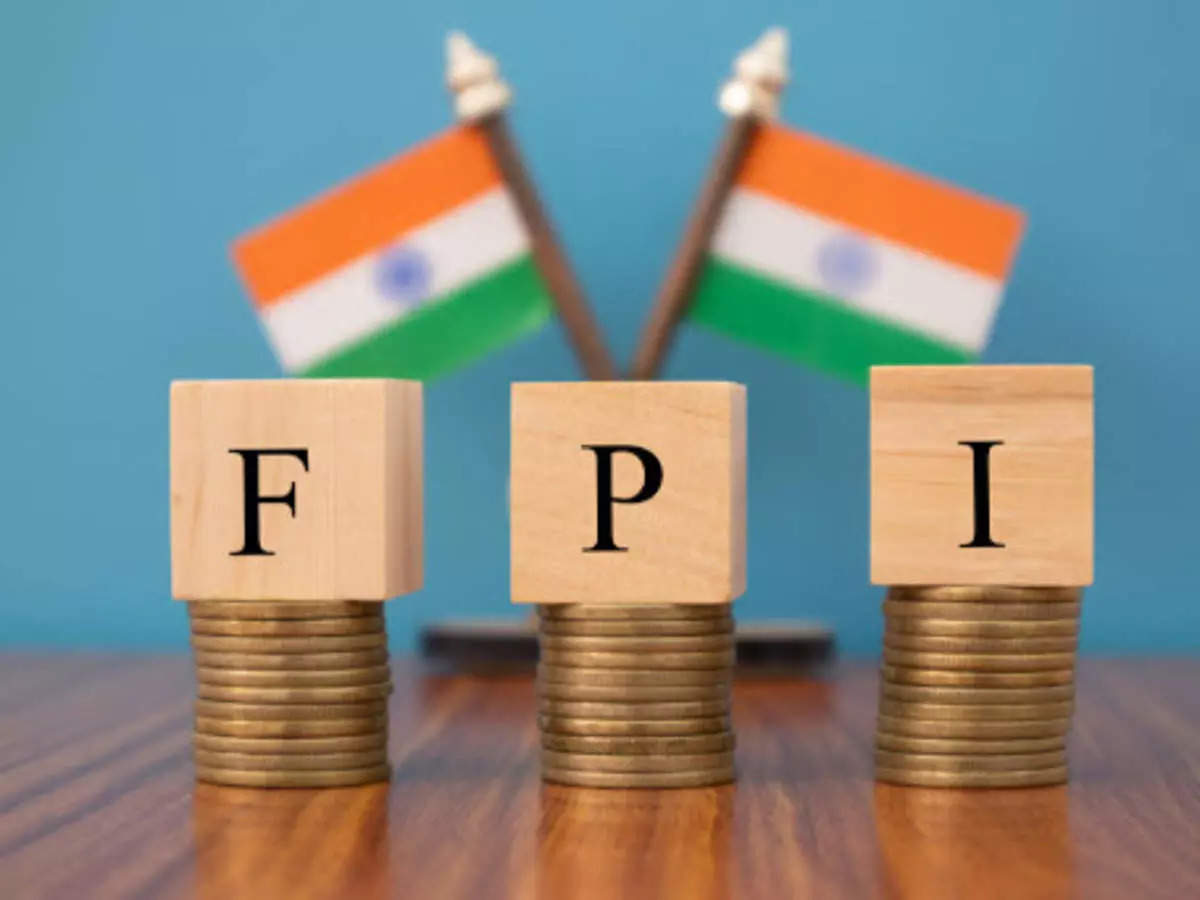 On October 26, foreign institutional investors (FIIs) continued their selling spree in the Indian stock market, while domestic institutional investors (DIIs) emerged as net buyers.
According to data from the National Stock Exchange (NSE), FIIs collectively bought ₹10,239.05 crore worth of Indian equities, but they also sold ₹17,941.58 crore. This resulted in a net outflow of ₹7,702.53 crore.
In contrast, DIIs were net buyers on this day, infusing ₹13,600.71 crore into Indian stocks and offloading ₹7,042.26 crore. This translated to a net inflow of ₹6,558.45 crore.
12.Zomato Introduces Maternity Insurance Plan for Women Delivery Partners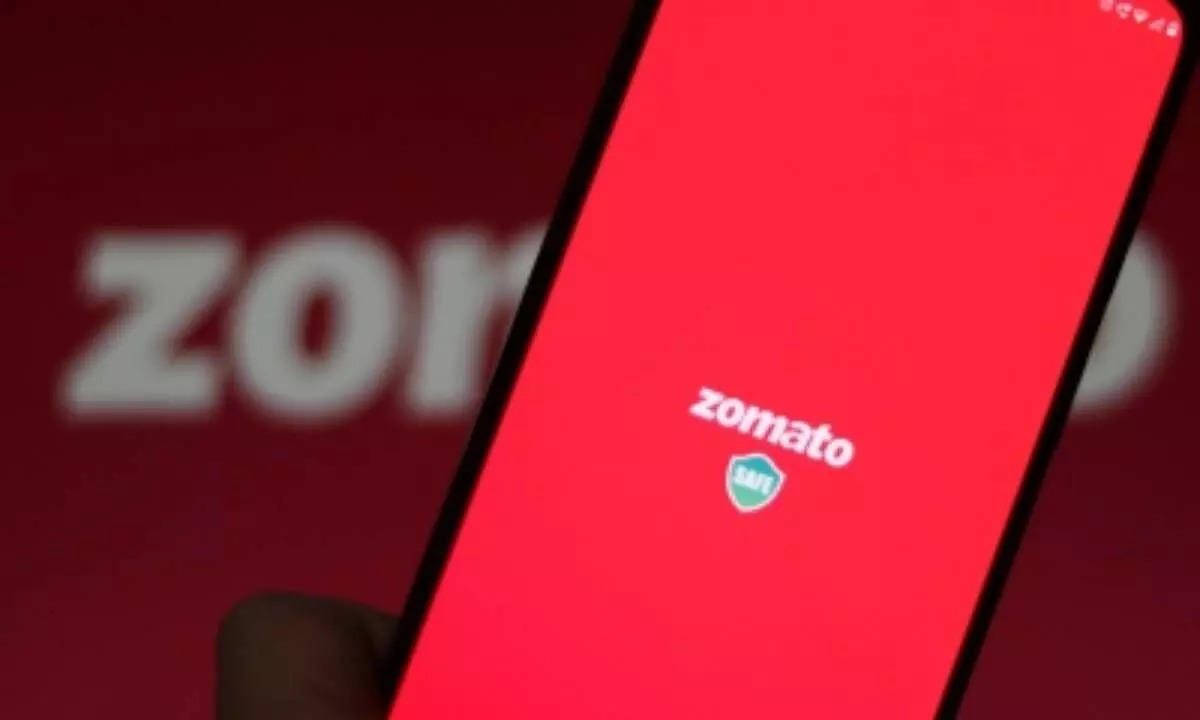 Zomato has taken a big step to support its women delivery partners by introducing a maternity insurance plan. This financial support is meant to ease the burden on women delivery partners and their families. This initiative is the first of its kind in the industry.
The insurance plan will cover various pregnancy-related expenses, such as the cost of childbirth and any complications that might occur during motherhood. Zomato has partnered with ACKO, a technology-driven insurance company, to provide this maternity insurance coverage.
The insurance plan offers benefits such as: Up to Rs 25,000 for a typical delivery. Rs 40,000 for a C-section birth and Rs 40,000 for difficulties related to pregnancy, including miscarriage and abortion.
To be eligible for this insurance, women delivery partners must have completed 1,000 deliveries through the Zomato platform. Additionally, they need to have been active on the platform for the last 60 days from the date when the maternity insurance plan was announced.
Important Days News
13.World Day for Audiovisual Heritage 2023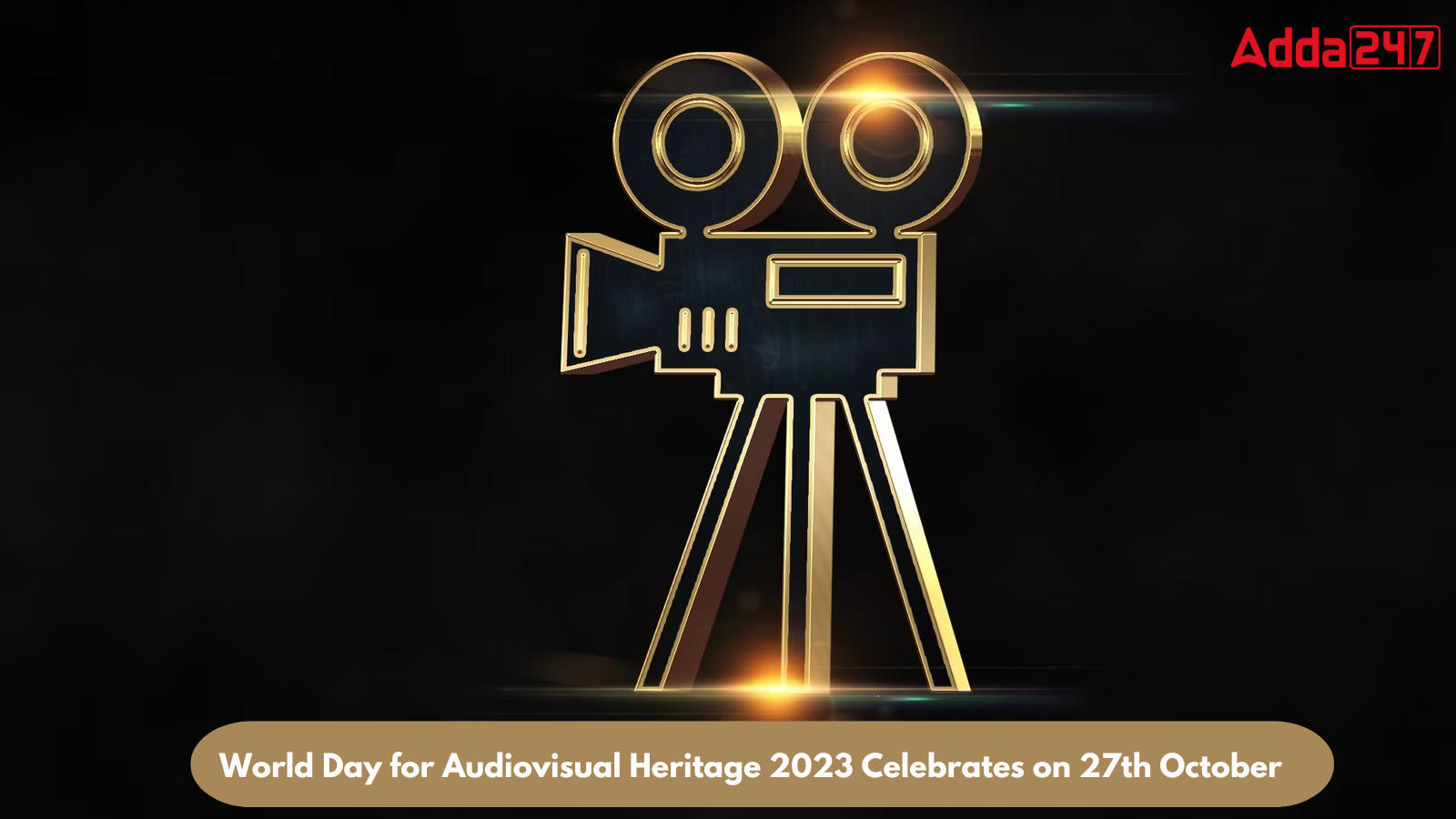 World Day for Audiovisual Heritage 2023 is a significant initiative co-led by UNESCO and the Coordinating Council of Audiovisual Archives Associations (CCAAA) to pay homage to the dedicated audiovisual preservation professionals and institutions safeguarding our rich heritage for the benefit of future generations.
The 2023 World Day for Audiovisual Heritage, observed on October 27, revolves around the theme "Your Window to the World."
Audiovisual heritage serves as a unique window to the world, providing us with the ability to witness events we may have missed, hear the voices of the past, and create narratives that both inform and entertain.
The World Day for Audiovisual Heritage (WDAH) has its roots in the adoption of the Recommendation for the Safeguarding and Preservation of Moving Images during the 21st General Conference of UNESCO in 1980.
Ranks & Reports News
14.India Ranks Third In Fintech Unicorns, With United States At The Top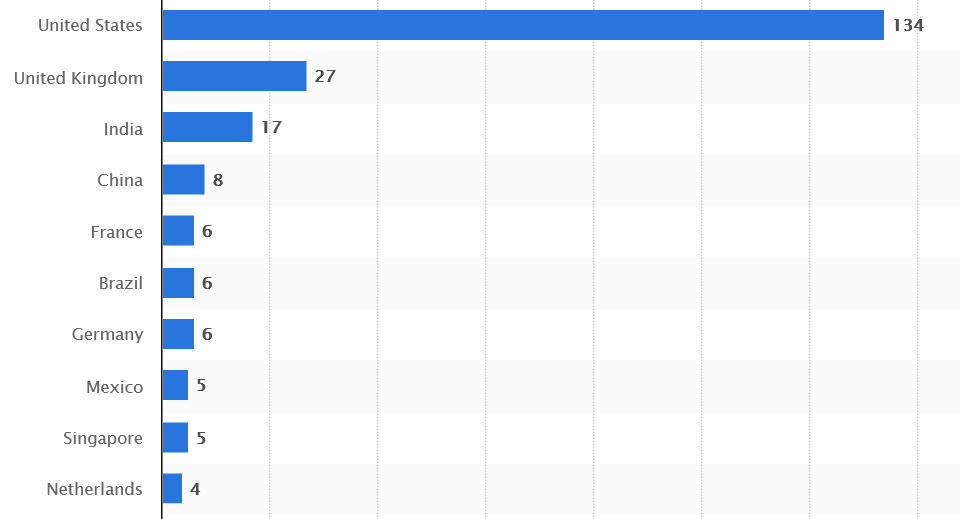 According to global research firm Statista, India has secured the third position in the global fintech landscape with 17 fintech unicorns. India's top profitable companies include Zerodha, Billdesk, Paytm, and Paytm.
The United States and the United Kingdom maintain their supremacy in terms of both quantity and value. The US is home to an impressive 134 fintech unicorns, producing the highest value in the industry. Meanwhile, the UK ranks second with 27 fintech unicorns, making a substantial mark on the global fintech stage.
China, despite having only eight fintech unicorns, has secured the fourth position. Giants like Tencent and Ant Financial have played a pivotal role in elevating China's overall financial market capitalization to $338.92 billion.
Schemes News
15.RCS- UDAN Completes 6 Successful Years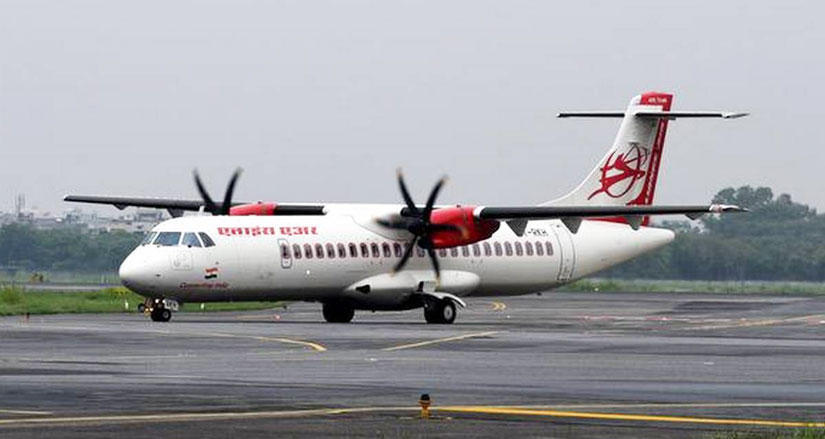 RCS-UDAN, launched in 2016, has significantly improved air connectivity in India, focusing on remote areas and underserved regions. It completed six successful years in 2023, marking a milestone in the country's aviation sector.
RCS-UDAN connected previously unserved routes, linking cities and towns that lacked air connectivity. Started with UDAN 1.0, expanding to UDAN 5.2, the scheme continuously evolved, addressing various challenges and demands.
Key Achievements of the scheme are: More than 130 lakh passengers benefited from RCS-UDAN, demonstrating its success in making air travel accessible. Various versions of UDAN introduced different elements, like helipads and seaplanes, to diversify connectivity options.
UDAN contributed significantly to the tourism sector by connecting popular destinations and promoting religious and cultural tourism. Introduction of tourism routes and expansion of helicopter services in hilly regions stimulated tourism, benefiting local economies.
Agreements News
16.Reliance Jio Partners With Plume To Provide In-Home Services Enhanced By AI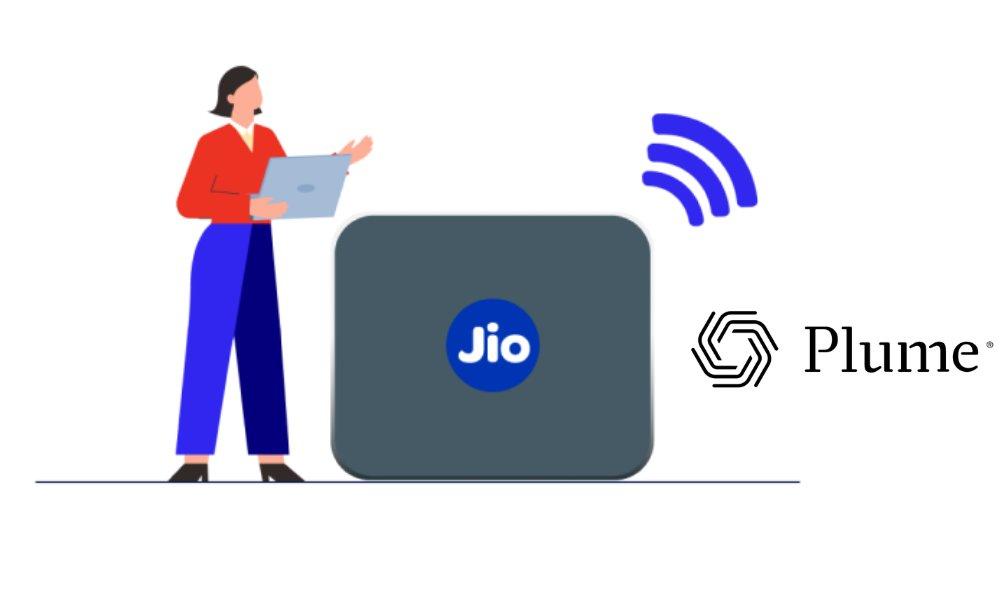 Reliance Jio, India's leading telecom operator, has entered into a strategic partnership with Plume, a California-based company specializing in cloud-based AI-powered services to enhance the digital lives of its nearly 200 million subscribers.
This partnership brings forth a range of innovative offerings under the names "HomePass" and "WorkPass." These services, enabled by Plume's cutting-edge platform, encompass whole-home adaptive WiFi, device and application performance optimization, cyberthreat protection, parental controls, WiFi motion sensing, and more.
With Plume's AI-powered solutions, Jio can provide highly customizable and scalable cloud-based offerings tailored to the Indian market. This innovation will enable Jio to rapidly expand its service portfolio, further solidifying its position as a leader in the Indian telecom market.
Awards News
17.West Bengal Teacher Deep Narayan Nayak Named Finalist for Global Teacher Prize 2023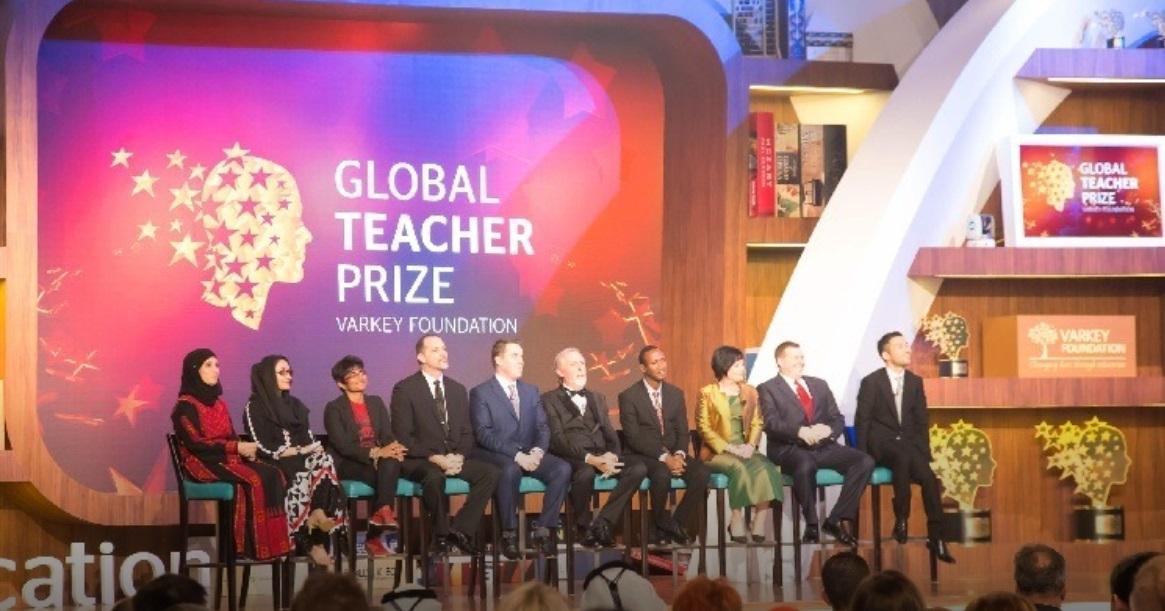 Deep Narayan Nayak, a dedicated teacher from West Bengal, has achieved recognition as one of the top 10 finalists for the prestigious Global Teacher Prize 2023.
This esteemed award, organized annually by the UK-based Varkey Foundation in collaboration with UNESCO and Dubai Cares, a UAE-based philanthropic organization, celebrates exceptional educators from across the globe.
The Global Teacher Prize holds significant value, with a cash prize of USD 1 million. Its primary objective is to honor and celebrate exceptional teachers who have made substantial contributions to the field of education.
Appointments News
18.Swiss Watchmaker 'Rado' Appoints Katrina Kaif As Global Brand Ambassador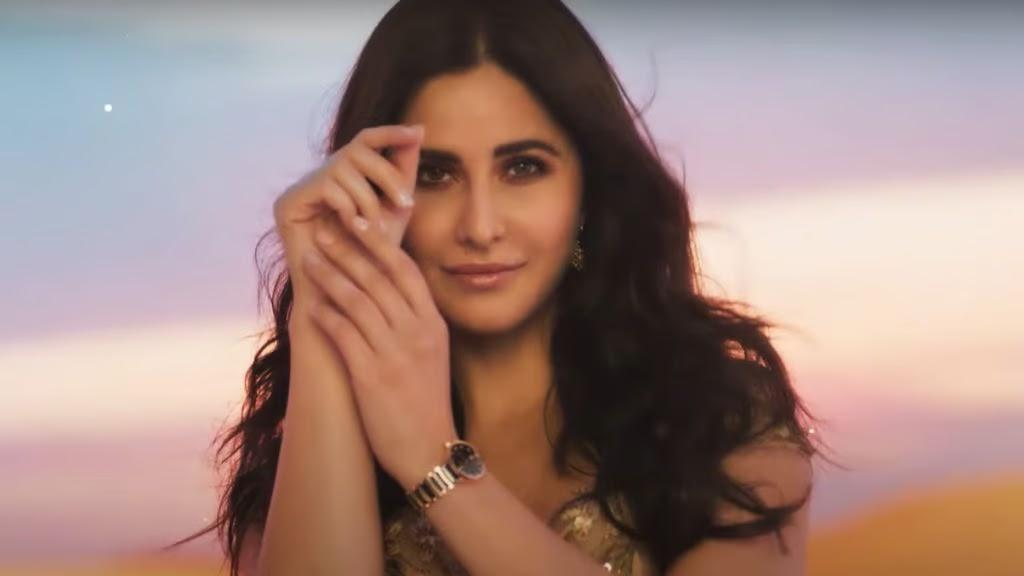 Luxury Swiss watch brand, Rado, a brand known for its excellence in watchmaking has welcomed none other than Bollywood sensation Katrina Kaif as its Global Brand Ambassador.
Rado, founded in 1917, has long been a pioneer in the world of Swiss watchmaking. The brand is known for its innovative use of materials, including high-tech ceramic, and its commitment to creating watches that combine cutting-edge technology with exceptional design.
With Katrina Kaif stepping into her role as Global Brand Ambassador, Rado is poised to expand its global reach and solidify its position as a brand that celebrates timeless elegance.This collaboration aims to redefine luxury and celebrate the enduring allure of both the brand and its new ambassador.
Sports News
19.Sundar Singh Gurjar breaks World Record in men's javelin F46 event with gold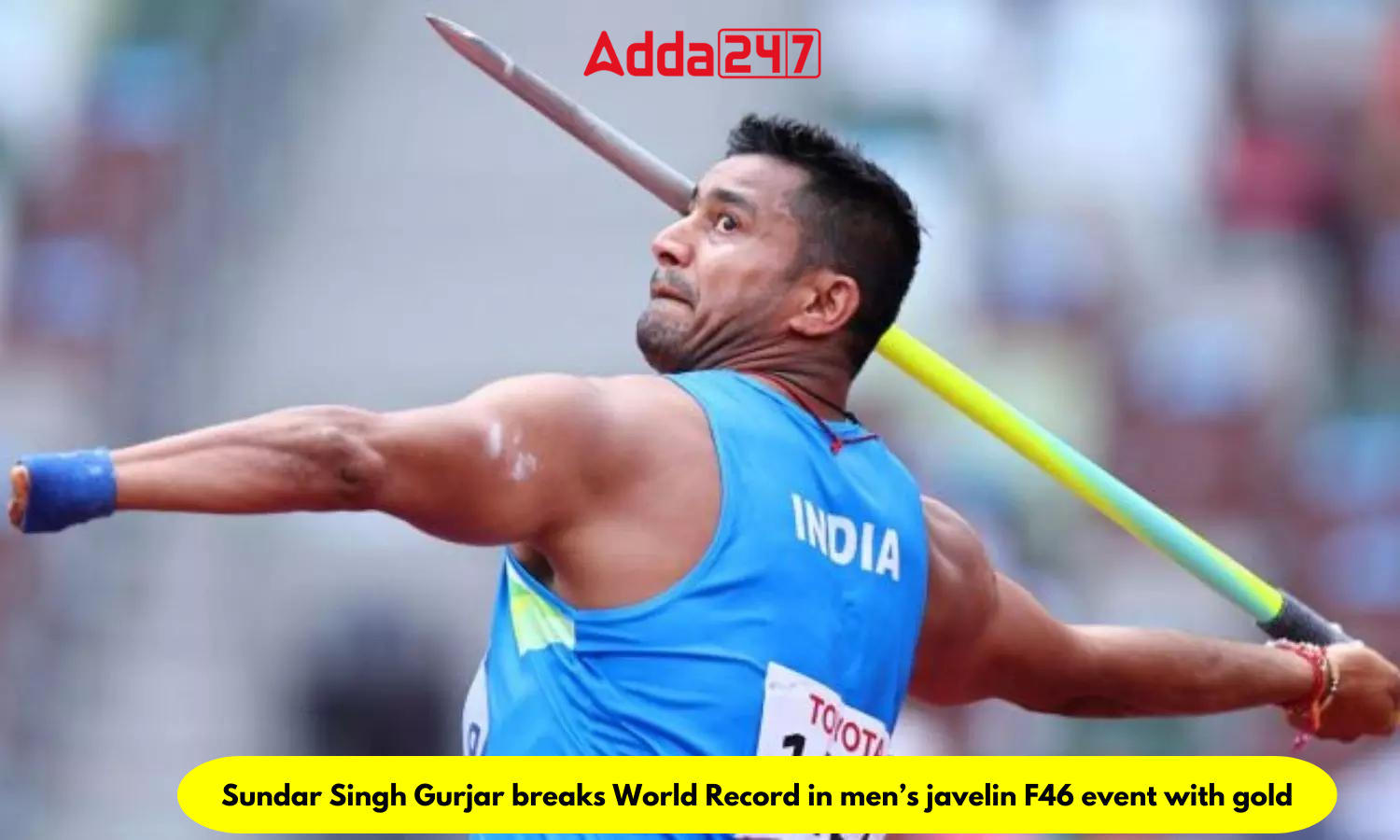 Indian para-athletes excelled in the javelin throw events at the Asian Para Games in Hangzhou, China, with Sundar Singh Gurjar breaking a world record and Sumit Antil successfully defending his gold medal.
In the men's javelin throw-F46 final, India's Sundar Singh Gurjar delivered an outstanding performance, breaking the world record with a throw of 68.60 meters. This incredible achievement not only secured him the gold medal but also surpassed the previous world record held by Sri Lankan Dinesh Priyantha at 67.79 meters. Sundar's throw also set new Games and Asian Records.
Reigning Olympic and world champion Sumit Antil put up a stellar defense of his gold medal in the men's javelin F64 event. In his first throw, he easily shattered the Games Record with a distance of 66.22 meters, surpassing his previous record set in 2018. His second throw came close to his world record of 70.83 meters, measuring 70.48 meters.
Science & Technology News
20.China launched its youngest ever space crew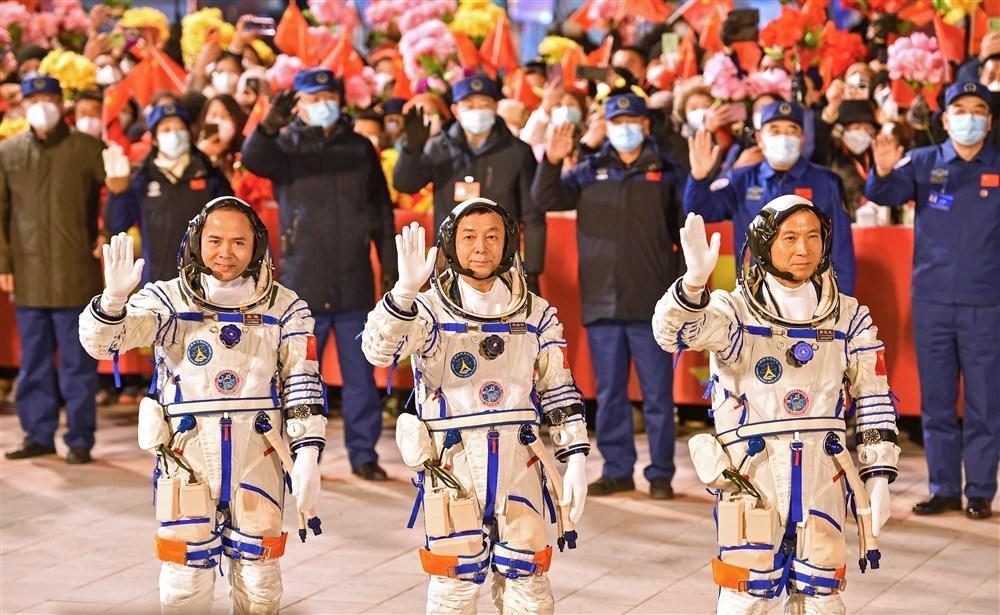 China's space endeavors are reaching new heights, evident in the recent launch of Shenzhou 17 from the Jiuquan Satellite Launch Center. This mission highlights China's determination to explore outer space, fueled by a competitive spirit with the United States.
The Shenzhou 17 crew comprises Tang Hongbo, Tang Shengjie, and Jiang Xinlin, with an average age of 38, making it the youngest team on a space station construction mission. Tang Hongbo, a seasoned astronaut, previously led a 2021 space mission for three months.
The crew's primary tasks include conducting experiments in space medicine and technology. They will also install and maintain equipment both inside and outside the station. Moreover, China plans to send a new telescope into space, allowing in-depth exploration of the universe through surveys and sky mapping, although the installation timeframe remains undisclosed.
Important Current Affairs of 27 October 2023
Get all the International, National, Sports, Economy, latest schemes and appointments and current affairs updates with Adda247 Headlines of the day. Adda247 headlines of the day brings you the best accumulation of the daily updates. Stay updated with us!