The General Awareness Section
plays an important role in scoring well above cut off marks in any competitive exam. The
Banking Awareness and Static Awareness questions asked in the General Awareness Section are based on Current Affairs mainly.
So you need to prepare well this section to score good marks.
Here is the Daily GK Update to get you acquainted with the top events that made the headlines today!
For Queries related to Adda247 Ultimate for IBPS RRB 2019 Prelims, Click Here or mail us at ultimate@adda247.com
1. 'Swachhta Pakhwada' observed by MNRE from 1-15 June


i. Ministry of New and Renewable Energy and institutions under it observed Swachhta Pakhwada (cleanliness fortnight) from 1st June to 15th June 2019.
ii. During this period, MNRE undertook various activities such as Shramdan (cleanliness drive) by staff, lectures and seminars.
Static/Current Takeaways Important For ESIC/EPFO Mains:
Minister of State (IC) of MNRE: Raj Kumar Singh
2. PM Modi visits Japan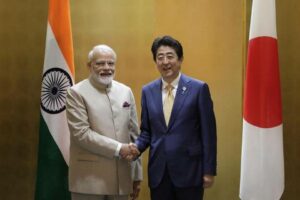 i. Prime Minister Narendra Modi and Japanese PM Shinzo Abe meets in Osaka, Japan.
ii. This is the first meeting between the two leaders since the start of Japan's Reiwa era.
Static/Current Takeaways Important For ESIC/EPFO Mains:
Japan Capital: Tokyo, Currency: Japanese yen, PM: Shinzo Abe.
3. Meeting of Expert Working Group of Paris Pact Initiative to be held in New Delhi
i. The Department of Revenue, Ministry of Finance is hosting a Meeting of Expert Working Group on Paris Pact Initiative in New Delhi.
ii. The meeting focuses on Illicit Financial Flows deriving from the trafficking of Opiates originating in Afghanistan.
iii. The Meeting is being organised with the support of United Nations Office on Drugs & Crimes. iv. The Meeting will be attended by the representatives of the Member Countries of Paris Pact, Regional Representatives of UNODC and Senior Officers of the Indian agencies like DRI, ED and NCB.
Static/Current Takeaways Important For SBI PO/Clerk Mains:
Director Genereal of UNODC: Yury Fedotov.
4. CBDT directs I-T dept to share info of loan defaulters with banks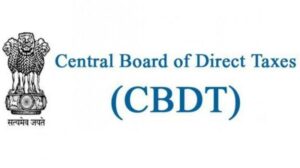 i. The Central Board of Direct Taxes has directed the Income Tax Department to share in "public interest" the details of assets and accounts of all such loan defaulters whose details are requested by the public sector banks.
ii. The policy move is aimed to tighten the noose on such entities and extract recovery of public money.
Static/Current Takeaways Important For SBI PO/Clerk Mains:
Chairman of CBDT: P.C. Mody
Ranking and Reports


5. The Rahimatpur Police station in Satara tops SMART survey
i. The Rahimatpur police station in Satara district in Maharashtra has emerged as the State topper in a survey based on the 'SMART' policing concept.
ii. 'SMART': Strict and sensitive, modern and mobile, alert and accountable, reliable and responsive, techno-savvy and trained.
iii. The survey was executed by the Quality Council of India.
Agreements
6. Max Bupa partners with MobiKwik for health insurance
i. Health insurance provider Max Bupa partners with fintech platform MobiKwik to promote bite sized group health insurance products for MobiKwik's 107 million customers across the country.
ii. Bite-sized insurance offerings are over the counter health insurance products, primarily targeted towards working professionals and millennials.
Static/Current Takeaways Important For LIC AAO/ADO Mains:
CEO of Mobikwik: Bipin Preet Singh.
Appointments
7. Narinder Batra elected as IOC member


i. Indian Olympic Association president Narinder Batra has been elected as a member of the International Olympic Committee. He secured 58 votes out of 62.
ii. Narinder Batra now has a rare distinction of becoming a member of the IOC, while heading a National Olympic Committee as well as an international federation.
iii. He is the first Indian to have this distinction.
Static/Current Takeaways Important For RRB NTPC/IBPS RRB Mains:
President of IOC: Thomas Bach
8. Lewis Hamilton Wins France Grand Prix 2019
i. Mercedes Driver Lewis Hamilton wins France Grand Prix 2019. This is his sixth triumph in eight races in this season.
Obituaries
9. Actor-director Vijaya Nirmala passes away
i. Veteran actor-filmmaker Vijaya Nirmala passed away in Hyderabad.
ii. Vijaya Nirmala, born in Tamil Nadu, was one of the most accomplished women in the south Indian film industry.
iii. She acted in more than 200 films in Tamil, Telugu and Malayalam.
10. Micro, Small and Medium sized Enterprises Day: 27 June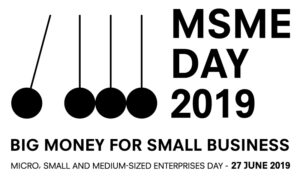 i. The United Nations observe 27 June as the Micro, Small and Medium sized Enterprises Day.
ii. Since 2017, Micro, small and Medium-sized businesses celebrate this day in recognition of their work in local and global economies. These enterprises, which generally employ fewer than 250 persons, are the backbone of most economies worldwide.
iii. International Trade Center, United Nations will launch its flagship report: "The SME Competitiveness Outlook 2019: Big money for small businesses".