Read the most important current affairs of 28 August 2023. Today Current Affairs covers the headlines on National Sports Day 2023, Air Quality Early Warning System, National Award For E-Governance 2023.
Top 15 Current Affairs and News Headlines of 28 August 2023
National News
1.Khanan Prahari App Helping to Curb Illegal Coal Mining Activities Through Public Participation
The government of India has introduced the Khanan Prahari App which allows citizens to report any suspicious activities related to coal mining in their vicinity, thereby contributing to the fight against this illegal practice.
The Khanan Prahari mobile app is an initiative led by the Ministry of Coal, aimed at curbing illegal coal mining through public participation. Users can report incidents of illegal mining using the app.
The app ensures user confidentiality, safeguarding the users' privacy and security. The app is accessible for download on major platforms, including the Google Play Store for Android-based phones and the Apple Store for iOS-supported iPhones.
International News
2.Emmerson Mnangagwa Wins Second Term As President Of Zimbabwe
Emmerson Mnangagwa has been declared the winner of Zimbabwe's presidential election, securing a second term as the nation's leader. The Zimbabwe Electoral Commission (ZEC) announced Mnangagwa as the victor with 52.6% of the vote, while his closest rival, Nelson Chamisa of the Citizens' Coalition for Change (CCC), trailed behind at 44%.
Apart from winning the presidential election, Mnangagwa's party, the Zimbabwe African National Union-Patriotic Front (Zanu-PF), secured 136 seats in the parliamentary elections. In contrast, the Citizens' Coalition for Change (CCC) secured 73 seats.
Taking the helm at the age of 80, Mnangagwa's ascendancy followed a 2017 military coup that deposed Zimbabwe's longstanding leader, Robert Mugabe, who had held authority since the country's independence in 1980. During the mid-1980s, Mnangagwa held responsibility for internal security. Mnangagwa was nicknamed as "The Crocodile," a creature renowned in Zimbabwean legend for its cunning and unyielding nature."
State News
3.Kolkata Becomes 3rd Indian City To Get Air Quality Early Warning System
The Indian city of Kolkata has taken a significant step forward by adopting an Air Quality Early Warning System (AQEWS), developed by the Indian Institute of Tropical Meteorology (IITM) based in Pune.
This system offers both real-time air pollution data and forecasts, with the objective of enhancing readiness and facilitating measures to tackle the escalating air pollution levels within the city.
The Air Quality Early Warning System (AQEWS) leverages data from the national air quality network as well as satellite sources to generate accurate predictions. The early warning system's integration of data from 420 air quality monitoring stations across India ensures a comprehensive and holistic approach to air quality assessment.
4.Assam Cabinet Creates 4 New Districts, 81 Sub-Districts After Delimitation
The Assam cabinet has taken a bold step by creating four new districts that were previously abolished last year in December. With the addition of these new districts, Assam's total district count will reach 35.
The decision comes in line with the ongoing delimitation process that has been initiated after the Election Commission's (EC) decision to redefine Assembly and Parliamentary constituencies in Assam as per Section 8A of the RP Act, 1950. The newly formed districts are Hojai, Biswanath, Tamulpur, and Bajali.
Chief Minister Himanta Biswa Sarma announced the abolishment of 24 civil sub-divisions, ushering in a new era where sub-divisions will be replaced by circles and sub-districts within each district. These sub-districts will be headed by additional district commissioners and will house all the pertinent government departments.
5.MP govt hikes financial aid, 35% reservation in govt jobs for women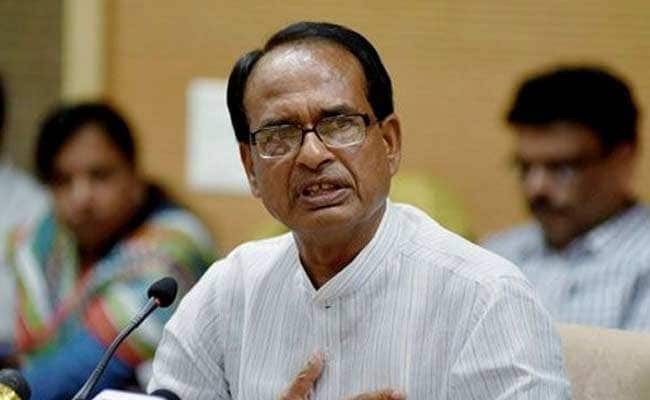 Madhya Pradesh Chief Minister Shivraj Singh Chouhan on 27 August raised the financial aid given to women in the Ladli Behna Scheme from ₹1,000 to ₹1,250 per month.
Apart from this, the MP CM also announced 35 percent reservation for them in government jobs and said cooking gas cylinders will be provided to women at ₹450 in August to mark 'Sawan'.
The CM said that 1.25 crore women will get

₹

1,250 (under Ladli Behna Yojana) from 1 October and the amount will gradually be hiked to 

₹

3,000 per month so that the aim of uplifting the economic and social condition of women is fulfilled.
Defence News
6.Indian Air Force Makes Its Debut In Exercise BRIGHT STAR-23 In Egypt
An Indian Air Force (IAF) contingent has embarked on a significant journey, marking the first-ever participation in Exercise BRIGHT STAR-23. This biennial multilateral tri-service exercise is taking place at Cairo (West) Air Base in Egypt, spanning from August 27 to September 16, 2023.
The Indian Air Force contingent for this exercise is an impressive assembly, comprising five MiG-29 aircraft, two IL-78 aircraft, two C-130 aircraft, and two C-17 aircraft. In addition to these aircraft, personnel from the IAF's distinguished Garud Special Forces and members of the Numbers 28, 77, 78, and 81 Squadrons will be actively participating.
Exercise BRIGHT STAR-23 gathers not only the IAF but also contingents from esteemed nations such as the United States of America, Saudi Arabia, Greece, and Qatar. The convergence of these military forces in a common endeavor highlights the commitment to strengthening international partnerships, fostering interoperability, and promoting a shared understanding of joint operations.
Banking News
7.Airtel Payments Bank partners with Frontier Markets, Mastercard to support 1 lakh women-owned businesses
Airtel Payments Bank, in collaboration with Mastercard Center and Frontier Markets, has introduced a transformative initiative named She Leads Bharat:Udyam. This initiative is designed to uplift 100,000 women-owned small businesses by providing them with opportunities to learn and earn.
The She Leads Bharat:Udyam program stands as a collaborative effort between private sector entities, social enterprises, and philanthropy in the banking, financial services, and insurance sectors. This digital-first model aims to unlock avenues for women-owned small businesses to enhance their income streams.
The initial phase of She Leads Bharat:Udyam is set to impact women-owned small businesses in Rajasthan and Uttar Pradesh. This platform, known for its flexibility and proprietary nature, will empower these businesses by offering a range of opportunities.
8.Reserve Bank of India (RBI) approves merger of Akola Merchant Co-operative Bank with Jalgaon Peoples Co-operative Bank
The Reserve Bank of India (RBI) has granted its approval for the amalgamation of Akola Merchant Co-operative Bank with The Jalgaon Peoples Co-operative Bank. This strategic move is set to be enacted from August 28, as announced by the central bank.
The branches of Akola Merchant Co-operative Bank will be seamlessly integrated as branches of The Jalgaon Peoples Co-operative Bank starting from August 28. This integration aims to streamline operations and services for customers under a unified entity.
Recently the RBI had given the nod for the amalgamation of Twin Cities Co-operative Urban Bank Ltd with Kranti Co-operative Urban Bank Ltd, signifying a trend of such consolidations in the co-operative banking sector.
Business News
9.Zepto is first Indian unicorn of 2023, raises $200 million at $1.4 billion valuation
Online grocery delivery startup Zepto has successfully raised $200 million in a Series-E funding round, achieving a valuation of $1.4 billion. This achievement marks Zepto as the first unicorn of 2023.
The funding was led by StepStone Group, a US-based private markets investment firm, and is StepStone Group's inaugural direct investment in an Indian company. Joining StepStone Group in this funding round is Goodwater Capital, a consumer-focused venture capital firm from California.
Zepto, established in response to the pandemic, was founded in 2021 by Aadit Palicha and Kaivalya Vohra, both dropouts from Stanford University. The startup had previously raised $200 million in a Series D funding round in 2022, led by Y Combinator's Continuity Fund, which valued the company at $900 million.
Awards News
10.SVAMITVA Scheme Of Ministry Of Panchayati Raj Won National Award For E-Governance 2023
The SVAMITVA (Survey of Villages Abadi and Mapping with Improvised Technology in Village Areas) Scheme, initiated by the Ministry of Panchayati Raj, has been honored with the prestigious National Award for e-Governance 2023 (Gold) in recognition of its groundbreaking application of emerging technologies to deliver citizen-centric services.
The accolade was presented during the 26th National Conference on e-Governance (NCeG) held in Indore, Madhya Pradesh, organized by the Department of Administrative Reforms and Public Grievances (DARPG), Government of India.
The SVAMITVA Scheme, a brainchild of the Ministry of Panchayati Raj, represents a revolutionary initiative aimed at granting property ownership rights to individuals residing in village-inhabited areas. Leveraging state-of-the-art drone and Geographic Information System (GIS) technologies, the scheme facilitates the creation of Property Cards, allowing rural property owners to unlock the potential of their residential assets.
Important Days News
11.National Sports Day 2023: Date, Theme, Significance and History
The National Sports Day in India is celebrated on 29 August 2023. This annual observance, held on August 29 in India, is a tribute to the enduring legacy of Major Dhyan Chand.
The day also serves as a reminder for all of us to recall the contributions, determination and extraordinary achievements of the athletes and their influence in shaping societies.
The roots of National Sports Day in India can be traced back to the birth of one of its most revered sporting legends, Major Dhyan Chand, who went on to become one of the most popular names in the game of hockey.
Sports News
12.Max Verstappen wins Dutch Grand Prix 2023
Max Verstappen has won the Dutch Grand Prix for the third consecutive year, once again prevailing at his home race. With the dominant win, Verstappen has now matched Sebastian Vettel's all-time record of nine F1 victories in a row.
Verstappen's victory was his 11th of the season, and it extended his lead in the Drivers' Championship to 138 points. He is now on course to win his second consecutive World Championship.
Presented below are the leading five contenders for the Dutch Grand Prix 2023:


| Pos. | Driver | Team | Time |
| --- | --- | --- | --- |
| 1 | Max VERSTAPPEN | Red Bull | LAP 72 |
| 2 | Fernando ALONSO | Aston Martin | +3.744 |
| 3 | Pierre GASLY | Alpine | +7.058 |
| 4 | Sergio PÉREZ | Red Bull | +10.068 |
| 5 | Carlos SAINZ | Ferrari | +12.541 |
13.Neeraj Chopra Makes History as First Indian to Secure Gold at World Athletics Championships
Neeraj Chopra made history by winning the gold medal in the men's javelin throw event at the World Athletics Championships held in Budapest, Hungary. He became the first-ever Indian athlete to achieve this feat, marking a significant milestone for Indian athletics.
Neeraj's exceptional performance was highlighted by a remarkable throw of 88.17 meters during his second attempt. This outstanding achievement showcased his skill and dominance in the event, solidifying his position as a global contender.
Pakistan's Arshad Nadeem, the reigning Commonwealth Games champion, took the silver with a season's best of 87.82m while the Czech Republic's Jakub Vadlejch won bronze with 86.67m. The other two Indian athletes in the 12-man javelin throw finals at Budapest also logged impressive results. Kishore Jena finished fifth with a personal best haul of 84.77m while DP Manu was sixth with 84.14m.
14.HS Prannoy Clinches Bronze At BWF World Badminton Championships 2023
Indian badminton player HS Prannoy secured the bronze medal in the men's singles category at the prestigious BWF World Badminton Championships 2023. Prannoy faced elimination during the semi-finals against Thailand's Kunlavut Vitidsarn in a match held in Copenhagen, Denmark.
The 31-year-old HS Prannoy etched his name in Indian badminton history by becoming only the fifth Indian men's singles player to clinch a medal at the BWF World Badminton Championships. Among his compatriots, Kidambi Srikanth remains the sole player to reach the men's singles final, achieving this feat in 2021.
Below is the list of  five Indian male singles players who have secured a medal at the World Championships.


| Sno | Player | Medal |
| --- | --- | --- |
| 1 | Kidambi Srikanth | Silver |
| 2 | Lakshya Sen | Bronze |
| 3 | B Sai Praneeth | Bronze |
| 4 | Prakash Padukone | Bronze |
| 5 | HS Prannoy | Bronze |
Science and Technology News
15.Update on ISRO's Gaganyaan mission and 'Vyommitra' robot
Union Minister Jitendra Singh provided a significant update on the progress of the Indian Space Research Organisation's (ISRO) Gaganyaan mission, stating that trials for the mission will commence in October.
The second phase of the Gaganyaan mission will witness the launch of 'Vyommitra,' a humanoid robot resembling a space-faring entity in female attire. This humanoid robot is designed to simulate various tasks that humans would perform in a space environment.
Vyommitra is crafted to execute specific functions that allow researchers to assess human behavior in space conditions. Advanced planning is crucial for ensuring the safety of astronauts during such missions. Vyommitra's activities will mimic those anticipated from astronauts during space missions.
Important Current Affairs of 28th August 2023
Get all the International, National, Sports, Economy, latest schemes and appointments and current affairs updates with Adda247 Headlines of the day. Adda247 headlines of the day brings you the best accumulation of the daily updates. Stay updated with us!