Read the most important current affairs of 28 October 2023. Today Current Affairs covers the headlines on New US House Speaker, 24th Hornbill Festival 2023, 76th Shaurya Diwas, 16th Urban Mobility India Conference & Exhibition 2023.

Top 18 Current Affairs and News Headlines of 28 October 2023
National News
1.Modi Government To Kick off Nationwide Yatra To Promote Awareness About Welfare Schemes On November 15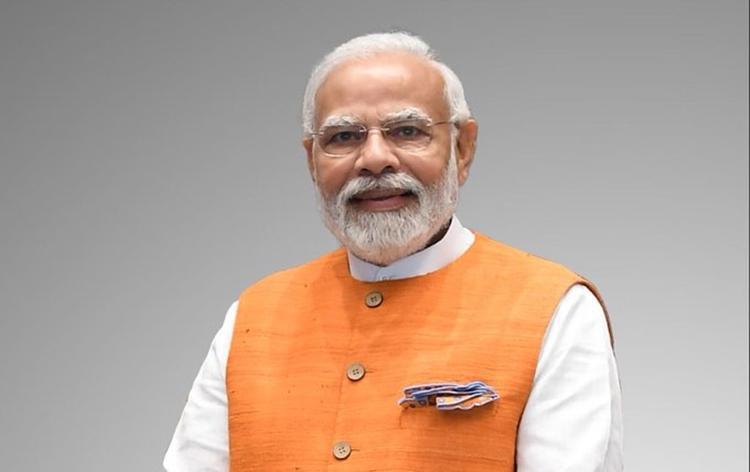 As the nation celebrates the birth anniversary of the revered 'adivasi' icon, Birsa Munda on November 15, the ruling Bharatiya Janata Party (BJP) government is gearing up to launch its ambitious "Viksit Bharat Sankalp Yatra." This 72-day nationwide outreach and awareness campaign is aimed at promoting government schemes and reaching the vulnerable sections of society.
Prime Minister Narendra Modi will inaugurate the campaign by flagging off Information, Education, and Communication (IEC) vans. These vans will initially travel through tribal districts for a week, spreading information about government schemes. The primary goal of the 'Viksit Bharat Sankalp Yatra' is to "reach the unreached" and provide information to those who are yet to benefit from government schemes.
The government has identified 20 flagship schemes for popularization during the campaign. Panchayats that have achieved 100% saturation of schemes like Ayushman Card, Jal Jeevan Mission, Jan Dhan Yojana, PM Kisan Samman Nidhi Yojana, and ODF Plus status will receive special recognition during the campaign.
International News
2.Republican Mike Johnson Elected New US House Speaker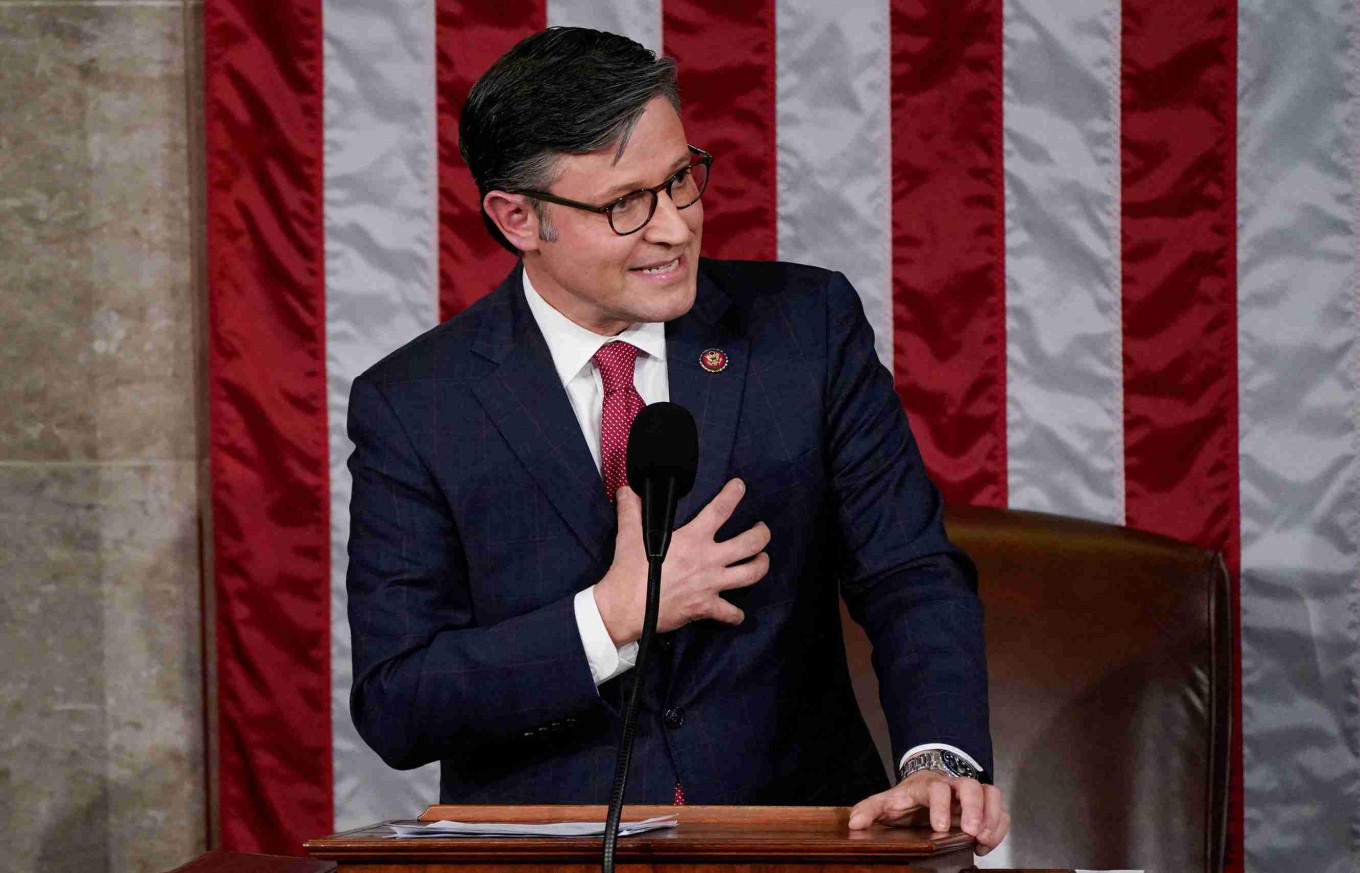 Mike Johnson, a relatively lesser-known Republican from Louisiana, has taken the elected as the new speaker of the US House of Representatives. He is the first Louisianan to become speaker and the first southerner to serve as speaker since Republican Newt Gingrich of Georgia in the 1990s.
Johnson was elected to the Louisiana statehouse in 2015 and ran for Congress successfully in 2016. He now represents Louisiana's fourth congressional district. He describes himself as a "Christian, a husband, a father, a life-long conservative, constitutional law attorney and a small business owner".
The United States House of Representatives, commonly referred to as the House, is one of the two chambers of the United States Congress, the other being the Senate. It plays a crucial role in the legislative process of the United States and is a fundamental component of the country's federal government.
3.Sponge Bombs: Israel's Secret Weapon Against Hamas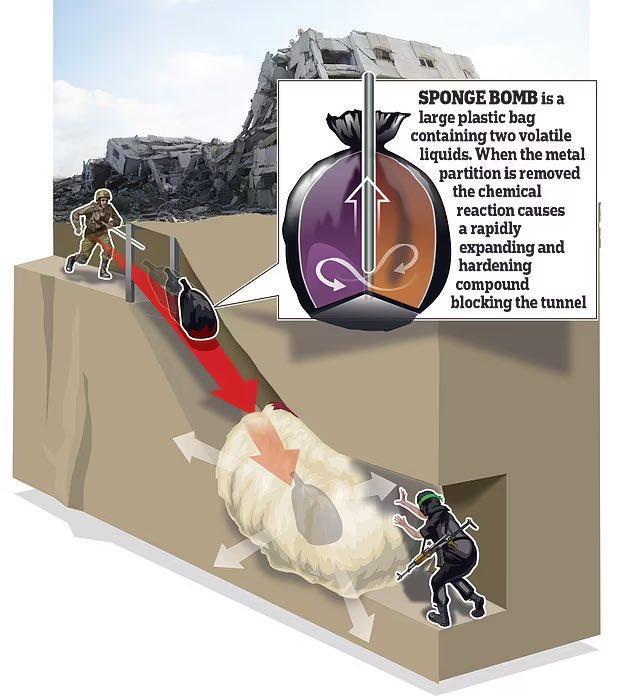 As the conflict between Israel and Hamas escalates, Israeli forces are planning to use an innovative type of bomb referred to as "sponge bombs." These sponge bombs have the capability to seal off the intricate network of tunnels beneath Gaza without causing explosions.
Gaza is riddled with an underground infrastructure that reaches depths of 40-50 meters. This extensive network includes bunkers, headquarters, storage facilities, and is connected to over a thousand rocket launch sites. These tunnels come in diverse forms, with some stretching for hundreds of kilometers and descending as deep as 80 meters below the 360-square-kilometer coastal strip and its surrounding borders.
"Sponge bombs" are explosive devices designed to produce a sudden release of expanding foam that subsequently hardens. The devices are typically encased in protective plastic, with a metal barrier separating two distinct liquids. Upon activation, these liquids mix and move towards their intended target. In 2021, during exercises conducted in a simulated tunnel system near the Gaza border, the Israel Defense Forces (IDF) were observed using these devices.
4.Malaysia picks ruler of Johor state as country's new king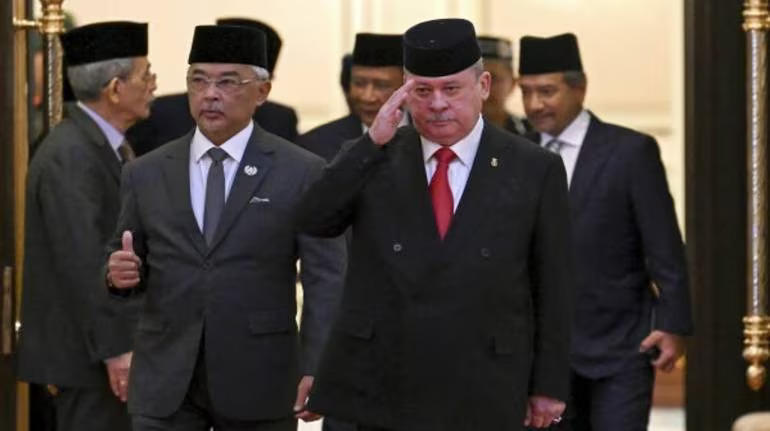 In a historic move, Malaysia's royal families have elected Sultan Ibrahim Iskandar of Johor state as the country's new king. This decision, made within Malaysia's distinctive rotating monarchy system, marks a significant transition for the nation.
At the age of 64, Sultan Ibrahim Iskandar, the influential ruler of southern Johor state, has been elected as Malaysia's new king. This decision follows a predetermined rotation order among the country's nine state rulers. His ascension to the throne is scheduled for January 31, commencing his five-year term.
Since gaining independence from Britain in 1957, Malaysia has upheld a distinctive monarchy system where nine ethnic Malay state rulers take turns serving as the king for five-year terms. This unique tradition provides stability to the nation and showcases Malaysia's cultural richness.
5.UN Secretary-General Antonio Guterres launches advisory Body on Artificial Intelligence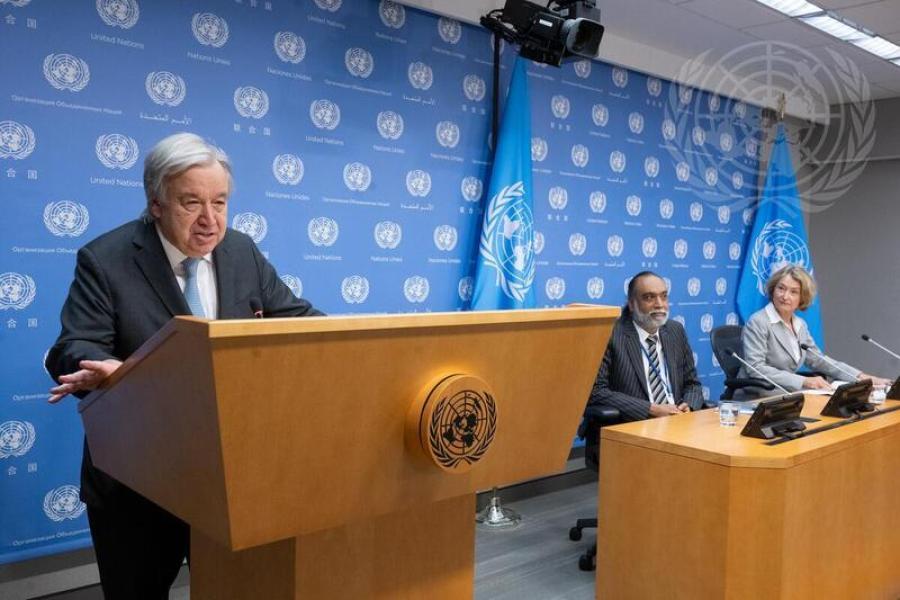 The United Nations, under the leadership of Secretary-General Antonio Guterres, has taken a significant step toward managing the opportunities and challenges posed by artificial intelligence (AI).
To facilitate international cooperation and consensus on AI governance, a 39-member advisory body has been established, comprising tech industry leaders, government officials, and academics from diverse backgrounds.
The primary objective of the advisory body is to establish a consensus on the risks associated with AI on a global scale. By bringing together perspectives from various nations, the panel aims to formulate comprehensive recommendations on AI governance.
6.CCI Becomes A Member Of International Competition Network Committee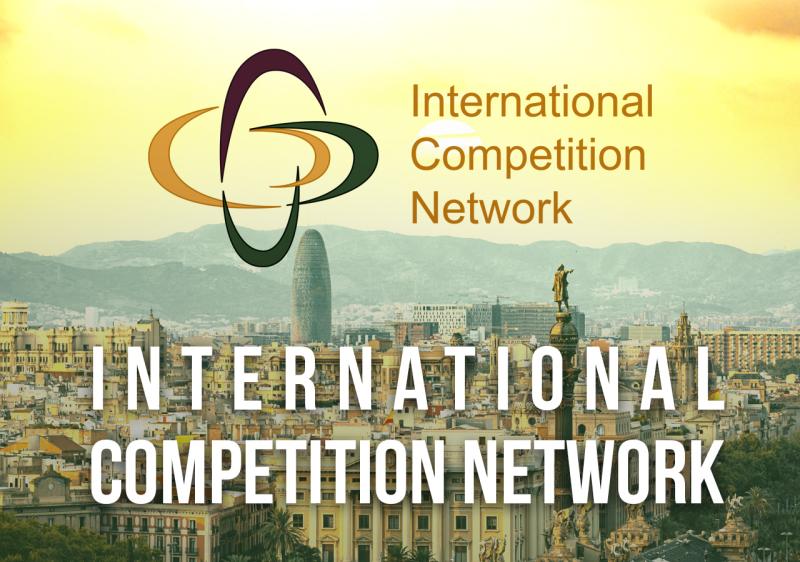 The Competition Commission of India (CCI) has achieved a significant milestone by becoming a part of the prestigious 18-member steering committee of the International Competition Network (ICN).
The ICN, which comprises 140 competition agencies from around the world, is a unique global body dedicated exclusively to competition law enforcement. Its primary purpose is to provide antitrust authorities with a specialized and informal platform for maintaining regular contacts and addressing practical competition concerns.
The Competition Commission of India's inclusion in the ICN's steering committee is a testament to the regulator's consistent efforts in the field of competition law enforcement. India's commitment to promoting fair competition and its proactive engagement in international dialogues have earned it a place among the select few competition authorities that guide the ICN's global initiatives.
State News
7.24th Hornbill Festival 2023 To Kick Off In Nagaland From December 1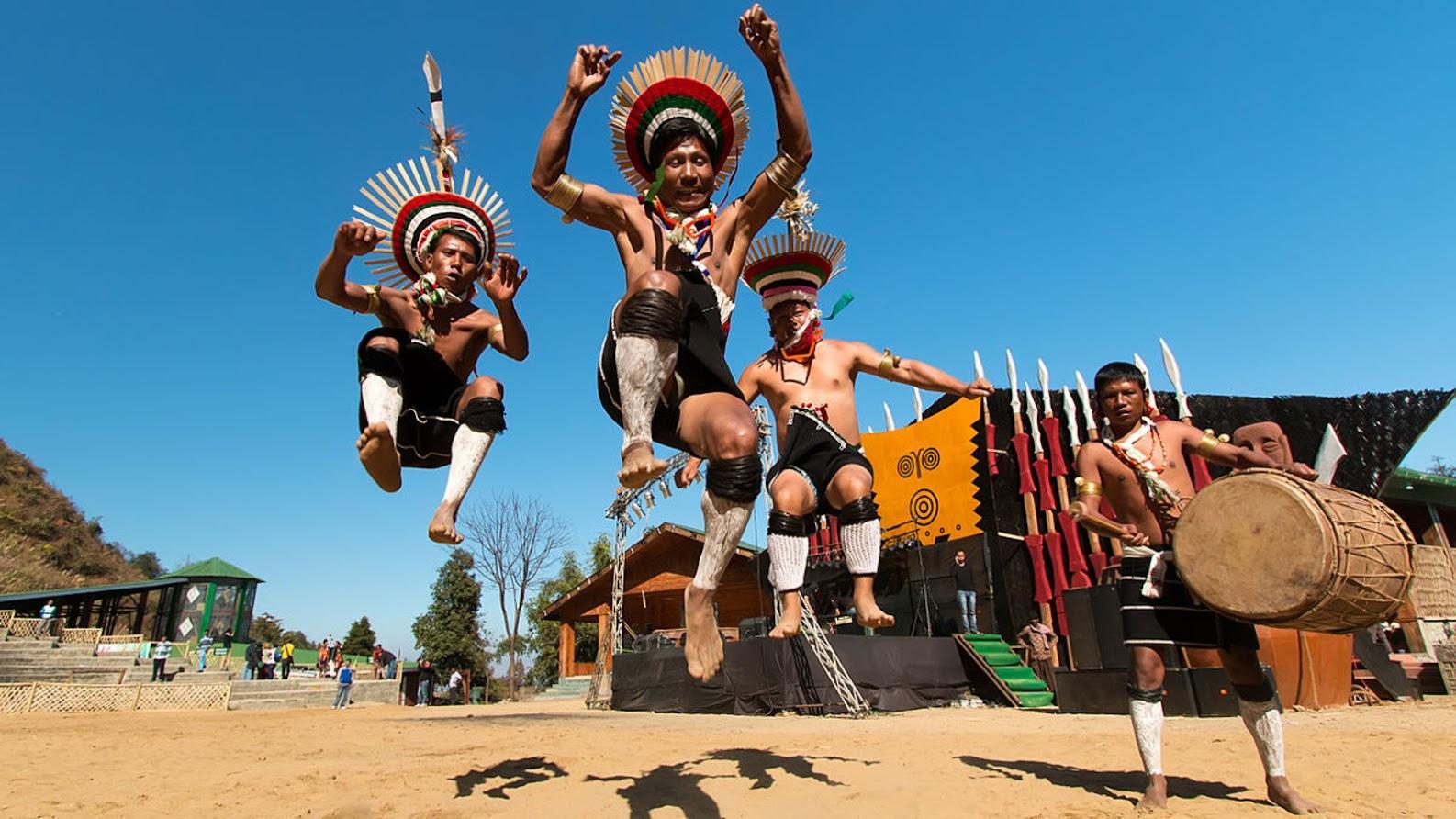 Hornbill Festival 2023 will start from December 1. This festival stands out as one of the most anticipated and celebrated events of the year. This colorful festival not only showcases the rich cultural heritage of Nagaland but also draws thousands of curious travelers from around the world to partake in its festivities.
The festival is aptly named after a bird, the hornbill, which holds special significance in the Naga culture. The hornbill is revered and respected among the Naga tribe and is considered a symbol of integrity and tradition. The Hornbill Festival is a tribute to this bird and the values it embodies.
Hornbill is often referred to as the 'Festival of Festivals' because it brings together a traditional cluster of 17 Naga tribes. These tribes unite during the festival to promote intercultural harmony and showcase their unique customs, traditions, and art forms.
Defence News
8.Hindustan Aeronautics Limited (HAL) and Safran to Make Aircraft Engine Parts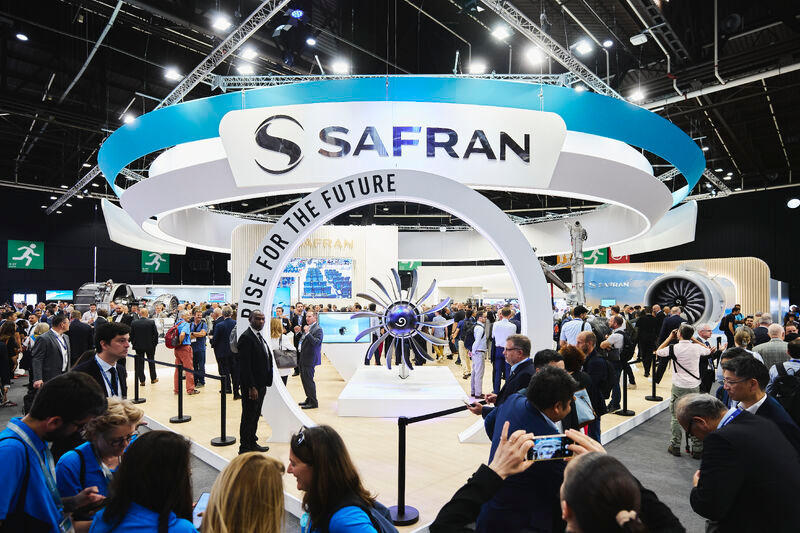 Hindustan Aeronautics Limited (HAL) and Safran Aircraft Engines, a leading French aero engine design, development, and manufacturing company, have signed a Memorandum of Understanding (MoU) aimed at fostering industrial cooperation and collaboration.
One of the central aspects of this collaboration involves HAL's production of LEAP (Leading Edge Aviation Propulsion) engine forgings at its state-of-the-art Foundry and Forge facility located in Bengaluru. These LEAP engines power prominent aircraft models such as the Airbus A320 Neo family and the Boeing 737 Max.
Additionally, HAL and Safran Aircraft Engines are set to collaborate on the co-design and production of the next-generation Indian Multi-Role Helicopter (IMRH). By pooling their expertise, the two companies aim to create cutting-edge helicopter engines that meet the evolving needs of the Indian armed forces and civilian aviation sector.
Business News
9.RBI Approves MobiKwik's Zaakpay To Operate As Payment Aggregator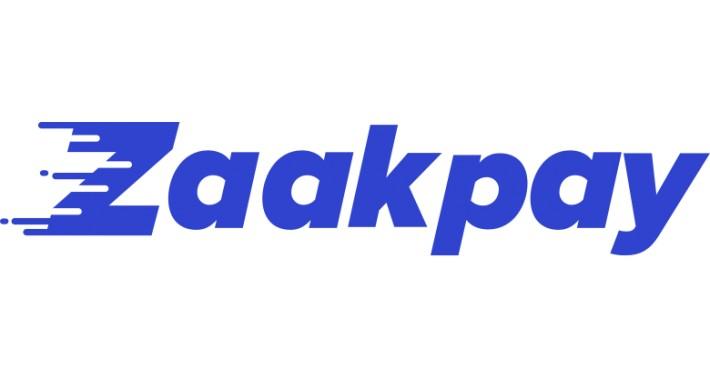 The Reserve Bank of India (RBI) has granted in-principle authorization to Zaakpay, the secure payment gateway arm of MobiKwik to operate as a payment aggregator. This authorization paves the way for Zaakpay to onboard new merchants onto its platform, facilitating quick and easy processing of online payments.
Zaakpay offers over 100 different payment methods, including UPI, debit and credit cards, net banking, and mobile wallets, catering to the evolving needs of consumers and businesses alike.
Zaakpay serves as a catalyst for businesses, enabling them to participate in digital marketplaces and reach consumers across the country while sitting in the most remote regions. This is a significant advantage, especially for small and medium-sized enterprises (SMEs) and businesses looking to expand their reach in the digital realm.
10.Tata to Become India's First iPhone Manufacturer as Wistron Approves Factory Sale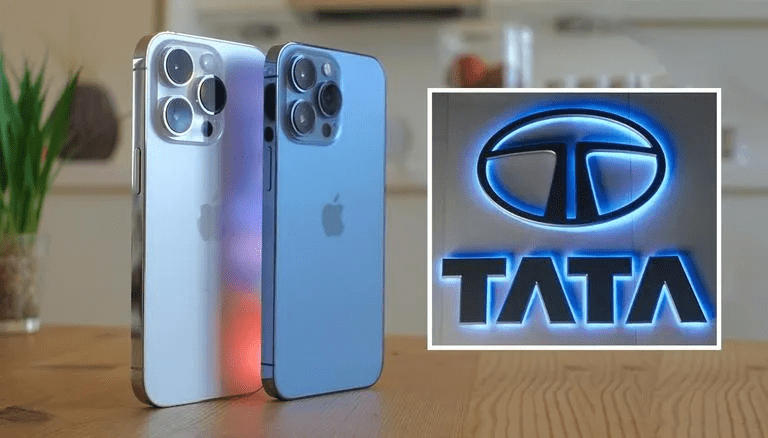 The Tata Group has taken a significant step towards manufacturing and assembling Apple iPhones in India for both domestic and international markets by acquiring  Wistron's operations in India.
Union Minister Rajeev Chandrasekhar announced this major venture, which highlights the Tata Group's ambition to establish itself as a key player in the global electronics industry.
The Tata Group has set an ambitious timeline to commence iPhone production within just two and a half years. This endeavor is expected to bolster India's position as a prominent hub for smartphone manufacturing and exports.
Wistron, a significant player in the global electronics manufacturing sector, has granted approval for the sale of its operations in India to the Tata Group. This approval is a pivotal step in the process of Tata Group's entry into iPhone manufacturing.
Important Days News
11.76th Shaurya Diwas Celebrates to mark landing of forces in Kashmir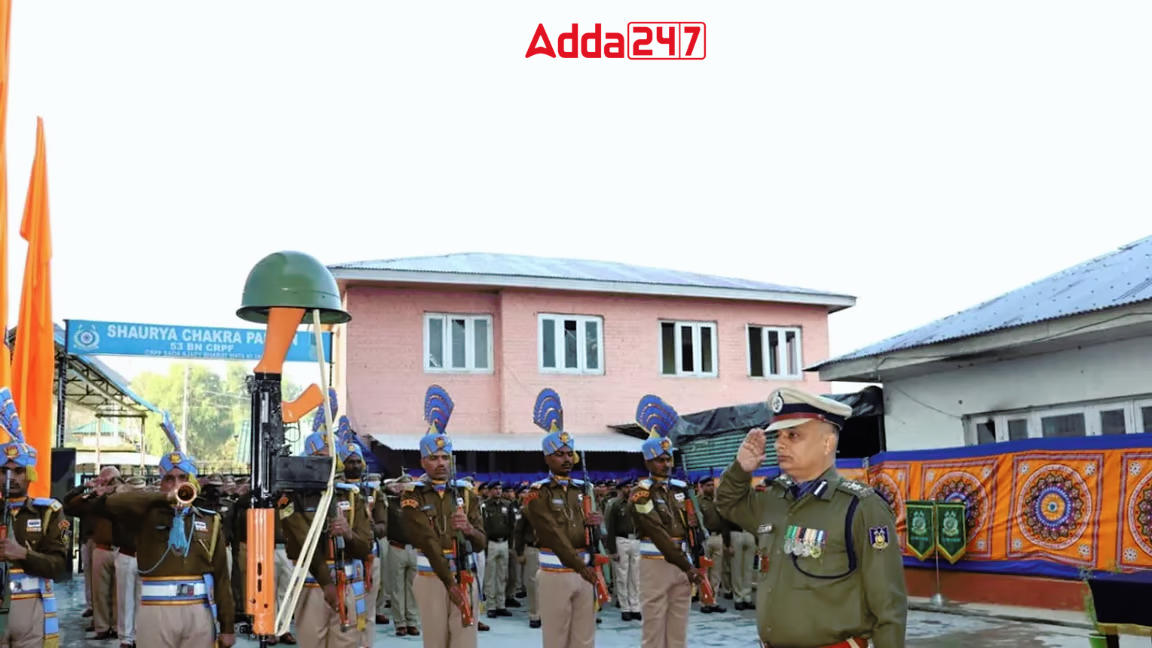 The Indian Army marked the 76th 'Shaurya Diwas' in Jammu and Kashmir, a day dedicated to commemorating a significant historical event, the landing of Indian forces in Kashmir on 27 October 1947. This operation marked the first civil-military victory for Independent India.
During the 'Shaurya Diwas' celebrations, a striking replication of the historic event was performed as a tribute to the courageous soldiers and the resilient people of Jammu & Kashmir. The event brought together a distinguished audience, including senior Army and Air Force officers, as well as students, who bore witness to a reenactment of history.
On October 27, 1947, Indian Army troops landed at Budgam Airport, initiating a mission to evict Pakistani forces from Jammu and Kashmir. This day stands as a testament to the unwavering commitment to the unity and integrity of the nation.
12.International Day of Care and Support 2023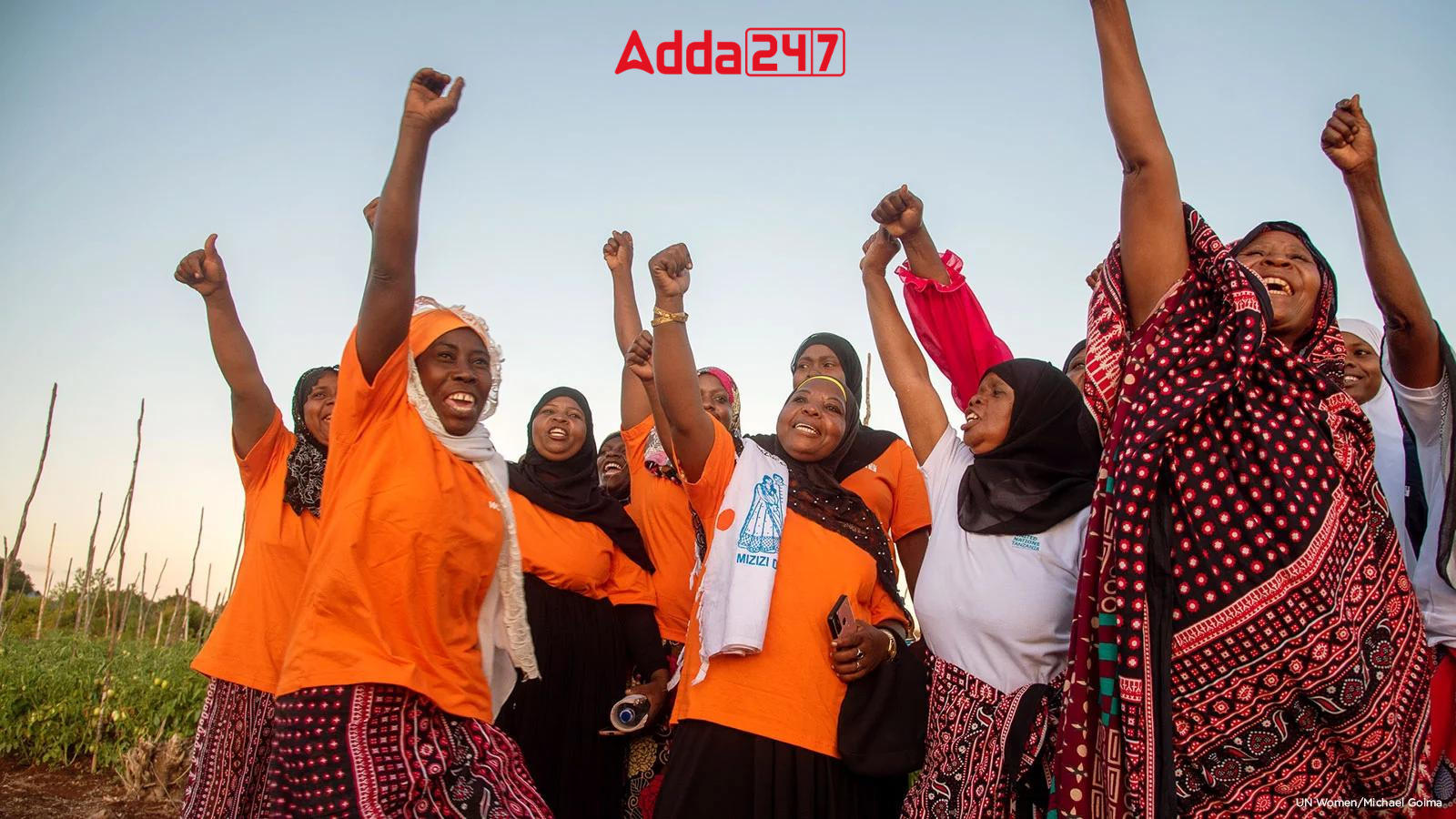 This 29 October marks the UN's first official International Day for Care and Support, which recognises the legacy of the first International Day for Care founded four years ago by trade unions to accelerate public investment in to the care economy.
The United Nations General Assembly decided to proclaim 29 October as International Day of Care and Support. The resolution was adopted in recognition of the importance of care and support in advancing gender equality, promoting healthy aging, and ensuring the sustainability of our societies and economies.

The resolution calls upon Member States, the UN system, civil society, the private sector, academia, and the public to observe the international day annually

and to raise awareness of the importance of care and support,

as well as the need to invest in a resilient and inclusive care economy.
Schemes News
13.Jai Bhim Mukhyamatri Pratibha Vikas Yojna Launched by Delhi Government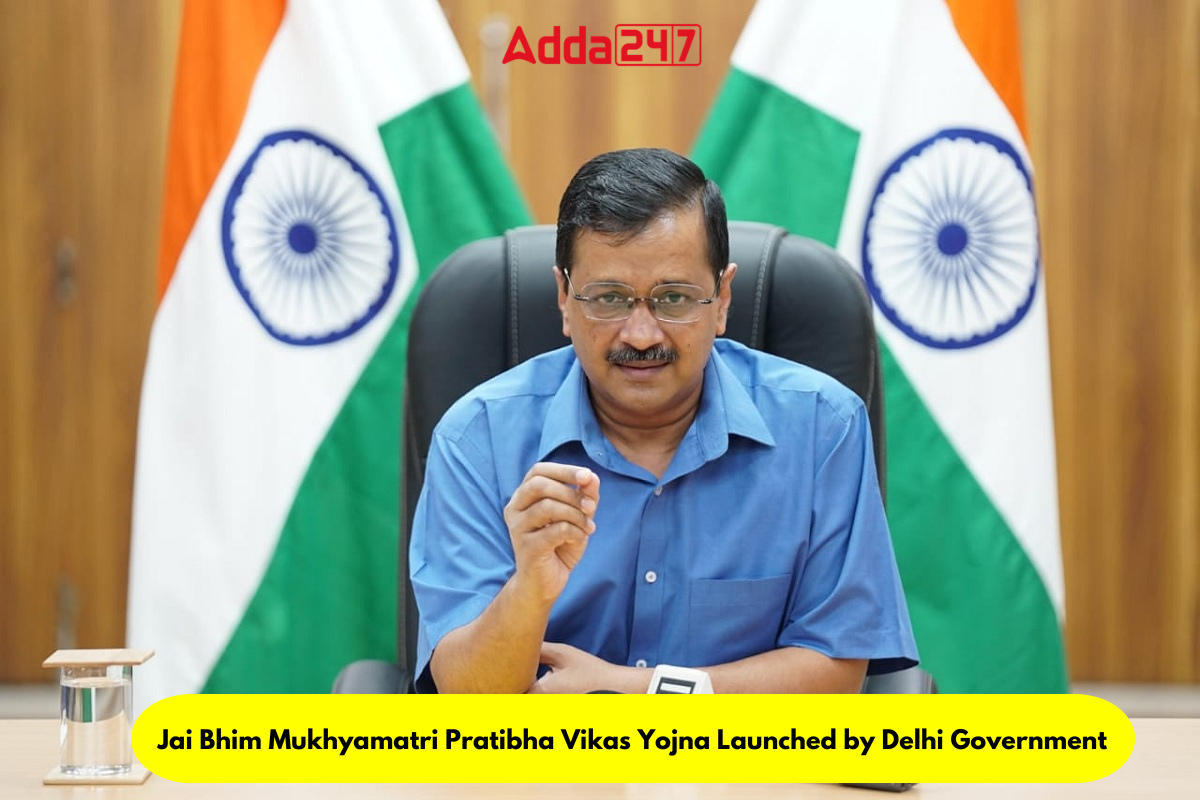 The Government of the National Capital Territory of Delhi is inviting applications from eligible students belonging to SC/ST/OBC/EWS categories for free coaching under the "Jai Bhim Mukhyamatri Pratibha Vikas Yojna." This initiative aims to provide coaching for various competitive examinations and entrance tests.
Eligible Examinations under this scheme are: a. Various Group (A, B, C) Recruitment Exams conducted by agencies like SSC/DSSSB/Railway/Bank and entrance exams for MBA, MCA.
b. Various recruitment exams for Defense forces, including NDA, CDS, AFCAT.
c. Exams for recruitment of technical posts, such as IES, GATE, A.E., J.E.
Eligible students can receive free coaching from specific empanelled coaching institutes. Students also have the option to join non-empanelled coaching institutes and receive fee reimbursement, subject to the scheme's prescribed limit.
Summits & Conferences News
14.Union Minister Hardeep Singh Puri Inaugurates 16th Urban Mobility India Conference & Exhibition 2023 in New Delhi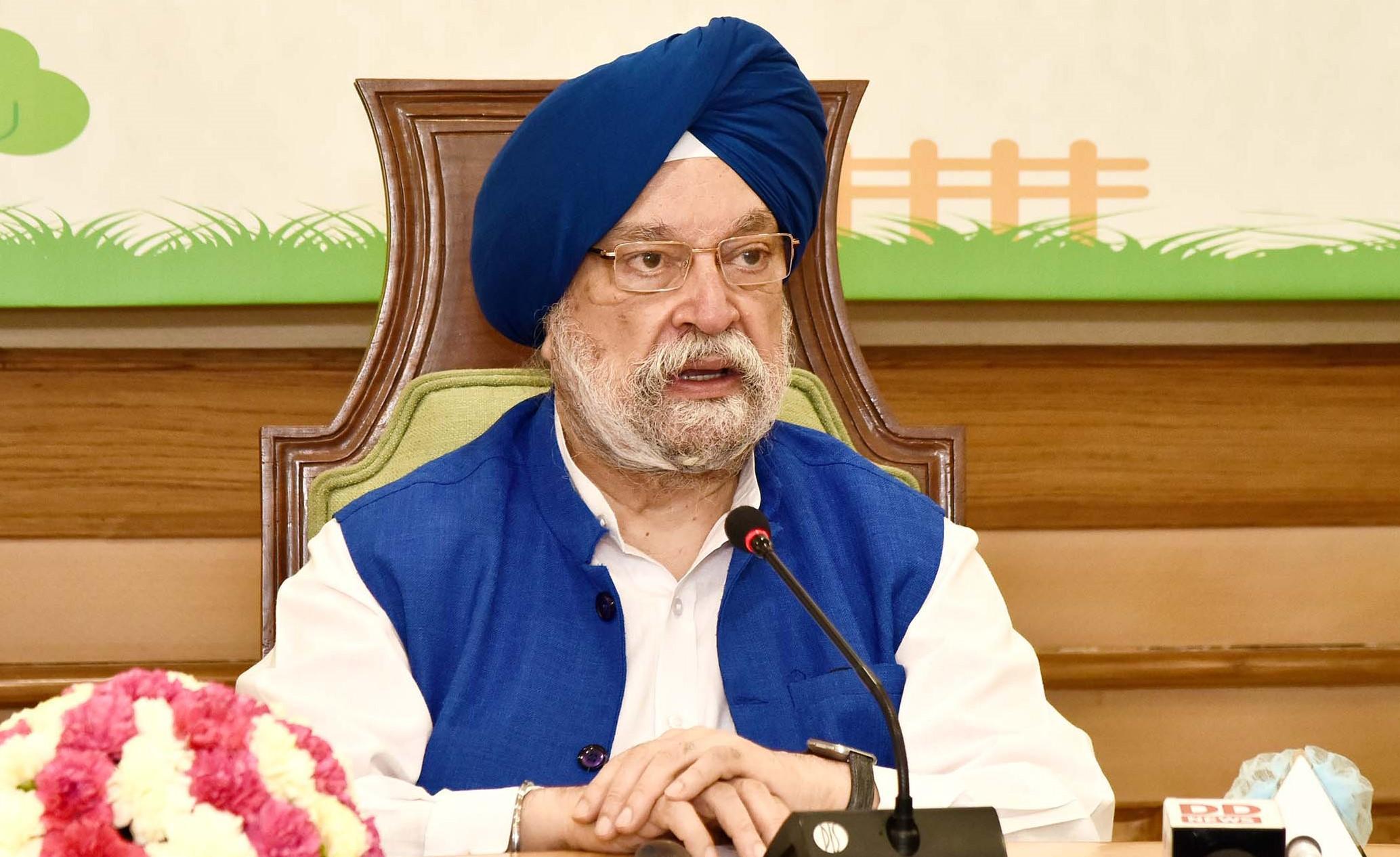 In a significant event held in New Delhi, Union Housing and Urban Affairs Minister, Hardeep Singh Puri, inaugurated the 16th Urban Mobility India Conference and Exhibition 2023, with the theme, "Integrated and Resilient Urban Transport".
The event, organized by the Ministry of Housing and Urban Affairs in collaboration with the Institute of Urban Transport (India) and the Delhi Metro Rail Corporation Ltd., aims to address critical aspects of urban transportation in the country.
The conference theme, "Integrated and Resilient Urban Transport," underscores the importance of designing efficient and high-quality transport systems that can withstand challenges, including rapid climate change. The focus is on integrating various transport options, enhancing resilience from the planning stage itself.
15.Centre Launches 'Dark Patterns Buster Hackathon 2023' to Combat Deceptive Practices in E-Commerce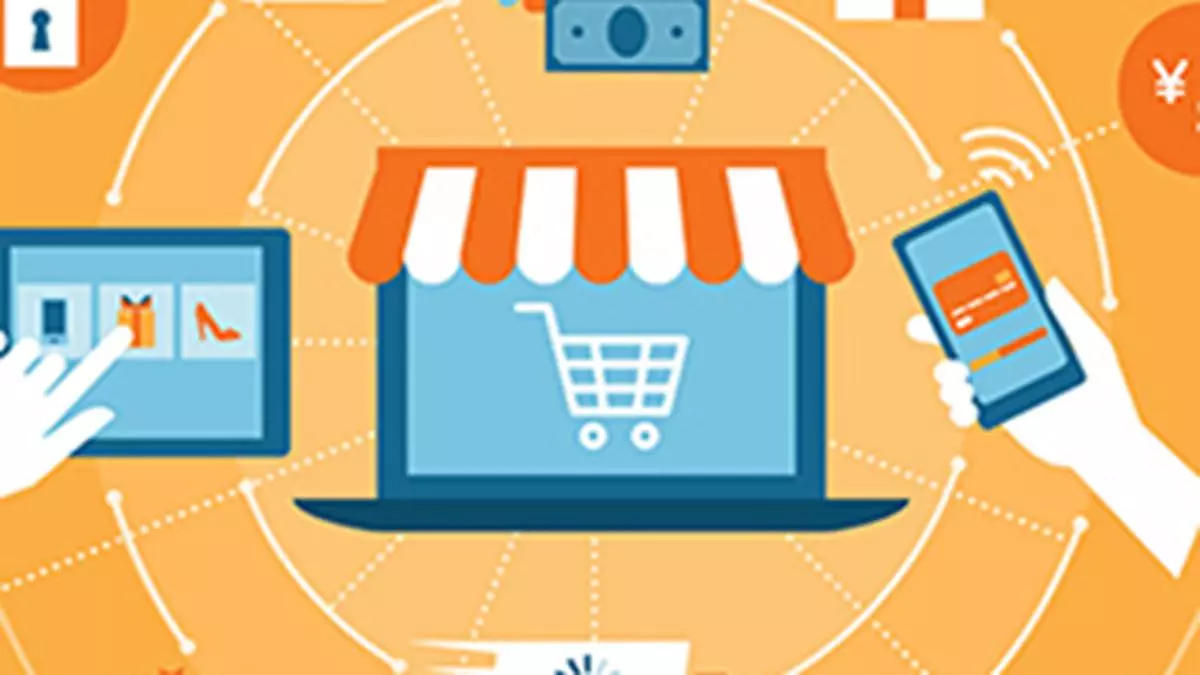 The Department of Consumer Affairs (DoCA) in India, in partnership with IIT-BHU, has launched the 'Dark Patterns Buster Hackathon 2023.' This initiative aims to harness the collective power of hackers to develop cutting-edge solutions that protect consumers from the deceptive practices of dark patterns in e-commerce platforms.
Dark patterns are deceptive design practices in user interface/user experience interactions across digital platforms, designed to mislead or trick users into unintended actions.
The primary goal of this initiative is to protect consumers from various forms of unfair trade practices. The hackathon seeks to address not only the existing ten identified dark patterns but also new ones like Rogue Malwares, Trick Wording, and Saas Billing.
Science & Technology News
16.JioSpaceFiber: India's First Satellite-Based Gigabit Broadband Service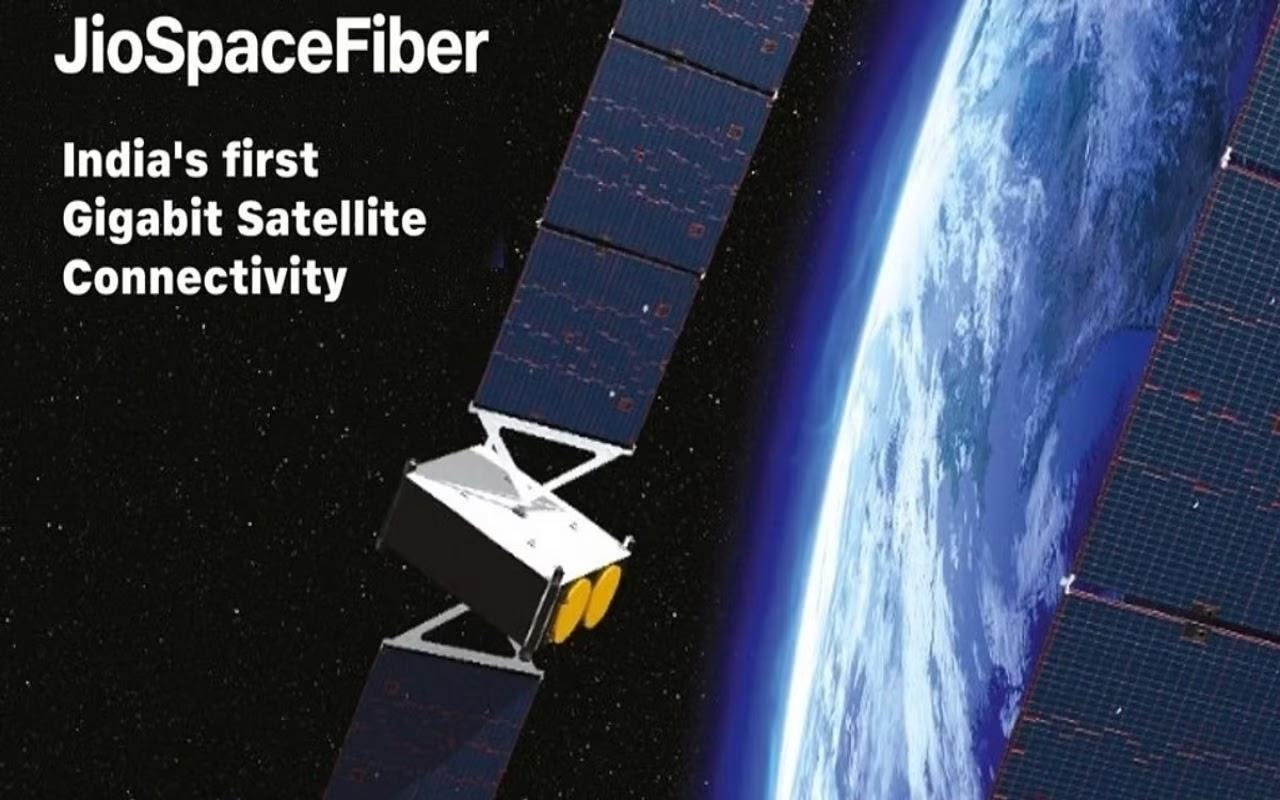 Reliance Jio Infocomm Ltd, India's leading telecommunications provider has introduced 'JioSpaceFiber' satellite broadband service. This groundbreaking initiative was officially unveiled at the India Mobile Congress and represents the nation's first satellite-driven giga fiber service.
The primary goal of this satellite broadband service is to extend high-speed internet access to previously underserved and remote regions in India. By enabling this connectivity, Jio aims to bring millions of homes and businesses in India online, many of which are experiencing broadband internet for the first time.
Akash Ambani, the chairman of Reliance Jio Infocomm Ltd, stated that JioSpaceFiber aspires to provide every Indian with the opportunity to fully participate in a booming digital society. The service offers gigabit-level access to a wide array of governmental, educational, health, and entertainment services online.
Obituaries News
17.Former Chinese Premier Li Keqiang Passed Away At The Age Of 68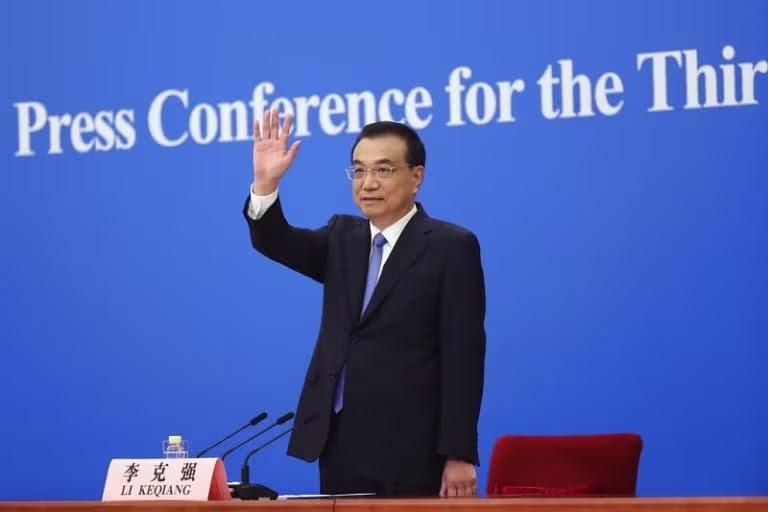 Li Keqiang, the former premier of China, passed away due to a sudden heart attack on October 27, 2023. Aged 68, he concluded his career in March, 2023 after completing two terms in office alongside Chinese President Xi Jinping.
The leader of the State Council of the People's Republic of China, commonly referred to as the Chinese premier, holds the position of the country's head of government and also leads the State Council.
This role represents the second-highest authority in China's political hierarchy, ranking below the general secretary of the Chinese Communist Party/president of China, and commands the highest position in the central government's civil service.The premier's term is five years in duration and can be renewed.
Li resigned as a member of the CCP Central Committee in October 2022, and on March 11, 2023, he completed his term as China's premier, with Li Qiang taking over his role.
Miscellaneous News
18.Jio MAMI Film Festival Began In Mumbai After A Four-Year Break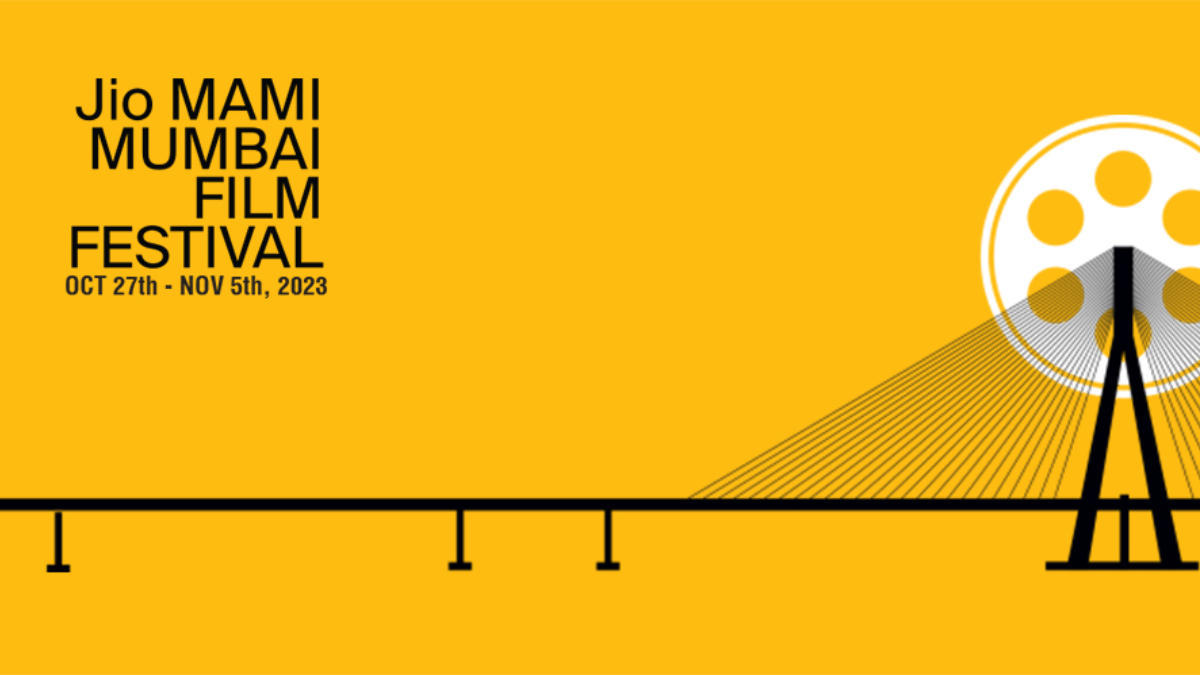 The Jio MAMI Mumbai Film Festival made a return after a four-year interval with a grand ceremony at the Nita Mukesh Ambani Cultural Centre (NMACC) in Mumbai on October 27. The festival opened with a spectacular master ceremony, led by Priyanka Chopra Jonas, the chairperson of Jio MAMI.
From October 27 to November 5, the Jio MAMI Mumbai Film Festival will unfold over ten days, showcasing more than 250 features and shorts across 20 screens in eight venues throughout Mumbai.
The festival opened with Hansal Mehta's highly anticipated film, "The Buckingham Murders," a gritty crime drama set in the UK and starring Kareena Kapoor Khan.
The festival's opening night was filled with prestige as it celebrated two legendary directors, Mani Ratnam and Luca Guadagnino, by presenting them with the Excellence in Cinema award. Veteran Indian critic Aruna Vasudev, acclaimed author and subtitler Nasreen Munni Kabir, and film programmer and casting director Uma Da Cunha received the prestigious lifetime achievement awards.
Important Current Affairs of 28 October 2023
Get all the International, National, Sports, Economy, latest schemes and appointments and current affairs updates with Adda247 Headlines of the day. Adda247 headlines of the day brings you the best accumulation of the daily updates. Stay updated with us!