Dear Aspirants,
The General Awareness Section
plays an important role in scoring well above cut off marks in any competitive exam. The
Banking Awareness and Static Awareness questions asked in the General Awareness Section are based on Current Affairs mainly.
So you need to prepare well this section to score good marks.
Here is the Daily GK Update to get you acquainted with the top events that made the headlines today!!
National News


1. Adani Becomes 1st Indian Port Operator To Record 200 MMT Cargo Movement
i. Adani Ports and Special Economic Zone (APSEZ) announced that it has recorded cargo movement of more than 200 million metric tonnes (MMT) at nine ports along the east and west coasts, becoming the first Indian port operator to achieve the milestone.
ii. Adani Ports embarked its journey in 2001 and has become one of the largest port operators in the world.
2. Tashigang in Himachal Pradesh Becomes World's Highest Polling Station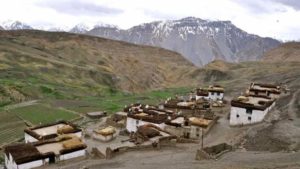 i. Tashigang, a Himachal Pradesh village at an altitude of 15,256 feet has now become the highest polling station in the world.
ii. Situated about 29 km from the India-China border, the polling station covers two villages, Tashigang and Gate.

Static/Current Takeaways Important For LIC AAO Mains Exam:
Himachal Pradesh CM- Jai Ram Thakur, Governor- Kaptan Singh Solanki.
3. GI Certification For 5 Varieties Of Indian Coffee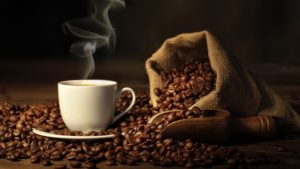 i. The Department for Promotion of Industry and Internal Trade, Ministry of Commerce and Industry, Government of India has recently awarded Geographical Indication (GI) to five varieties of Indian coffee.
ii. They are:
Coorg Arabica coffee,
Bababudangiris Arabica coffee,
Chikmagalur Arabica coffee,
Araku Valley Arabica coffee,
Bababudangiris Arabica coffee.
Static/Current Takeaways Important For LIC AAO Mains Exam:
In India, coffee is cultivated in about 4.54 lakh hectares by 3.66 lakh coffee farmers of which 98% are small farmers. Coffee cultivation is mainly done in the Southern States of India:
Karnataka – 54%
Kerala – 19%
Tamil Nadu – 8%
Coffee is also grown in non-traditional areas like Andhra Pradesh and Odisha (17.2%) and North East States (1.8%).
4. In a 1st, UN Council Passes Resolution To Combat Terrorist Financing
i. The UN Security Council has unanimously passed the first-ever resolution ordering members to enforce laws against terror financing.
ii. UNSC resolution demands all states "ensure that their domestic laws and regulations establish serious criminal offenses" to collect funds or financial resources to terrorist groups or individual criminals.
Static/Current Takeaways Important For LIC AAO Mains Exam:
The UN Security Council has primary responsibility for the maintenance of international peace and security.
It has 15 Members, and each Member has one vote.
Vladimir Voronkov is the chief of U.N. counter-terrorism.
5. PNB Sells 13.01% Stake In Housing Finance Arm for Rs1851.60 crore
i. State-owned lender Punjab National Bank (PNB) had sold stake in its housing finance arm, PNB Housing Finance (PNBHF) to General Atlantic Group and VardePartners for Rs 1,851 crore at Rs 850 per share.
ii. Both VardePartners and General Atlantic Group will buy 1.089 crore shares each at Rs 850 per share in the housing finance company from Punjab National Bank.
Static/Current Takeaways Important For LIC AAO Mains Exam:
PNB Headquarters in: New Delhi, CEO: Sunil Mehta.
6. IIT Kharagpur, Wipro Partner For Research In 5G and AI
i. Wipro Limited (Bengaluru Based), a leading global information technology, consulting and business process services company and Indian Institute of Technology Kharagpur (IIT Kharagpur), signed an MoU to collaborate on high-impact, industry-focused applied research in the areas of 5G and AI.
ii. Research outcomes from this partnership will be leveraged by Wipro to develop solutions for its customers, across industry verticals. IIT Kharagpur will benefit from the commercialization of the joint research insights and Wipro's real-world industry expertise.
7. Nobel Prize Recipient Amartya Sen To Be Honored Oxford University's Bodley Award
i. Nobel Prize-winning economist Amartya Sen will be awarded the prestigious Bodley Medal, the highest honor granted by the University of Oxford's world-famous Bodleian Libraries.
ii. The medal is awarded to individuals who have made outstanding contributions to the fields in which the Bodleian is awarded are, including literature, culture, science, and communication.
Static/Current Takeaways Important For LIC AAO Mains Exam:
Amartya Sen is an Indian economist and philosopher.
He was awarded the prestigious Nobel Prize in 1998 in Economic Sciences for his valued work in welfare economics and social choice theory.
8. Geoffrey Hinton, Yann LeCun, and Yoshua Bengio Named Turing Award Winners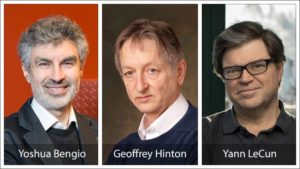 i. Three pioneers in AI, University of Toronto faculty member and Google Brain researcher Geoffrey Hinton, Facebook chief AI scientist and NYU professor Yann LeCun, and Element AI founder and University of Montreal professor Yoshua Bengio has been honored with the Turing Award.
ii. It is an annual prize the Association for Computing Machinery (ACM) has been awarding since 1966 to individuals who've made contributions of lasting and major technical importance to the computer field.




9. Former Governor's Book Titled 'Indian Fiscal Federalism' Launched
i. The Chairman of 15th Finance Commission of India, N.K. Singh launched the book "Indian Fiscal Federalism".
ii. The book has been written by Dr. Y. V. Reddy, former Governor of RBI and Chairman of the 14th Finance Commission of India along with Dr. G. R. Reddy, Advisor (Finance) to the Government of Telangana.
Obituaries
10. Soviet-era Cosmonaut Valery Bykovsky Passes Away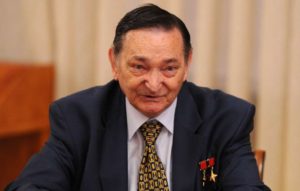 i. Russian cosmonaut Valery Bykovsky, who made the first of his three flights to space in 1963, passed away at the age of 84 years.
ii. In June 1963, He first flew to space as a member of the Vostok-5 crew. He was a recipient of the Hero of the Soviet Union and Order of Lenin awards.
You may also like to Read: