Read the most important current affairs of 31 October 2023. Today Current Affairs covers the headlines on Mera Houchongba 2023, IMF Forecasts, Fairwork India 2023 Report, National Unity Day.

Top 22 Current Affairs and News Headlines of 31 October 2023
National News
1.PM Modi dedicated projects worth ₹5950 Crore in Gujrat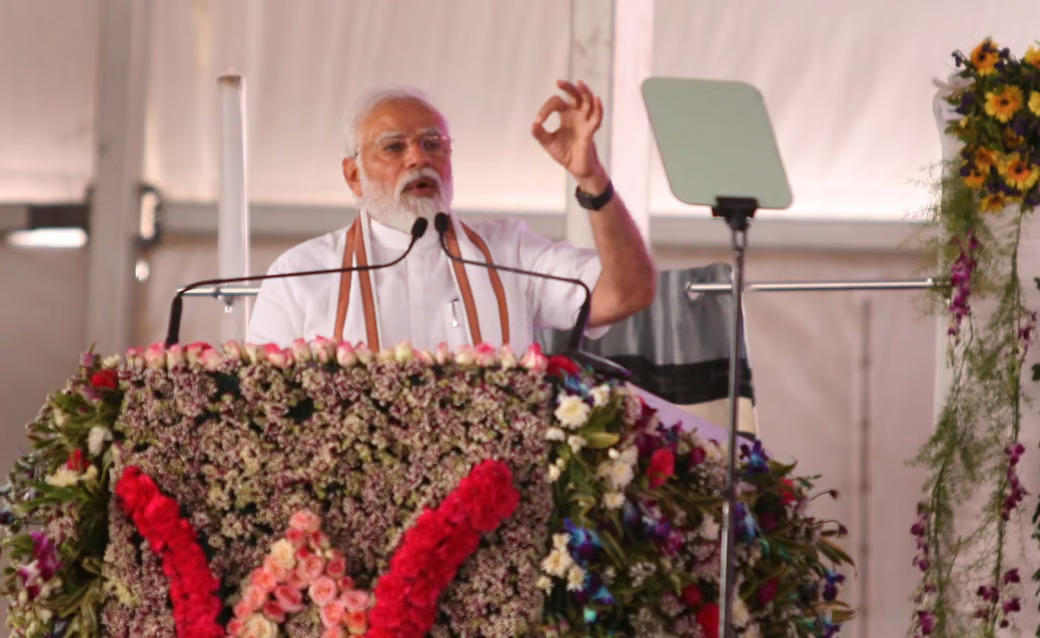 Prime Minister Narendra Modi will inaugurate and launch various developmental projects in Gujarat's Mehsana district, valued at ₹5,950 crore. 8 of the 16 projects will be inaugurated.
In Mehsana, the Western dedicated freight corridor and an expanded railway line in Ahmedabad will be inaugurated. Gujarat Railway Infrastructure Development Corporation will launch a railway project benefiting the Mandal-Bechraji Special Investment Zone.
Some of the Water-related are: Lake Recharging and Valasana barrage in Mehsana. Lift Irrigation Project in Mahisagar. Water supply projects in Banaskantha and Mehsana. Four-laning of Naroda-Dahegam-Harsol-Dhansura road in Sabarkantha.
2.Statue Of Unity Celebrates Its 5th Anniversary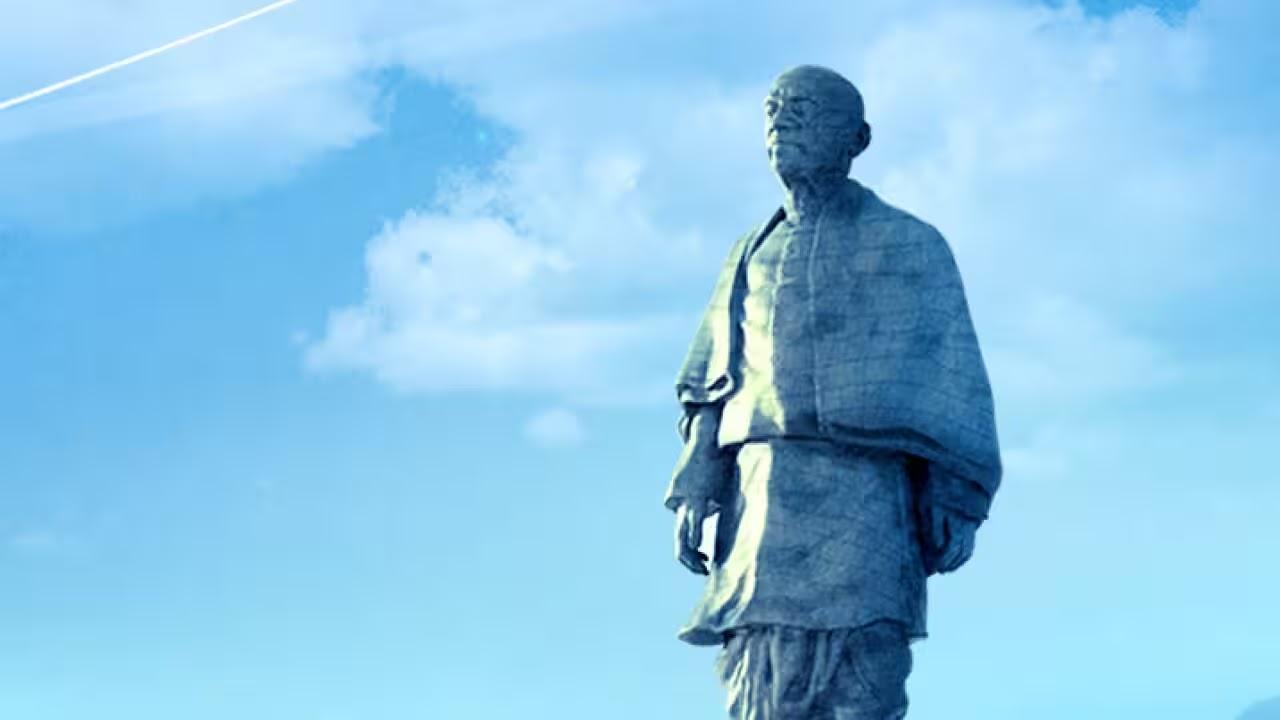 The largest statue in India, dedicated to the Iron Man of the nation, Sardar Vallabhbhai Patel, known as the "Statue of Unity," celebrates its five-year anniversary today.
On October 31, 2018, Prime Minister Narendra Modi, on the 143rd birth anniversary of Sardar Vallabhbhai Patel, inaugurated the Statue of Unity. This towering structure, standing at 182 meters, became a symbol of national pride and a historical landmark.
In less than five years since its inauguration, the Statue of Unity has welcomed nearly 1.5 crore visitors. The following annual visitor statistics illustrate the statue's growing popularity:

| Sno. | Year | Visitors (in lakhs) |
| --- | --- | --- |
| 1 | 2018 | 4.53 |
| 2 | 2019 | 27.45 |
| 3 | 2020 | 12.81 (Pandemic Time) |
| 4 | 2021 | 34.29 |
| 5 | 2022 | 41.32 |
| 6 | 2023 | 31.92 |
International News
3.Chinese vessel begins research off the coast of Sri Lanka amid India's Concerns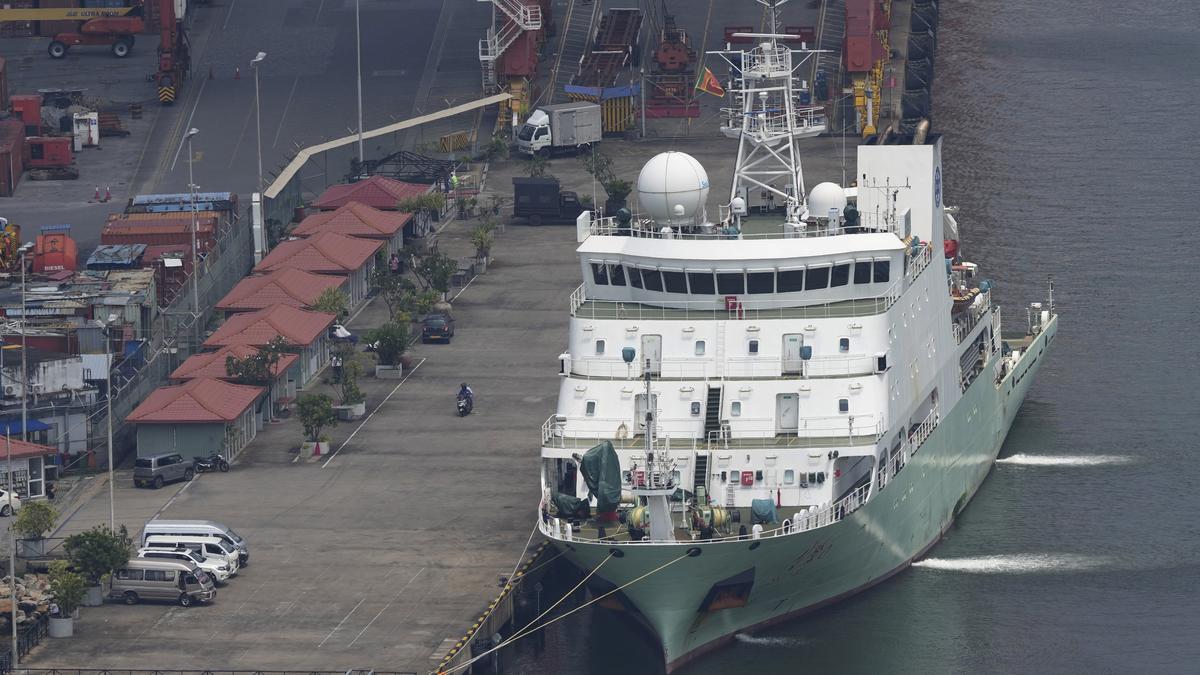 Chinese research vessel Shiyan 6 arrived in Colombo, Sri Lanka, prompting concerns from India and the United States. The vessel is now beginning a two-day research mission off the Sri Lankan coast, with collaboration from Sri Lankan authorities.
The marine scientific research will be conducted off the western coast of Sri Lanka in partnership with Sri Lanka's National Aquatic Resources Research and Development Agency (NARA) and the University of Ruhuna.
Shiyan 6 is a Chinese research vessel added to the fleet in December 2020. It's the first Chinese research vessel focusing on geophysical exploration. The vessel is scheduled to operate for about 80 days with 13 research teams pursuing 28 scientific research projects over 12,000 nautical miles.
4.1971 Memorial in Bangladesh Honouring India Heroes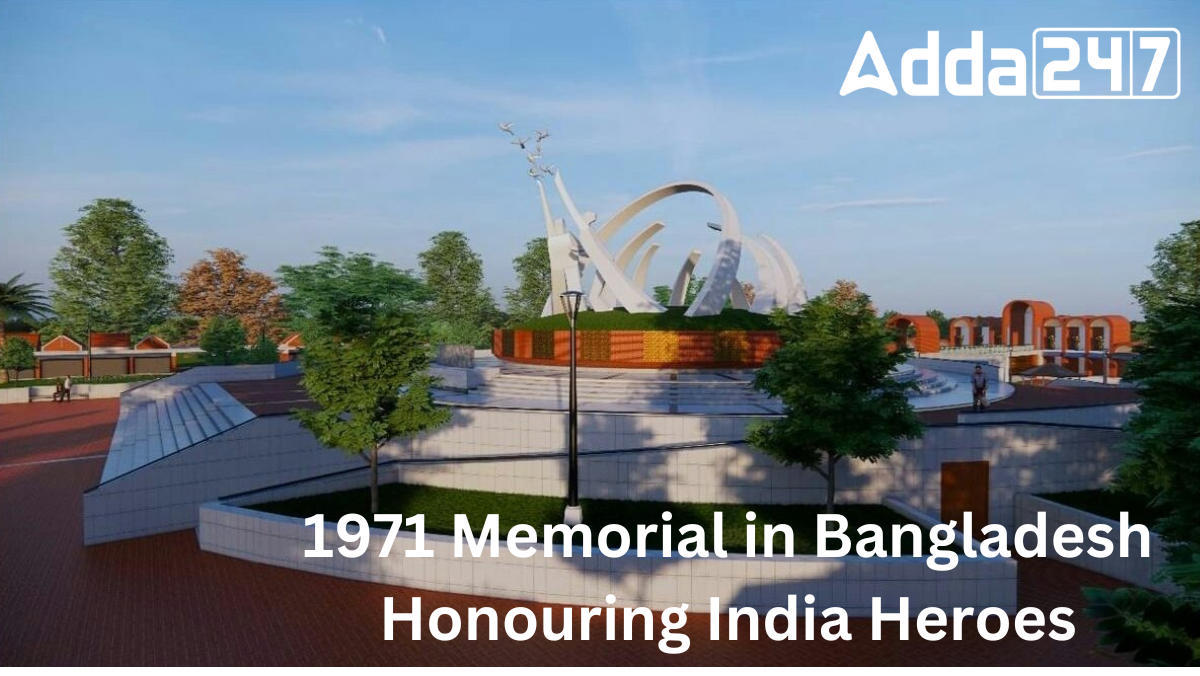 A memorial dedicated to the Indian soldiers who sacrificed their lives during the Liberation War of Bangladesh in 1971 is nearly completion in Ashunganj, Bangladesh. This monument serves as a symbol of solidarity and shared history between the two nations.
The memorial, which is expected to be completed by December, will carry the names of around 1,600 Indian soldiers who sacrificed their lives during the Liberation War of Bangladesh in 1971. This marks the first time that Bangladesh is building a memorial exclusively to honor Indian soldiers who played a pivotal role in the nation's quest for independence.
Efforts are being made to have the memorial inaugurated by both Prime Minister, Narendra Modi and Sheikh Hasina. Given the upcoming elections in both countries, the target for the inauguration is set for March or April, allowing both leaders to pay tribute to the heroes of the 1971 Liberation War.
State News
5.Manipur Celebrates Mera Houchongba 2023
Manipur Chief Minister N Biren Singh participated in this year's Mera Houchongba celebrations in Imphal on 28th October 2023. The event, which brought together the diverse communities of the state, emphasized the strong bond between the people of the hills and the valley.
Mera Hounchongba has deep roots in the history of Manipur. The festival is observed and celebrated during the month of 'Mera,' which typically falls in September or October.It holds great cultural and religious significance for the people of teh region. The term 'Houchongba' itself means 'intermingling' or 'amalgamantion,' and the festival beautifully embodies this concept.
A remarkable feature of Mera Houchongba is the exchange of gifts between the hill tribes and valley people. These exchanges exemplify the spirit of unity and goodwill, further fostering the bonds between the diverse communities in Manipur.
6.Kerala Becomes First State With Hallmarking Centers In Every District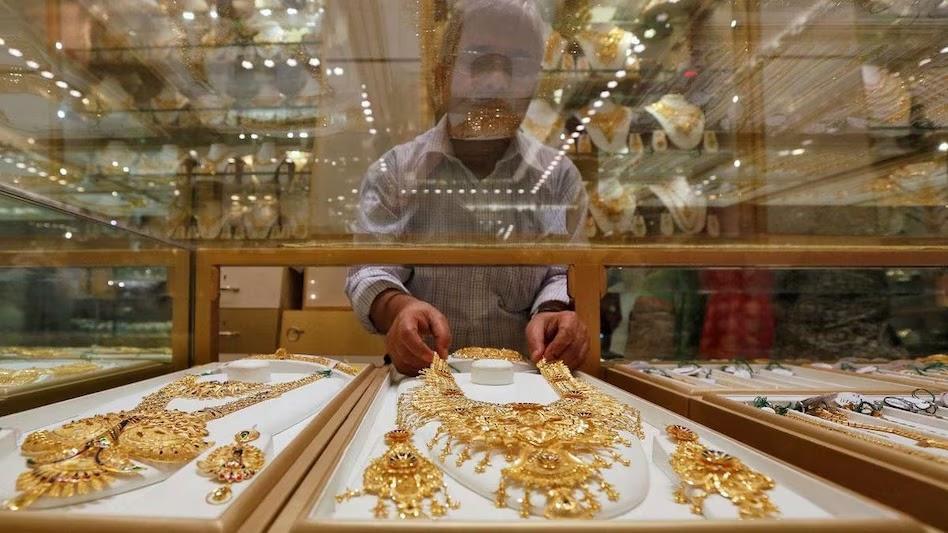 Kerala, the southern state of India, has achieved a remarkable milestone by inaugurating a hallmarking centre in Idukki. This achievement has solidified Kerala's position as the first state in India to establish hallmarking centres in all of its 14 districts.
The Bureau of Indian Standards mandated the practice of hallmarking with the primary goal of protecting consumers, especially those who might not be well-versed with the intricacies of the gold market, from potential exploitation by unscrupulous jewelers.
Hallmarking serves as a vital tool in ensuring the accurate determination and official recording of the proportionate content of precious metal in jewelry, artifacts, bullion, and coins.
Defence News
7.India Submits 'Letter of Request' To France For 26 Rafale-M Naval Fighter Jets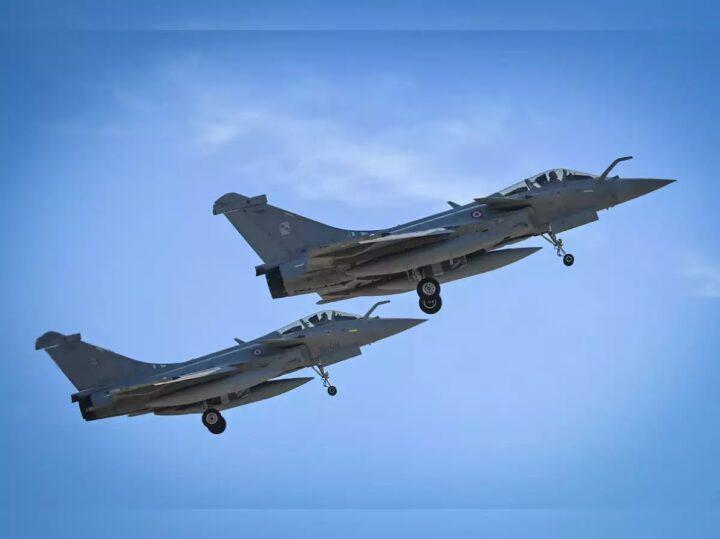 India has taken a decisive step in enhancing its naval capabilities by submitting a Letter of Request (LoR) to the French government. This formal communication signifies India's intent to acquire 26 Rafale Marine fighter aircraft for the Indian Navy.
The aircraft procurement deal, valued at approximately Euro 5.5 billion, received the green light from the Defence Acquisition Council. This significant development occurred just before the visit of the Indian Prime Minister to France, where he was a state guest for their Bastille Day parade in July.
According to the proposal, the Indian Navy is set to receive a total of 26 Rafale Marine aircraft, consisting of 22 single-seated fighters and four trainer aircraft. These aircraft will serve as a crucial addition to the existing fleet of MiG-29s deployed on the aircraft carriers INS Vikramaditya and Vikrant.
8.IAF Deploys Three S-400 Missile Units Along China And Pakistan Borders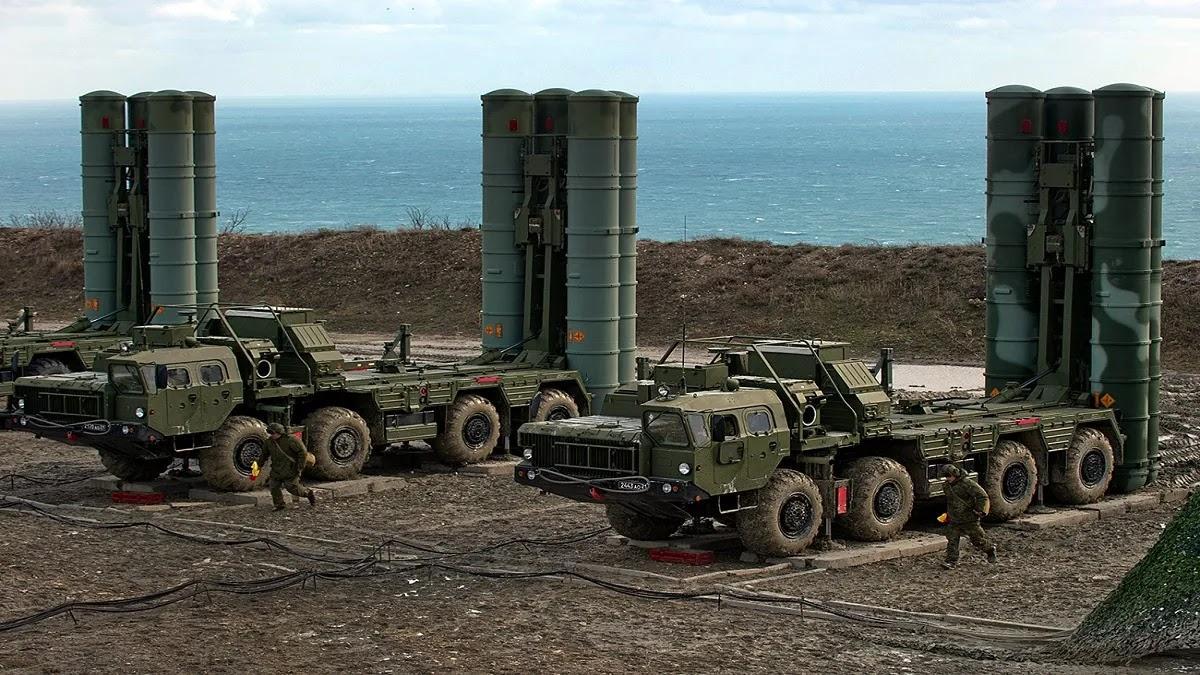 The Indian Air Force (IAF) has taken significant steps to bolster its air defense capabilities along the borders with China and Pakistan by deploying three out of the five agreed-upon S-400 air defense missile squadrons.
In 2018-19, India entered into a crucial defense agreement with Russia to procure S-400 missiles worth ₹35,000 crore, aiming to acquire a total of five squadrons of these advanced air defense systems.
However, the remaining two squadrons' delivery schedule has been affected by the Russia-Ukraine conflict, and officials from both countries are set to meet soon to finalize the timeline.
Economy News
9.IMF Forecasts Global Growth Slowdown To 2.9% In 2024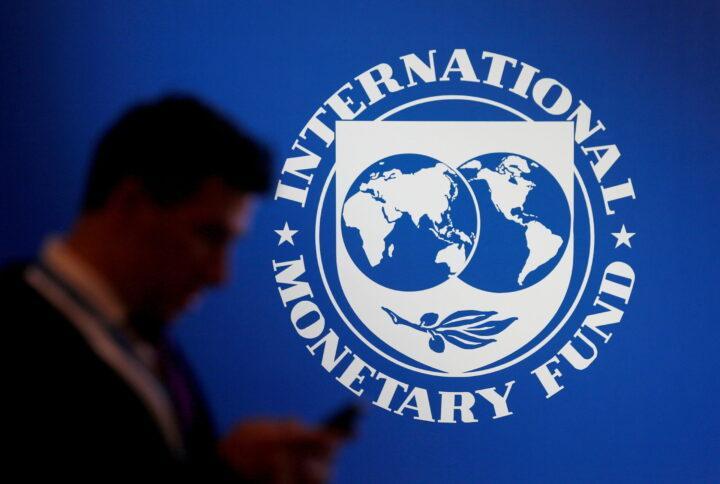 The International Monetary Fund (IMF) has recently unveiled its latest economic projections, revealing that global growth is expected to remain at 3 percent in 2023 and further decline to 2.9 percent in 2024, marking one of the lowest growth rates in decades.
Advanced economies are also expected to experience a decline, with growth dropping from 2.6 percent in 2022 to 1.5 percent in 2023 and 1.4 percent in 2024. Emerging markets and developing economies are likely to move from 4.1 percent in 2022 to 4 percent in both 2023 and 2024.
The report suggests that global inflation is expected to gradually decrease, declining from 8.7 percent in 2022 to 6.9 percent in 2023 and 5.8 percent in 2024. This decline is influenced by tighter monetary policies and lower international commodity prices.
Important Days News
10.Vigilance Awareness Week 2023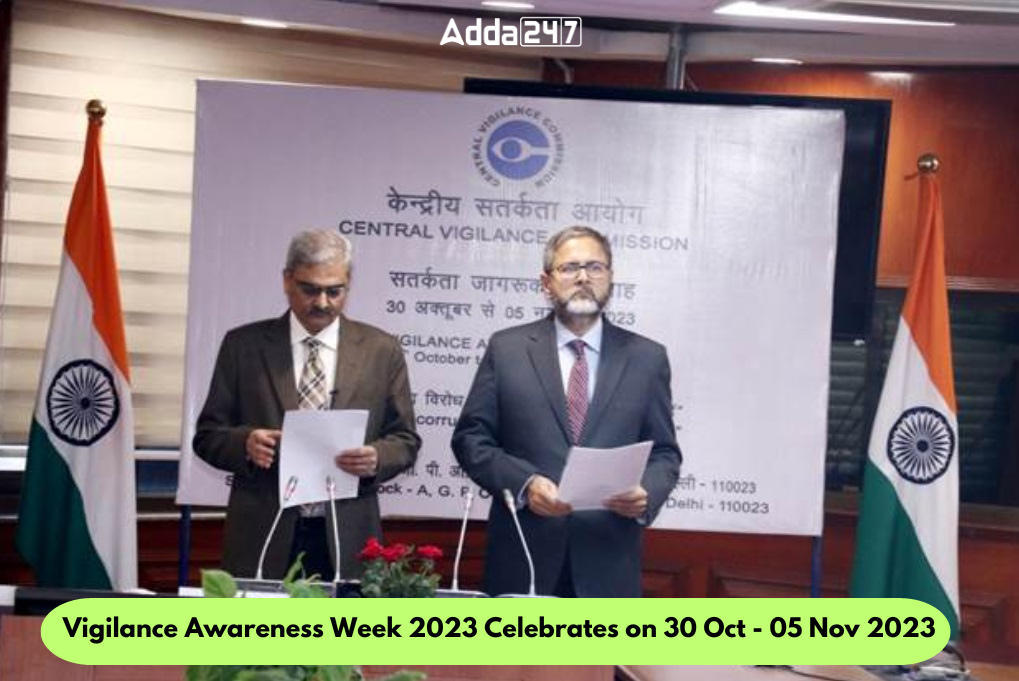 The Central Vigilance Commission (CVC) in India has initiated the Vigilance Awareness Week 2023, which will run from October 30 to November 5, 2023.

The theme for this year's awareness week is "Say no to corruption; commit to the Nation," or "भ्रष्टाचार का विरोध करें; राष्ट्र के प्रति समर्पित रहें" emphasizing the significance of opposing corruption and dedicating oneself to the welfare of the nation.

Vigilance Awareness Week 2023 serves as a crucial platform for reinforcing the nation's commitment to combating corruption and promoting integrity. The week's activities aim to raise awareness, build capacity, and strengthen the nation's resolve to say no to corruption and stay dedicated to the welfare of the nation.
11.National Unity Day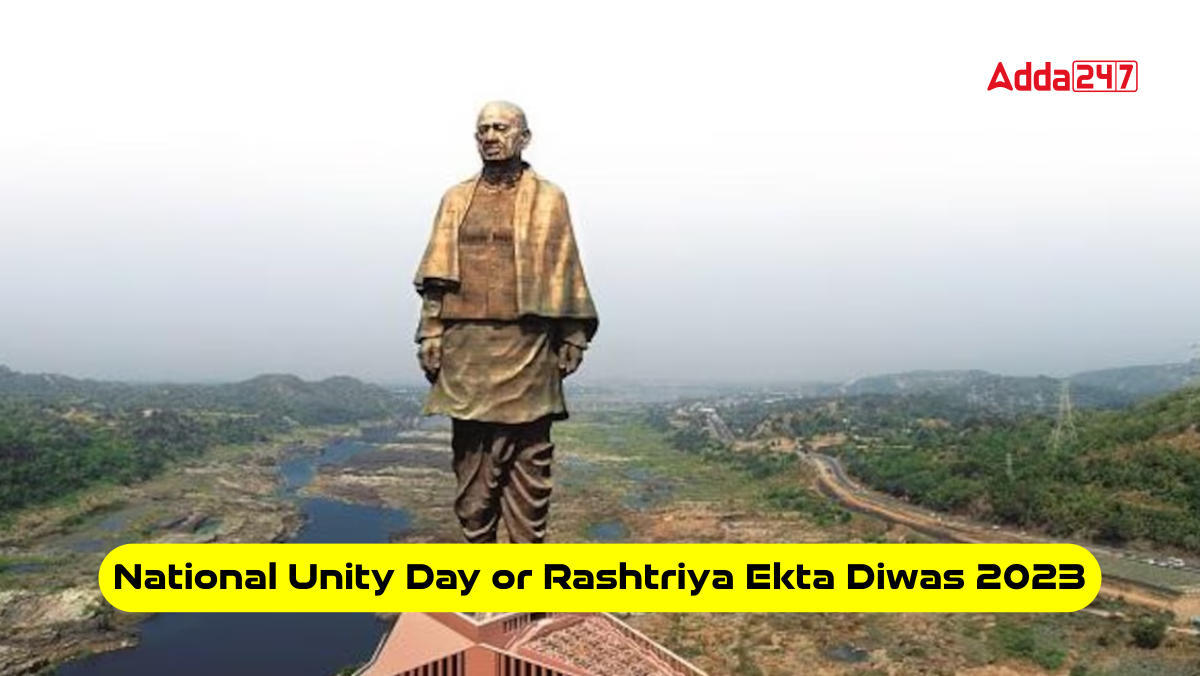 The Government of India declared Sardar Vallabhbhai Patel's birth anniversary on October 31 as National Unity Day or Rashtriya Ekta Diwas. He was also known as "Iron Man of India."
National Unity Day, celebrated on October 31, is a momentous occasion that pays homage to the indomitable spirit of Sardar Vallabhbhai Patel and his unparalleled contributions to India's unity and integrity.
In 2014, the Government of India made an official declaration to celebrate National Unity Day on October 31. This occasion serves as an opportunity to reaffirm the inherent strength and resilience of the nation, demonstrating its capacity to withstand both actual and potential threats to its unity, integrity, and security.
Ranks & Reports News
12.BigBasket tops Fairwork index for gig workers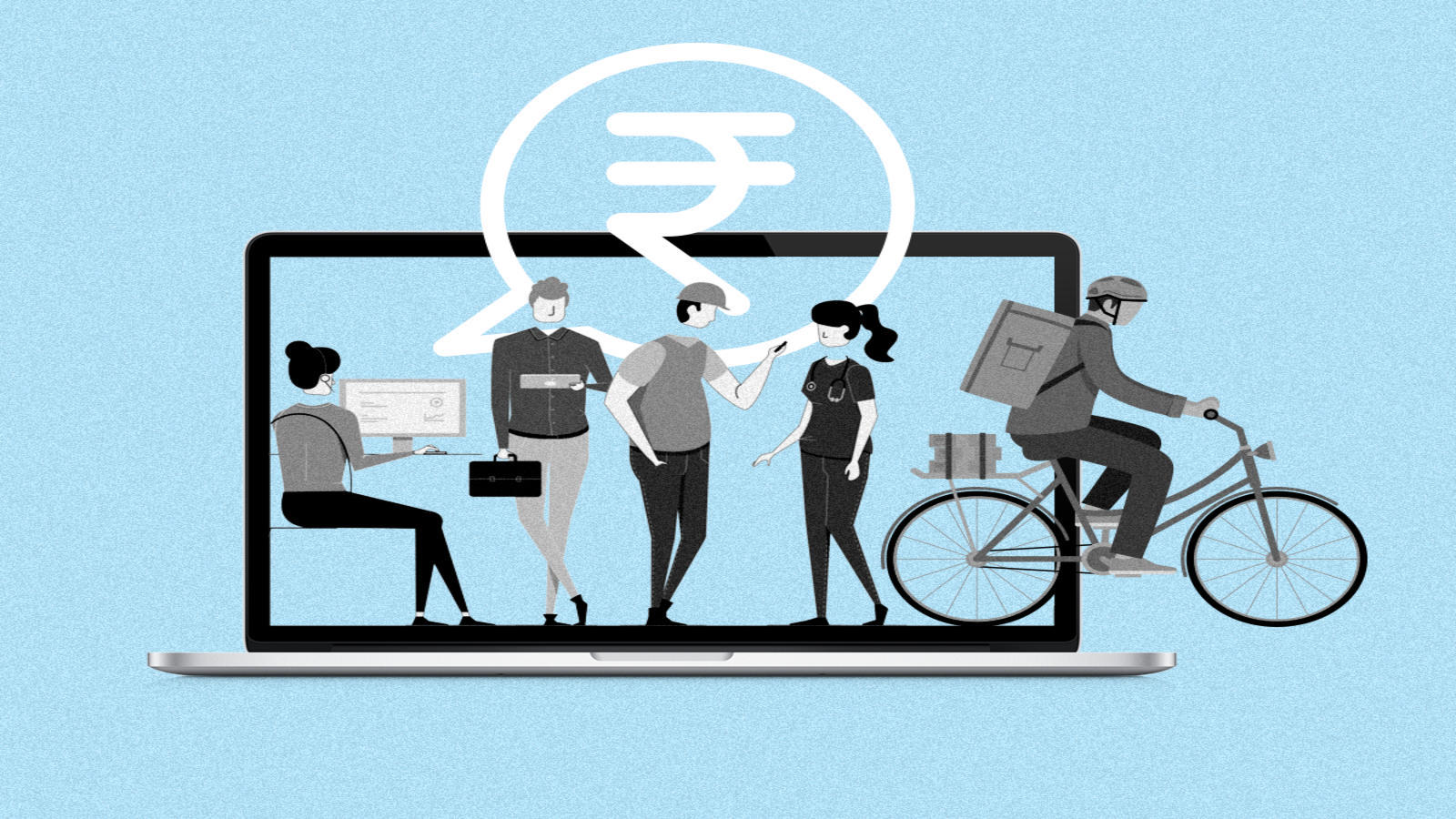 The Fairwork India 2023 Report evaluated 12 digital platforms, with BigBasket excelling in fair pay, while Ola and Porter scored zero in fair work standards, calling for industry improvements.
The report revealed significant disparities in fair pay, conditions, contracts, management, and representation among these platforms.
Ola, Porter, Uber, Dunzo, Amazon Flex, Flipkart scored poorly, with Ola and Porter receiving zero points in the Fairwork India Ratings 2023.
Books & Authors News
13.PM Narendra Modi releases three books at Tulsi Peeth in Chitrakoot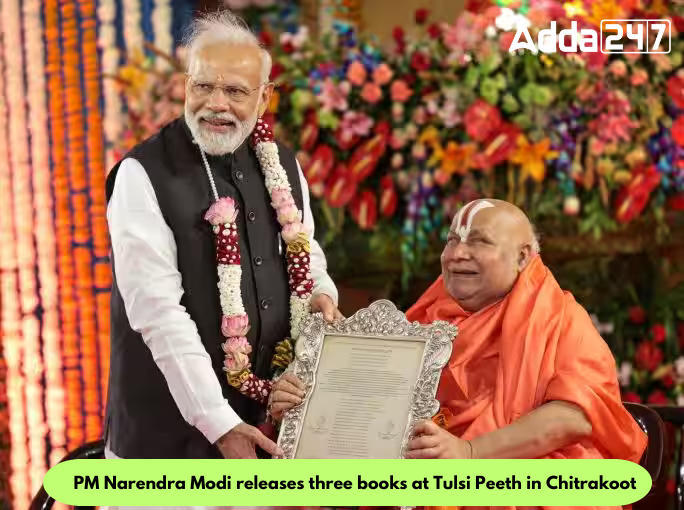 In a significant and spiritually enriching visit, Prime Minister Shri Narendra Modi made his way to Tulsi Peeth in Chitrakoot, Madhya Pradesh. During his visit, Prime Minister Modi performed 'pooja' (prayers) and 'darshan' (sacred viewing) at the renowned Kanch Mandir, an exquisite temple in the precincts of Tulsi Peeth.
In a cultural and literary contribution, Prime Minister Modi released three books during this visit, each offering unique insights into Hinduism and its rich traditions. The books unveiled were 'Ashtadhyayi Bhashya,' 'Ramanandacharya Charitam,' and 'Bhagwan Shri Krishna ki Rashtraleela.'
Tulsi Peeth, established by Jagadguru Rambhadracharya in 1987, is more than a religious institution. It serves as a center for social service and education, making it an indispensable part of Chitrakoot's cultural and spiritual landscape. The Peeth has been instrumental in publishing and disseminating Hindu religious literature, contributing to the preservation and propagation of ancient knowledge.
Awards News
14.Tata Motors Wins ₹766 Crore Arbitration Award in Singur Plant Dispute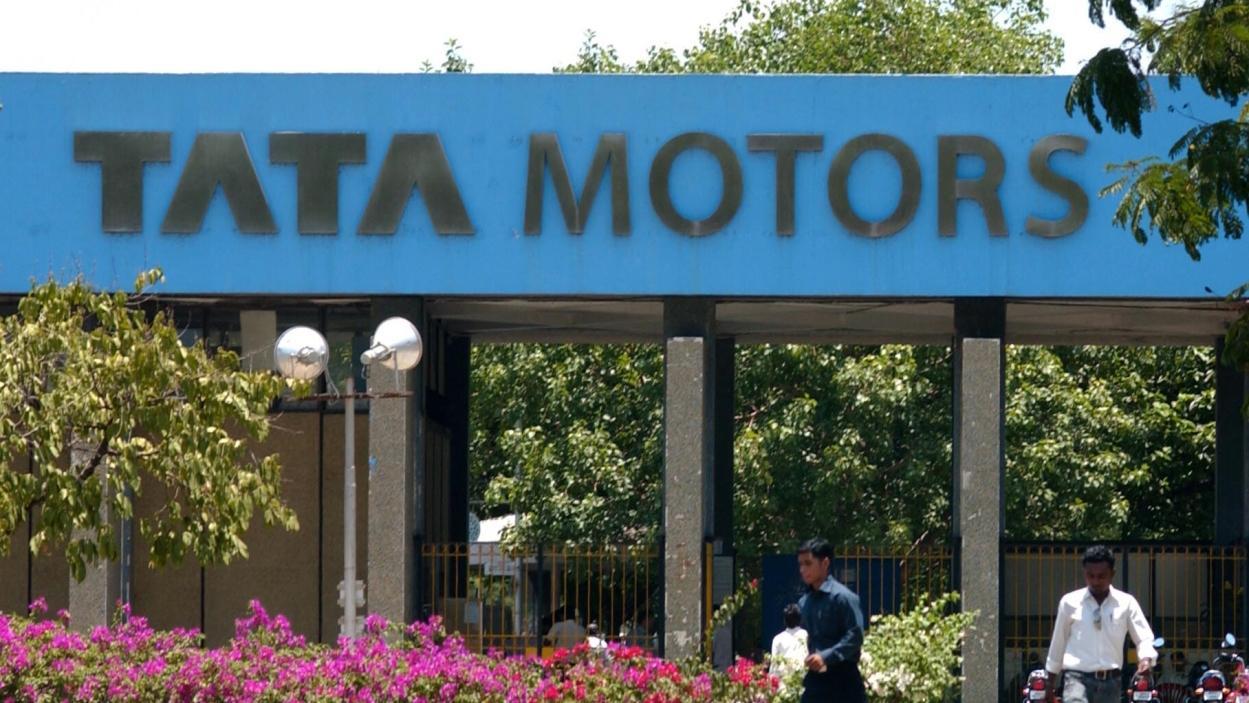 Tata Motors has secured a significant ₹766 crore arbitration award from the West Bengal Industrial Development Corp. Ltd (WBIDC), concluding a prolonged dispute stemming from the closure of its Singur plant in 2008. This plant was intended for manufacturing the Nano, the world's most affordable car.
WBIDC is to pay an 11% interest rate on this amount from September 2016 until full recovery. Tata Motors is also entitled to recover ₹1 crore towards the cost of the proceedings.
Tata Motors initially invested in the Singur project to create the "people's car" at an affordable ₹1 lakh price tag. The company moved its manufacturing unit to Sanand, Gujarat, after abandoning the Singur project in 2008. The Sanand facility still operates for other Tata Motors passenger vehicles after the Nano project was discontinued in 2018.
Sports News
15.Max Verstappen Dominates Mexico City Grand Prix, Sets New Season Victory Record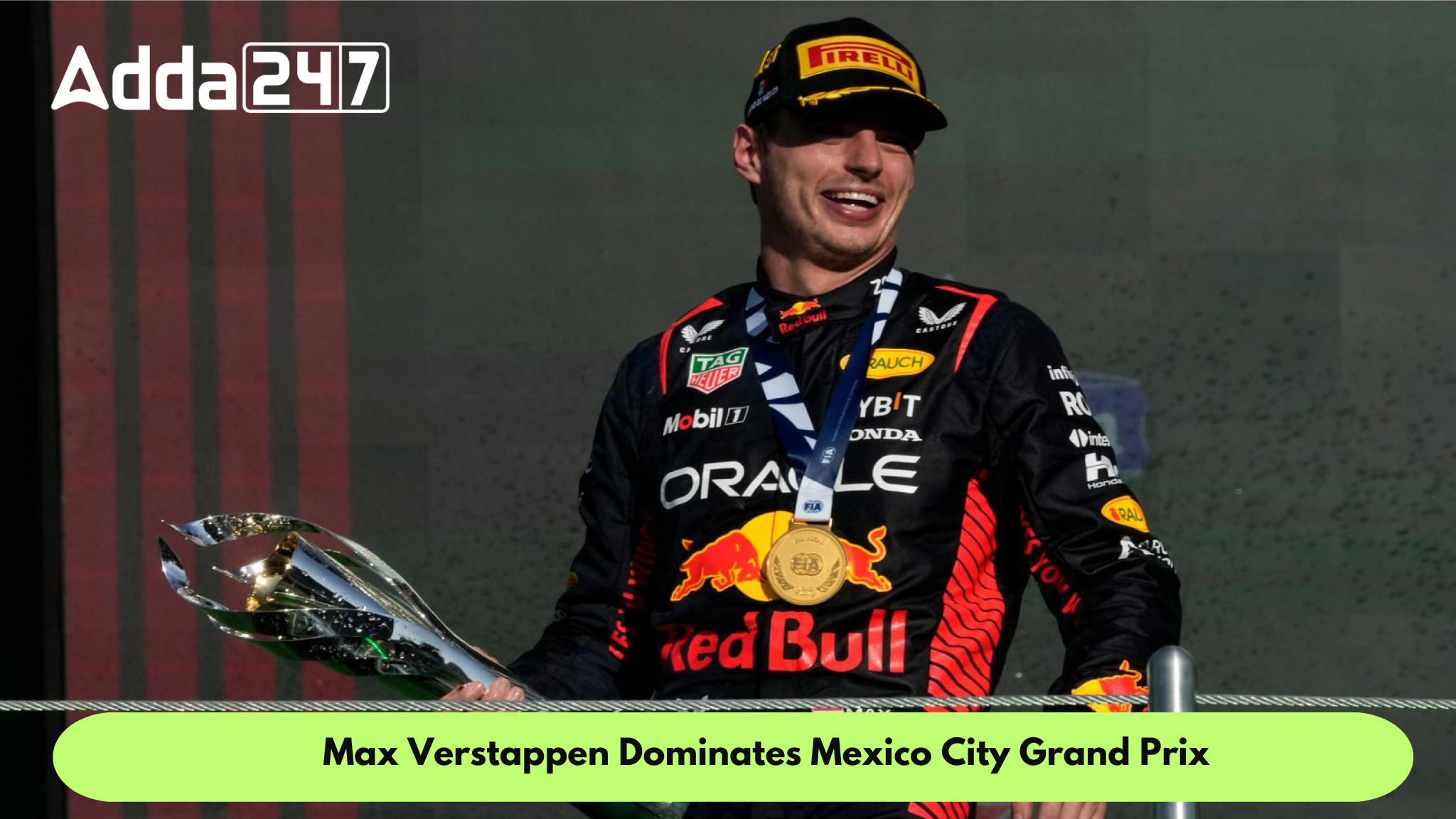 Max Verstappen, the Red Bull racing sensation, showcased his exceptional skills at the Formula One Mexico City Grand Prix. Verstappen's incredible win marked his record-breaking 16th victory of the season, surpassing his own previous season's record.
Max Verstappen's win at the Mexico City Grand Prix was his third consecutive victory at the Autodromo Hermanos Rodriguez. With 51 career wins, he now shares the fourth position in Formula One history with Alain Prost.
Lewis Hamilton secured the second position in the race, continuing his consistent performance. Charles Leclerc, who had started from pole position for the second consecutive race, finished third.
16.Lionel Messi wins eighth Ballon d'Or 2023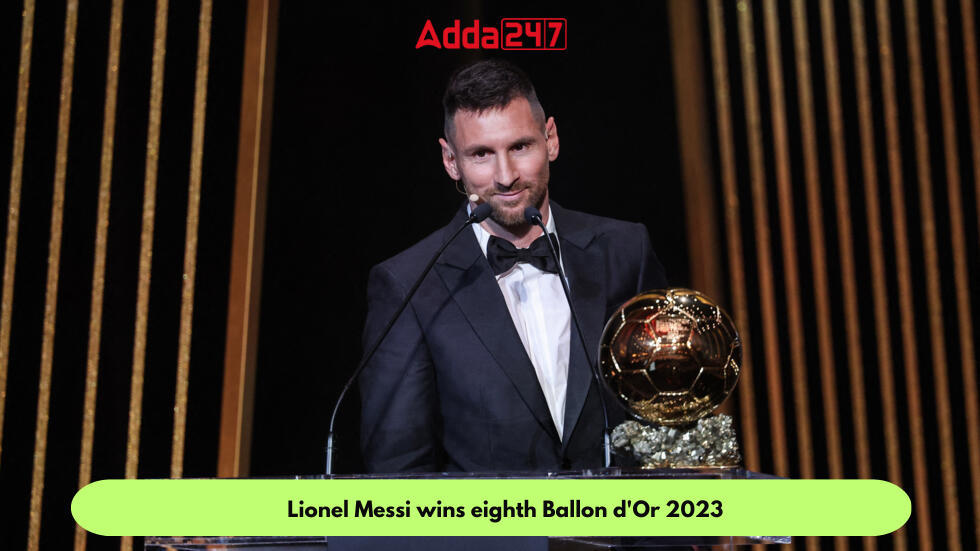 Lionel Messi and Aitana Bonmati have been honored as the 2023 Ballon d'Or recipients. Messi secures his eighth Ballon d'Or, setting a new record, thanks to his pivotal role in leading Argentina to their first World Cup victory since 1986.
This remarkable achievement places Messi three Ballons d'Or ahead of his rival Cristiano Ronaldo, who last won the award in 2017. Messi has now been a top-three finalist for this prestigious accolade a total of 14 times, with five instances as the runner-up.
Messi, who secured his inaugural Ballon d'Or in 2009 and held a four-year consecutive streak until 2012, was the runner-up to Haaland at the UEFA awards back in August.
17.Jyothi Yarraji Clinches Gold In 100m Hurdles In Record Time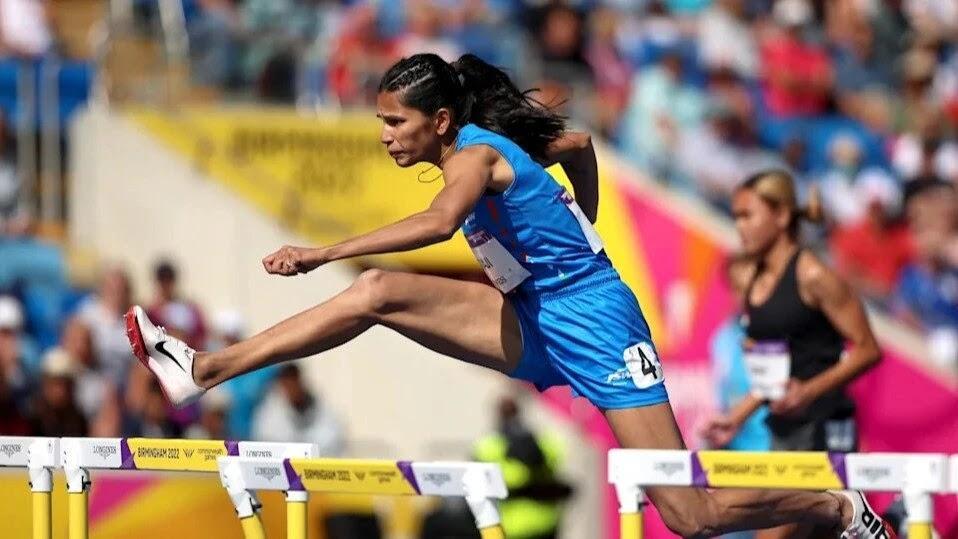 At the 37th National Games, Hangzhou Asian Games silver medallist Jyothi Yarraji, and Tejas Shirse displayed their athletic prowess, smashing National Games records in the 100m and 110m hurdles events.
Jyothi Yarraji, a remarkable athlete, broke her own record by finishing the 100m hurdles in just 13.22 seconds. Her incredible speed and technique were on full display, leaving the competition in her wake.
Tejas Shirse initially set the Games record in the 110m hurdles with a time of 13.80 seconds during the morning event. In the final, he managed to improve his timing even further, clocking in at an impressive 13.71 seconds.
18.Zahid Hussain From South Kashmir Clinches Silver At Asian Shooting Championship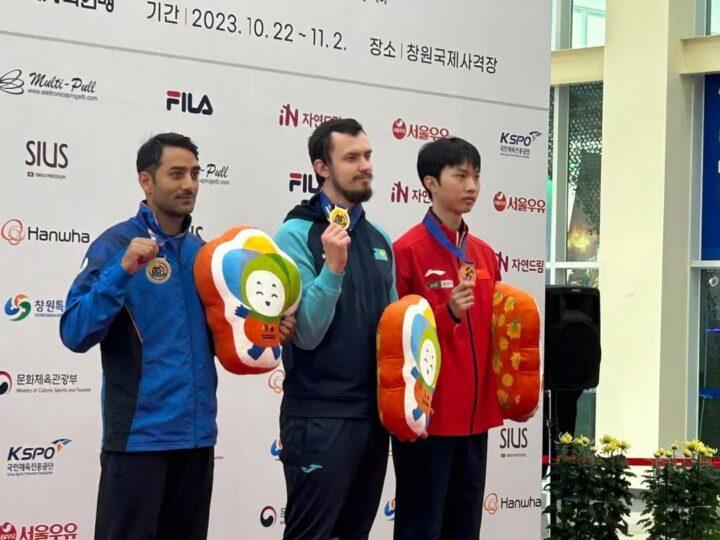 Hailing from the beautiful town of Anantnag, Kashmir, Zahid Hussain achieved a remarkable feat by securing the silver medal at the prestigious Asian Shooting Championship held in South Korea.
Zahid Hussain secured the runner-up position in the men's 50M rifle prone event with a total score of 624.5 points. He finished just 1.1 points behind the gold medalist, Kazakhstan's Malinovskiy Konstantin, who scored 625.6 points. China's Du Linshu claimed the third spot with a total of 624.3 points.
The Asian Shooting Championships in 2023 hold immense significance as they serve as a qualifying event for the upcoming Paris 2024 Olympics. This event offers a total of 24 Olympic quotas, with the top two finishers from each country in the 12 Olympic shooting events securing spots for their national teams.
Science & Technology News
19.New Mushroom Species Discovered in Western Ghats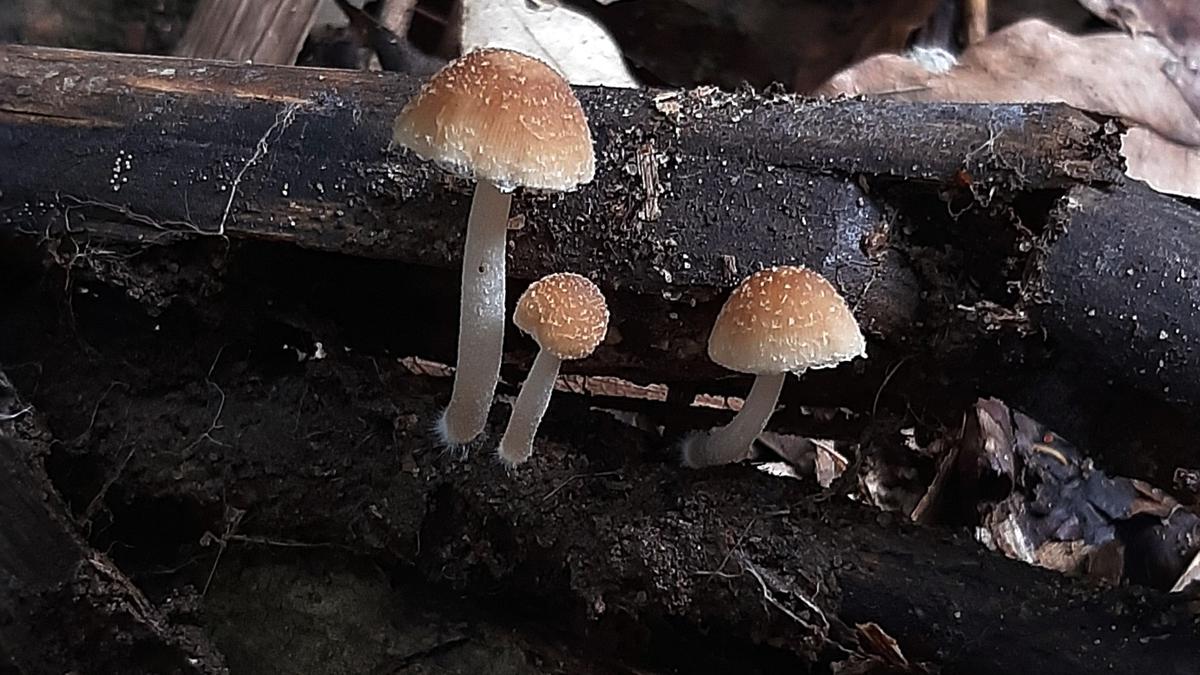 Researchers at the Jawaharlal Nehru Tropical Botanic Garden and Research Institute (JNTBGRI) in Kerala, India, have identified a new species of mushroom, named Candolleomyces albosquamosus, found on the JNTBGRI campus in the Western Ghats.
The new species belongs to the genus Candolleomyces, a small genus with only 35 recognized species globally. The discovery was published in the scientific journal Phytotaxa by researchers C. K. Pradeep and P. K. Nayana from JNTBGRI's Microbiology Division.
Candolleomyces albosquamosus is characterized by its delicate appearance and honey-yellow cap. The mushroom has a bell-shaped cap with white woolly scale-like structures, giving it a unique appearance. Mature specimens have a cap diameter ranging from 12 mm to 38.5 mm, and a height of approximately 58 mm.
20.Aligarh Muslim University To Launch Its Own Satellite, Gets Nod From IN-SPACe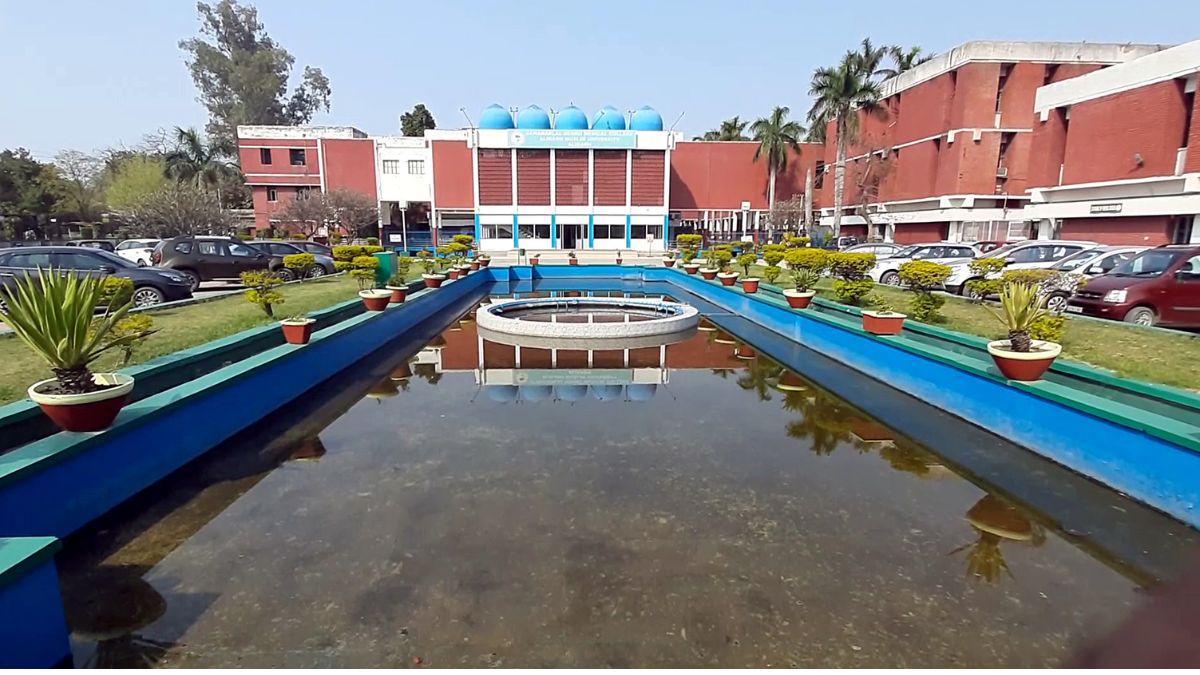 Aligarh Muslim University (AMU) has embarked on a groundbreaking space initiative, the 'SS AMU SAT' project, approved by the Indian National Space Promotion and Authorization Centre (IN-SPACe).
Led by AMU's Robo Club, this initiative aims to develop a 3U CubeSat, marking the first satellite named after AMU's founder, Sir Syed Ahmad Khan.
Objectives of this project are: 1)Utilize satellite imagery to study economic growth in India's poorest districts. 2) Test in-house developed satellite sub-systems for enhanced functionality and 3) Implement image compression technology for rapid multimedia transmission.
Obituaries News
21.Assam Former minister, retired teacher Sarat Barkotoky passes away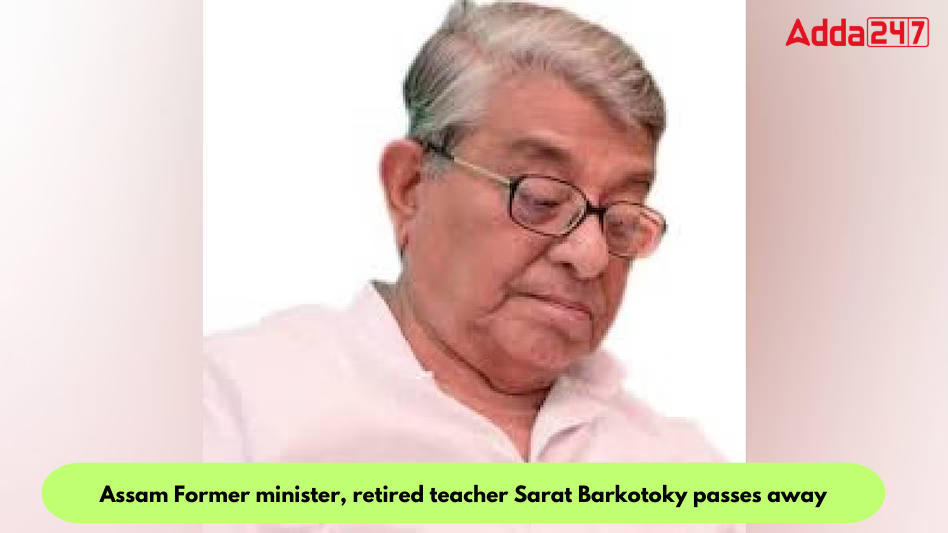 The state of Assam is in mourning as it bids farewell to a prominent political figure, Sarat Barkotoky, a former MLA, and minister who passed away in the early hours of October 30.
Barkotoky, known for his unwavering dedication to the Indian National Congress, had a long and distinguished political career, having served as a minister of state in former Chief Minister Hiteswar Saikia's cabinet.
Sarat Barkotoky was born on March 1, 1935, in Mathurapur, Sonari. Throughout his political career, Sarat Barkotoky remained a steadfast member of the Indian National Congress. He was a popular representative, serving the people of Assam with diligence and a deep sense of responsibility.
22.Renowned Bangladeshi Scientist Saleemul Huq Passed Away At 71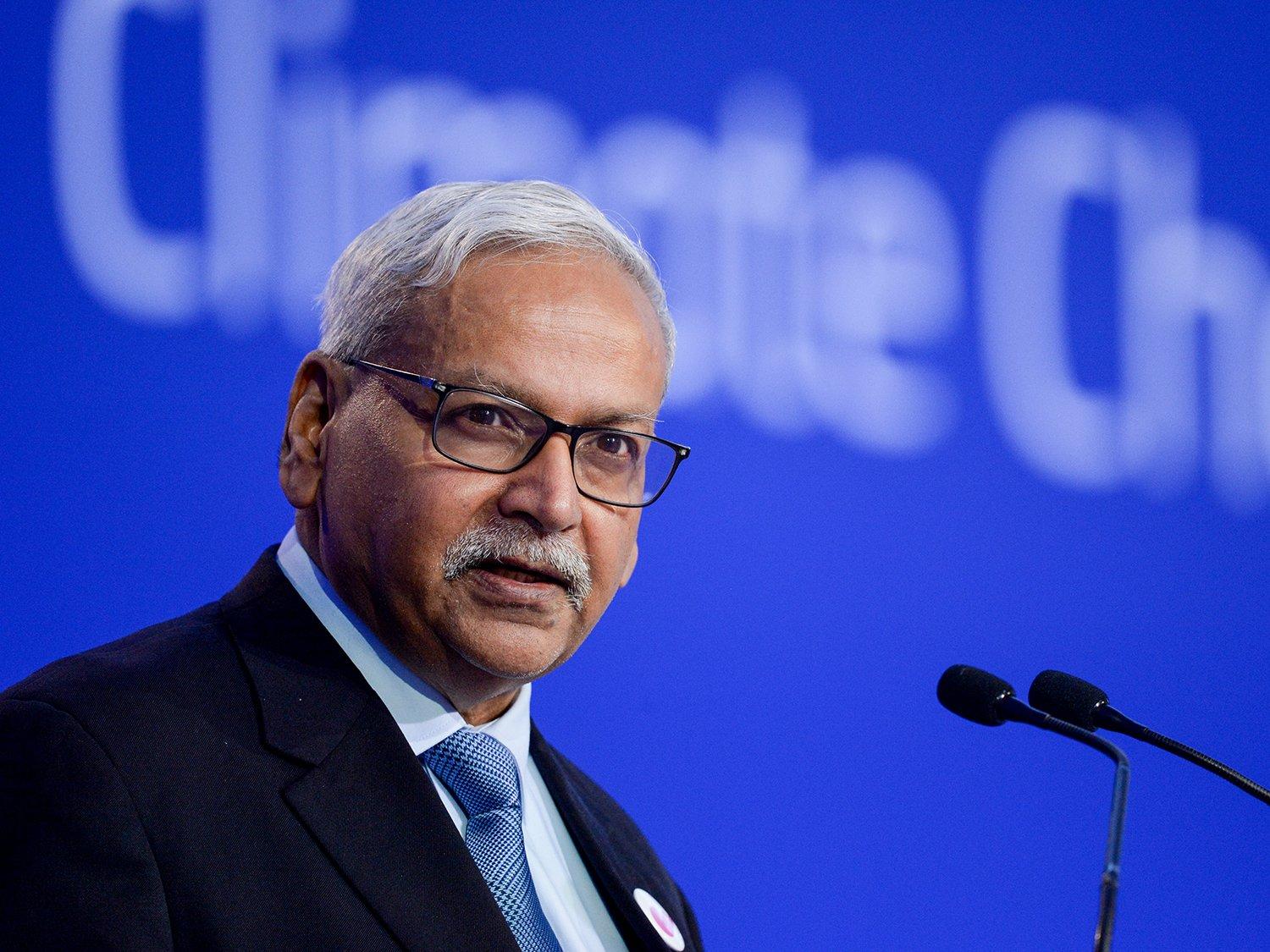 Saleemul Huq, a Bangladeshi-British scientist who gained renown as a "climate revolutionary" for his efforts to make high-polluting countries help the world's poorest and most vulnerable states deal with the devastating impacts of climate change has passed away in the Bangladeshi capital, Dhaka. He was 71.
Saleemul Huq was born in Karachi, Pakistan, on Oct. 2, 1952. He grew up in Europe, Asia, and Africa due to his parents' diplomatic postings and moved to Britain in the 1970s to study at Imperial College London, where he received a doctorate in botany in 1978.
Over the years, Dr. Huq contributed to the United Nations Intergovernmental Panel on Climate Change (IPCC), which shared the 2007 Nobel Peace Prize with former U.S. vice president Al Gore for their work on spreading knowledge of man-made global warming. Last year, Dr. Huq was honored with the Order of the British Empire for his efforts to combat climate change.
Important Current Affairs of 31 October 2023
Get all the International, National, Sports, Economy, latest schemes and appointments and current affairs updates with Adda247 Headlines of the day. Adda247 headlines of the day brings you the best accumulation of the daily updates. Stay updated with us!