Directions (1-5): In each question below, a word is given followed by four pairs. Choose the pair which states either the synonyms or the antonyms or a synonym and an antonym of the given word. If none of the four pairs are correct then choose "None of these" as your answer choice.
Q1.
Uncontested
(a) Absolute, Disputable
(b)  Controversial, Before
(c) Disputed, Disapprove
(d) Acceptable, Possible
(e) None of these
Q2.
Premeditated
(a) Disfavour, Unsuspected
(b) National, Tolerate
(c) Deliberated, Calculate
(d) Intended, Frown
(e) None of these
Q3.
Rivalry
(a) Calculated, Allow
(b) Deliberate, Spontaneous
(c) Animatic, Enemy
(d) Vying, Contention
(e) None of these
Q4.
Disconcerting
(a) Disturbing, Accidental
(b) Unsettling, Unnerving
(c) Discomfiting, Undercharge
(d) Deceive, Alarming
(e) None of these
Q5.
Fleecing
(a) Swindle, Defraud
(b) Reassuring, Rebellion
(c) Tussle, Liberate
(d) Carelessness, Scam
(e) None of these
Solutions
S1. Ans. (a)
Sol. Uncontested- not contested:  Unchallenged, Undisputed, Absolute
Absolute- (S)
Disputable- (A)
S2. Ans. (c)
Sol. Premeditated- Think out or plan an action, especially a crime beforehand.
Intended, Deliberate, Calculated
Deliberated- (S)
Calculate- (S)
S3. Ans. (d)
Sol. Rivalry- Competition for the same objective or for superiority in the same field.
Competitiveness, Competition, Contention, Vying
Vying- (S)
Contention- (S)
S4. Ans. (b)
Sol. Disconcerting- Causing one to feel unsettled.
Unsettling, Unnerving, Discomfiting, Disturbing
S5. Ans. (a)
Sol. Fleecing- Obtain a great deal of money from someone, typically by overcharging or swindling them.
Swindle, Cheat, Defraud, Deceive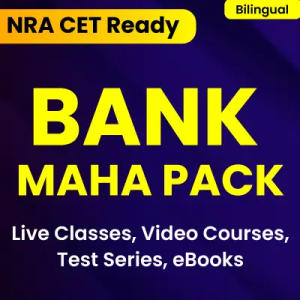 .                              .                                       .                                   .                                  .                              .