Dear Aspirants,
The General Awareness Section
plays an important role in scoring well above cut off marks in any competitive exam. The
Banking Awareness and Static Awareness questions asked in the General Awareness Section are based on Current Affairs mainly.
So you need to prepare well this section to score good marks.
Here is the Daily GK Update to get you acquainted with the top events that made the headlines today!!
National News
1. 'Rice Knowledge Bank- Assam' Launched Under APART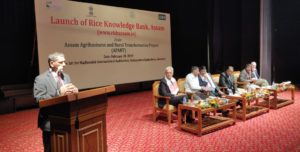 i. Rice Knowledge Bank-Assam, is an agriculture web portal. It is dedicated to magnifying knowledge on rice production technologies and techniques, best production practices and state agriculture facts. It was launched under the World Bank funded project – Agri-business and Rural Transformation (APART).
ii. This portal is the repercussion of efforts of Assam Rural Infrastructure and Agricultural Services Society (ARIAS), Assam Agricultural University (AAU) with technical assistance from the International Rice Research Institute (IRRI).
Static/Current Takeaways Important for LIC AAO Exam:
Assam Capital: Dispur, CM: Sarbananda Sonowal, Governor: Jagdish Mukhi.
International News
2. US Officially Closes Jerusalem Consulate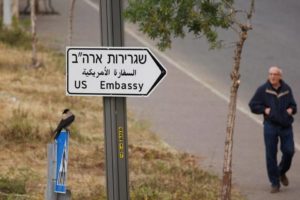 i. The United States has officially shuttered its consulate in Jerusalem, downgrading the status of its main diplomatic mission to the Palestinians by folding it into the U.S. Embassy to Israel.
ii. The U.S. State Department stated that the decision was driven to increase the efficiency and effectiveness in diplomatic engagements.
Agreements
3. AIIB Approves USD 455 Million Loan For The Andhra Pradesh Rural Roads Project

i. A loan agreement of USD 455 million was signed between the Asian Infrastructure Investment Bank (AIIB) and the Government of India for financing the Andhra Pradesh Rural Roads Projects.
ii. These projects will connect 3,300 habitations with a population of more than 250, and benefit around 2 million people. It is the third project in Andhra Pradesh signed by the AIIB after two projects in Power Sector and Water Sector.
Static/Current Takeaways Important for Uttarakhand District Cooperative Bank Exam:
AIIB President: Jin Liqun, Headquarters: Beijing, China.
4. India Signs Deal With Russian Firm To Produce 7.5 Lakh AK-203 Rifles
i. India has signed a deal with a Russian firm to manufacture 7.5 lakh AK-203 rifles. These are the latest derivative of the AK-47 rifles.
ii. Defence Minister Nirmala Sitharaman stated that the AK-203 rifles will be produced at the Indian Ordnance Factory at Amethi's Korwa. The new rifles will replace the indigenous INSAS rifles in the Army, Air Force, and Navy.
Static/Current Takeaways Important For LIC AAO Exam 2018:
Russia Capital: Moscow, Currency: Russian ruble.
Appointments


5. Pranay Kumar Verma Appointed As India's Ambassador To Vietnam
i. Ministry of External Affairs has appointed Pranay Kumar Verma as India's Ambassador to the Socialist Republic of Vietnam.
ii. Pranay Kumar Verma is a 1994 cadre Indian Foreign Services Officer and presently working as the Joint Secretary at Ministry of External Affairs (MEA).
Static/Current Takeaways Important for LIC AAO Exam:
Vietnam Capital: Hanoi, Currency: Vietnamese Dong.
6. AN Jha Replaces Shaktikanta Das As 15th Finance Commission Member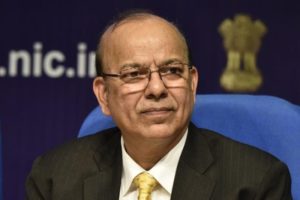 i. Former Finance Secretary Ajay Narayan Jha has joined as a member of the 15th Finance Commission. Jha has been posted in place of Shaktikanta Das who had resigned as a member of the Commission after being appointed the RBI Governor.
ii. Jha is a 1982-batch IAS officer of Manipur cadre. He was retired as a Finance Secretary to the central government.
Static/Current Takeaways Important for Uttarakhand Cooperative Bank Exam:
Finance Minister of India: Arun Jaitley.
15th Finance Commission Chairman: N K Singh.
Awards
7. Bharti AXA General Insurance Claims The 'Non-Life Insurer of the Year Award 2019'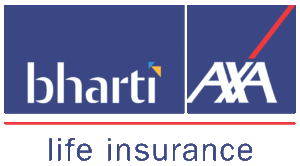 i. ASSOCHAM (The Associated Chambers of Commerce and Industry of India), which is one of the apex trade associations of India has conferred 'Non-Life Insurer of the Year Award 2019′ to Bharti AXA General Insurance.
ii. It is a joint venture between Bharti Enterprises and French insurance giant AXA. This award recognizes efficacy, excellence and contribution in the insurance industry annually.
Static/Current Takeaways Important for LIC AAO Exam:
Bharti AXA Life Insurance CEO: Vikas Seth.
Schemes and Committees
8. 'Jal Amrutha' Scheme Launched By Karnataka Government
i. A water conservation scheme 'Jal Amrutha' was launched by Karnataka chief minister H D Kumaraswamy, in Bengaluru. A function was organized by the Rural Development and Panchayat Raj department at Dr. B R Ambedkar Bhavan in Bengaluru.
ii. The scheme plans to make people aware of the importance of conserving water and to prompt them to come up with ways to avoid wastage of water. The state government has declared 2019 as the Year of Water.
Static/Current Takeaways Important for LIC AAO Exam:
Karnataka Capital: Bengaluru, CM: H.D Kumaraswamy, Governor: Vajubhai Vala.
9. Haryana Government Announces Mukhyamantri Parivar Samman Nidhi Scheme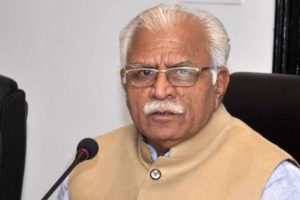 i. 'Mukhyamantri Parivar Samman Nidhi' scheme was launched by Haryana Chief Minister Manohar Lal Khattar in Chandigarh. It is primarily meant for farmers of the state who cultivate on land with areas up to 5 acres and the families with an income of less than Rs. 15,000 per month.
ii. The scheme would provide a sum of Rs. 6,000 yearly and each family has to nominate a member who will be provided with this amount.
Static/Current Takeaways Important for LIC AAO Exam:
Haryana Capital: Chandigarh, Chief Minister: Manohar Lal Khattar, Governor: Satyadev Narayan Arya.
10. Gram Samridhi Yojana: New Scheme To Help Unorganised Food Processing Sector
i. Gram Samridhi Yojana, a Rs 3,000 crore scheme funded by the World Bank and the Government of India, is being worked upon by the Ministry of Food Processing Industries in order to strengthen the unorganised food processing sector concentrated in rural areas.
ii. NITI Aayog has given its approval to the scheme. World Bank will be giving Rs 1,500 crore, Rs 1,000 crore will be borne by the Centre while state governments will put in Rs 500 crore.
11. Cabinet Approves 'Pradhan Mantri JI-VAN Yojana'
i. The Cabinet Committee on Economic Affairs, chaired by Prime Minister Narendra Modi approved the 'Pradhan Mantri Jaiv Indhan- Vatavaran Anukool fasal awashesh Nivaran (JI-VAN) Yojana' for providing financial support to the Integrated Bioethanol Projects.
ii. The scheme aims to incentivise the Second Generation (2G) Ethanol sector and support the industry by creating a suitable ecosystem for setting up commercial projects and increasing R&D in this area. The PM JI-VAN Yojana will be supported with the total financial outlay of Rs 1969.50 crore for the period 2018-19 to 2023-24.
12. Textiles Minister Launches Scheme For Development Of Knitwear Sector
i. Union Minister of Textiles, Smriti Zubin Irani launched a comprehensive scheme for the development of knitting and knitwear sector under PowerTex India in New Delhi.
ii. Apart from financial incentives, the two key elements are Yarn Bank and financial assistance for the solar energy scheme.
Banking
13. India's First Policy To Protect Bank Locker Launched
i. IFFCO Tokio General Insurance has launched 'bank locker protector policy', the first stand-alone bank locker cover offered by any insurance company with a plan to protect the contents of a bank locker such as jewelry, title documents, and other valuables.
ii. The policy offers a cover against various risks including fire, earthquake, burglary, holdup or any act of terrorism. It offers 7 options of sum insured ranging from Rs 3 lakh to Rs 40 lakh and above and the premium rate is affordable with a cover of Rs 3 lakh available at just Rs 300.
Static/Current Takeaways Important for Uttarakhand District Cooperative Bank Exam:
IFFCO Tokio is a joint venture between the Indian Farmers Fertilizer Co-operative (IFFCO) and its associates and Tokio Marine and Nichido Fire Group which is also the largest listed insurance group in Japan.
IFFCO Tokio Chairman: Mr. K. Srinivasa Gowda, Headquarters: Gurugram, Haryana.
14. Roger Federer Claims 100th ATP Title Of His Career
i. Roger Federer has claimed the 100th ATP title of his career after beating 20-year-old Greek Stefanos Tsitsipas in the final of the Dubai Tennis Championships. The 20-time grand slam champion is the second man, after American Jimmy Connors to claim 100 titles.
ii. Federer will have to win 10 more titles to beat Connors' men's record of 109, while Martina Navratilova holds the all-time record having won 167 women's singles crowns during her career.
Defence News
15. 'Mainamati Maitree Exercise 2019' Between BSF And BGB Held In Tripura
i. Border Security Force (BSF) and Border Guards Bangladesh (BGB) took part in the 3-day 'Mainamati Maitree Exercise 2019' as a part of 'Confidence Building Measures' between India and Bangladesh held in Agartala, Tripura.
ii. The main objective of this exercise was to plan and conduct anti-smuggling and anti-criminal activity related operations with an aim to achieve better joint operational efficiency and border management in the area.
Static/Current Takeaways Important for Uttarakhand District Cooperative Bank Exam:
Bangladesh Capital: Dhaka, Currency: Taka, PM: Sheikh Hasina.
Obituaries


16. Andre Previn, Legendary Composer And 4 Time Oscar Winner Passes Away
i. Legendary composer and pianist Andre Previn has passed away at the age of 89 in Manhattan, New York, USA. He was a 10-time Grammy Award winner and had won 4 Oscars throughout his lifetime.
ii. In 2010 he was honored with a lifetime achievement award. He is known for immortal classics like 1964's 'My Fair Lady' and 1996's 'The Fortunate Cookie.'
17. Nobel Laureate Zhores Alferov Passes Away
i. Zhores Alferov, a Russian physicist and Nobel Prize laureate, has passed away. He was 88. In 2000, Alferov received the Nobel Prize in Physics together with US scientists Jack Kilby and Herbert Kroemer, for developing semiconductor heterostructures used in high-speed-and optoelectronics.
ii. He was elected a corresponding member of the USSR Academy of Sciences in 1972, and a full member in 1979.
Miscellaneous News
18. CISF Sets Guinness Record For Longest Single Line Cycle Parade
i. The Central Industrial Security Force (CISF) created the Guinness World Record for 'longest single line bicycle parade (moving)' at the Yamuna Expressway, Noida.
ii. CISF personnel rode 1,327 bicycles non-stop in a single line, maintaining a uniform distance between the bicycles. The record was earlier held by Hubballi Bicycle Club of India, with 1,235 bicycles in a single chain.
You may also like to Read: