Read the most important current affairs of 5 October 2023. Today Current Affairs covers the headlines on Eurozone Economy, Coca-Cola India, RBI New Executive Director, Asian Games 2023, World Teachers Day 2023.

Top 20 Current Affairs and News Headlines of 5 October 2023
National News
1.Ministry Of Tourism Inaugurates PATA Travel Mart 2023 In New Delhi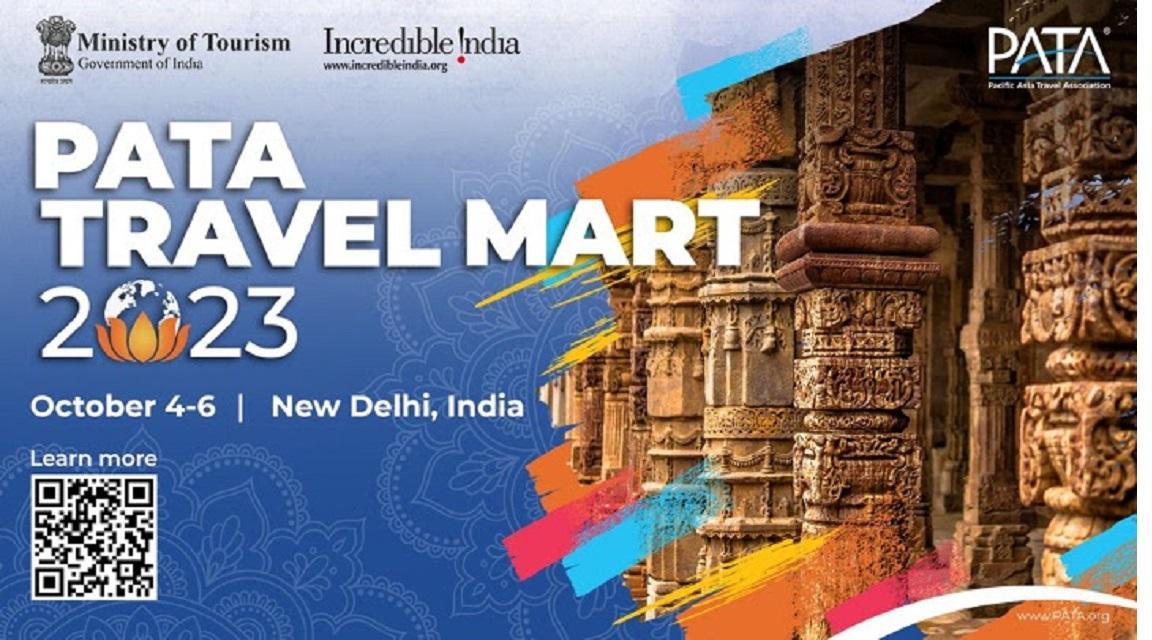 The Ministry of Tourism, India, took center stage as it organized the inaugural ceremony for the Pacific Asia Travel Association (PATA) Travel Mart 2023 in the vibrant city of New Delhi.
The 46th edition of this prestigious event is being held at the magnificent International Exhibition-cum-Convention Centre (IECC) within Pragati Maidan, New Delhi. Running from October 4th to 6th, 2023, this event serves as a global gathering of tourism professionals and business stakeholders. Importantly, this physical edition marks the return of the Travel Mart after a three-year hiatus due to the pandemic.
This year's event boasts a diverse range of activities, including the prestigious PATA Gold Award, the PATA Youth Symposium, and the PATA Forum on Sustainability. In addition to these enriching experiences, the event remains a vital platform for business-to-business (B2B) interactions.
2.GoI notifies establishment of National Turmeric Board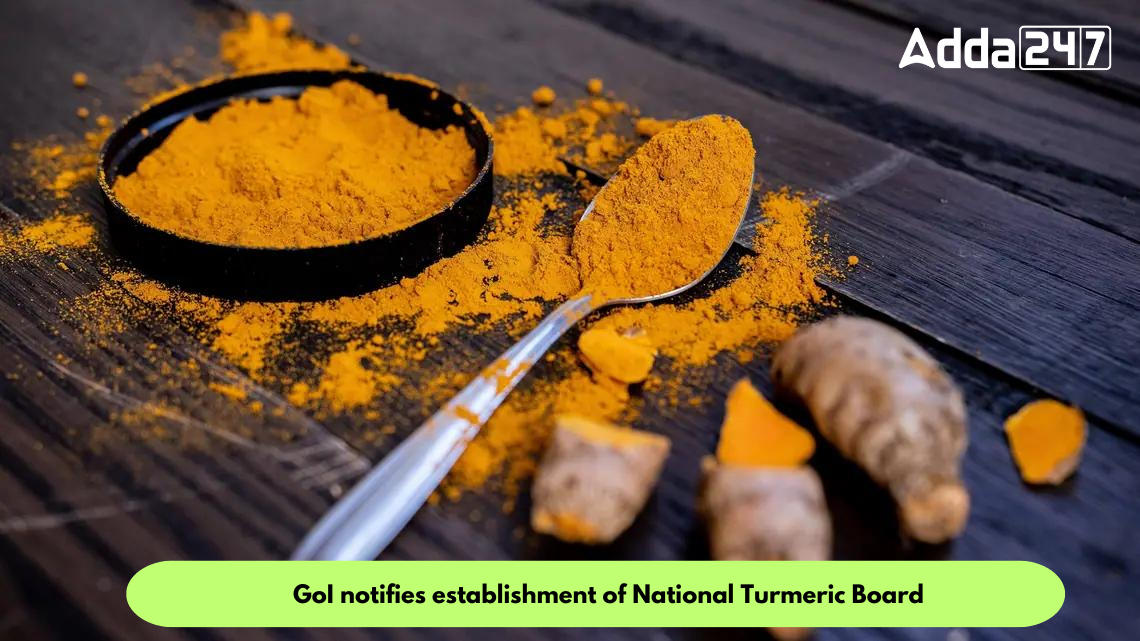 The Union government of India has notified the constitution of the national turmeric board, which will focus on the development and growth of turmeric and turmeric products in the country.
The board will help in setting up processing units and aid in its export. The board will lay stress on exports, R&D and develop traditional value-added turmeric products, while also giving importance to quality and food safety as per established standards.
India is the largest producer, consumer and exporter of turmeric in the world. It enjoys 62 per cent share in the global turmeric market.  Turmeric is majorly cultivated in Tamil Nadu, Telangana state, Karnataka, MP, Odisha, Bengal and Gujarat. With the focused activities of the board, it is expected that turmeric exports will reach `one billion by 2030.
International News
3.Eurozone Economy Faces Contraction in Q3 Amidst Sliding Demand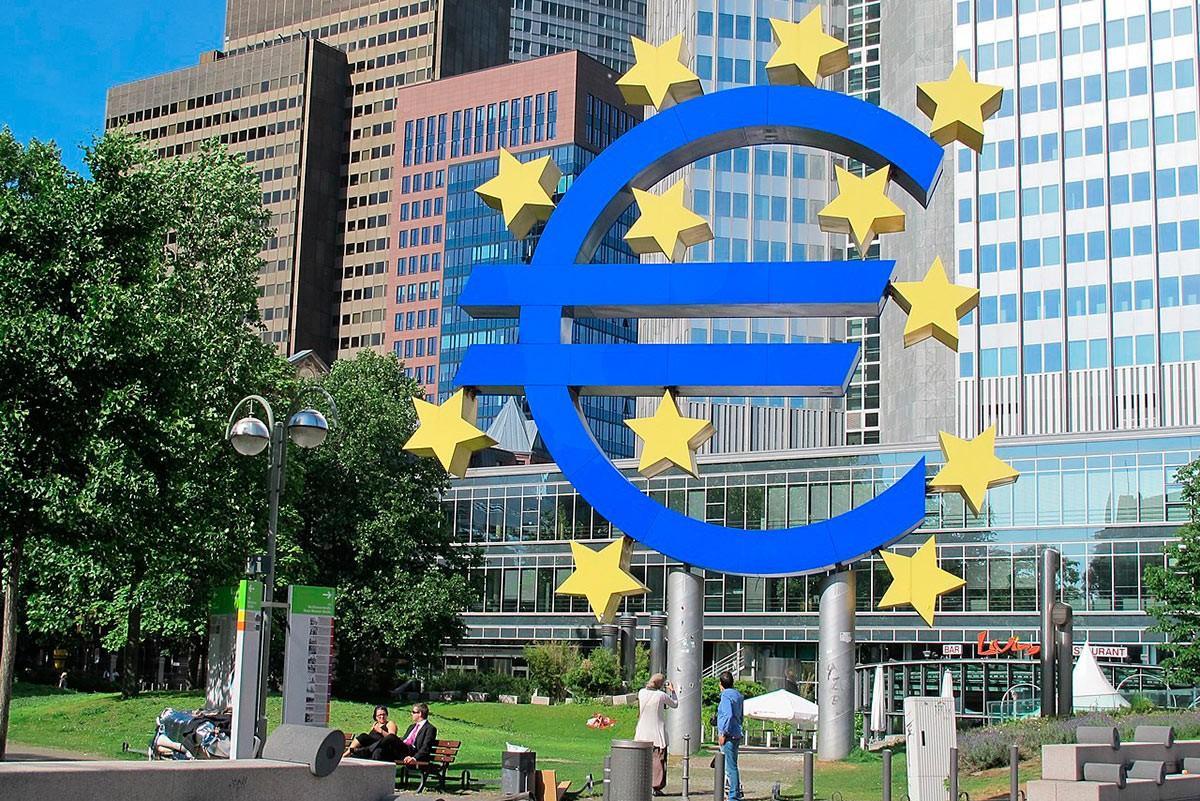 Recent data and surveys suggest that the eurozone economy likely contracted in the third quarter of the year. Demand in the region saw a significant decline in September, marking the fastest pace of decrease in nearly three years.
The final Composite Purchasing Managers' Index (PMI), compiled by S&P Global and considered a reliable indicator of overall economic health, inched up to 47.2 in September, compared to August's 46.7. However, this figure remained below the critical 50-mark, indicating a fourth consecutive month of economic contraction. While it slightly exceeded a preliminary estimate of 47.1, it still points to economic challenges.
Economists, such as Franziska Palmas at Capital Economics, are predicting that the eurozone economy could enter a recession in the latter half of 2023. The drop in retail sales in August and the weakness in the final PMIs for September support this view.
State News
4.Glacial Lake Burst in Sikkim Causes Devastation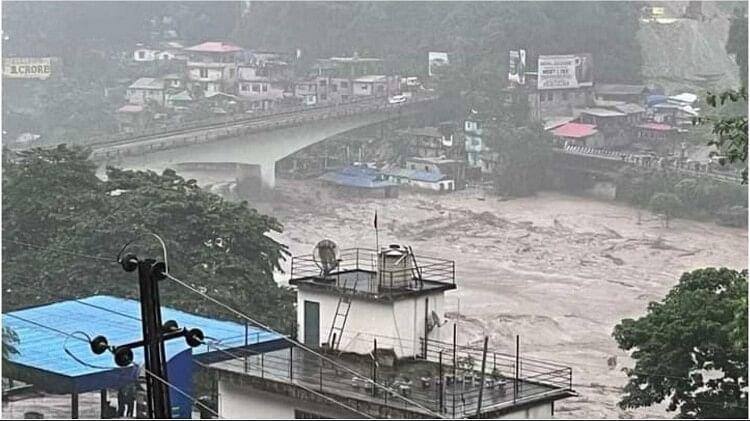 At least seven people have lost their lives, and a significant number remain injured or missing in the wake of flash floods that struck Sikkim on October 4. These devastating floods were triggered when a glacial lake, formed by the gradual melting of a Himalayan glacier, unexpectedly overflowed, leading to the inundation of the Teesta river basin.
The floods originated from the sudden overflow of the South Lhonak lake, located at an altitude of approximately 5,200 meters above sea level. This catastrophic event resulted in the destruction of the Chungthang dam, a critical component of Sikkim's largest hydroelectric project, and caused extensive damage to highways, villages, and towns.
The Chungthang dam, a concrete-rock structure, was breached at its center due to the force and speed of the surging water, estimated at nearly 54 kilometers per hour. The suddenness of the event left little time for warnings or preventive measures.
5.Arjun Munda inaugurates 4th EMRS National Cultural & Literary Fest and Kala Utsav-2023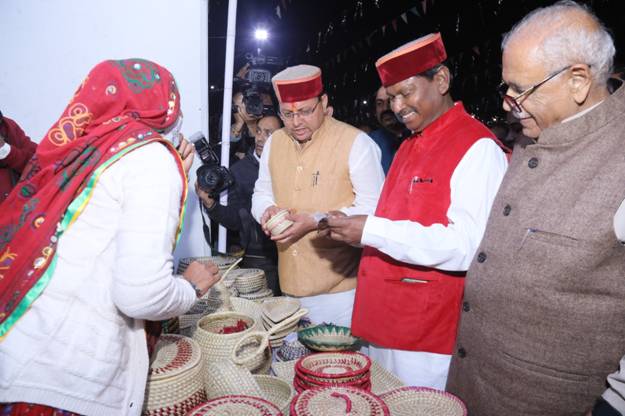 Union Minister for Tribal Affairs, Shri Arjun Munda, inaugurated the 4th Eklavya Model Residential Schools (EMRS) National Cultural & Literary Fest and Kala Utsav-2023 in the picturesque city of Dehradun on the 3rd of October, 2023.
The event was graced by the presence of the Chief Minister of Uttarakhand, Shri Pushkar Singh Dhami, and was hosted at the Maharana Pratap Sports College. This fest provides a national platform for tribal students to showcase their hidden talents across various spheres.
The Eklavya Model Residential Schools (EMRS) Cultural Fest is an annual extravaganza eagerly anticipated by tribal students from all corners of India. This year's four-day event, scheduled from the 3rd to the 6th of October, boasts participation from over 2000 tribal students hailing from 22 different states. It promises an array of more than 20 events, ranging from captivating dance and song performances to stimulating quizzes and vibrant visual arts presentations.
6.Two-Day Literature Festival To Be Held This Weekend in Bengaluru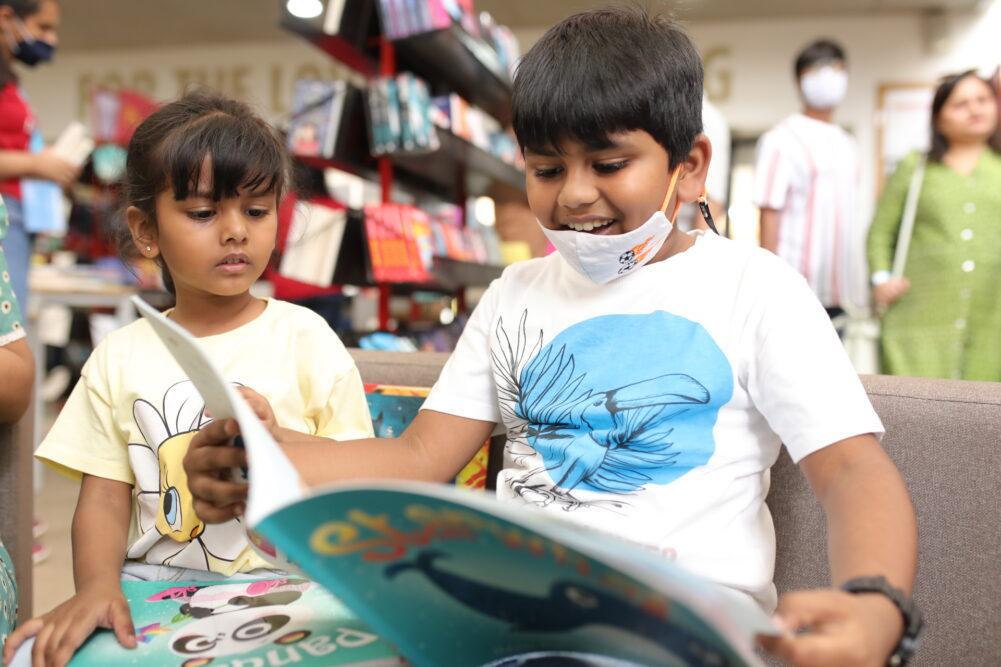 The Neev Literature Festival 2023 is scheduled to take place on October 7th and 8th, 2023, at the Neev Academy in Yemalur, Bengaluru. This year, the theme of the event is 'What is childhood without stories?'.
In the aftermath of the pandemic, children's lives have undergone a significant transformation. They now grapple with issues such as artificial intelligence, globalization, mental health challenges, shifting values, and numerous other factors. Consequently, the festival endeavors to address and respond to these changes.
The Neev Literature Festival was initiated in 2017, followed by the introduction of the Neev Book Award in 2018. The goal was to discover and present exceptional children's books that center around Indian experiences and stories. Over the years, the festival has delved into thought-provoking themes such as 'Partition: Memory and Memorialization', 'Peripheries: Boundaries on the Edge, Boundaries Within', and 'Embracing Diversity'.
Defence News
7.IAF Receives First LCA Trainer From HAL, Seven more to come by March 2024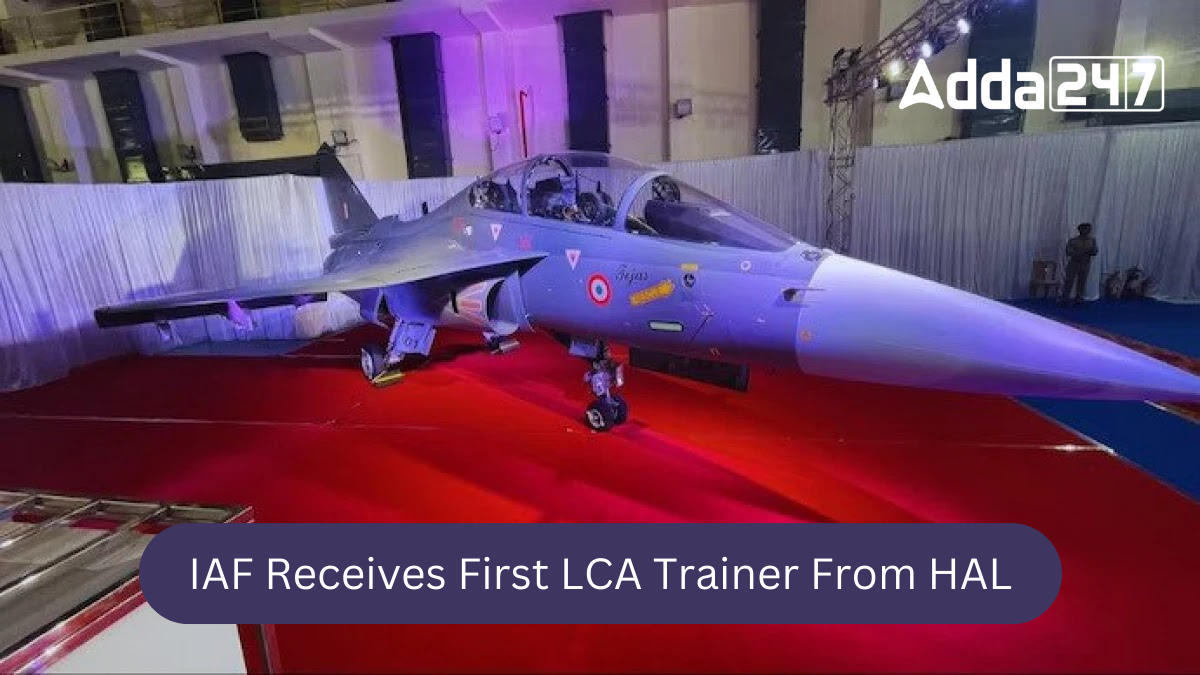 State-run aircraft manufacturer Hindustan Aeronautics Limited (HAL) recently delivered the first trainer version of the Light Combat Aircraft (LCA) Tejas to the Indian Air Force (IAF). The Tejas trainer aircraft is part of an earlier order for 40 Mk-1 jets.
Out of these 40 aircraft, the IAF has already inducted 32 single-seater jets and established two LCA squadrons. The remaining eight aircraft are trainers. HAL has committed to delivering seven more twin-seater aircraft to the IAF by March 2024.
The Tejas trainer aircraft boasts modern concepts and technologies, including relaxed static-stability, quadraplex fly-by-wire flight control, carefree maneuvering, advanced glass cockpit, integrated digital avionics systems, and advanced composite materials for the airframe.
Economy News
8.India's Diesel Exports To Europe Reached Their Peak In September 2023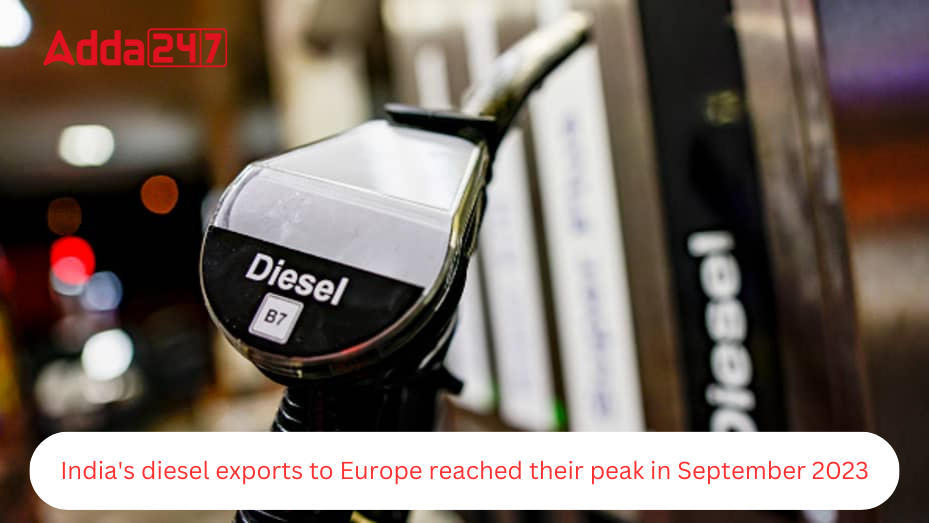 In September 2023, India witnessed a remarkable surge in its diesel exports to Europe, reaching their highest levels for the year. This surge was driven by a combination of factors. Data from energy cargo tracker Vortexa sheds light on this significant development.
India's diesel exports to Europe in September reached approximately 333,000 barrels per day (bpd), marking a substantial increase of nearly 47 percent from August. This surge was even more impressive when compared to the same month the previous year, with a year-on-year increase of 57 percent, according to data provided by Vortexa.
The primary drivers behind this resurgence were the constrained supplies from the Middle East and the US due to autumn refinery maintenance and robust demand in Europe. Serena Huang, Head of Asia-Pacific Analysis at Vortexa, emphasized these factors.
9.UNCTAD Raises India's 2023 Growth Estimate to 6.6%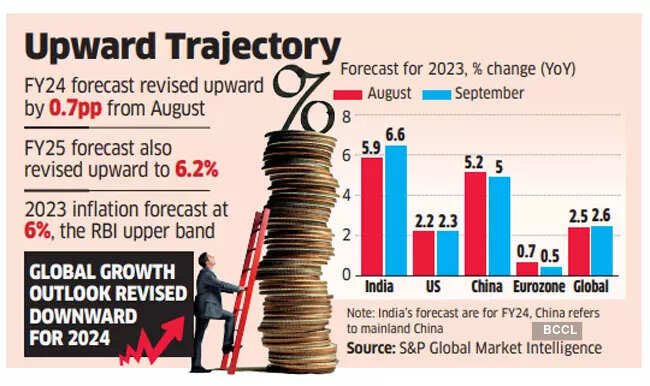 In its latest trade and development report, the UN Conference on Trade and Development (UNCTAD) has revised India's economic growth forecast for 2023 upward to 6.6% from the earlier projection of 6%.
However, the report also anticipates a slowdown in India's growth to 6.2% in 2024. Furthermore, the UNCTAD highlights concerns about the global economic outlook, with a deceleration to 2.4% in 2023, followed by a marginal improvement to 2.5% in 2024.
UNCTAD emphasizes the importance of policy changes and institutional reforms to prevent a lost decade in the global economy. It also urges leading central banks and policymakers to adopt a new policy direction to address economic challenges.
10.Government Maintains GPF Interest Rate at 7.1% for 15th Consecutive Quarter
In a recent announcement, the government has decided to keep the interest rate on General Provident Fund (GPF) savings unchanged at 7.1% for the October-December quarter. This marks the 15th successive quarter where the government has maintained the status quo, ensuring stability for government employees' retirement savings.
The Finance Ministry officially notified the retention of the 7.1% interest rate. This rate is also applicable to other provident funds for government employees, including those serving in crucial sectors such as Railways and the Armed Forces.
While certain small savings schemes have witnessed rate hikes for five consecutive quarters, the popular Public Provident Fund (PPF) has remained untouched at 7.1% since the first quarter of 2020-21. Notably, the returns on five-year recurring deposits were raised to 6.7% for this quarter, a slight increase from the 6.5% offered in the July-September period.
Business News
11.Coca-Cola India Rolls Out 100% Recycled PET Bottles For Small Packs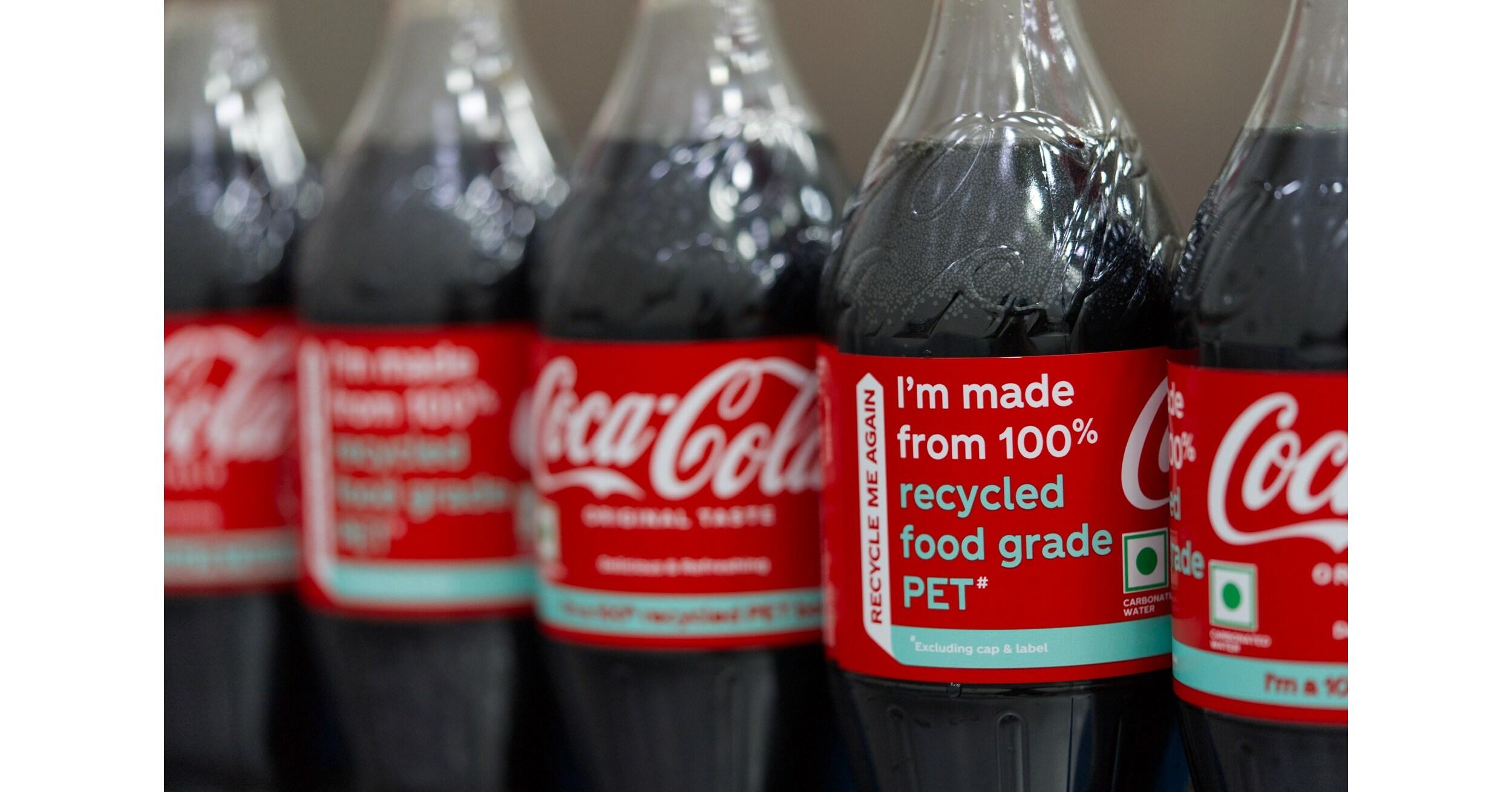 Beverage company Coca-Cola India made a significant announcement on Wednesday, unveiling its latest sustainability initiative with the launch of fully recycled PET bottles for its flagship Coca-Cola brand.
These bottles are available in pack sizes of 250 ml and 750 ml, and they are set to be distributed across various markets in the country. The move comes as part of Coca-Cola's global commitment to reducing its environmental footprint.
This initiative is part of the company's broader sustainable packaging platform, which also includes a commitment to collect and recycle the equivalent of one bottle or can for every one sold globally by 2030. Furthermore, Coca-Cola aims to make 100% of its packaging recyclable by 2025.
Important Days News
12.World Teachers Day 2023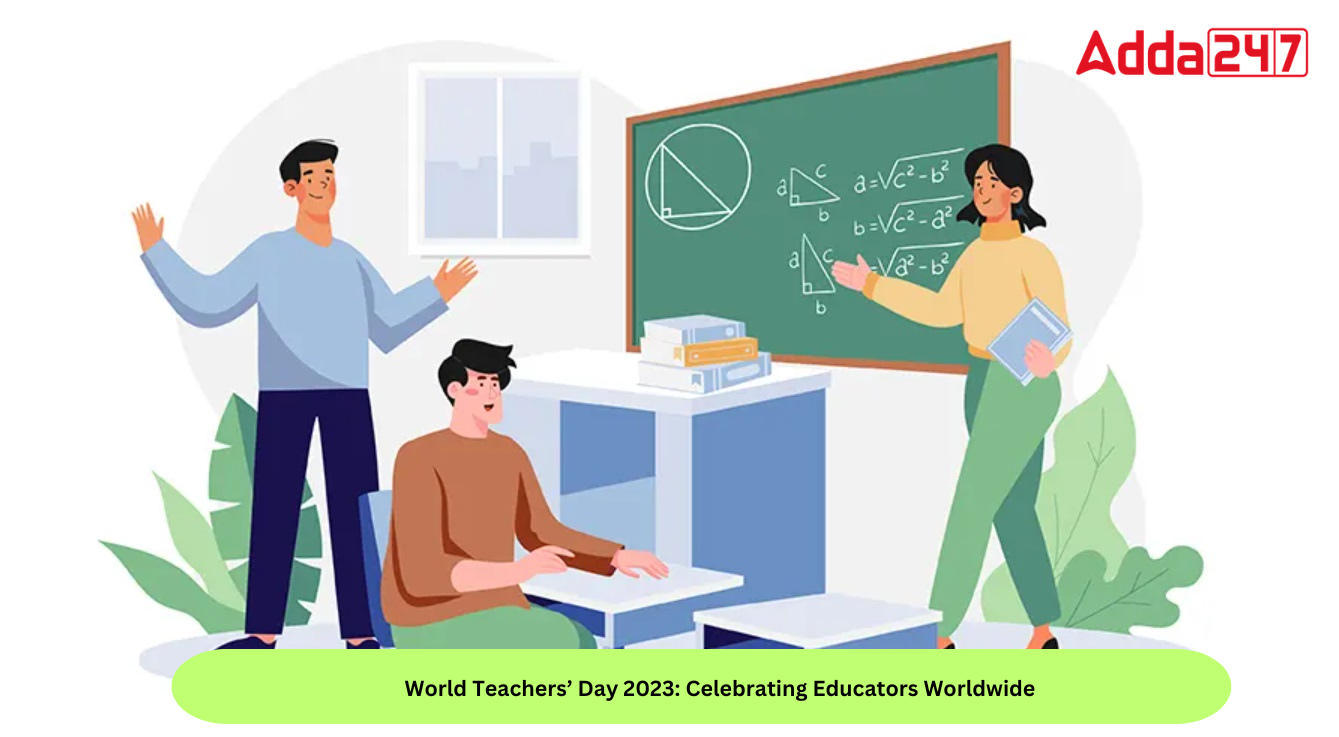 World Teachers' Day, observed annually on October 5th, is a global celebration dedicated to honoring the invaluable contributions of teachers to society. This day serves as an opportunity to recognize the vital role teachers play in shaping the future and to address the challenges they face.
The theme for World Teachers' Day 2023 is "The Teachers We Need for the Education We Want: The Global Imperative to Reverse the Teacher Shortage".
World Teachers' Day was inaugurated on October 5, 1994, marking the 30th anniversary of the 1966 conference. Since then, it has grown into a globally recognized annual event that honors teachers and their contributions to education.
Ranks and Reports News
13.Global Infrastructure Faces Staggering Annual Losses of $300 Billion Due to Worsening Climate Impacts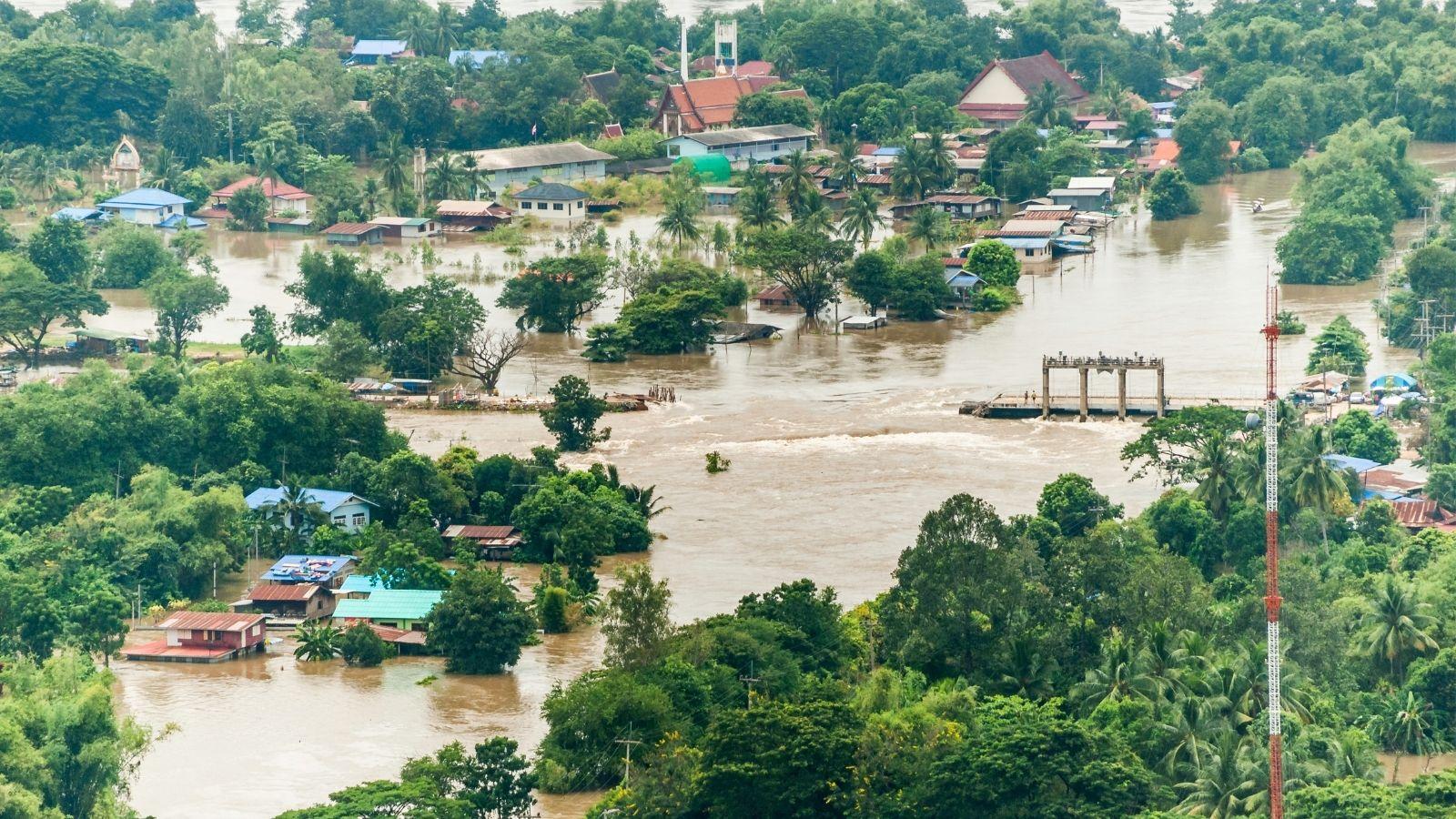 The Coalition for Disaster Resilient Infrastructure (CDRI) has released a biennial report highlighting the alarming annual losses in global infrastructure due to the worsening impacts of climate change and disasters.
This report underscores the critical challenges faced by low-and-middle-income countries (LMICs) in maintaining resilient infrastructure systems.
The global annual average loss (AAL) in principal infrastructure sectors due to disasters and climate change stands between USD 301 and USD 330 billion. When including health and education infrastructure, along with building stock, this range increases significantly to USD 732 to USD 845 billion.
Appointments News
14.RBI Appoints Muneesh Kapur as Executive Director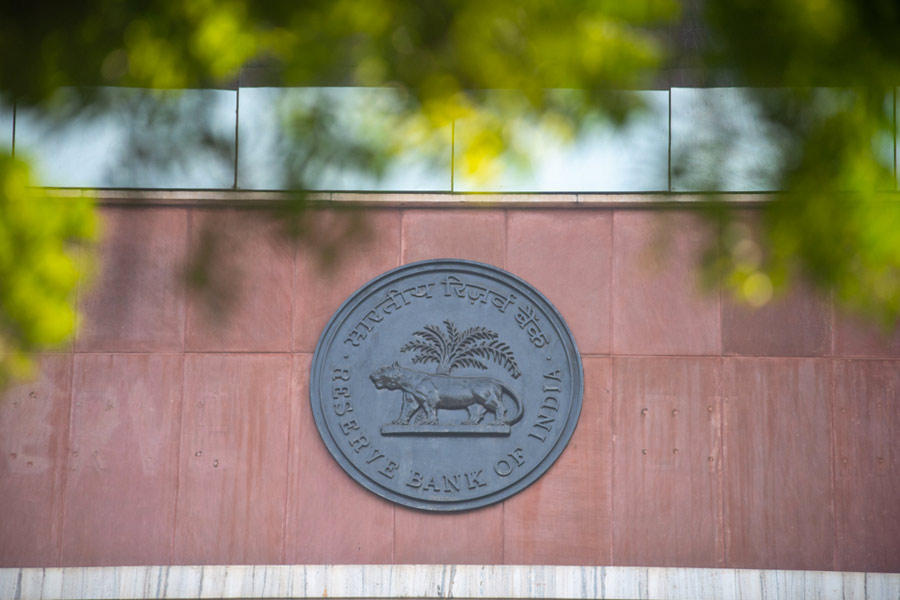 The Reserve Bank of India (RBI) has announced the appointment of Muneesh Kapur as an Executive Director (ED) starting from October 3, 2023. This significant appointment brings Mr. Kapur into a key leadership position within the central bank.
Before his promotion to the role of Executive Director, Muneesh Kapur held the position of Adviser-in-Charge within the Monetary Policy Department. Additionally, he served as the Secretary to the Monetary Policy Committee (MPC), where he played a crucial role in shaping the nation's monetary policy.
In his new capacity as Executive Director, Muneesh Kapur will assume responsibility for overseeing the operations of the Department of Economic and Policy Research. This department plays a pivotal role in formulating economic policies and conducting research crucial to the RBI's decision-making processes.
15.Aditya Puri Joins Deloitte As Senior Advisor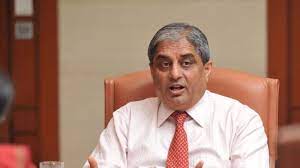 Former managing director and CEO of HDFC Bank Aditya Puri joined Deloitte Touche Tohmatsu India LLP as senior adviser. Puri would leverage his expertise and experience to help drive a tech-enabled transformation in the financial services sector and champion initiatives aimed at boosting financial inclusion across India.
In September 1994, Puri took over as CEO of HDFC Bank, a position he moved on from in October 2020. His 26 years as HDFC Bank CEO make him the longest-serving head of a private bank in India. Before setting up HDFC, he spent more than 20 years with Citibank across India, Greece, Saudi Arabia, Hong Kong, Taiwan and China. His last role with Citibank was as CEO of its operations in Malaysia.
A renowned and well respected name in the banking industry, he was, at one point, the country's highest-paid banker. The former HDFC MD and CEO is a commerce graduate from Panjab University and a qualified chartered accountant.
Agreements News
16.Fintech Unicorn Slice To Merge With North East Small Finance Bank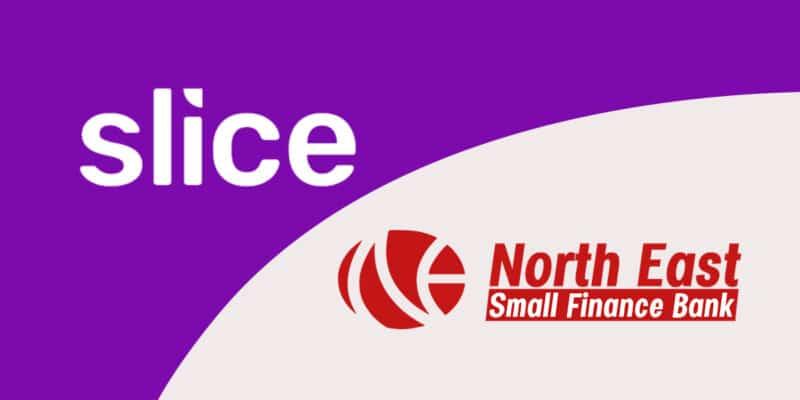 Indian fintech unicorn Slice has officially confirmed its merger with North East Small Finance Bank (NESFB). This announcement comes following the approval from the Reserve Bank of India (RBI), marking a rare feat in the financial technology sector. The collaboration between Slice and NESFB aims to revolutionize banking services and expand financial inclusion in India.
This strategic merger follows Slice's earlier acquisition of a 10% stake in NESFB, setting the stage for a deeper collaboration between the two entities. Industry experts anticipate that this partnership will enable the newly formed company to enhance its product offerings and accelerate innovation.
Slice, renowned for its credit card-like offerings, previously issued over 400,000 cards monthly, surpassing other fintechs and banks. This merger with Guwahati-based NESFB is expected to amplify their ability to serve a broader customer base currently underserved by traditional banking institutions.
Awards News
17.Nobel Prize in Literature 2023 awarded to Jon Fosse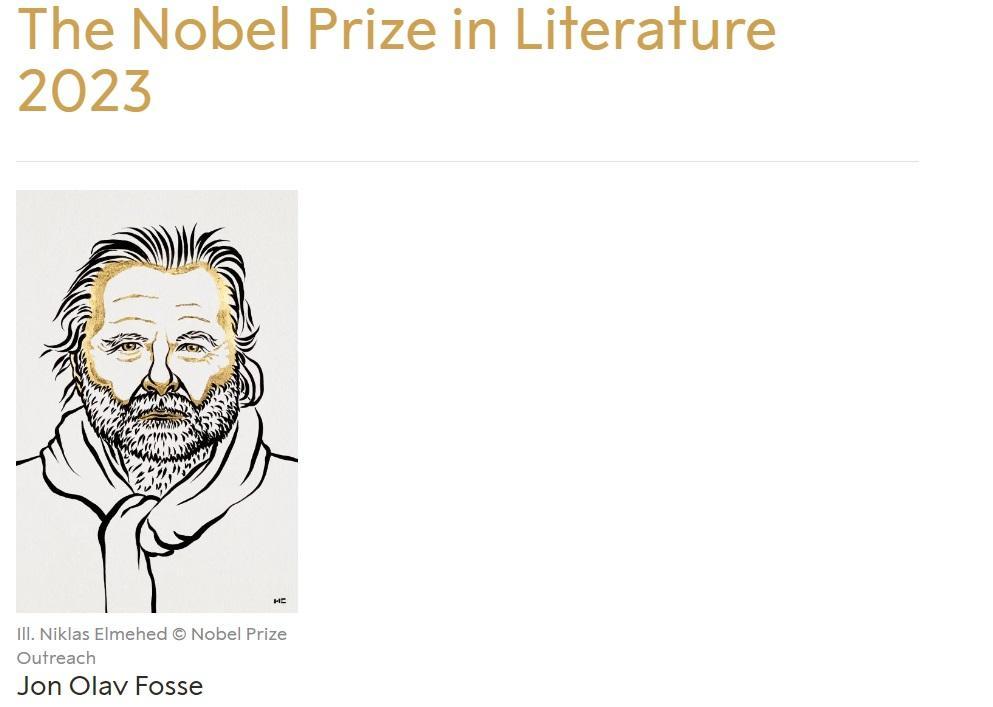 The Nobel Prize in Literature 2023 was awarded to Norwegian author Jon Fosse or Jon Olav Fosse, "for his innovative plays and prose which give voice to the unsayable".
The Nobel Prize in Literature is awarded by the Swedish Academy, Stockholm, Sweden. The Nobel Prize amount for 2023 is set at Swedish kronor (SEK) 11.0 million per full Nobel Prize.
Jon Fosse, born in 1959, is widely considered one of the most important writers of our time. For almost forty years he has written novels, plays, poems, stories, essays, and children's books. His award-winning work has been translated into more than fifty languages, and his plays have been staged over a thousand times all over the world.
The Nobel Prize in Literature has been awarded 115 times to 119 Nobel Prize laureates between 1901 and 2022. The Nobel medal in literature was designed by Swedish sculptor and engraver Erik Lindberg and represents a young man sitting under a laurel tree who, enchanted, listens to and writes down the song of the Muse.
Sports News
18.Asian Games 2023, Indian team wins gold in men's 4x400m relay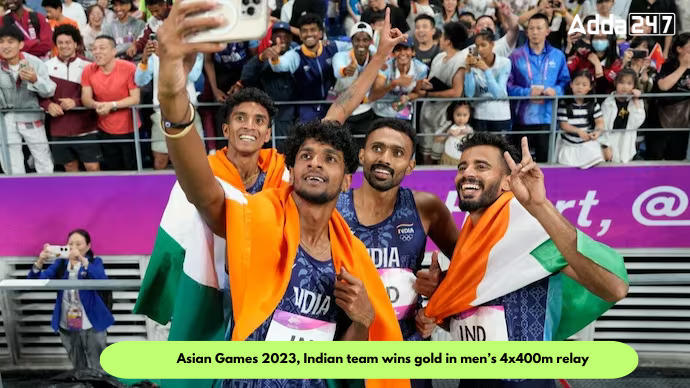 The Indian quartet won gold medal in the men's 4x400m relay at the Asian Games 2023 in Hangzhou, China. The team comprising of Amoj Jacob, Muhammed Anas Yahiya, Rajesh Ramesh and Muhammad Ajmal Variyathodi finished with a time of 3:01.58.
India qualified for the finals by clocking the fastest time of 3:03.81 minutes in the heat 1 ahead of Qatar, Japan and Iraq. India also holds the Area Record in the event achieved by the same quartet at the recently concluded Athletics World Champions in Belgium.
The team clocked 2:59.05 minutes to qualify for the finals behind the eventual champion USA in that event. While Qatar finished second, it were the Sri Lankans who took home a bronze after finishing third.
19.Asian Games 2023, Neeraj Chopra wins Gold in Javelin Throw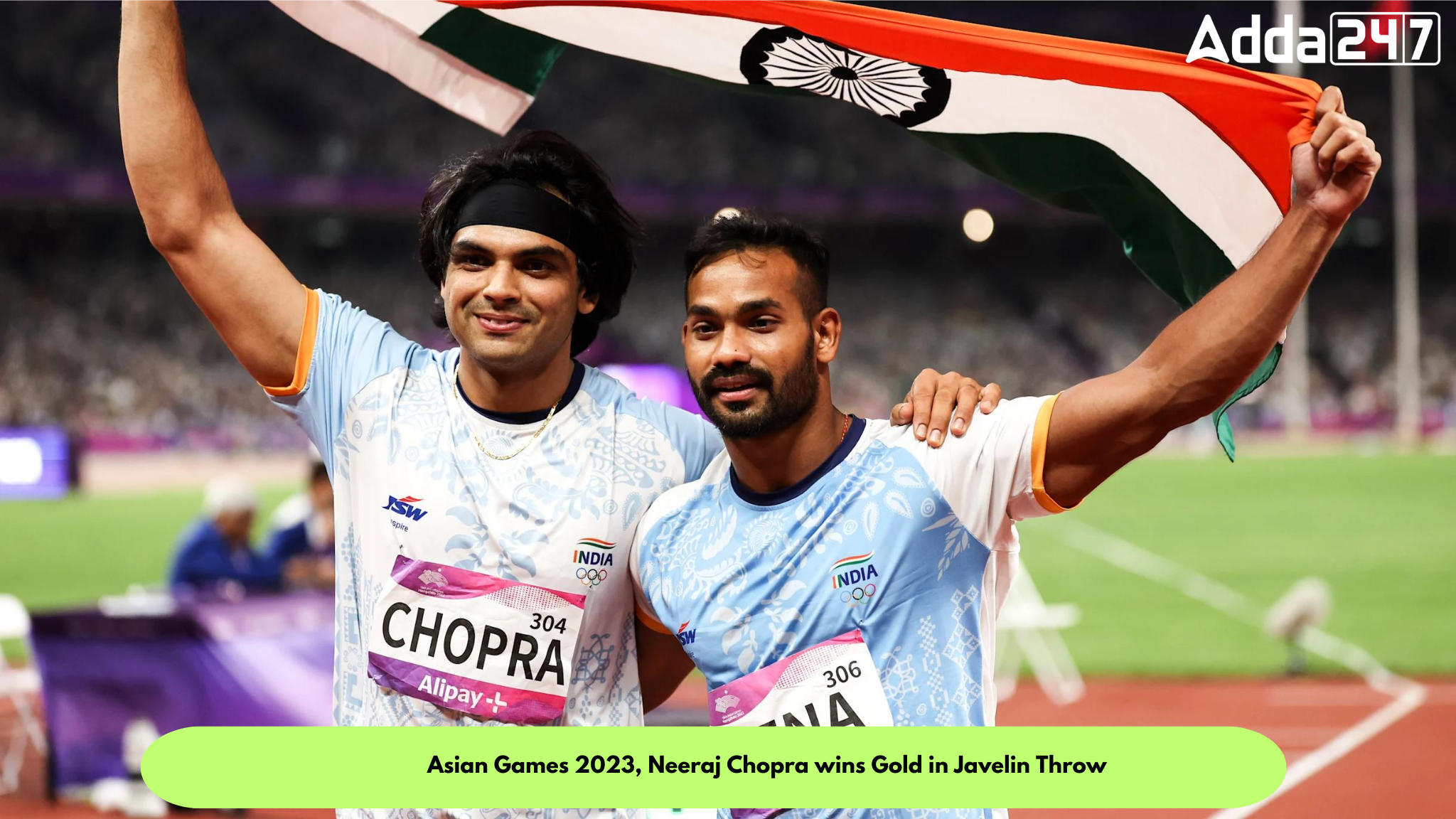 India celebrated a remarkable 1-2 finish in the Men's Javelin Throw competition at the Asian Games 2023, held at the Hangzhou Olympic Sports Park Main Stadium in the People's Republic of China. Neeraj Chopra secured the gold medal, while Kishore Kumar Jena clinched the silver, showcasing their exceptional talent on the grand continental stage.
Neeraj Chopra, the reigning champion, delivered an outstanding performance by achieving a season's best throw of 88.88 meters. This remarkable feat not only secured the gold medal for him but also marked his second consecutive gold at the Asian Games, following his victory in Jakarta 2018.
Kishore Kumar Jena, a rising star in Indian javelin throwing, led Neeraj Chopra and registered an impressive 87.54 meters with his fourth throw, Kishore Kumar Jena secured the silver medal in Hangzhou.
20.Jyothi, Aditi, Parneet strike Gold in Compound Archery at Asian Games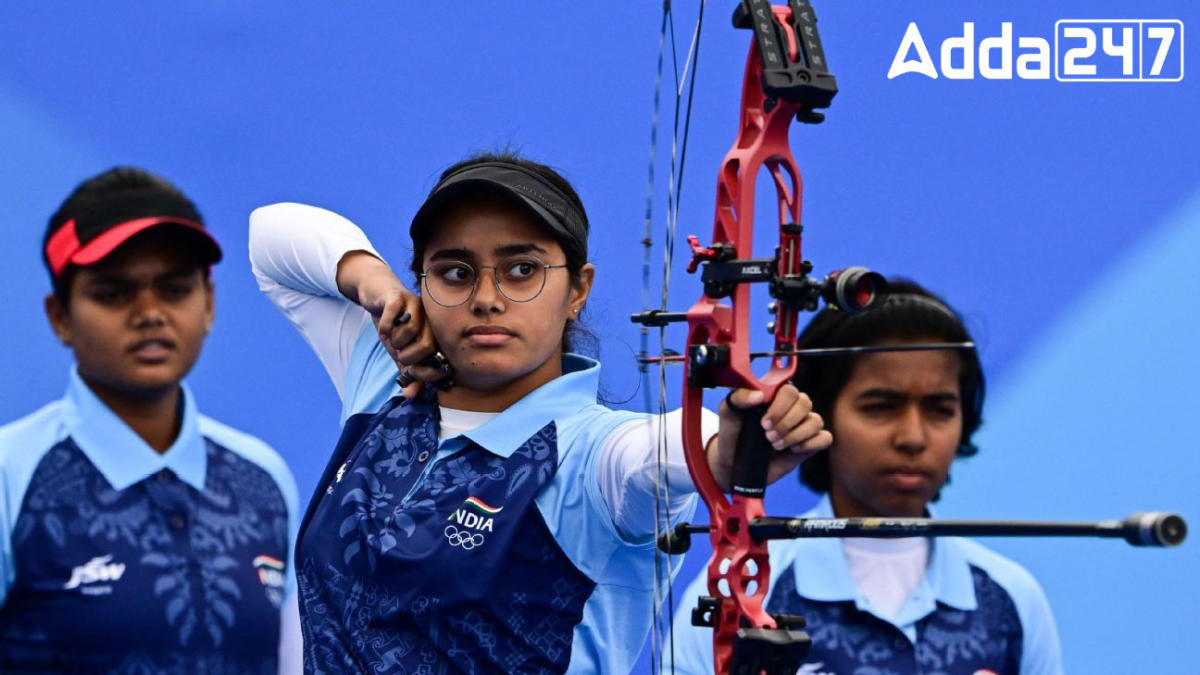 India's archery team continued its exceptional performance at the 19th Asian Games in 2023 by clinching the gold medal in a thrilling final match against Chinese Taipei.
The team, consisting of Jyoti Surekha Vennam, Aditi Swami and Parneet Kaur, showcased their incredible skills and nerve under pressure, securing India's second gold medal in archery at the event.
In the final match, Aditi, Parneet and Jyothi maintained remarkable composure, finishing with a perfect 30. This put immense pressure on the Taipei side, who managed two 10s from their last two archers but fell short by one point. India clinched the gold medal with a final score of 230-229.
Important Current Affairs of 5 October 2023
Get all the International, National, Sports, Economy, latest schemes and appointments and current affairs updates with Adda247 Headlines of the day. Adda247 headlines of the day brings you the best accumulation of the daily updates. Stay updated with us!