Daily GK Updates being an integral part of the
General Awareness
section that holds the ability to elevate your final score to a great extent. So, one should always aim for attempting all the questions with accuracy. With Adda247 read about the daily updates of the world which concerns aspirants preparing for the
banking
and
insurance
examinations. With these updates, you can find all the crucial events of the day assembled in a post so that the data becomes easily accessible. General Knowledge is never-ending so you will always be on your toes and grasp all you can on a regular basis. With the hope that this will prove beneficial for your exam preparations, here are the updates of 6th August 2019 to make you aware of the happening in the world around you.
International
1. U.S. labels China a 'currency manipulator'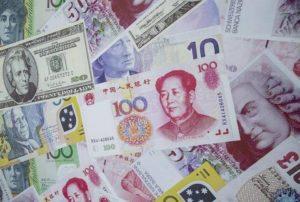 i. The United States has officially labeled China a "currency manipulator". The US has accused China of using yuan to gain "unfair competitive advantage" in trade.
ii. The US took the action as Beijing has allowed its yuan to fall below the politically sensitive level of "seven" to the U.S. dollar for the first time in 11 years.
2. AP Home Minister flags off riot control vehicle 'Vajra'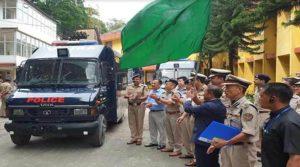 i. Arunachal Pradesh State Home Minister Bamang Felix flagged of 5 Anti-Riot police vehicle, also known as Vajra, from Police Headquarter in Itanagar.
ii. Vajra comes with special features for quick response, automatic multi-barrel launchers for tear gas, with a capacity of 12 persons and a battery backup for long hours stuck in the rioting crowd.
Static/Current Takeaways Important For RRB NTPC/IBPS RRB Main 2019:
Chief Minister of Arunachal Pradesh: Pema Khandu.
Governor Of Arunachal Pradesh: B. D. Mishra.


3. Aamir Khan launches Mission Shakti sports initiative in Maharashtra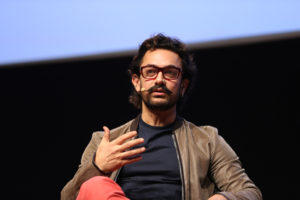 i. Film actor Aamir Khan attended the launch function of Mission Shakti, an initiative by Maharashtra minister Sudhir Mungantiwar to train athletes from Chandrapur and Gadchiroli for international events like the Olympics.
Static/Current Takeaways Important For RRB NTPC/IBPS RRB Main 2019:
CM of Maharashtra: Devendra Fadnavis; Governor: CH Vidyasagar Rao.
Capital of Maharashtra: Mumbai.
4. Rajasthan Assembly passes bills against honour killings and Mob Lynching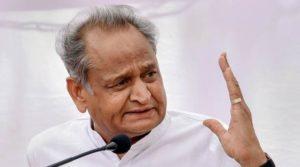 i. The Rajasthan Assembly passed Bills against mob lynching and honour killing, which make the cognisable, non–bailable and non-compoundable offences with life imprisonment and a fine up to Rs 5 lakh. The bill to curb honour killing also has a provision of the death penalty for the convict.
ii. Now Rajasthan has become the 2nd state after Manipur which passed a law to curb lynching cases.
Static/Current Takeaways Important For SBI Clerk Main 2019:
CM of Rajasthan: Ashok Gehlot; Governor of Rajasthan: Kalyan Singh.
Capital of Rajasthan: Jaipur.
5. Centre has approved the project to link Kosi & Mechi rivers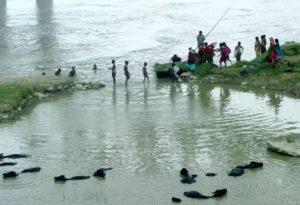 i. The Centre has approved a Kosi-Mechi river interlining project in Bihar. Estimated cost of the project is Rs 4,900 crore.
ii. The project will provide irrigation for over 2.14 lakh hectares of command areas spread across the districts of Araria, Kishanganj, Purnia and Katihar in north Bihar.
iii. This is India's 2nd major river linking project after Ken-Betwa of Madhya Pradesh.
Static/Current Takeaways Important For SBI Clerk Mains:
Chief Minister of Bihar: Nitish Kumar; Governor: Phagu Chuhan.
Agreements

6. AustralianSuper, Ontario Teachers' to invest $2 bn in NIIF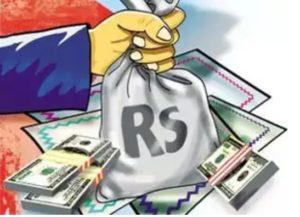 i. AustralianSuper and Ontario Teachers' Pension Plan will invest $1 billion each in the National Investment and Infrastructure Fund (NIIF) Master Fund.
ii. The agreements include commitments of $250 million each in the Master Fund and co-investment rights of up to $750 million each in future opportunities alongside the Fund.
iii. National Investment and Infrastructure Fund is India's first sovereign wealth fund that was set up by the Government of India in February 2015. It manages over $4 billion of capital commitments across three funds.
iv. The Fund invests in equity capital in core infrastructure sectors in India with a focus on transportation, energy and urban infrastructure.
v. AustralianSuper is Australia's largest superannuation fund and Ontario Teachers' Pension Plan is Canada's largest single-profession pension plan. AustralianSuper and Ontario Teachers' will also become shareholders in National Investment and Infrastructure Fund Limited.
Summit and Conferences

7. Udaipur to host India's Largest Education Brainstorm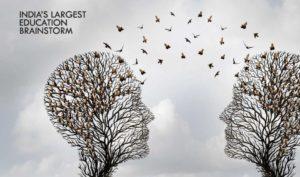 i. The 3rd edition of India's largest education brainstorming event, the ScooNews Global Educators Fest (SGEF) will held in the city of lakes, Udaipur.
ii. It will bring together over 500 educators to discuss the way towards establishing India as the next global education powerhouse.
iii. The theme for fest is Education for Sustainability: Moving on from Conformity to Creativity'.
8. 2nd All India Annual Conference of IIS Officers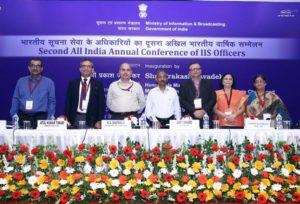 i. The 2nd All India Annual Conference of Indian Information Service Officers was held in New Delhi. The Conference was organized with a view to attain greater integration of all Media Units under the Ministry of Information & Broadcasting in order to further amplify government communication.
ii. A Performance Review of Media Units under the Ministry of Information & Broadcasting was also conducted during the Conference.
Static/Current Takeaways Important For EPFO/LIC ADO Mains:
Union Minister of Information & Broadcasting Ministry: Prakash Javadekar.

9. Artificial Intelligence used to detect fast radio bursts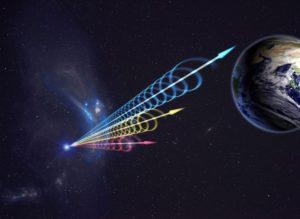 i. Scientists have developed an automated system that uses artificial intelligence (AI) to detect and capture fast radio bursts (FRBs) in real-time.
ii. FRBs are mysterious and powerful flashes of radio waves from space, thought to originate billions of light-years from the Earth.
iii. This research is done by Scientists of the Swinburne University of Technology in Australia.
10. NASA satellite uncovers 'first nearby super-Earth'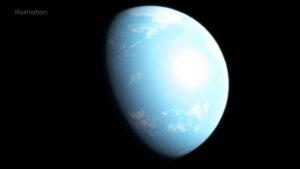 i. The Super-Earth planet named GJ 357 d was discovered in early 2019 owing to NASA's Transiting Exoplanet Survey Satellite (TESS), a mission designed to comb the heavens for exoplanets.
ii. Scientists have characterised the first potentially habitable world outside our own solar system located about 31 light-years away.
Static/Current Takeaways Important For EPFO/LIC ADO Main 2019:
Administrator of NASA: Jim Bridenstine; Headquarter of NASA: Washington DC, US.
Sports

11. Ravichandran Ashwin named "PCA Player of the Month"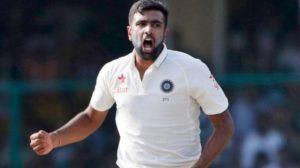 i. Indian off-spinner Ravichandran Ashwin has been named as Professional Cricketers Association's Player of the month of July 2019.
ii. He has been named for his consistent performances in the county championships as he hit 197 runs and picked up 23 wickets from just 3 matches for Nottinghamshire.
12. Dale Steyn retires from Test cricket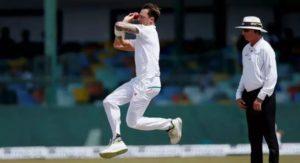 i. South African bowler Dale Steyn has announced his retirement from Test cricket. Dale Steyn has played 93 Tests for South Africa, finishing with 439 wickets, the most in the long format by a south african bowler.
ii. His strike-rate of 42.3 balls per wicket is the best of anyone with more than 200 Test wickets. Steyn will be available to play for South Africa in One-Day and T20 International series.
Static/Current Takeaways Important For SBI Clerk Mains:
ICC Chairman: Shashank Manohar; Headquarters: Dubai, United Arab Emirates.
The 13th edition of ICC Cricket World Cup will held in India from February 9 to March 26, 2023.


13. Vinesh wins gold in 53kg at Poland Open Wrestling Tournament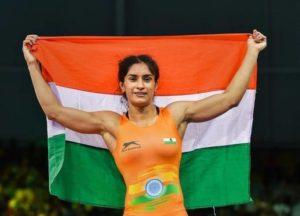 i. Vinesh Phogat won gold in women's 53kg category at Poland Open wrestling tournament in Warsaw.
ii. Vinesh prevailed 3-2 over local wrestler Roksana in the final of the competition. This is her 3rd consecutive gold in women's 53kg category after Grand Prix of Spain and Yasar Dogu International at Istanbul in Turkey.

14. Mohali gets first 3-D traffic signal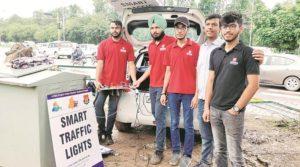 i. Mohali traffic police have launched 3-D Smart Traffic Signal devised by the students of a Chandigarh university.
ii. The wireless system, called 'Intelights', has been installed at the traffic crossing near the Airport Road, on a pilot project basis, and will regulate traffic signals with a smart bird's eye view wireless sensor system.
iii. The new system will have sensors which would automatically switch on the green and red signals depending upon the number of vehicles coming from that particular side.