Dear Aspirants,
The General Awareness Section of Banking Exams covers numerous sections in it like Banking Awareness, Static GK, and Current Affairs. But the most important thing that you might have noticed is that both the
Banking Awareness and Static Awareness questions asked in the General Awareness Section are based on Current Affairs only.
The questions on Static and Banking Awareness are related to the countries, events or anything that has been in news for a while.
Here is the Daily GK Update to get you acquainted with the top events that made the headlines today!!

Agreements
1. India and Republic of Korea Sign MoU In Field of Tourism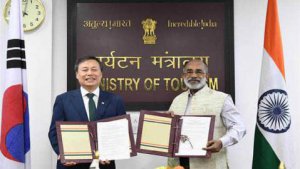 i. The Ministry of Tourism signed an MoU with the Ministry of Culture, Sports and Tourism, Government for the Republic of Korea for strengthening cooperation in the field of Tourism in New Delhi.
ii. Mr K J Alphons, Union Tourism Minister and Mr. Do Jong-hwan Korean, Minister for Culture, Tourism and Sports, Republic of Korea signed the MoU and officials from the Ministry and their counterparts from the Korean side were also present during the signing ceremony.
2. India, Malawi Sign MoUs in Extradition Treaty, Atomic Energy and VISA Waiver

i. India and Malawi have signed three MoUs on Extradition Treaty, cooperation in the field of Atomic Energy for peaceful purposes and VISA Waiver for Diplomatic and Official Passports.
ii. The MoU was signed during Vice President Venkaiah Naidu visit in Malawi. India will also extend a new Line of credit of 215 million US dollars to Malawi for 18 water projects.
Static/Current Takeaways Important For IBPS PO Mains Exam 2018:
Malawi Capital: Lilongwe, Currency: Malawian kwacha, President of Malawi: Peter Arthur Mutharika.
3. India, South Korea Sign MoU on Cooperation In Sports

i. India and South Korea signed an MoU on cooperation in sports in New Delhi. Sports Minister Col. Rajyavardhan Rathore and Minister of Culture, Sports and Tourism of South Korea Do Jong-hwan signed the MoU.
ii. The objective of the MoU is to establish a framework to facilitate and promote cooperation between the two countries on the basis of reciprocity and mutual benefit.
National News
4. Delhi CM Inaugurates Signature Bridge

i. Delhi Chief Minister Arvind Kejriwal inaugurated Delhi's Signature Bridge, the first asymmetrical cable-stayed bridge in India.
ii. The bridge was constructed by the Delhi Tourism and Transport Development Corporation (DTTDC) at an expenditure of Rs 1,518.37 crore. The 675-metre bridge aims to reduce travel time and traffic congestion between the north-eastern and northern parts of Delhi.
5. INS Arihant Completes 1st Deterrence Patrol

i. INS Arihant, India's first nuclear ballistic missile submarine, has completed its first "deterrence patrol".
ii. The 6,000-tonne INS Arihant, under development for three decades under a highly classified programme, comes under the direct control of the Nuclear Command Authority headed by PM Modi.


Appointments

6. Gafur Rakhimov Elected President of AIBA

i. Uzbekistan's businessman Gafur Rakhimov was elected president of the International Boxing Association (AIBA) despite fears that his appointment could lead to the sport's ejection from the Olympic Games.
ii. Rakhimov won 86 of the 134 second-round votes collected by AIBA officials in Moscow to beat his only opponent, former boxer Serik Konakbayev of Kazakhstan.
Static/Current Takeaways Important For IBPS PO Mains Exam 2018:
IOC President: Thomas Bach, Headquarters: Lausanne, Switzerland.

7. RBI Initiates Process To Set Up Digital Public Credit Registry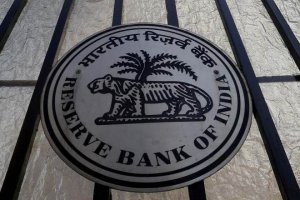 i. The Reserve Bank of India has initiated the process to set up a digital Public Credit Registry (PCR) to capture all the details of borrowers, including wilful defaulters and also the pending legal suits in order to check financial delinquencies.
ii. The public credit registry will also include data from entities like market regulator SEBI, the corporate affairs ministry, Goods and Service Tax Network and the Insolvency and Bankruptcy Board of India to enable the banks and financial institutions to get a 360-degree profile of existing and prospective borrowers on a real-time basis.
Static/Current Takeaways Important For IBPS PO Mains Exam 2018:
Urjit Patel- 24th Governor of RBI, Headquarters- Mumbai, Established on- 1st April 1935, in Kolkata.