Read the most important current affairs of 7 October 2023. Today Current Affairs covers the headlines on 'SUGAM REC' Mobile App, Vibrant Gujarat Summit, Asian Games, World Cotton Day 2023.

Top 21 Current Affairs and News Headlines of 7 October 2023
International News
1.Escalation of Israel-Palestine Conflict: "Operation Al-Aqsa Flood" Unleashed by Hamas Sparks Widespread Violence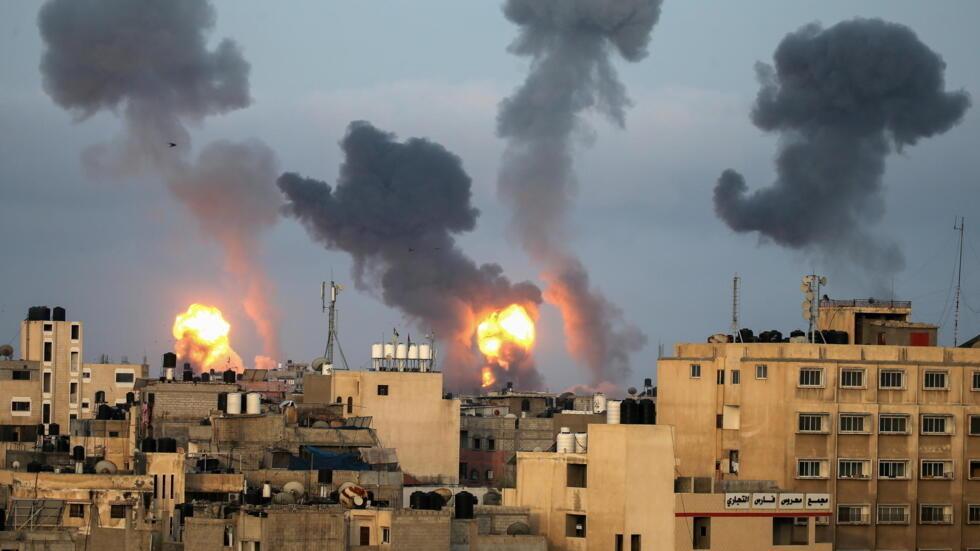 The Israel-Palestine conflict has escalated dramatically as Hamas, the armed Palestinian group, initiated "Operation Al-Aqsa Flood," firing over 5,000 rockets into Israel. The situation quickly escalated into a full-scale war, resulting in significant casualties and widespread fear among civilians.
Israeli Prime Minister Benjamin Netanyahu declared a state of war, emphasizing the seriousness of the situation. He asserted that this was not a mere operation but a full-blown war. Netanyahu vowed that Hamas would face an unparalleled retaliation.
The conflict between Israel and Palestinian militants, particularly Hamas, dates back to 2007. The latest escalation followed heightened tensions, exacerbated by Israel's closure of borders to Gazan workers. The conflict's toll included both combatants and civilians, with a significant number of casualties reported on both sides.
2.EU Approves World's First Green Bond Standards to Combat Greenwashing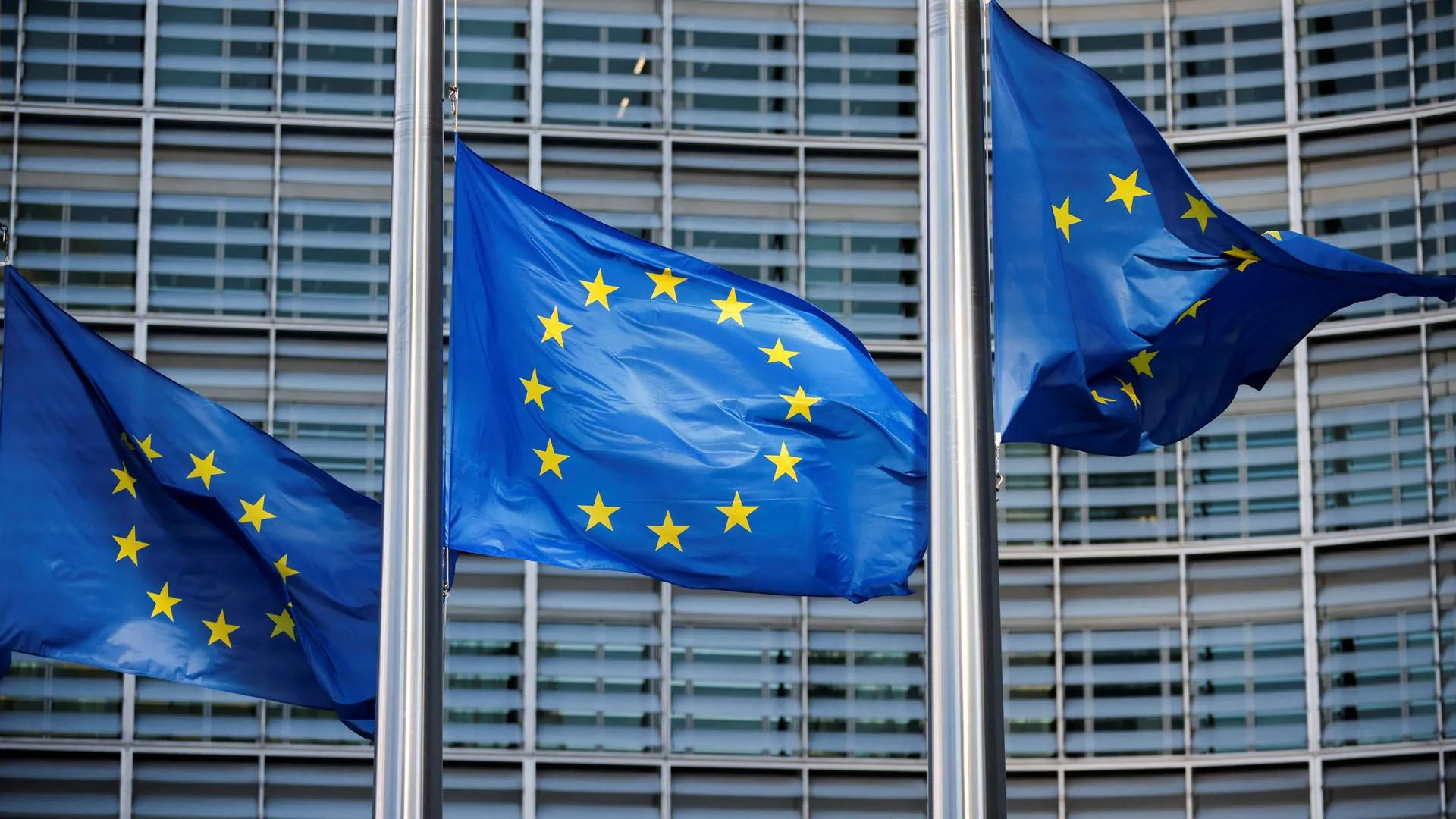 In a significant move to combat greenwashing and assist investors in identifying truly sustainable companies, European Union lawmakers have approved groundbreaking standards for companies issuing "green" bonds. This new initiative aims to promote transparency and credibility in the green bond market, preventing misleading climate-friendly claims.
The European Parliament's approval marks the introduction of a voluntary standard for the use of the "European Green Bond" label, heralded as the first of its kind globally. This standard is designed to guide investors towards genuinely sustainable investment opportunities while providing issuing companies with confidence regarding the suitability of their bonds for environmentally conscious investors.
These standards not only enhance transparency but also establish a registration system and supervisory framework for external reviewers of European green bonds. By ensuring rigorous oversight, the EU aims to bolster investor confidence in green bonds, thereby supporting the region's transition to climate neutrality.
State News
3.Tripura Becomes Fourth State To Implement E-Cabinet System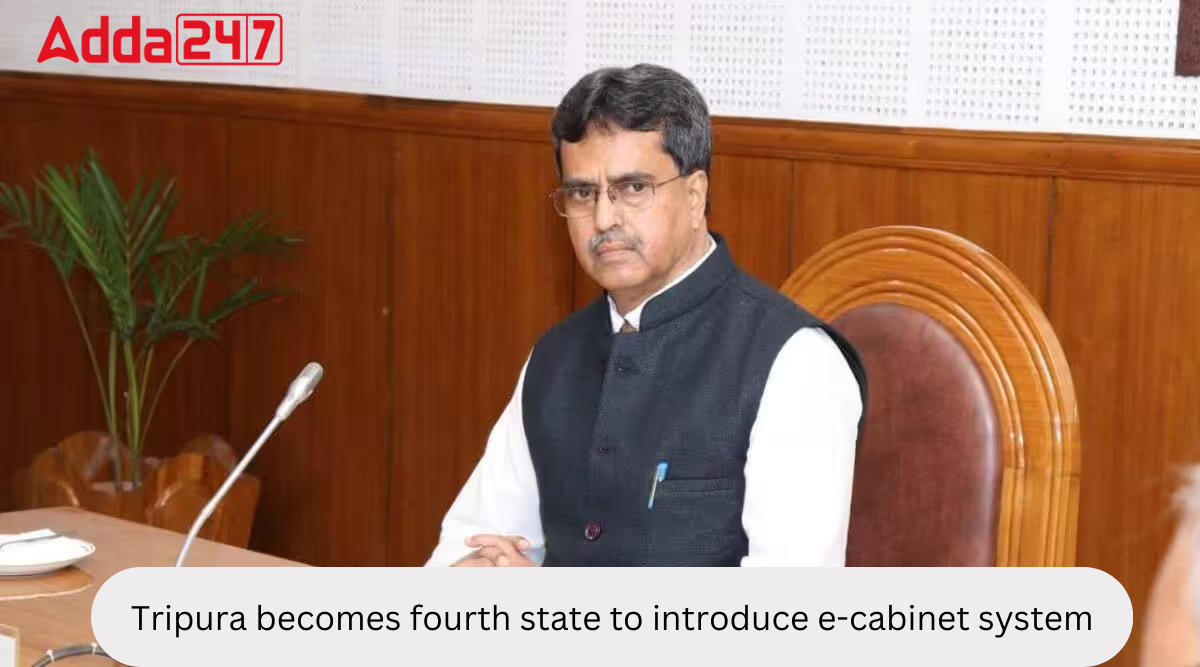 Tripura Chief Minister Manik Saha recently introduced the state's e-cabinet system. This move positions Tripura as the fourth Indian state, and the second in the Northeast region, to adopt an e-cabinet system after Uttarakhand, Uttar Pradesh, and Arunachal Pradesh.
The introduction of this system signifies a commitment to paperless cabinet meetings, reducing the carbon footprint and promoting environmental sustainability through the use of digital tablets by ministers and bureaucrats.
During the debut e-cabinet meeting, the government approved a proposal to procure a loan of Rs 160 crore from the Asian Development Bank (ADB). The launch of the system was made possible through collaboration between the National Informatics Centre and the state's information and cultural affairs department.
4.Rajasthan to have three new districts: CM Ashok Gehlot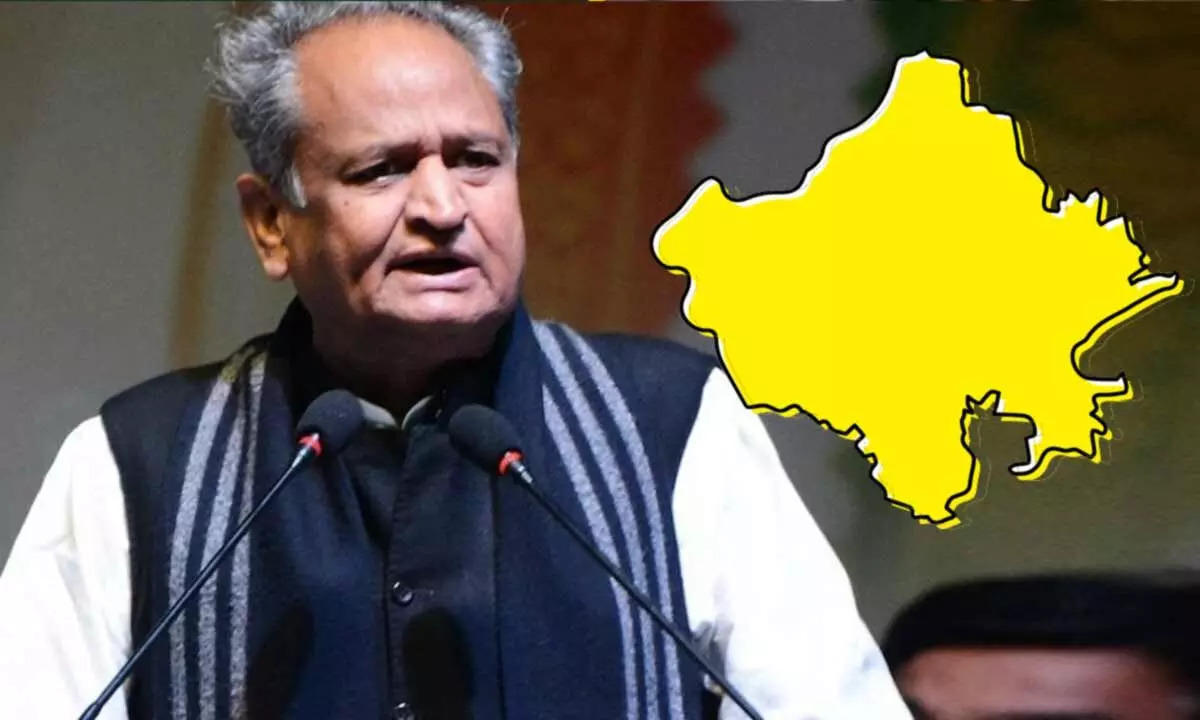 Rajasthan Chief Minister Ashok Gehlot recently revealed plans to establish three new districts in the state: Malpura, Sujangarh, and Kuchman City.
This development comes ahead of the upcoming Assembly election, bringing the total number of districts in Rajasthan to 53.
The state government had previously created 17 new districts in August of the same year. This move is part of the government's efforts to address public demands and align with recommendations from a high-level committee.
5.NITI Aayog Organized First State Workshop On Women-Led Development In Goa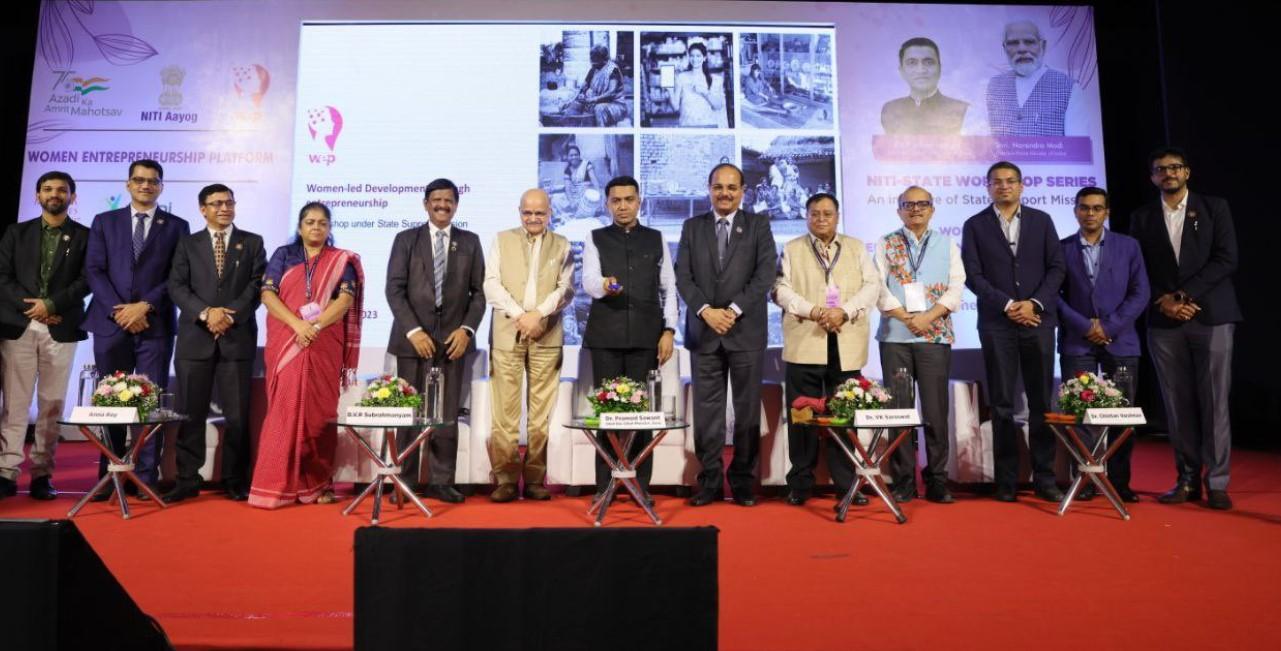 The inaugural edition of the Women Entrepreneurship Platform (WEP) – NITI Aayog State Workshop Series on Enabling Women-led Development through Entrepreneurship was organized at CSIR-National Institute of Oceanography (NIO) Auditorium, Goa. The workshop was held in collaboration with the Government of Goa with a focus on the western region of the country.
Swayampurna Goa initiative: Celebrating the three-year milestone of the Swayampurna Goa initiative, Dr. Pramod Sawant emphasized its focus on skill development and the deployment of "Swayampurna Grameen Mitras" for the doorstep delivery of government services in every block and Panchayat.
Swayampurna e-bazaar: Furthermore, the Chief Minister reiterated the role of women in socio-economic progress, announcing the Swayampurna e-bazaar during Dussehra, aimed at expanding market access through Common Service Centres.
6.All India Police Science Congress Kicked Off In Dehradun Today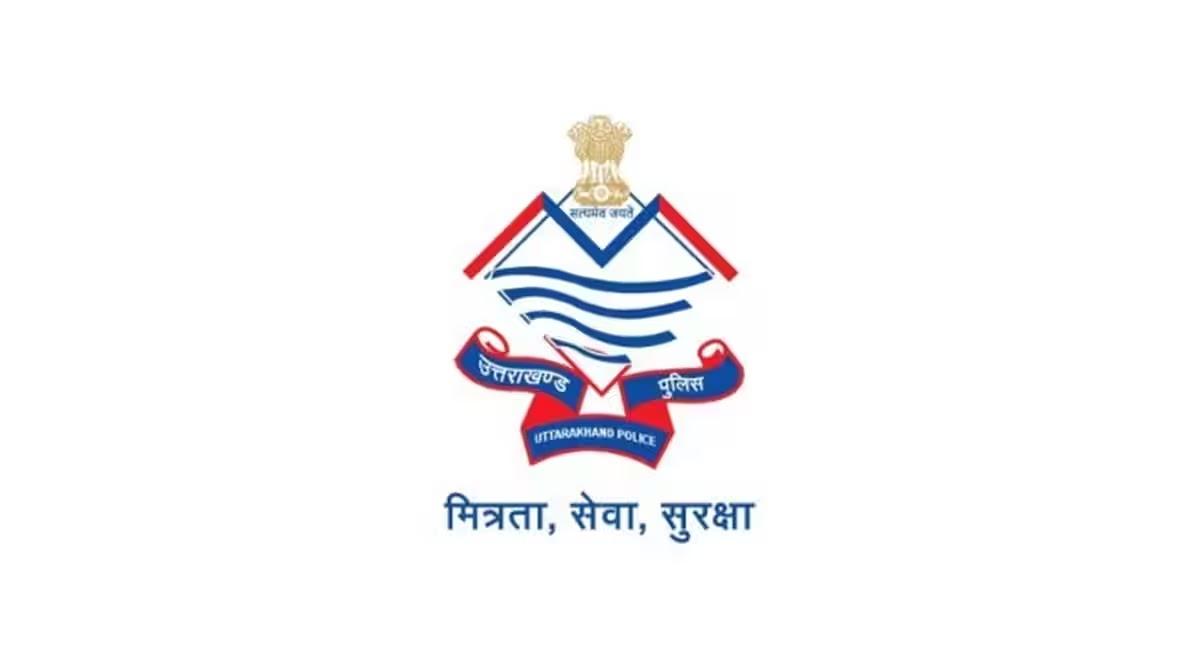 The 49th All India Police Science Congress (AIPSC) organized by the Uttarakhand Police commenced today, October 7th at the Forest Research Institute in Dehradun.
With the theme of "Policing in Amrit Kaal," this annual event, held under the auspices of the Bureau of Police Research and Development (BPR&D), promises to be a platform for insightful discussions on various aspects of modern policing.
The 49th AIPSC selected six compelling themes for discussion, each addressing vital challenges and developments in contemporary policing. The 49th AIPSC is embracing technology for its management, showcasing its forward-thinking approach.
Economy News
7.Strong Surge in US Job Growth in September Points to Potential Fed Tightening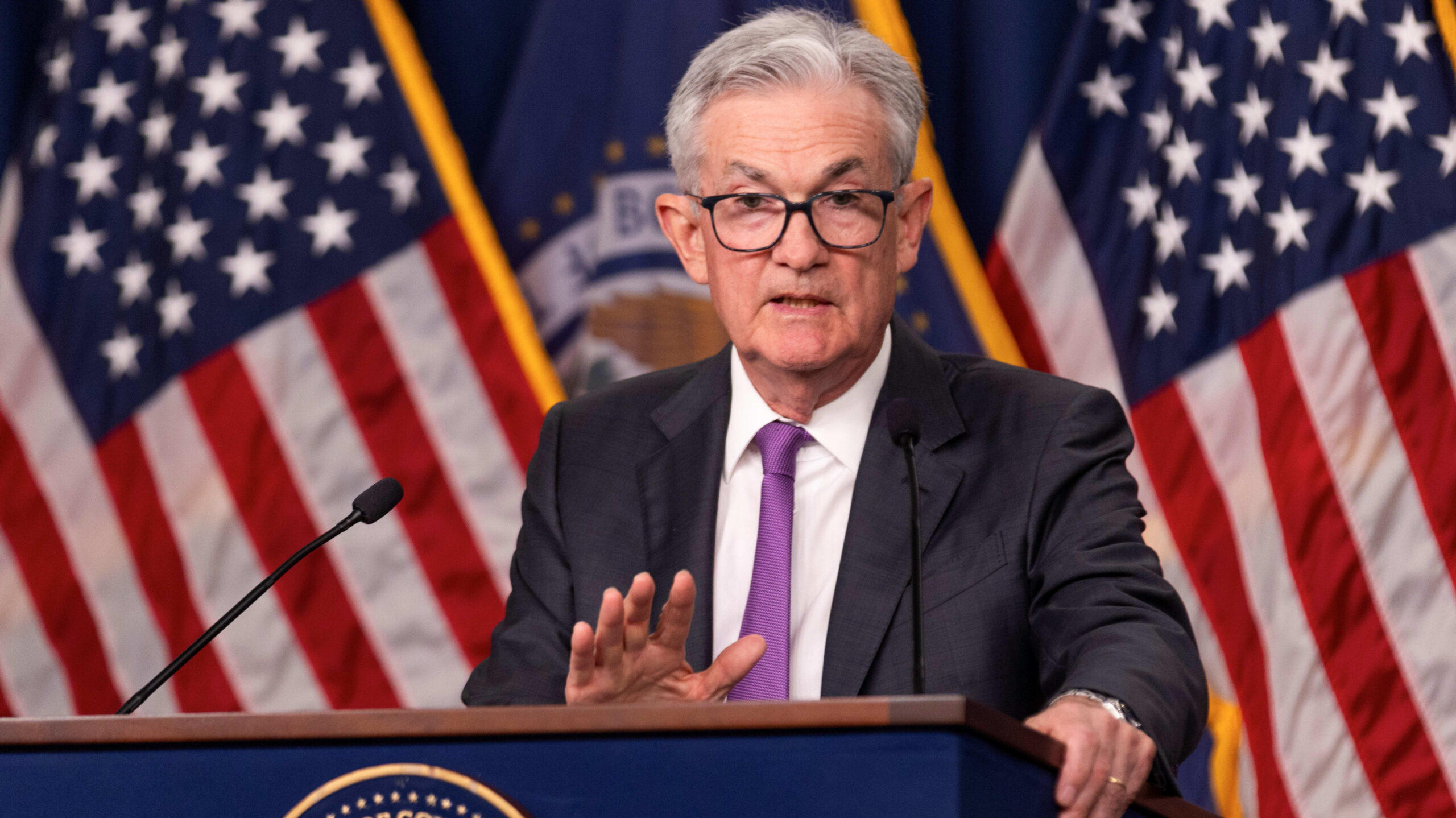 The U.S. job market experienced substantial growth in September, bolstering the case for potential interest rate hikes by the Federal Reserve later this year. Nonfarm payrolls, a key indicator of employment trends, saw a remarkable increase of 336,000 jobs in September.
The unexpectedly strong job growth in September has raised the prospects of the Federal Reserve taking action to raise interest rates in the near future. While the central bank's primary mandate is to control inflation and ensure price stability, a robust labor market can also influence its policy decisions.
One notable aspect of the employment report is the moderation in wage growth. While job creation has surged, wage growth has shown signs of tempering, which could alleviate some concerns about inflationary pressures. The Federal Reserve often considers both employment and inflation when determining its monetary policy.
8.RBI Flags High Inflation as Key Risk to Macroeconomic Stability, Vows to Bring Inflation to 4%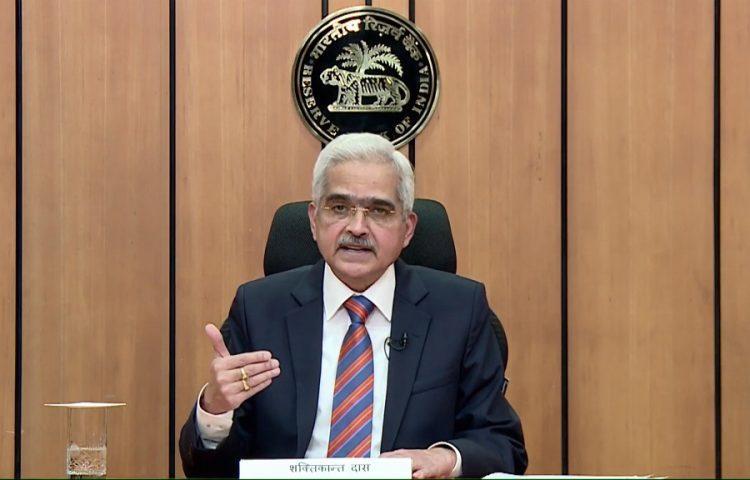 RBI Governor Das highlighted that the Monetary Policy Committee (MPC) is steadfastly dedicated to realigning inflation with the 4% target. The MPC has adopted a majority decision to withdraw accommodation, thereby fostering inflation alignment while supporting economic growth.
Governor Das emphasized that the RBI's inflation target remains at 4% and not within the range of 2 to 6%. The central bank aims to actively pursue anti-inflationary measures while supporting growth to achieve this target.
Governor Das acknowledged several risks to the economic outlook, including geopolitical tensions, global economic slowdown, volatility in financial markets, and uneven monsoon rains. These factors necessitate careful monitoring of incoming data and distinguishing between durable and transitory elements of price shocks.
Business News
9.REC Launches 'SUGAM REC' Mobile App For 54EC Bonds Investors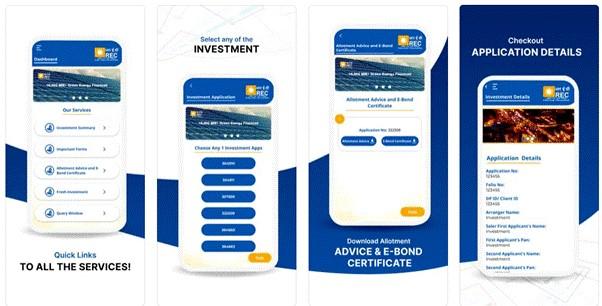 REC Limited, a prominent Non-Banking Financial Company (NBFC) specializing in Power Sector Financing and Development, announced the launch of its latest digital innovation, the 'SUGAM REC' mobile application.
This exclusive app has been specifically designed to cater to the needs of investors interested in REC's 54EC Capital Gain Tax Exemption Bonds. With 'SUGAM,' REC aims to simplify the investment process and enhance the overall experience for both existing and prospective investors.
The 'SUGAM REC' mobile application is set to revolutionize the way investors interact with REC's 54EC Bonds. With this app, investors can access a wealth of information about REC's 54EC Bonds, including features, benefits, and eligibility criteria. This feature empowers investors with the knowledge they need to make informed decisions.
10.Air India Installs Massive Engineering Warehouse At Delhi Airport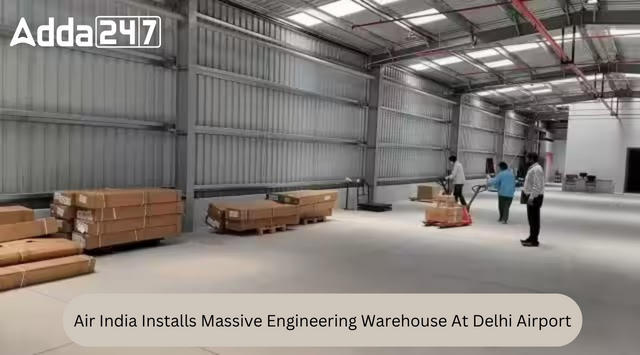 Air India, one of India's leading airlines, announced on Friday the inauguration of its state-of-the-art mega warehouse facility in Delhi. This facility, spanning an impressive 54,000 square feet and strategically located near Terminal 3 at Delhi Airport's cargo complex, marks a significant milestone in the airline's commitment to enhancing aircraft maintenance operations.
The primary goal of this mega warehouse facility is to streamline and optimize the maintenance and service operations of Air India's extensive fleet, including Air India Express and AIX Connect aircraft. By consolidating the storage of over 1,000,000 engineering spares, tools, and ground support equipment, this facility aims to significantly improve the turnaround time of flights operating out of Delhi.
Air India's mega warehouse will serve as a one-stop solution for storing a wide range of aircraft spares, tools, and ground support equipment. This extensive inventory will cover everything from basic hardware to highly sophisticated and complex components such as avionics, hydraulics, structural elements, pneumatic systems, and mechanical parts.
Summits and Conferences News
11.PM Modi to Inaugurate 10th Edition of Vibrant Gujarat Summit on January 10, 2024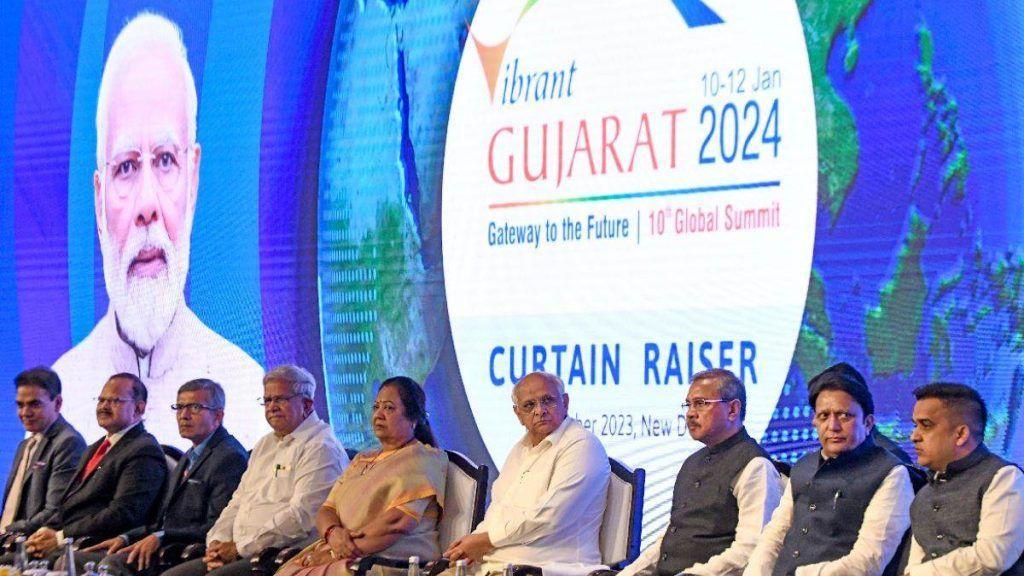 Prime Minister Narendra Modi is set to inaugurate the 10th edition of the Vibrant Gujarat Summit on January 10, 2024. The summit is scheduled to take place from January 10 to 12, 2024, at the Mahatma Mandir in Gandhinagar, Gujarat.
This event promises to be a golden opportunity for investors to engage with Gujarat and tap into its potential for growth and prosperity. This event holds significance as it aligns with the Prime Minister's vision of "Viksit Bharat @2047," emphasizing India's growth and development.
The 10th Vibrant Gujarat Summit carries the theme of "Gateway to the future." This theme underscores the state's vision for the future and its role as a gateway to investment and development opportunities.
Appointments News
12.India's Historic Re-election as AIBD GC President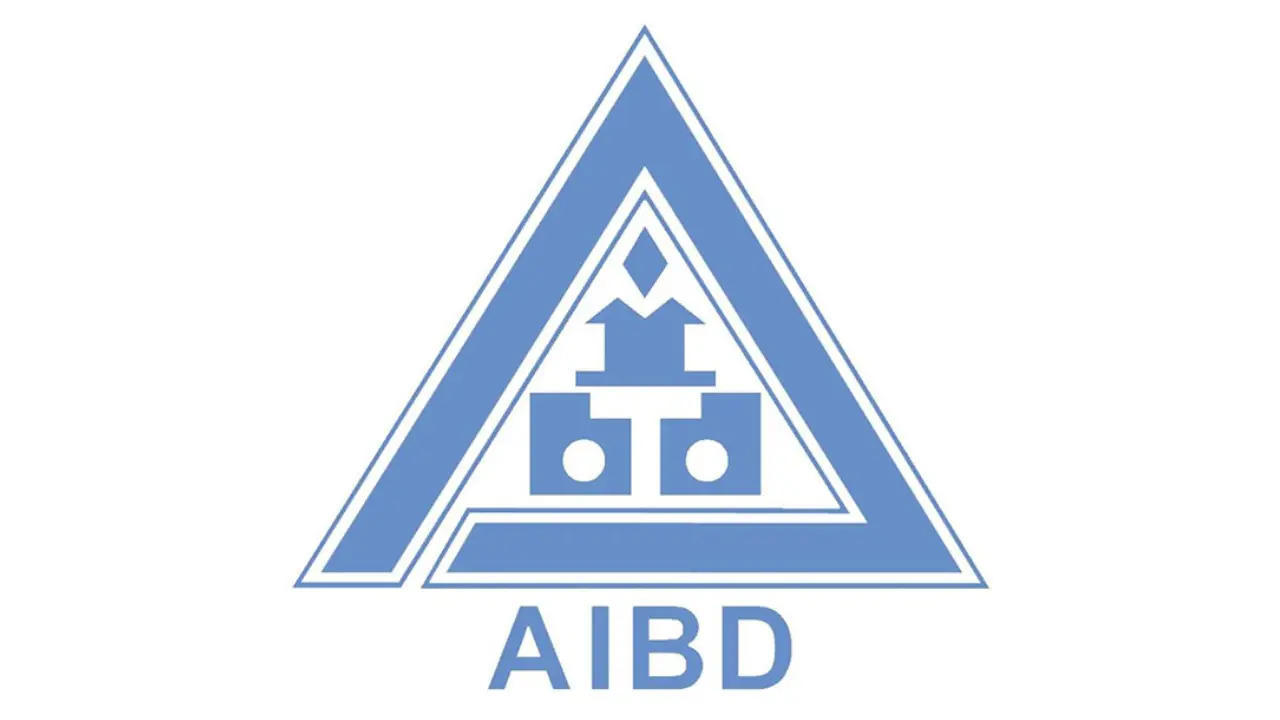 India has been re-elected as the President of the Asia-Pacific Institute for Broadcasting Development (AIBD) General Conference (GC) for an unprecedented third successive term.
This remarkable accomplishment, announced by Apurva Chandra, Secretary of the Information & Broadcasting Ministry, signifies a monumental moment in AIBD's history. The pivotal moment in India's broadcasting history unfolded during the 21st General Conference & Associated Meetings 2023.
Established in 1977 under the auspices of UNESCO, AIBD stands as a prestigious institution with 92 member organizations spanning 44 countries. Among its members are 26 government representatives from various countries, comprising 48 broadcasting authorities and broadcasters, along with 44 affiliates from 28 nations and regions across Asia, Pacific, Europe, Africa, Arab States, and North America.
13.Reliance's JioMart Ropes In MS Dhoni As Brand Ambassador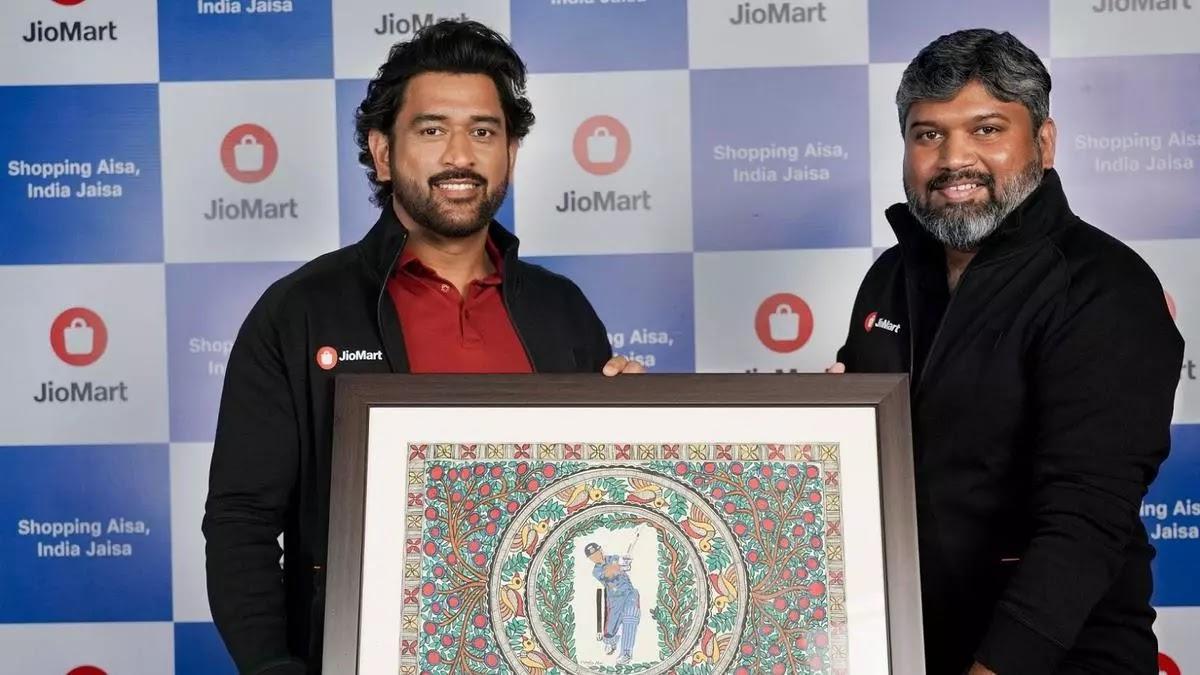 Reliance Retail's JioMart has signed up Mahendra Singh Dhoni, India's most iconic cricketer, as its brand ambassador. Dhoni's association comes alongside the rebranding of their festive campaign JioMart to "JioUtsav, Celebrations Of India," which is scheduled to launch on October 8, 2023.
The JioUtsav campaign is designed to celebrate India's vibrant culture, its people, and the various festivals that mark the country's calendar. This campaign takes inspiration from Dhoni's life, recognizing that he has given the nation numerous reasons to celebrate through his incredible cricketing achievements.
JioMart has been steadily expanding its presence in the Indian e-commerce market. Whether it's electronics, groceries, fashion, or home essentials, JioMart aims to provide a wide array of choices to cater to every customer's needs. Currently, the platform collaborates with over 1000 artisans and offers a diverse range of 150,000 unique products.
Awards News
14.Professor Dr. Joyeeta Gupta Honored with Dutch Spinoza Prize for Climate Change Research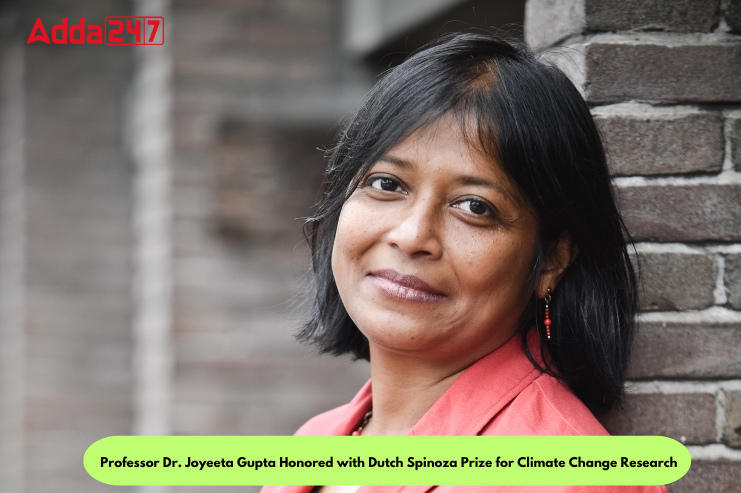 Dr. Joyeeta Gupta, an Indian-origin professor at the University of Amsterdam, has been awarded the prestigious Dutch Spinoza Prize for her groundbreaking work in the field of climate change.
Dr. Joyeeta Gupta becomes the twelfth researcher affiliated with the University of Amsterdam to receive this prestigious award, highlighting the institution's commitment to excellence.
Dr. Gupta's research primarily focuses on understanding and addressing the distributional challenges posed by climate change through effective governance. She emphasizes that climate change consequences directly impact the socio-economic disparities between affluent and underprivileged communities.
Sports News
15.INDIA GETS 100 MEDALs AT THE ASIAN Games 2023, First Time in History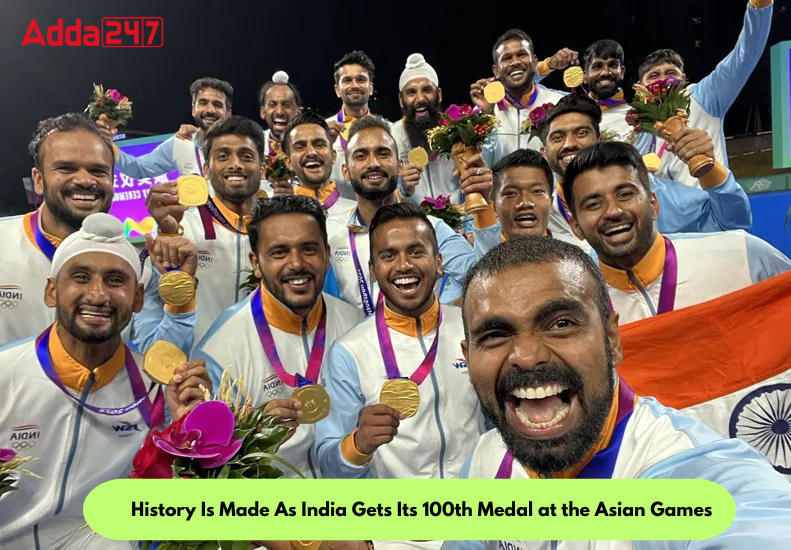 India made history on October 7, 2023, by winning its 100th medal at the Asian Games for the first time ever. This is a remarkable achievement, and it is a testament to the hard work and dedication of Indian athletes and coaches.
India's 100th medal was won by the women's kabaddi team, who defeated Chinese Taipei 26-25 in a thrilling final. This medal was fittingly won by a team that has been so dominant in kabaddi over the years.
India's success at the Asian Games is a sign of the growing strength of Indian sport. India has consistently improved its performance at the Games over the years, and it is now one of the leading nations in Asian sport.
16.Indian men's hockey team Clinches Gold at Asian Games 2023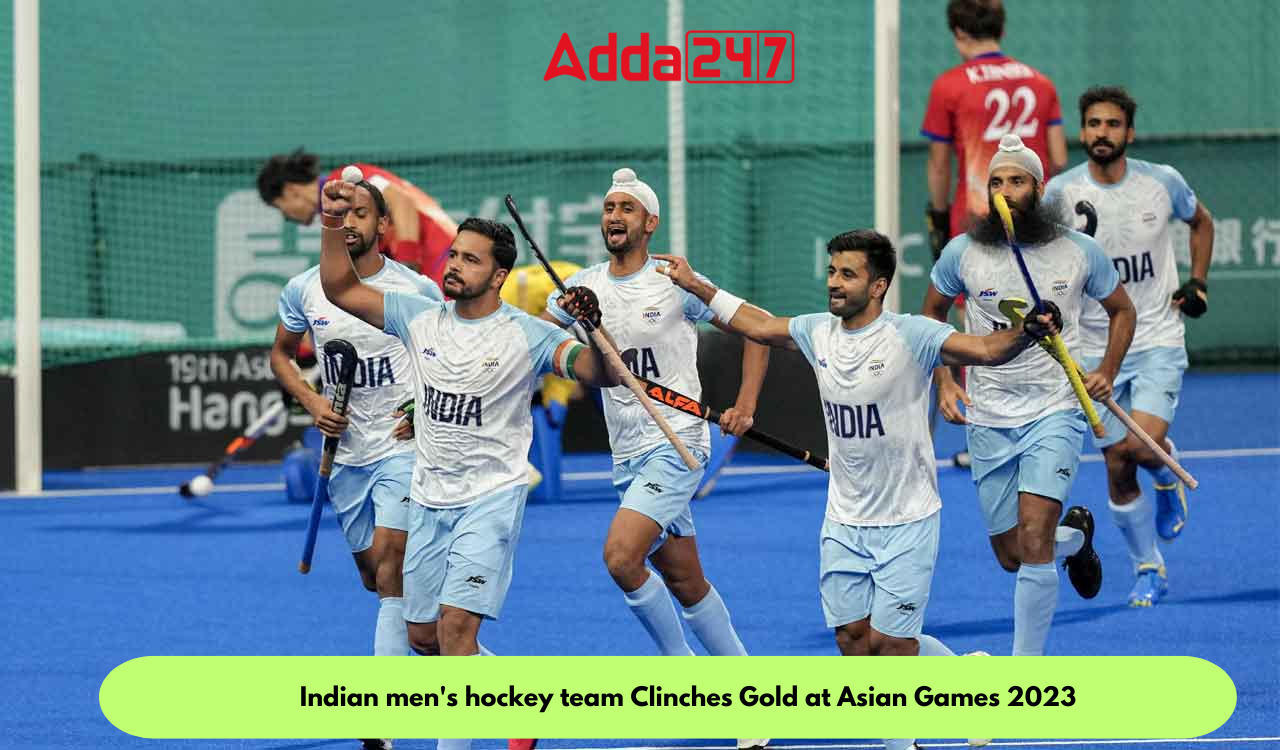 In a historic moment at the Gongshu Canal Sports Park Stadium in Hangzhou, the Indian men's hockey team secured a remarkable victory over Japan, winning the gold medal and earning a coveted spot at the Paris 2024 Olympics.
In a highly anticipated showdown, India defeated Japan with a commanding scoreline of 5-1 in the Asian Games 2023 men's hockey final. This victory not only clinched the gold medal but also ensured a place in the upcoming Olympics.
This victory marks the Indian men's hockey team's fourth gold medal at the Asian Games, following triumphs in 1966, 1988, and 2014 editions. Their consistent excellence continues to shine on the international stage.
17.Ojas Deotale is Nagpur's First Asian Games Gold Medalist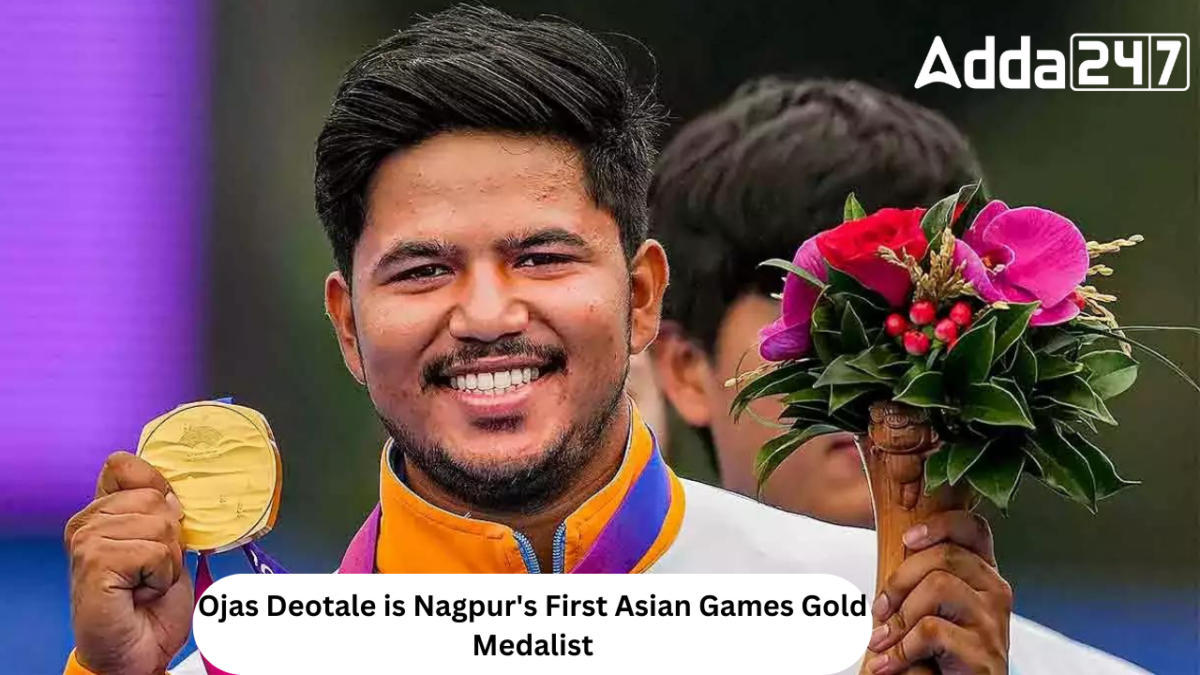 In the final of 19th Asian Games 2023, on Saturday at the Fuyang Yinhu Sports Centre, Indian archer Ojas Deotale from Nagpur won gold medal in the men's individual compound archery event. This victory marks Ojus Deotale third gold medal in the Asian Games 2023.
Ojus Deotale's success can be attributed to his exceptional precision and determination in the archery field. Deotale missed the 10-point circle only once in the centre of the target only once as he compiled a score of 140 out of a possible 150 in the final in which each archer shoots five rounds (called End in archery) with three arrows in each round.
Deotale, the 21-year-old from Nagpur in Maharashtra who won the World Championship in Berlin earlier this year, shot his only score of nine in the final on in the second arrow of the fourth round. In contrast, Verma encountered a nine off the third arrow in the second round and then got an eight on the second arrow of the third, thus pushing him three points behind Deotale.
18.Indian Women's Kabaddi Team Clinches Gold at Asian Games 2023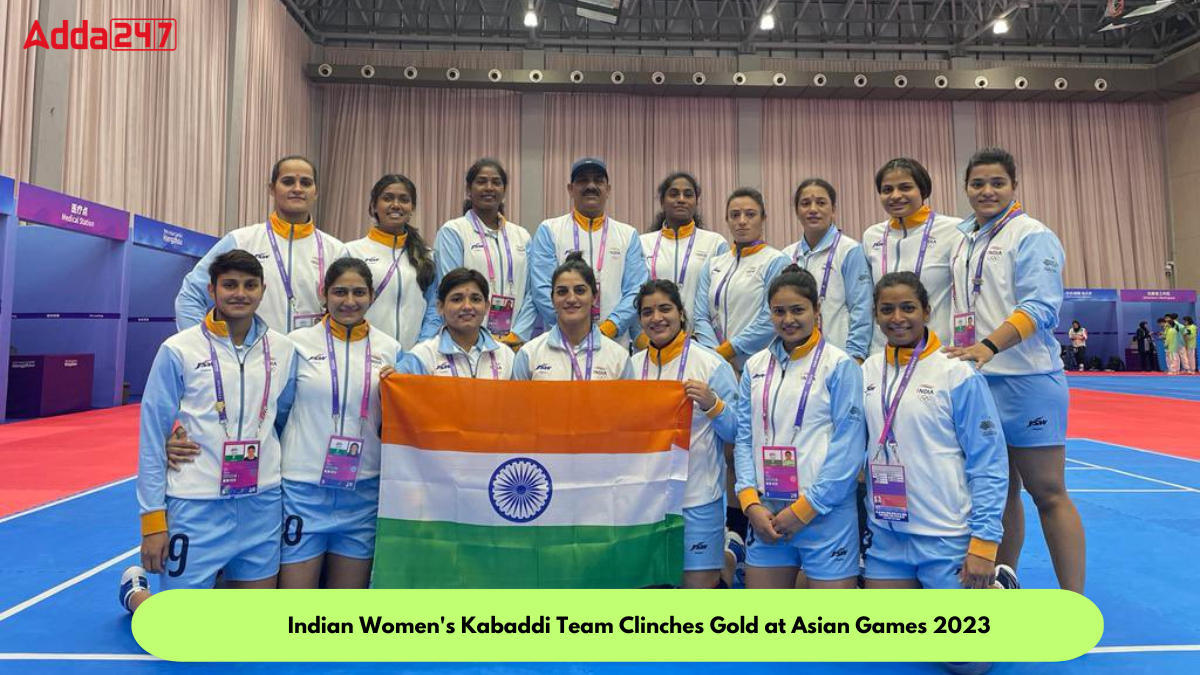 The Indian women's kabaddi team emerged victorious against a determined Chinese Taipei, securing the gold medal in the Asian Games 2023. In a fiercely contested match, the Indian women's kabaddi team clinched the gold medal by defeating Chinese Taipei with a nail-biting score of 26-25.
The Indian women's kabaddi team previously secured gold at Guangzhou 2010. They defended their title at Incheon 2014. In Jakarta 2018, they finished as runners-up. Chinese Taipei showcased their growth in kabaddi by upgrading their bronze medal from Jakarta 2018 to silver in the Asian Games 2023.
19.Asian Games 2023, India wins Gold in Men's Cricket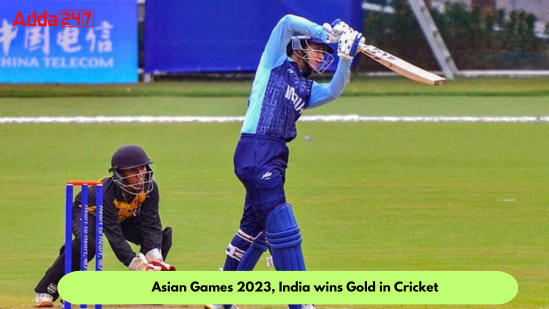 In a historic debut at the Asian Games 2023 in Hangzhou, China, the Indian men's cricket team secured the gold medal in the T20 competition.
Their triumph came as a result of their higher T20 rankings, after the final against Afghanistan was postponed due to rain. This victory marked a significant moment in Indian cricket history, as they chose to skip previous editions of the Asian Games in 2010 and 2014.
Afghanistan, ranked 10th in the ICC's T20 rankings, had to settle for silver after the final match against India was interrupted by rain. Rain halted the game when Afghanistan was 112 for five after 18.2 overs in the first innings, leaving them powerless to change their fate. Earlier in the day, Bangladesh defeated Pakistan in a last-ball thriller to win the bronze medal.
20.Jyothi Surekha Vennam wins Gold in Women's Archery at Asian Games 2023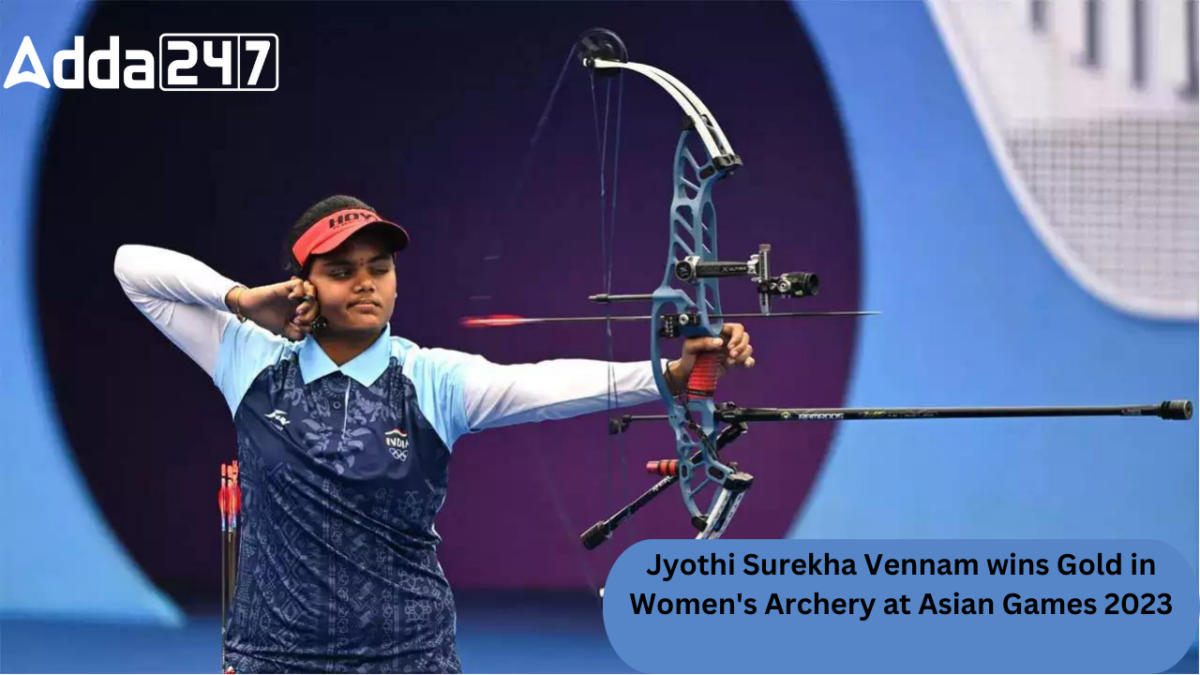 India's Jyothi Surekha Vennam won gold medal in the women's individual compound archery event at the 19th Asian Games in Hangzhou, China, on Saturday.
Jyothi defeated So Chaewon of South Korea 149-145 in the final to complete a hattrick of gold medals, having already won titles in the women's and mixed team events.This remarkable achievement etched her status as a standout athelete in the field.
Jyothi Surekha Vennam cliched her third Gold in the ongoing 19th Asian Games in Hangzhou as archers began the final day of games events on Saturday, October 7 on a high. Jyothi, who won a gold in the mixed team and women's team events, beat Korea's Chaewon So in the final 149-145.
Important Days News
21.World Cotton Day 2023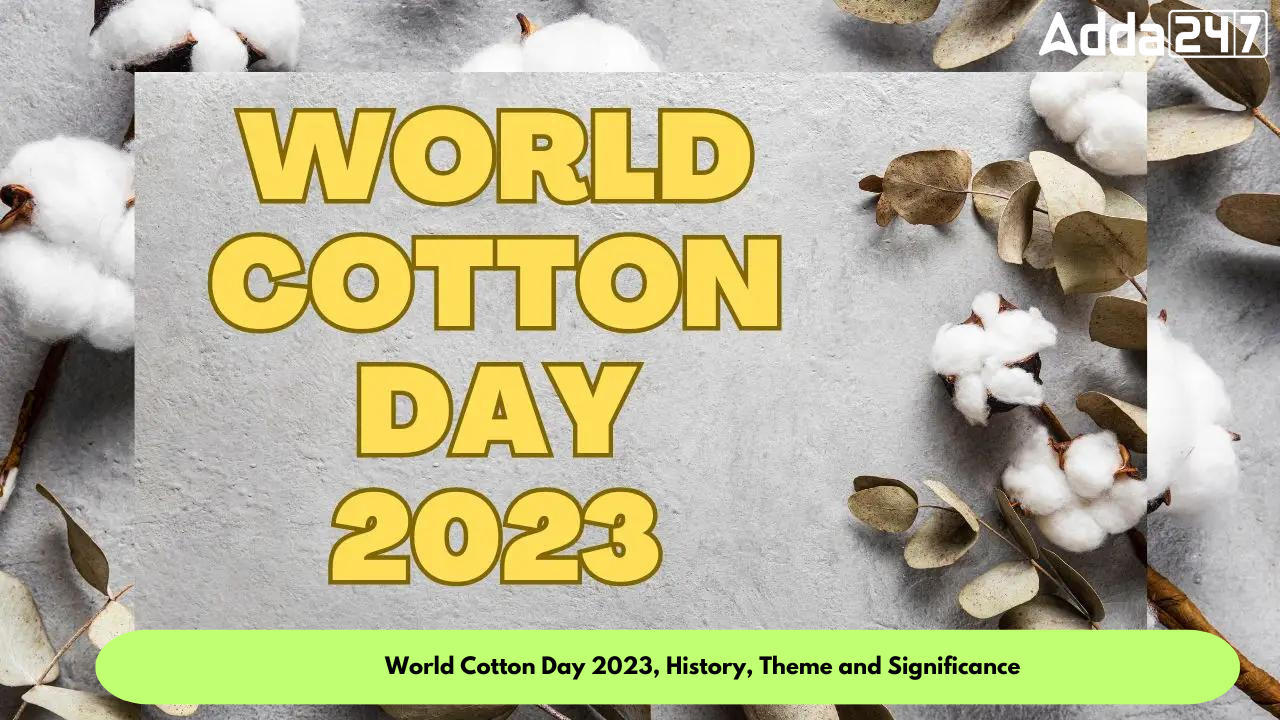 World Cotton Day, observed on October 7 each year, emphasises cotton's importance in generating jobs and supporting economies, especially in less developed countries.
The theme for World Cotton Day 2023, 'Making cotton fair and sustainable for all, from farm to fashion,' is championed by the United Nations Industrial Development Organization (UNIDO).
The day's celebrations promote fair trade and help developing nations engage in all aspects of the cotton industry to improve their economies. The first World Cotton Day was proposed on October 7, 2019, and was officially approved by the WTO.
Important Current Affairs of 7 October 2023
Get all the International, National, Sports, Economy, latest schemes and appointments and current affairs updates with Adda247 Headlines of the day. Adda247 headlines of the day brings you the best accumulation of the daily updates. Stay updated with us!