Read the most important current affairs of 7 September 2023. Today Current Affairs covers the headlines on 'Savera' Scheme, New DoT Secretary, Japan Aerospace Exploration Agency (JAXA), 'Savera' Scheme, Miss International India 2023.

Top 21 Current Affairs and News Headlines of 7 September 2023
National News
1.Centre approves 10% reservation for govt school students in medical education
The Union Home Ministry has granted approval to Puducherry's proposal to implement a 10% horizontal reservation for students who graduate from government higher secondary schools pursuing undergraduate medical education.
This reservation policy, effective immediately, will benefit students who have cleared the NEET examination and completed their education from government schools starting from standard one.
The collaboration seeks to drive new research in areas like genomics, which have implications for lifestyle diseases and emerging illnesses such as malignant cancer.The signing ceremony occurred at the Armed Forces Medical College (AFMC) in the presence of Minister of State (Independent Charge) for Science & Technology, Jitendra Singh.
International News
2.Japan launches 'moon sniper' lunar lander SLIM into space
Japan has launched "moon sniper" its lunar exploration spacecraft aboard a homegrown H-IIA rocket, clearing a path to become the world's fifth country to land on the moon early next year. Japan Aerospace Exploration Agency (JAXA) said the rocket took off from Tanegashima Space Center in southern Japan as planned and successfully released the Smart Lander for Investigating Moon (SLIM).
Japan aims to land SLIM within 100 metres of its target site on the lunar surface. The $100-million mission is expected to reach the moon by February. The launch comes two weeks after India became the fourth nation to successfully land a spacecraft on the moon with its Chandrayaan-3 mission to the unexplored lunar south pole. Two earlier lunar landing attempts by Japan failed in the last year.
3.Opening of the 78th Session of the UN General Assembly
The 78th session of the United Nations General Assembly commenced with Dennis Francis taking on the role of General Assembly President. In his opening remarks, he emphasized the importance of addressing the numerous global challenges currently confronting the world.
The 78th session of the General Assembly, themed 'Rebuilding trust and reigniting global solidarity: Accelerating action on the 2030 Agenda and its Sustainable Development Goals towards peace, prosperity, progress, and sustainability for all,' focuses on several critical areas.
The session acknowledges the challenges posed by climate change, conflict, and poverty to achieving global peace. The session welcomes initiatives aimed at greater transparency and accountability, including the UNGA's Security Council veto initiative.
States News
4.Sanchi Achieves Milestone as India's First Solar City
The World Heritage Site Sanchi in Madhya Pradesh's Raisen district has become India's first solar city. Chief Minister Shivraj Singh Chouhan formally launched. It has a capacity of 3 megawatts in Nagauri near Sanchi, which will reduce annual carbon dioxide emissions by 13,747 tonnes. This is equivalent to more than 2,38,000 trees.
Sanchi has become India's first solar city. The production of electricity from coal and other resources causes a negative impact on the environment. The citizens of Sanchi, the Renewable Energy Department, and all scientists have done a commendable task by resorting to solar energy option.
5.Odisha: GI Tags For Rayagada Shawls And Koraput's Kala Jeera Rice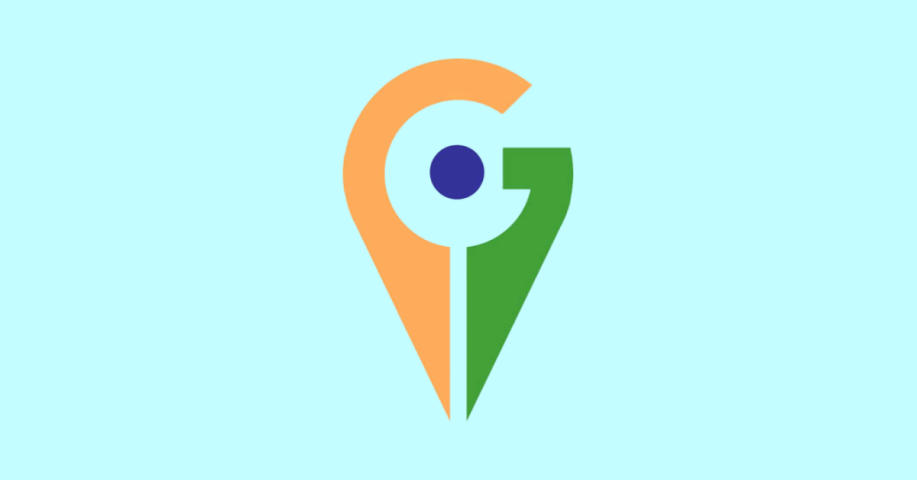 In a significant development for the Particularly Vulnerable Tribal Group (PVTG) Dongria Kondhs of Rayagada district in Odisha, their exquisite handwoven shawls, known as Kapdaganda, are on the verge of acquiring the prestigious Geographical Indicator (GI) tag while Koraput district's 'Koraput Kalajeera Rice,' often referred to as the 'Prince of Rice,' has obtained Geographical Indications (GI) status.
Kapdaganda shawls, adorned with intricate embroidery, hold a special place in the Dongria Kondh culture, symbolizing gratitude and showcasing traditional craftsmanship at its finest. Recognizing the deep-rooted cultural significance of these shawls, the application for the GI tag was initiated.
In another remarkable achievement for Odisha, 'Koraput Kalajeera Rice,' often referred to as the 'Prince of Rice,' has obtained Geographical Indications (GI) status. This aromatic rice variety, cherished for its nutritional value, has been cultivated by tribal farmers in Koraput district for generations. Koraput Kalajeera Rice, often likened to coriander seeds in appearance, is renowned for its black color, exceptional aroma, delicious taste, and pleasing texture.
Defence News
6.Indian Air Force And Drone Federation Of India To Co-host Bharat Drone Shakti 2023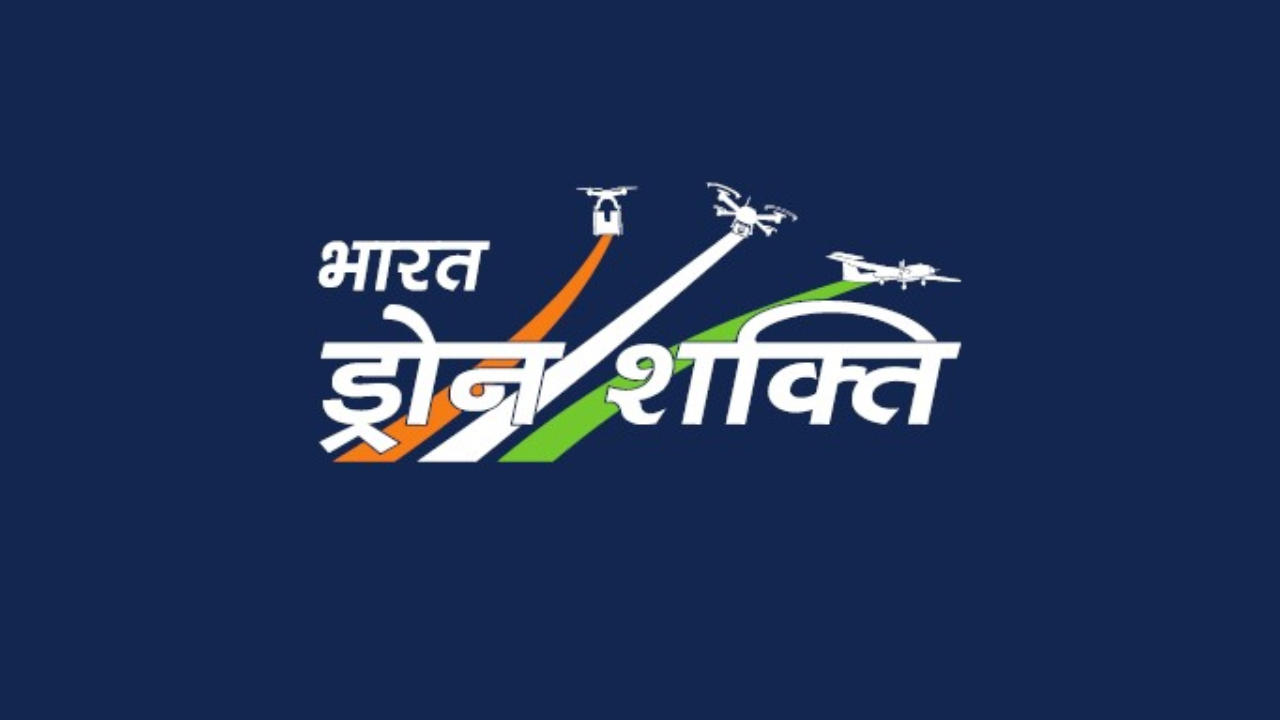 The Indian Air Force (IAF) is collaborating with the Drone Federation of India to co-host 'Bharat Drone Shakti 2023.' This upcoming event, scheduled for the 25th and 26th of September 2023, will take place at the IAF's airbase in Hindan (Ghaziabad). It is anticipated to be a pioneering exhibition highlighting the prowess of the Indian drone industry, with more than 50 live aerial demonstrations.
'Bharat Drone Shakti 2023' is set to impress attendees with a diverse array of live aerial demonstrations. The event will encompass a wide range of drone applications, including survey drones, agriculture drones, fire suppression drones, tactical surveillance drones, heavy-lift logistics drones, loitering munition systems, drone swarms, and counter-drone solutions. This comprehensive exhibition will underscore the versatility and innovation present within the Indian drone sector.
Banking News
7.SBI Card unveils additional features on its super-premium card 'AURUM'
SBI Card, India's largest credit card issuer, launched new features of its super-premium card 'AURUM', targeted at the premium section of society, such as high-net-worth individuals. With the enhancements, AURUM cardholders will be able to avail benefits worth up to Rs 2 lakh annually, based on their spending.
The card offers unlimited international lounge access to cardholders, as well as four international lounge visits for accompanying guests. In addition, the card also offers a one-year Club Marriott membership as a welcome gift.
AURUM has been tailored to meet the discerning taste and lifestyle of the globetrotting and high-flying executives who pursue excellence in every aspect of their life. It has become one of the most coveted cards in the super-premium segment. Looking at the admiration it has garnered so far, we decided to take the cardholders' experience a notch higher.
8.SBI Card Launches 'SimplySAVE Merchant SBI Card' To Provide MSMEs With Short-Term Credit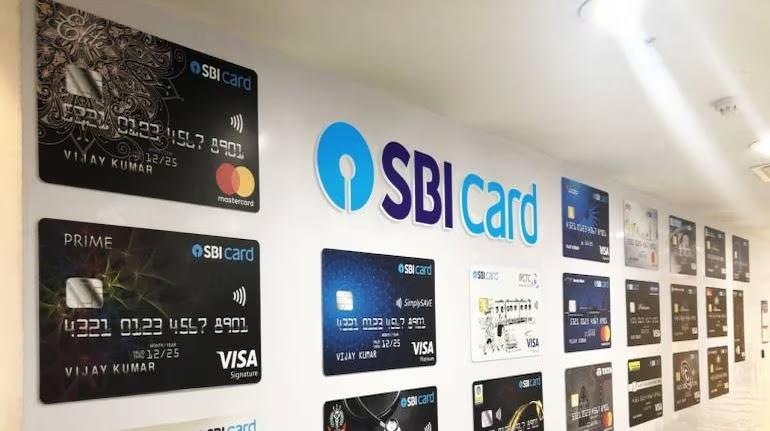 SBI Card, India's largest pure-play credit card issuer, has introduced the 'SimplySAVE Merchant SBI Card', a specialized credit card tailored for micro, small, and medium enterprises (MSMEs). This new card is designed to address the short-term credit needs of MSME merchants while providing them with a range of exclusive benefits.
The official unveiling of the SimplySAVE Merchant SBI Card took place at the Global Fintech Fest in Mumbai, with Mr. Dinesh Khara, Chairman of State Bank of India, doing the honors. The launch of the SimplySAVE Merchant SBI Card serves to empower the broader MSME sector by offering them interest-free short-term credit.
9.India's first UPI ATM: How will it be different from cardless cash withdrawals
India's first UPI-ATM, a White Label ATM (WLA) by Hitachi Payment Services in collaboration with the National Payments Corporation of India (NPCI), was introduced to enable seamless cash withdrawals without the need for physical ATM cards.
This innovation allows customers of certain banks to enjoy QR-based cashless withdrawals. The UPI-ATM, also known as Interoperable Cardless Cash Withdrawal (ICCW), offers a simple process for users of participating banks who use UPI to withdraw cash from compatible ATMs.
Some Key Features of UPI-ATM are: 1)Compatible with various systems. 2)No physical card required for transactions. 3)Transaction limit of up to ₹10,000 per transaction, aligned with existing UPI daily limits and issuer bank's UPI-ATM transaction limits. 4)Convenient cash withdrawals without the need for an ATM card. 5)Allows cash withdrawals from multiple accounts via the UPI app.
Important Days News

10.International Day of Clean Air for Blue Skies 2023
The International Day of Clean Air for blue skies is commemorated annually on 7 September in recognition of the fact that clean air is important for the health and day-to-day lives of people, while air pollution is the single greatest environmental risk to human health and one of the main avoidable causes of death and disease globally.
The fourth annual International Day of Clean Air for blue skies will focus on the theme, 'Together for Clean Air'. The theme aims to highlight the urgent need for stronger partnerships, increased investment, and shared responsibility for overcoming air pollution. It also underscores the direct impact of air pollution on human and ecosystem health and the shared responsibility to protect the atmosphere and ensure healthy air for everyone.
11.International Literacy Day 2023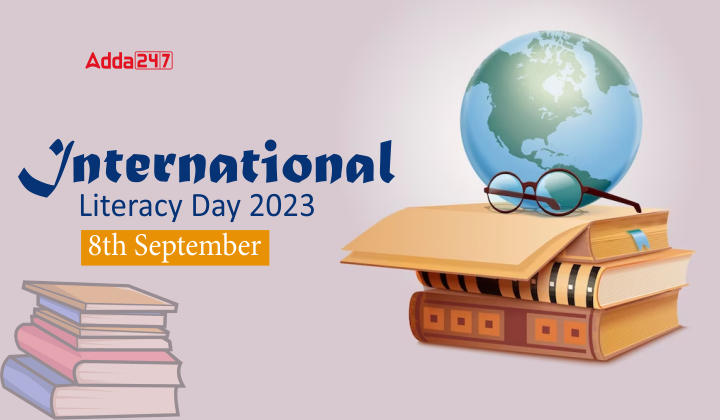 International Literacy Day is celebrated on September 8 every year to promote the importance of literacy for dignity and human rights, and a literate and sustainable society. The day is celebrated by the United Nations Educational, Scientific and Cultural Organisation (UNESCO) at the global, regional, country, and local levels across the world.
The day will be celebrated with the theme 'Promoting literacy for a world in transition: Building the foundation for sustainable and peaceful societies'. This global celebration will include the award ceremony of the UNESCO International Literacy Prizes to announce this year's outstanding prizewinning programmes.
The United Nations Educational, Scientific and Cultural Organization (UNESCO) in 1966, at the 14th session of its General Conference, announced the event and the first International Literacy Day was celebrated in 1967.
Schemes News
12.Prayagraj Police Launches 'Savera' Scheme To Assist Senior Citizens
The Prayagraj police have taken a proactive step towards ensuring the safety and well-being of senior citizens in their community. They have recently launched the 'Savera' scheme, aimed at offering essential services during health and other emergencies to senior citizens residing in seven districts within the Prayagraj zone.
Under the 'Savera' scheme, the Prayagraj police are meticulously maintaining a comprehensive record of individuals aged 60 and above. These records are accessible through a dedicated helpline number, 112, ensuring a quick and efficient response in times of need. One of the primary responsibilities of the police personnel involved in this scheme is to conduct regular safety checks at the homes of registered senior citizens. These checks are crucial in guaranteeing the safety and well-being of elderly individuals who might otherwise be vulnerable.
13.Cabinet Approves Rs 3,760 Crore Viability Gap Funding Scheme for 4 GW Battery Storage by 2030-31
The Union Cabinet has given its nod to a groundbreaking scheme aimed at bolstering India's renewable energy sector by supporting the development of a 4 gigawatt (GW) battery energy storage system (BESS) by 2030-31.
This scheme will provide viability gap funding (VGF) to make battery storage more economically viable, with a focus on enhancing the integration of solar and wind energy into the grid.
The primary objective of this scheme is to address the energy storage needs of the renewable energy sector, particularly solar and wind power.  The scheme aims to reduce the cost of battery storage systems and enhance their economic viability. The Levelized Cost of Storage (LCoS) target is set at a range of Rs 5.50-6.60 per kilowatt-hour (kWh), which will make stored renewable energy a cost-effective solution for managing peak power demand nationwide.
Summits and Conferences News
14.Global Fintech Fest 2023: Unveiling the World's Premier Fintech Conference
The Global Fintech Fest (GFF) is set to reclaim its title as the world's largest fintech conference in 2023. This year's event promises to be a spectacular showcase of innovation and collaboration in the fintech industry.
The conference was commenced with a prestigious inauguration ceremony graced by Smt. Nirmala Sitharaman, the Minister of Finance, Government of India. Her remarks emphasized the transformative role of fintech in India's financial landscape.
GFF 2023 has garnered support and participation from renowned international agencies and countries. GFF 2023 revolves around a central theme that embodies the fintech industry's aspirations and responsibilities. The Theme of the fest was 'Global Collaboration for a Responsible Financial Ecosystem: Inclusive | Resilient | Sustainable'.
Appointments News
15.Neeraj Mittal Takes Charge As DoT Secretary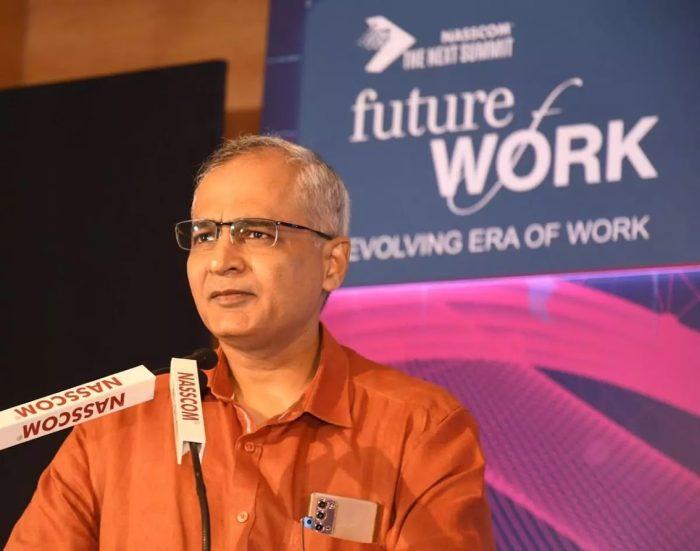 The Appointments Committee of the Cabinet (ACC) has appointed Neeraj Mittal, a seasoned 1992 batch Indian Administrative Service (IAS) officer  as the secretary in the Department of Telecommunications.  He is set to take over from K Rajaraman, who has been designated as the chairman of the International Financial Services Centre Authority (IFSCA) in Gujarat.
Neeraj Mittal presently holds the position of principal secretary in the information technology department of Tamil Nadu. Prior to this role, he worked as a senior advisor at the World Bank Group and also served as a joint secretary in the Ministry of Petroleum and Natural Gas.
Another significant appointment is that of S Krishnan, a distinguished 1989 batch IAS officer from the Tamil Nadu cadre. Currently, Krishnan holds the position of industries secretary in the Tamil Nadu state government. His extensive experience in administrative roles has led to his selection as the new secretary of the Ministry of Electronics and Information Technology. Krishnan's appointment comes as Alkesh Kumar Sharma, the previous secretary, retired on August 31.
Awards News
16.Indian-American physician Dr Siddhartha Mukherjee in UK's top non-fiction prize longlist
A book by Indian-American cancer physician and researcher Dr Siddhartha Mukherjee has been longlisted for the prestigious 50,000 pound Baillie Gifford Prize for Non-Fiction in London.
'The Song of the Cell: An Exploration of Medicine and the New Human', which is among the 13-book longlist announced, highlights how cellular research has revolutionised medicine, enabling the treatment of life-altering diseases including Alzheimer's and AIDS.
17.Chartered Accountant Praveena Anjana Crowned Miss International India 2023
Praveena Anjana of Udaipur has been crowned Miss International India 2023, gaining her position to represent India at the Miss International pageant in Japan this October. Anjana, 23, is a chartered accountant by profession who has been interested in fashion and beauty since she was a kid. She began modelling at an early age and has competed in various beauty pageants, most recently winning the Miss Divine Beauty 2023 pageant in August.
Anjana is a strong supporter for women's empowerment and is enthusiastic about utilising her platform to raise awareness about key topics such as gender equality and education. She is also a skilled classical dancer and likes playing the piano.
Science and Technology News
18.One Week One Lab programme of CSIR to be organised from 11th to 16th September 2023
The Council of Scientific and Industrial Research (CSIR) is all set to host its annual "One Week One Lab" programme, an exciting event where each of its 37 cutting-edge laboratories situated across the nation will unveil their remarkable research outcomes and accomplishments.
During this engaging week-long event, attendees can look forward to a diverse array of activities. Engaging talks by eminent scientists and researchers will delve into the latest advancements and breakthroughs in the field of science. Hands-on workshops will provide visitors with practical insights into the methodologies and techniques employed in CSIR's laboratories.
A poetic celebration of science named as Vigyan Kavi Sammelan will be held, where talented poets will blend art and science in a captivating manner. New facts with science-themed quizzes and  exhibitions that showcase various facets of science, from cutting-edge research projects to innovative technologies will also be held.
Obituaries News
19.Hindustani vocalist Malini Rajurkar passes away at 82
Noted Hindustani classical vocalist Malini Rajurkar, who epitomised simplicity and depth, passed away in a Hyderabad hospital. She was 82 and had been suffering from age-related ailments.
She has performed in major music festivals in India, including Gunidas Sammelan (Mumbai), Tansen Samaroh (Gwalior), Sawai Gandharva Festival (Pune), and Shankar Lal Festival (Delhi). She is noted especially for her command over the Tappa and the Tarana genre. She has also sung lighter music. Her renditions of Marathi natyageete, pandu-nrupati janak jaya, naravar krishnasamaan, ya bhavanatil geet purane have been particularly popular.
20.SPG Chief Arun Kumar Sinha, Responsible For PM Modi's Protection, Passes Away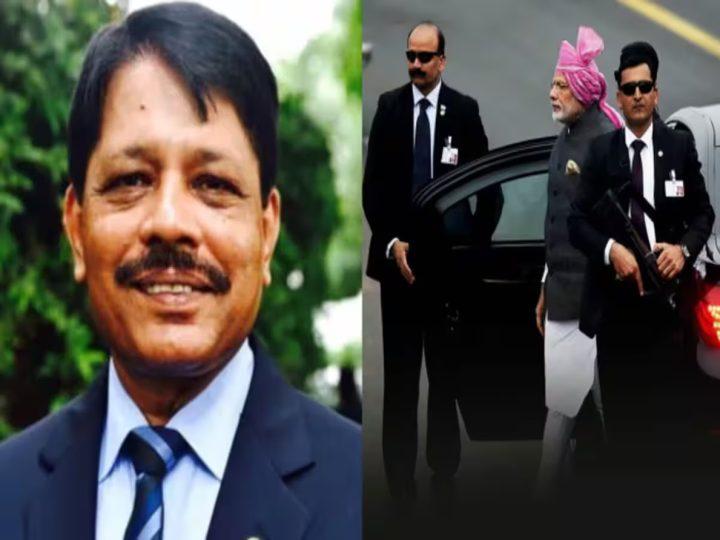 Arun Kumar Sinha, who served as the Director of the Special Protection Group (SPG), has passed away at the age of 61 while undergoing treatment at a hospital in Gurugram, where he had been receiving medical care for some time. Sinha held a pivotal role in the security apparatus of the country, as he was responsible for providing proximate security to the Prime Minister of India.
Arun Kumar Sinha, an Indian Police Service (IPS) officer from the 1987 Kerala cadre, had a distinguished career spanning multiple decades. His journey in the Special Protection Group (SPG) began in March 2016, when he assumed the role of its 12th director. His appointment was made on a contractual basis, lasting until May 31, 2024, at the rank and compensation level of director general of police. On May 31, he was granted a one-year extension in service, underscoring his unwavering commitment to his responsibilities.
Miscellaneous News
21.Tabreed To Invest $200 Million To Set Up Asia's Largest District Cooling Project
Tabreed, an Abu Dhabi-based cooling-as-a-service provider, has unveiled plans for a massive $200 million investment. This investment is directed towards the development of a cutting-edge cooling infrastructure with a capacity of 125,000 refrigeration tons (RT) for Hyderabad Pharma City, a burgeoning hub for the pharmaceutical industry in India.
Tabreed estimates that this cost-effective cooling model will lead to significant reductions in power consumption and water usage. Specifically, it is expected to save a staggering 6,800 GWh of power and 41,600 mega liters of water over its lifespan. Additionally, it will contribute to lowering greenhouse gas emissions by saving 6.2 million tonnes of carbon dioxide. These numbers underscore the project's potential to make a substantial positive impact on the environment and promote a greener and healthier community.
Important Current Affairs of 7 September 2023
Get all the International, National, Sports, Economy, latest schemes and appointments and current affairs updates with Adda247 Headlines of the day. Adda247 headlines of the day brings you the best accumulation of the daily updates. Stay updated with us!