Read the most important current affairs of 8 September 2023. Today Current Affairs covers the headlines on World's tallest Nataraja statue, Zayed Charity Marathon, 'Exercise BRIGHT STAR-23', 'Moon Man Of India', International Literacy Day 2023.

Top 15 Current Affairs and News Headlines of 8 September 2023
National News
1.World's tallest Nataraja statue installed at G20 summit venue
At the venue of the G20 Summit, world leaders will be greeted by a breathtaking 27-foot-tall statue of Nataraja, Lord Shiva in his cosmic dance. This magnificent sculpture, made from an eight-metal alloy known as ashtadhatu, weighs a staggering 18 tonnes, requiring a trailer with 36 tires for transportation to Delhi.
This masterpiece seamlessly blends tradition with modernity, drawing inspiration from ancient Nataraja idols.The primary sculptors behind this masterpiece are 61-year-old Srikanda Sthapathy, along with his brothers Radhakrishna Sthapathy and Swaminatha Sthapathy.
The crafting process employed for this statue was the traditional 'lost-wax' casting method, a technique indigenous to the Chola era. Initially intended to be made from panja loha, the statue eventually transitioned to being crafted from ashtadhatu. The creation of this remarkable Nataraja statue came at a cost of Rs 10 crore, inclusive of GST.
International News
2.UK Rejoins EU's Horizon Science Research Programme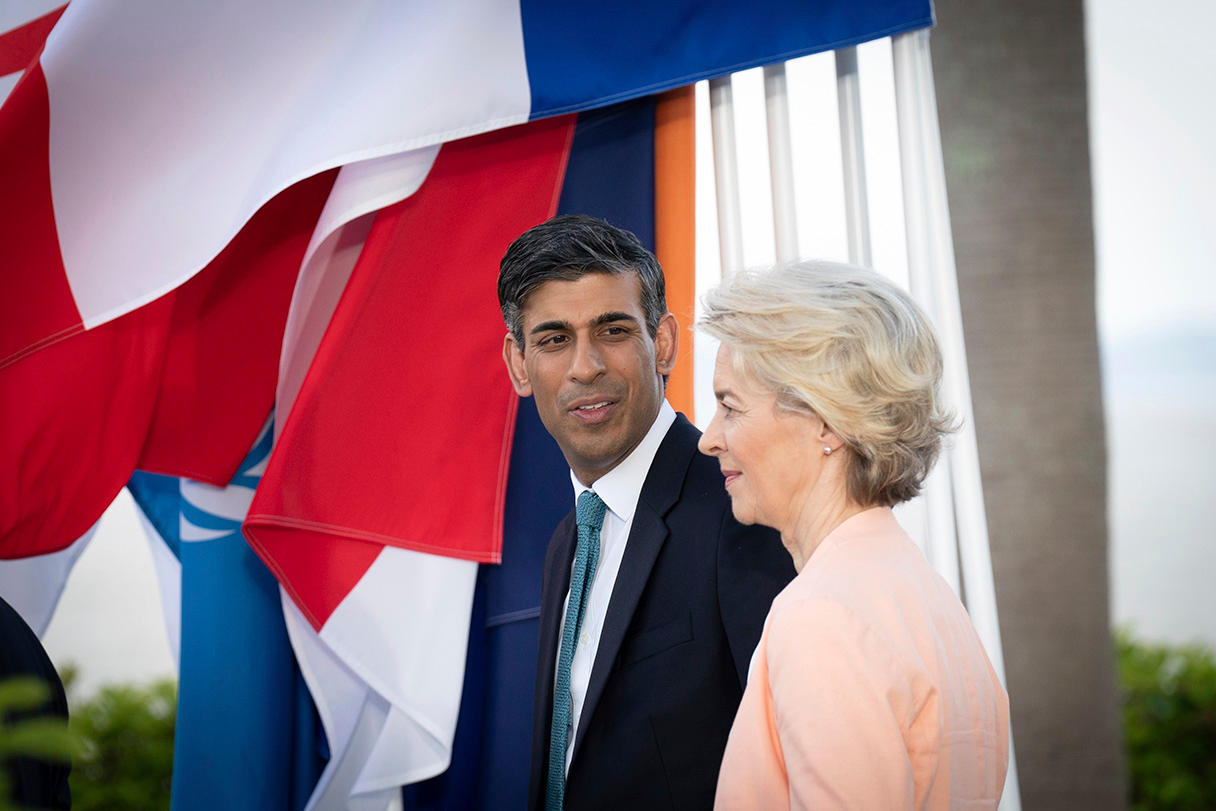 After a two-year post-Brexit standoff regarding science funding, the United Kingdom has decided to rejoin the European Union's Horizon science research programme. This move is seen as a significant development in bilateral relations between the UK and the EU, following the resolution of a trade dispute seven months prior.
In addition to rejoining Horizon, the UK has also chosen to associate with the European earth observation programme, Copernicus. However, the UK will not participate in the EU's Euratom nuclear research scheme. Instead, the UK has decided to pursue a domestic fusion energy strategy.
One of the key points of negotiation was how much the UK needed to pay to rejoin Horizon, considering it had missed two years of the seven-year program. Under the agreement, the UK will not be required to pay for the period it was frozen out. Moreover, a "clawback" mechanism has been established to compensate the UK if British scientists receive significantly less funding than the UK government contributes.
State News
3.Kerala To Host Inaugural Zayed Charity Marathon in 2024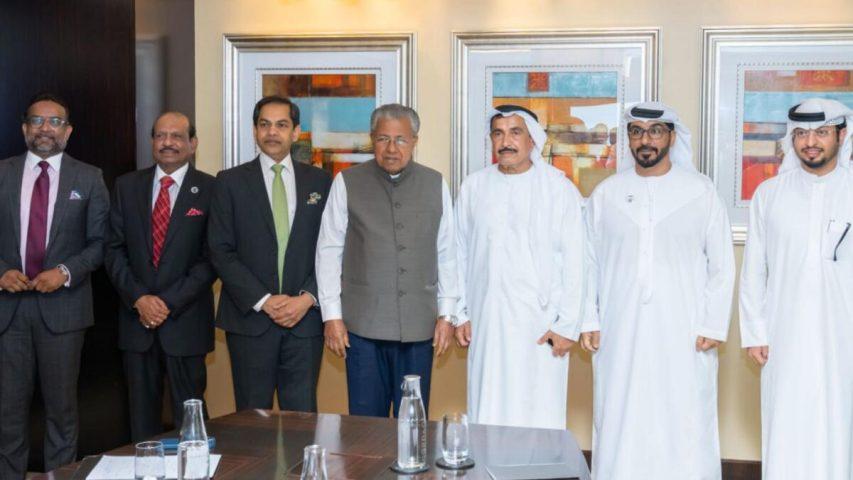 The Higher Organising Committee of the Zayed Charity Marathon has announced a groundbreaking development for India – the inaugural edition of the renowned marathon is set to take place in the vibrant state of Kerala in 2024.
This event marks a significant collaboration between Kerala State authorities and the Indian community residing in the United Arab Emirates (UAE), strengthening the cultural and economic ties between the two regions.
The proceeds from the Zayed Charity Marathon in Kerala will be dedicated to supporting healthcare initiatives in the state. With a focus on innovative cancer research and treatments, this marathon aims to make a tangible impact on the lives of those in need. Additionally, the event will offer substantial monetary prizes for the winners, with a total prize fund of (United Arab Emirates Dirham) AED1 million.
4.West Bengal Assembly Resolution On 'Poila Baisakh' As State Foundation Day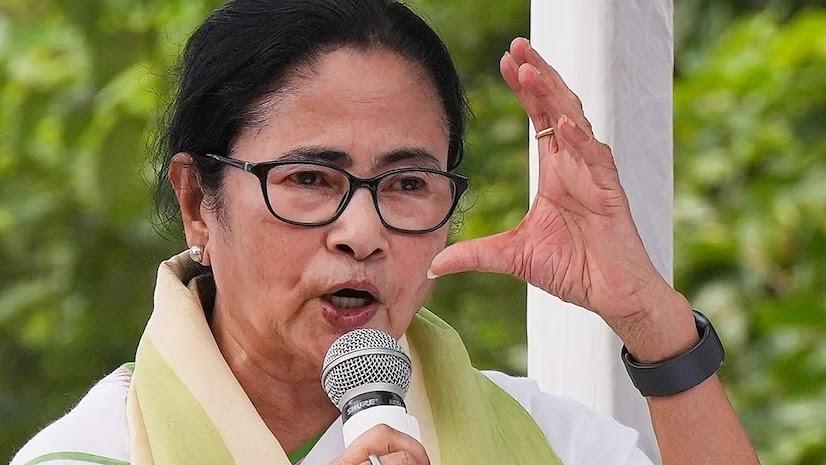 The West Bengal assembly made a significant decision by passing a resolution to officially observe Bengali New Year's Day, known as Poila Baisakh, as the state's foundation day on April 15th. This decision comes amid controversy and disagreements over the date chosen for this celebration.
The resolution, put forth under Rule 169, proposes the observance of Poila Baisakh as 'Bangla Diwas' and seeks to declare Nobel laureate Rabindranath Tagore's masterpiece, 'Banglar Mati, Banglar Jol' (Bengal's soil, Bengal's water), as the official state song. This historic decision was passed with a majority vote of 167 members in favor out of a total of 294 members in the House. However, not everyone in the assembly was in agreement.
Defence News
5.INS Sumedha Has Arrived In Egypt To Participate In 'Exercise BRIGHT STAR-23'
Indian Navy's INS Sumedha arrived at Port Alexandria, Egypt to participate in 'Exercise BRIGHT STAR- 23'. This edition of the multinational Tri-Services military exercise will see participation from 34 countries. It is the largest ever joint military exercise in the Middle East and North Africa region.
The exercises will span over two weeks with intense operations and training, aimed at reaffirming the ability of the participating navies to operate together as an integrated force and to highlight their shared commitment to maritime security and global stability through collaborative training and mutual understanding.
Participation in Exercise BRIGHT STAR-23 offers the Indian Navy a valuable opportunity to showcase its capabilities and enhance interoperability with other nations' naval forces. Learning from the best practices of partner nations is vital for strengthening maritime security operations. The exercise serves as a platform for India to share its expertise while gaining valuable insights into the strategies and tactics of other participating countries.
Economy News
6.India Launches 'Hello UPI' and 'Bharat BillPay Connect' for Conversational Payments
National Payments Corporation of India (NPCI) unveiled two conversational payments initiatives during the Global Fintech Fest. These initiatives, 'Hello UPI' and 'Bharat BillPay Connect,' mark a significant step forward in facilitating seamless digital transactions through natural language conversations.
'Hello UPI' empowers users to conduct payments effortlessly through interactive conversations with their smartphones. Whether it involves splitting a restaurant bill, sending money to a friend, or settling utility bills, this initiative simplifies the payment process.
'Bharat BillPay Connect' facilitates effortless bill payments through natural conversations with popular voice assistants like Alexa. Users can seamlessly settle their bills using voice commands, further simplifying the payment process.
7.GST rules for casinos, e-games notified
The Ministry of Finance has recently issued a significant notification outlining amendments to the Goods and Services Tax (GST) rules pertaining to online gaming and casinos. These amendments aim to address taxation methodologies employed by online gaming companies and casinos.
One of the key changes introduced by these amendments is that individuals visiting a casino are now required to pay GST on the full value of the chips they initially purchase. This means that the GST will be levied on the entire amount spent on chips at the time of purchase.
Two new clauses, 31B and 31C, have been introduced in the GST rules to specify the valuation of the supply. Under these changes, any claims made by players are to be included in the total amount paid or payable, ensuring a comprehensive taxation approach.
Summits and Conferences News
8.Prime Minister Modi Participated in the 20th ASEAN-India Summit and 18th East Asia Summit (EAS)
Prime Minister Modi participated in the 20th ASEAN-India Summit and engaged in comprehensive discussions with ASEAN partners to reinforce the ASEAN-India Comprehensive Strategic Partnership.
At the 18th East Asia Summit, Prime Minister emphasized the importance of the EAS mechanism and India's commitment to its strengthening. He reaffirmed India's support for ASEAN centrality and advocated for a free, open, and rules-based Indo-Pacific.
Prime Minister called for a cooperative approach to address global challenges, including terrorism, climate change, resilient supply chains for essential items, and energy security. He showcased India's initiatives in climate change, such as ISA, CDRI, LiFE, and OSOWOG.
9.What is G20?

The Group of Twenty, commonly referred to as the G20, is an international forum of major economies that plays a crucial role in addressing global economic challenges.
The G20 is a group of twenty major economies, both developed and developing, that come together to discuss and coordinate international economic policy. It was established in 1999 in the wake of the Asian financial crisis to foster dialogue and cooperation among its member states.
The G20 serves as a platform for member countries to discuss and coordinate economic policies. This coordination helps prevent currency wars, trade protectionism, and other actions that could destabilize the global economy.
Agreements News
10.MoU Signed Between Gati Shakti Vishwavidyalaya Vadodara And Airbus In New Delhi
Indian Railways' Gati Shakti Vishwavidyalaya (GSV) Vadodara and Airbus, a global aviation giant, have recently embarked on a strategic collaboration aimed at fortifying the Indian aviation sector.
This partnership, sealed through a Memorandum of Understanding (MoU) signed at Rail Bhawan, New Delhi, signifies a significant milestone in fostering industry-academia alliances to propel India's aviation industry to new heights.
This pioneering industry-academic partnership is poised to create abundant job opportunities for students aligned with the ever-evolving demands of the aviation industry. It is projected that around 15,000 students may find placement within Airbus' Indian operations, further strengthening India's position in the global aviation landscape.
Appointments News
11.'Moon Man Of India' Mylswamy Annadurai Joins The Board Of SS Innovations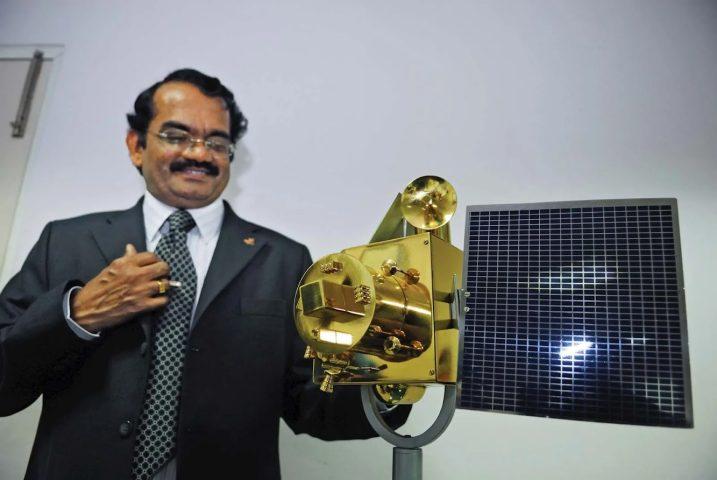 SS Innovations, India's renowned surgical robotic firm, has made a groundbreaking announcement by appointing Padmashri Dr. Mylswamy Annadurai, famously known as the Moon Man of India, as a Director on its Board of Directors.
Dr. Annadurai is poised to lead not just a team of scientists but, more significantly, guide a team of engineers responsible for the creation of the world-class surgical robotic system incorporating the latest technologies and products.
Dr. Mylswamy Annadurai, often hailed as the Moon Man of India, is an esteemed Indian scientist with a remarkable career. He is credited with overseeing two major missions of ISRO – Chandrayaan 1 & 2 and Mangalyaan.  Recognizing his exceptional contributions, Dr. Annadurai was bestowed with the Padmashri award in 2016 for Science and Technology, India's fourth-highest civilian honor.
Important Days News
12.International Literacy Day 2023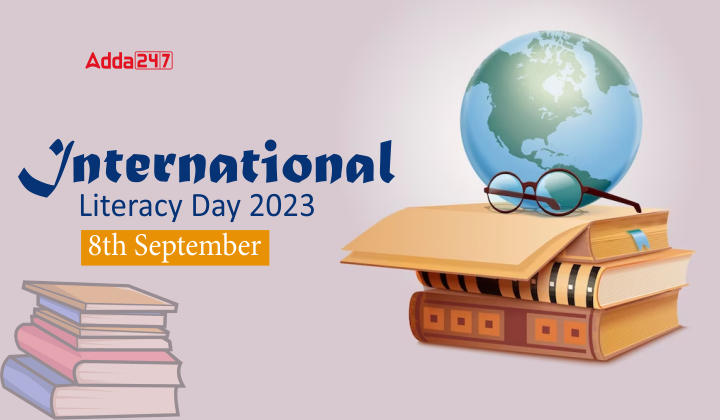 International Literacy Day is celebrated on September 8 every year to promote the importance of literacy for dignity and human rights, and a literate and sustainable society. The day is celebrated by the United Nations Educational, Scientific and Cultural Organisation (UNESCO) at the global, regional, country, and local levels across the world.
Literacy Day 2023 will be celebrated under the theme 'Promoting literacy for a world in transition: Building the foundation for sustainable and peaceful societies' at the global, regional, country, and local levels across the world. This global celebration will include the award ceremony of the UNESCO International Literacy Prizes to announce this year's outstanding prizewinning programmes.
The United Nations Educational, Scientific and Cultural Organization (UNESCO) in 1966, at the 14th session of its General Conference, announced the event and the first International Literacy Day was celebrated in 1967.
13.World Physiotherapy Day 2023
World Physical Therapy Day or World Physiotherapy Day 2023 is celebrated on September 8 every year. It recognizes and celebrates the significant contributions of physical therapy and physiotherapists in promoting health and well-being.
"Prevention and Management of Osteoarthritis" is the theme for World Physiotherapy Day 2023. Rheumatoid arthritis and axial spondylarthritis are two types of inflammatory arthritis that will be highlighted on this day. The theme of last year's World Physiotherapy Day was "Osteoarthritis and the Role of Physiotherapists."
Sports News
14.Street 20: Street Child Cricket World Cup To Be Held In Chennai From Sept 22
For the very first time, Chennai will be the host city for "Street 20," an incredibly heartwarming cricket tournament exclusively dedicated to street children, aiming to captivate the hearts of both cricket enthusiasts and advocates for children's rights alike.
Street 20 is a remarkable initiative that brings together street children from 15 countries, transcending borders and backgrounds. Children hailing from the United Kingdom, Brazil, Hungary, Mexico, South Africa, Sri Lanka, Rwanda, and more will take part in this extraordinary tournament.
This time around, India will field not one, but eight teams in the Street 20 tournament. The participating teams include India Tigers from Chennai, Team India, India Lions, India Cats, India Wolves from Delhi, India Panthers from Kolkata, India King Cobras from Mumbai, and India Crocodiles from Odisha.
Miscellaneous News
15.Salem Sago Gets GI Tag
Salem district in the state of Tamil Nadu has gained acclaim for its sago production, which is widely recognized as Sabudana. Salem Sago, locally known as Javvarisi, is derived from the wet starch powder extracted from tapioca roots. Indian tapioca roots are known to contain approximately 30-35% starch content.
Salem district utilizes nearly 35,000 hectares of land for tapioca cultivation, with yields averaging between 25-30 tonnes per hectare. Sago has a low calorific value (310 kcal/100g) and ranges in size from 2 to 4.5 mm. Remarkably, one kilogram of tapioca sago can be produced from five kilograms of tapioca tubers.
Sago finds applications in diverse industries, including food, paper, construction, textiles, cosmetics, pharmaceuticals, mining, and alcohol, underscoring its economic significance.
Important Current Affairs of 8 September 2023
Get all the International, National, Sports, Economy, latest schemes and appointments and current affairs updates with Adda247 Headlines of the day. Adda247 headlines of the day brings you the best accumulation of the daily updates. Stay updated with us!